The North Jakarta District Court's May 9 decision to sentence ethnic Chinese Jakarta Governor Basuki "Ahok" Purnama to two years' imprisonment has turned him into a martyr for minority groups who are now wondering whether they belong to the country called Indonesia.
It isn't just the way the panel of judges ignored the downgrading of the blasphemy charge, contentious as it still was, but by ordering Purnama's immediate arrest they deprived him of serving out his last six months in office while his appeal is being heard.
The verdict creates the inevitable perception that the judiciary, or at least parts of it, has become part of the rising intolerance in Indonesian society where the vast Muslim majority often acts like an easily-led minority on religious issues.
"It instantly sent a signal that non-Muslims are lesser citizens," terrorism expert Sidney Jones wrote in a biting commentary. "It underscored the rot at the core of the legal system, the lack of progress made in judicial reform, and the weakness of constitutional guarantees of equality under the law."
The government may now be concerned that its decision, made a day beforehand, to arbitrarily ban the radical Islamic organisation Hizbut Tahrir Indonesia (HTI) may be rejected by an equally conservative bench when it comes up for appeal.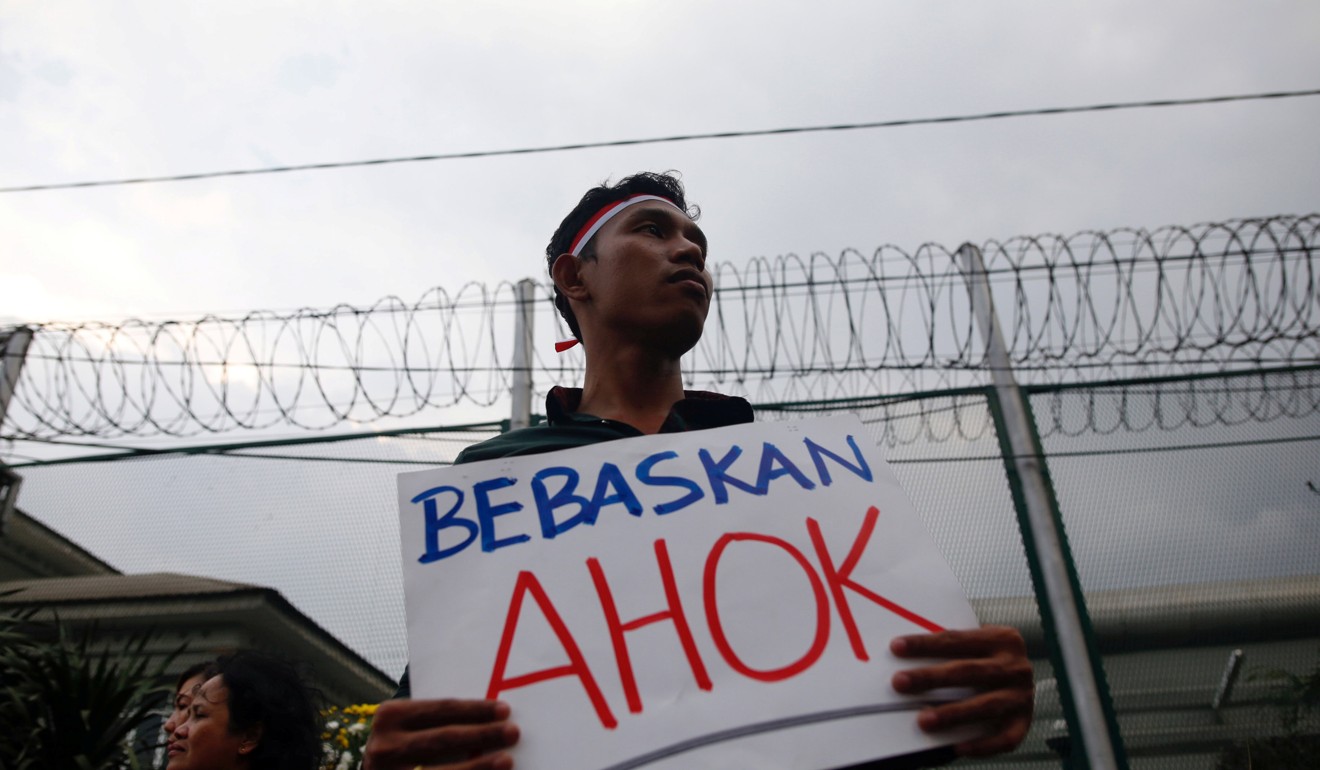 Although he is still extremely popular, that would be a severe blow to President Joko Widodo, not only in his efforts to rein in Islamic extremists, but also to his chances of re-election in 2019 when the economy is likely to remain sluggish.
Indonesia is a long way from becoming another Saudi Arabia, but religious and political leaders have done little over the past 17 years of democratic rule to stem a creeping tide of Islamisation that runs counter to the country's secular constitution.
Indeed, it gained so much ground during the decade-long presidency of Susilo Bambang Yudhoyono that the Widodo administration, now more than halfway through its five-year term, is struggling to bring it under control without appearing un-Islamic.
Legal analysts believe the Supreme Court will quietly uphold Purnama's appeal or reduce the sentence to the two-year probation the prosecution asked for, purely on the grounds that the lower court ruled on a charge that had already been withdrawn.
But that will be little comfort to either Purnama or his tearful supporters, many of them moderate Muslims, who see him as a victim of a travesty of justice perpetrated by a corrupt court system that has never reformed and has now sunk to new lows.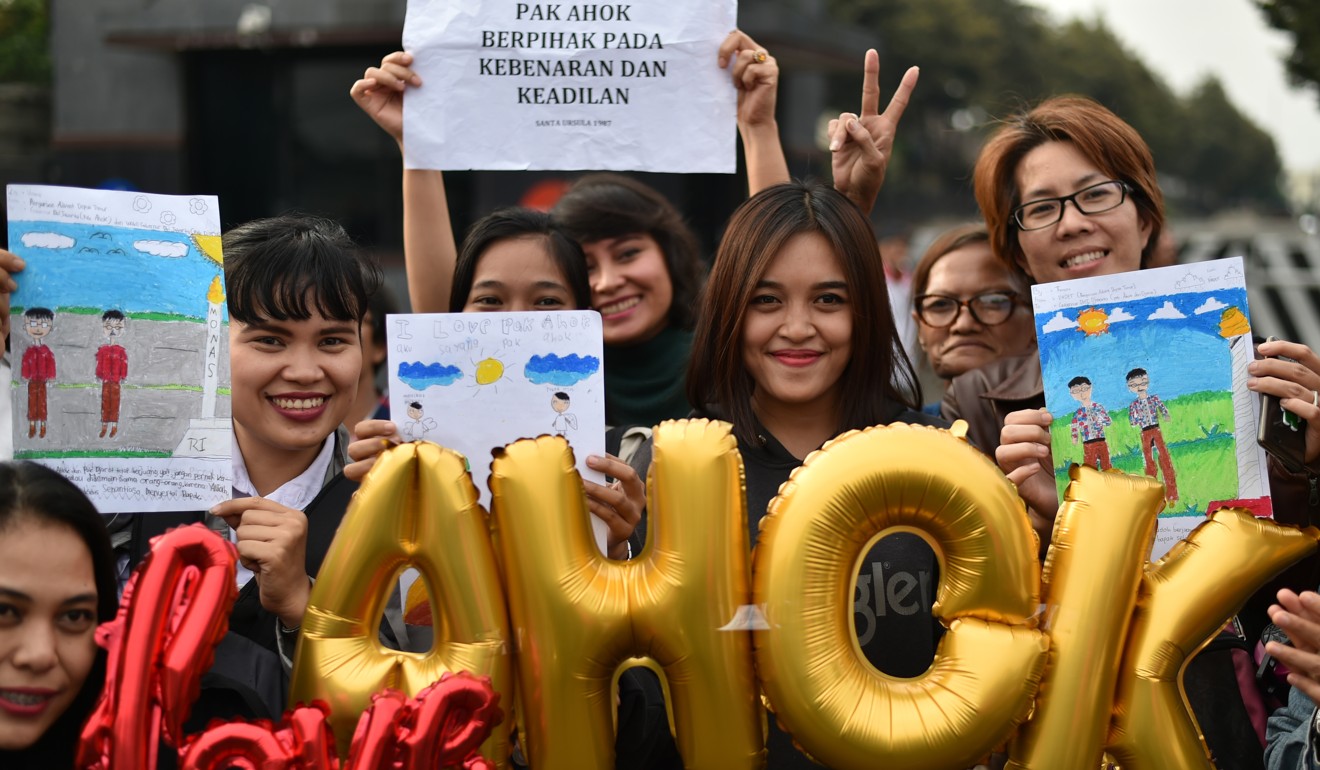 Prosecutors acknowledged they had insufficient evidence to convict the Christian governor of blasphemy just a day after he was soundly beaten by former education minister Anies Baswaden in Jakarta's April 19 gubernatorial election.
Most commentators put his loss down to the four-month-long trial and to a series of mass demonstrations and street rallies unleashed against the Sumatran-born governor by an alliance of self-serving politicians and hardline Islamic groups.
The outspoken Purnama has largely himself to blame for quoting a verse in the Koran to support his argument that voters should not be swayed by politicians and clerics telling them that Muslims should not be governed by non-Muslims.
Mild as it may have been, that handed Islamic hardliners the potent weapon they were looking for to attack one of Indonesia's most prominent political figures who they label a kafir, or non-believer.
The dynamics will be different, but the Purnama affair raises the possibility of the same alliance using other divisive issues to exploit the democratic process on the national stage where the stakes will be so much higher.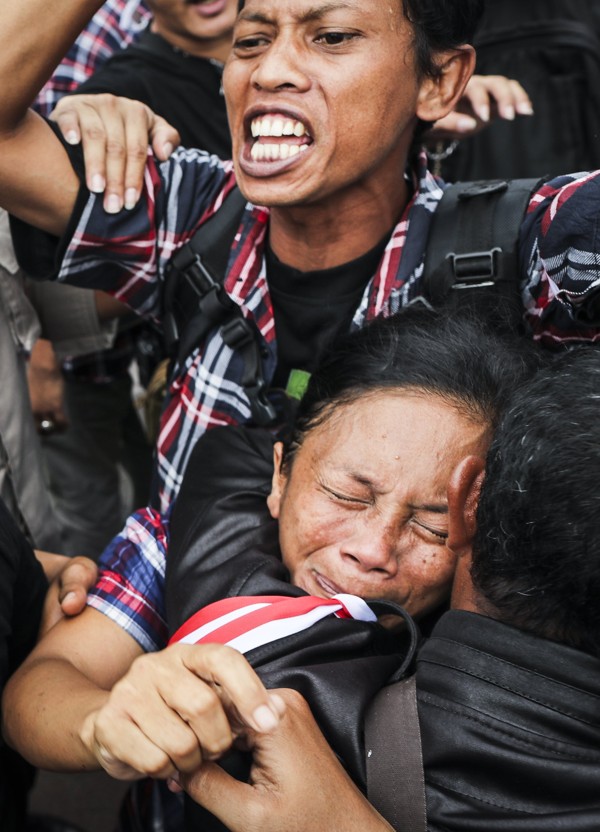 While Widodo is a Muslim, there are concerns his political rivals will reignite false rumours spread during the 2014 presidential election that his parents were members of the banned Communist Party of Indonesia (PKI).
The Jakarta election demonstrated how easily Indonesian voters can be led, especially on religious and ideological issues where Widodo's popularity and powers can be made largely ineffectual.
As it is, the Government's clumsy handling of the Hizbut Tahrir case has left the president with a hot potato he could have done without as the country enters the 2019 election cycle.
National police chief Gen Tito Karnavian and political coordinating minister Wiranto say the organisation's active support for a world-wide Islamic caliphate has disrupted social order and is contrary to Pancasila, the state ideology.
But they are now under fire for imposing the ban before going through the prescribed legal steps, which must still be taken before it becomes official and which may now be problematic in view of the Purnama verdict.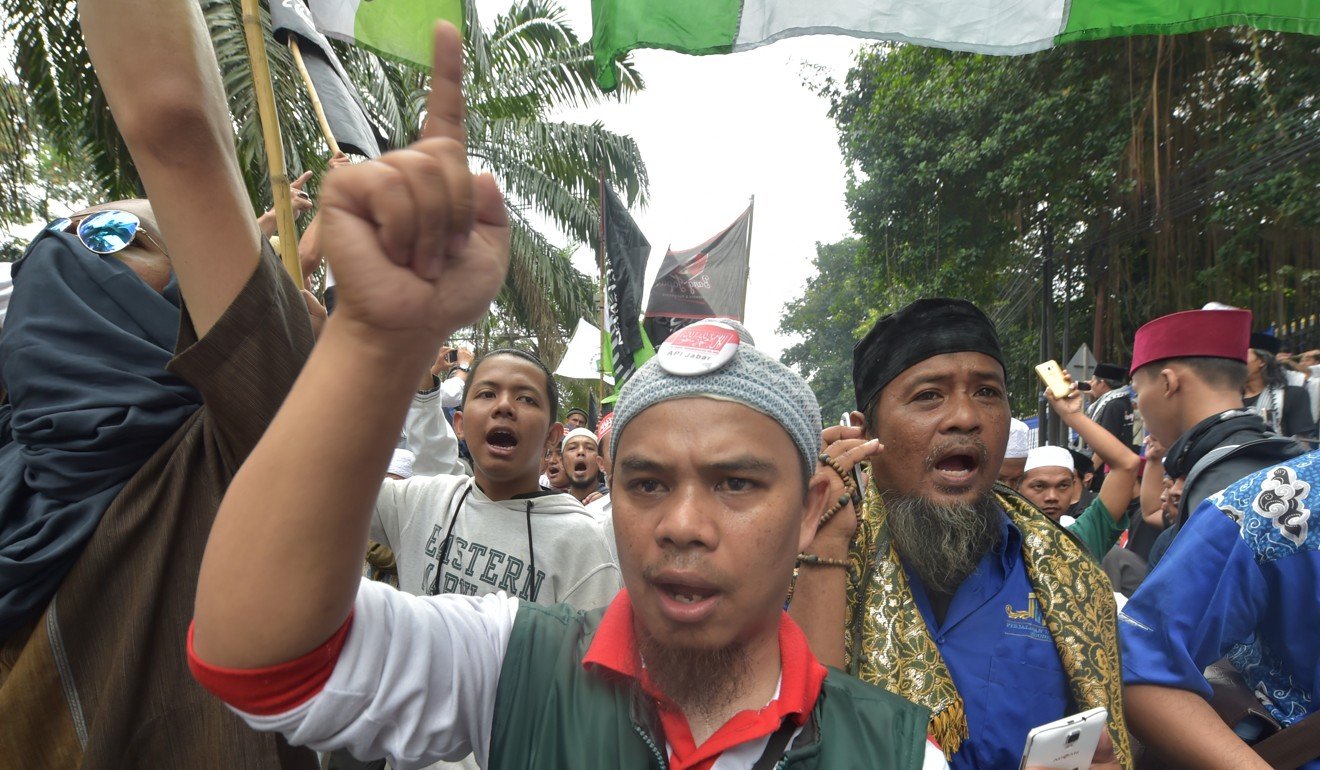 Hizbut Tahrir functions in more than 40 countries, including Australia and Britain, but is banned in Muslim-majority states like Saudi Arabia, Jordan, Egypt, Turkey and Uzbekistan.
Although Wiranto recently warned that any organisation opposing Pancasila should be dissolved, the government does make a clear distinction between groups promoting a caliphate and those pushing for the implementation of sharia law.
Indonesia's sharia-based Justice and Prosperity (PKS) and United Development (PPP) parties have collectively won no more than 12-13 per cent of the national vote in the past three legislative elections.
While successive Indonesian governments have been slow to react to hate speech and violence against minorities, they have always taken a stern approach to terrorism or anything else that presents a direct challenge to the state itself.
A former head of the Detachment 88 anti-terrorist unit, Karnavian, has been at the forefront of the anti-radical campaign since he was appointed police chief last year over the heads of more senior officers, some of whom had links to the violence-prone Islamic Defenders Front (FPI).
Widodo may be rethinking his re-election strategy for 2019, given the failure of his ruling Indonesian Democratic Party for Struggle (PDI-P) to help Purnama overcome the forces arrayed against him.
A similar lacklustre performance in 2014 almost cost Widodo the presidency in a tight race with opposition leader Prabowo Subianto, whose Great Indonesia Movement Party (Gerindra) supported Baswaden.
Adept at playing the Islamic card despite coming from a family of Christians, it is little wonder that Prabowo has now gained what one recent lunch guest called "a second wind" as he looks to challenge Widodo again in 2019.