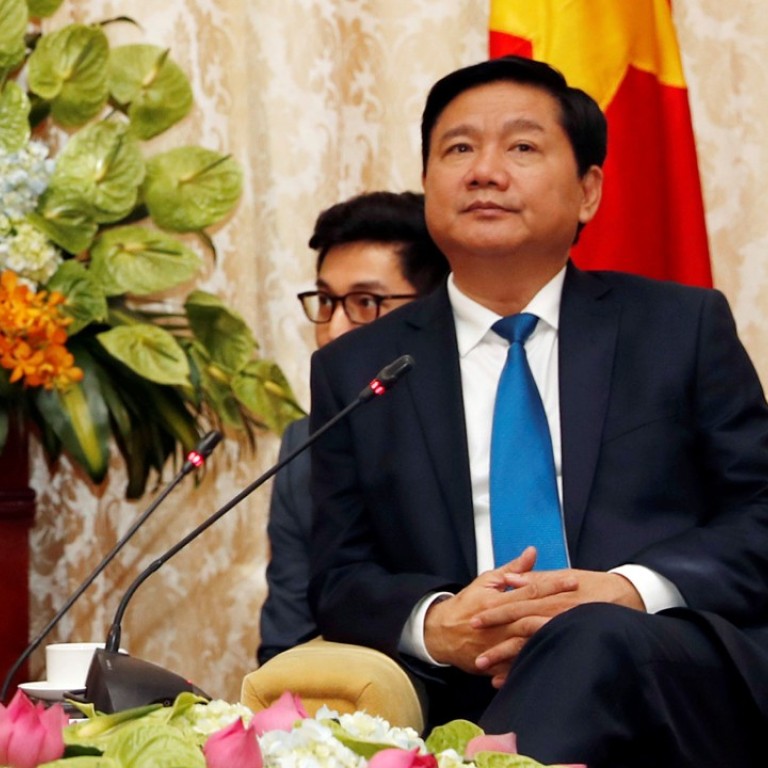 What's really behind Vietnam's sacking of top Communist Party official?
Hanoi's anti-corruption campaign appears to have a political dimension, as it targets an ally of ousted former prime minister Nguyen Tan Dung
China is not the only nation taking aim at corruption: neighbouring Vietnam has been on its own clean up duty – firing a member of the 19-person governing Politburo in a public and unexpected move.
Dinh La Thang, a former chairman of state-owned enterprise (SOE) PetroVietnam, and currently transport minister and party chief in Ho Chi Minh City, has been sacked from his position for violations and mismanagement during his time at the company.
It is a rare public sacking for a top official – the BBC cites just two similar instances since 1986 – and signals both efforts to clear up corruption and mismanagement but also intraparty fighting.
When Communist Party General Secretary Nguyen Phu Trong was appointed to his second five-year term in the country's top position last January, he promised to keep fighting corruption and reforming the problematic and draining SOE sector. He planned to continue Vietnam's modernisation.
So far, the dismissal of Thang, for serious mismanagement and losses from 2009 to 2011, seems simple enough for a government that made a public commitment to tackle corruption from the very highest level. Corruption and mismanagement are issues that have dogged Vietnam through its remarkable economic transformation and have contributed to lowered public trust in the government.
"In March, the Vietnam Provincial Competitiveness Index pointed out that in 2016, around 66 per cent of Vietnamese businesses said they had to offer bribes or make informal payments to public officials, higher than from 2008 to 2013," wrote VietnamNet earlier this year. Transparency International pegs Vietnam's bribery rates as the second highest in the region, after India.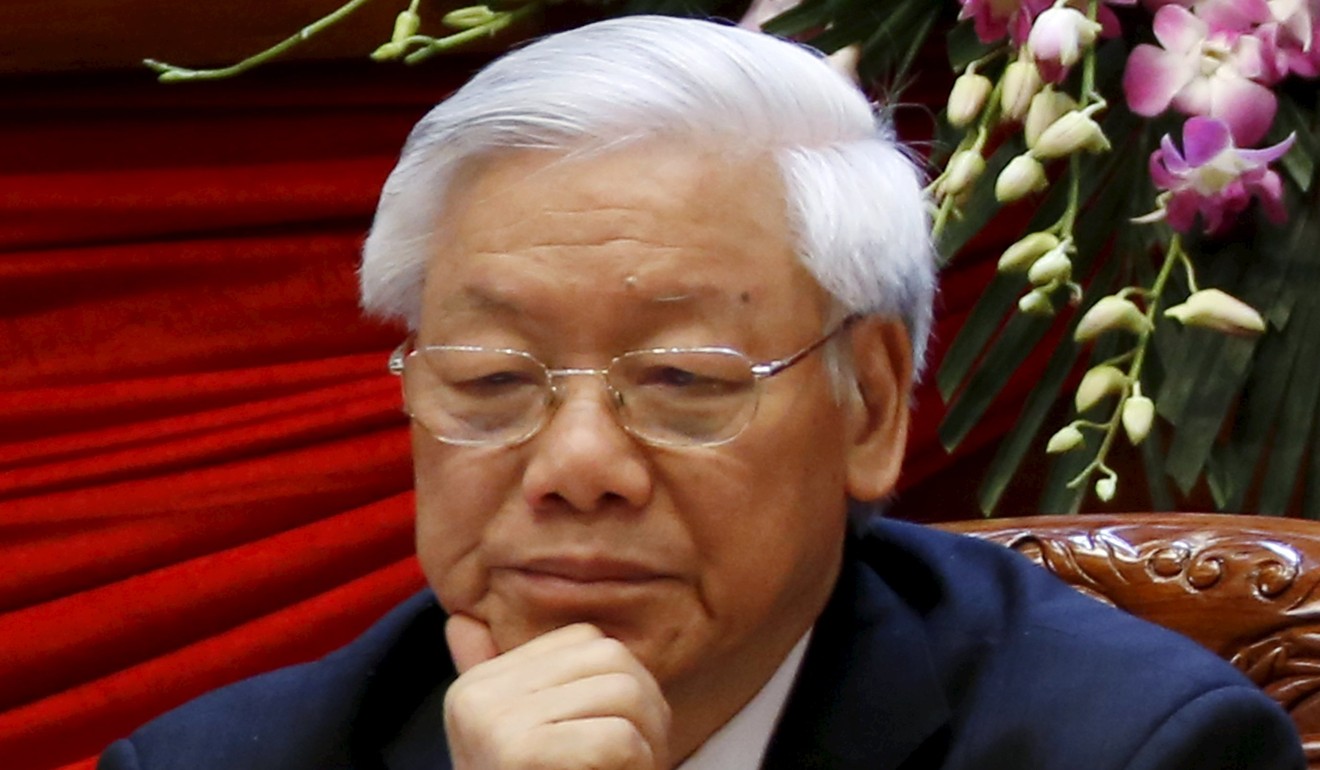 "We can expect to stop paying bribes if and when our officials are replaced with robots," noted one businessperson interviewed.
Thang's mismanagement was first outed by blogger Huy Duc last year, based on what may have been leaked documents. The national press did not break the story. In April, an investigation was announced and the press did cover it, and reported the Central Inspection Committee's findings: he was found guilty of making loans that caused "serious losses" and asked then-prime minister Nguyen Tan Dung, "to designate many bidding packages that failed to meet legal regulations". The losses could have run to hundreds of millions. The Central Committee unanimously voted him out.
At 56, Thang was young for such a senior position in the Politburo. Though he only joined after the last five-yearly national congress in January 2016, he was well-known already as transport minister, loudly declaring a few years ago that all transport employees should be taking the bus, not their motorbikes, to work. Personality-driven leadership, even in the mid-2010s, was uncommon and was likely an irritant to his quieter colleagues.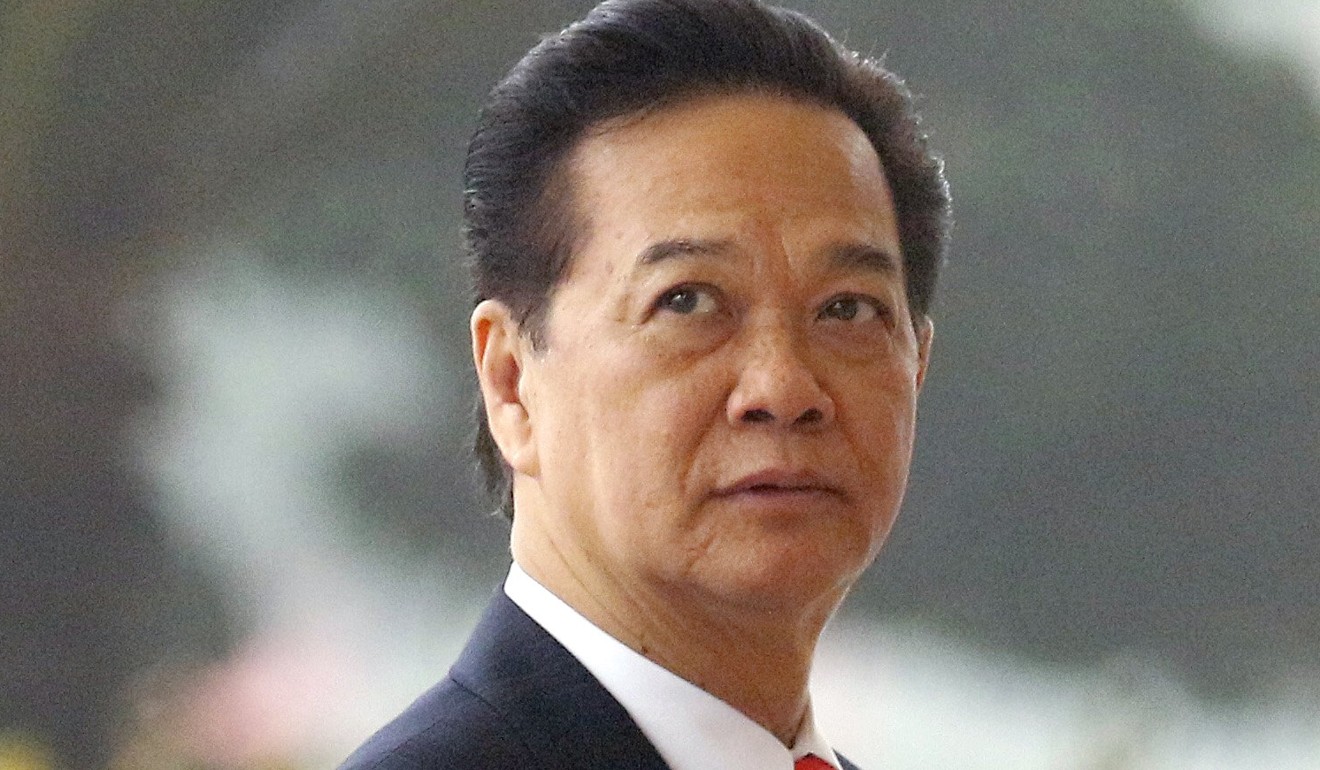 This can partly be explained by the rise of Nguyen Tan Dung, the prime minister from 2006 who was ousted at the congress last year and missed his chance to become general secretary. Factions within the party and Politburo are a preoccupation within both the Vietnamese blogosphere and the foreign press (like, in the latter case, the simplistic idea of a pro-US and a pro-China team) and the Trong-Dung rivalship and factionalism has fascinated observers for years.
However there seems to be more substance to this: the two are very different men. Trong, a quiet and wary older school ideologue, and Dung, the newer and more international technocrat intent on modernising Vietnam, to a point. There have also been near-allegations of large-scale corruption on the part of the former PM and his influential family members (his Vietnamese-American son-in-law finally brought McDonald's to Vietnam in 2014).
In the lead up to the national congress there was apparently an "anyone but Dung" campaign to oust the PM, and some of his allies. Dung being forced from office last year was the result of hard work and manoeuvring by Trong. At that same congress the Politburo was expanded from 12 members to 19, and many new appointees, like the PM Nguyen Xuan Phuc, had police backgrounds.
Now, it seems, Dung's allies like Thang are being picked off and removed, stripping the former leader of influence.
He is not the first government employee to be sacked over corruption – there have been plenty in recent years and high-level scandals have been a feature for over a decade, as has mismanagement of SOEs. Four PetroVietnam officials have already been arrested. Thang will also lose his party chief of Ho Chi Minh City position, and his position on the Central Committee.
Trong also wants to restore confidence in the government, as did his predecessor Nong Duc Manh before him. Both have pointed to corruption and mismanagement as drags on the government and public confidence in the government and party.
Impressions of Thang in HCMC, which he administers, are varied. Some believe he's stood up for the little guy against government officials before, others that the chaotic city has been worse under him. As a northerner appointed to administer a large southern hub he was always going to have trouble.
As party chief and also transport minister Thang oversaw the closure of some streets in the city centre to become pedestrian byways, which have become popular areas for young people to meet and di choi (go out).
This is not the only scandal the government is handling right now. In the north at Dong Tam village a group of villagers are angry over land grabs and harassment by the local government. After scenes of violence where an octogenarian was bundled into a car and taken away, the locals revolted and took 38 hostages, many of them police. But rather than the usual heavy handed response the government, in the form of Hanoi mayor Nguyen Duc Chung, wound up negotiating with the hostage takers and promised a 45-day respite whilst their claims were reinvestigated.
They are two new and different approaches to what have become systemic problems in Vietnam. However, in Thang's case it is not simply a campaign that will reach all levels to the top, irrespective of position – it is an anti-corruption campaign apparently targeting select members: anyone with Dung.