A burning issue for Singapore: Indonesia readies for haze battle
Jakarta is desperate to prevent a repeat of the forest fires that caused US$16 billion of damage, kicked up more carbon dioxide than the United States, and upset neighbours including the Lion City, Malaysia and Thailand
Almost every year around this time – during the dry season – haze descends on Riau. And every year Jois Marfu'ah suffers.
Villages and some businesses across Riau, on the island of Sumatra, slash and burn shrub land to make way for crops. The flames belch out a toxic mess that is dangerous to breathe. Ear, nose and throat infections are common. Day becomes night as visibility drops to 50 metres or so, Jois says. Schools close. Trips to see relatives – already arduous on Indonesia's woeful roads – become torture. And all this goes on for months.
"I want to cry," says Marfu'ah, 30. "It's so uncomfortable and scary."
Two years after fires laid waste to 2 million hectares of land – causing US$16 billion in damage and fraying relations with neighbours Singapore, Malaysia and Thailand, which were blanketed in haze – Indonesia is desperate to avoid a rerun.
WATCH: Thick haze blankets Indonesia
President Joko Widodo has banned new plantations on fire-prone peat land and bullied police and the military to lift their game. Police chiefs face demotion if fires break out on their patch. A new agency has been created to restore burned-out swathes and Widodo has promised more resources to fight fires.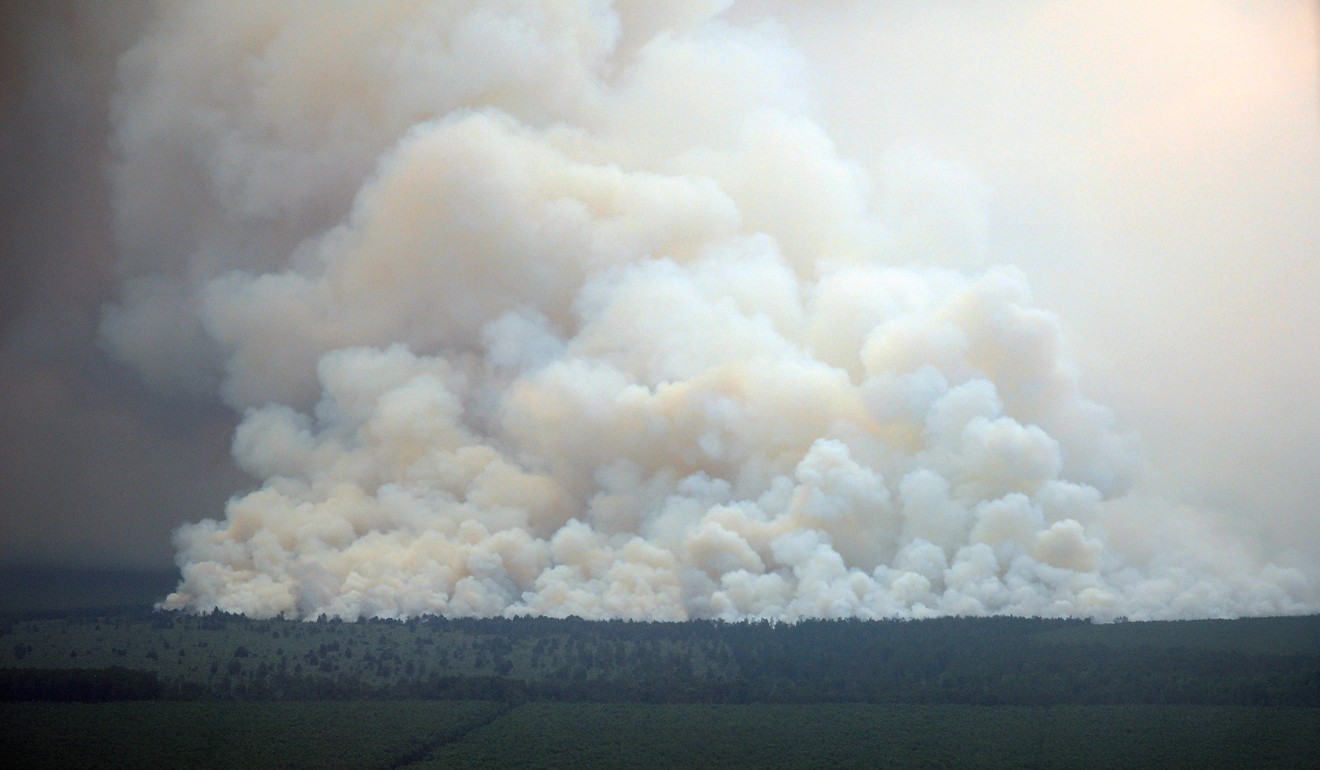 How effective these measures are is unclear. Last year the dry season that usually settles across much of the archipelago around this time of year, and lasts until October, failed to materialise. This year the weather forecasts for the dry season are split – maybe wet, maybe dry. In any case, the man in charge of fighting the fires once they break out says he's not taking any chances.
"The fires gave Indonesia a bad reputation. We were caught by surprise," says Willem Rampangilei, head of the National Agency for Disaster Management. "Last year we got some help from God because of the rain. This year we think it will be drier. We must be prepared."
At the centre of the issue is peat. A mat of semi-decayed trees, grass and other plants built up since the last ice age, peat land makes up 12 per cent of Indonesia's territory.
Remote and marginal, the land is cheap and attracts plantation companies growing millions of hectares of oil palm or acacia trees for pulp and paper. Draining and drying peat oxidises all that built-up carbon and makes it flammable. At their height, the fires in 2015 kicked up as much carbon dioxide as the whole of the United States during an average 24-hour period.
The government, through its newly minted Peatland Restoration Agency, has restored about 270,000 hectares. It's promised an additional 150,000 hectares will be restored before the end of the year.
"The political will is there. The government was deeply embarrassed by the fires in 2015," says Herry Purnomo, a researcher at the Centre for International Forestry Research in Bogor, 40km from Jakarta.
"The government is pulling in the same direction, and for the police their careers depend on preventing fires. This is significant."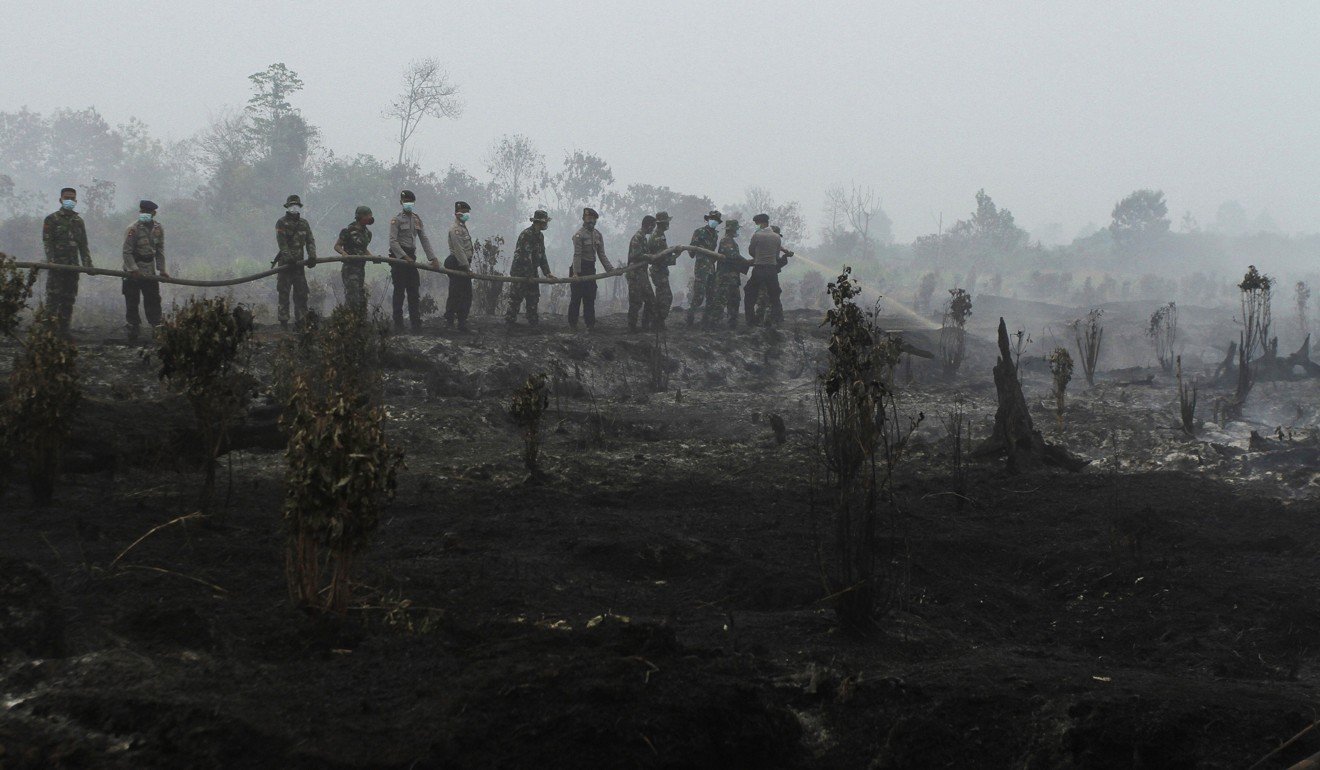 But discouraging people from using fire to clear land means going much deeper than the attitudes of bureaucrats in faraway Jakarta. The practice is baked into the mindsets of many who firmly believe not only that it is cheap but, falsely, that it is a source of fertiliser.
So some plantation companies are attempting to help villages that border their concessions to break their fire habit. Three years ago Singapore-based pulp and paper company Asia Pacific Resources International Holdings Ltd (APRIL) offered 100 million rupiah
(HK$60,000) in prize money for villages that remained fire-free for a year. Winnings from the programme go towards infrastructure such as bridges or markets.
A year later the company spruced up the programme, offering advice on clearing land without fire and agriculture as well as the annual prize money. It appointed a local resident to keep a finger on the pulse of the village as a way of staying abreast of local needs and identifying potential firebugs.
The programme resulted in a dramatic fall in the amount of land consumed by fire. Throughout the nine villages, covering more than 400,000 hectares of land, that were participating in the programme in 2015, only 54 hectares were burned. The company has since expanded the programme to 27 villages.
One of the villages to win was Sering, population 3,000. Months of back and forth between company representatives and the village helped whittle the area lost to fire from 80 hectares in 2013 to just 0.5 hectares in 2015 and then finally to zero last year.
"There is a culture of burning the land," Amirul Mukminim, a department head with the local government, says. "Most of the community had the perception that burning is legal and normal."
But as the message filtered into the sermons during Friday prayers, attitudes started to change. "Sering is poor. It's not easy to socialise people away from burning," Mukminim says.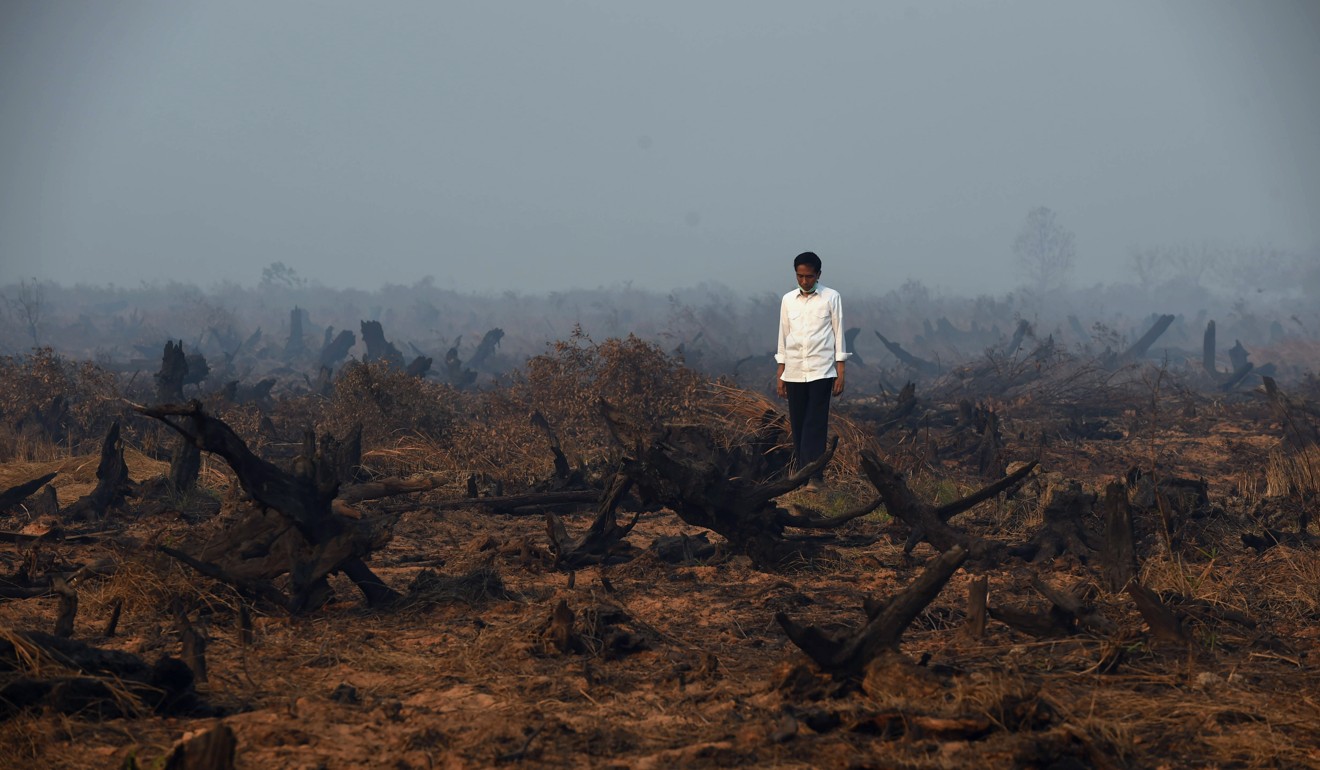 Not everyone is a fan of the approach. Greenpeace says that, though welcome, APRIL's outreach to villages deflects attention from how it manages peat land within its concessions and those held by suppliers, which contribute about half of its raw material. "It's not enough for the company to point to work in one area to reduce fires without demonstrating how it is reducing fire risks elsewhere, such as through raising water levels across the entirety of its operations on peat," says Annisa Rahmawati, senior forest campaigner of Greenpeace Indonesia.
APRIL defended its approach: "Fire prevention is one aspect of a holistic landscape approach that aims to balance responsible production with forest conservation and protection. We are focused on a science-led approach to responsible peat land management."
Other plantation companies have picked up the model, at least in part. Singapore-based palm oil company Musim Mas offers prizes of roughly US$2,500 to villages that remain fire-free. It says its efforts cover 72 villages comprising more than 500,000 hectares. The company wanted to move fast because it was concerned about burnishing its sustainability credentials and fending off legal probes as governments cracked down on plantation companies.
Indonesia's haze crisis is Singapore's haze crisis. During the worst of the burning season, prevailing winds from Sumatra coat the city state in fine particulate matter. The tiniest of these lodge in lungs and wreak havoc. Last year the index measuring these pollutants, PM2.5, went above 470 – out of a maximum of 500.
"This is such a powerful issue here," says Musim Mas spokeswoman Carolyn Lim, who is based in Singapore. "You look out your window and you can't see anything."
WATCH: Singapore shrouded in haze
Singapore has threatened to haul plantation companies – many of which are listed there – to court to answer for the haze. The government has demanded that six Indonesian suppliers linked to Asian Pulp and Paper Group explain their sustainability practices to its National Environment Agency.
In March last year Malaysian palm oil giant IOI Group was stripped of its sustainability certificates by the Roundtable for Sustainable Palm Oil. The loss meant multinational companies dumped it as a supplier.
"This programme does wonders for your sustainability. We didn't use to do any fire management outside of our concession. We realised that this whole situation is becoming criminalised," Lim explains.
"Whether you like it or not you're responsible for what happens in these villages." ■