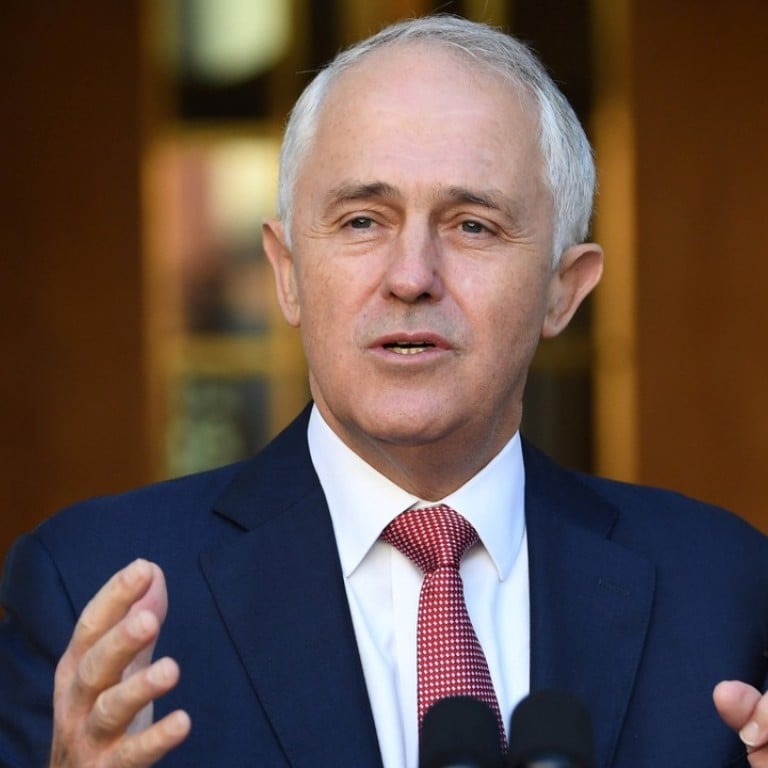 Australia first: what new visa policy means for Chinese, Asian immigrants
In a bid to placate the right, Malcolm Turnbull may have complicated the situation for foreign workers
In a budget unveiled last week, the Australian government of Malcolm Turnbull put "Australians first" by cutting the 457 visa for foreign workers and bringing in tougher English testing for immigrants.
Turnbull had said in April: "We will no longer allow 457 visas to be passports to jobs that could and should go to Australians. We're putting jobs first, and we're putting Australians first."
But what will this mean for a country with growing roots and trade in Asia?
Dan Engles, managing director of Visa Solutions in Perth, Western Australia, said: "For the impact on China and Asia more generally, past the English language requirements it does send a message that we are increasing the barriers to the movement of people and especially if you don't look and speak as we do here in Australia."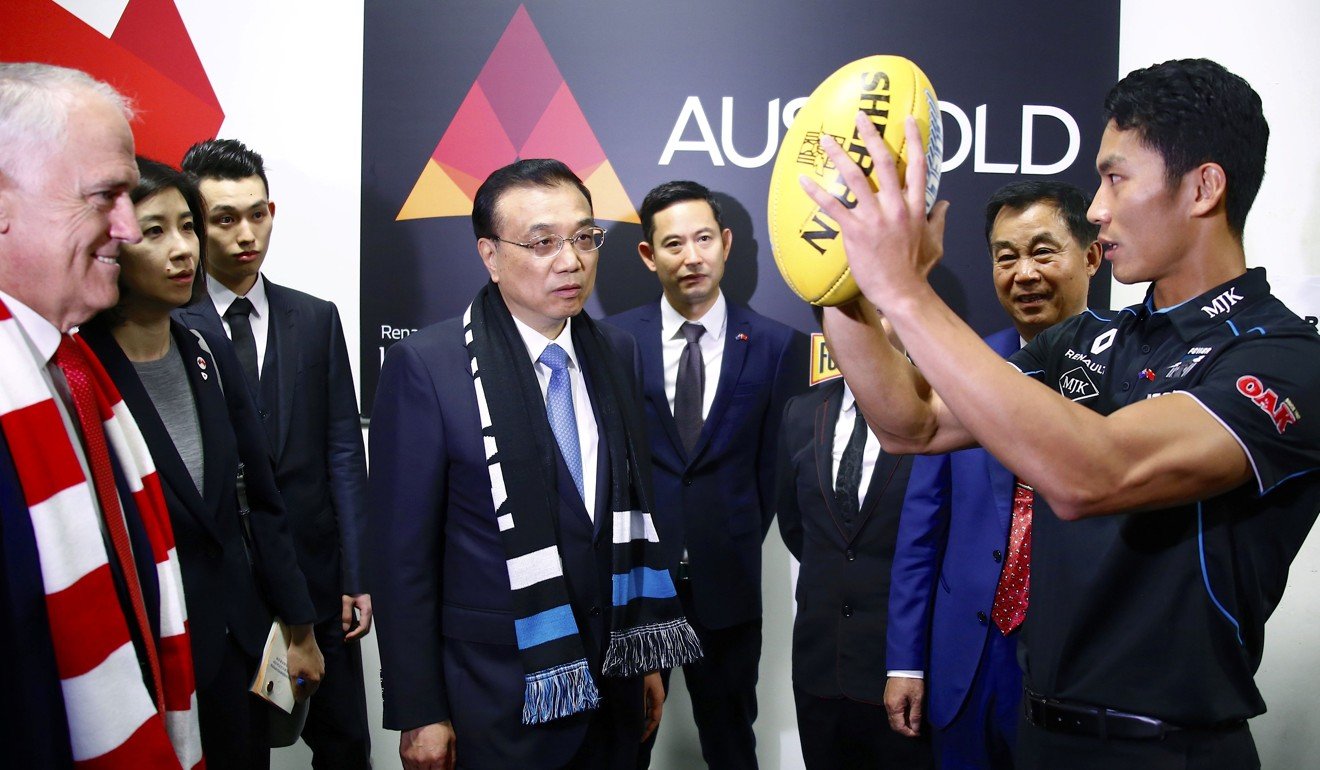 The 457 visa was introduced during John Howard's premiership, and designed to let skilled migrants in, to fill positions locals could not. Those using a such visas make up only 1 per cent of the workforce.
The 457 has now been replaced by a temporary skills shortage visa, with a two- or four-year term, and some 200 jobs cut from the original list of 650 eligible for a visa. Businesses using the new system to bring in foreign workers for positions Australians cannot fill will be required to contribute to the Skilling Australians Fund, which will support up to 300,000 trainees, apprentices and other workers.
Newspapers have reported that the change could result in anything from CEO pay rises to a shortage of bush doctors or regional pilots. Neville Howell, chairman of Rex Airlines, a regional carrier, has complained publicly about the problems his company may face as a result, and the agriculture and dairy industries have both attacked the new plan.
The move was largely seen as a populist tilt by the PM, who after announcing citizenship law changes still praised Australia's multiculturalism.
But impacts across Asia regarding the 457 may still be felt. Engles said: "The impact on Malaysia, which is largely Islamic and they speak a range of languages including English, will be interesting as they are a first-world nation but they may have more difficulty migrating to Australia."
The impact on migration from Australia's largest trade partner, China, could be more complicated.
The 457 system has for years been associated with a real or imagined stream of Chinese workers into Australia, undercutting wages and putting others out of work.
The opposition Labor Party, with union backing, has protested the 457 visa over its 20-year history, for those reasons. This came up in 2015 when Labor threatened to refuse to ratify the free trade agreement with China, the ChAFTA, suggesting that clauses within it could allow the large-scale import of Chinese workers on 457 visas.
A 2015 report by Dr Joanne Howe, associate professor at University of Adelaide law school, but independently commissioned by the Electrical Services Union, suggested that the 457 system "greatly increases the pathways for Chinese workers to enter the Australian labour market".
Howe also wrote that the terms of the ChAFTA meant that the government could not stop the number of Chinese 457 visa holders. That, of course, was under the former terms of the 457 and its 600-plus occupations, compared with the more restricted temporary skills shortage visa.
But certain provisions allow for Chinese workers under Investment Facilitation Arrangements (IFAs), "which pursuant to ChAFTA, allowed IFAs for certain Chinese projects and the issue of visas under those IFAs",
wrote trade lawyer
Andrew Hudson, a partner at firm Rigby Cooke, in an online opinion piece.
"Presumably these arrangements under ChAFTA will be unaffected by [the] announcement as will current visa arrangements under other FTAs."
There has not been any major outcry from Chinese business associations as yet, nor student or community groups.
In fact last year when ChAFTA came into full force there was, if anything, a drop in Chinese workers. The Australian Financial Review reported that in the first quarter of 2016 there were only 545 applicants from China for 457s.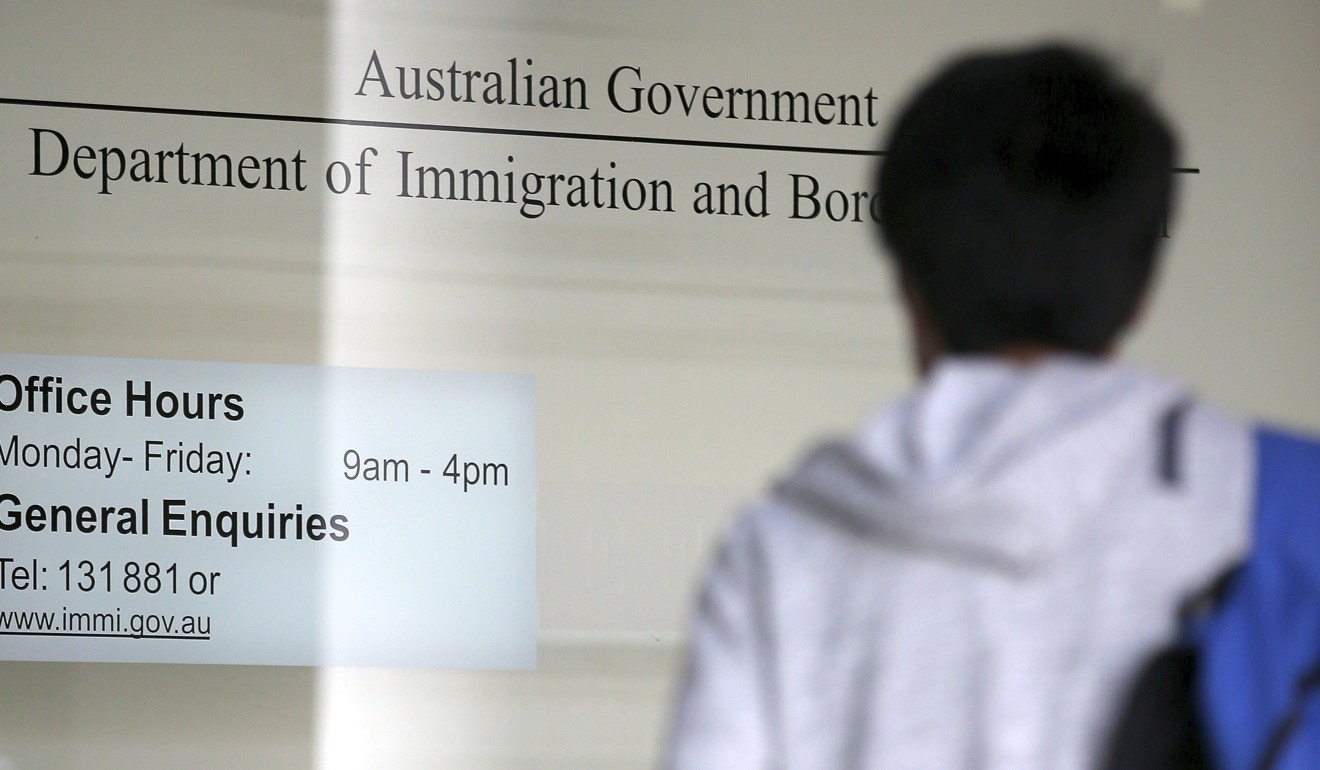 "China only accounts for 5 per cent of the total," it reported. "More than three times as many workers from the UK were given visas."
This year seems to be same; there has been a 15 per cent drop in Chinese workers on new visas since the ChAFTA.
Chinese students make up the largest share of foreign students in Australia's education market (an A$20 billion enterprise and its third-biggest export), but they are prohibited from working more than 40 hours a fortnight, and often become daiguo – suppliers of Australian goods back to China – instead. There are provisions for former students to stay on four-year visas to work, but again these are not part of the 457 system.
Engles, of Visa Solutions, said there had been positive economic benefits to the country from the visa, but that pressure from unions to abolish it, along with protectionist and populist parties like Pauline Hanson's One Nation, "placed further political pressure on a system which has essentially served Australia and its economic goals well for many years."
Dr Azadeh Dastyari, a law lecturer at Monash University in Melbourne, said: "Whilst increasingly draconian policies have been adopted against asylum seekers to appease the right and more conservative elements in Australian society for some time, there has been thus far a reluctance by the major parties, including [Turnbull's party] the Liberals as a group, to embrace more restrictive immigration policies."
The 457 overhaul may have political overtones, but in this case it is not a move to stymie Chinese influence in Australia.