Ever since Prime Minister Hun Sen was stung by a voter backlash four years ago, the region's longest-serving leader has warned Cambodia would fall back into civil war if his government lost power to the opposition at the ballot box. Those threats have been made with routine abandon and are often met with scepticism by a public used to tough-talking politicians, but they will be tested today when Cambodians vote in commune elections, a key barometer of national polls due next year.
Amid waning popularity, Hun Sen's ruling Cambodian People's Party (CPP) has been in a pitched battle with the opposition for the hearts of the nation's burgeoning youth who hold little appreciation for the decades of war endured by their parents.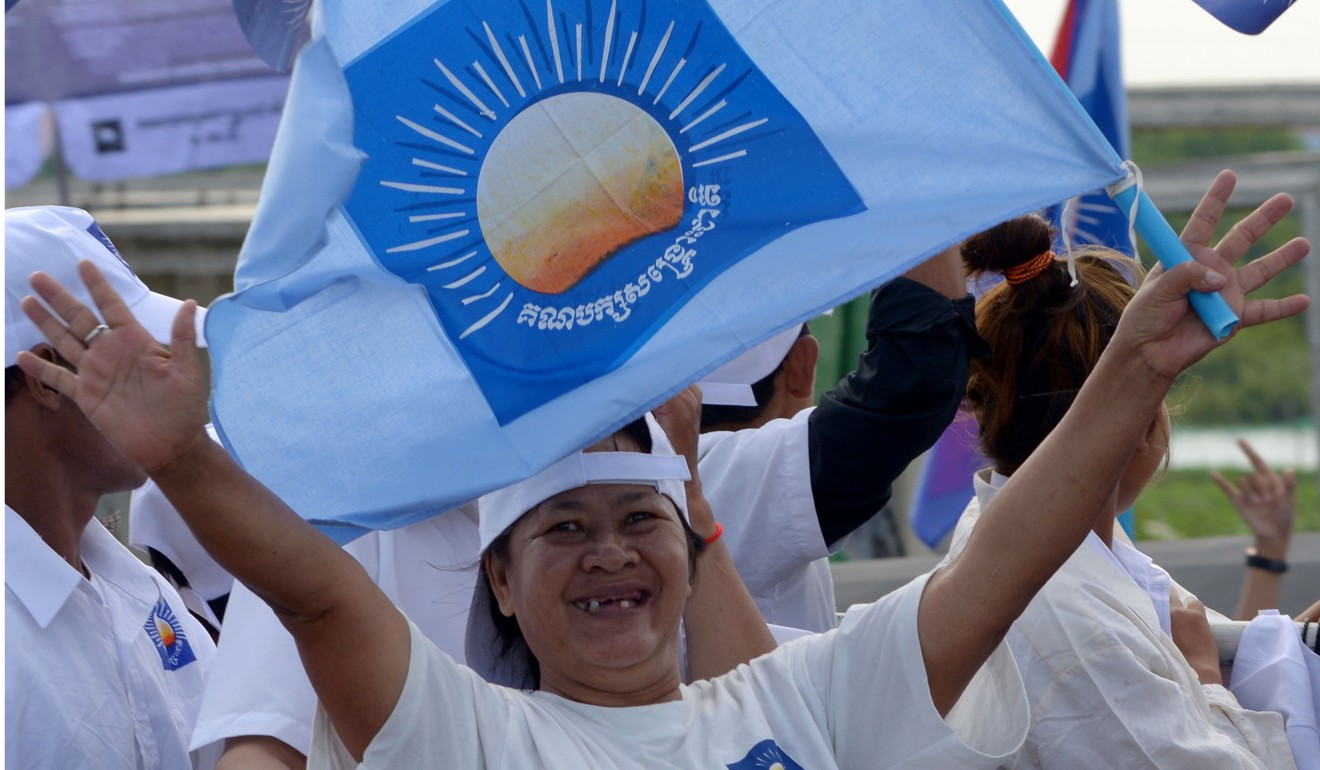 At least 70 per cent of the population is under the age of 35 due to a post-war baby boom. The demographic change left an indelible mark on national elections in 2013, when the CPP lost 22 seats in the 123-seat National Assembly, going from 90 to 68.
Rattled, the government has been in crisis mode ever since, finding it difficult to please a generation that is getting educated and demanding quality jobs, smartphones and luxury cars, as opposed to their parents who back the CPP because it won the war in 1998 and delivered on desperately needed security.
Threats should be taken seriously
The prime minister has recently ratcheted up his threats of doom and gloom, saying he is willing "to eliminate 100 or 200 people" to halt his overthrow.
Gavin Greenwood, a risk analyst with Hong Kong-based Allan & Associates said those threats should not be underestimated, nor should the chances of victory by the opposition Cambodian National Rescue Party (CNRP).
"As most of the opposition supporters are drawn from the country's youthful majority – the median age of the country's 16 million people is just over 24 years old – the party stands a very good chance of winning June's commune elections, and next year's general election," he said.
Commune and national elections are held every five years. There are about 14,100 villages divided into 1,641 communes and more than 12,000 positions – from councillors to district chiefs – that will be contested in a country where opinion polls are banned and political demonstration severely curtailed.
A key figure, analysts say, is the overall vote – 7.8 million people are registered. At commune elections in 2012, the CPP emerged with 60 per cent of the vote, while the CNRP won 30.6 per cent.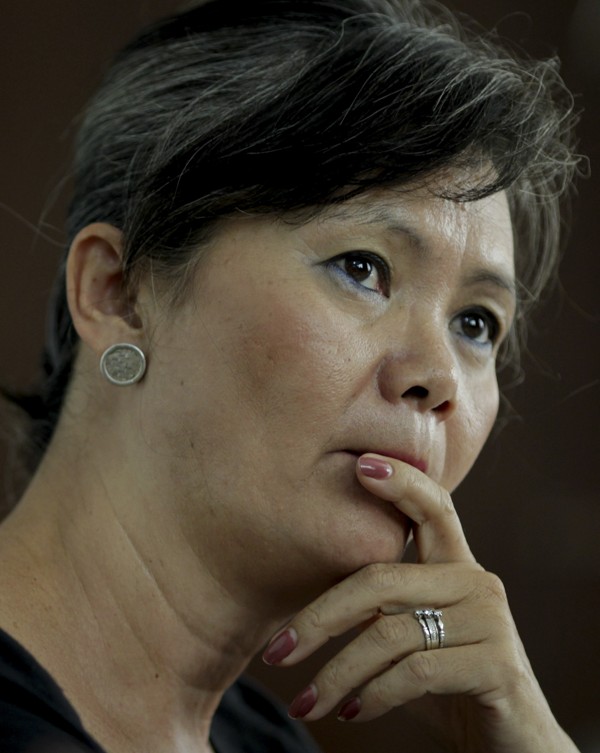 Mu Sochua, a member of parliament and a senior figure within opposition ranks, said she was encouraged by campaigning that had focused on the protection of human rights, land rights, clean efficient public services without corruption and a promise of US$500,000 in development spending in each commune.
"Our gain in 2017 will give us a solid control of the CPP stronghold – rural Cambodia," she said.
Gagging dissent
The CNRP has also had to contend with political violence.
Two CNRP politicians were badly beaten by CPP supporters in the military on the steps of the National Assembly in October 2015.
In July last year, prominent political commentator Kem Ley was shot dead after he said on the radio that a report by Global Witness detailing hundreds of millions of dollars held by Hun Sen's family should warrant an independent investigation.
Defamation laws have been strengthened, and those with convictions have been banned from holding public office, forcing the popular opposition leader Sam Rainsy to announce his retirement earlier this year.
His former deputy, Kem Sokha, is now in charge of the CNRP.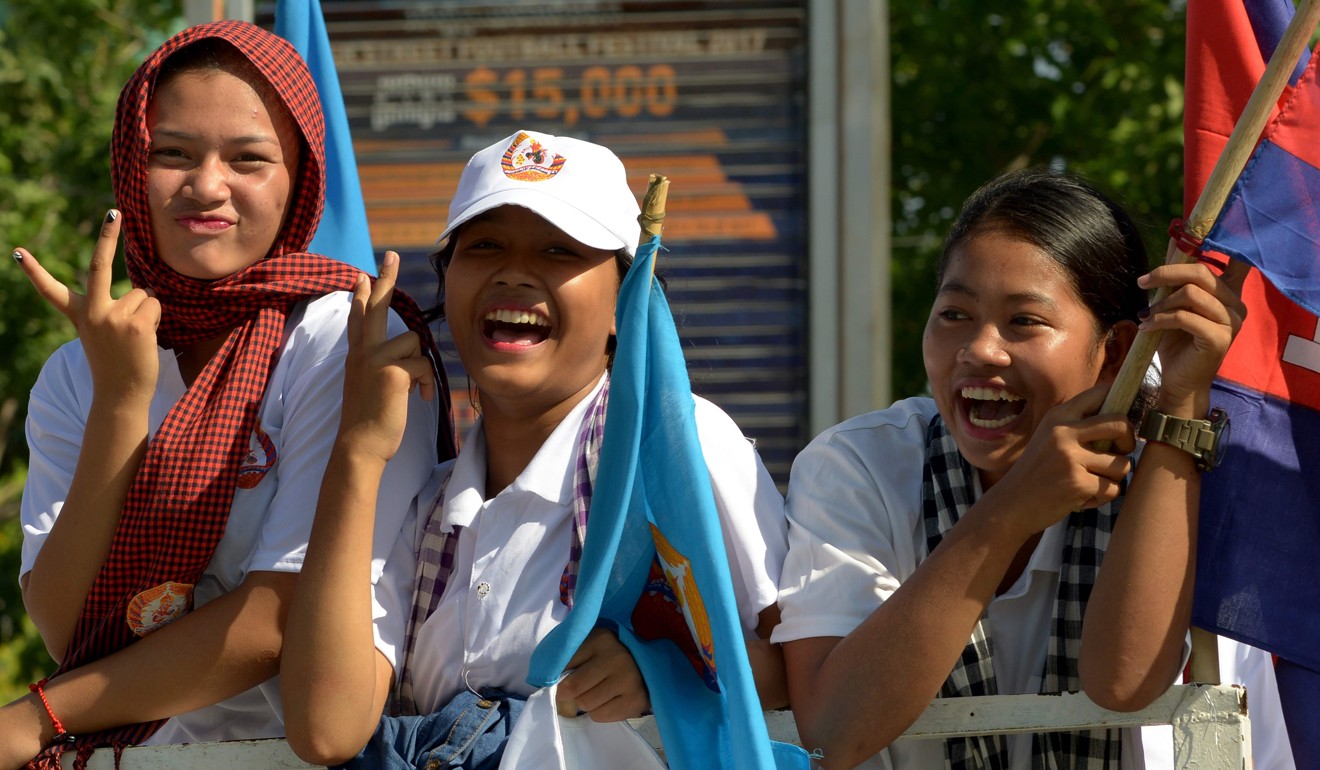 Mu Sochua said threats and harassment by the government was a sign that the prime minister feared losing power, adding she was confident the commune elections would serve as a platform for victory in the national poll slated for July 2018.
"Voters, in particular the youth, are not deterred by the message of war," she said, adding that Facebook and other social media sites provided them with independent sources of information that counter CPP's message. "The threats have backfired among youth."
Hun Sen and his government have denied any wrongdoing and insist opposition politicians who stand before the courts are there because they broke the law. Greenwood, however, was dubious. "Hun Sen's willingness to use whatever means he sees as required to keep him in power should not be doubted," he said.
Potential backlash
Greenwood said any indication of electoral fraud would likely lead to protests in the street, while a decisive opposition win would be marked by public celebrations.
"Both will be suppressed forcibly by the military and the police, almost certainly leading to the loss of life and probable declaration of a state of emergency. However, it would require a split within the military for a full-blown civil war to develop, and this seems highly unlikely at present."
Publicly, the military has shown nothing but absolute support for Hun Sen. Defence Minister Tea Banh has threatened to "smash the teeth" of political opponents who demonstrate against the CPP and sworn to prevent a "colour revolution".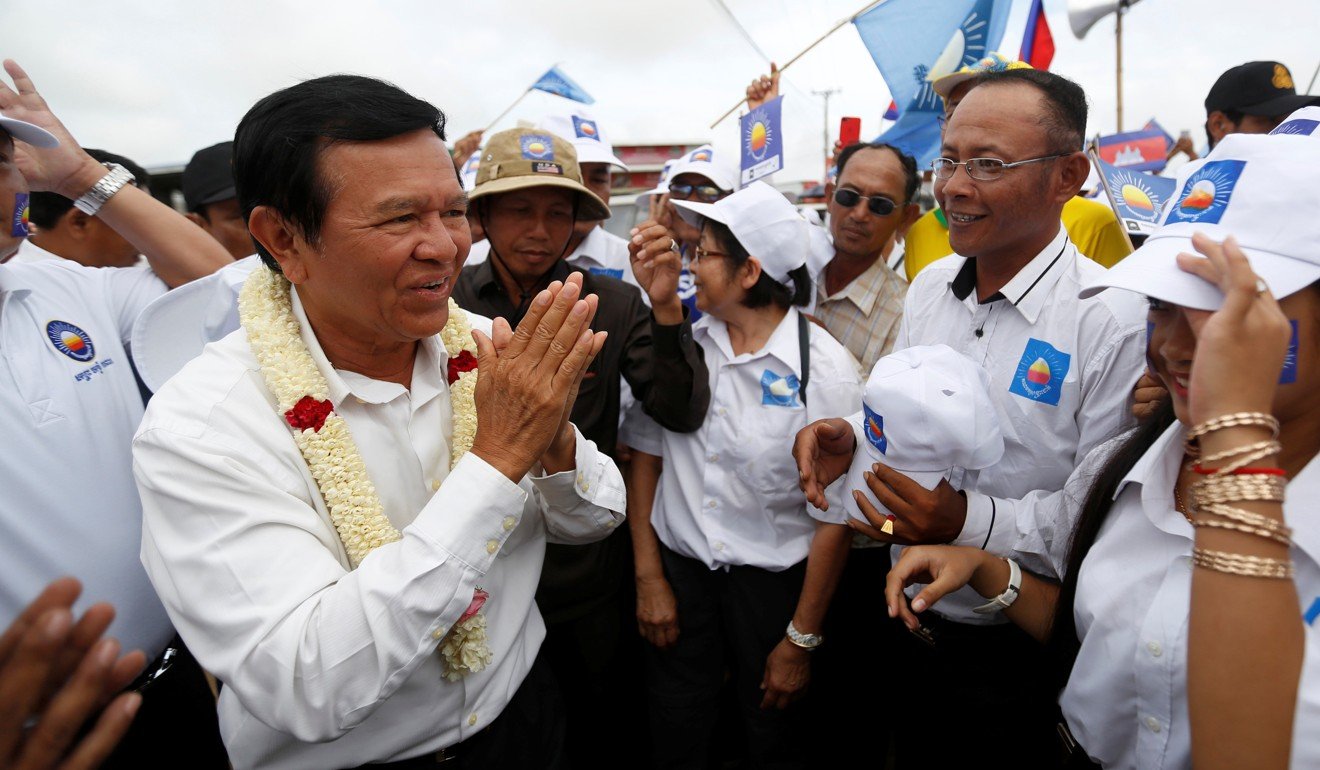 Fearing a repeat of the movements that took hold in several societies in the former Soviet Union and the Balkans during the early 2000s, Hun Sen has banned colour coordinated demonstrations and threatened to shut media outlets that disobey election guidelines.
"If Cambodia wants its upcoming local elections to be viewed as free and fair, these intrusive, vague and threatening censorship orders should be discarded immediately," said Shawn Crispin, senior Southeast Asia representative for the Committee to Protect Journalists.
In anticipating further strife after Sunday's poll, Greenwood added there were indications that national assets, such as the police, were being deployed to protect CPP interests.
"If this is extended across the civil service and the authorities responsible for administering the vote, then the election outcome may well be challenged on the grounds that is was not democratic."
And at that point threats of war might well turn towards reality. ■