When Nazira Baharom finished her final year of school, she had her pick of Malaysia's many universities. Hardworking, committed and focused, the 18-year-old student had received high marks and was clear about her goals for higher education.
But something held her back from applying to the traditional institutions. Nazira, who had been studying in an Islamic school for the final five of her school years, had grown weary and generally bored of the local education system. She found the college life described by her elder siblings did little to inspire.
Nazira wanted a change of scene that could help her grow from a shy student to confident graduate – a taste of a culture she had little experience with.
So she applied for a pre-college programme at the first Chinese university in her country – the new Xiamen University Malaysia that opened just last year.
"When I chose this university, my high school classmates were shocked," Nazira said after classes recently. "I'm a very shy person, so my friends could not imagine I would survive here."
Today, Nazira's life goes far beyond mere survival. When she arrived on campus in April, she was "blown away" by what she saw. "It's so beautiful and big. The middle building, while still under construction, will be all libraries."
The satellite campus is nearly 3,000km from the mother institute in China, yet only a 10-minute drive from Nazira's home in Sepang, Malaysia.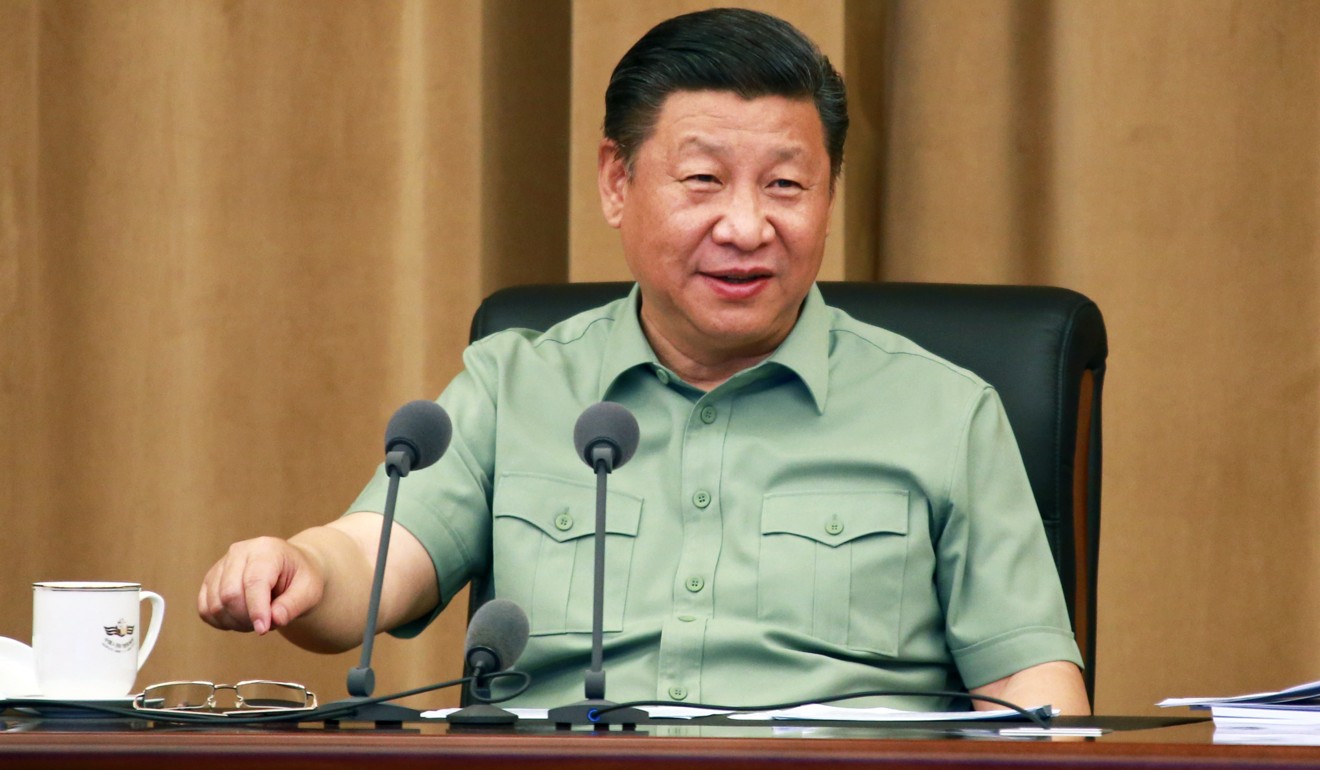 Now the university serves as a reflection of China's determination to boost its presence along the ancient Silk Road trading route as part of President Xi Jinping's (習近平) Belt and Road Initiative. At the Belt and Road Forum for International Cooperation in Beijing earlier this year, Xi touted the initiative as a new form of globalisation in which collaboration would range from infrastructure and business to security issues and education.
The Belt and Road Initiative is designed to revive the ancient trading routes stretching from Asia to Europe and Africa. Xi portrayed his country as the "guardian of globalisation" in contrast to the rise of nationalism in Europe and the United States.
Already, China has established four university campuses in other countries – three along the old maritime Silk Road in Laos, Malaysia and Thailand – and 98 joint educational programmes abroad, plus a campus in Japan.
"Exporting education is a way to promote China's soft power," said Zhang Baohui, a professor of international affairs at Lingnan University in Hong Kong. "[The 'Belt and Road Initiative'] is not just an economic initiative. It reflects China's quest for broader influence in the world.
"Over time China will have a bigger outward push by its universities in countries affected by [the Belt and Road]," Zhang said.
Nazira is one of many students benefitting from China's outreach. "I expected to have no friends and be all alone, but everything changed when I got here," she said. She now befriends students of other races, sweats off stress in a brand new on-campus gym, and spends her spare time at student clubs, learning Korean or practising the ukulele.
There are some inconveniences though. The campus has only two halal restaurants and whenever she sees women in her class – mostly non-Muslims – shaking hands with men, she finds herself experiencing culture shock. Yet still, "Xiamen University is exactly how I imagined college life would be," she said.
China's Ministry of Education has pledged to set up 10 science and research centres in partnering countries by 2022. They will also sponsor 2,500 Chinese students to study abroad each year in the next three years and finance 10,000 foreign students to come to China each year for five years.
However, Beijing's education goals are part of an aggressive investment strategy that has faced blowback in some nations.
In 2013, hundreds of Sri Lankans clashed with police at the opening of a China-financed industrial park near Hambantota for fears of losing their land to developers. The China-Pakistan Economic Corridor – a US$57 billion energy and infrastructure project backed with Chinese money and guarded by Pakistan armed forces – is often derided as "a Chinese colony".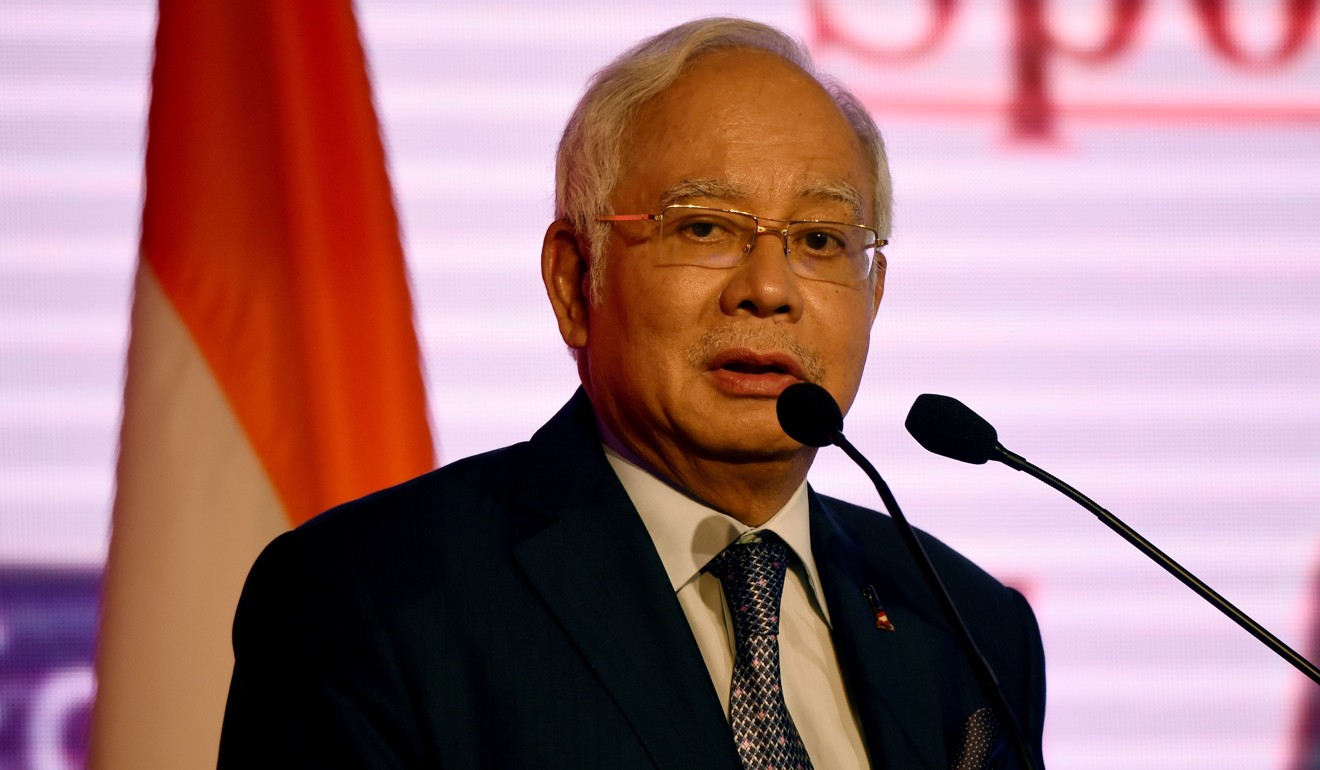 And last year, when Malaysian Prime Minister Najib Razak returned from Beijing with deals worth 144 billion Malaysian ringgit (US$33 billion), scepticism abounded about how much the massive Chinese investment would benefit ordinary Malaysians.
But many believe the expansion of Chinese universities will do more to ease these tensions.
"If the Belt and Road solely depends on China's economic and financial clout, some countries may have concerns. They fear that China may in the end make them economically dependent. China's export of education, however, should not trigger similar concerns," Zhang, of Lingnan University, said.
"The quality of Chinese universities has improved quickly in the last decade. So poorer countries along the Belt and Road should welcome them to establish a presence and train local students. If so, China will prove that the Belt and Road generates win-win outcomes."
The graduates of Chinese universities in foreign countries could also supply a crucial element for the multibillion-dollar initiative, producing a highly skilled local workforce Chinese companies desperately need.
"When a Chinese company visits Europe or the United States, they can easily find a Mandarin-speaking interpreter there. But when they go to Belt and Road countries – say, India – it is so hard to find such a person," said Lin Minwang, a former diplomat to India and an associate professor at Fudan University in Shanghai. "With so many Chinese businesses flocking to Belt and Road countries, local talent is badly needed," he said.
Located 45km south of the capital Kuala Lumpur, Xiamen University Malaysia is solid proof of China's commitment to cultivate local talent.
Since it opened in February last year, the campus the size of 150 football pitches has enrolled more than 1,900 students, mostly Malaysians. The university plans to increase its student body to 5,000 by 2020, and eventually reach its full capacity of 10,000 students.
Backed with generous scholarships, students from Malaysia, Indonesia and elsewhere are now studying side by side with their Chinese counterparts. The university runs 13 undergraduate programmes, with subjects varying from Chinese medicine to new energy science to journalism – all chosen based on the needs of Malaysia, university officials said.
Meanwhile, the university has poured 1.3 billion Malaysian ringgit (US$304 million) into campus construction. Land that once grew palm trees now boasts modern facilities, from student dorms equipped with air conditioners and fridges to a five-storey student activity centre with an Olympic-sized swimming pool.
What started as a way for Malaysia to diversify its higher education options is now a testament to Sino-Malaysian friendship, Wang Ruifang, the president of Xiamen University Malaysia campus, said.
The university convinced China-backed funders to channel millions of dollars to support its research work; a five-year tax break was granted by Malaysia and at the signing ceremony with the China Development Bank in 2013, the attendees included Xi and Najib.
Nazira, the Malay girl who expected to have no friends in the Chinese university, now hopes to get a job offer in China after graduation, gain experience there and "bring good" to Malaysia from her experience.
"I have always had a good perception of the Chinese. They are so hardworking, committed and focused," she said. "My perception improved even more when I came here. Everyone is so friendly. [There is] no racism and I don't feel out of place."
She was referring to are Malaysian Chinese who make up the lion's share of students. Since the pre-college programme is only open to Malaysian students and her college just started, Nazira has yet to befriend any students from China. But having visited the country before, she is sure she will have similar experiences. "The Chinese in China are lovely and kind. Learning with them will be a wonderful opportunity."
This is not the first time Beijing has tried to win friends and influence people through exporting education. In recent years, a government programme has provided foreign universities with generous cash grants to set up Chinese language and cultural courses. Known as the Confucius Institute, it has expanded to 512 university campuses across 130 countries.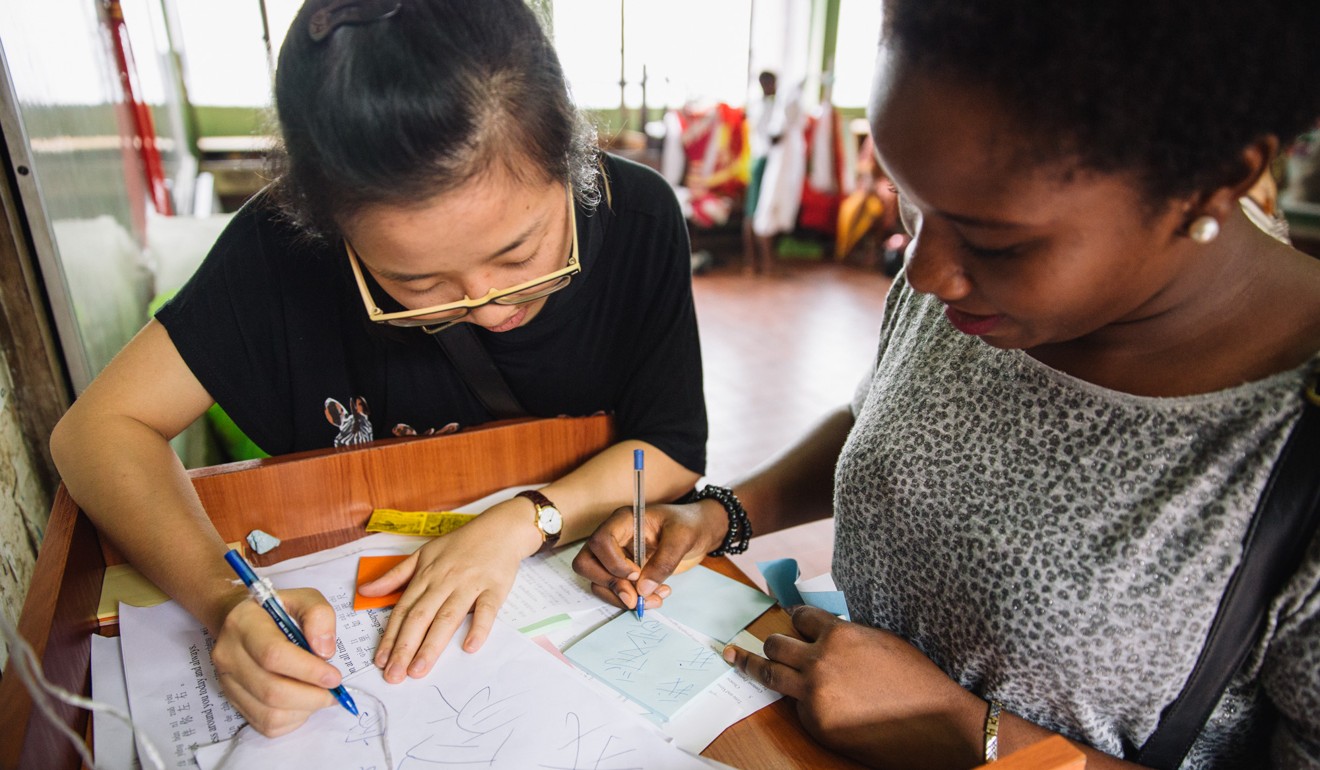 But as the numbers have grown, so too has the concern of Western academics who believe the project presents a serious threat to freedom of thought and speech in education.
In 2013, the Canadian Association of University Teachers called on all universities hosting Confucius Institutes to stop doing so. Several months later, the American Association of University Professors followed suit, saying Confucius Institutes "function as an arm of the Chinese state", and "advance a state agenda in the recruitment and control of academic staff".
Chen Gang, a senior research fellow at the East Asian Institute of National University of Singapore, expects the expansion of Chinese universities will "enhance cultural exchanges and communications among countries along the Belt and Road.
"[But] it may be too early to tell whether the Chinese education sector can really do the job, especially when the frustrations Confucius Institutes have encountered in recent years are taken into account," he added.
So far, Xiamen University Malaysia has mostly avoided controversy. Students there can openly discuss touchy topics such as the South China Sea, the disputed waters claimed as territory by several Asian nations – China and Malaysia included. Their courses are taught in English and about two-thirds of the academic staff come from countries other than China. More importantly, the Chinese university is encouraging Chinese students to learn more about their hosting country.
Zhu Jie, a student from southern China, is taking a Malay language course every week. "I can now count numbers in Malay, but I am not good enough to have a conversation yet," Zhu said, laughing.
The 19-year-old found Malaysian Studies – another mandatory course for Chinese students – more fun. "I learnt a lot from this course. For example, I now know that the sultan of each Malaysian state takes turns to serve the role of Yang di-Pertuan Agong [the monarch of Malaysia]. Previously, I thought the Yang di-Pertuan Agong was heired from ancestors, like in Britain. I found these differences so interesting," Zhu said.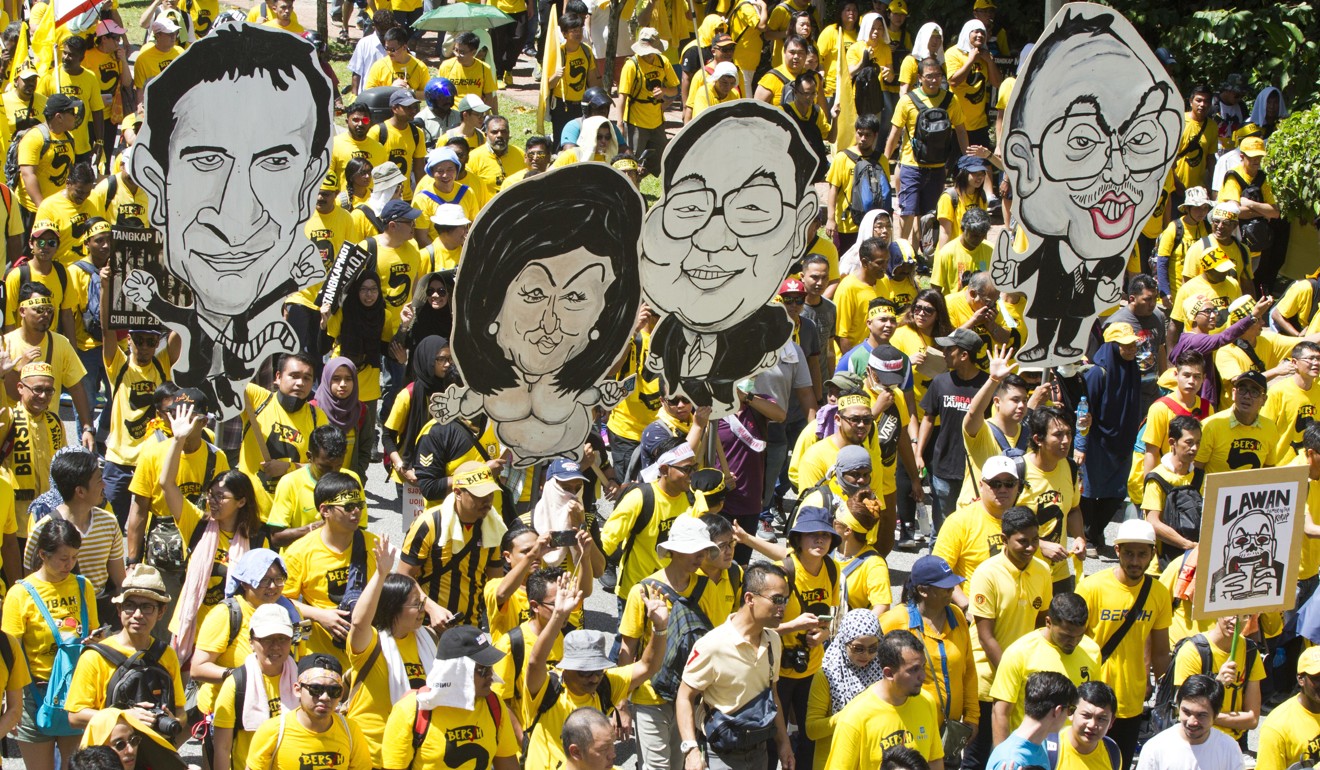 The same interest led Luo Shijie, another Chinese student at the university, into an anti-government demonstration last year. When tens of thousands of Malaysians dressed in bright yellow and flooded the streets of Kuala Lumpur demanding the resignation of leader Najib, Luo went with them, documenting the protesters' every move. It was part of a photojournalism assignment, but for her it was also an opportunity to get a better understanding of the country.
Luo, 19, was concerned about safety and prepared herself with a face mask, towels and salt – something to eat for pain relief if hit by tear gas. It turned out she didn't need them.
"The protest was carried out in an impressively peaceful manner," Luo recalled. "Everyone was so emotional, yet none of them behaved violently. The Malaysian government also allowed the demonstration to take place. For me, this is completely unthinkable," she said. "Before I set off for Malaysia last year, I did my research about the country, such as its climate, races and religions. But now, I'm learning about Malaysia from its people. I love the multicultural values here and I find the lives of Malaysians fascinating."
Other Chinese students have also ventured into local society. Some work together with Malaysian volunteers teaching English to Myanmar refugees in Kuala Lumpur, while others clean beaches near the university campus as part of their community service.
While community outreach and learning the Malay language are mandatory for foreign students in Malaysia, Chinese professors say they welcome these activities.
"We don't want to become another Confucius Institute carrying a strong China label," Wang Changsong, an assistant professor who oversees the journalism programme at the university, said. "We want to position ourselves to be truly international, meaning we wouldn't force anyone to accept our perspectives; instead, we value the collision of different ideas."
It is unclear how widely such principles have been carried out among Chinese educators working overseas. But Chinese universities have at least made attempts to promote mutual understanding.
Yunnan University of Finance and Economics, which has joined hands with Thailand's Rangsit University to set up a business school in Bangkok, has helped build a library offering Chinese-language literature in the Thai capital. And in Vientiane, the Laos branch of Soochow University has served as a base for Chinese scholars wishing to gain hands-on experience with their Southeast Asian neighbour.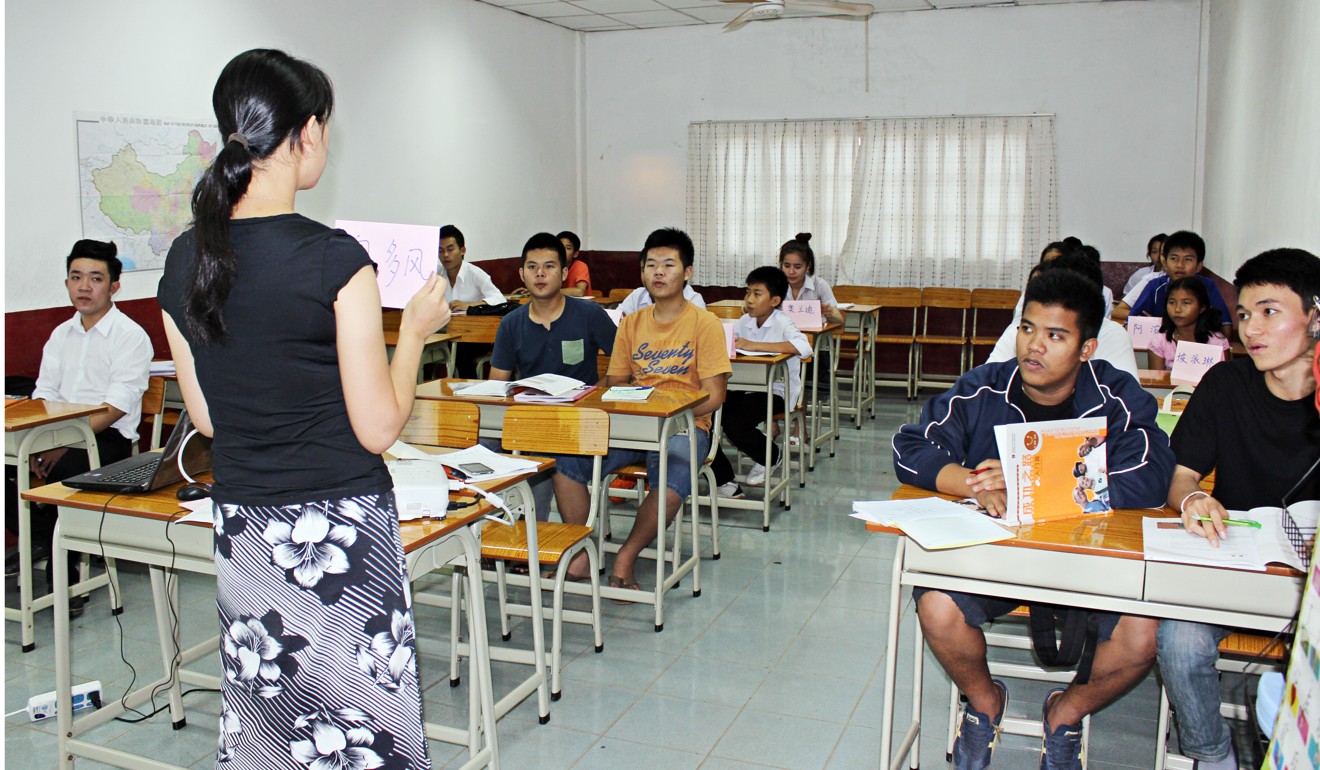 Laotian residents get a chance to learn Chinese, too, and many have benefited from China's rising presence in the country. For example, Duangtavane Sathathone, a 24-year-old from a farming village in southern Laos, completed his college education with the help of full-tuition scholarships provided by a Chinese company. After graduating from Soochow University last year, Sathathone, who majored in international business, quickly landed a job at a Chinese bank's Laos branch.
"It is so hard for young people in Laos to find jobs. But if you can speak Mandarin, you are always in demand," said Sathathone. "The salary for a Mandarin-speaking college graduate starts from US$700 per month, while others get a salary of US$210 in the best case. More often than not, they don't get a job at all."
Such pocketbook issues have fuelled interest in Chinese education. Somchane Laolo, who works at Soochow University's Laos branch, said communities are divided on whether the country should welcome Chinese money, with concerns about pollution and land grabbing. But "when it comes to a Chinese university in Laos, everyone welcomes the idea," Somchane said.
"That's because we had so many high school graduates in Laos each year, but there are only four universities. The expansion of Chinese universities will help us close the gap in higher education."
For now, Soochow University Laos branch enrols only two dozen students each year who will learn Chinese in a rented building before heading to Suzhou, China – the home city of Soochow University – for another three years of study. But when the construction of its campus in Vientiane is completed next year, university officials say they will enrol more students and teach them locally.
"We also plan to use the campus as a launchpad and attract students from other Asian countries such as Vietnam and Thailand," said Huang Xing, the president of Soochow University Laos branch.
But establishing foreign institutions of learning is an expensive business. The construction of the Vientiane campus, for example, has been delayed for years due to funding shortages. "A lack of financial resources is our biggest challenge," Huang said.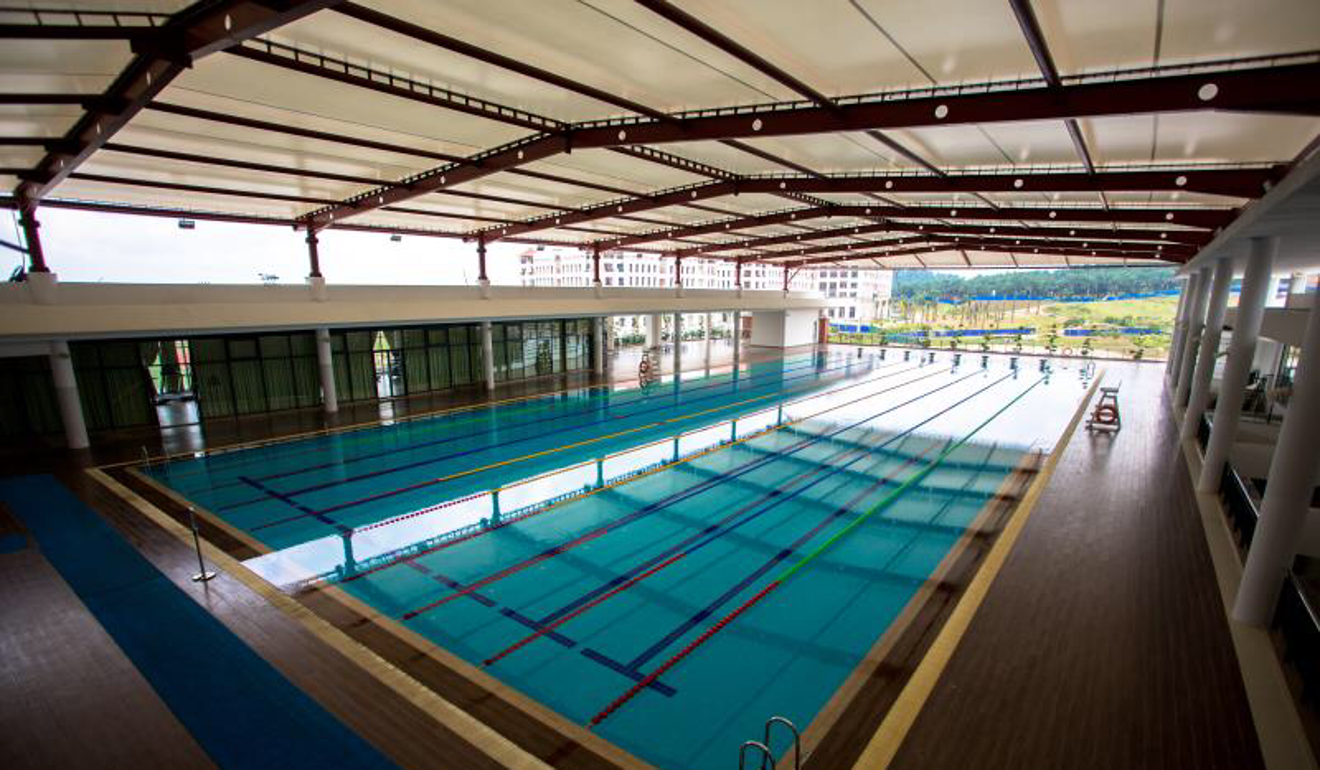 Even when funding is adequate, universities also have to outpace rivals. In Malaysia, where British and Australian universities have had an established presence for years, Xiamen University is facing fierce competition.
To lure in more high-quality students, it granted more than US$1 million in scholarships in 2016 – mostly targeting Malaysian students. The university also runs a special grant for Bumiputeras – a term used to describe indigenous Malaysians – and Indians, and recently expanded the scheme to cover students with high scores from Indonesia.
"It's a giveback from history," Xiamen University president Zhu Chongshi said in Chinese newspaper People's Daily. Xiamen University was founded in 1921 by Tan Kah Kee, a Chinese business tycoon who made his fortune in Southeast Asia.
For Nazira, the Malay girl studying science in the pre-college programme, getting a scholarship was as simple as filling out a form. After counting how many A's Nazira received from her secondary school graduation examinations – four in 11 courses – the university waived 15 per cent of her tuition fees without even an interview. Then she got another 20 per cent off thanks to her Bumiputera background.
But generous scholarships are not the only thing the university provides to impress local students. It spent
US$56 million for a scientific expedition ship that sailed from China to Malaysia, providing hands-on ocean research for local scholars and students.
"I dream about coming here to pursue my degree in marine biotech," Nazira said. "The ship will depart in July and become our research lab. I always wanted to work in a lab." ■