A little known government committee working behind the scenes to evaluate the future of the century-old, spartan bungalow where Singapore's late founding leader Lee Kuan Yew lived for seven decades has been thrust into the spotlight amid a bitter public squabble among his three children that erupted this week.
Two of the political patriarch's grandsons meanwhile used Facebook to weigh in on the saga a day after it broke into public view in dramatic fashion.
The 59-year-old Lee Hsien Yang, Lee Kuan Yew's youngest child, on Wednesday shocked the country after revealing plans to go into self-exile, saying that he and his sister had faced harassment from their elder brother Lee Hsien Loong, the current prime minister, over the fate of the house.
The two younger siblings had said the premier was bent on preserving the house as a way to "milk Lee Kuan Yew's legacy", contrary to their father's wishes for his house to be demolished after his death.
And a day after making these claims – through an early morning news release – Lee Hsien Yang said some of his friends had suffered "serious repercussions" because of the acrimony among the siblings over the house.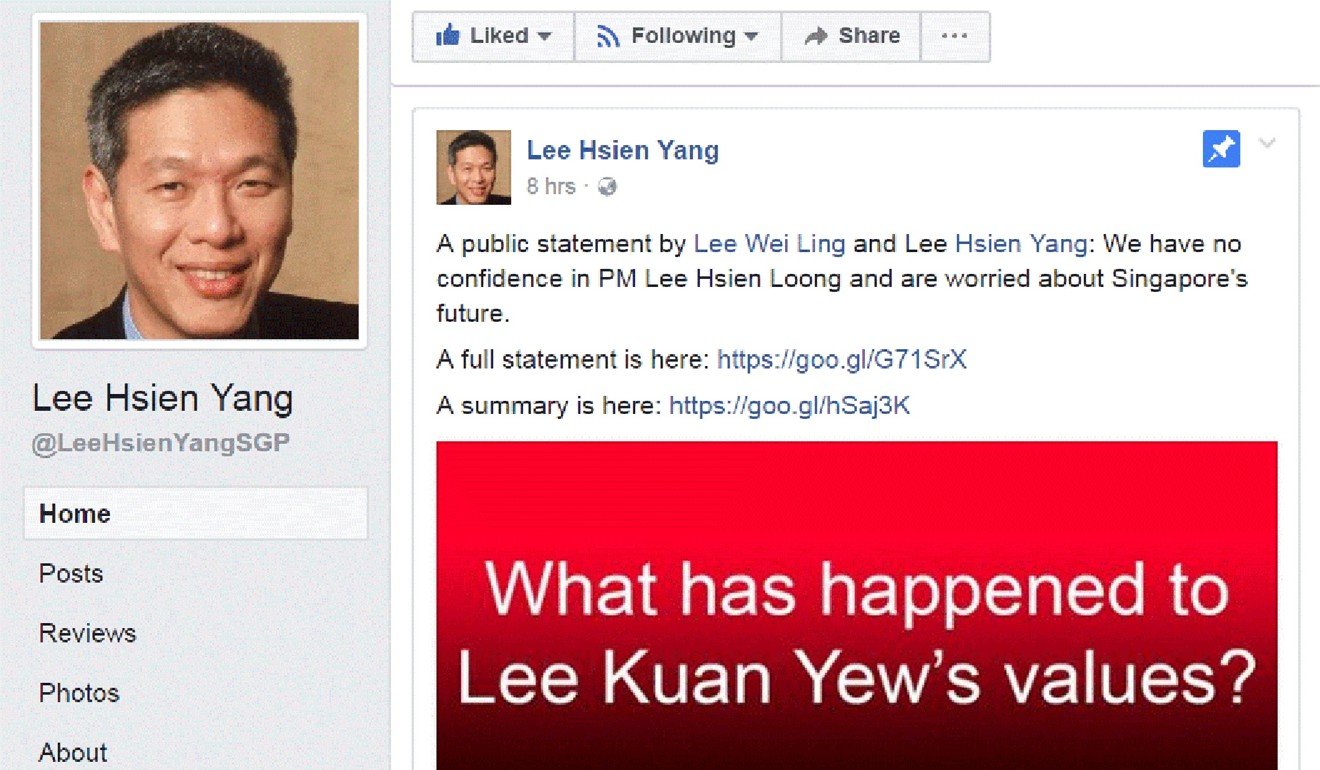 "They [his friends] don't want to be identified and they don't want the issue to be raised. But there have been…a number of incidents which have caused hurt and pain to people," the veteran corporate leader and former military general told Yahoo! Singapore.
Premier Lee has previously said he had recused himself from government decisions on the fate of the house, but Lee Hsien Yang said the leader's actions contradicted this position.
The government on Wednesday night for the first time revealed the existence of a ministerial committee set up to evaluate the future of the house. It said the committee was "looking into various aspects, including the historical and heritage significance of the house, as well as to consider Mr Lee Kuan Yew's thinking and wishes in relation to the house". The premier had made representations to the committee in his personal capacity as one of Lee Kuan Yew's children.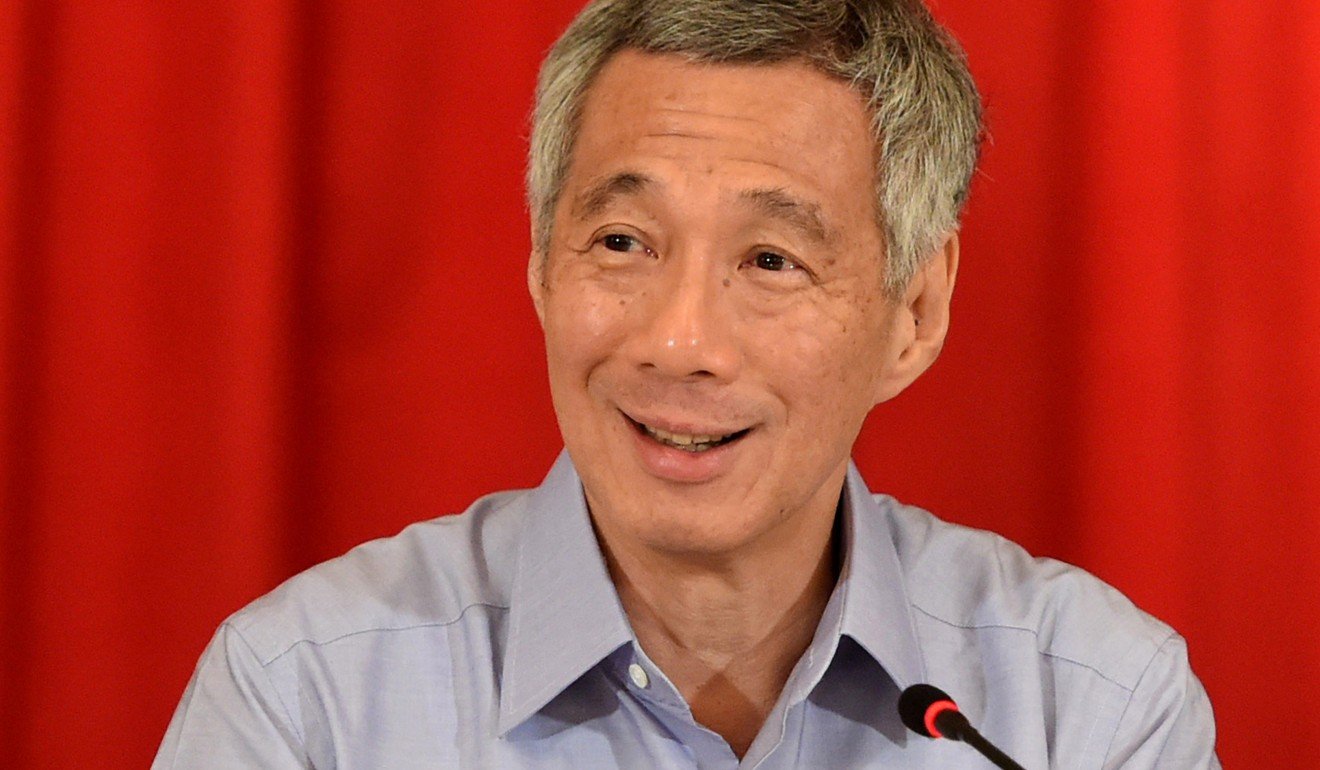 "Recuse generally seems to mean that you should exclude yourself, you should not participate. And he seems to think that he is free to make representations to this committee, regardless of his commitment to recuse himself," Lee Hsien Yang told Yahoo! Singapore.
He added: "He [Premier Lee] goes to the cabinet committee and says 'Oh, my father wasn't quite so unwavering in his wish. You know, he would have accepted that the government has a right to do what it does'. What is all this sophistry? What, are you quibbling and trying to play with words, to try and say that it might be all right?"
The house at 38 Oxley Road – on the fringes of the popular Orchard Road shopping district – was built at the turn of the 20th century by a Jewish merchant, the elder Lee wrote in his memoirs.
Lee moved into the house with his mother soon after the second world war.
After returning from law studies in Britain in 1950, he married his college sweetheart Kwa Geok Choo and moved into the house with her. The basement of the house was the site of early meetings of the pioneer leaders of the People's Action Party co-founded by Lee and which has ruled Singapore uninterrupted since 1959.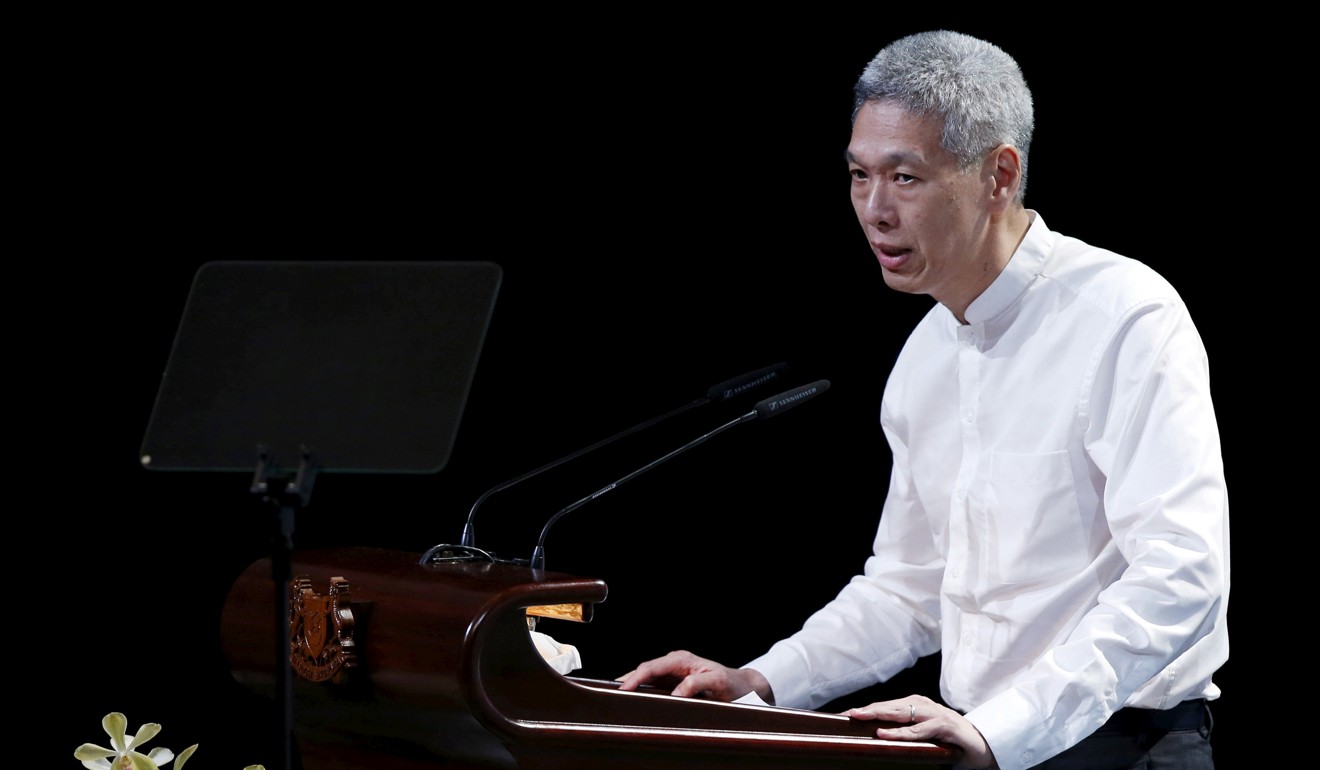 Its historical significance gave rise to hopes among some Singaporeans that it would be preserved as a national monument, but after Lee's wish for its demolition was revealed following his death, a survey showed a majority of Singaporeans backed that position.
An online poll of 1,000 people conducted by YouGov in December 2015 – nine months after Lee's death – showed 77 per cent of respondents backed the demolition of the house.
In the 2011 book Hard Truths to keep Singapore Going , Lee said he did not want strangers to "trudge through" his family home. He also said the cost of preserving the century-old house would be a burden to the government. "I don't think my daughter, or my wife or I who lived in it, or my sons who grew up in it will bemoan its loss," Lee said.
Lee Hsien Yang, who has stressed that he is only trying to fulfil his father's wishes, on Wednesday said the dispute over the house had made him, his sister and wife Lee Suet Fern "feel hugely uncomfortable and closely monitored in our own country. The younger siblings' statement had said they feared "the use of the organs of state against us and Hsien Yang's wife, Suet Fern". Lee Hsien Yang and Lee Suet Fern have so far not indicated where they plan to move to.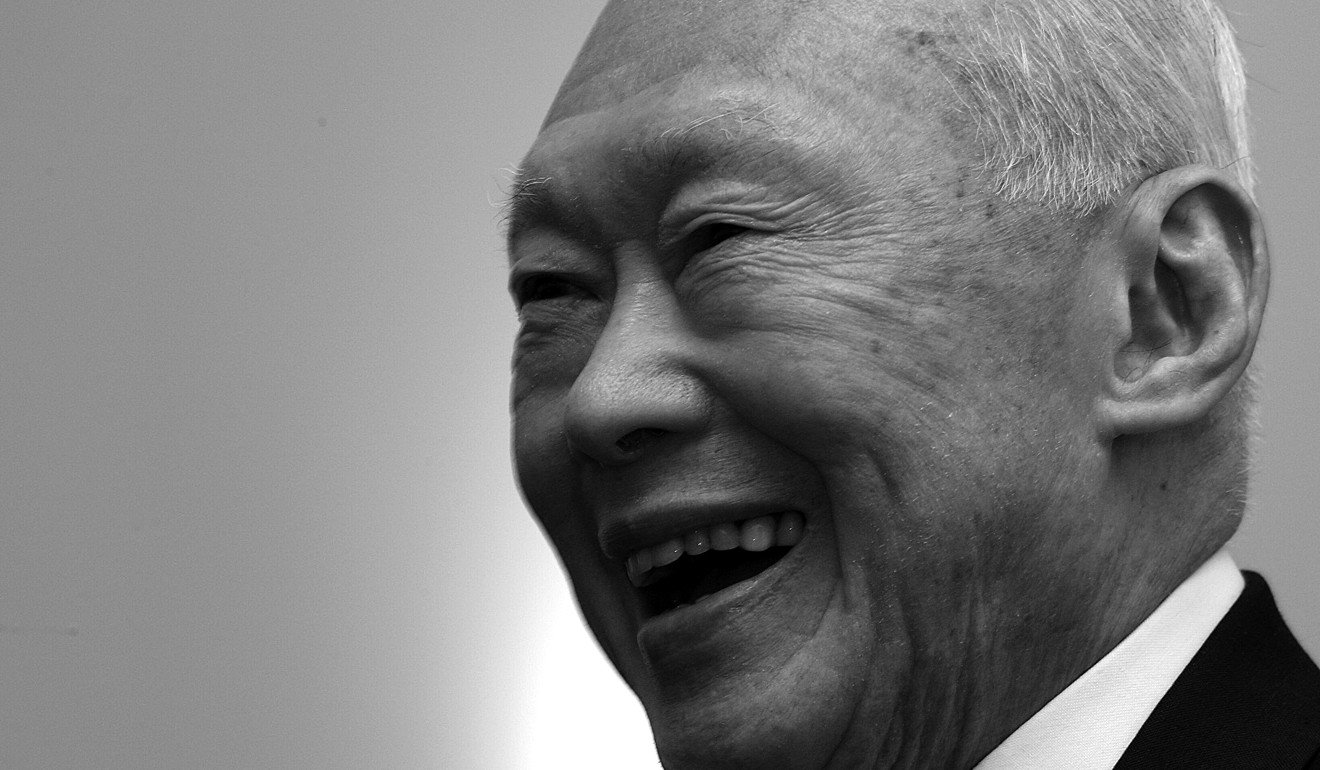 THE GRANDSONS AT ODDS
Social media, where the siblings' statement was first published in the wee hours of Wednesday, remained closely watched a day later. On Thursday afternoon, Premier Lee's son Li Hongyi set tongues wagging after he posted on Facebook: "For what it's worth, I really have no interest in politics". Premier Lee, in rebutting the accusations against him by his siblings a day earlier said their assertion that he harboured political ambitions for the young Li was "absurd".
Li Hsien Yang's son, Li Shengwu, meanwhile was resharing Facebook posts by his father and Lee Wei Ling. The latest post by Lee Hsien Yang contrasted what it claimed were the premier's public comments with allegedly contradictory comments he made to the ministerial committee. Li did not indicate how he obtained details of the ministerial committee's consultations. The two grandsons caught the public eye with their rousing words at Lee Kuan Yew's funeral in 2015. Li Hongyi studied computer science at the Massachusetts Institute of Technology, and works at the government's info-communications development authority. The Oxford-educated Li Shengwu, once ranked the world's top debater, is an economics researcher at Harvard University.