As fierce fighting in Marawi City between government troops and Islamist militants enters its fourth week, President Rodrigo Duterte mysteriously dropped out of public view for a few days, adding fuel to the speculation long swirling in the Philippines about the possibility of nationwide martial law.
Duterte failed to show up to Monday's Independence Day celebrations and the traditional vin d'honneur at the Malacañang Palace was abruptly cancelled. Presidential spokesman Ernesto Abella said he was "not feeling well" but was "in excellent health". On Wednesday, with the president still a no-show, Abella told reporters, "There is nothing to worry about in terms of sickness, major sickness." Duterte just needed time "to rejuvenate" from a "brutal" 23 days of war.
Duterte finally resurfaced on Saturday after five days, and joked he had a "circumcision".
He has in the past admitted to having Buerger's disease, or narrowing of the arteries due to excessive drinking, a spine injury, acid reflux and daily migraine. So fears about the health of the 72-year-old president will not go away in a hurry, neither will concern about the health of the country's democracy, which Duterte has long been suspected of subverting for an eventual autocratic takeover.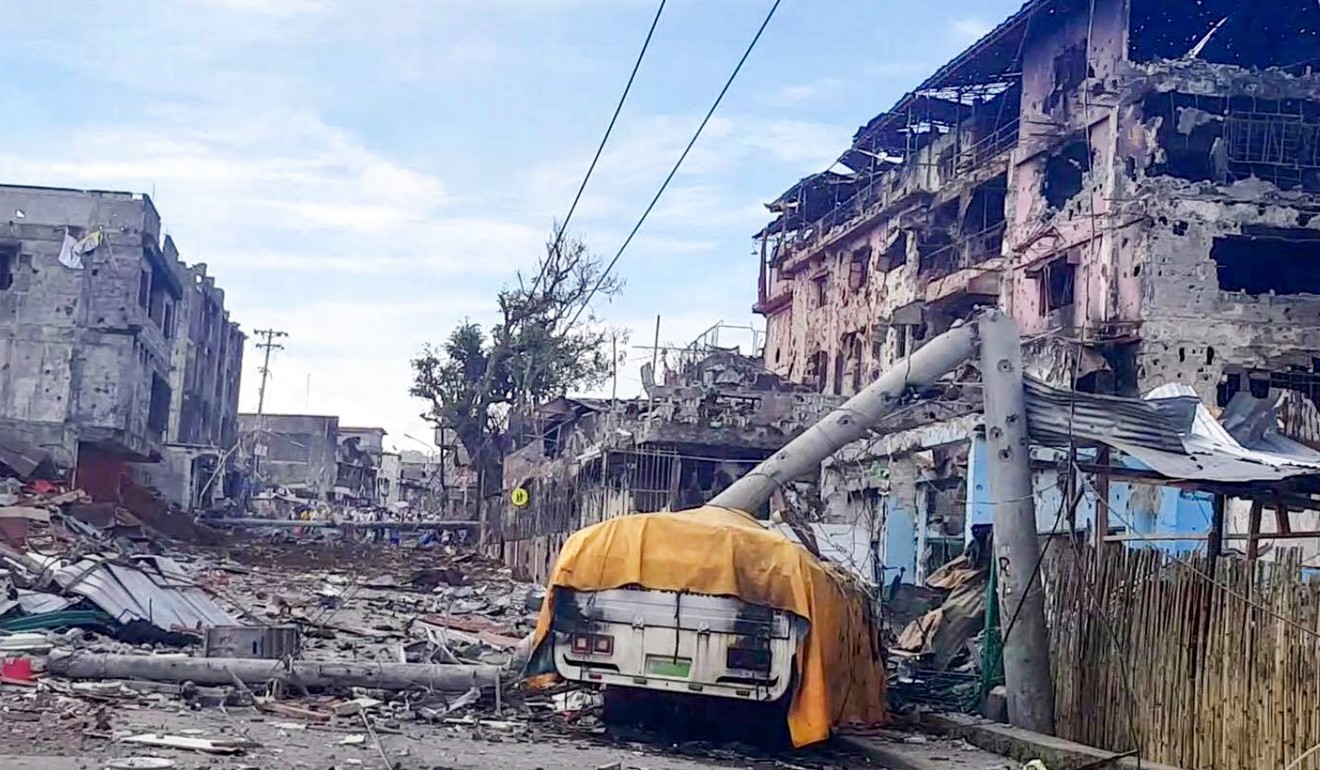 The speed with which the Supreme Court is moving on the vice-presidential electoral protest of Ferdinand "Bongbong" Marcos, Jr, for example, has alarmed many. Without naming Duterte, Vice-President Leni Robredo – whom Bongbong accuses of cheating in the election and who belongs to a rival party –­ ­sounded the alarm on Monday at the "Defend Democracy Summit". She warned: "We are already seeing our institutions being eroded. They are already weakening. We must move swiftly...to ensure they are strong enough for our children and our children's children."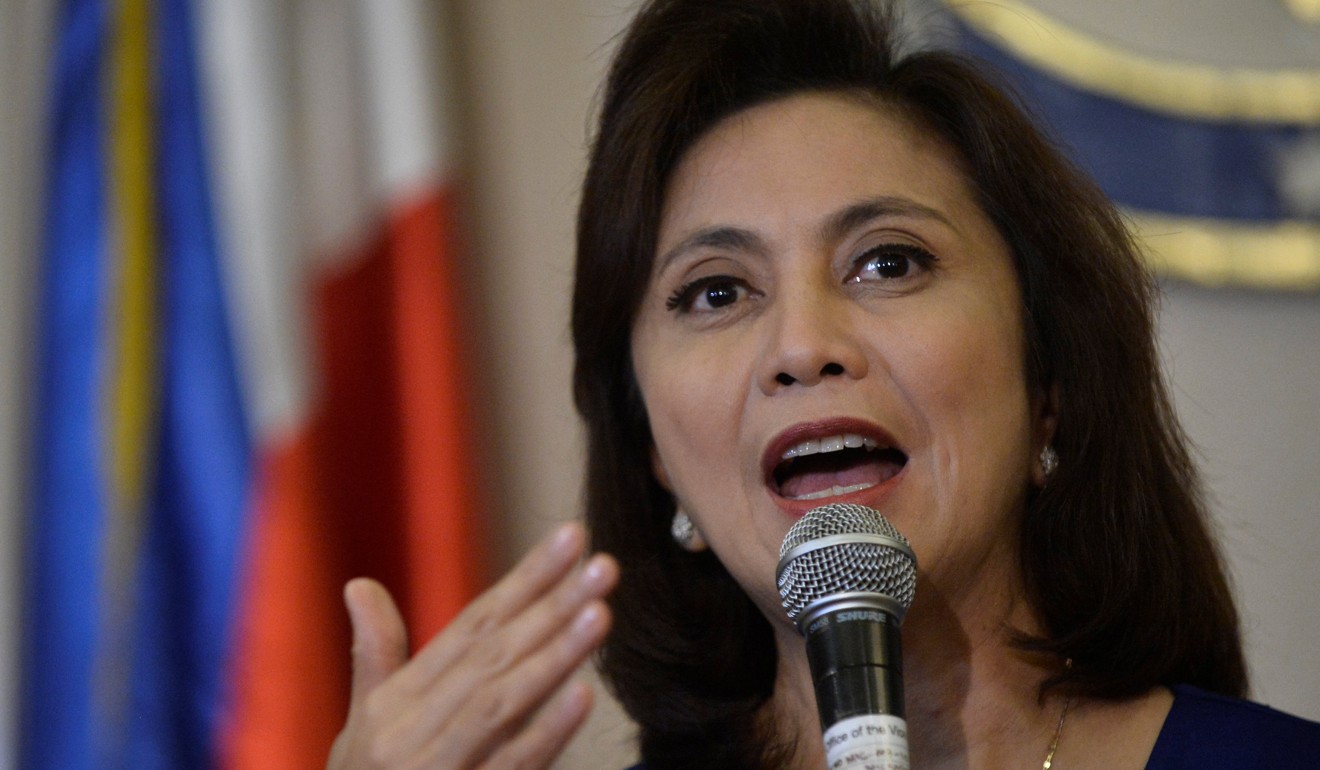 Robredo is the constitutional successor to Duterte but he has treated her like a political pariah. During his state visit to China last October, Duterte said Bongbong could be the next vice-president – if he wins the electoral lawsuit. On Friday, the Supreme Court granted Bongbong's request to appoint a three-man body to accept evidence and testimonies from witnesses. No election dispute for the top two posts of the land has ever moved this fast.
To add fuel to the fire, Duterte said this month that he would happily hand over the presidency to Bongbong or his defeated running mate, Alan Peter Cayetano. Duterte is unable to do that under the 1987 constitution and plans to scrap the charter. A team appointed by him has been drafting a new one that would put in place a parliamentary-federal system, effectively abolishing Robredo's post and likely removing all the present safeguards on the president's martial law powers.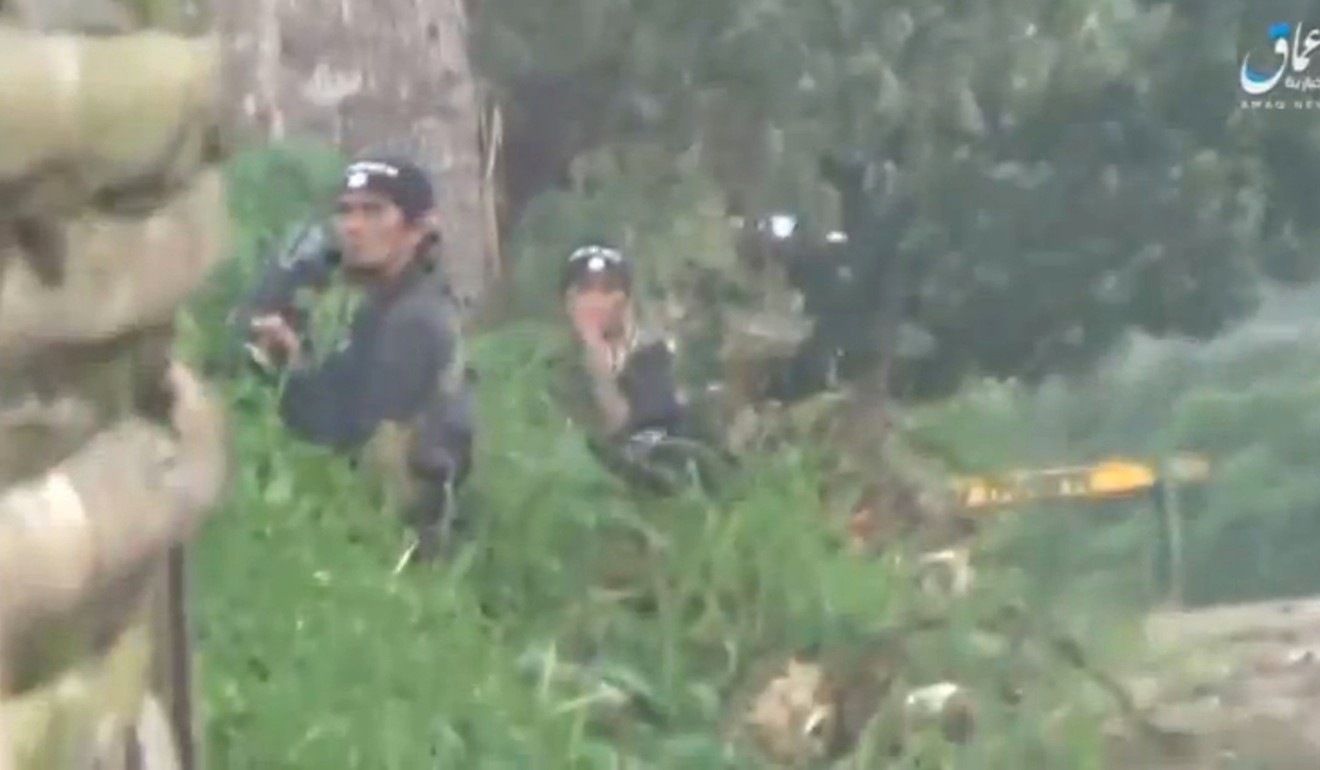 The present constitution limits such powers. The Supreme Court began a review last week into whether Duterte was justified in imposing martial law in all of Mindanao after Marawi City descended into chaos due to a failed operation by security forces to capture Isnilon Hapilon, leader of the Islamist militant group, Abu Sayyaf. Marawi is the second most populous Muslim city in the Philippines, yet it would be easy now to mistake Marawi for a town in war-torn Syria. Over 200 people have been killed in the clashes there so far.
Cynics suggest Duterte's raising of the Islamic State (IS) bogeyman is merely a pretext for taking a tighter grip on power. Their fear is not that the country is about to be overrun by black-flag-waving IS militants, but that Duterte is taking the country back to the past – harking back to a style of rule last employed by former president Ferdinand Marcos, from whose playbook Duterte has increasingly appeared to be borrowing.
The president's chief government lawyer, Solicitor General Jose Calida, said as some magistrates expressed fears of human rights abuses: "[Duterte's] order of martial law is markedly different from that issued by President Marcos."
SHADES OF MARCOS
For those with long memories, a threat of nationwide martial law should not be surprising. In last year's presidential campaign Duterte had said: "I have no interest in running for president...I will only agree if people allow me to declare martial law." He also promised a revolutionary government because "I have to stop criminality, corruption, and I have to fix government." Things would "be bloody" only for the criminals and corrupt, he had assured.
But to those with even longer memories, parallels between today's situation and that of Marcos' reign are likely to prove discomforting.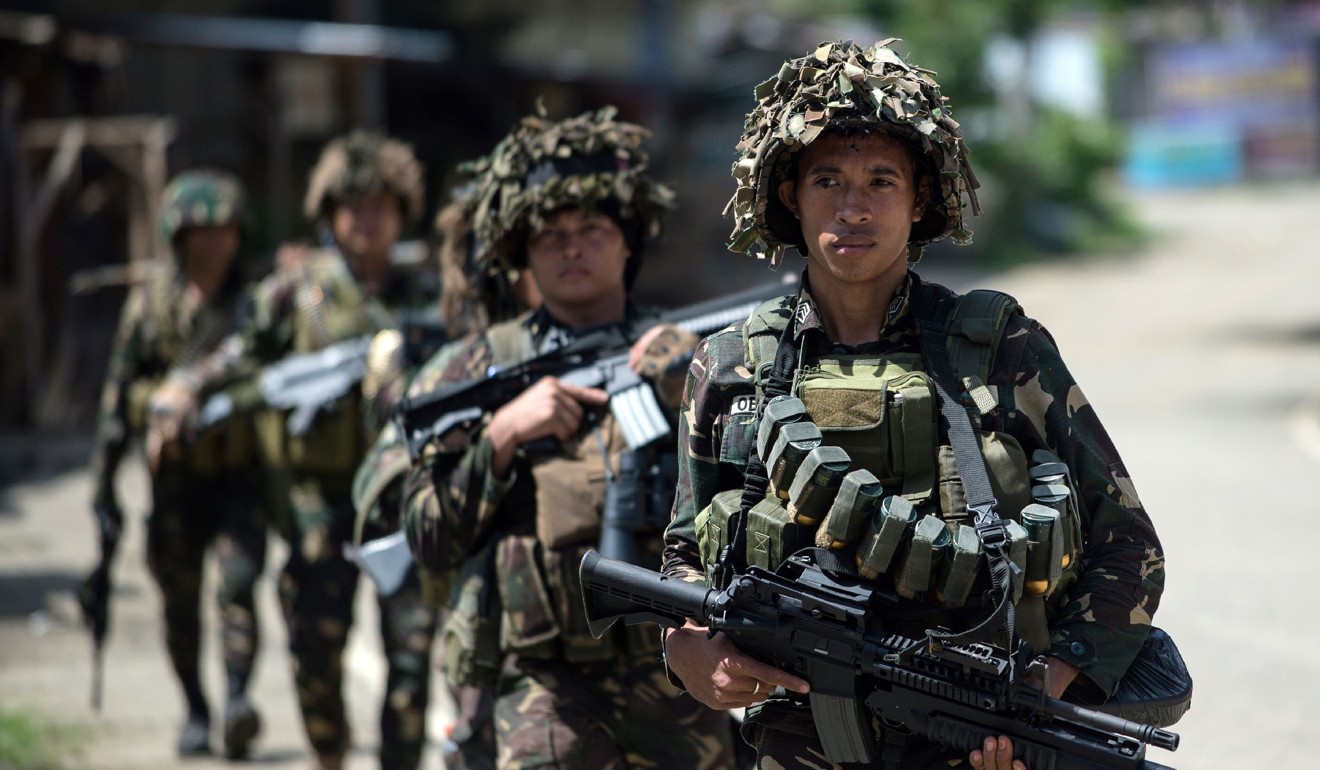 The southern island of Mindanao, home to about 21 million mainly Christian people, is the site of two long simmering conflicts featuring both Muslim rebels (thought to number about 13,000) and communist dissidents (thought to number several hundred) who have been locked in on-off fighting with state forces for decades. It was to stamp out both groups that Marcos first declared martial law in 1972.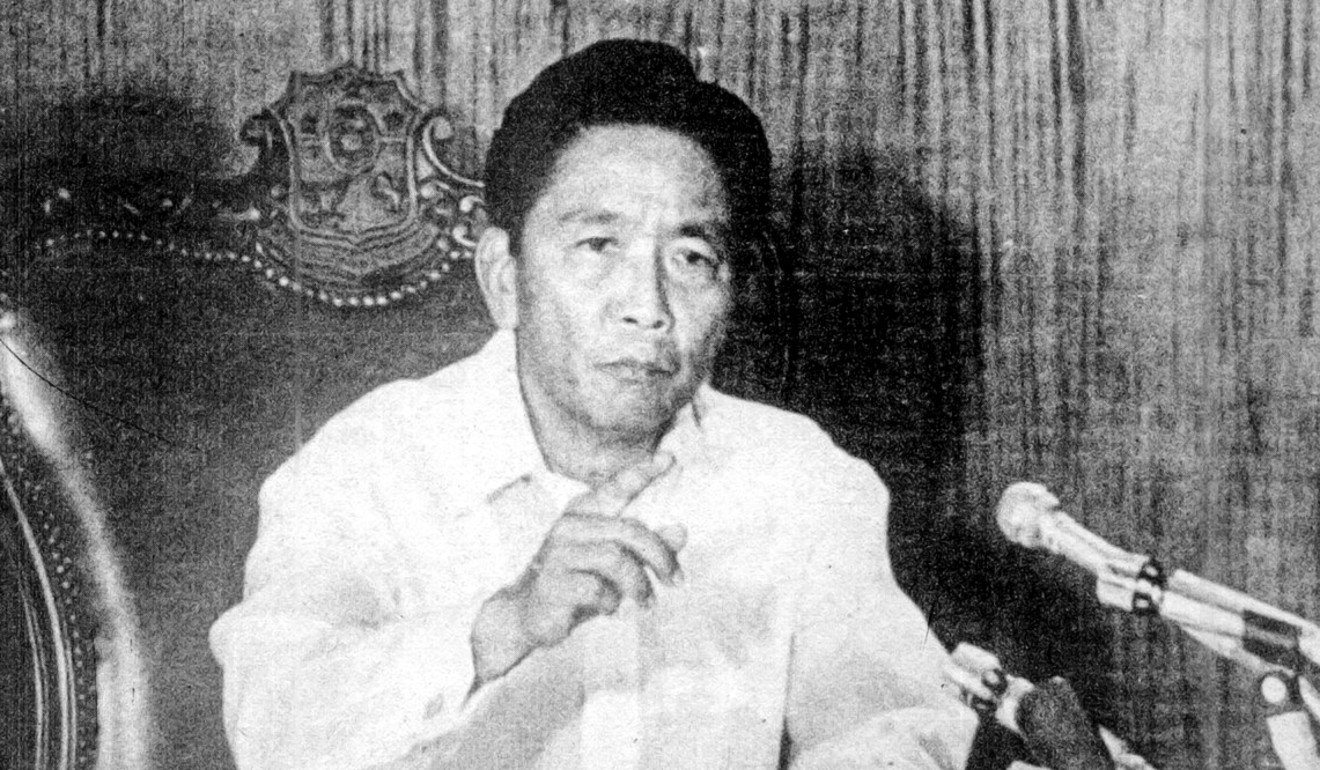 In the following four years, the war with Muslim rebels resulted in an estimated 50,000 casualties. These came on top of the wider toll from Marcos' dictatorship, estimated to have resulted in more than 3,200 people being murdered, over 35,000 tortured and more than 70,000 being illegally detained. The regime also left a colossal debt of US$26 billion (the Marcoses were accused of stashing away US$10 billion) while over half the citizenry slid into extreme poverty.
So perhaps it's understandable that when Duterte warned, "those of you [who] have experienced martial law ... it will not be any different from what President Marcos did. I'll be harsh", it shocked the victims of Marcos' 14-year dictatorship.
It did not help that Duterte also signalled his intent to resurrect one of the most notorious features of Marcos' tyranny: the Arrest, Search and Seizure Orders (Assos). Duterte, a prosecutor under Marcos, insisted the post-Marcos 1986 constitution empowered him to issue Assos. "As to Assos, I don't know if they are illegal or not, but it is the practice. Martial law includes arrest without warrant, search without warrant," said Duterte, who described martial law under Marcos as "very good" and the late strongman as "the best" and "brightest" Philippine president ever.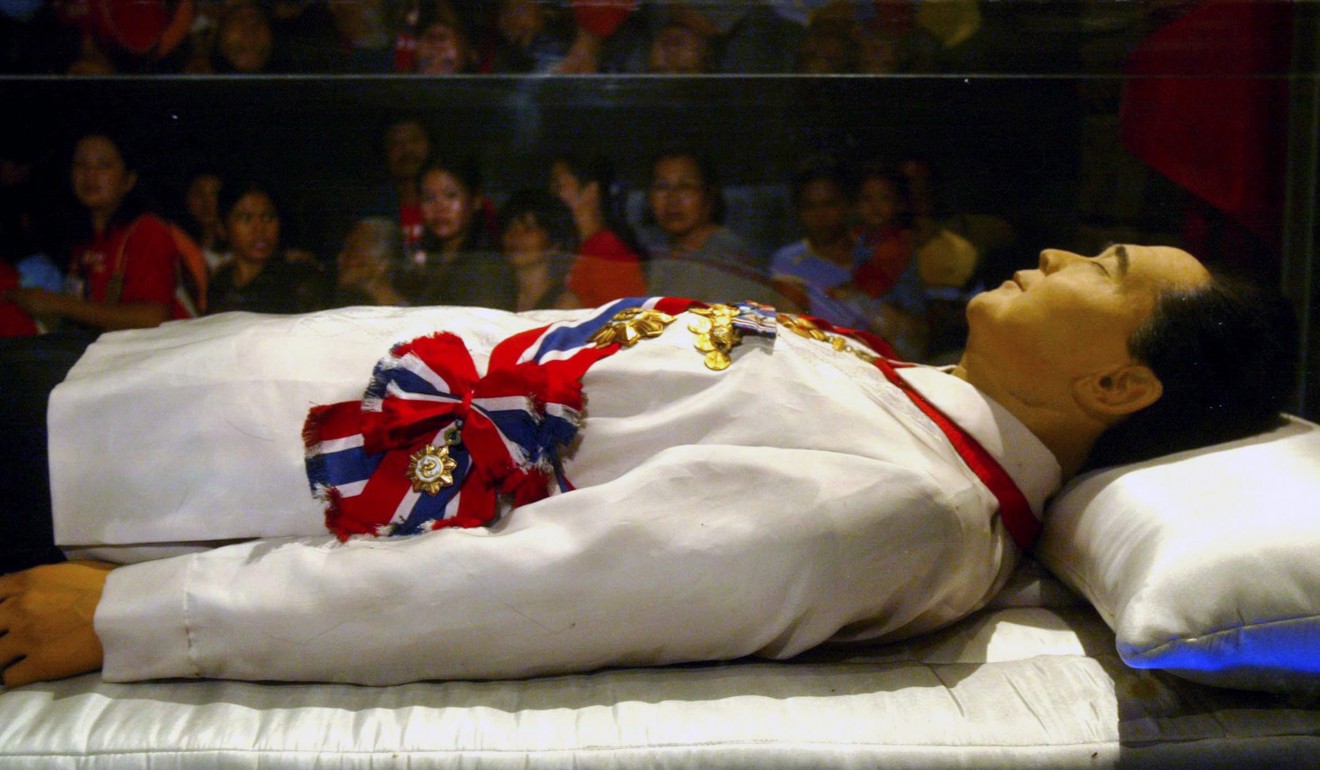 THE MARCOS PLAYBOOK
In August 1971, a year before imposing military rule, Marcos suspended the writ of habeas corpus after the bombing of an opposition rally in Manila that killed nine people. His critics slammed the wholesale arrests he conducted as a trial run for martial law.
Last September, Duterte issued a "proclamation of a state of national emergency" following a bombing in his hometown of Davao City that killed 14. When the Marawi incident flared up eight months later, he imposed martial law in Mindanao and hinted at extending it nationwide "if I think that [IS] has already taken a foothold in Luzon and terrorism is not really far behind".
That statement alarmed Jose Maria Sison, founding chairman of the Communist Party of the Philippines, which has been holding off-and-on peace talks with Duterte. Sison, who was tortured by Marcos, voiced suspicions that martial law in Mindanao was "a trial balloon" for imposing it countrywide – though government peace negotiator Silvestre Bello chided Sison for what he called a "false reading".
Marcos had secretly planned the final details of his authoritarian rule with 10 generals and two civilians, collectively known as the "Rolex 12" because of the Rolex watches he gave them. They formed a junta together, with Marcos as their leader. Duterte referred to this arrangement when he "joked" last month that he was close to completing "our junta". He elaborated that, without launching a military coup, this junta could simply take over, cryptically adding, "Me, I'm tired."
That was, presumably, a reference to the increasing speculation surrounding Duterte's health – even before he went off the radar.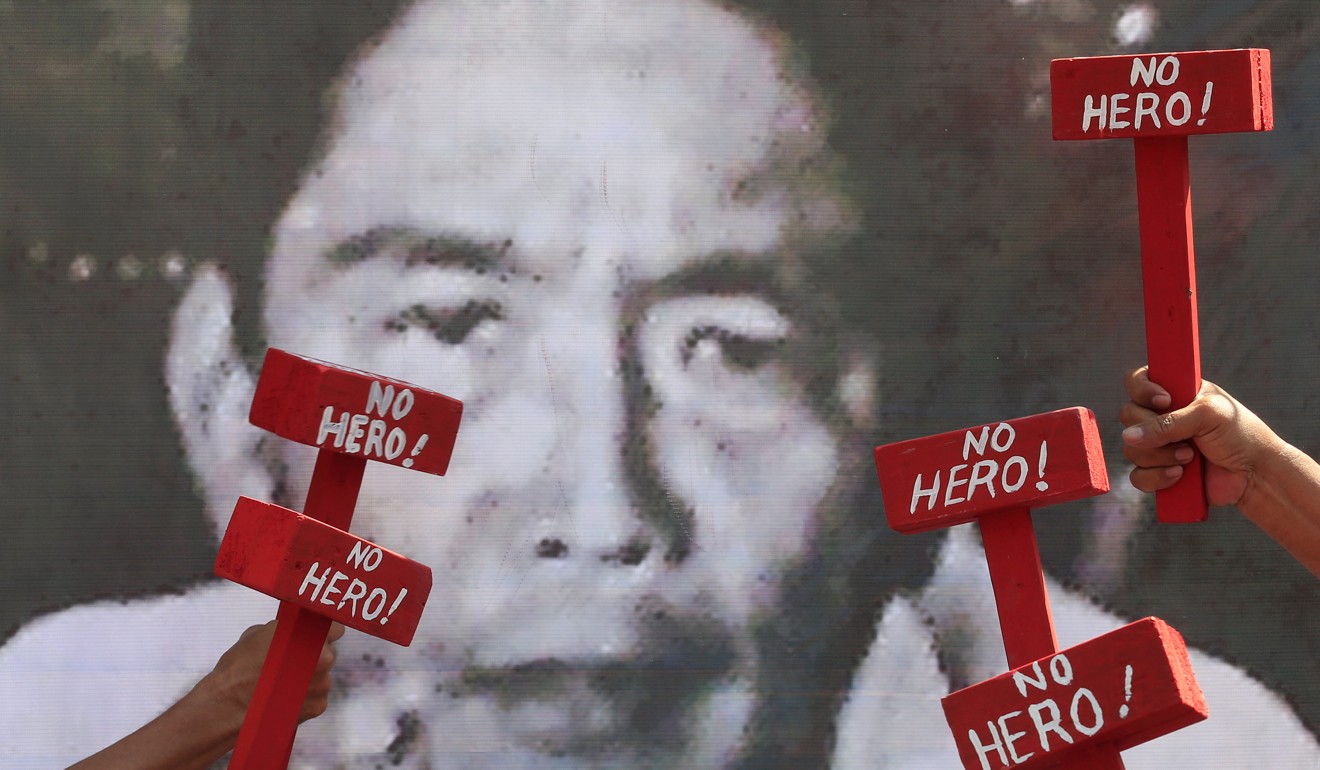 As part of what Duterte calls "our junta", he has appointed three ex-military chiefs – Hermogenes Esperon as national security adviser, Roy Cimatu as acting environment secretary and Ricardo Visaya as national irrigation administrator. He has placed eight other retired officers in key posts: ex-army general Delfin Lorenzana as defence secretary; ex-marine colonel Nicanor Faeldon as customs commissioner; ex-general Danilo Lim as Metro Manila Development chair; ex-army major Jason Aquino as National Food Authority head; ex-general Reynaldo Berroya as Light Rail Transit chief; ex-general Rodolfo Garcia as Metro Rail Transit head; retired admiral Reuben Lista as Philippine National Oil Company president; and ex-general Cesar Yano as defence undersecretary.
Duterte plans to revive the Philippine Constabulary, a branch of the military with units notorious for torture. After Marcos' fall from power, the constabulary was detached from the military, separated into the civilian Philippine National Police, and put under the Department of Interior and Local Governments (DILG). Duterte's plan to appoint General Año, upon his retirement as military chief, as the DILG Secretary, effectively places the police under military discipline.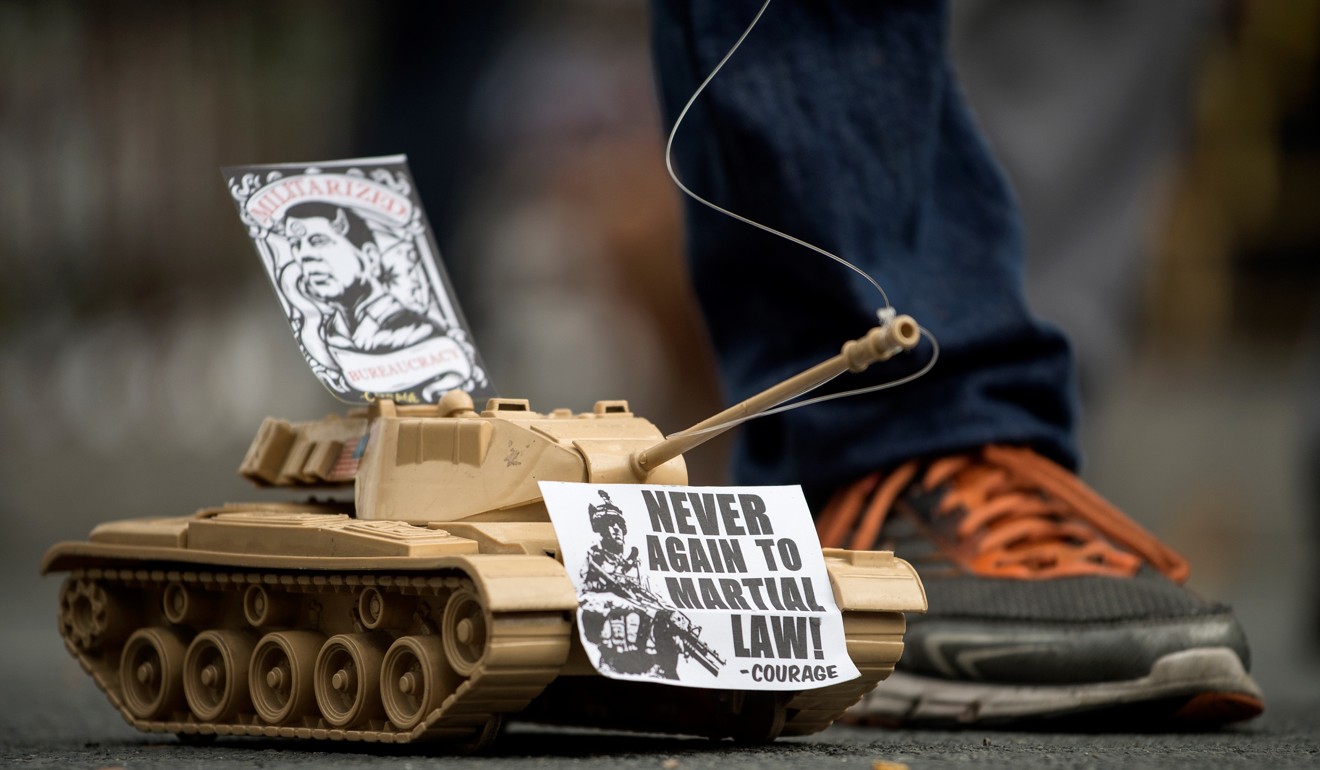 Meanwhile, the acting DILG Secretary is Catalino Cuy, a former constabulary officer who became Davao City police chief when Duterte was its mayor. In 2012, the Ombudsman docked Cuy a month's pay for not preventing "death squads" – vigilante groups operating with the tacit approval of officials, but the Court of Appeals struck it down. The DILG has quietly launched the "Masa Masid" (Observe the Masses) programme to fight crime, corruption and drugs at the village level. Two village chiefs said the programme encouraged them to pass information to the police regarding the political leanings of residents, especially those critical of Duterte. This is reminiscent of Marcos' vast, secret spy network under General Fabian Ver. Duterte is not the first post-Marcos president to militarise civilian positions. President Fidel Ramos, a former military chief and part of Marcos' Rolex 12, also drew on his ex-colleagues in the military. However, Ramos never threatened to declare martial law – not even when 200 Islamist Abu Sayyaf members attacked the town of Ipil in Zamboanga Sibugay in 1995, burned down the town centre, killed 11 civilians and looted eight commercial banks of nearly a billion pesos. In contrast, Duterte has talked about martial law in 25 speeches and interviews, according to journalist Carolyn Arguillas.
CONSTITUTIONAL AUTHORITARIANISM
Meanwhile, under Duterte's Secretary of the Cabinet, Leoncio Evasco Jr, a mass movement called Kilusang Pagbabago (Movement for Change) is under way. Its ostensible goal is to enable citizens to participate in governance. However, documents seen by This Week in Asia suggest it is a vehicle to push for a new constitution – the plan being to submit a draft constitution to Congress for approval and then to the public for ratification.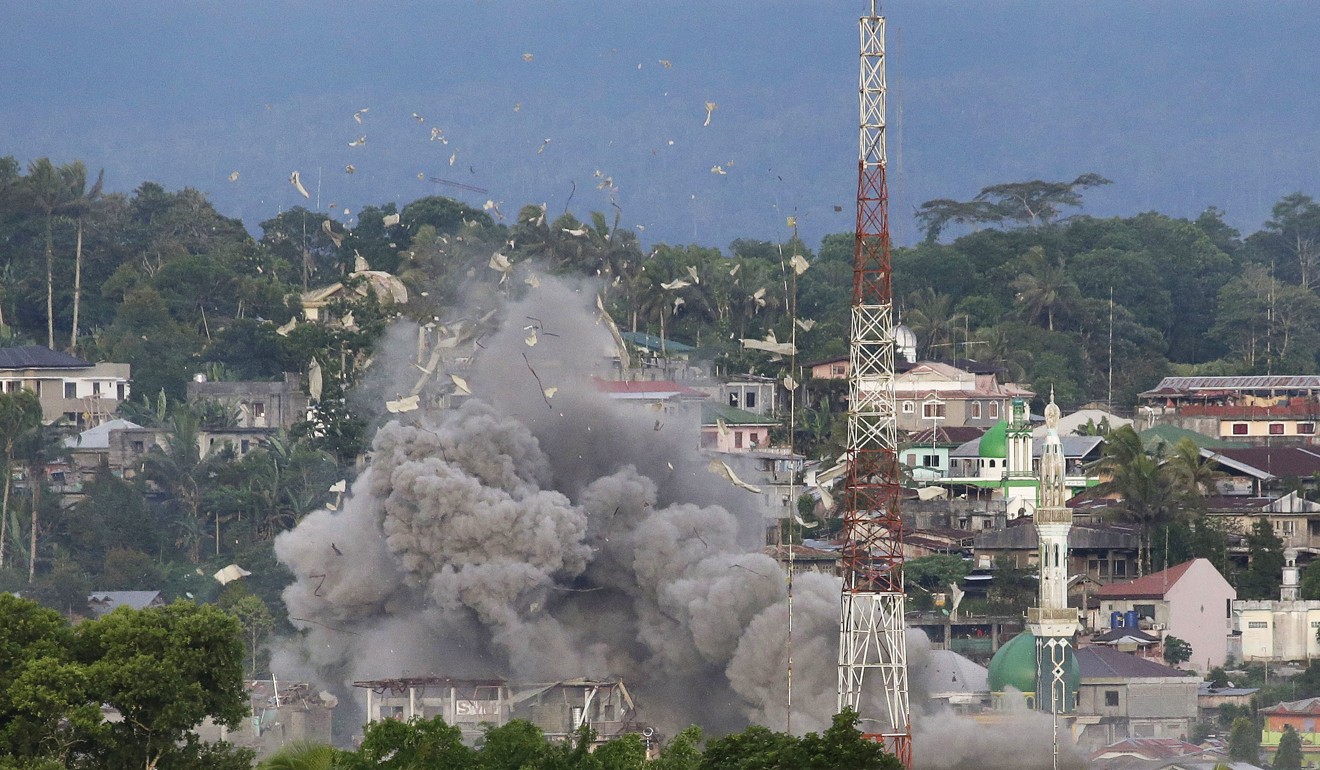 Such dabbling with the constitution also brings to mind the Marcos era. In 1972, after declaring martial law, Marcos arm-twisted delegates of a constitutional convention to insert provisions in the draft charter that gave him the power to make laws and arrest anyone indefinitely without charges, while sitting as president and prime minister. Armed sentries were placed at the doors of the convention hall during voting.
A sham ratification of the Marcos constitution followed, using "citizen assemblies" held across the country, and a cowed Supreme Court then ruled the constitution had been accepted by the people. To spearhead the reforms Marcos relied on the Kilusang Bagong Lipunan (Movement for a New Society).
Marcos used his new-found powers to delay the opening of the national assembly for six years, during which period he made all the laws. Even after convening the Interim Batasang Pambansa, Marcos continued to exercise law-making powers.
Marcos had called his government a form of "constitutional authoritarianism"; Duterte's presidential legal counsel Salvador Panelo has called for similar powers to be exercised by Duterte under what he calls a "constitutional dictatorship". Two months ago, a rally by Duterte supporters attended by senior government officials urged Duterte to declare a revolutionary government and revert to the Marcos constitution.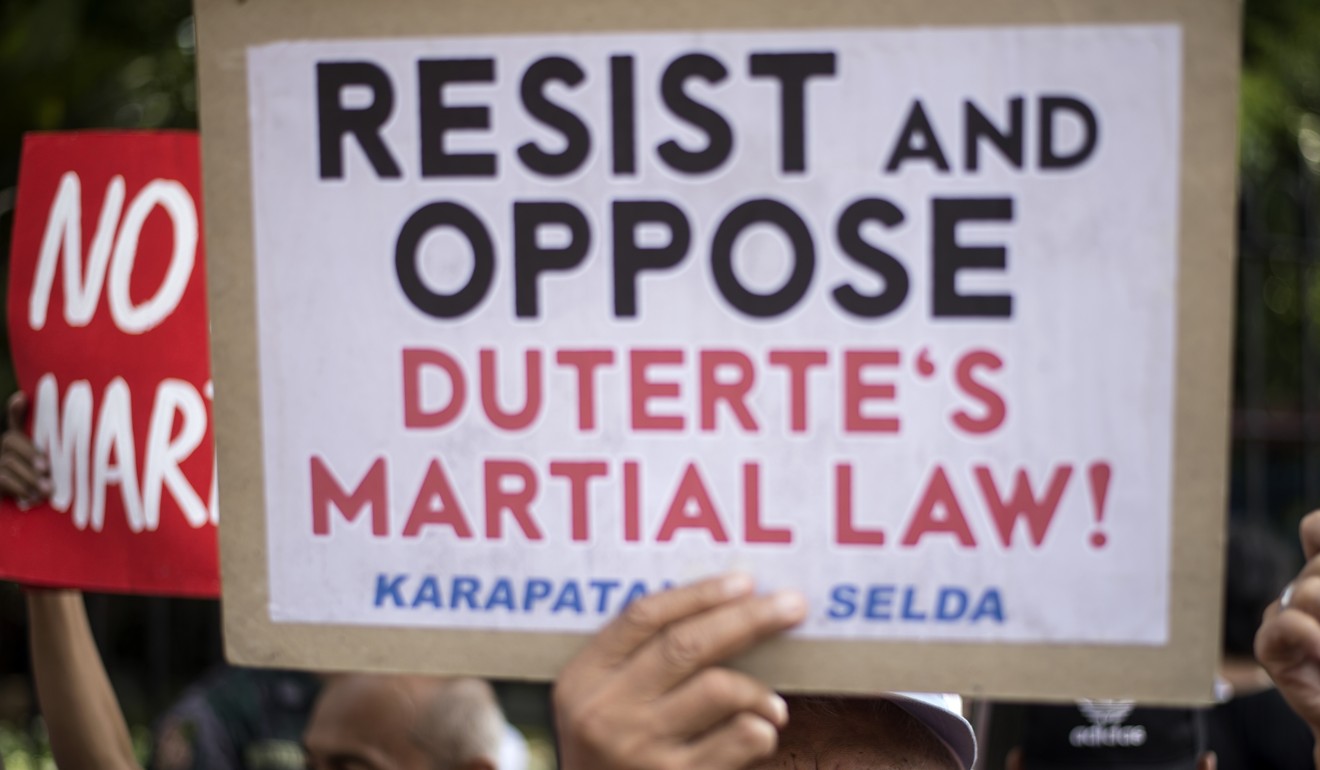 Marcos began his constitutional authoritarianism in 1972 by shutting down Congress, newspapers and television stations, scrapping the presidential system, cowing the courts and arresting en masse political opposition leaders and journalists. All were accused of colluding with communist rebels.
But by then he had already prepared the ground by creating detention centres, according to a colonel who was ordered to build one such facility outside Manila. Could Duterte be doing the same? A source pointed out Duterte's large drug rehabilitation facility built inside a military camp outside Manila could easily be converted to a detention centre. The facility, meant to house 10,000, only had 127 recovering addicts as of February.
The Duterte government appears to be casting a wider net to justify nationwide military rule. Duterte's justice secretary, Vitaliano Aguirre, recently accused top opposition leaders of colluding with IS fighters in Marawi shortly before the flare-up. Aguirre's "proof" was a photograph that turned out to have been snapped in 2015 on another island. On Tuesday, Duterte's information and technology secretary Rodolfo Salalima said "certain individuals" would be arrested for "cybersedition" in relation to the Marawi incident.
CHANGING SOCIETY
Duterte has repeatedly assured the nation his motives are noble and that he doesn't need the presidency "at this time of my life". All he wants is to "change society". In much the same way, Marcos used to assure the country that martial law was meant to "reform" and "build a new society".
In 2015, when politicians were imploring Duterte to run for president, Duterte laid out in chilling details on national television the steps he would take. "I will give myself six months to one year to [carry out] the reforms I want. If the system becomes obstructionist and I become inutile, I will declare a revolutionary government."
He said in such a scenario he would shut down Congress and the courts because "you have to close everything. It is anti-democratic, but how do you change society? Nothing seems to work in this country". ■
Raissa Robles is the author of Marcos Martial Law: Never Again, a brief history of torture and atrocity under the New Society