If martial law is implemented across the country it will lead to military abuses and a divided nation, according to retired Philippine National Police director general Ramon Montaño.
Montaño, 80, the lone general to write against military atrocities during martial law under former dictator Ferdinand Marcos, said the military had learnt its lesson about "turning abusive on the dictates of some politician", but would still play along with the civilian government. However, he doubted the military would oblige if the civilian leadership acted outside the constitution to form a revolutionary government.
President Rodrigo Duterte – whose absence from public life for a week has added fuel to rumours of a planned nationwide martial law – has already declared martial law across the island of Mindanao to clamp down on fighting in Marawi City, where troops are locked in a battle with militants linked to Islamic State.
Montaño, a Duterte supporter, said the idea was popular among the president's supporters but he aired these words of caution: "Any president, if he operates under martial law, [this] will always lead to abuses by the military and a divided nation."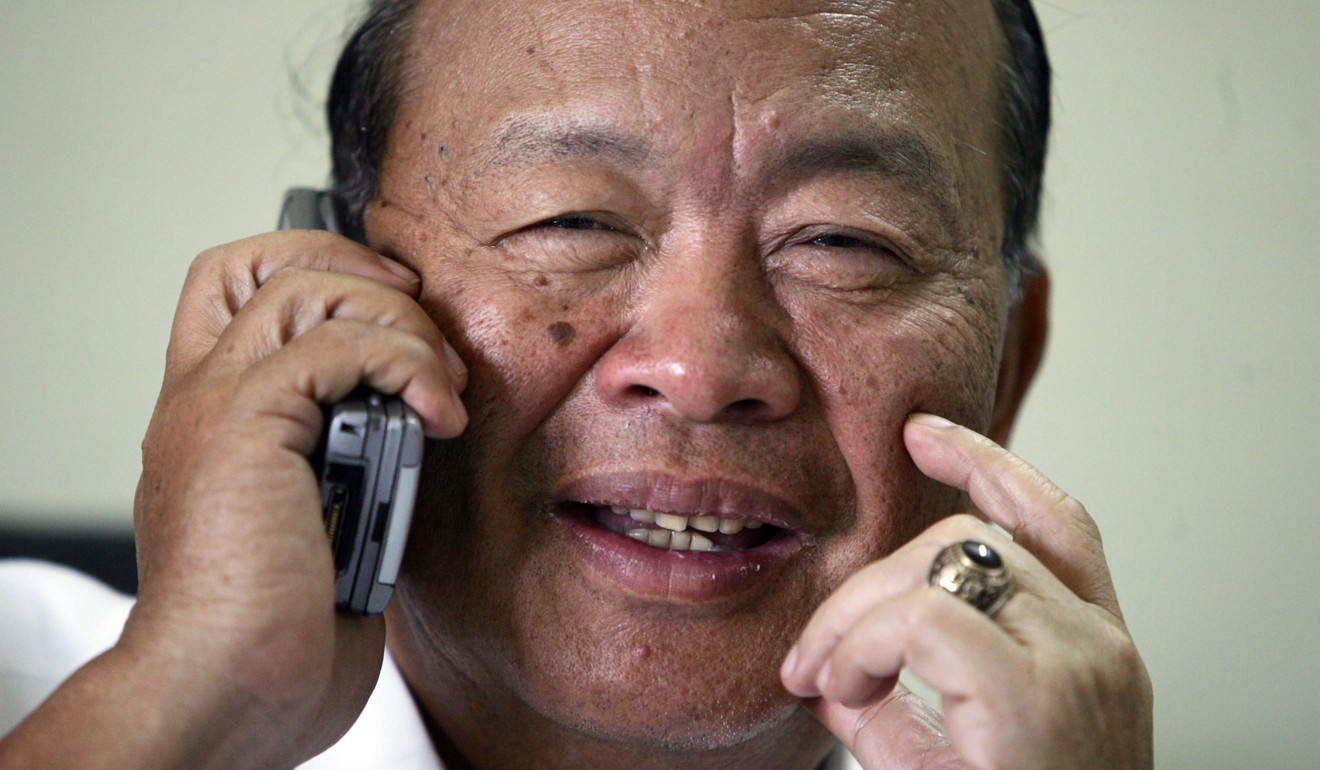 Montaño, who was Marcos' chief of the military's Philippine Constabulary anti-narcotics unit, is well positioned to comment.
In a book he co-authored on the history of the constabulary, Montaño wrote: "While martial law allowed the constabulary to flex its muscles and battle rebels and criminals who stood in the way of peace and order, it was sadly an occasion too for unspeakable abuse as a number of them succumbed to the intoxicating effects of power." He lamented later that "Marcos turned the country's erstwhile democracy into a system where star chamber methods were reportedly used to literally torture evidence into existence and instil fear among the fainthearted."
While the principle of civilian supremacy has been drilled into military officers in the past 30 years, Montaño said rogue elements remained who might be tempted to take power.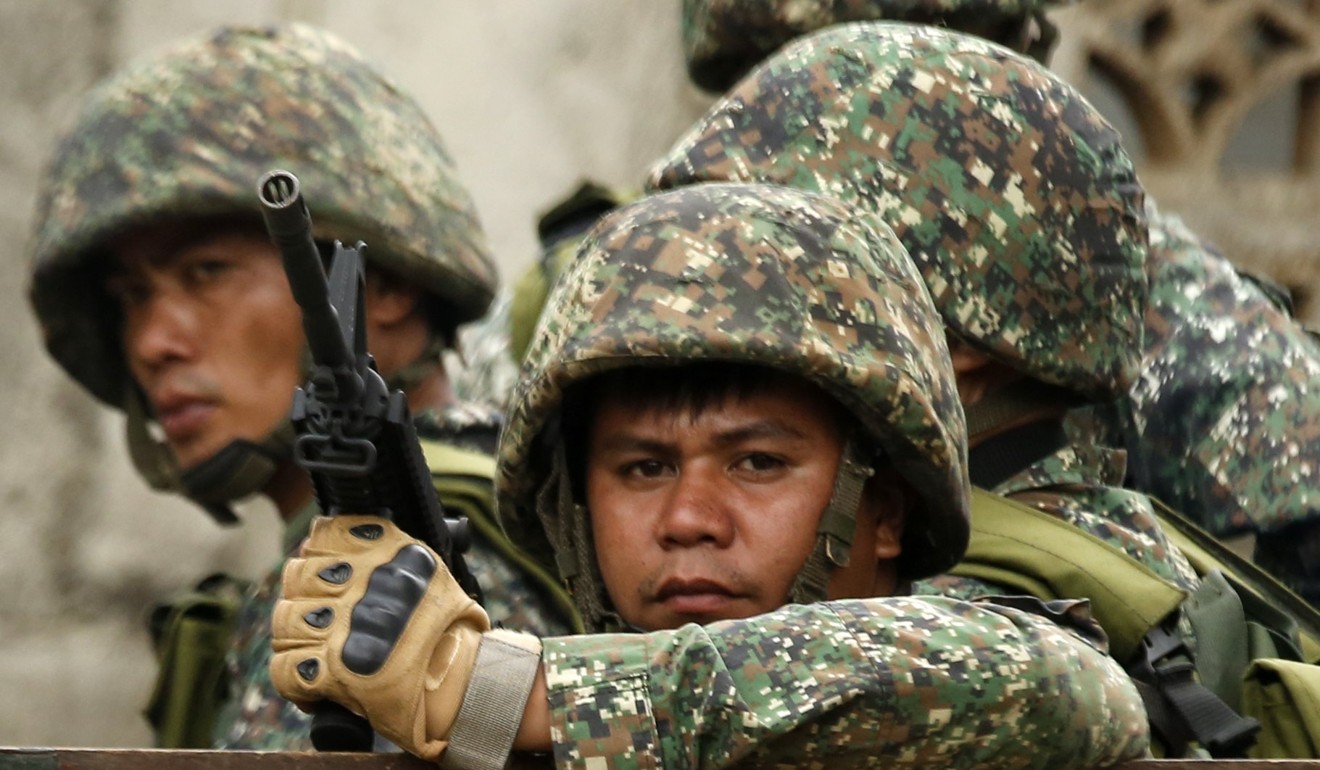 Military historian Jose Antonio Custodio said today's military was very different from 1986, when huge chunks of the armed forces withdrew support from Marcos, but admitted there were still "bad eggs". "If the military of 1986 was around now, there would have been a series of coup attempts regarding the presence of communist-identifying people within the government," said Custodio, referring to an incident in 1987 when officers tried to topple the then-president Corazon Aquino for having three "leftists" in her cabinet and for releasing top communist leaders. Today, Duterte also has three leftist cabinet ministers and has released top communist leaders. No coup, however, has marred his term although he often jokes about it. One reason, perhaps, is that he is popular with soldiers, in part due to his crude jokes and macho swagger.
The Marawi incident, however, has cast their commander-in-chief in a new light. Shortly before Christmas last year, the Maute militant group asked for a truce, promising to stop its criminal activities but lacing the request with a threat to burn down Marawi City. Duterte responded on television with a challenge: "Go ahead. Be my guest. We will wait for you there."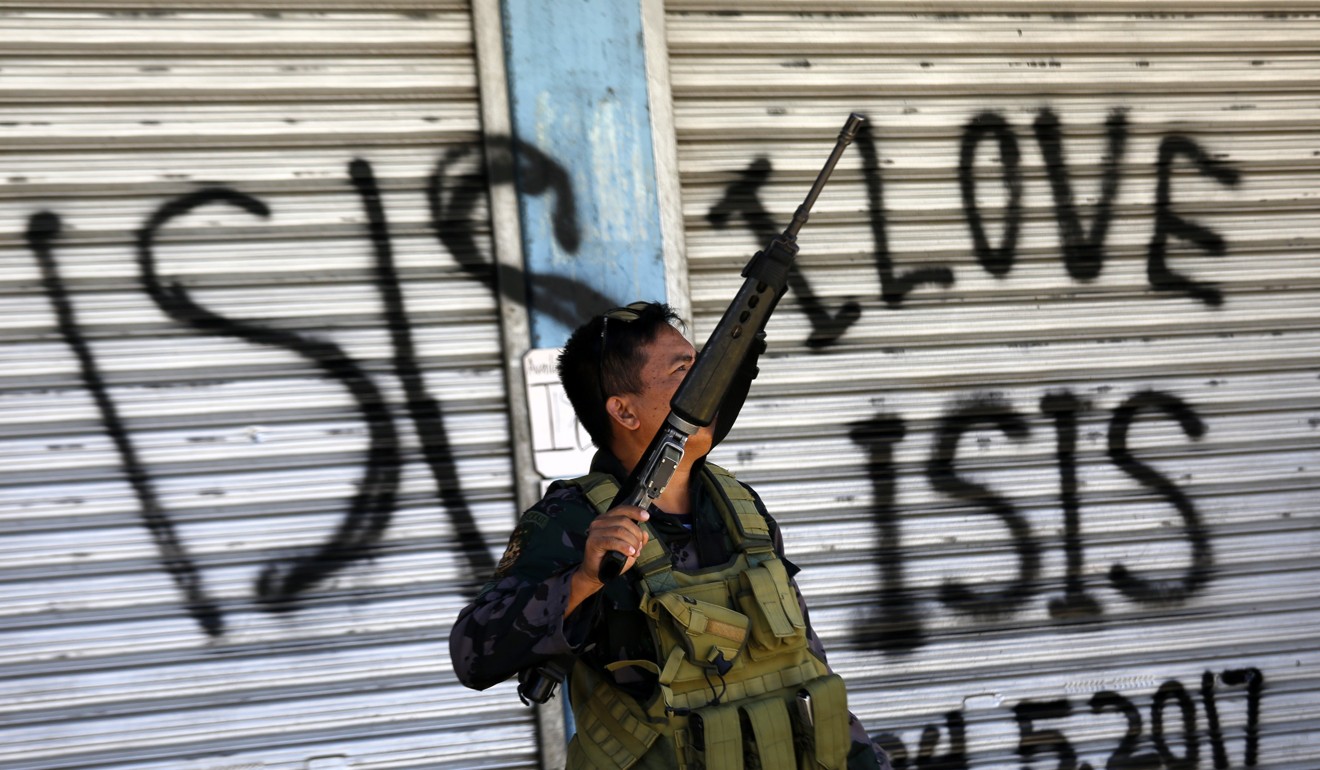 When the group struck last month – after a botched attempt by state forces to arrest their ally, Abu Sayyaf leader Isnilon Hapilon – Duterte was in Russia, seemingly unprepared.
This week, the government said it had known beforehand about the Maute group's plan to attack Marawi on May 26, the start of the Muslim holy month of Ramadan. But if Duterte did know, why did he take his defence chief, national security adviser, and military chiefs to Russia with him, leaving a leadership vacuum at the very time the Maute group struck?
Other questions remain, too – such as why Duterte imposed martial law throughout Mindanao despite his military chief Eduardo Año and defence chief Delfin Lorenzana both telling him it was not necessary. Duterte had explained his decision by saying "it was the police and the military [who say] we have reached a dangerous level". But Lorenzana's office has reiterated that "government security forces can contain the situation in Marawi City even without martial law".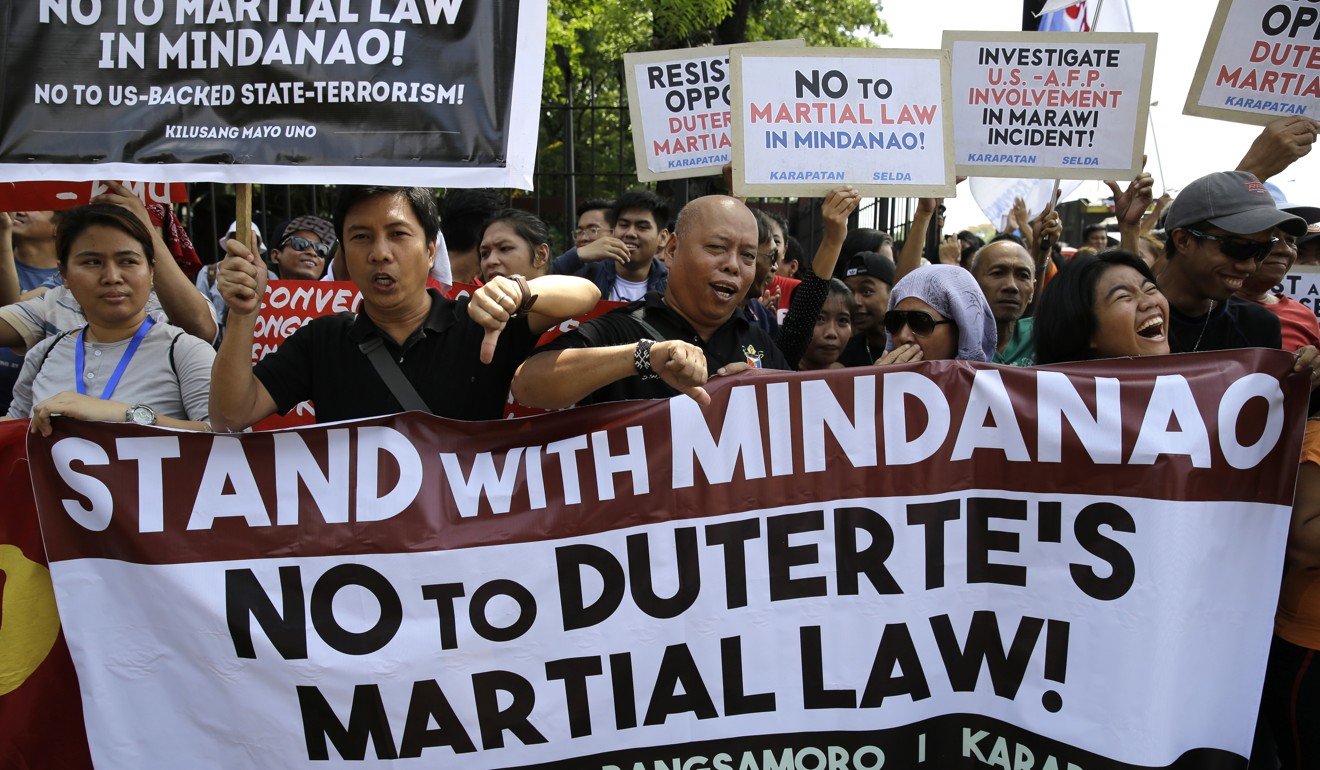 The discrepancy casts into doubt Duterte's insistence that martial law "will end after the police and the military tell me everything is stabilised. So maybe after another 60 days, I will ask the generals." On the contrary, the military's public affairs office chief, Colonel Edgardo Arevalo, said the situation needn't continue for 60 days.
Meanwhile, the military has taken to reinterpreting Duterte's verbal orders. For instance, he told the media that the military was to "arrest without warrant, search without warrant". But a memo to troops by the Department of National Defence under Lorenzana contained the caveat: "Any arrest, search and seizure executed or implemented in the area or place where martial law is effective, including the filing of charges, should comply with the revised rules of court and applicable jurisprudence." It also stressed "the rule of law and human rights should prevail".
Duterte has never been big on human rights. He has urged everyone to "forget the laws of human rights" and once told police human rights were "the antithesis of government".
Custodio said the country was heading towards authoritarian rule "not exactly like Marcos, more like Malaysia". But he added that planning for authoritarian rule was one thing, execution another. He said the 125,000-strong military was already "overstretched", contending with two Muslim rebel groups, communist rebels, the Bangsamoro Islamic Freedom Fighters, the Abu Sayyaf terror group, the Maute terror group, as well as various other armed groups, totaling some 20,000 men.
Adding martial law to the army's to-do list could be a step too far and could encourage human rights violations, said Custodio.
He said martial law could be a legitimate tool, but only if there was a clear conception of the end game. Custodio said that in Marcos' case that end game "was actually to turn himself into a dictator. So it went on and on and the military just went on in an endless cycle of operations because the root causes of social injustice in the Philippines were never addressed".
If Duterte's inner circle were to follow such a path, they would do well to consider the warnings of history. On two occasions – the overthrow of Marcos in 1986 and that of Joseph Estrada in 2001 – the armed forces have chosen to side against their commander-in-chief. For his part, Duterte appears all too aware of the parallels to the Marcos era: He once "jokingly" told soldiers that when they don't want him anymore, "I'll go". ■