Singapore Prime Minister Lee Hsien Loong has unleashed a stunning broadside in response to his siblings' attacks over his handling of their late father Lee Kuan Yew's estate.
In his last will, Lee Kuan Yew, Singapore's founding premier, said he wanted the family bungalow demolished after his death. But in a lengthy statement released through his lawyers on Thursday evening, Lee Hsien Loong expressed "grave concerns about the events surrounding the making of the Last Will".
He alleged that his sister-in-law, Lee Suet Fern, had arranged for lawyers from her firm to administer the signing of the last will despite being an interested party. Lee Suet Fern is married to his younger brother Lee Hsien Yang. The final will restored Lee Hsien Yang's one-third share in the estate, whereas the penultimate will gave a larger share to their sister.
Lee Hsien Loong said he had "serious doubts about whether Mr Lee [Kuan Yew] was properly and independently advised on the contents of the Last Will".
Chinese nationalists gloat over Singapore first family saga
Lee Suet Fern, a senior corporate lawyer, is managing partner of Morgan Lewis Stamford, the Singapore office of Morgan Lewis, which has offices in Hong Kong.
Her husband, Lee Kuan Yew's youngest child, is chairman of the Civil Aviation Authority of Singapore. He and sister Lee Wei Ling, a neurosurgeon, went public in the early hours of Tuesday with allegations that their prime minister brother and his wife, Ho Ching, wanted to preserve the family home against the father's wishes, as a monument to enhance his political capital and further dynastic ambitions for their son, Li Hongyi.
The two younger siblings said their efforts to fulfil their father's dying wish were being thwarted by the government at the behest of their brother, and that they were even fearful for their safety. Lee Hsien Yang and Lee Suet Fern said they were planning to leave Singapore to escape official harassment.
MORE: What has happened to Lee Kuan Yew's values? The Lees' statement in full
Lee Hsien Loong is on leave but said he decided he had to respond publicly to his siblings' string of attacks. He released a lengthy 3,882-word statement summarising statutory declarations he has made to a ministerial committee about Lee Kuan Yew's will.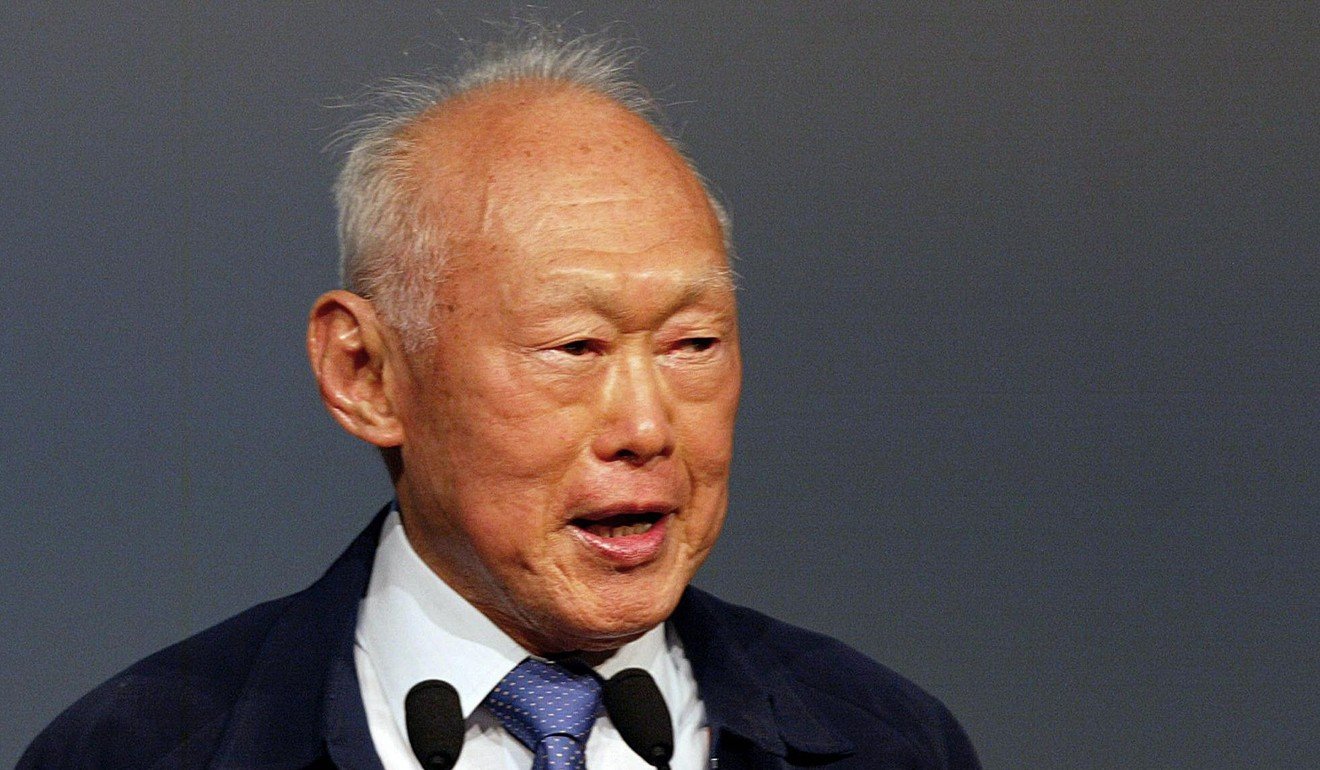 Lee Kuan Yew's wish to have the house demolished (the "Demolition Clause") was included in his first will, dated 20 August 2011, as well as the following three. But, contrary to claims that his father's view was unwavering, Lee Hsien Loong revealed that his father removed the clause from his fifth and sixth wills. "However, it somehow found its way back into the Last Will," Lee Hsien Loong said.
He called the circumstances surrounding the making of the last will "deeply troubling". He discovered the sequence of events by accident, when he found emails to Lee Kuan Yew from Lee Hsien Yang and Lee Suet Fern buried in an email chain on another matter.
Siblings of Singapore PM fear for their safety, accusing him of harassment
The last will was administered at Lee Kuan Yew's home on the morning of December 17, 2013 by two lawyers sent by Lee Suet Fern, who was "clearly an interested party".
The meeting had been arranged the previous night and did not last more than 15 minutes.
"They plainly came only to witness Mr Lee signing the Last Will and not to advise him," Lee Hsien Loong alleged. He and his sister were not informed of the plan. His father's private secretary was not present.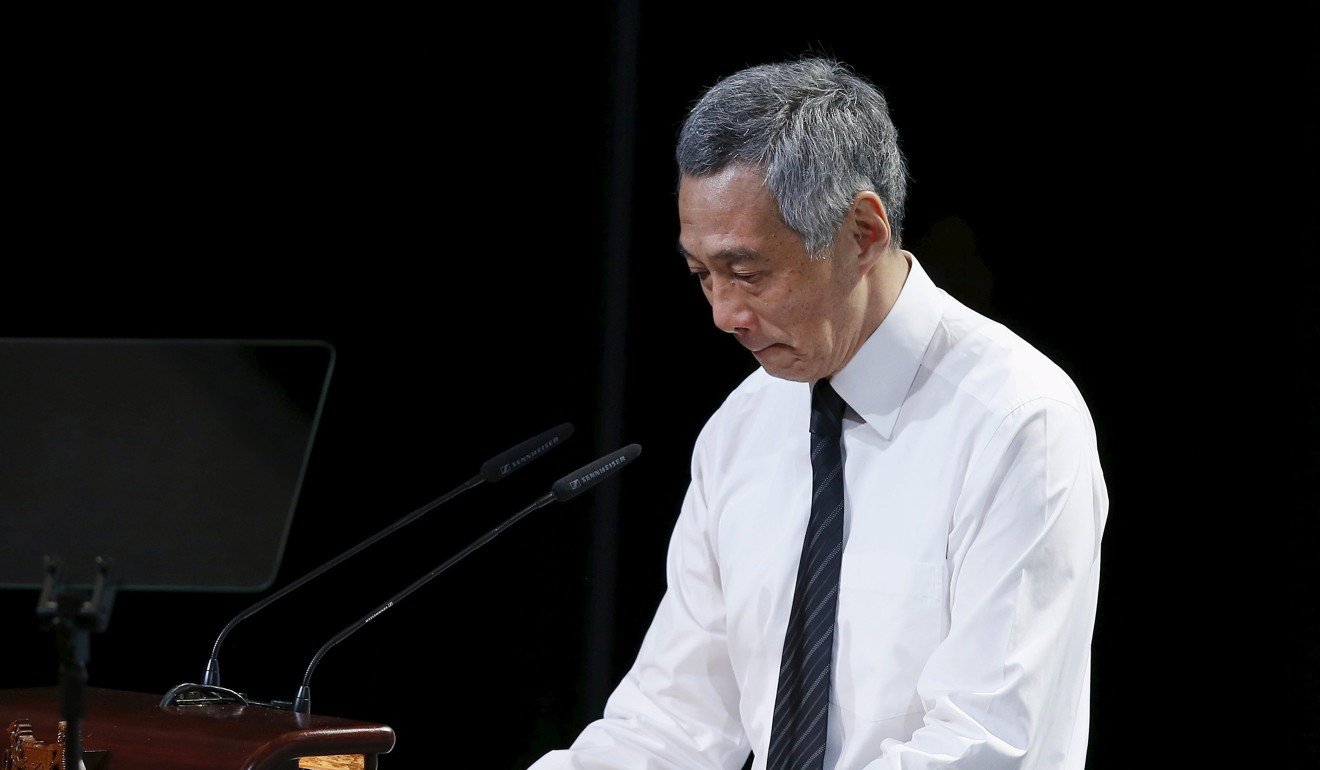 Nor was lawyer Kwa Kim Li, who had prepared all six previous wills.
In an email the previous evening, Lee Hsien Yang (LHY) advised his father to go ahead and sign the will without waiting for Kwa. He said he couldn't get in touch with Kwa, so his wife would instead send round one of her firm's lawyers to handle the signing of the new will.
Lee Hsien Loong said it was unclear what efforts had actually been made to contact Kwa.
Lee Kuan Yew family feud deepens: grandsons weigh in
"It is is also not clear why LHY thought that there was an urgency to the matter. It is however interesting that he suggested that his wife, clearly an interested party, and her partners would prepare the new will."
He said there was "no evidence that Mr Lee even knew that the Demolition Clause had been re-inserted into the Last Will".
But his brother Lee Hsien Yang disputed this claim almost immediately on Facebook, posting a copy of the Demolition Clause initialled by his father.
"How could Lee Kuan Yew not know when he initialled right beneath the Demolition Clause, and LHL [Lee Hsien Loong] has the will?" Lee Hsien Yang asked.
While the controversy thus far has focused on whether the house should be preserved or demolished, Lee Hsien Loong's statement now hints that financial spoils are also at the heart of the dispute.
Under the first will, each child was to be given an equal share of the estate. However, in the sixth will, made in November 2012, Lee Kuan Yew gave his daughter an extra share, with her knowledge.
The final will, a year later, reverted to the formula of equal shares for the three children.
Lee Wei Ling (LWL) subsequently confided in Lee Hsien Loong's wife that she didn't trust Lee Suet Fern (LSF) and felt "played out" by Lee Hsien Yang (LHY).
Singapore PM's sister accuses him of 'abusing his power' to establish political dynasty
"In other words, LWL herself believed that LHY and LSF did her in by either suggesting or facilitating the removal of her extra share, which happened in the Last Will prepared in great haste by LSF and her law firm," Lee Hsien Loong said.
On Thursday evening, Lee Wei Ling swiftly rebutted her brother's claim as "mischievous and dishonest", quoting her out of context.
She said Lee Hsien Yang and his wife had "pushed and persuaded" her father hard to give her an extra share and give her the right to live in the family house, which she alleged Lee Hsien Loong and Ho Ching had tried to deny.
Lee ended his statement with a list of questions for his brother and sister in law to answer, failing which doubts about the will could not be cleared, he said. It was necessary to go beyond the will to establish what Lee Kuan Yew's thinking was about the house.