"Along the Singalila skyline I'll climb the rhododendron road To find beyond the fragrant springtime The spirit's loftiest abode"
There was a time when these lyrics from an old school song we sang as children captured the ethos of Darjeeling, the place where I was born and brought up in the foothills of the Himalayas. Not any more.
My old home town, famous around the world for the finest of teas, unparalleled mountain vistas and hill people's hospitality, is burning. Armed soldiers and paramilitary forces are patrolling the streets, and blood has been shed as the masses rise to revive a long-running demand for "Gorkhaland"– a state of their own within India, named after the majority population of Gurkhas, and separate from the state of West Bengal, which has ruled the hills from the city of Calcutta for decades.
I was living a life of relative privilege and peace in Hong Kong in May, 2010, when I received shocking news from Darjeeling. A prominent local politician was hacked to death by thugs from the dominant Gorkha Janmukti Morcha (GJM) party at one of the town's busiest crossroads. The killers butchered him using khukris, the traditional short, curved swords that are as famous and feared around the world as the Gurkha soldiers who wield them. Tourists, passers-by and even police watched, frozen in horror, or fled the scene.
The murdered man's name was Madan Tamang. He was a gentleman and family friend. He was also an intellectual and a fiery orator, with a fearless streak that ultimately cost him his life.
Tamang's family and supporters say he was silenced permanently because he went too far with his dogged reminders of the GJM's failure to deliver Gorkhaland. He warned that party leader Bimal Gurung had sold out on the demand for a full-fledged state and was settling for a semi-autonomous interim administration that he would himself head. Just weeks before Tamang was murdered, a March deadline that Gurung had publicly set to either deliver on his statehood promise or kill himself came and went with no Gorkhaland in sight.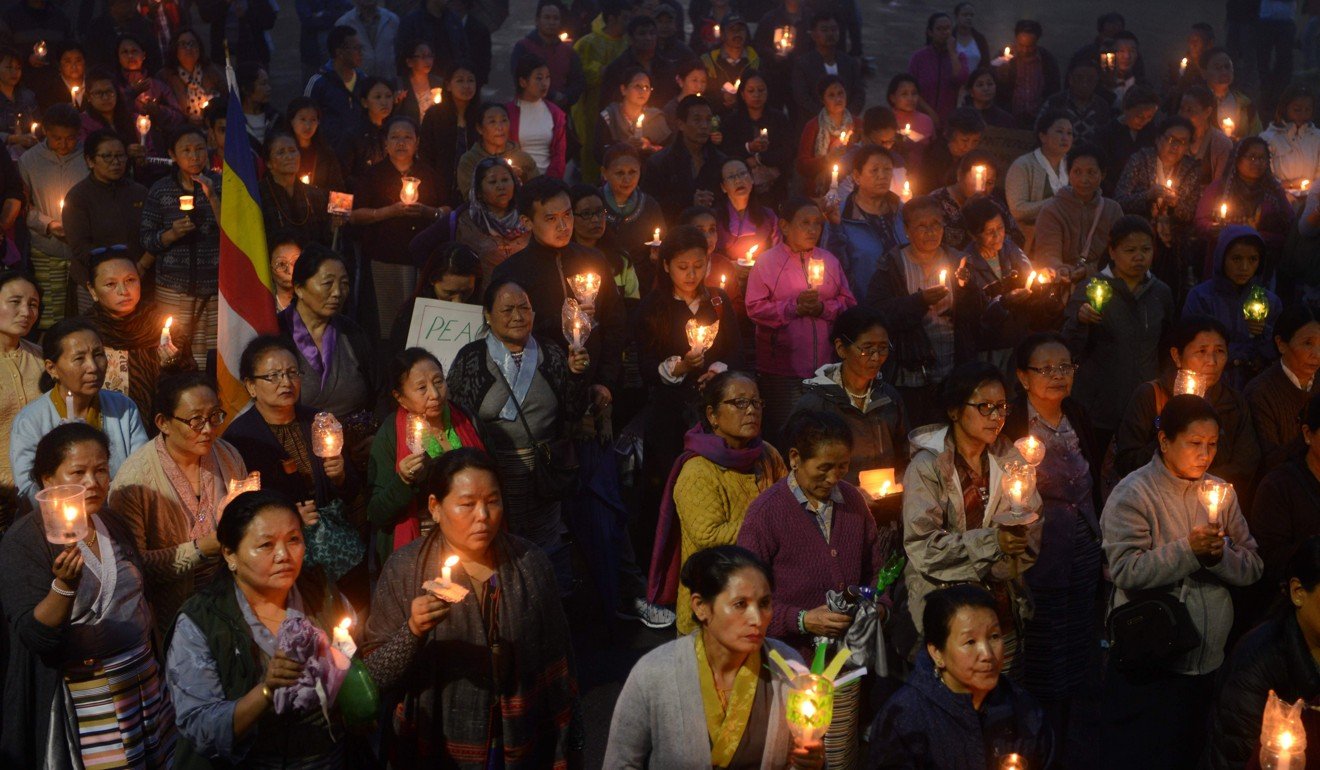 The idea of a separate state for Nepali-speaking people within the borders of India surfaced nearly a century ago, but was brought to the forefront by Subhash Ghising, a former soldier and teacher, in the 1980s. He formed the Gorkha National Liberation Front (GNLF) and launched a violent insurgency that was branded as anti-national by the authorities and ruthlessly suppressed by security forces.
The bloody struggle for statehood between 1986 and 1988 set the hills on fire and claimed 1,200 lives. I was in school in Darjeeling at the time. It was quite common for us, on the way to school, to discuss a corpse someone had just seen dumped by the roadside, or a head mounted on a spear. "I'll reduce your height by six inches," was a regular threat, whether in grim jest or dead seriousness, referring to the decapitation of "enemies" that went on in all that violence around us.
The insurgency ended in 1988, when Ghising forged a deal with the state government in Calcutta and the central government in Delhi for the formation of the Darjeeling Hill Council, a semi-autonomous body he would head until 2008.
Talk of Gorkhaland died down after Ghising settled into his new role. Many felt that he had betrayed them in exchange for government funds that were pumped into the Hill Council for the development of Darjeeling. Public resentment grew as Gurkha leaders were seen to be pocketing money meant for improving people's livelihoods.
It went on for years until Gurung stepped into the limelight. A former GNLF foot soldier and Ghising protegé, he rebelled against his boss and eventually had him kicked out of town as he relaunched the Gorkhaland movement with a bigger popular mandate.
Gurung, along with his wife and top aides, was implicated in the Madan Tamang killing, with India's Central Bureau of Investigation filing murder and criminal conspiracy charges against them. But all that was set aside, as both the state and central governments treated Gurung as the legitimate representative of the people of Darjeeling. Observers noted that both Calcutta and Delhi probably had the goods on him to see him jailed, but preferred to use him as a pawn in a much bigger political game on the national level.
The years that followed saw a honeymoon period between the GJM and West Bengal chief minister Mamata Banerjee. He called her "didi", or elder sister, and she would visit Darjeeling often, promising to transform it into the "Switzerland" of India.
At the same time, Banerjee, a tough-talking Bengali leader and veteran national politician, started a policy of encouraging the non-Nepali ethnic groups of Darjeeling, such as the Bhutias and the Lepchas, to assert themselves as political forces representing minority communities. They were plied with state funds for development and furthering their respective interests.
If this was a classic divide-and-rule strategy to break the political stranglehold of the GJM over Darjeeling, it worked. Banerjee brought her own ruling party, the Trinamool Congress (TMC) into the hills, further diluting Gurung's dominance and creating factions cannibalised from his once-dominant group.
Then something entirely unexpected happened.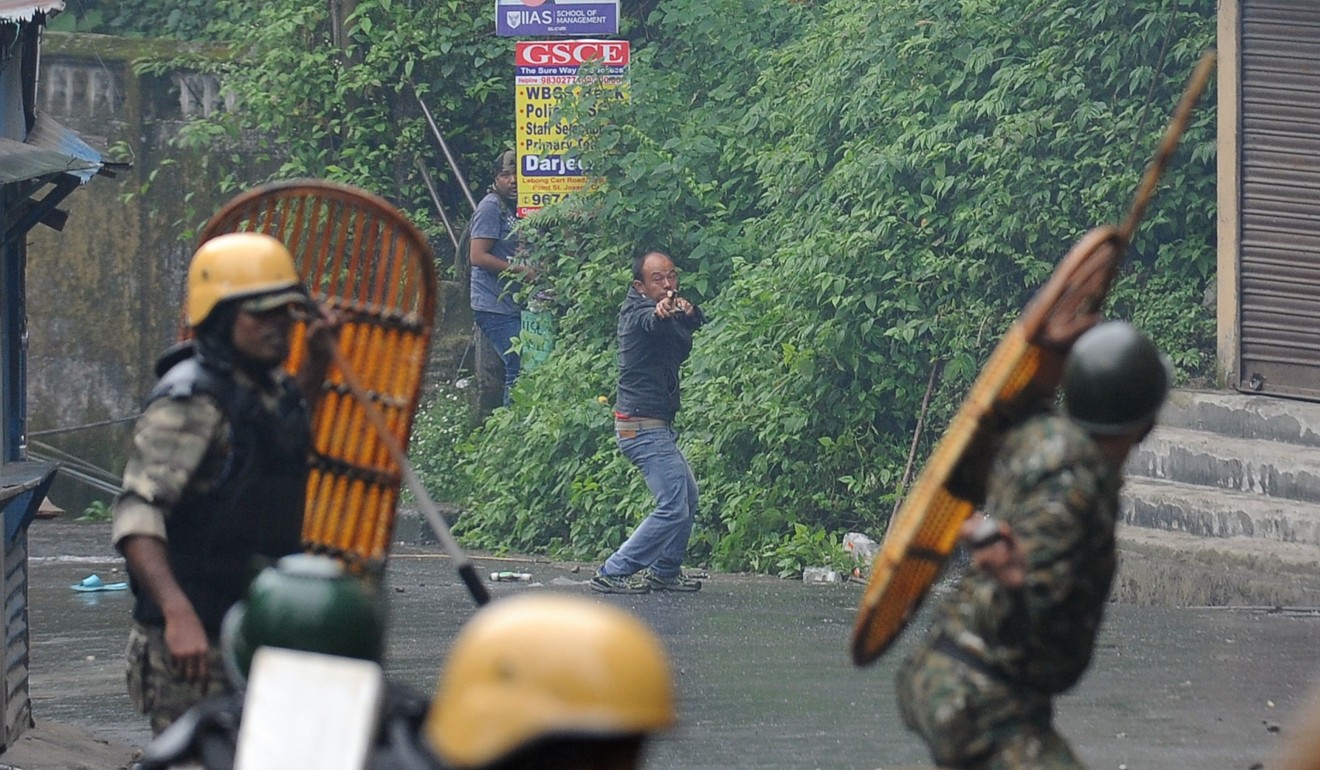 Banerjee last month announced that the Bengali language would be made a compulsory school subject across the state, including the hills. It was too much for a population already feeling subjugated and sidelined by the state for decades. The salt-on-wound effect swept across tea gardens and hilltops, in a swell of resentment against the administrators in Calcutta and, more importantly, a resurgence of pride in the Nepali language and Gurkha identity.
The state government made a clumsily handled clarification that it was merely proposing Bengali as an optional language – which it already is in Darjeeling. People felt they were being deliberately provoked and they rose to the occasion, pouring out into the streets to repudiate the Bengal government. The Gorkhaland slogans were back with a vengeance. And so was Gurung.
Things went pear shaped from there, with violence breaking out between GJM supporters and police near the venue in Darjeeling where Banerjee was holding a cabinet meeting. One side accused the other of starting it, stones were thrown, tear gas was fired, and Banerjee, who had warned she could be "rough and tough", called in the army. The siege of Darjeeling had begun.
Facts can get blurred, as in the events of June 16, when police raided and ransacked Gurung's house while he was out. Indian media widely reported that "stockpiles" of arms and ammunition were seized, though photos and television clips showed a couple of sport bows, some arrows and gardening tools. Gurung has been known to indulge in a bit of amateur archery. It's a tribal thing and quite common in the hills. This sort of context may be worth keeping in mind amid flying accusations about Gorkhaland agitators colluding with "terrorists" from India's troubled northeastern belt, or even the involvement of foreign governments.
A day after the raid on Gurung's house, angry GJM protesters took to the streets and clashed with police. During the pitched battles, three young men were killed. The Gorkhaland activists said police had opened fire on them with live rounds, which the authorities denied.
Any talk of rapprochement was over. Gurung went into hiding while the people of the hills and Nepali-speaking communities across the country spilled out into the streets in a show of solidarity, demanding the creation of Gorkhaland. The identity crisis of the Gurkhas had hit critical mass.
Considering that, in a sense, they are right back to square one, does it mean the last 30 years have been a complete waste? According to Mahendra P. Lama, a respected academic from the hills, the idea of autonomous bodies such as the Darjeeling Gorkha Hill Council (DGHC) in 1988 and the present Gorkhaland Territorial Administration (GTA) as a solution to statehood has failed. "Both DGHC under Subash Ghising and GTA under Bimal Gurung suffered from the same syndrome. Bengal kept them deprived in every respect – handing over of agreed departments, power, functions, finance, orientations, and external support."
Lama blames the Gurkha leaders as well: "Both the chairmen ran DGHC and GTA as their personal fiefdom without any plans, audits and evaluation. They remained totally unaccountable and beyond any scrutiny. Both became the symbol of violence, fear and revenge."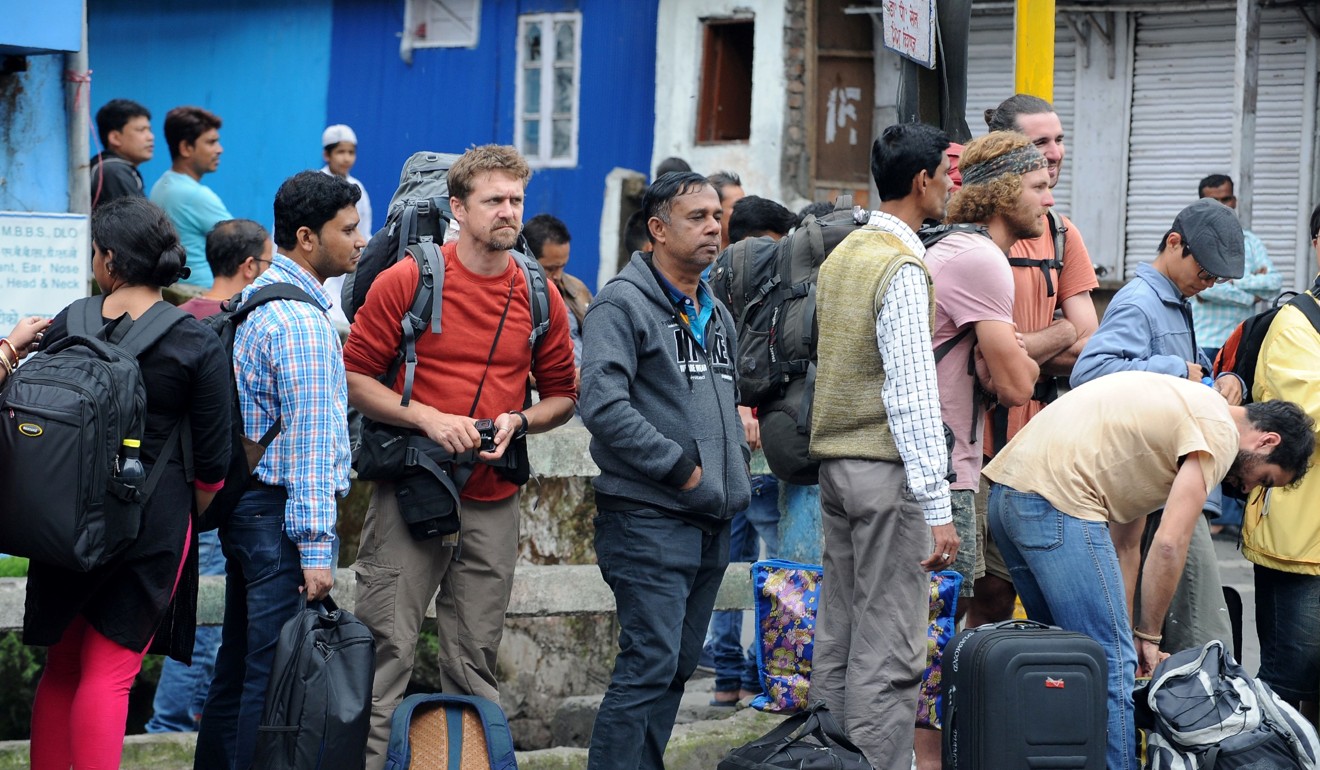 Darjeeling, covering a mere 3,150 sq km and with a population of less than two million, is a speck in the subcontinent. Its strategic importance lies in its geographical position, just above what is known as the "Chicken Neck", a 20km-wide corridor that connects seven north-eastern states to the rest of the country. Those states border China, Myanmar and Bangladesh, and have seen their share of separatist bloodshed.
Historically, Darjeeling has nothing to do with Bengal. It was a part of the former kingdom of Sikkim, leased to the British in 1835. It remained under the Bengal administration when India gained independence in 1947. Delving further back in history explains the Gorkhaland connection, as it was captured by the Gurkhas from Nepal in 1780. The Gurkhas have been the majority ethnic group in the hills for generations.
While the demand for Gorkhaland is a constitutional right for the hill people, detractors argue that Darjeeling is too small to work as a state, with an economy dependent on tourism and a sadly depleted tea industry.
But others, such as Lama, disagree: "Gorkhaland, as the 30th state of India, will be one of the most developed states in the country. This state can generate millions of dollars by just managing the economic transactions in the border areas. Darjeeling, as a brand-name, is well known all over the world. If rightly repositioned, it would attract a large number of multinational companies and both domestic and foreign investments."
It's never going to happen, as far as Banerjee is concerned. She "would rather die" than see West Bengal divided. A lot of bombast about death is being bandied about. Gurung, too, says he is willing to sacrifice his life for Gorkhaland.
It might be a good idea, as long as he does it peacefully – say, through a hunger strike. Many would agree that enough blood has been shed in this recurring theme, and while the campaign for a separate state must continue, it's time for the old leaders of the movement to face the bullets and batons at the forefront of processions and picket lines.
The hills are looking forward to the emergence of a new generation of Gurkha leaders to replace the ones who have failed them. Some future prospects are visible at protests across India through video clips and TV reports shared on social media. They are young, spirited, intelligent, eloquent, and full of promise. Darjeeling's future is surely theirs.
Towards the end of the Hollywood film Kingdom of Heaven, a conquering Saladin is asked what Jerusalem means to him as he prepares to enter the gates after wresting the Holy City from the Crusaders.
"Nothing," he says. Then: "Everything!" Ditto for Darjeeling. ■