Singapore Prime Minister Lee Hsien Loong takes centre stage on Monday as he defends himself in parliament over the explosive allegations by his younger siblings that he was abusing his powers and exploiting the legacy of their late father Lee Kuan Yew.
The embattled premier has vowed that his address to lawmakers will show that Lee Hsien Yang and Lee Wei Ling's accusations have no factual basis.
He has given MPs in his ruling People's Action Party (PAP) free rein to grill him in the session. The party has for decades held a legislative supermajority, and currently holds 83 out of 89 elected seats.
The estranged siblings last week, however, dismissed this exercise as a means by the premier to "cover up and whitewash himself" before a house stacked with loyalists fearful of expressing dissent against their leader. Their grievances, made public in a Facebook post on June 14, centres around the fate of the family bungalow at 38 Oxley Road. In his final will, Lee Kuan Yew, Singapore's independence leader, asked for the property to be demolished upon his death, or after his spinster daughter Lee Wei Ling vacated it. The two siblings – executors and trustees of the will – say the premier used his powers to pressure them into dropping plans to carry out the demolition.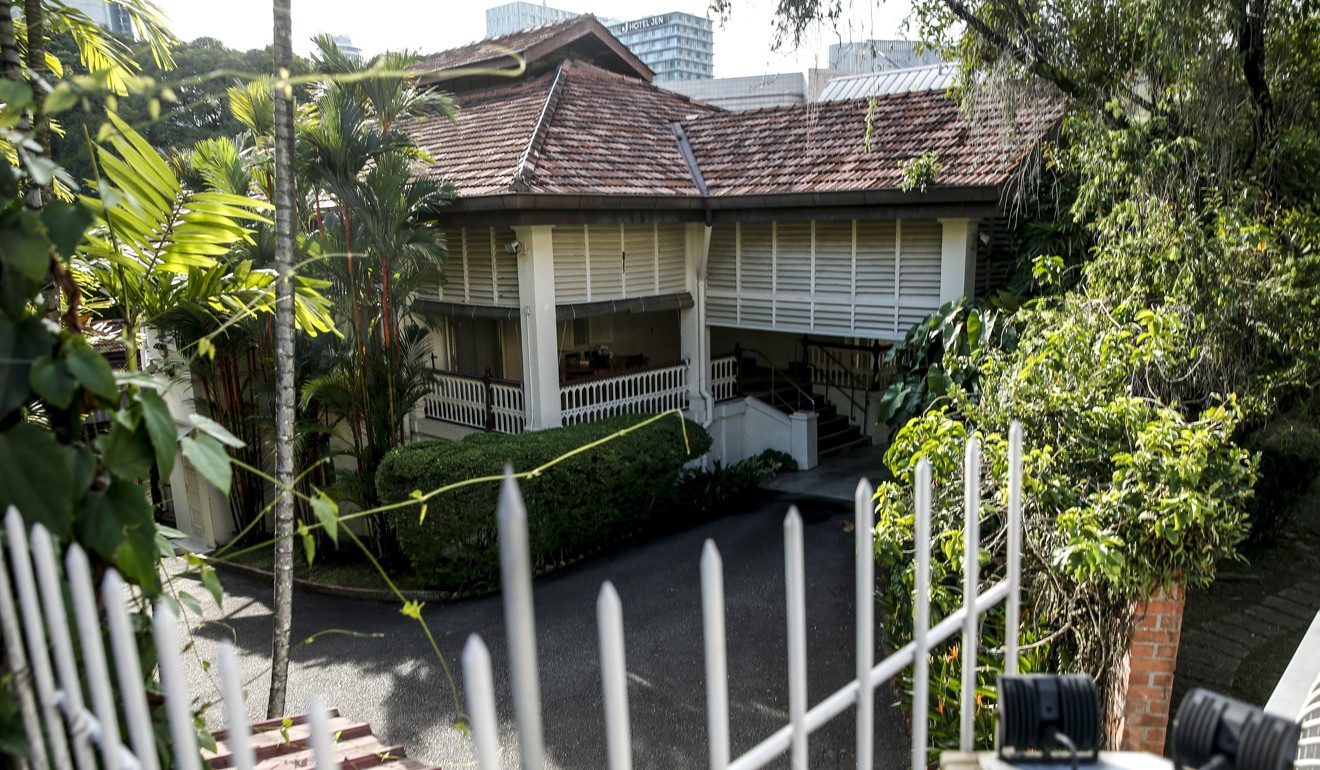 Their claim is that the prime minister wants the house preserved as a national monument so that he can continue to benefit from his father's immense political clout.
Lee Hsien Loong says these charges are baseless, and that he had long recused himself from official deliberations about the future of the house. In a pre-recorded statement beamed on national television on June 19, he said he had done all he could to resolve the spat privately, and did not know why his siblings had decided to go public.
He apologised to Singaporeans for the saga, and said his siblings' actions hurt the Lion City's international reputation. While some have cast the matter as a family dispute that should be resolved behind the privacy of closed doors, others are intrigued and are asking questions about the import of it all on the body politic.
This Week in Asia takes you through five key issues that have surfaced over the last three weeks, as the two sides traded near-daily barbs and released emails and other documents supporting their claims.
WHEN AND WHY DID THE FEUDING BEGIN?
Documents released by the premier and his siblings show the first signs of an internal family split appeared three weeks after Lee Kuan Yew's death on March 23, 2015 at age 91. A statutory declaration released by Premier Lee said a dispute between his brother and him on the fate of the family home first arose as their father's will was being read by lawyers on April 12, 2015.
The premier's statement said that at this meeting, Lee Hsien Yang insisted on the immediate demolition of the home. The premier said he objected because such a move so soon after their father's death would trigger a public outcry – and subsequently force the government's hand into preserving the house against the patriarch's wishes.
On Saturday, Lee Wei Ling contradicted the premier's account of events, accusing him instead of "threatening angrily" to gazette the house as a national monument immediately after the will was read. Lee Hsien Yang meanwhile said his eldest brother and wife Ho Ching have "in private vehemently opposed demolition".
Months after the will was read, in December 2015, the three siblings said that in their personal capacity they unanimously supported their father's demolition wish.
But the latest statements by the siblings coupled with email correspondences released over the last fortnight hint that intra-family disagreements on the matter might have stretched as far back as 2011, when the senior Lee was still alive.
WHAT'S THE DEAL WITH THE MINISTERIAL COMMITTEE?
One of the siblings' main charges is that Premier Lee "secretly" set up a ministerial committee tasked with pressuring them into dropping their plans to go ahead with the demolition of 38 Oxley Road.
They claimed the committee was focused on calling into question the validity of the so-called "demolition clause" inserted in Lee Kuan Yew's final will.
Lee Hsien Yang and Lee Wei Ling said the committee requested information and statements from them, but refused to reveal its remit or makeup for over a year. Premier Lee submitted his statutory declaration to the committee in February this year. He and his ministers have vigorously dismissed the siblings' accusations about the committee's objectives. On June 17, Deputy Prime Minister Teo Chee Hean revealed that with his boss recused from decision-making on 38 Oxley Road, he had convened the four-man ministerial team to mull various options for the property. He dismissed the charge that it was "secret", and said "it is a committee like numerous other committees that Cabinet may set up from time to time to consider specific issues".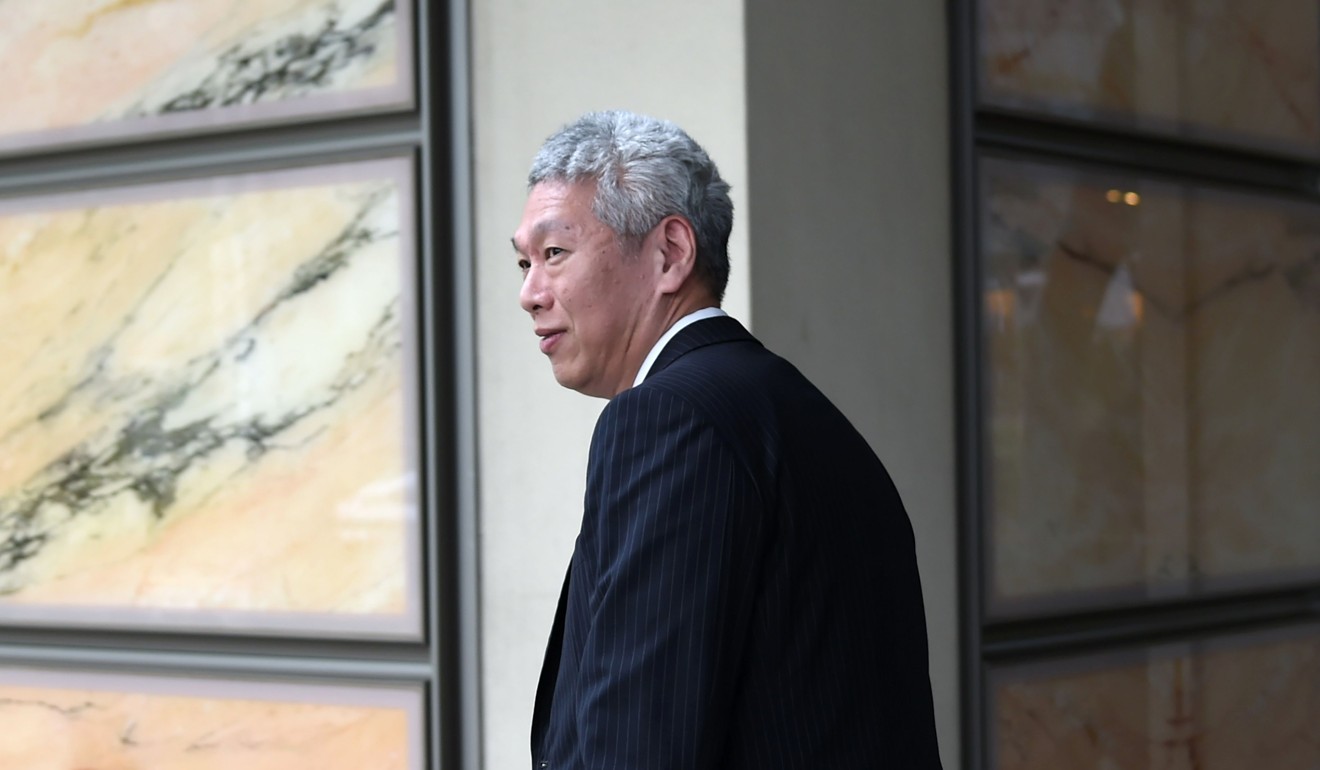 The deputy premier revealed the team, comprising himself, law and home affairs minister K. Shanmugam, national development minister Lawrence Wong, and youth and culture minister Grace Fu. He has, however, yet to reveal when the committee was set up. On Sunday, Teo released two letters that showed the committee first contacted the siblings on July 27, 2016. The first letter stated that the committee was looking into various aspects of 38 Oxley Road, "including what [Lee Kuan Yew's] thinking on the matter was".
SEVEN WILLS IN TWO YEARS?
The revelation during the public spat that Lee Kuan Yew had updated his will seven times within 28 months has provided plenty of grist for the rumour mill.
The patriarch signed his first will on August 20, 2011, nearly a year after the death of Kwa Geok Choo, his wife of 63 years. The final will was signed on December 17, 2013. The fiercest barbs between Lee Hsien Loong and his two siblings have centred around questions the premier had raised on whether or not Lee Hsien Yang's lawyer wife Lee Suet Fern played a direct role in the drafting of the seventh and final will.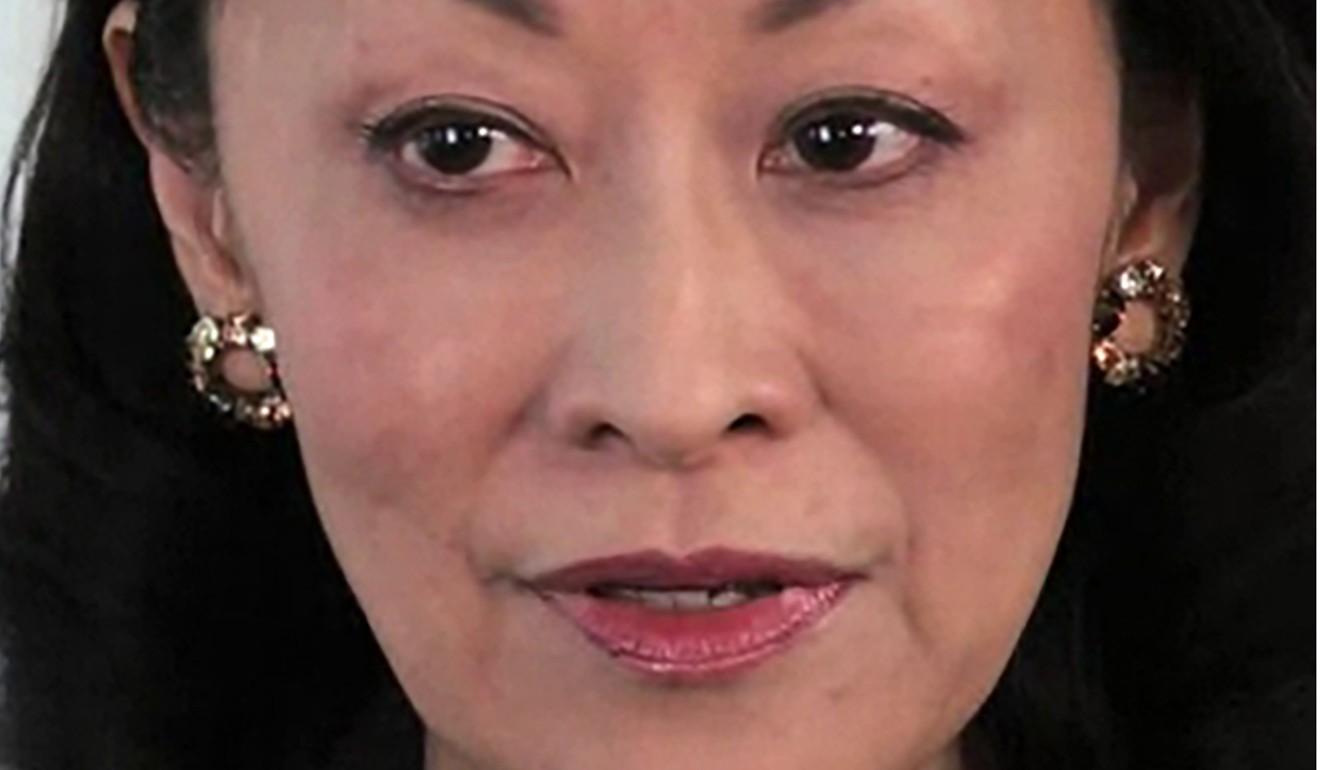 The last will not only reinstated the demolition clause absent in the fifth and sixth wills, but also returned her husband's share to one-third of the estate. The penultimate will had given 62-year-old Lee Wei Ling an extra share over her brothers. Lee Hsien Yang has said there is no room for the premier to question the final will as the courts had granted probate – which means it has been proven as a valid final testament of Lee Kuan Yew. Lee Hsien Loong did not raise objections during the probate hearing in late 2015. The premier has said he refrained from doing so because squabbling in court would taint the family name, but his younger brother countered that such a challenge could have been done privately "in camera".
DID 'ORGANS OF STATE' HOUND LEE HSIEN YANG?
In the June 14 missive accusing Lee Hsien Loong of broad abuse of powers, the siblings said the harassment Lee Hsien Yang faced from "organs of state" was so grave that he had already resolved to go into self exile. In a subsequent interview with the South China Morning Post, he said he felt spied on and that the government "intends to make us feel unsafe". He has yet to provide details of the alleged harassment, leading some to question his motivations in publicising the claims. "You throw this grenade and then take cover?" wrote Bertha Henson, a prominent online columnist.
WHAT HAPPENS NEXT?
Premier Lee has signalled that he hopes his parliamentary address – and his answers to the subsequent questioning he will face – will absolve him of all accusations of wrongdoing.
Key lieutenants and rank-and-file PAP MPs have said they will use the session to raise questions on the saga fielded to them by ordinary Singaporeans. Lee Hsien Yang, however, has hinted that he is not yet done in doing battle with his brother. In a post on June 29, he said his sister and he had felt "a parliamentary session is not the correct forum for investigations of this nature".
Some commentators have mooted the idea of an independent commission of inquiry into the matter – which can be convened by the president. The tiny parliamentary opposition, meanwhile, has suggested the setting up of a bipartisan parliamentary select committee, which will have the authority to subpoena the siblings and as well as others involved in the saga. ■