Is Qatar's ongoing rift with its larger Arab neighbours a lesson in why small states should always act their size, and avoid stare downs with major powers when possible?
One former top Singaporean diplomat said as much in a commentary piece on Saturday, and promptly found himself chastised by his high placed peers in the Lion City's vaunted diplomatic mix.
Singapore – a city state smaller than New York City – prides itself for an adroit foreign policy which has seen it cultivate strong ties with all major powers, from the United States, China and other G7 nations. Its pragmatic "maximum number of friends" approach was first championed by the late independence leader Lee Kuan Yew as a bulwark for small states.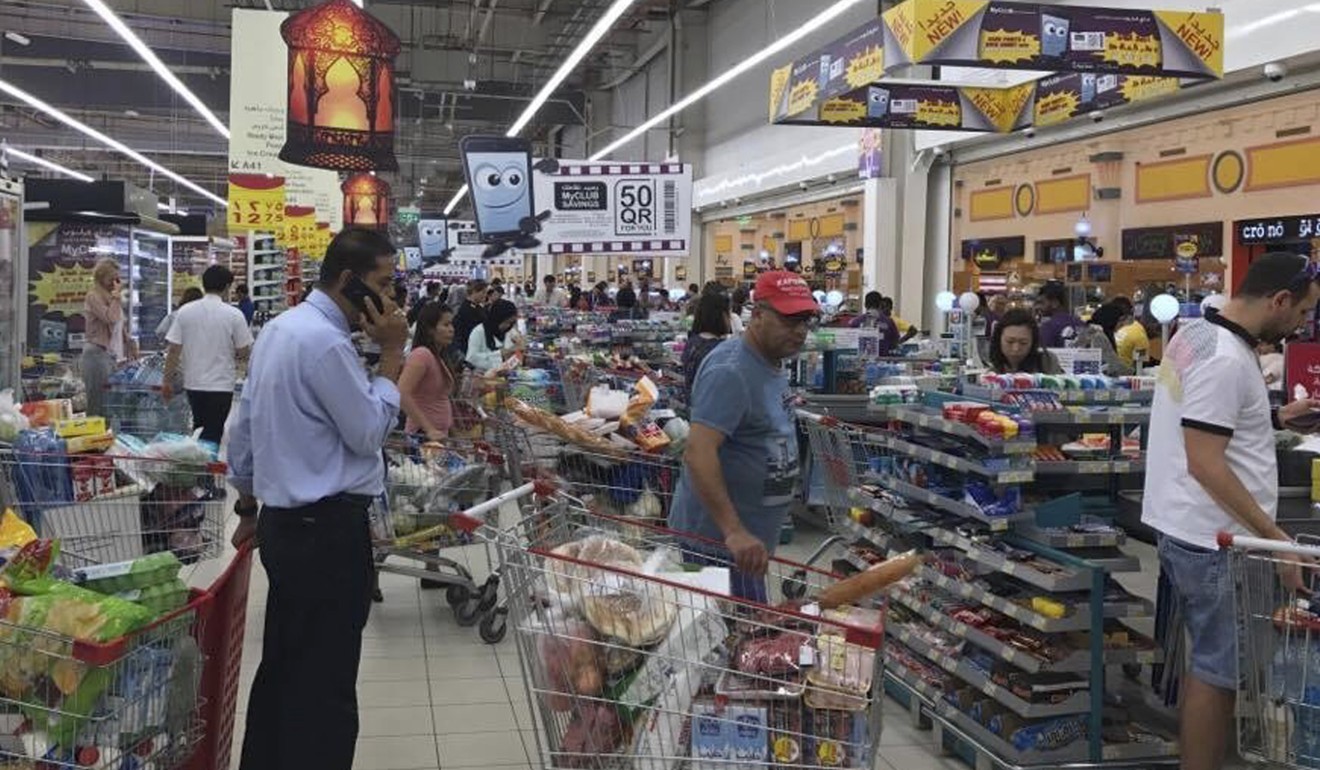 Despite being the leader of a tiny island republic, the senior Lee, father of current prime minister Lee Hsien Loong, was known to have been extensively consulted by world leaders on world affairs well into his twilight years. He died aged 91 in 2015 after a political career spanning six decades that included 31 years as premier.
But in a commentary for the Straits Times newspaper on Saturday, Kishore Mahbubani suggested Doha's troubles show that "small states must always behave like small states".
The tiny kingdom's current troubles with Saudi Arabia and its allies stem from the fact that it believed "that it could act as a middle power and interfere in affairs beyond its borders," wrote Kishore, the dean of the Lee Kuan Yew School of Public Policy.
How the Qatar crisis could turn into a disaster for Beijing
The former Singaporean permanent representative to the United Nations said "no small animal would stand in front of a charging elephant, no matter who has the right of way, so long as the elephant is not charging over the small animal's home territory."
He said with the demise of Lee Kuan Yew, Singapore's diplomatic heavyweight, the country should alter its foreign policy.
"We are now in the post-Lee Kuan Yew era. Sadly, we will probably never again have another globally respected statesman like Mr Lee. As a result, we should change our behaviour significantly," said Kishore.
Why US$50 oil is at the heart of the Saudi-Qatar conflict
"What's the first thing we should do? Exercise discretion. We should be very restrained in commenting on matters involving great powers." The diplomat alluded to the city state's decision not to openly back with China in the South China Sea dispute.
Instead, Premier Lee Hsien Loong last year voiced support for international arbitration as a way to deal with such territorial disputes. His comments at the time followed an international arbitral ruling on the dispute that went against Beijing, and which Chinese officials later described as "illegal and invalid". China reacted angrily to the Singaporean leader's comments.
Kishore said: "There is a season for everything. The best time to speak up for our principles is not necessarily in the heat of a row between bigger powers". His comments appeared to rebuke the Singapore's government's long held position that it would not waver from publicly supporting the international rule of law, even if that meant displeasing bigger powers.
This stance triggered a fierce reaction from Bilahari Kausikan, a fellow foreign ministry grandee.
Kishore's point about small states was "muddled, mendacious and indeed dangerous," the ambassador-at-large wrote on Facebook, in a rare public disagreement among the country's top diplomats.
"Independent Singapore would not have survived and prospered if they always behaved like the leaders of a small state as Kishore advocates," wrote Bilahari, who has served as permanent secretary of the foreign ministry and as the Lion City's envoys to Russia and the UN.
He added: "They did not earn the respect of the major powers and Singapore did not survive and prosper by being anybody's tame poodle."
The veteran diplomat – who has a large Facebook following because of his forthright views on foreign policy – raised an incident in 2010 where he said the then Chinese foreign minister Yang Jiechi had stared at his Singaporean counterpart George Yeo as he "pointedly reminded [the Association of Southeast Asian Nations] that China was a big country".
Why Saudi-UAE campaign against Qatar and Iran puts China in a bind
Bilahari said George Yeo "stared right back". Yeo, who left politics in 2011, is currently the chairman of the Hong Kong-listed Kerry Logistics Network.
The country's patriarch Lee Kuan Yew too "stood up to China when he had to," Bilahari said.
"The Chinese respected him and that is why he later had a good relationship with them. I don't think anyone respects a running dog."
He further turned the screws on his former foreign ministry colleague: "I am profoundly disappointed that Kishore should advocate subordination as a norm of Singapore foreign policy. It made me ashamed."
If that was not enough chastising, K Shanmugam, a former foreign minister, entered the fray on Sunday afternoon. He shared Bilahari's post and said Kishore's piece was "questionable, intellectually".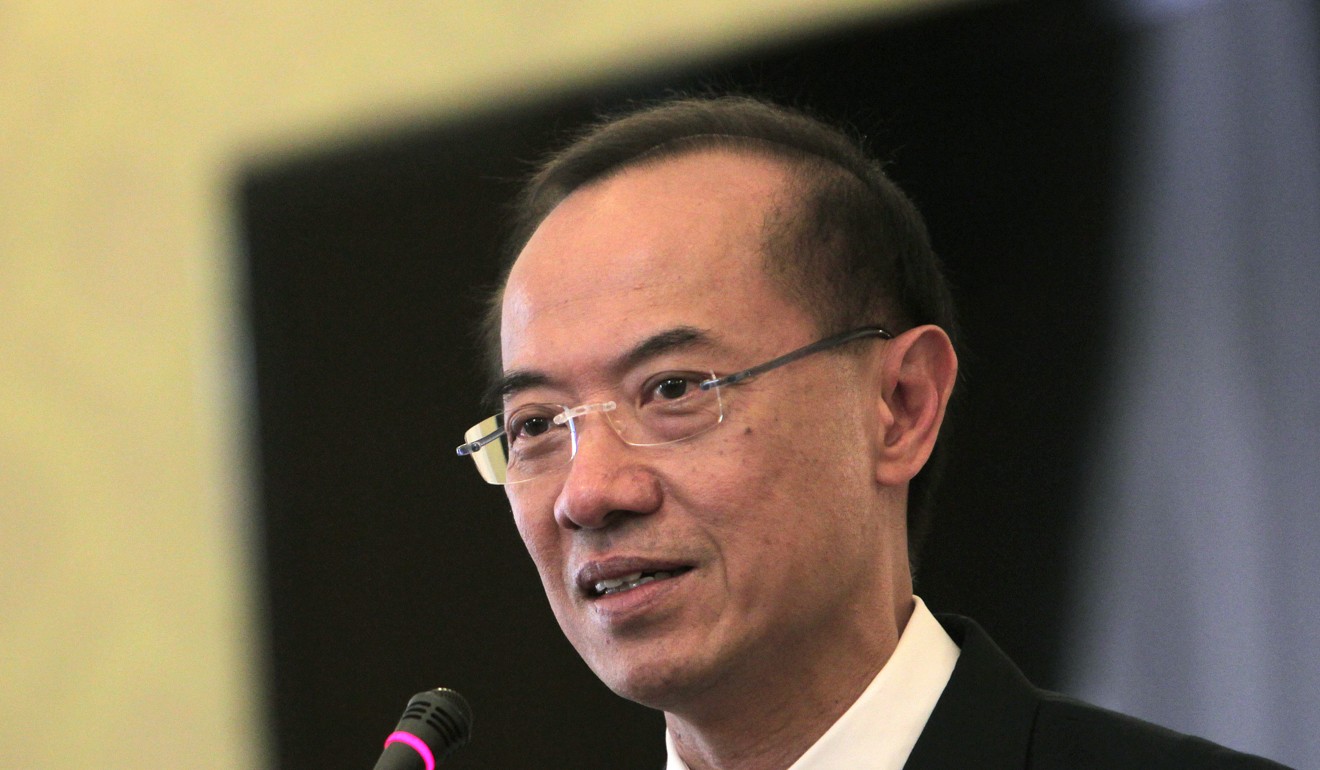 "We have to be clear about our interests and go about it smartly. But not on bended knees and by kowtowing to others," wrote Shanmugam, a stalwart in the ruling People's Action Party who is currently the law and home affairs minister. The fierce retorts did not elicit a response from Kishore. Some Singaporeans however saw the light side of the country's diplomatic top guns verbally jousting in public.
"I thought they were pals," wrote Khairul Anwar on the Straits Times Facebook page.
On Bilahari's Facebook page, one commenter asked the diplomat, "why is he [Kishore] suddenly talking like he's from across the border to the south?"
Bilahari replied: "You have to ask him."