Questions remain over whether Singapore's prime minister, Lee Hsien Loong, has fully weathered the political storm caused by the abuse of power allegations made against him by his estranged younger siblings, despite the two sides signalling they wish to draw a line under the saga.
In a joint statement on Thursday morning, his two siblings Lee Hsien Yang and Lee Wei Ling said: "We are not politicians and do not wish to see Singapore embroiled in a never-ending public argument".
"For now, we will cease presenting further evidence on social media, provided that we and our father's wish are not attacked or misrepresented," the two siblings said on Facebook.
The two said they made a ceasefire offer soon after their initial public salvo against the premier on June 14, but it was rebuffed. "We look forward to talking without the involvement of lawyers or government agencies," they said. They warned that they were holding in reserve "complex" evidence against the premier unsuited for public circulation. "We reserve this to show to a truly open and independent investigation, if there ever is one," the two siblings said.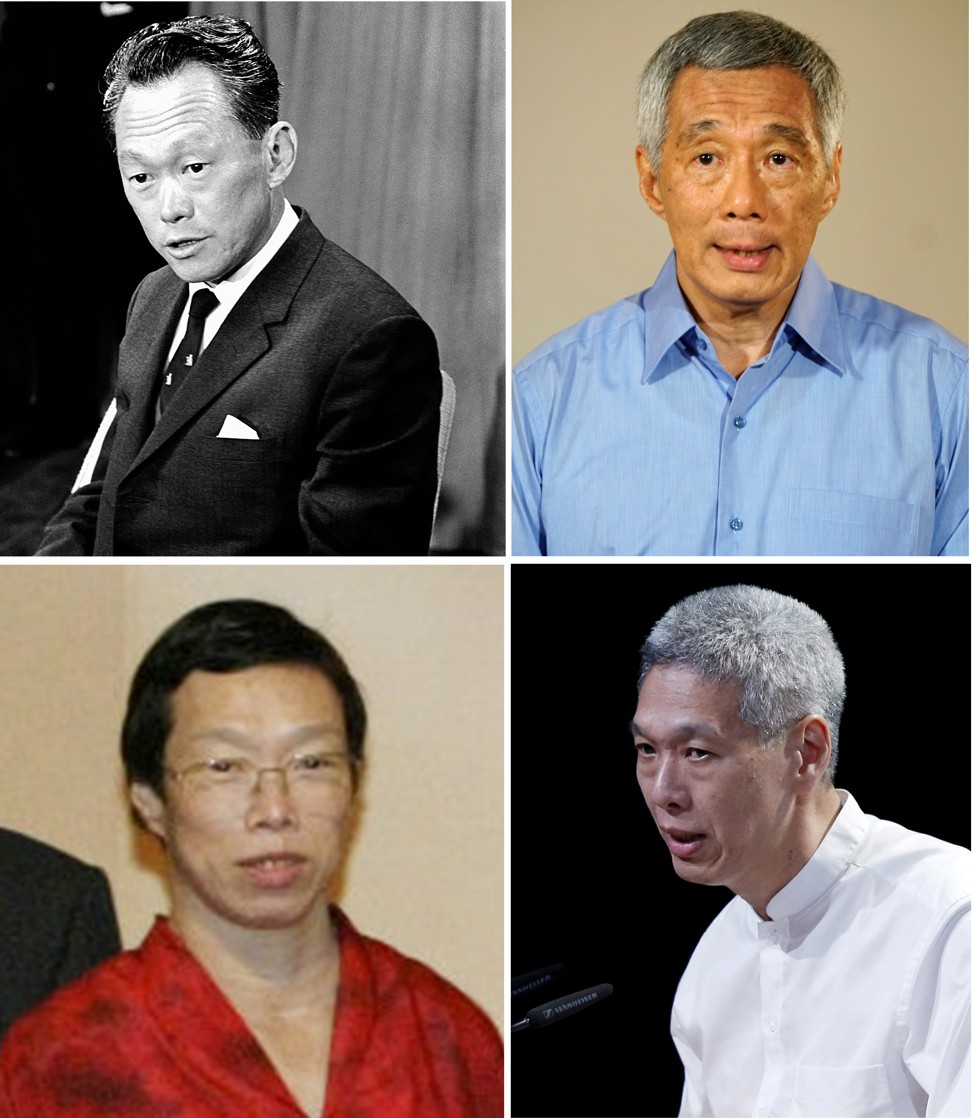 The development comes two days after the premier told lawmakers in parliament he hoped to reconcile with his siblings, and amicably settle their feud away from the public gaze.
Lee stressed he would resist suing them for libel despite their "baseless" accusations against him over the past three weeks. The three are the children of Singapore's independence leader, the late Lee Kuan Yew. The feud over the fate of their family home at 38 Oxley Road – Lee Kuan Yew's home of seven decades – erupted into a national debate last month when the two younger siblings went public with accusations that their brother had used his executive powers to get his way over the property.
Despite their conciliatory tone on Thursday, the two siblings, who are the executors of their late father's estate, did not back down from their original allegations.
CROSSING THE RUBICON
They sought to paint Lee Hsien Loong as the person who initiated the feud, describing a face-to-face quarrel on April 12, 2015 – three weeks after their father's death – as the moment the premier "crossed the Rubicon", as he "shouted at us and intimidated us".
They claimed their eldest brother escalated the feud over the house by engaging lawyers, refusing to talk to them directly, and shutting them out of family gatherings.
They repeated their claim first made on June 14 that the premier convened a special ministerial committee to railroad their plans to demolish 38 Oxley Road – a wish Lee Kuan Yew included in his final will before his death at age 91.
Lee Hsien Yang, a well-known corporate figure, and Lee Wei Ling, a neurologist, say their eldest brother opposes demolition because he wants to preserve the house as a monument in order to draw political capital from their father's aura as the republic's founding premier.
Lee Hsien Loong has dismissed this claim, stating instead that the committee – headed by his deputy Teo Chee Hean – is merely examining future options for the property. The 65-year-old leader has recused himself from official decisions on the century-old bungalow.
WATCH: Singapore Prime Minister says sorry for family feud
"It is wrong that Lee Hsien Loong takes his grievances with Lee Kuan Yew's estate to a
committee of subordinates," the siblings said in their latest joint statement. "There is a clear conflict of interests and it cannot by any stretch of imagination be considered an impartial forum."
Eugene Tan, a Singaporean politics observer who has followed the saga closely, said the "fundamentals in this bitter dispute" had not changed, even as both sides appeared keen on de-escalation. "The sad saga has diminished the standing of PM Lee, Mr Lee Hsien Yang, Dr Lee Wei Ling, the Singapore Government, and Singapore," Tan, a law professor at the Singapore Management University, told This Week in Asia.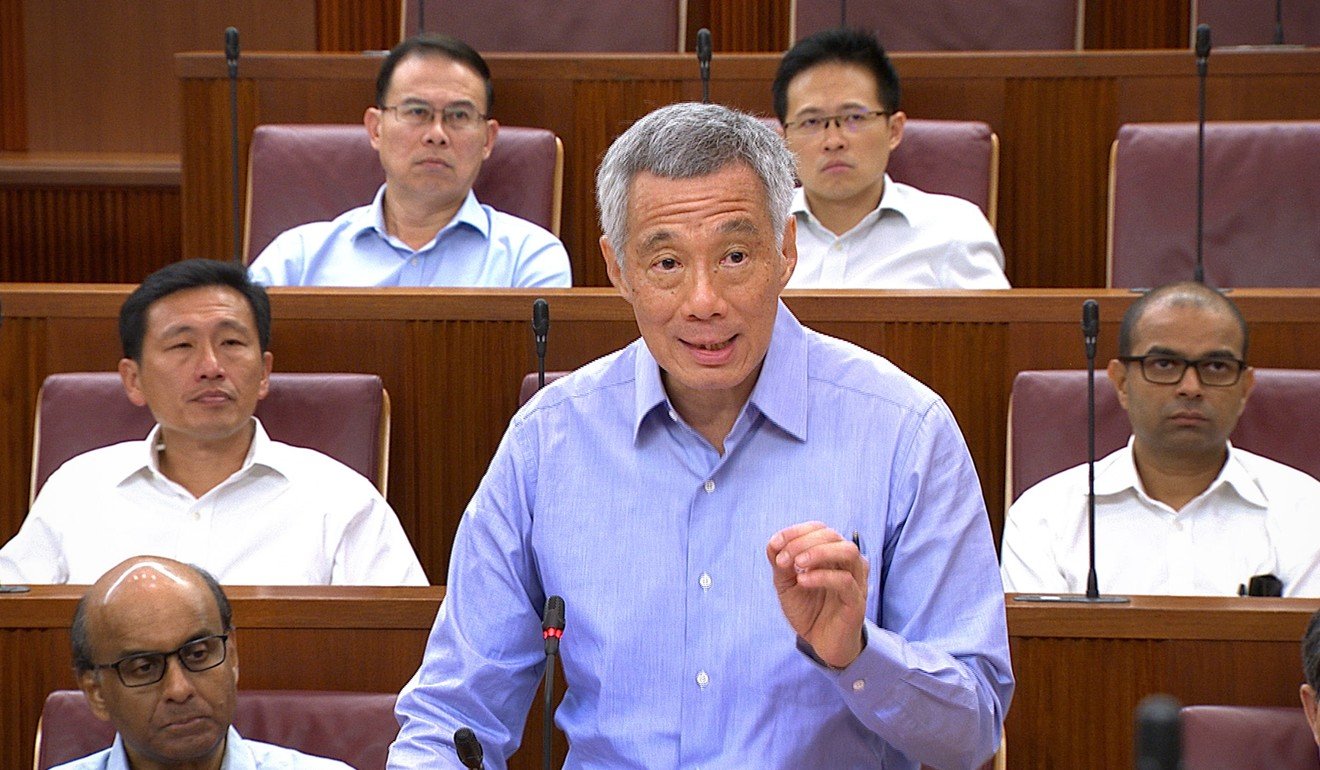 A representative poll conducted by the Singapore-based polling firm Blackbox Research last week showed nearly eight in ten Singaporeans felt the saga had hurt the Lion City's international standing.
If the family infighting continued in the full glare of the public, the feud would "extract a significant political cost on PM Lee, the government and the ruling party, particularly as the country enters a critical stage in the leadership succession," Tan said.
MPs from Lee's ruling People's Action Party (PAP) – which holds 83 out of 89 seats in parliament – overwhelmingly backed the prime minister in a parliament debate on the saga on Monday and Tuesday. In his round-up speech on the second day, the Lion City's leader said the legislative session showed "that there has been no abuse of power, by me or the government'. No vote was taken after the debate.
WATCH: Singapore PM says siblings' charges 'baseless'
CALL FOR INDEPENDENT INQUIRY
His two siblings took issue with this in their statement on Thursday.
"It is impossible for MPs to effectively question PM Lee, when his party controls almost all the seats in the house," they said. "No independent investigator has gathered evidence, interviewed other witnesses, or subpoenaed the government's own records," they said.
"As we pointed out before, parliament is not the right forum for investigations of this nature."
His siblings said they were holding off on their social media campaign – they have made 47 posts on Facebook since June 14 – as this would "muddy the facts".
They wrote: "If there is ever a truly independent inquiry to examine the evidence, they are welcome to ask. Ultimately, it is up to the people of Singapore whether they hold Lee Hsien Loong to a true accounting."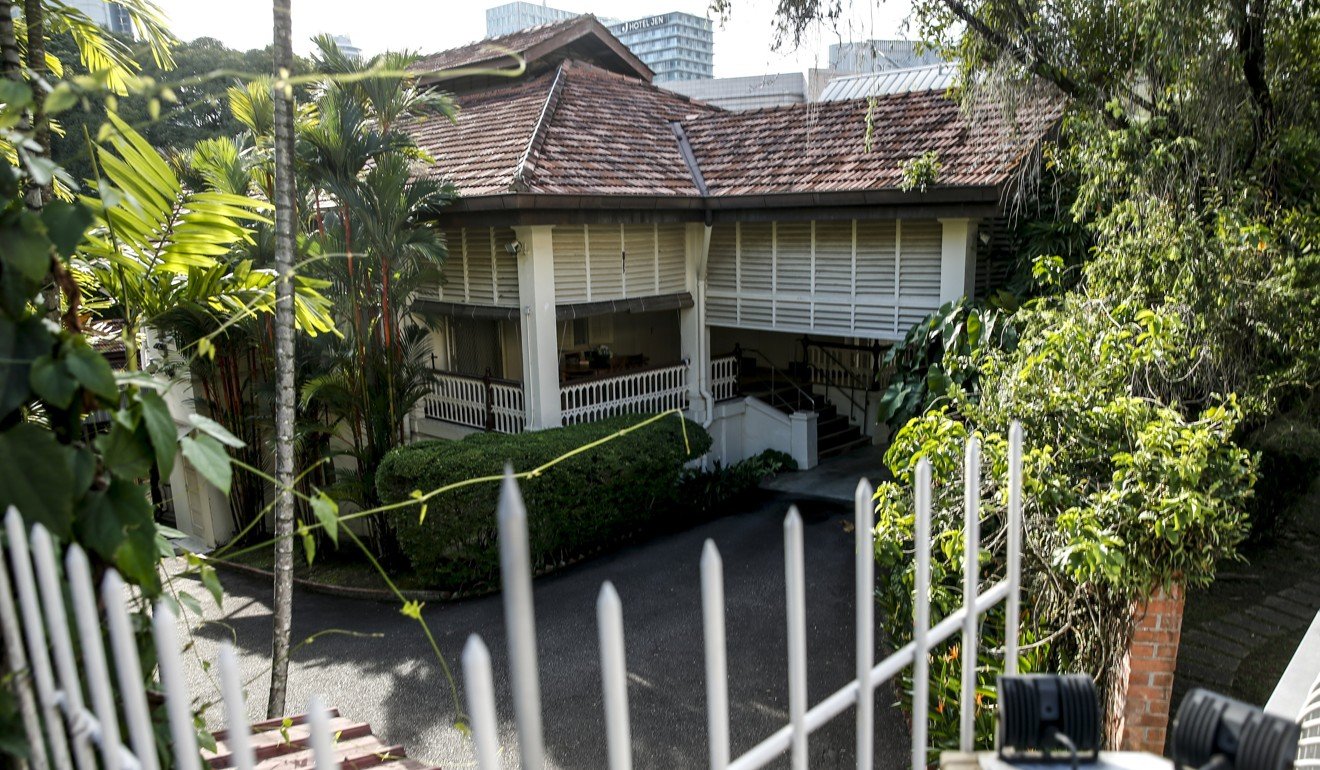 Mustafa Izzuddin, a politics researcher at Singapore's ISEAS Yusof Ishak Institute, said for the younger siblings, "nothing less than the house being demolished will bring closure to the feud".
The quarrel is likely to re-escalate if options other than demolition are considered by the government of the day, the researcher said. Under the law, the government can override Lee Kuan Yew's demolition wish. Officials have said no decision will be made until it is vacated by Lee Wei Ling, who continues to live there.
The siblings' Thursday statement was an opening for both sides to settle the matter "either directly with one another, or through a mutually acceptable family member or a close relative acting as a mediator," Mustafa said.