In the weeks and months after the popular Cambodian political analyst Kem Ley was gunned down at a busy service station in the nation's capital, his rural childhood home has turned into a pilgrimage site for scores of his supporters.
Thousands are travelling Takeo province's Tram Kak district, where a Buddhist ceremony was held on Sunday to mark one year since Kem Ley was shot dead as he drank his morning coffee, sparking a nationwide outpouring of grief.
Cambodian leader's civil war threat put to the test by vote
A former soldier, Oeuth Ang, admitted to pulling the trigger – claiming his motive was revenge for an unpaid US$3,000 debt – and was sentenced to life imprisonment in March. However, many insist the unemployed gunman was not the only one responsible for the assassination. Ang's wife was among those who questioned where he would have got the money to offer such a loan, while others have raised suspicions about his ability to concoct the plan and purchase an expensive weapon.
"For people both in and outside Cambodia, we want to see the government and the court find the real killer," said Kem Ley's brother, Kem Rithisith, who said he and his family did not believe justice had been served.
Ahead of the one-year anniversary, a group of 164 local and international civil society organisations wrote to Interior Minister Sar Kheng, urging the government to establish "an independent and impartial commission of inquiry" into the case, slamming the investigation as "inadequate".
A separate joint statement signed by more than 100 NGOs said the trial had left many questions unanswered. "Despite compelling evidence – including video footage – indicating potential accomplices, only one suspect was charged and convicted in a flawed trial which failed to fully cross-examine witnesses or investigate serious doubts about the killer's motive," it said.
While Kem Ley did not hold back from taking on Cambodian politicians of all persuasions, he was particularly critical of the government and spoke pointedly about corruption. Prime Minister Hun Sen has ruled the country for more than three decades, a period that has been marked by unsolved killings of prominent figures including environmental activist Chut Wutty and union leader Chea Vichea.
The government has strongly denied any involvement in the deaths.
Why are abuse claims in Cambodia's war on drugs being ignored?
Cham Bunthet, an adviser to the Grassroots Democracy Party, which Kem Ley helped to establish, said Kem Ley had told him before his death not to bring his daughter to meetings as he was worried for their safety.
"I asked him, then what is the reason we're doing this? He said, that's our service," Bunthet said. "We know [people] want to destroy us but we can't stop them from doing that. The only thing we can do [is] free them from their unwholesome, immoral behaviour."
Kem Ley's wife, Bou Rachana, has taken their five children into hiding while they wait for Australia to process an application for asylum.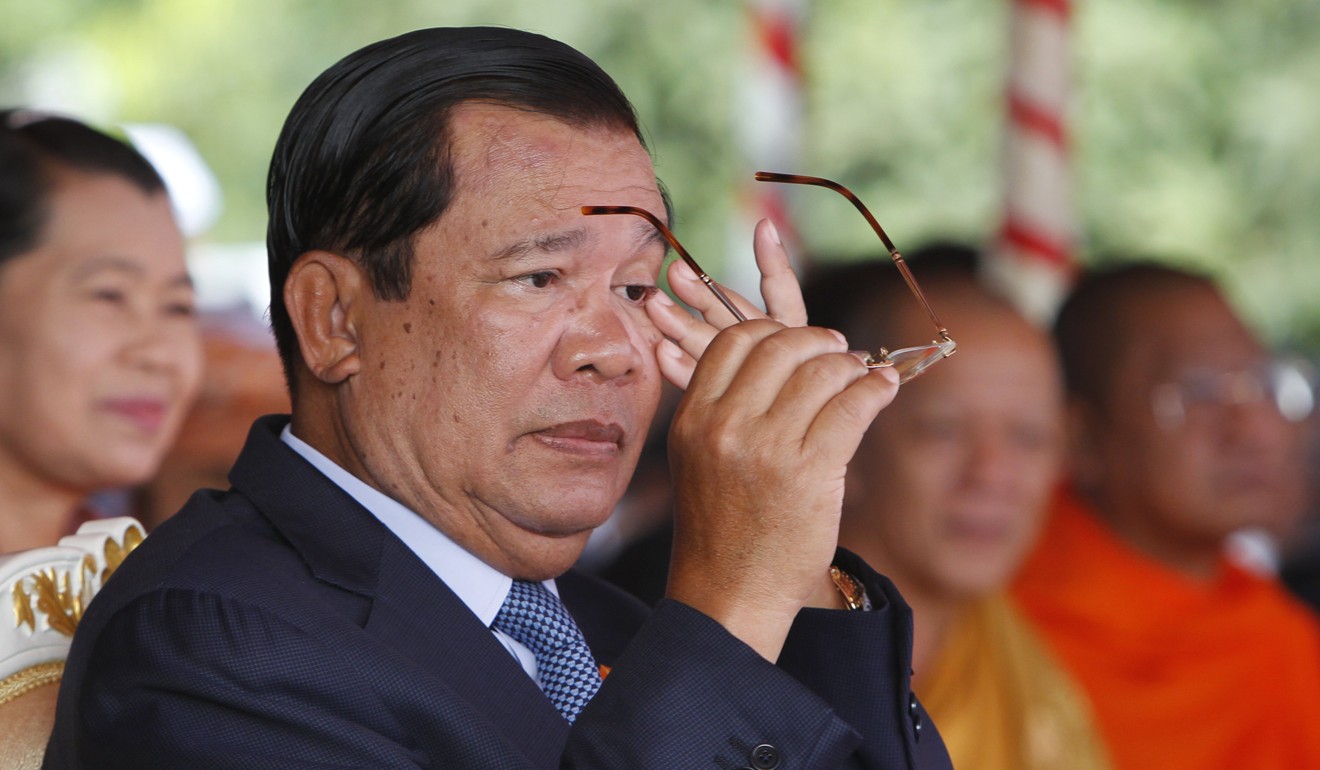 Communicating via Facebook messenger from their secret location in a third country, Rachana said Cambodia's legal system does not offer justice for the poor or the innocent.
"They [the authorities] thought they already found justice for us by sentencing Chuob Somlab to life in prison. For me, I don't accept Chuob Somlab as the killer, and [we] did not get justice," she wrote, using the name Ang gave police after his arrest, which translates to 'Meet, Kill'.
"Not only me, but other people also know that the court is not independent," Rachana added.
The couple's youngest son, Kem Ley Virak, was born in October, three months after his father's death. The name Virak means "hero".
Could Sam Rainsy's resignation help end Hun Sen's reign in Cambodia?
And that is exactly how many Cambodians now feel about his father. In the year since his death, Kem Ley has been elevated to the status of a martyr. Yesterday, visitors lined up to pose with a statue in his likeness, which stood before a large painting of his body lying in a pool of blood. Others, wearing t-shirts emblazoned with his face and slogans calling for justice, lit incense sticks that burned before a row of flower-covered portraits.
For many, such as 66-year-old Choy Savath, Kem Ley has become a powerful symbol of democracy in Cambodia. "He was a person who believed in democracy, and his views were accepted by the people. He had a really big impact on them."
Bunthet, Kem Ley's colleague and friend, agreed: "I think that's the legacy he has left behind: the struggle for freedom, liberty and solutions."