Amid the din of a few hundred protestors that he helped assemble in front of the main gate of Indonesia's parliament, Cepu Supriyanto struggled to make himself heard by a visiting reporter.
With the help of no fewer than eight megaphones, the demonstrators belonging to the Silent Majority, an activist group he founded, screamed their support for the country's Corruption Eradication Commission (KPK) as legislators inside mulled a censure motion that could defang the watchdog panel.
But Supriyanto, who was unaware of the Nixonian origins of the name he chose for his group, said he already had his sights on the presidential election still two years away.
"The next election will be about religion. Jokowi's mission must be to fight against radicalism and support secularism," Supriyanto said, using the nickname of the country's president, Joko Widodo.
He may be disappointed. Three months after his one-time protege, Basuki "Ahok" Purnama, was denied re-election as Jakarta's governor and then landed in jail, convicted of blasphemy, Widodo has all but jettisoned the reformist image that helped catapult him from a small-town mayor to head of state in two years. Instead, he is cleaving to the party elites he once sought to push aside, hoping to rely on their logistics, manpower and national networks to stay ahead of a voting public more conservative than he faced three years ago.
"Indonesia is hostage to shifting public sentiment that is being manipulated by Islamic radicals," said Andrew Mantong, a researcher at the Centre for Strategic and International Studies (CSIS), a think tank, in Jakarta.
"He needs traditional party support."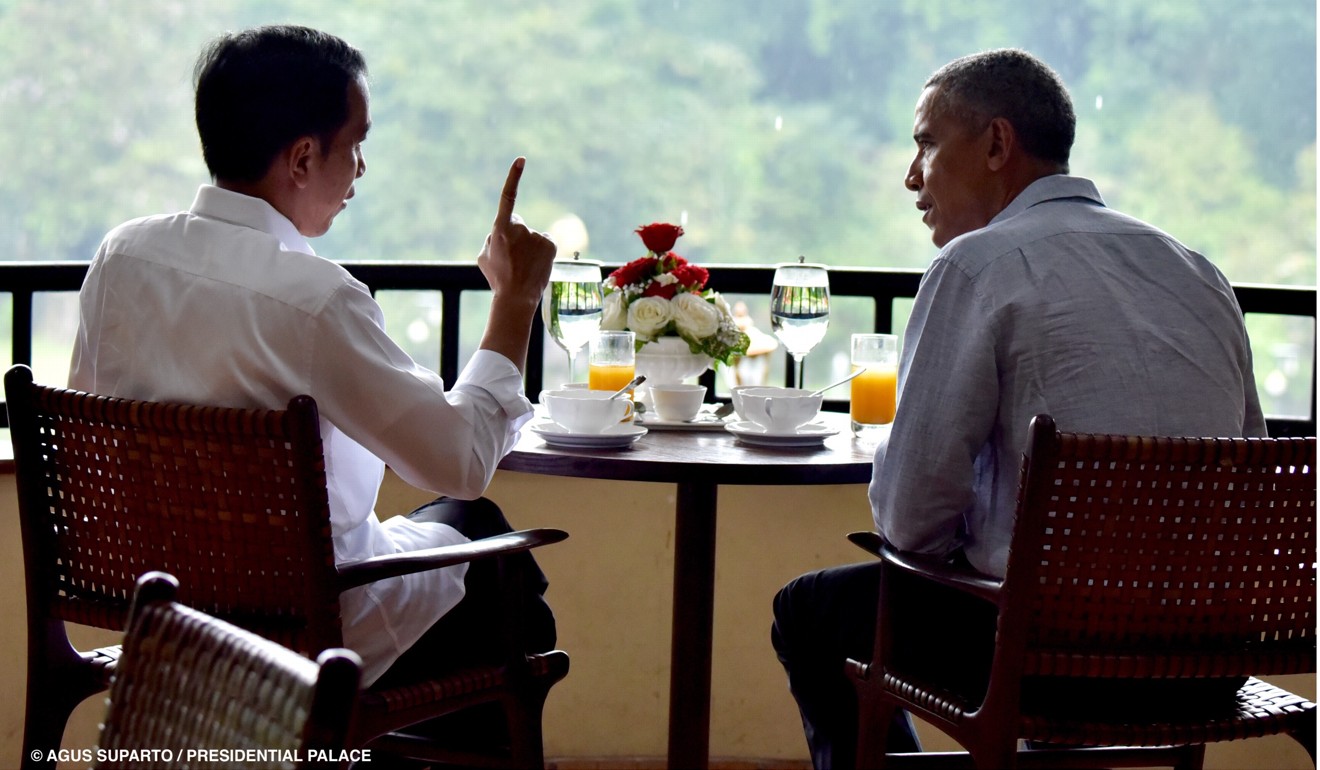 That decision to side with the power brokers was made in dramatic fashion in December when Widodo made the rounds at a prayer meeting attended by some 500,000 at the Istiqlal Mosque, which is walking distance from the presidential palace. His tour guide was his nationalistic general Gatot Nurmantyo, who briefly broke off all military cooperation with Australia after the discovery of a spoof pamphlet making light of Indonesia's founding principles, the Pancasila.
The complaint of those assembled was against Ahok and the comments he made the previous September while campaigning. Islamic conservatives claim Ahok had insulted the Koran. His defenders say the campaign was overblown and that Widodo had thrown his close political ally under a bus.
"We weren't happy with how Jokowi handled that," said Eva Sundari, a member of parliament, who belongs to Widodo's own party, the Indonesian Democratic Party of Struggle (PDI-P). "He was limited in what he could do. The military was forcing him to act and the radicals have been growing in strength for years. Now they are too big to fight in one shot."
Chief among the radicals is the Islamic Defenders Front (FPI), a hate group that got its start when the military was finally eased out of its political role in the early years of Widodo's predecessor Susilo Bambang Yudhoyono. In January, Anies Baswedan, who would beat Ahok in April's poll, appealed for support from the group in front of its leader Rizieq Shihab, who promotes the adoption of sharia law throughout Indonesia.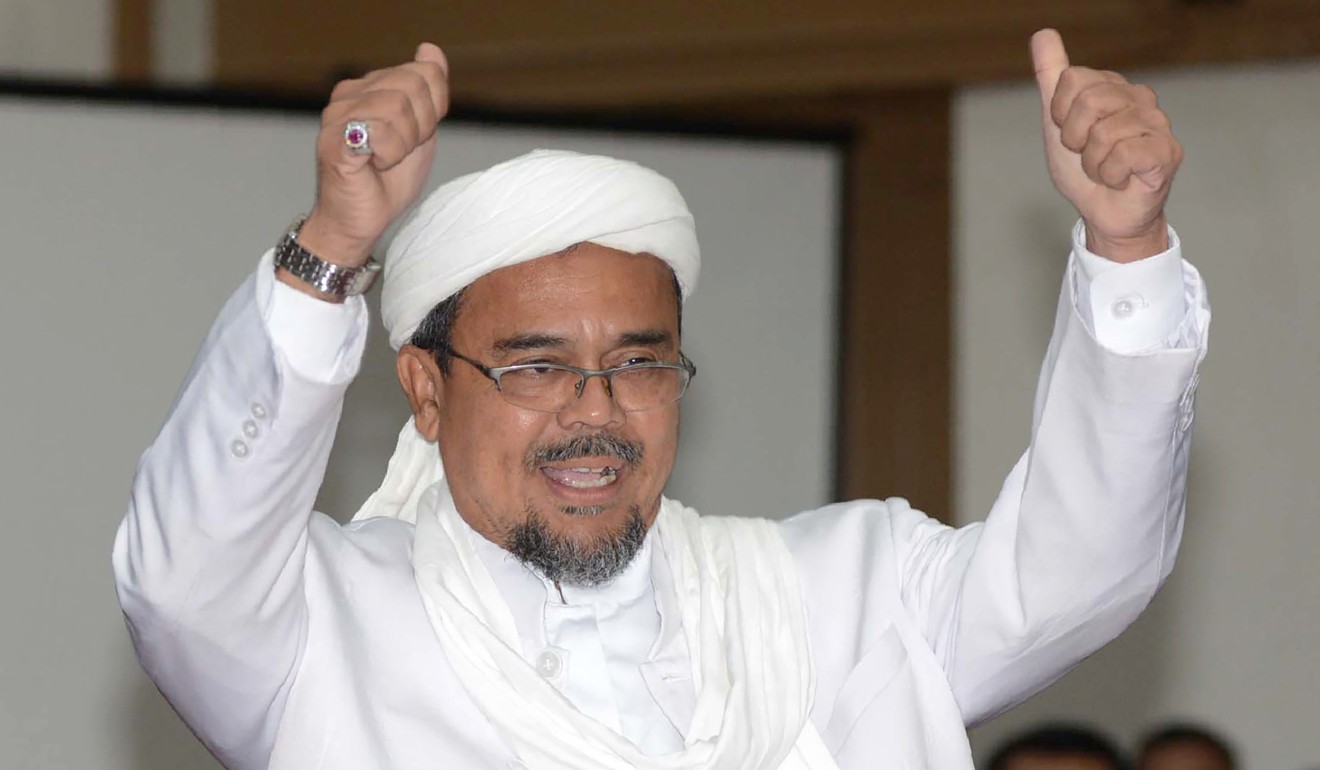 "We don't want to give up," Sundari said. "We don't want democracy to be hijacked."
For more than four years, Widodo and Ahok were an impressive, if short-lived, double act in Jakarta.
While governor and deputy, the duo played good cop, bad cop in hot pursuit of reform and crooked bureaucrats. Widodo pleased crowds and smoothed feathers that might be ruffled by his straight-shooting deputy who got results.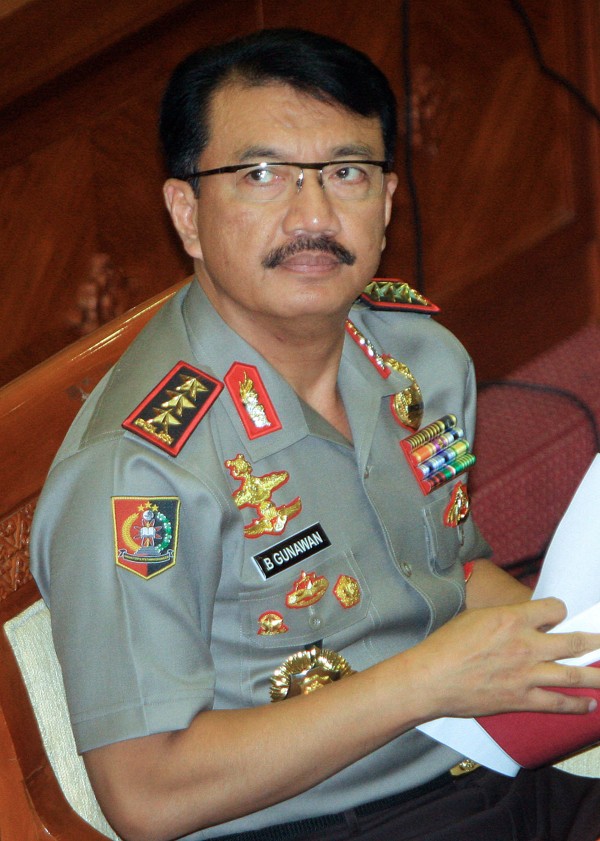 During that time the pair introduced free health care and education for the city's poor, echoing Widodo's achievements when he was mayor of Surakarta in Central Java. Later Widodo dusted off three-decades-old plans for the city's above- and below-ground mass rapid transit, which will go into operation in 2019. After Widodo was elected president, Ahok rose to the governorship. Ahok put the city's budgets as well as its tenders and acquisitions online, denying opportunities for kickbacks by its more venal bureaucrats.
As president, Widodo has ended fuel subsidies, which ate up almost as much money as education spending, and kick-started a multibillion-dollar infrastructure-building spree.
But then his taste for reform faltered and the currying of favour began. Within months of entering office, he nominated as his police chief Budi Gunawan, who is closely linked to his party's chair Megawati Sukarnoputri, despite warnings a KPK probe into Gunawan's possible corruption was imminent. Widodo later withdrew the nomination, but not before a firestorm of arrests and counter-arrests between police and graft-busters. His cabinet is filled with party cadres and Suharto-era generals. One, retired army general Wiranto, has a human rights record so awful he has been banned from entering the United States.
In recent months Widodo overlooked two separate ethics committee investigations and an upcoming KPK probe into possible kickbacks linked to the roll-out of a new identity card to support Golkar party grandee Setya Novanto for speaker because he wanted his group's support in parliament. Most recently, he appointed his party chief, the troublesome Megawati, to head a task force aimed at curbing extremism.
It doesn't have to be like this, said Kevin O'Rourke, who is the author of the weekly newsletter Reformasi. With approval ratings of well over 60 per cent, Widodo can easily strike out on his own. One way would be to support watering down election rules that require presidential candidates to have the support of 20 per cent of parliament. Lowering the threshold would free him to shop for support and put distance between him and the likes of Novanto and Megawati, who may covet her party's nomination for president herself, or for her daughter Puan Maharani, O'Rourke said.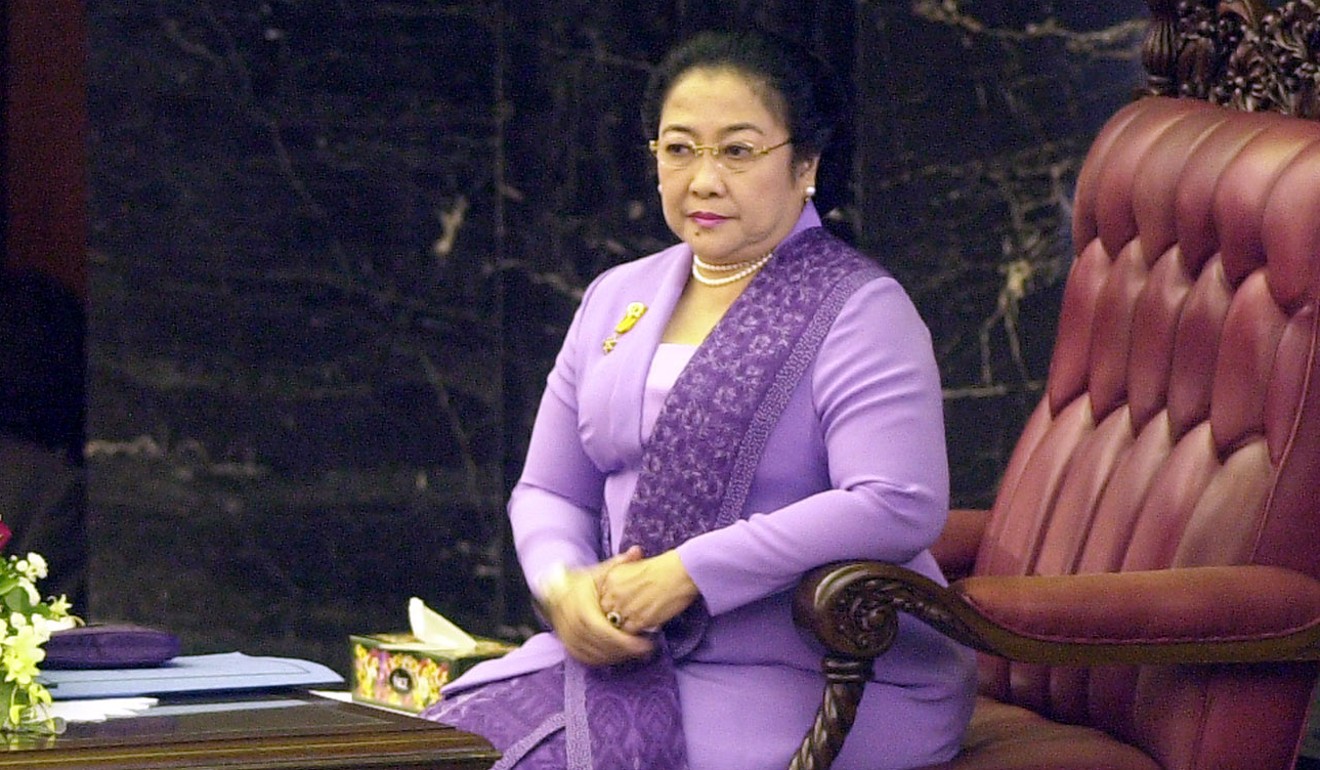 "There's what he should do and what he will probably do. What he should do is distance himself from PDI-P; capitalise on his popularity to manoeuvre himself into a more independent position," O'Rourke said.
"What he will probably do is stick closer to the big power brokers because he is paranoid they will push him aside for one of their own."
That's unlikely, said Sundari, who said she expects her party to renominate Widodo for president. Still, she said she worries the presidential election will be a rerun of Jakarta's gubernatorial election.
"We should be focusing on welfare. Instead people were focusing on morality and blasphemy," she said.
A tie-up with Islamic parties could also inoculate Widodo against charges of not being sufficiently pious, said the CSIS's Mantong.
This, though, may trample the individual rights of members of minorities such as the country's LGBT community. A series of raids in recent months have seen more than 150 gay men rounded up by police.
"The strategy would be to disrupt the link between the Islamists' identity and political parties," Mantong said. "At the end of the day this will come at the expense of freedom."
For demonstrator Supriyanto, such a candidacy would be a non-starter. Ahok's ouster was a blow to the country's secularist ideal, something that he and his small group have vowed to protect.
"His loss and the verdict was beyond my imagination," he said. "We accept the verdict but haven't moved on from it.
"We will continue to fight." ■