When officials from Indonesia's Corruption Eradication Commission (KPK) swooped in to nab Ridwan Mukti, the former governor of Bengkulu, on corruption charges, few there were surprised.
Mukti was after all the third governor to have been arrested this way in five years.
Well into his second year as governor, he had done little about the crumbling schools and roads in his corner of Sumatra. Nevertheless he and his wife Lilly Maddari were nabbed on suspicion of accepting 1 billion Indonesia rupiah (US$75,000) in cash, delivered in a cardboard box, thought to be kickbacks linked to roadwork. That he was arrested just days away from Eid al-Fitr, when Muslims don new clothes to mark the end of Ramadan, only added to the delight of locals.
"We joked that his new orange vest must be very exclusive," said Irna Yuliastuty, a local anticorruption activist, about the attire suspects are required to wear here. "It's from the KPK!"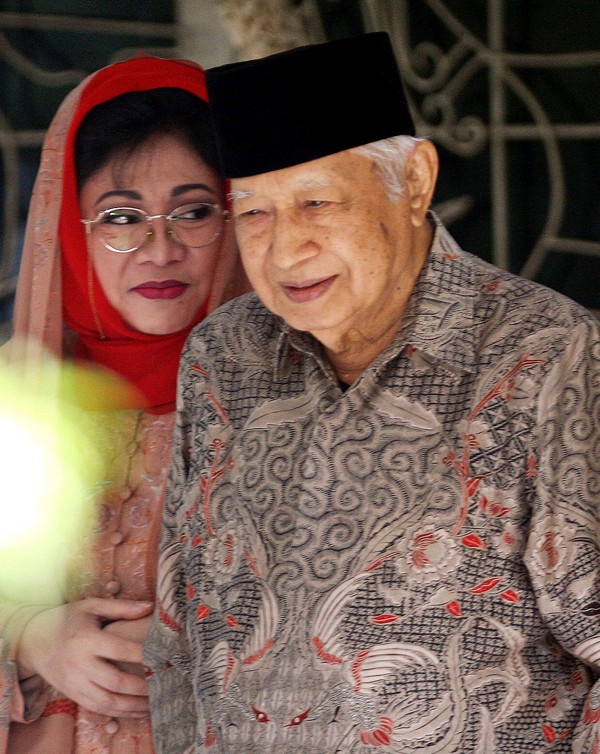 Two decades after the fall of corrupt dictator Suharto, whose family is thought to have amassed a fortune of US$15 billion, cases such as Mukti's remain Indonesian news staples. Last week the speaker of the lower house of parliament, Setya Novanto, was indicted on suspicion that he helped siphon off half of US$345 million earmarked for the role out of a new national ID card.
KPK's deputy head of the KPK, Laode Syarif, says progress cleaning up politics has been too slow. "The pace is not meeting expectations," Syarif said in an interview with This Week in Asia.
While the country's president, Joko "Jokowi" Widodo has run a clean administration and introduced some business, one man can only do so much, he said.
"It's hard for one man to push for accountability across the whole country," Syarif said.
For more than 15 years, the body leading the clean up of Indonesia's politics has been the KPK. A small but tenacious agency, it has a staff size similar to its counterpart in Hong Kong, the Independent Commission Against Corruption, to hunt for fraud throughout a populous more than 30 times bigger. And at 70 billion rupiah (US$5.3 million) of the KPK's annual budget is 1 per cent of that of the national police. Even so, it has tried and convicted 119 members of parliament and 17 governors, among others.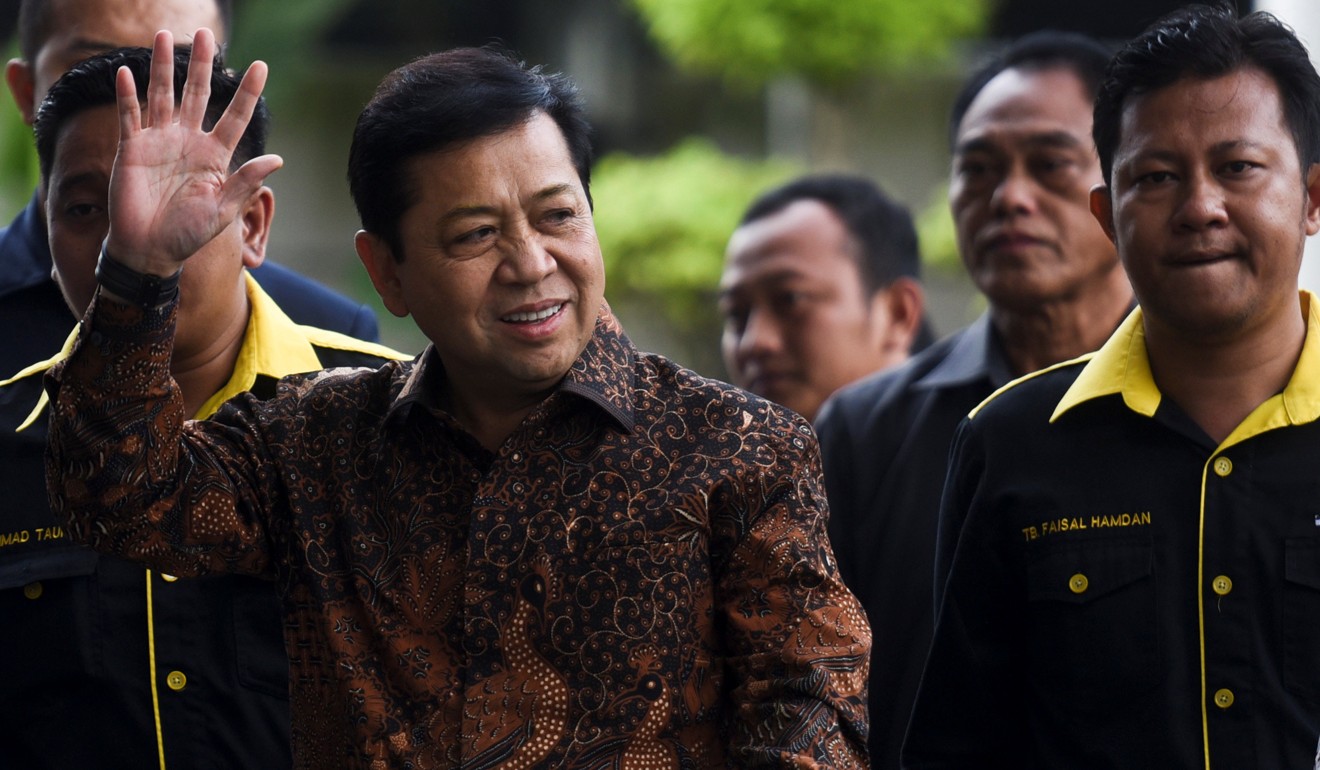 Helping matters is what appears to be an end to an ongoing rivalry between the KPK and the police. Over the years the KPK has jailed more than 130 police, which has bred resentment. Matters came to head when the KPK attempted to take down the incoming chief in 2015, a move that touched off a flurry of arrests and counter arrests that ended with a rare retreat by the KPK.
Since then, the KPK has mended relations with its much bigger law enforcement sibling. The two share resources and staff. Almost half of the KPK's investigators are now police on secondment.
For its part the police, under the leadership of its new chief Tito Karnavian, are more willing to take on the less glamorous cases referred to it by the KPK. A new police unit handles cases involving payments that don't meet the KPK's 1 billion rupiah minimum threshold. The new police anticorruption detachment, Densus Antikorupsi, sounds similar to famed anti-terror unit Densus 88, presumably because it aims to strike fear into the hearts of anyone on the take, as its counterpart might with would-be jihadists.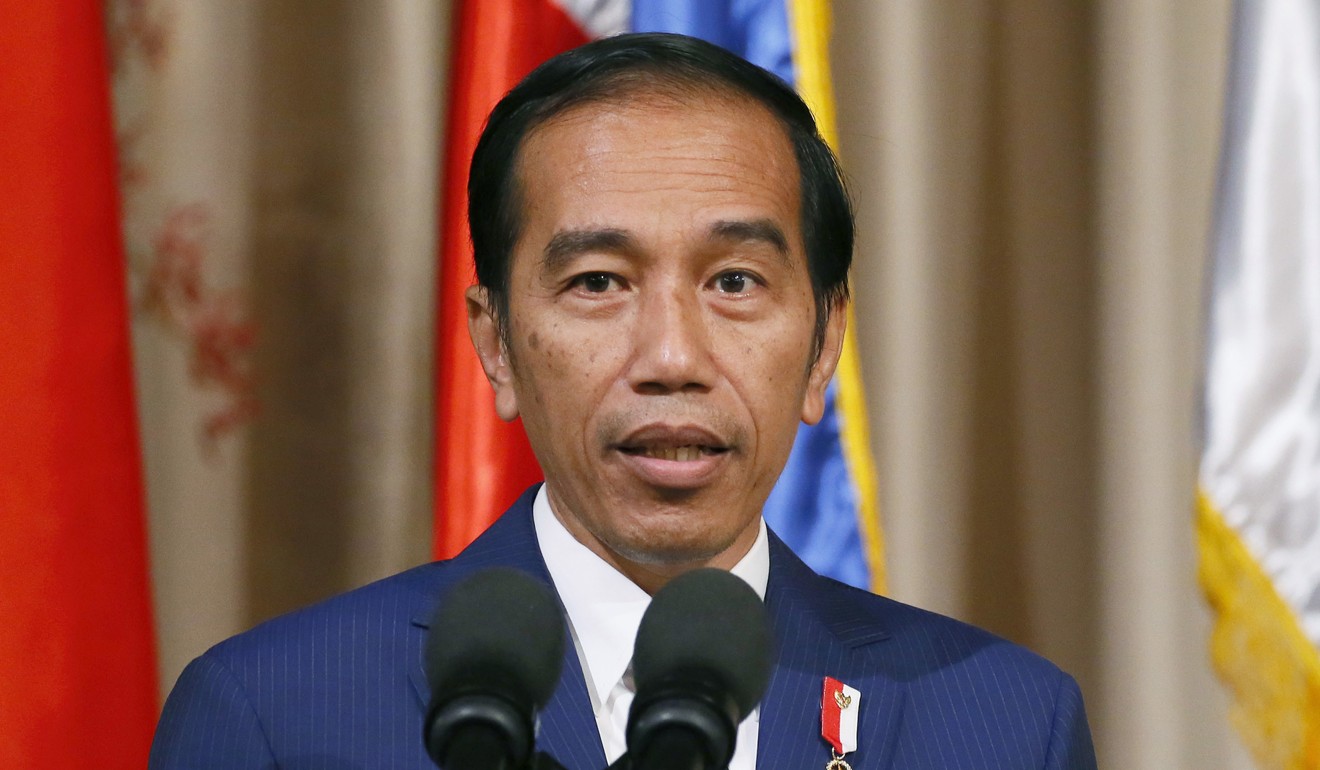 "We have been working very well over the past year and we want to maintain that," Syarif said.
But opposition remains. Lawmakers are attempting to disrupt the KPK as it pushes ahead with its investigation into the ID card kickbacks, which threatens to entangle more than three dozen senior bureaucrats and parliamentarians. The lower house has threatened to cut funding to KPK if its senior officials don't agree to testify in hearings to decide whether to censure the agency for supposed misconduct.
More than 130 legal experts have said parliament has no authority over the KPK as it risks diluting its powers to unearth sleazy lawmakers. With an 80 per cent approval rating and the backing of the president, Syarif says the agency is certain to carry on.
"We're confident," he says. "Parliament may need to pay attention more to their voters."
Those voters have had a taste of transparency and it seems they like it. Jokowi put much of the government's procurement and budgeting online. His own family is emphatically middle class. His immediate family makes little use of the trappings of the presidency – they prefer to live in their hometown in Surakarta and not the presidential palace. None of them are at the centre of sleazy rumours, a rarity here.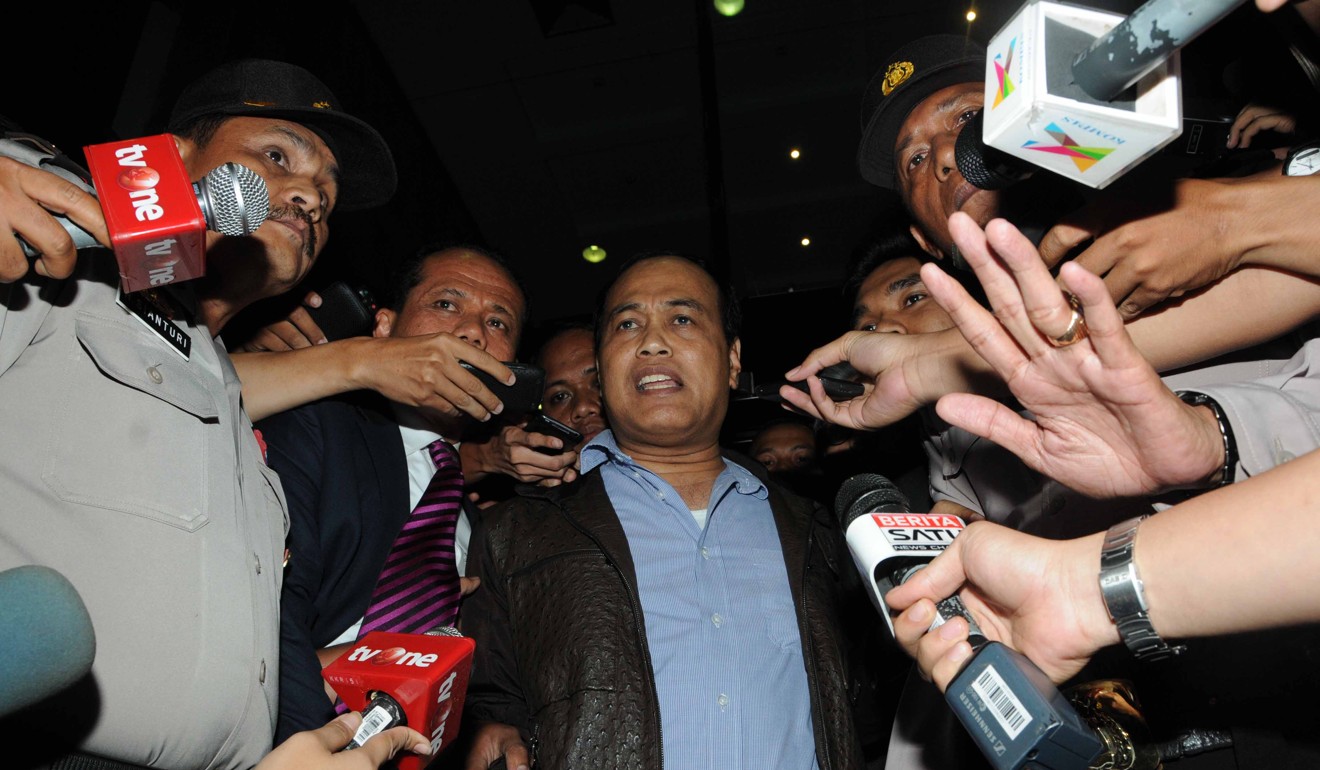 "Jokowi is seen as clean," says Adnan Topan, the coordinator of Indonesia Corruption Watch. "The anti-corruption movement is making progress."
The country's corruption perception index, as rated by the global international civic organisation Transparency International, has crept up three notches to 37th worldwide during Jokowi's three years as president. By comparison, neighbouring Malaysia has slipped a similar amount to 49th.
Despite this, corruption still holds strong in many areas. Off-duty government workers will still speed along renewal of a driver's license. A well-placed gift to a child's teacher will help ensure better grades. Edging toward transparency, then, means going against the grain, says Natalia Soebagjo, a researcher and chairwoman of the board at Transparency International Indonesia. "If you're in Indonesia you tend to have a pessimistic view about these things," Soebadjo says. "But we've gone past the stage of thinking that a certain amount of graft is OK. Overall, there is room for optimism."
But the worry is that graft may have spread from the centre of power to the regional governments. The province of Riau has seen three of its governors spirited away by the KPK. Better auditing of local expenditures by Jakarta, and online budgeting and procurement would help, Syarif says.
Until then, quiet patches of the country like Bengkulu will still be a humming with dirty deals, says Yuliastuty.
"It's a small lake with many crocodiles." ■