Malaysia's slew of Chinese-led infrastructure and real estate projects is in the spotlight as speculation mounts that Prime Minister Najib Razak will call a snap general election. Observers say heavy Chinese involvement in the economy could be a key issue of contention during campaigning. The government says the Chinese funds are essential to drive growth, upgrade ageing public infrastructure and create jobs for Malaysians. The opposition – led by Najib's mentor-turned-nemesis Mahathir Mohamad – claim the premier is carving out the economy to China for short-term political gain. The country's pipeline of rail and port projects are expected to receive 400 billion ringgit (HK$728 billion) worth of Chinese investments over the next two decades, according to Citi Research.
FOREST CITY (US$100 billion)
The mixed development project by Country Garden Holdings is the biggest overseas project by a Chinese property developer. Forty-two per cent of equity is held by Malaysian shareholders including Ibrahim Ismail, the monarch of Johor.
Expected completion date: 2035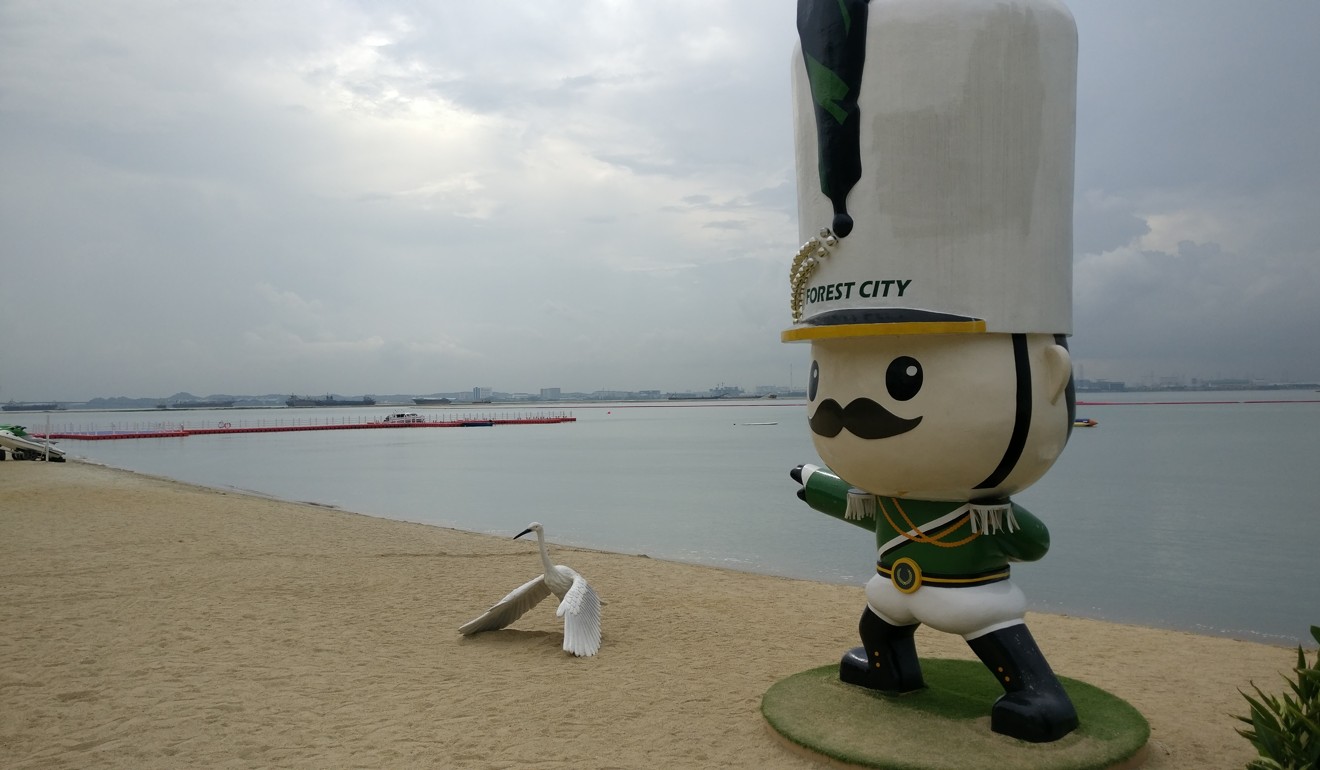 EAST COAST RAIL LINE (US$13 billion)
The 600km rail link will be owned and managed by Malaysia, but China Communications Construction Company will finance and build it. The Export-Import Bank of China will also provide soft loans.
Expected completion date: 2024
MELAKA GATEWAY (US$10 billion)
The port project was initially mooted by local firm KAJ Holdings but now boasts investments from PowerChina. Shenzhen Yantian Port Group and Rizhao Port Group are involved In construction works.
Expected completion date: 2025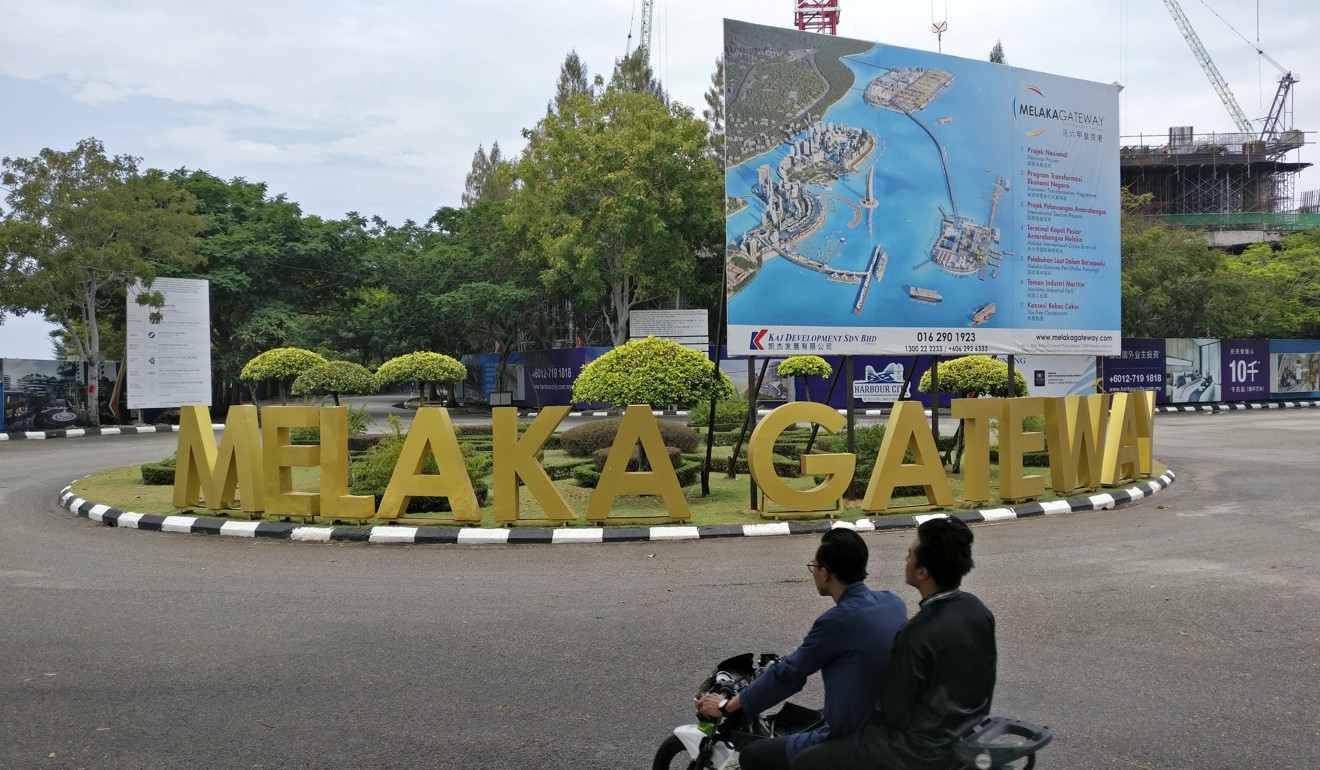 KUALA LINGGI INTERNATIONAL PORT
(US$2.92 billion)
This project aims to steal some of Singapore's lucrative bunkering business, with an oil storage capacity of 1.5 million cubic metres. It will provide servicing facilities for vessels used by the oil and gas industry. China Railway Group is financing and building it.
Expected completion date: 2027
KUANTAN PORT EXPANSION
(US$900 million)
This existing port on the east coast of Malaysia is being deepened under a joint venture between the government, local firm IJM Corp, and China's Guangxi Beibu. A 30-year concession to manage the port is 40 per cent owned by the Chinese firm, with the remaining 60 per cent held by IJM Corp.
Expected completion date: 2018
ROBOTIC FUTURE CITY, JOHOR (US$3.46 billion)
An agreement to develop this hub for robotic research was signed on the sidelines of the Belt and Road forum in Beijing. It is co-developed by the state government of Johor and Chinese robot maker Siasun.
Expected completion date: From late 2017
SAMALAJU INDUSTRIAL PARK STEEL COMPLEX
(US$3 billion)
Hebei Xinwuan Steel Group and MCC Overseas Limited last November agreed to invest in the steel plant at the Samalaju Industrial Park in Bintulu, Sarawak.
Expected completion date: 2020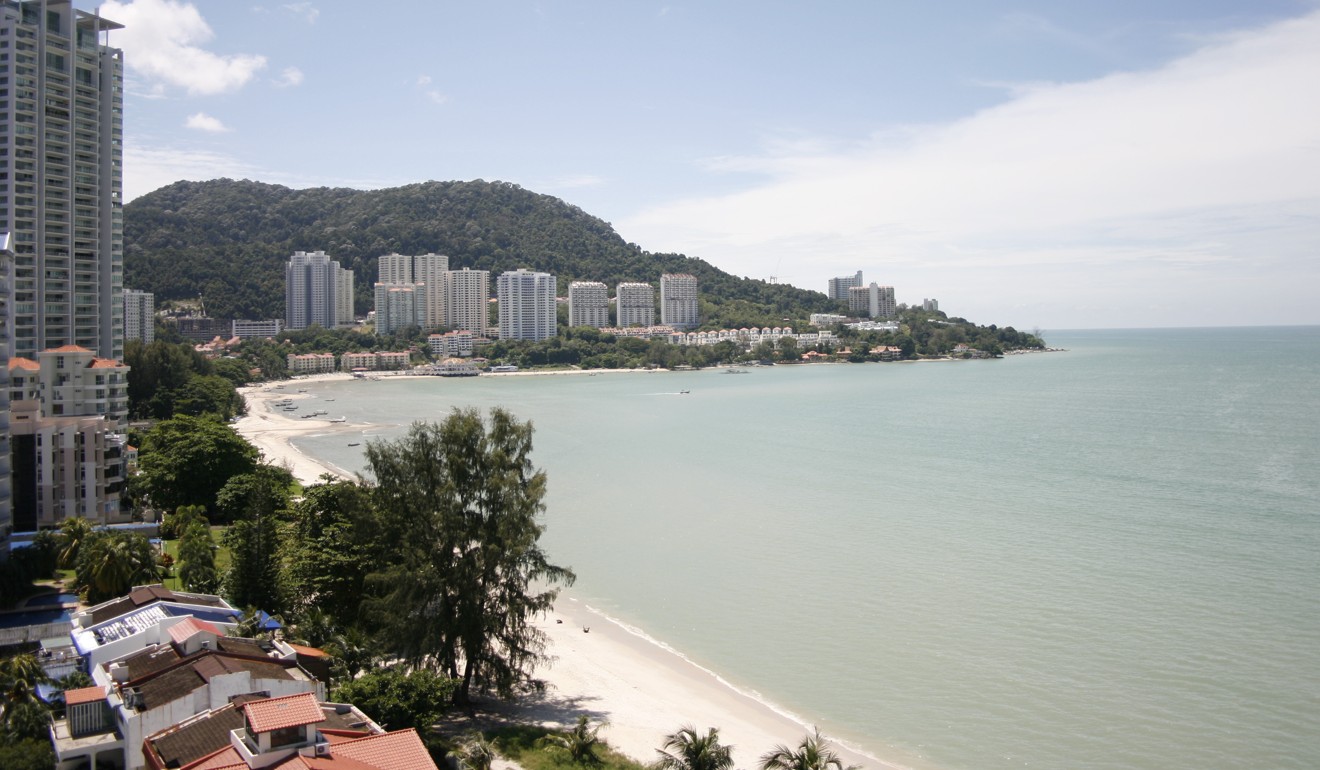 WATERFRONT LAND RECLAMATION IN PENANG
(US$540 million)
China Communications Construction Company Limited won the 2015 tender to reclaim land on Penang island's prime Seri Tanjung Pinang waterfront zone.
Expected completion date: 2018
GREEN TECHNOLOGY PARK IN PAHANG
(US$470 million)
China Nuclear Huaxing Construction Co will jointly develop a biomass and solar power station as well as the adjoining green technology park located in the Pekan district of Pahang, the electoral constituency of Najib.
Expected completion date: Not available
METHANOL AND METHANOL DERIVATIVES PLANT IN SARAWAK (US$190 million)
China Huanqiu Contracting and Engineering Corporation – a unit of China National Petroleum Corporation – is a partner in this project in Tanjung Kidurong, Bintulu. The plants will be fully owned by the Sarawak government.
Expected completion date: 2021
THE SHORE, SABAH (US$130 million)
The property development project in Kota Kinabalu, Sabah's capital, is a joint venture between local firm Titijaya Land Berhad and China Railway Group Limited.
Expected completion date: 2022 ■
— Bhavan Jaipragas