The first half of 2017 has not been particularly kind to Country Garden, the Chinese property developer behind the US$100 billion metropolis being built in a special Malaysian economic zone bordering Singapore that is dubbed the "next Shenzhen".
The Hong Kong-listed developer building the sprawling Forest City development found itself at the centre of a political feud in January when the top government critic Mahathir Mohamad launched a blistering online campaign against it to ram home attacks against Prime Minister Najib Razak for embracing China.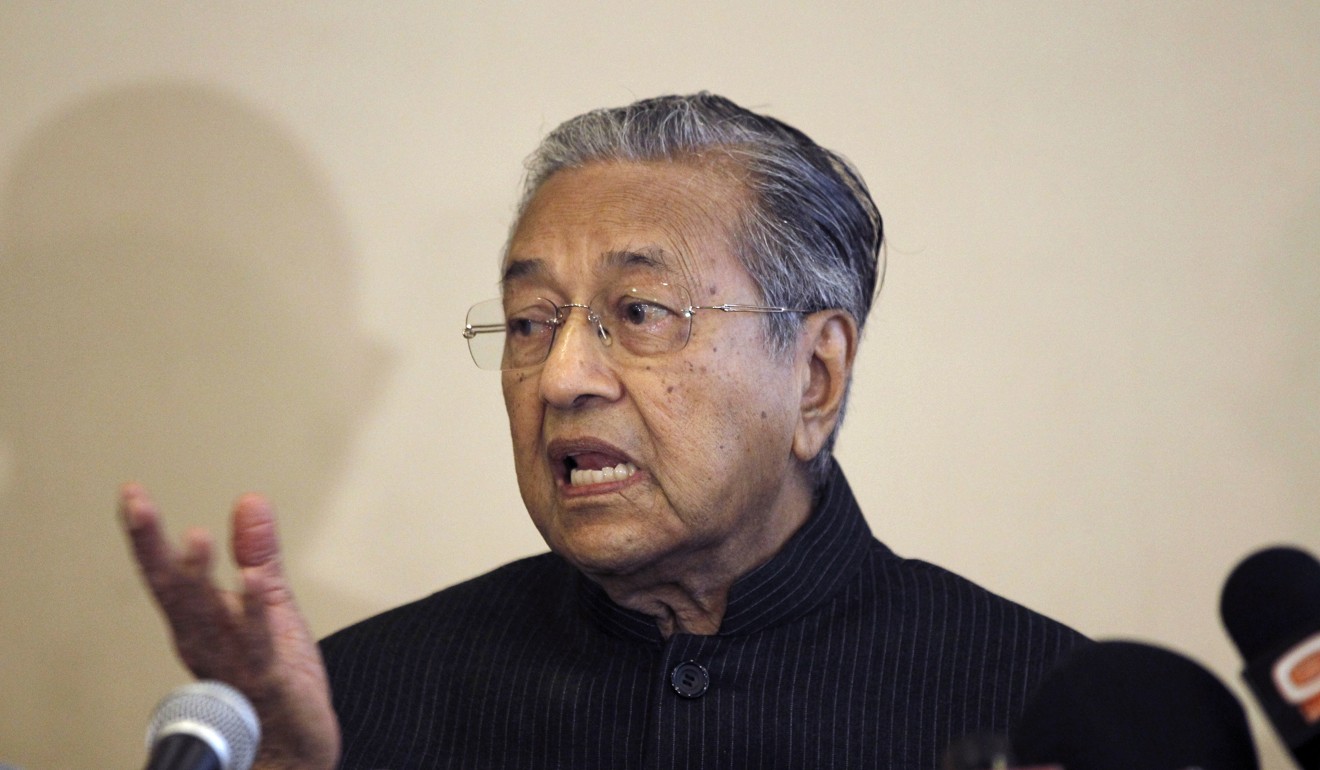 The Chinese home builder's troubles then deepened in March when Beijing unleashed aggressive measures to clamp down on capital outflows.
That meant Country Garden – China's third-largest developer – had to reconfigure a home market-focused sales policy that had seen some 70 per cent of its early Forest City sales snapped up by Chinese nationals. Now, as the unflattering headlines ebb away, the company is stepping up efforts to show it has come out of the tumultuous six months unscathed.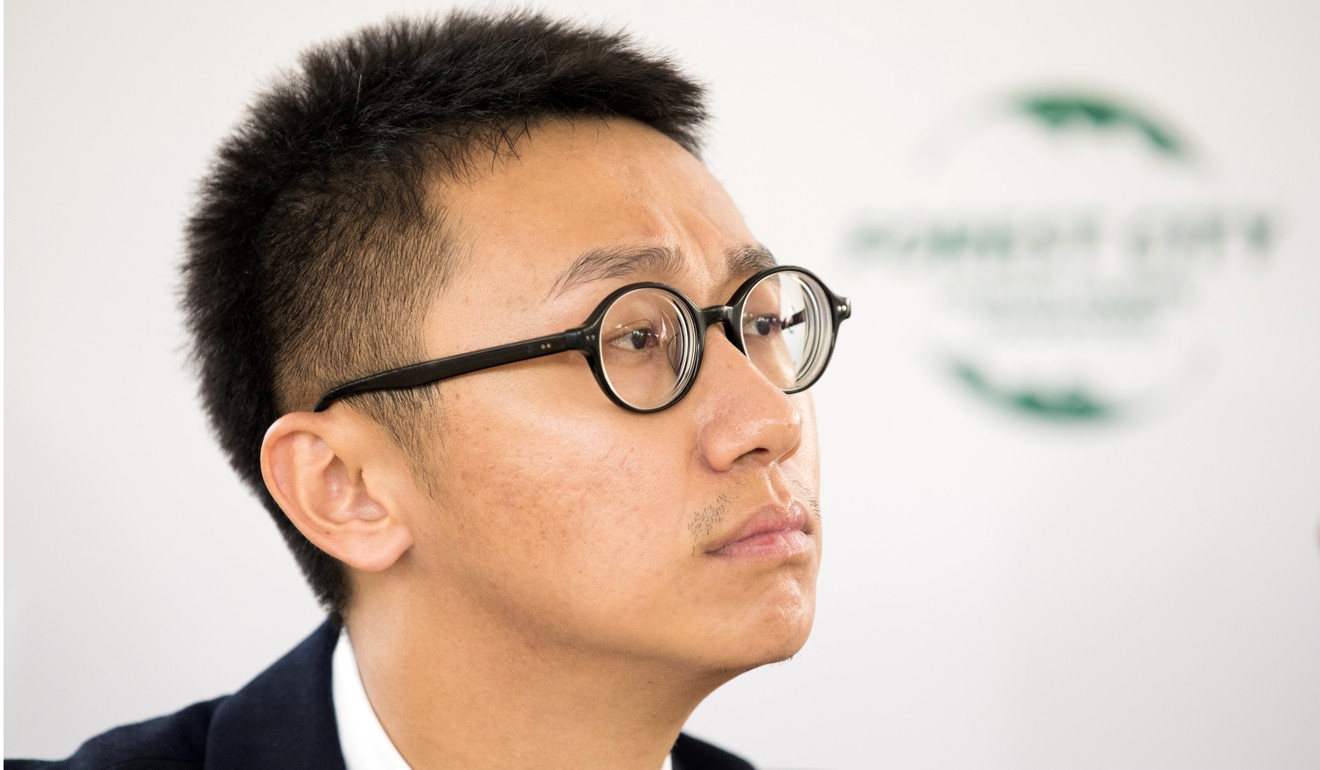 Yu Runze, its leading Malaysia-based executive overseeing the Forest City project, told This Week in Asia in e-mailed comments that "the project is progressing very smoothly, as planned".
But independent industry observers say the project's use as a political bogeyman by Mahathir, coupled with weakened sales due to the capital clampdown in China, means significant hurdles remain for Forest City, billed by Country Garden as "a dream paradise for all mankind".
Its first tranche of flats are due to be ready next year, but the 1,400-hectare project will not be completed until 2035.
On Friday, the company made a slew of announcements, including the unveiling of plans for a traditional Chinese medicine hospital and an upgrade of a massive in-house prefabrication facility.
And among 21 new business agreements inked on Friday was a tie-up with Hong Kong telecoms company PCCW for data centre services.
Yu said the new deals emphasised just how Malaysia and the Iskandar development region – where Forest City is sited – stood to gain from the private-property venture.
The Iskandar zone is three times the size of Hong Kong and has drawn in billions of dollars of investments since its launch in 2006.
"We understand the scale of our project has drawn attention from many quarters, including the opposition," Yu said in the e-mailed comments. But it was "simplistic to view Forest City as just a Chinese project", said Yu, president and chief strategy officer at Country Garden Pacificview, the Malaysian holding company behind Forest City.
"Ultimately, we just focus our efforts on doing what we do best – developing a township and in Forest City's case, a futuristic urban model of what future metropolises would look like," he said.
Yu added the company focused on "those who support us", naming the Malaysian government as well as the monarchy and local government of the Johor province – which has purview over the Iskandar region.
THE MAHATHIR FACTOR
Mahathir's attacks on Forest City – on his popular blog chedet.cc and in comments to the media – has centred around the government's decision to grant the development freehold status.
The acid-tongued leader – premier from 1981 to 2003 – characterised Forest City as a carve-out of Malaysian land to China. Last year, he quit Najib's National Front coalition of which he had been part of for decades, citing a loss of confidence in the premier over his handling of the multibillion dollar graft scandal at the state fund 1Malaysia Development Bhd (1MDB).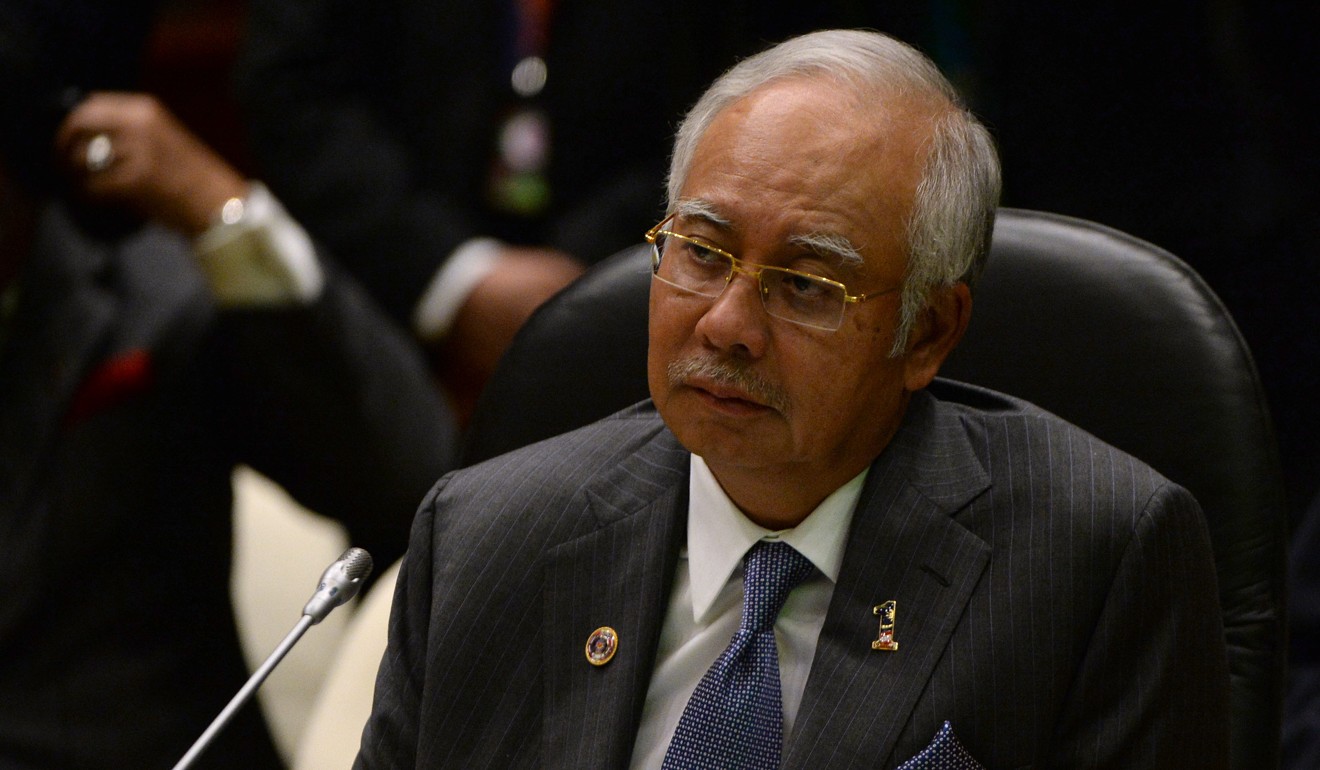 He joined hands with the opposition, which has made Najib's acceptance of hundreds of billions of ringgit worth of Chinese investment one of its key gripes with the current administration. Mahathir and other government critics say the pro-Beijing tilt could hurt Malaysia's sovereignty.
In an interview with T his Week in Asia in March, Mahathir said Forest City was "not a Chinese investment, but a settlement".
"Once you buy land, then you gain control over that piece of land. That is different from FDI [foreign direct investment]. It's going to be their own city where they are going to have their own shops, their own banks, their own everything."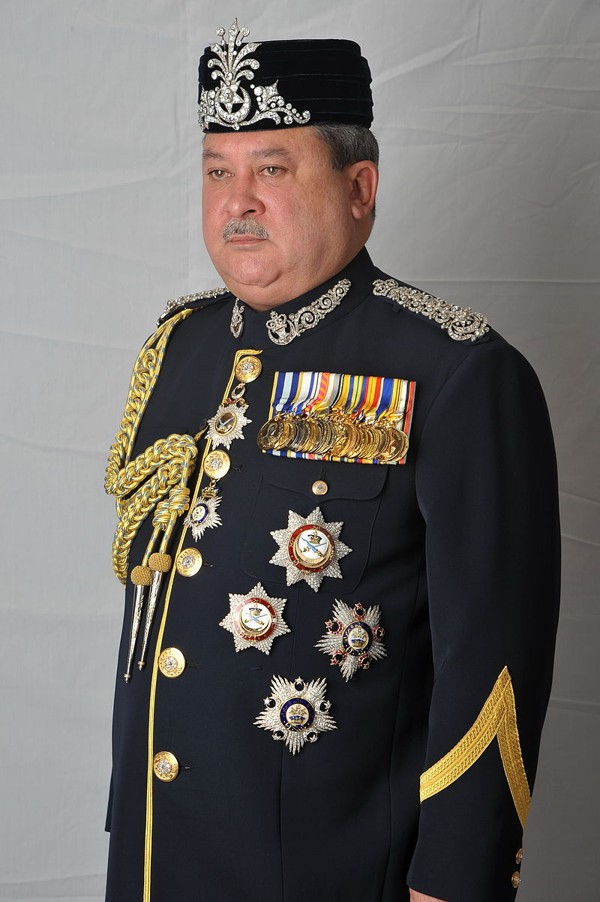 Mahathir's criticism of the project drew sharp rebukes not only from Najib, but from Ibrahim Ismail, the influential Johor Sultan, who slammed the former leader for "putting political interests above Malaysian interests". The constitutional monarch accused Mahathir of "creating fear, using race, just to fulfil his political motives".
Company records seen by This Week in Asia showed Ibrahim had an indirect 25.6 per cent stake in the Malaysian-domiciled Country Garden Pacificview.
The Chinese developer had a 58.2 per cent stake, while the Johor state government held eight per cent of equity. Mahathir's acerbic attacks on Forest City have ebbed away in recent months, in part because he wanted to avoid provoking the popular monarch further ahead of impending polls, some observers say. There is some speculation Najib might call a snap election in the coming months, even though the current electoral term does not end until August 2018. The state of Johor – with millions of rural Malay voters who revere Mahathir – is seen as crucial for the opposition to snatch victory at the ballot box.
"I thought it was unwise for the opposition to have attacked the Forest City project as it indirectly criticised the Johor royalty who still command respect and influence among the electorate in the state," said Asrul Hadi Abdullah Sani, a Malaysia-based analyst with the BowerGroupAsia political risk consultancy.
"This is even more so as the two main states that Mahathir's [party] is targeting are Johor and Kedah," Asrul said. Oh Ei Sun, another veteran Malaysian politics watcher, said the opposition's criticism of Forest City had died down in recent months "due to China's capital outflow controls", which had dampened sales to Chinese nationals. "There is no point to criticise any more."
CAPITAL OUTFLOW CLAMPDOWN
Addressing the tightened restrictions on capital outflows, Yu said the market might have overreacted "before calming down and taking stock of the situation".
"With the continued opening up of the Chinese economy and Chinese companies, there is an increased demand for cross-border trade settlement in China's yuan currency," Yu said. He added: "We believe the Chinese government will approach this matter in a fair and pragmatic manner that will benefit all." He did not directly address whether sales had been hurt, but in March, Country Garden temporarily shut its mainland showrooms promoting Forest City, citing the need to "better fit with current foreign exchange policies and regulations".
The showrooms reopened later in the month, highlighting projects on Chinese shores. The company also pledged to refund money to dozens of investors caught up by the crackdown on capital outflows.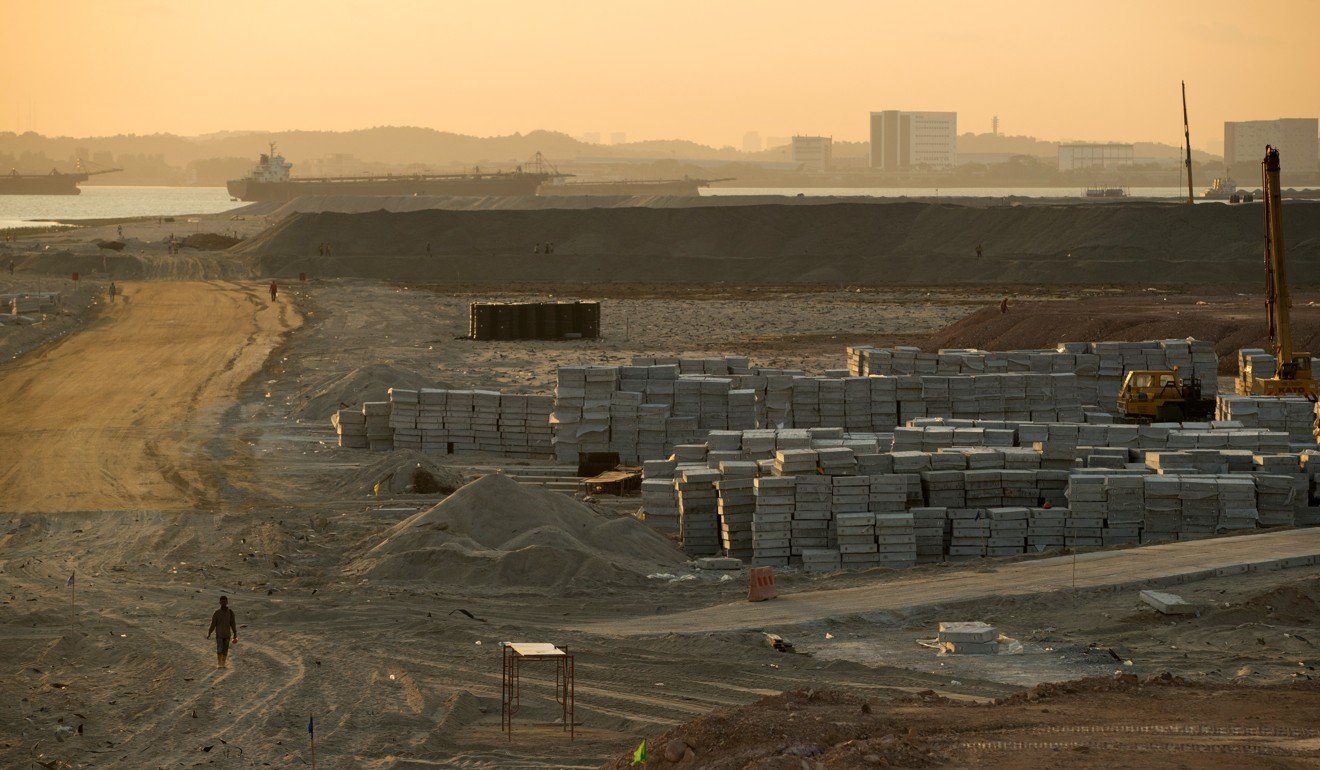 It has opened new showrooms across Southeast Asia, South Asia and elsewhere to draw in international buyers. Sigrid Zialcita, an Asia-Pacific property market expert, said "the strategy to widen the project's potential buyer base to the Middle East, South Asia as well as here in Southeast Asia is viable and probably long overdue".
Zialcita, the Asia-Pacific head of research at real estate brokerage Cushman & Wakefield, said the current restrictions were likely to be "transitory" as they would put Chinese firms at a competitive disadvantage if they remained in place in the long term.
Before the guillotine on capital outflows came down, the developer sold some 17,000 units in Forest City worth US$2.9 billion.
Veena Loh, a Malaysia-based research director at the real estate services firm JLL, said in the long term, Forest City remained an attractive destination for affluent Chinese property investors.
The capital outflow controls "hasn't altered the fact the wealth will continue to move around the globe to places where there is greater return."
"The wealthier Chinese who have been investing overseas have probably been investing in assets in developed countries like the US and Europe many years ago before Forest City was launched," she said.
She added: "Should these investors feel that there is better growth in Asia compared to the West, they may liquidate some of their assets overseas to invest here."
But to continue to tap this well of deep-pocketed Chinese investors, Forest City has to make sure the project is "planned and developed in accordance to the annual demand," she said. ■