Singapore may be on the verge of a political milestone with the likely election of Halimah Yacob as its first female president next month, but controversy surrounding the vote – reserved for ethnic Malay candidates only – could take some of the shine off the achievement.
And while the veteran MP and unionist's political achievements are highly laudable – she grew up the daughter of a widowed mother who sold cooked food on a pushcart – Southeast Asia watchers say a victory for her will not equate to a leap forward for women in the region, which remains a place where archaic patriarchal norms and political blue bloods reign supreme.
Halimah, 62, on Monday ended months of speculation that she would throw her name in the hat to succeed Tony Tan Keng Yam as president, after she formally quit the ruling People's Action Party (PAP) and her position as Parliament speaker.
Halimah, a lawyer by training, said she was launching her bid for the largely ceremonial presidency after "extensive consultations" with family and friends.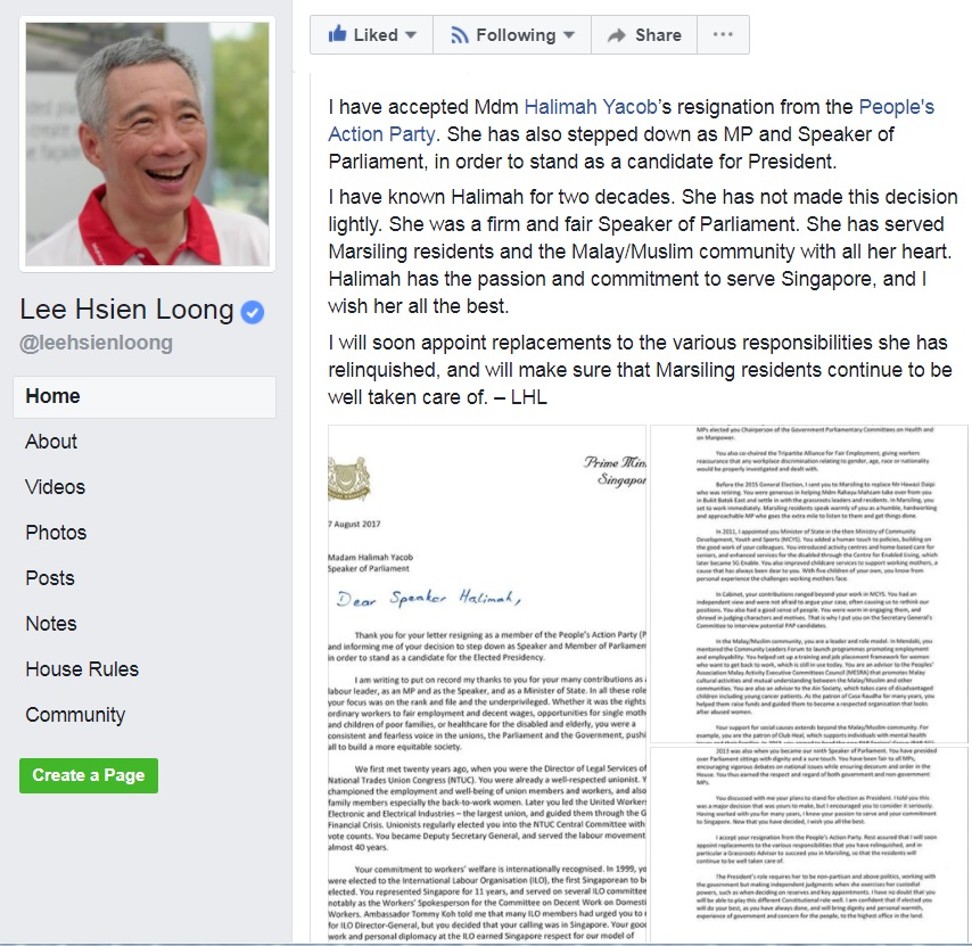 Election rules prohibit political parties from backing presidential candidates, but as soon as Prime Minister Lee Hsien Loong announced new rules last year restricting the September polls for ethnic Malay candidates, Halimah – a PAP stalwart – was singled out by commentators as the establishment's favoured candidate.
A Malay has not held the presidency since Yusof Ishak, who held the position from 1965 until his death in 1970.
Apart from Halimah, two businessmen, Farid Khan Kaim Khan and Mohamed Salleh Marican, have declared their candidacy for the coming polls.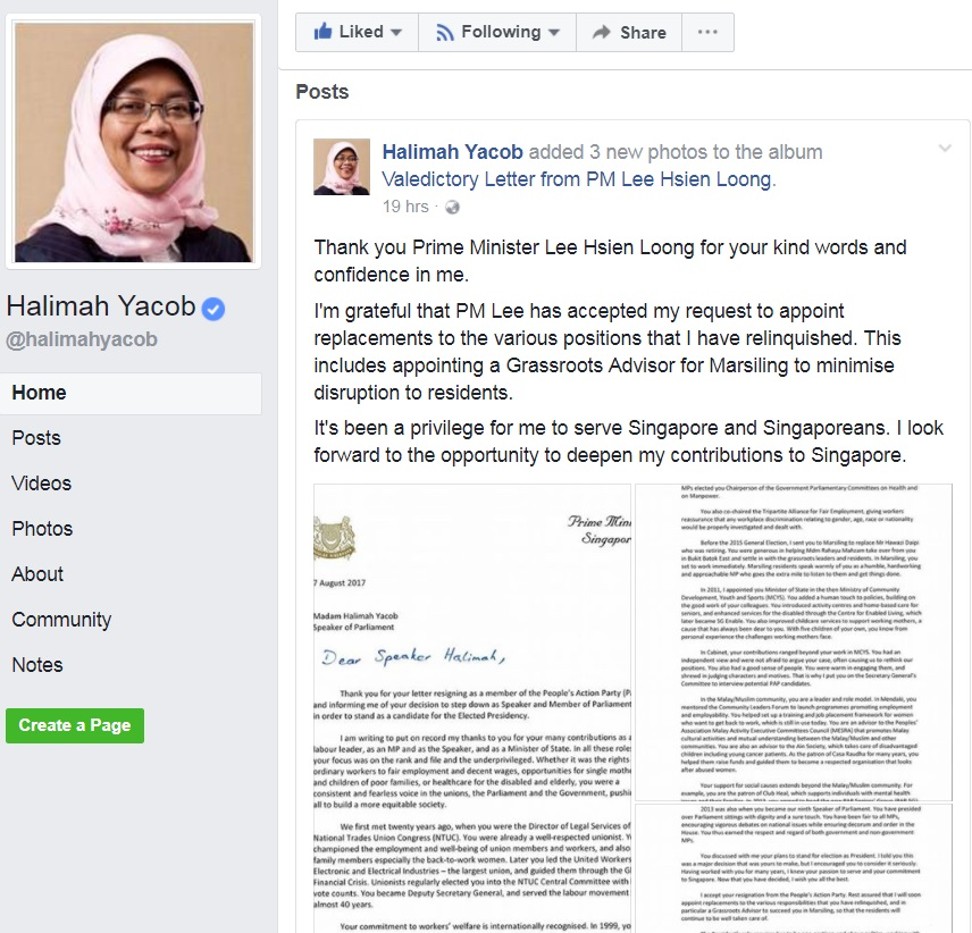 The presidency – elected by universal suffrage since 1993 – wields some veto powers on the appointment of key bureaucrats and the use of the country's deep financial reserves.
The constitutional changes last year were enacted as part of the government's efforts to shore up minority representation on the Chinese-majority island state, but drew flak for going against the country's meritocratic ethos.
Lee was also forced to deny that he enacted the changes to block the candidacy of Tan Cheng Bock, an ethnic Chinese establishment critic who lost to President Tan by a razor thin margin in 2011.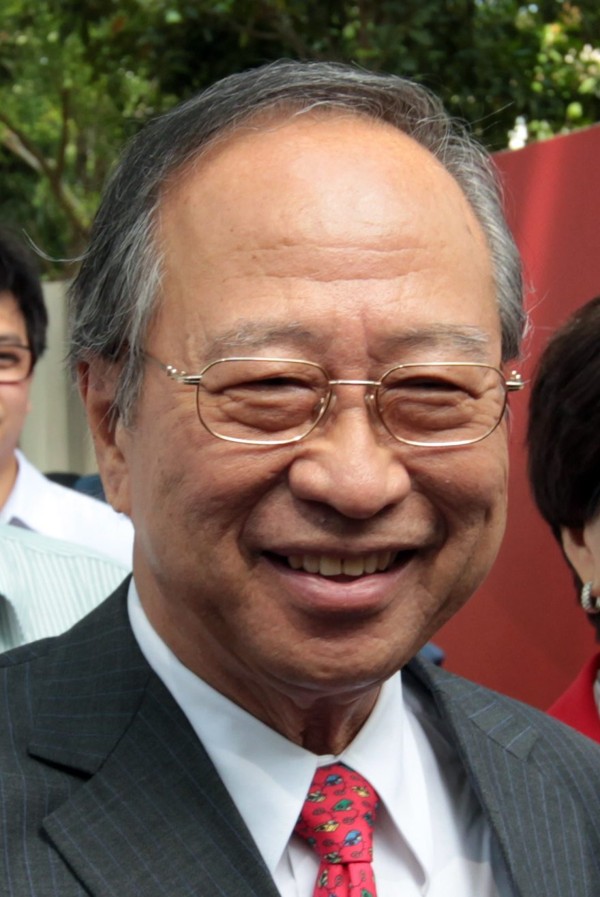 SYMBOLISING DIVERSITY
But despite the controversial circumstances of the impending vote, observers said Halimah's political ascension – and the symbolism that would come with her victory – should be given due recognition.
"Halimah is the PAP's favoured and most efficient candidate as she is a symbol that concentrates diversity – ethnicity, religion and gender all at once," said Netina Tan, a Canada-based researcher who focuses on the representation of Asian women in politics.
"She is a visible cue to voters that Singapore politics is diversifying and inclusive," said Tan, an assistant political science professor at McMaster University.
Maidin Packer, an ethnic Malay former PAP MP, said Halimah was "the favourite candidate" due to her reputation as a "prominent union leader, a good MP, and Speaker of Parliament".
Mustafa Izzuddin, a Singaporean political researcher who has been closely tracking the presidential race, said victory for Halimah would be a major step forward.
Despite besting its neighbours on various metrics from per capita GDP to literacy rates, the Lion City continues to lag the likes of the Philippines, Indonesia, Thailand, Myanmar and Hong Kong when it comes to women political leaders.
"She will not only break another glass ceiling within Singapore but also put Singapore on the world map," said Mustafa.
HURDLES REMAIN FOR WOMEN
Not everyone is as effusive, however.
Alfian Sa'at, a respected Singaporean playwright, said he was "awestruck" by how the PAP was "co-opting" gender parity and minority representation for its own "deeply authoritarian agenda".
Sa'at, also of Malay descent, wrote on Facebook: "In this current situation, objections to this 'reserved' presidential elections are swiped aside by the disarming question: 'don't you think it's time we had a Malay president?'"
Tan, the Canada-based researcher, said public opinion surveys showed women in Southeast Asia continued to face significant "institutional and cultural barriers" in politics.
She cited the World Values Survey conducted between 2010 and 2014, which found that regionally, 35 per cent of people felt "men make better political leaders than women do".
"This is perhaps indicative of the traditional gender stereotypes of political leadership in these societies," she said.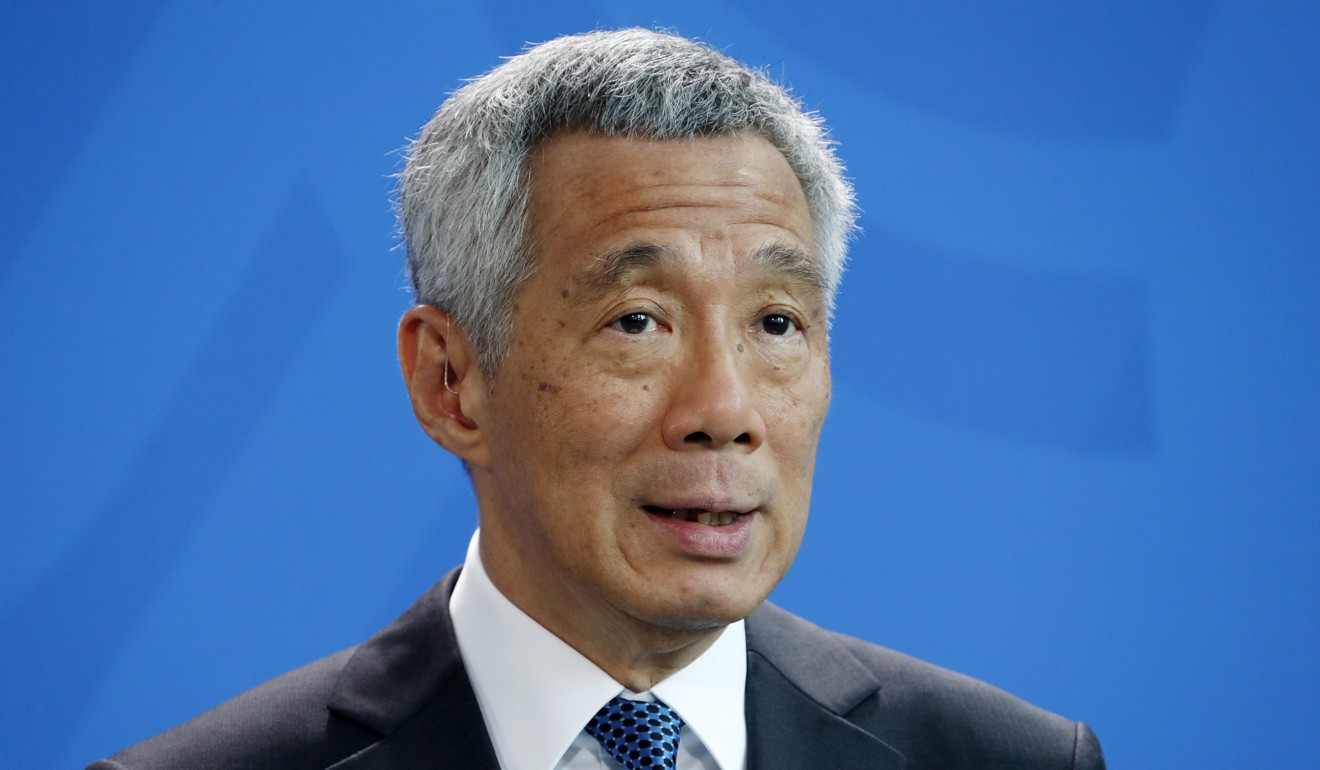 In the cases of Singapore and Malaysia, where the respective ruling parties – in power for decades – each have only a handful of female cabinet ministers, the likelihood of a woman prime minister remained "highly unlikely", Tan said. In both countries, the prime minister wields the most political power.
Lee, Singapore's premier, on Monday said in a letter to Halimah that if elected president she would "bring dignity and warmth, experience of government and concern for the people, to the highest office of the land".
Halimah, who was previously a junior cabinet minister, has been parliament speaker since 2013. She automatically meets the qualification criteria for the presidency because of her public sector track record. Neither of her two contenders, both from the private sector, automatically qualify, leaving the door open for a walkover.
Lee's government has yet to announce an election date, but the vote is expected to be held in early September. Tan's term ends on August 31.