Key allies of Malaysia's Mahathir Mohamad and ruling party leaders on Tuesday were trading blame over an outbreak of violence at a forum featuring the ex-premier turned opposition chief, as observers warned the ugly scenes could be repeated manyfold ahead of a key election pitting the 92-year-old against Prime Minister Najib Razak.
Videos of the chaotic scenes at Sunday's town hall meeting went viral on social media within hours, as Malaysians expressed shock that Mahathir – who helmed Malaysia with an iron hand for 22 years – narrowly missed being hit by flares, chairs, slippers and water bottles hurled on stage.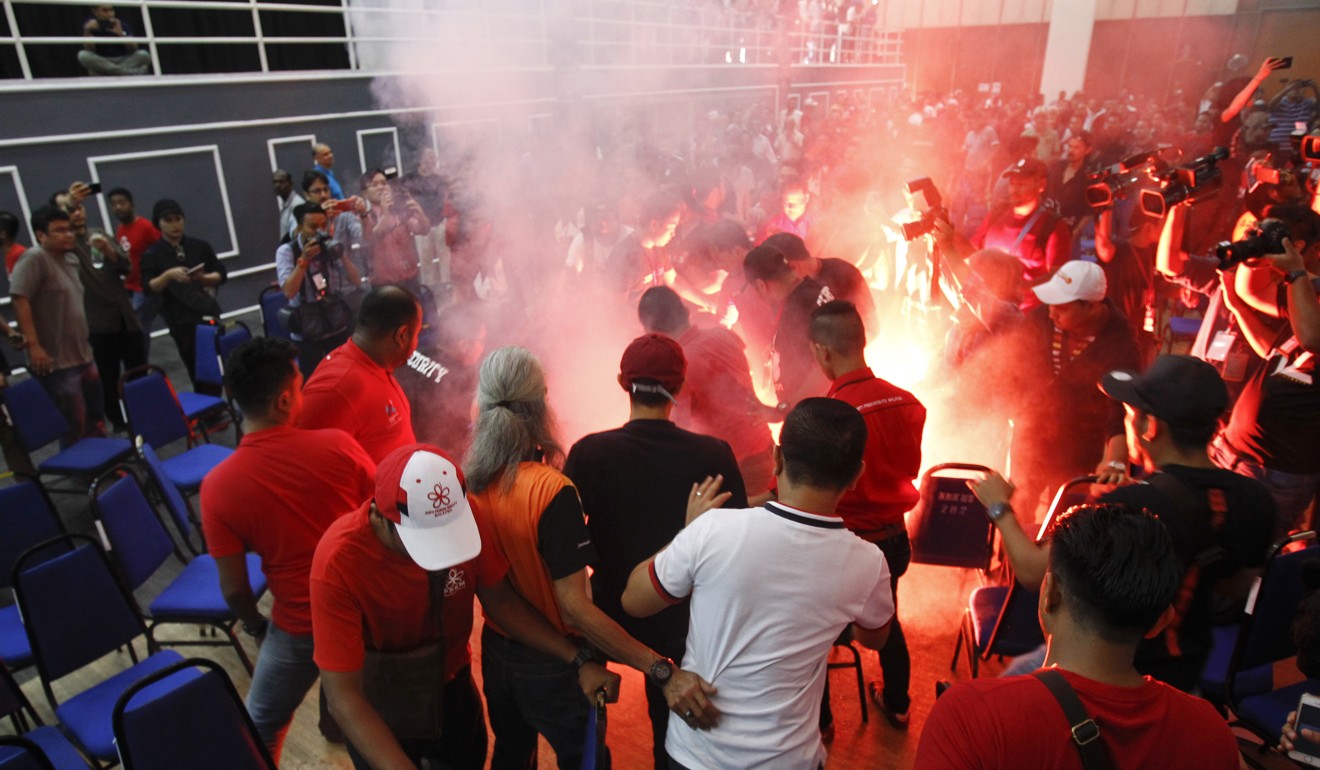 Mahathir was fielding questions from the 1,000-strong crowd at a hall in the town of Shah Alam when the chaos broke. Minders managed to whisk him out of the building moments after it became filled with pink smoke and as scuffles broke out.
The former premier's spokesman told This Week in Asia there would be "an internal review of certain procedures with regards to Dr Mahathir's movements in light of the incident". But the veteran leader would "continue with his pre-planned public programmes," said the spokesman.
In a Facebook video on Tuesday, Mahathir said he was unfazed by the incident. "I'm very frank, I will speak what I think is the truth [and] I don't care about people's reaction. The truth must be told," he said.
The opposition Pakatan Harapan alliance lost no time in blaming Najib for the violence, but his press secretary late on Monday volleyed back, slamming the accusations as "false, reckless and unbecoming".
And on Tuesday, tourism minister Nazri Aziz told local reporters Mahathir "deserves it".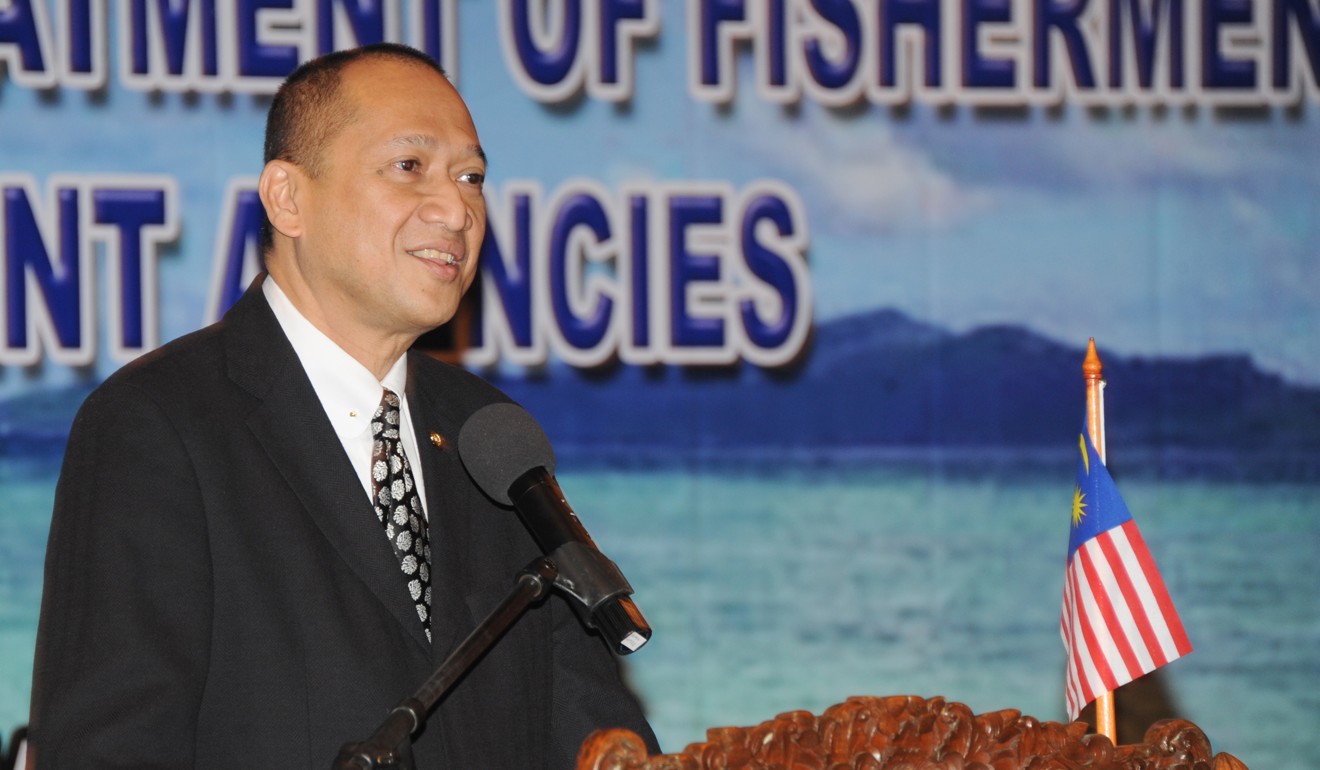 "If you do not want to behave like a statesman but behave like a gangster, that is what you get," the top Najib lieutenant was quoted as saying.
While it is unclear who masterminded the fracas – police have so far detained three teenagers – political observers say the episode puts on display the tinderbox political atmosphere in the country ahead of a general election that is due by August 2018 but may be called in months.
The political contest is expected to be one of the tightest in decades, with the once fractured opposition seen to be significantly strengthened as a result of Mahathir's decision to come out of retirement to set up a political outfit rivalling the ruling Barisan Nasional coalition.
Mahathir's Bersatu party, now part of the Pakatan Harapan coalition helmed by arch foes from his time as prime minister, is seen as fast gaining ground in winning over crucial support from rural Malays.
He quit Barisan Nasional – which he helmed during his time as premier from 1981 to 2003 – citing a loss of confidence in Najib over his alleged involvement in the wide ranging graft scandal at the state fund 1MDB. Najib and 1MDB deny any wrongdoing.
Sunday's forum dubbed "Nothing to Hide" was the latest public event organised by the freshly minted opposition coalition to discuss the graft scandal.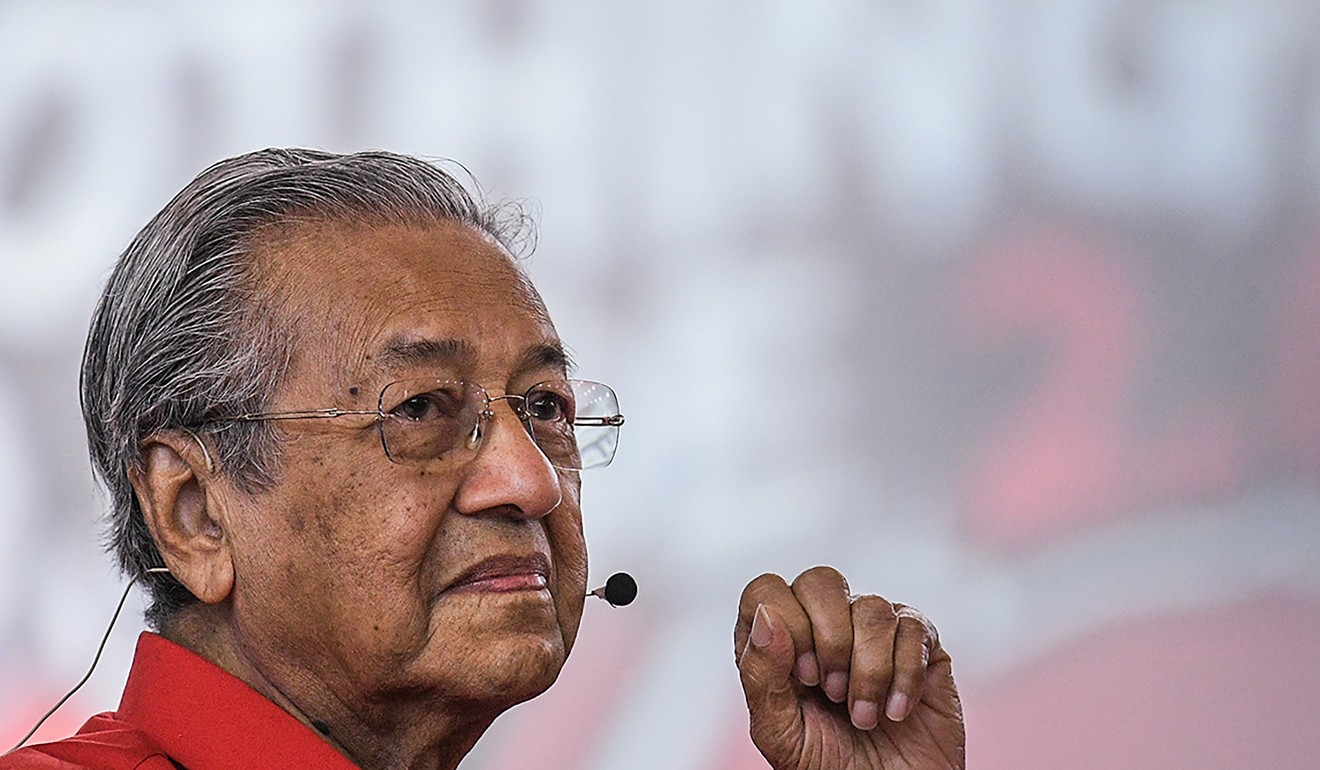 The event was to have included a session involving Najib and Mahathir debating allegations of corruption, civil rights abuses and mismanagement levelled against both of them.
Najib – who claims Mahathir is waging a personal vendetta against him – did not accept the invitation.
Ambiga Sreenevasan, one of the country's leading pro-democracy campaigners, told This Week in Asia while the country had seen sporadic occurrences of political violence in recent years, "this is a new low, targeting a 92-year-old man with this level of violence".
"Those in power clearly fear the 'Mahathir effect' in the next elections. I do foresee political violence being added into the mix of other ongoing dirty tactics in the next general election," said Ambiga, who previously helmed the electoral watchdog Bersih.
"The clearest sign of our disgust will be to vote political violence out by voting the perpetrators out," she said.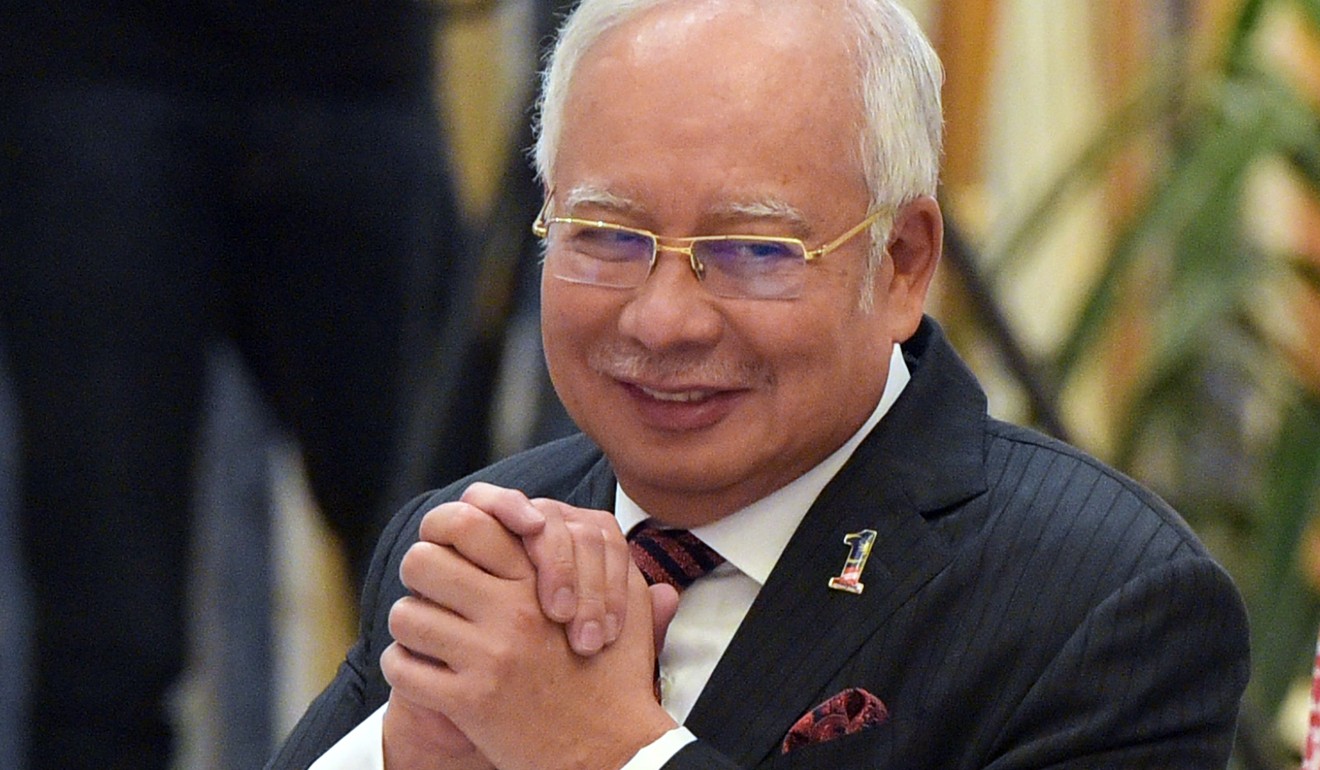 Faisal Sham Abdol Hazis, a political scientist at the National University of Malaysia, also pinned blame on Najib's Barisan Nasional.
"I don't think the government has any intention to subdue violence. In fact, they are perceived to be using it to hold on to power," said Faisal Syam.
The researcher said besides Sunday's fracas, there had been "many other incidents where groups who are aligned to the ruling party acted aggressively towards pro democracy groups and leaders".
"Since no serious action had been taken against the aggressors, such unruly behaviour now escalates into violence," Faisal Sham said.
Najib's supporters meanwhile say it is egregious for the opposition to blame the premier for the violence with no evidence and with police investigations ongoing.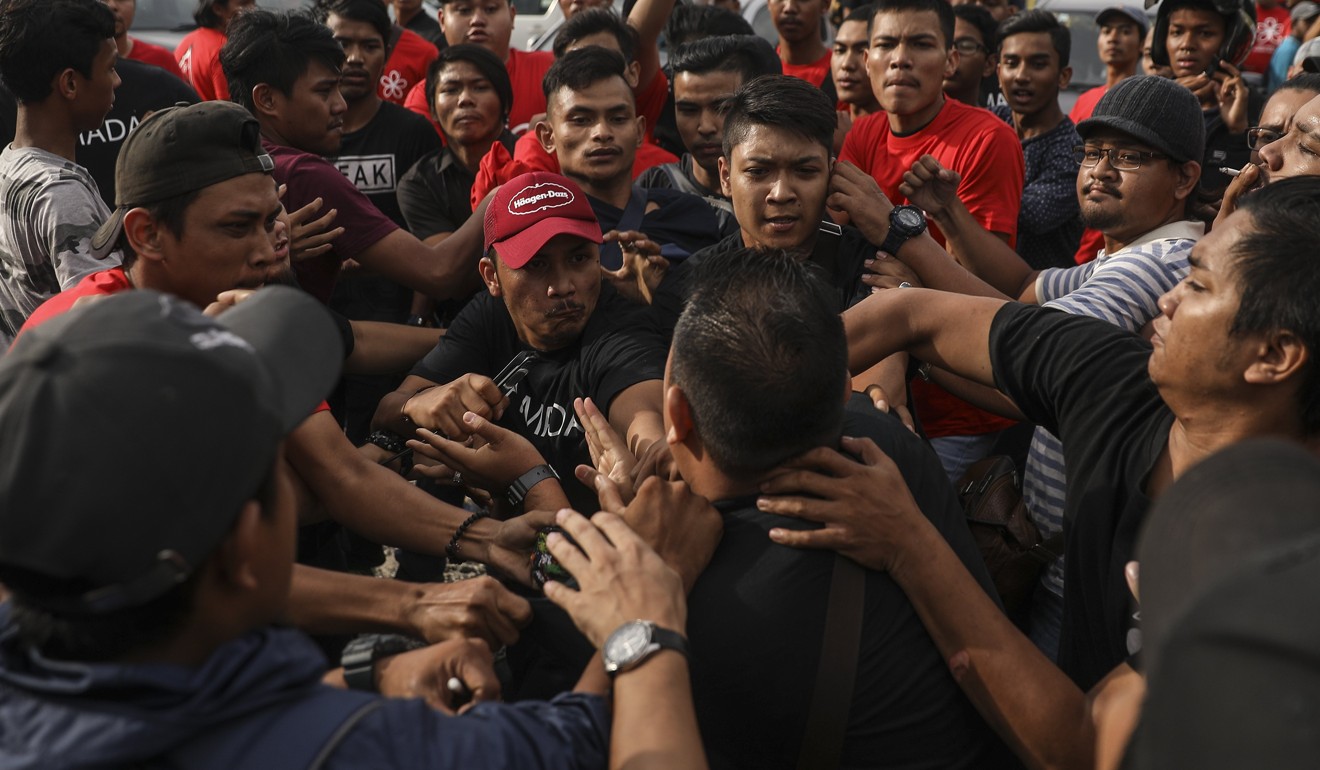 Many took issue with comments by Pakatan Harapan's Azmin Ali, who had said just hours after the episode that "Najib is using gangsterism to shut Mahathir's mouth".
The police said apart from the three teenagers arrested, they had also summoned the forum's organisers "as part of our investigation". Amid the simmering tensions, some government ministers evaded the blame game, and instead urged calm.
Ahmad Zahid Hamidi, who is Najib's deputy and the interior minister, said those behind the violence would be brought to justice. "As a country that practises democracy, such an incident should not have happened," he said on Monday.
Khairy Jamaluddin, the influential youth and sports minister, wrote on Twitter: "What happened at [the forum] must be condemned and cannot be tolerated. Hope the police apprehend those responsible".