It's been nearly two decades since Indonesian dictator Suharto was toppled in a people-led revolution that was supposed to put the country on the road to full-fledged democracy.
Laws guaranteeing a free press and the protection of rights to freedom of expression and peaceful assembly were passed in the immediate aftermath of Suharto's downfall in 1998 – a so-called reformasi (reformation) that was meant to draw a line under the decades of repression that had seen critics of the regime routinely jailed. And for a while, those hopes looked justified, as the country saw a boom in the number of publications and the public embraced its right to protest.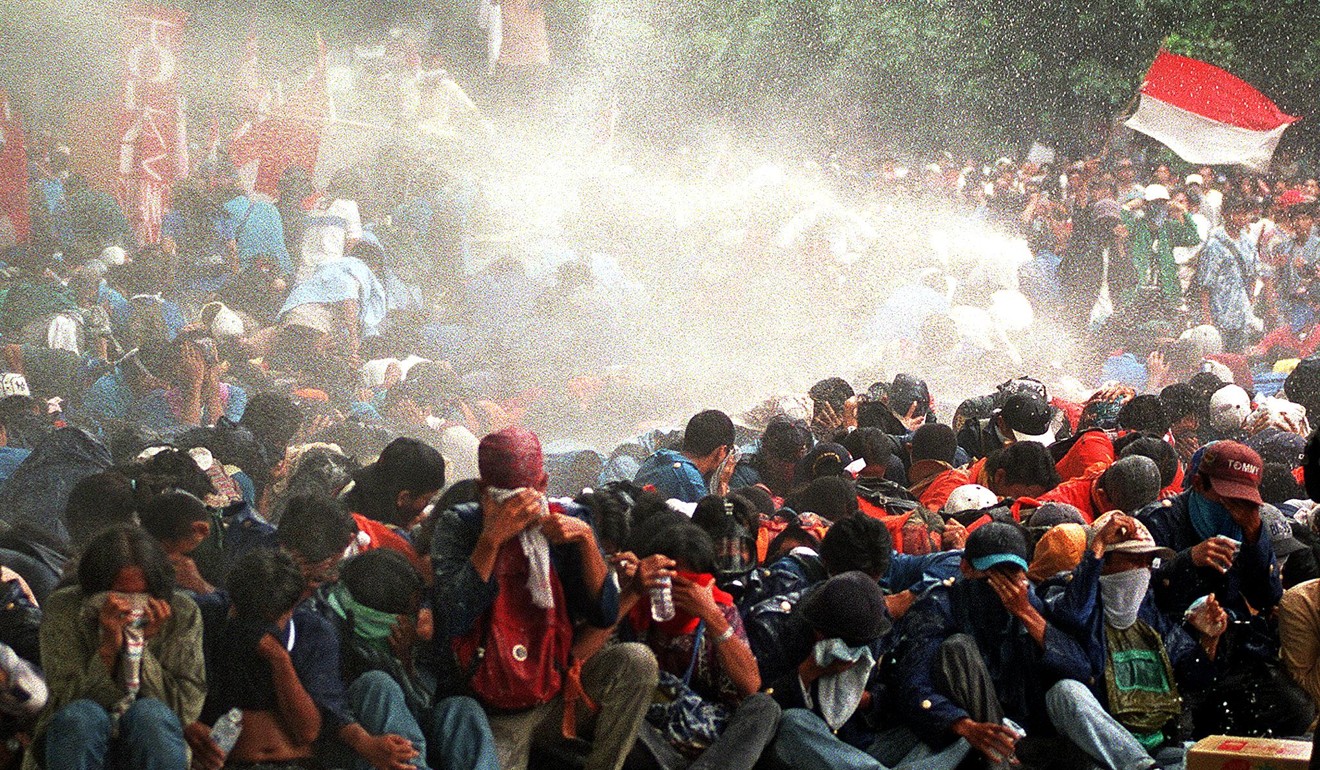 Yet today, amid rising racial and religious tensions, many Indonesians fear the country is regressing towards its dark past, censoring debate about its former troubles, suppressing leftist political discourse and persisting with hardline defamation and blasphemy laws widely seen as blotting its human rights record. The latest incident to concern rights groups was a move by security forces to disband a public event held by the International People Tribunal this month to discuss the 1965-1966 mass killings that brought Suharto to power.
Rights groups say there have been at least 39 cases since 2015 in which authorities moved to disband events aimed at raising awareness about the massacre. In other cases, vigilante groups have threatened such discussions with seeming impunity from the police.
"These actions are a clear violation of the rights to freedom of expression and peaceful assembly," Amnesty International said. "President Joko Widodo must immediately end all forms of restrictions against public discussions in relation to the events of 1965 and ensure that the government starts listening to victims and others, instead of suppressing their voices."
The mass killings that brought Suharto to power have long been a taboo topic in Indonesia. In 1965, in a bid to oust then-President Sukarno, the Suharto-led military orchestrated an attack against members of Indonesia's Communist Party and its sympathisers. It resulted in the unlawful killings of between 500,000 and one million people – largely ethnic Chinese, trade unionists, activists, artists and teachers. Hundreds of thousands of people were also detained without trial for up to 14 years.
With Communism still illegal, the stigma attached to former sympathisers lives on. Past members of the party and their families are forbidden to work as civil servants and prohibited from returning to the professions they held before 1965. Many have long since fled the country; others changed their names to find work.
It looked like President Joko Widodo had made a breakthrough in addressing the country's past when last year he became the first Indonesian leader to bring together survivors, rights activists, artists and former members of the Indonesian military for a symposium. It recommended the government to, among other things, end all forms of restriction on public discussion relating to the events of 1965.
But since then, Widodo seems to have backtracked. Authorities continue to purge events and there has still been no criminal investigation into the massacre, even half a century later.
Martin Aleida, a former journalist with a magazine affiliated with the communist party, was among those arrested in 1965. The writer, now 73, was detained for nearly a year and forced to change his name from Nurlan Daulay so that he could continue to work.
"If this country is really democratic, they have to allow all kinds of ideologies here, with the exception of those that force an ideology and religion with violence," Aleida told This Week in Asia.
He said the suppression of left-leaning debate in recent years resembled Suharto's own efforts in silencing the victims of the 1965 killings.
But it is not only official attitudes that have rights activists worried about the country's direction. In May, Jakarta's then governor, Basuki Tjahaha Purnama, a Christian of Chinese descent, was jailed for two years after being found guilty of blasphemy against Islam for a speech that referenced a verse in the Koran. The case was seen as having political undercurrents.
Last month, Indonesia said it would probably reject 75 recommendations by UN member countries to improve its human rights record – including demands to scrap its blasphemy law. Indonesia will respond at the next UN Human Rights Council meeting in September.
Meanwhile, Indonesia's defamation law is widely seen as hindering internet users from expressing their opinions online. At least two hundred people have been hit by lawsuits based on bogus claims of libel since 2008, according to the Southeast Asia Freedom of Expression Network (SAFEnet), a regional information watchdog.
WATCH: Hardline Muslims protest against Jakarta governor
Most plaintiffs were taking advantage of the country's controversial information and electronic transactions law, the group said. Artists also refrained from criticising corrupt politicians in any medium in fear of retaliation.
"Satire here is different from the West," Muhammad Misrad, a prominent caricaturist who goes by the name of Mice, said during a recent panel discussion at the Asean Literature Festival. "In Indonesia, I need to be really careful, this country is very sensitive. Nowadays I'm more afraid of [internet users] than the government."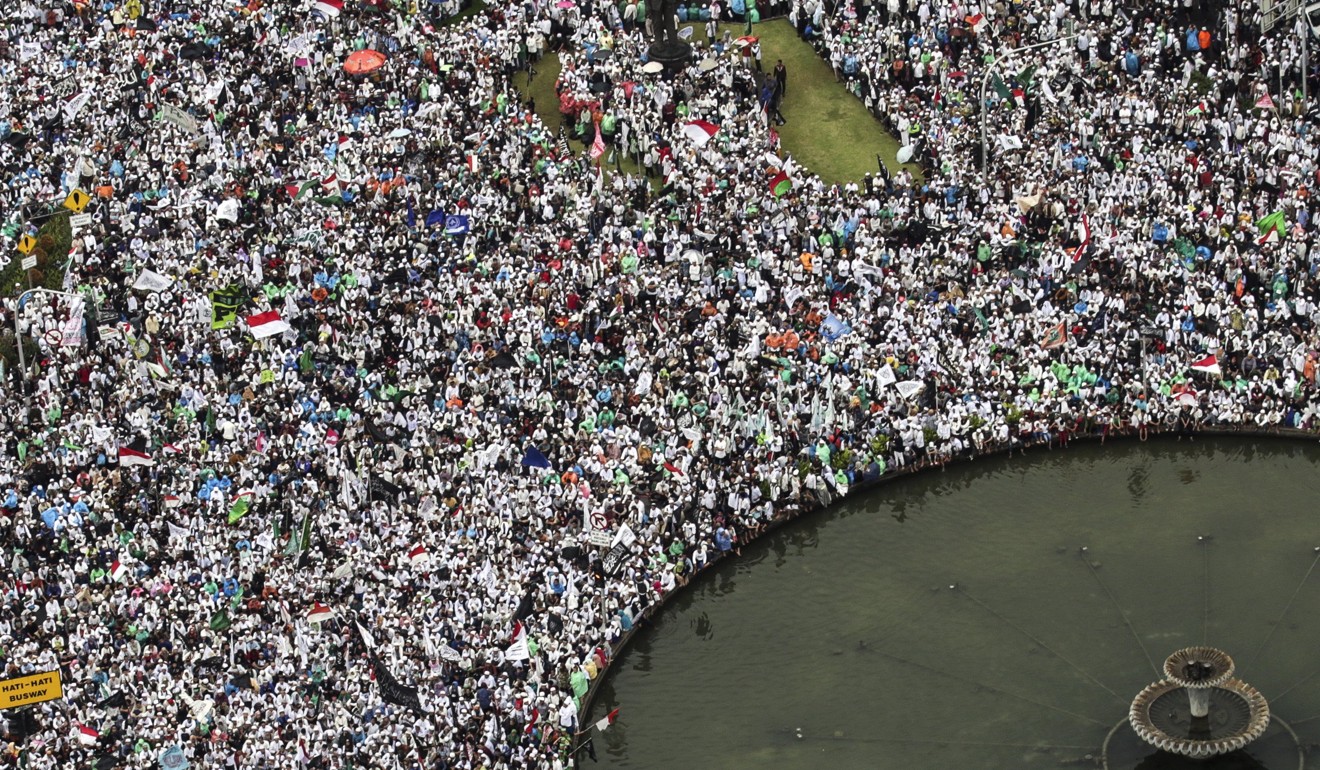 There were at least 90 blasphemy cases between January and August this year, suggesting religious groups had been encouraged by the trial against Jakarta's former governor, SAFEnet said.
"There has been a window of opportunity since the Ahok case," said Damar Juniarto, regional coordinator at SAFEnet, using a popular nickname for the former governor. "People have been taking the chance to sue critics of [radical] religious groups or leaders, although their interpretation of blasphemy is different to the one defined by the law."
Rights groups also say freedom of information is severely curtailed in the country's far eastern provinces, Papua and West Papua. Access to the region remains limited for foreign journalists despite Widodo promising in May 2015 to lift restrictions. Foreign reporters who are permitted to enter West Papua face surveillance and harassment from authorities. Research by the World Association of Newspapers and News Publishers this year found officials discriminated against Papuan journalists, who were often seen as supporters of the pro-independence Free West Papua movement.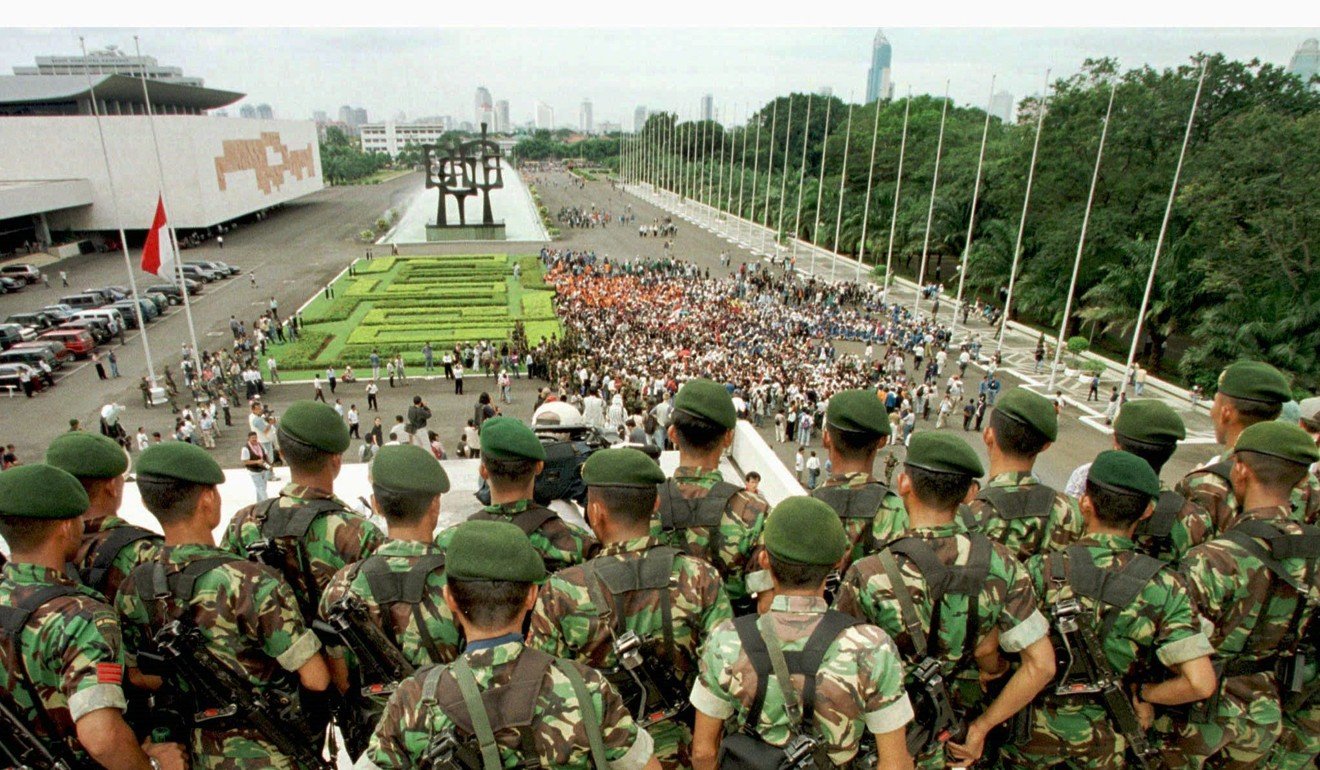 The Alliance of Independent Journalists recorded 63 cases of violence against reporters in West Papua from 2012 to 2016, none leading to legal consequences for the police. Meanwhile, Reporters Without Borders ranked Indonesia 124th out of 180 countries in its 2017 Press Freedom Index.
"Indonesia can now be confirmed as a failed state when it comes to freedom of expression," said Monica Miller, chairman of the regional media watchdog Pacific Freedom Forum. "The government of Indonesia obviously feels safer dealing with a failing press in Jakarta than the risk of fully exposing security forces' endless brutality in West Papua."
Some critics suggest that authorities are obstructing citizens' rights to information and freedom of expression in the fear they could prove catalysts for a popular uprising.
"I think there will be a third revolution," Wimar Witoelar, a political analyst and adviser to former President Abdurrahman Wahid, said during a panel discussion at the Asean Literature Festival, in a reference to the revolutions that overthrew Sukarno in the 1960s and Suharto more than three decades later.
"The third wave [of upheaval] is awaiting an enlightenment," he said. "I think that can only happen with the support of literature and a generation of intellectuals that learnt the lessons of the 1965 and 1998 insurgencies." ■