Last week was a difficult one for child rights activist Dr Hartini Zainudin. She received a letter from a stateless woman, 23, who was contemplating suicide because her Malaysian citizenship application had been rejected.
"The rejection was because she was born out of wedlock to an Indonesian mother and Malaysian father, and so is not recognised as Malaysian," Hartini said. "More insidious and traumatic was that she has siblings who were born after their parents were married, and so they are considered Malaysian and have access to public school and subsidised health care – she is the only one who doesn't receive these things."
The letter came just days after Malaysia's top court granted the National Registration Department (NRD) a stay on an earlier Court of Appeal ruling that allowed Muslim children conceived out of wedlock to take their father's name.
In Malaysia, a fatwa issued by the National Fatwa Council forbids Muslim children conceived out of wedlock from carrying their father's name. The fatwa, which applies to both infants born out of wedlock and those born within the first six months of their parents' marriage, means such children tend to go by the name of "bin Abdullah" or "binti Abdullah" – son or daughter of a servant of Allah – a generic name that is often also pushed onto converts to the religion.
In 2015, a Muslim couple from Johor brought a case against the NRD so their child, born five months into the marriage, could take the father's name. In its grounds of judgment released in July, the Court of Appeal said the fatwa was "not law and has no force of law and cannot form the legal basis for the National Registration director general to decide on the surname" of a child conceived out of wedlock. It said the Births and Deaths Registration Act 1957 made no distinction between a Muslim or non-Muslim child.
In its decision, the Court of Appeal said the fatwa amounted to "open and public humiliation" of an innocent child as he or she would have to bear the stigma throughout their life. This decision was praised in many quarters, including Muslim groups and activists; but some more conservative Muslims called the ruling unconstitutional and tantamount to legitimising illicit sex.
The NRD applied for – and obtained – a stay on this decision while it appealed the ruling. Its case will be considered by the Federal Court next month. The Johor State Islamic Council also applied to intervene.
Between 2005 and 2015, more than half a million children in Malaysia were born out of wedlock, although it remains unclear how many of these were born to Muslim parents.
For Faisal Abdullah, 24, the last few months were an unhappy reminder of the stigma he faced growing up, from both family and peers.
"My mother did not want to marry my biological father, which resulted in her getting disowned," he said. "Although my extended family raised me, I was frequently and constantly reminded that I would not be allowed to ever carry the family name or inherit any of our property or other assets. My cousins laughed at me. Other children at school knew the 'Abdullah' in my name meant I was born out of wedlock and they called me names and teased me frequently."
To this day, Faisal (not his real name) has strained relations with his mother and the rest of his family.
"When I saw the Court of Appeal ruling, I was pleased as it meant I could have applied for birth certificate rectification," he said. "But now we are back at square one."
Human rights lawyer Nizam Bashir, who represents the Johor-born child and the parents, said although the top court had granted a stay, any applications for rectification made between May 25 and August 20 this year had to follow the Court of Appeal judgment.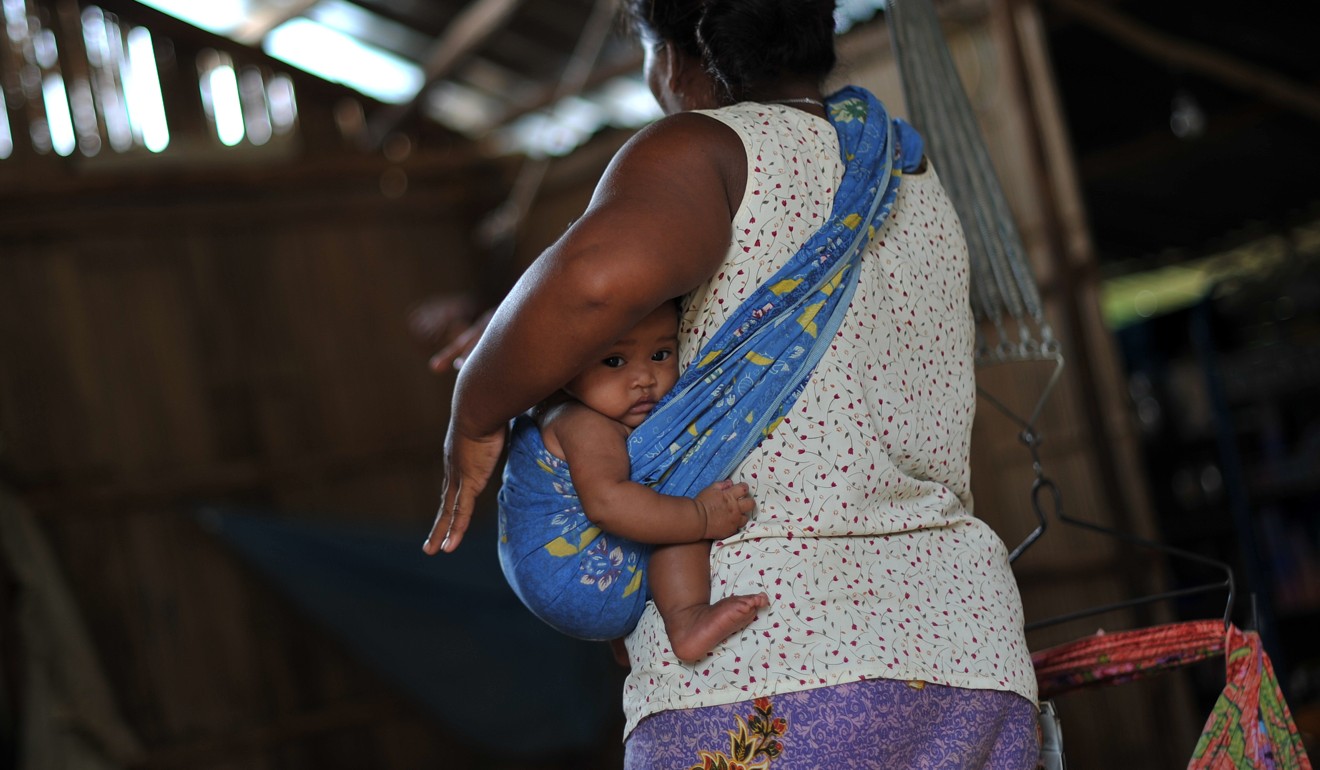 "The NRD has a stay only from August 20 onwards, so any applications made up to that date should be decided in accordance with Court of Appeal judgment," he said. The NRD has not yet responded to requests for comment.
"At the end of the day, children are innocent. We shouldn't be punishing children for whatever their parents may have done. My philosophical objection to the entire issue is that even from an Islamic perspective it doesn't follow the 3:5:6 formula [a limit Malaysia's secular federal law puts on sharia court punishments that sets maximum sentences of three years' imprisonment, 5,000 ringgit (HK$9,100) fines and six lashes]. Instead it punishes the child for a lifetime."
Hartini said the problem went beyond stigma.
"The discrimination is terrible, but there are other huge consequences too: stateless people can't attend school, can't access public health services, can't open a bank account or buy property, free movement is limited," she said. "The girl who wrote to me is constantly terrified of getting picked up in a police raid as she has no documents – the authorities have even asked her to go to the Indonesian embassy and request a passport from them, but she is Malaysian.
"The authorities are approaching this from a religious point of view when religion should be protecting everybody, especially the innocent. What's the harm in allowing a child to carry their biological father's name?" ■