The recent clashes in northwestern Myanmar between Muslim Rohingya insurgents and the country's military and police, which erupted on August 25, have already sown the seeds of a regional sectarian and humanitarian crisis. The violence, part of much wider, longer-running unrest in Rakhine state, caused 400 civilian deaths according to official counts, and displaced at least 270,000 people, many of whom are now desperately short of food and water.
In response, sentiment against Buddhist-majority Myanmar is building in Muslim-majority Indonesia and Malaysia; efforts are already under way in Kuala Lumpur to have Myanmar expelled from the Association of Southeast Asian Nations (Asean).
"Asean risks losing credibility and international confidence if the regional grouping continues to ignore the plight of the Rohingya," wrote a former Asean secretary general, Surin Pitsuwan, in a strongly worded column in the Bangkok Post.
"The regional grouping needs to act urgently to prevent the Rakhine crisis from spiralling into regional tensions."
UN Secretary General Antonio Guterres called the situation a "humanitarian catastrophe with implications for peace and security that could continue to expand beyond Myanmar's borders".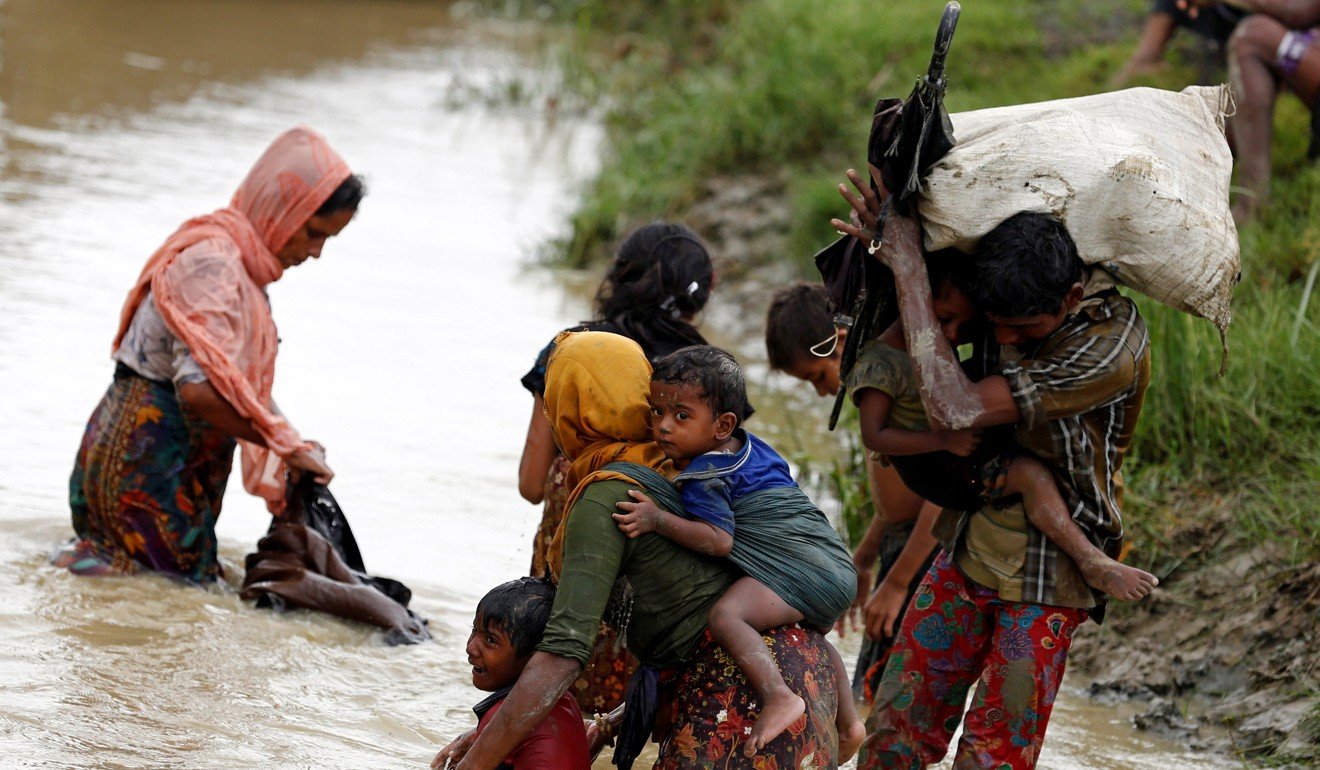 The challenge for Asean is how to deal with an issue that divides Buddhists and Muslims across the region, and calls into question its strongly held principle of non-interference. This isn't an insurmountable obstacle; Asean spearheaded a relief effort after Cyclone Nargis struck the Irrawaddy Delta region of Myanmar in May 2008. In 1999, some Asean member states joined an international task force sent to stabilise East Timor ahead of the arrival of a UN peacekeeping mission.
To be fair, Asean member states have tried to engage Myanmar's prickly government on Rakhine state since communal violence first erupted in 2012 and pushed tens of thousands of Rohingya out of towns and villages into squalid camps. In 2015, the exodus of an estimated 25,000 Rohingya on boats threatened a regional refugee crisis. There were efforts to start regional talks on the issue and cooperate with Myanmar on the delivery of humanitarian relief, and an abortive attempt to develop a framework for managing irregular movements of people, spearheaded by Thailand.
Myanmar was largely unsupportive of these efforts. That allowed the situation to worsen, and intensified regional frustration. With the upsurge of violence on August 25, it fell to Indonesian foreign minister Retno Marsudi to take up the challenge of a renewed diplomatic effort.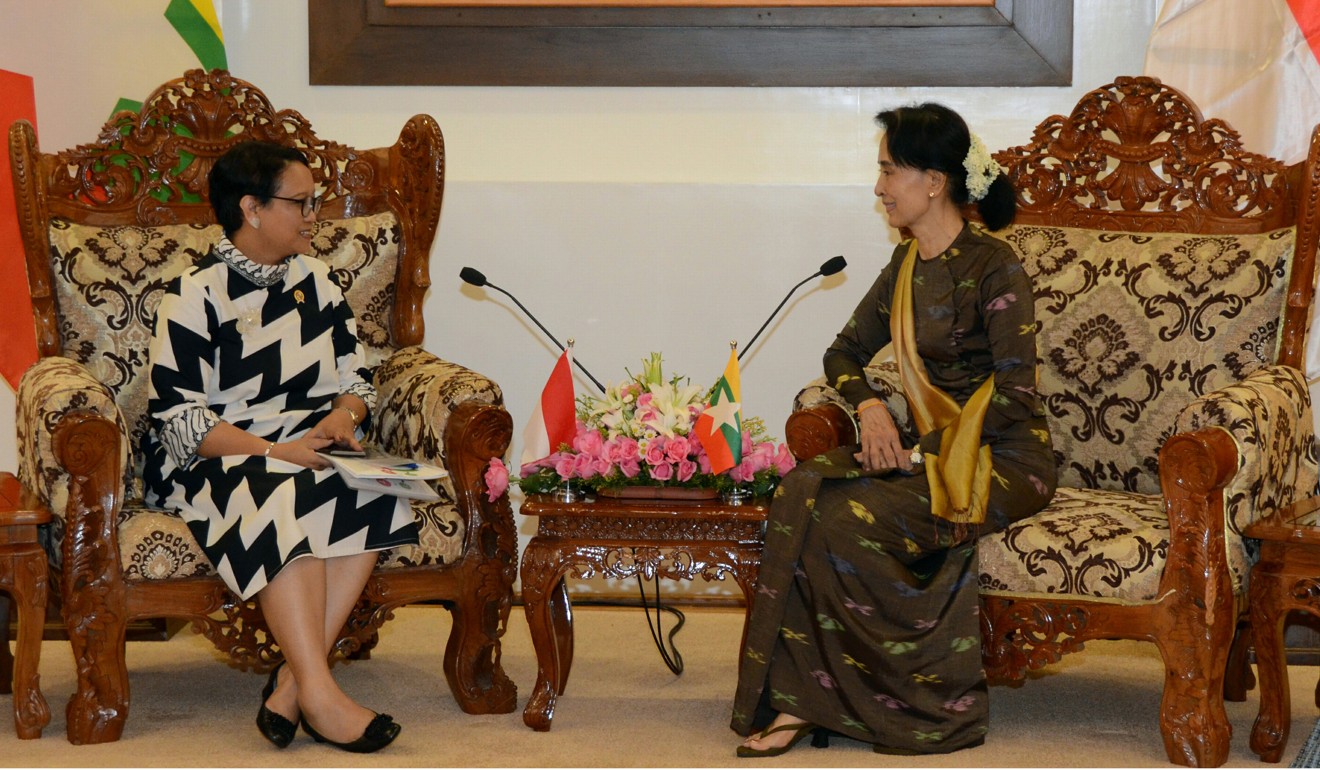 Flying in to the Myanmar capital Naypyidaw on September 4, Marsudi met the chief of Myanmar's army Senior General Min Aung Hlaing, and de facto national leader Aung San Suu Kyi and other officials.
The meetings took place against a backdrop of rising anger towards Myanmar in Indonesia. The previous evening a petrol bomb was lobbed into the Myanmar embassy in Jakarta and hardline Islamic groups called for the expulsion of its ambassador.
WATCH: Starved Rohingya migrants, adrift in Thai waters
Marsudi emerged with a broad agreement that Indonesia and fellow Asean member states could in principle join the humanitarian relief effort in Rakhine. But with the details yet to be ironed out, there is a risk that Myanmar will once again fend off regional concerns. This would be a miscalculation.
Sentiment in both the Muslim-majority countries of Indonesia and Malaysia is turning ugly. On September 6, responding to a public appeal led by hardline Islamic groups, thousands of protesters converged on the Myanmar embassy in central Jakarta, expressing anger at the treatment of the Rohingya. More than 1,000 tuned up on Friday too, and a mass rally is planned at the ancient Buddhist monument of Borobudur in Central Java, though police have told protesters to stay away.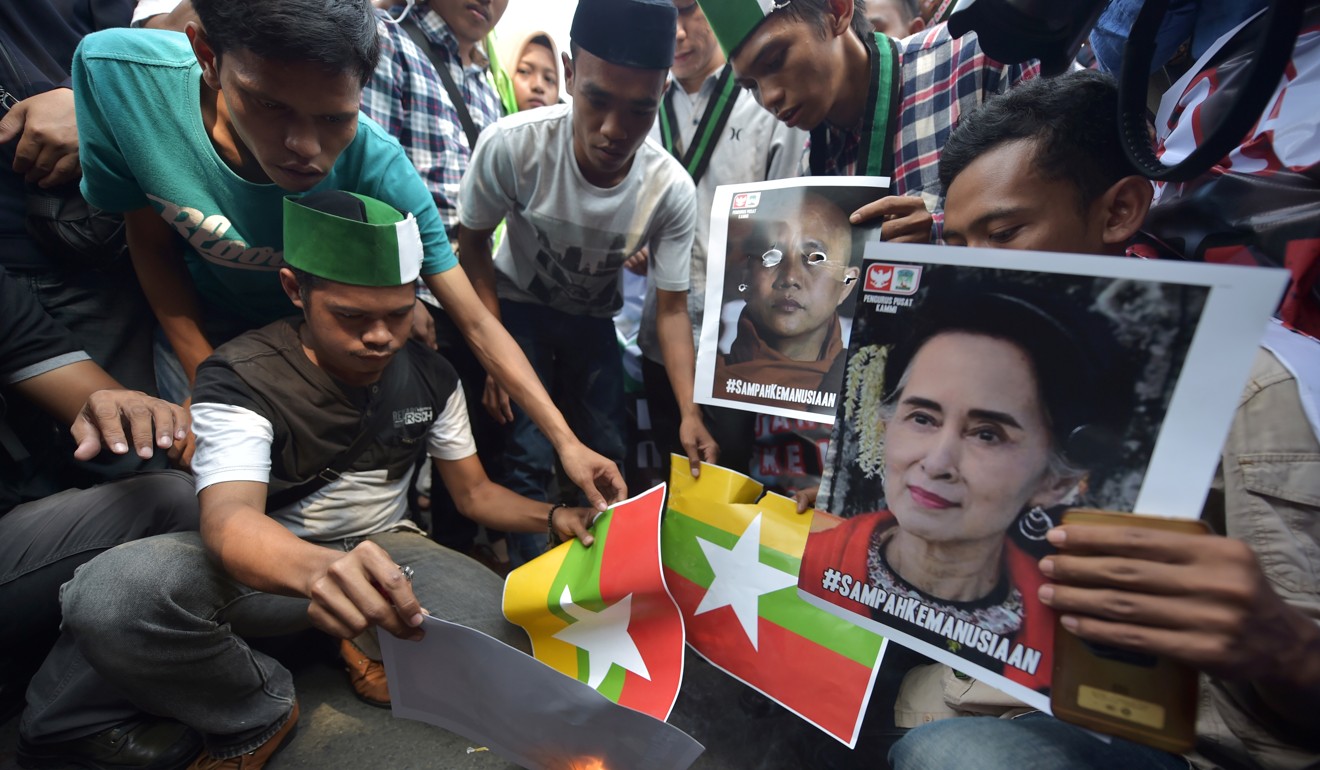 The problem is that in both Indonesia and Malaysia, where anger towards Myanmar is building, there is a risk that the plight of the Rohingya could become a lightning rod for underlying divisions between Muslims and non-Muslims, which in turn is being exploited by politicians with domestic agendas.
Worries about its weakening appeal to voters have led the Malaysian ruling Umno party to make forays into religious bigotry. Similarly, in Indonesia, politicians seeking to undermine the popularity of President Joko Widodo have used mass rallies of hardline Islamic pressure groups to weaken him. Widodo made a forceful call for an end to the violence in Rakhine on September 4.
This increasing salience of identity politics across the region turns the violence in Rakhine into a clear and present danger to harmony and stability in the broader Asean context. For Surin Pitsuwan, the former Asean secretary general, and a Muslim from Thailand, it also makes it hard to believe that Asean leaders are not addressing the situation more quickly.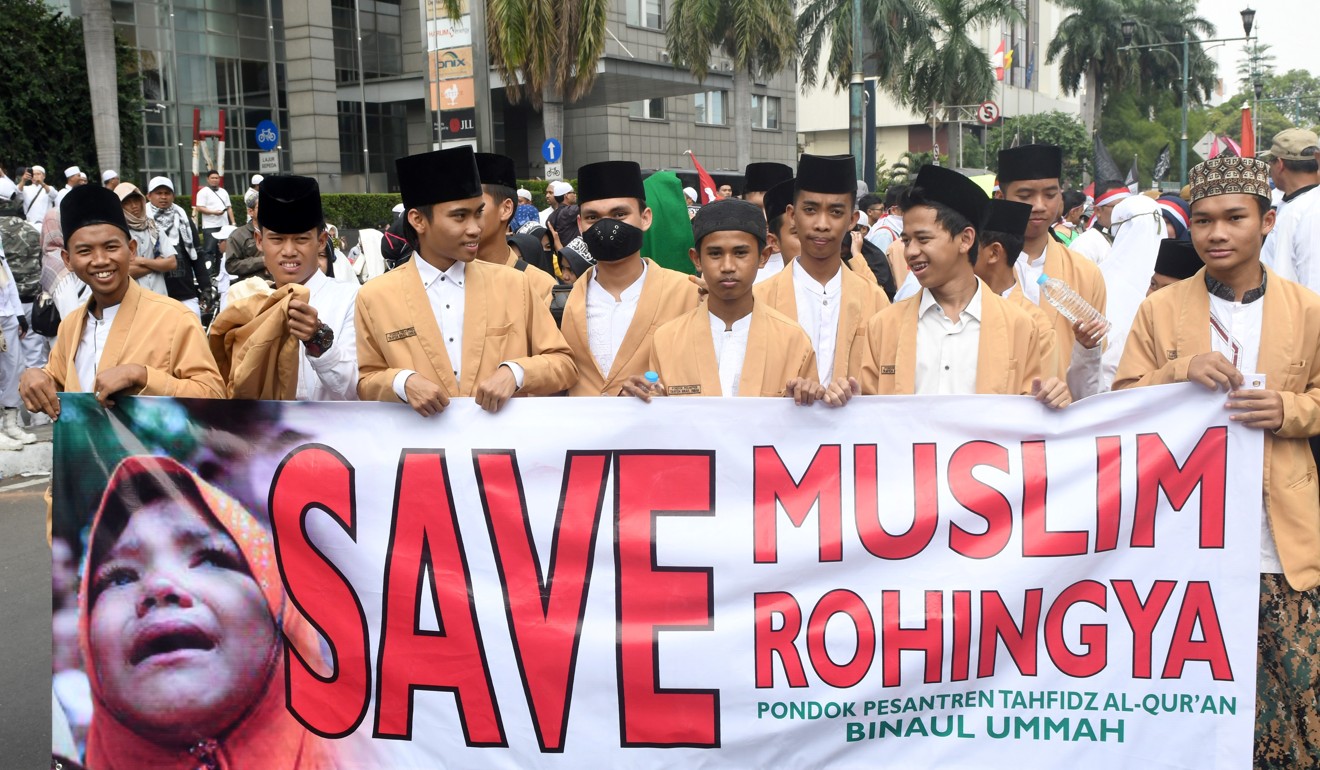 As Marsudi travelled from Myanmar to Bangladesh to consult on the humanitarian situation along the border, there was little overt support from other Asean capitals for a regional relief effort. In fact, a Malaysian government statement seemed to pour fuel on the fire when it declared that concern about the violence "should be elevated to a higher forum".
But in Pitsuwan's view, there is no need to wait for an Asean consensus. As was the case in East Timor, the effort should be spearheaded by those member states which are "willing and able".
Success will turn on the Myanmar government's willingness to accept regional involvement, and the initial signs are not good. Following Marsudi's visit and a flurry of meetings in Naypyidaw between government officials and Western ambassadors, the government said, as quoted in the Global New Light of Myanmar, that "effective measures are being put in place by the government to provide humanitarian assistance to all those affected by the terrorist attacks. To implement this, the government will work together with the Red Cross Movement."
The worry in diplomatic circles is that despite some signs of civil-military cooperation, and a move to establish special committees to handle the situation, there is more of an impetus on both sides, at least for now, to fight.
The army has warned that the Rohingya armed movement, known as the Arakan Rohingya Salvation Army (ARSA), is preparing attacks on targets outside Rakhine state and has succeeded in having parts of northern Rakhine declared an area of military operation, allowing troops more leeway on the ground. Meanwhile, amid sketchy reports that Rohingya are joining ARSA to stand and fight, there have been several stories alleging links with Islamic extremists from Pakistan and Bangladesh.
These reports are hard to confirm, and some Western governments doubt claims that the ARSA is a creature of Pakistan's intelligence services in league with local mujahideen groups. The ARSA's own interviews with the media suggest a home-grown insurgency dedicated to addressing the grievances of Rohingya, merging into an ethno-nationalist cause seeking independence for a definable part of Rakhine state.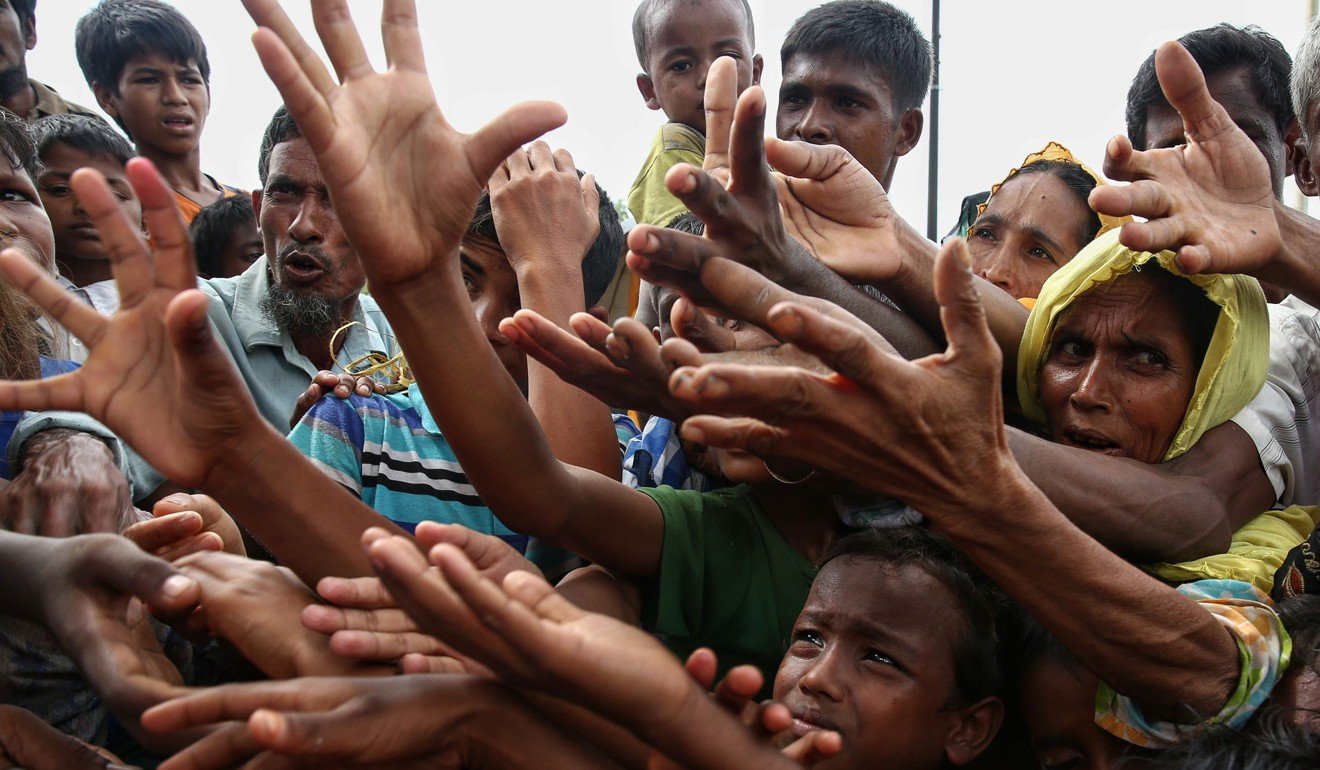 Either way, this development is a nightmare for Asean. Southeast Asia is already plagued by multiple violent internal armed conflicts with sectarian or cross-border implications that are susceptible to infiltration by Islamic extremists. In May, a band of heavily armed men seized the mostly Muslim city of Marawi on Mindanao island in the Philippines and hoisted the black flag of Islamic State (IS). They remain holed up in parts of the city after more than three months.
The Myanmar government's stiff resistance to effective regional cooperation is unlikely to last if the conflict in Rakhine state becomes a magnet for international jihadis. Asean's orthodoxy on non-intervention and barriers to cross-border security cooperation are already crumbling in the wake of the Marawi crisis. In addition to joint naval patrols and intelligence sharing agreed between Indonesia, Malaysia and the Philippines earlier this year, the Philippines has now proposed a joint task force to combat the encroachment of IS in the region.
WATCH: Indonesia cares for hundreds of Rohingya
Counter-insurgency strategies are unlikely to have much effect on a situation that after all involves the lives of more than a million people who are stateless in their own land. The deeper worry in the minds of many nearby countries is what happens if more and more Rohingya are forced out? Where do they go? And how does Southeast Asia suddenly confront a desperate diaspora problem akin to the Palestinian issue that has perpetuated violent conflict in the Middle East for 70 years? ■
Michael Vatikiotis is Asia Regional Director of the Centre for Humanitarian Dialogue. His latest book "Blood and Silk: Power and Conflict in Modern Southeast Asia" was published in June 2017