When the hammer came down inside the plenary hall of Manila's Batasang Pambansa complex on a stormy afternoon this month, it appeared Philippine lawmakers allied with President Rodrigo Duterte had sounded the death knell for the country's constitutional human rights commission.
By a vote of 119 to 32, the lower house agreed to allocate the Commission on Human Rights (CHR) just 1,000 pesos (HK$150) for 2018.
Rubbing salt into the wound, Duterte said following the decision that commission chairman Chito Gascon "had it coming".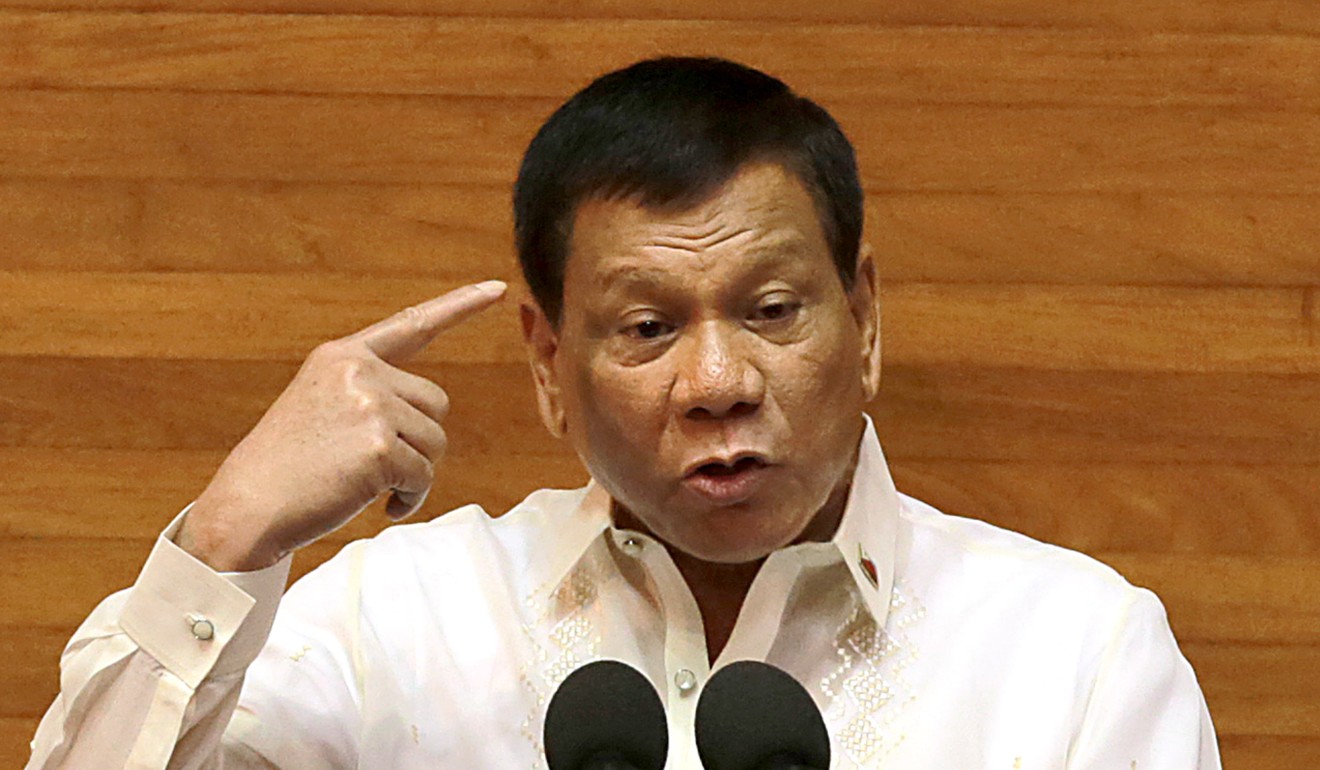 "Why is this guy so ... suffocated with the issue of young people, especially boys? Are you a paedophile?" the firebrand state leader asked Gascon.
"Why are you smitten with teenagers? Are you? I'm having my doubts. Are you gay or a paedophile?"
Such a drastic budget cut would have spelt the end for the vital CHR – an organisation that helped 18,359 human rights abuse victims and complainants last year, and whose importance has only been magnified since Duterte launched his drug war, which has so far claimed 12,500 lives.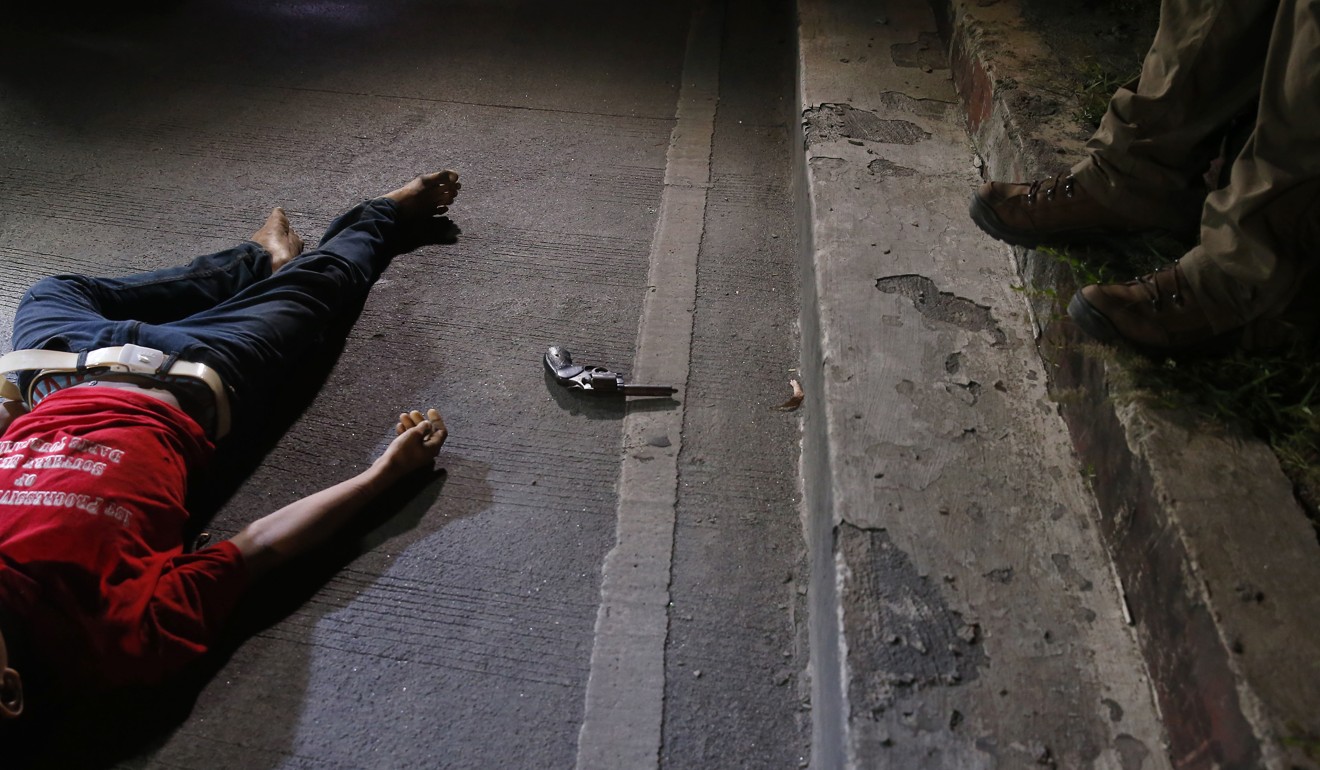 But something unexpected happened following the government decision – Filipinos took to social media expressing their objection to the cuts and support for the commission. Some used hashtags such as #GiveMyTaxToCHR, meaning they are willing to give the commission part of their taxes to keep it running. Others suggested crowdfunding.
If all will speak out against extra judicial killings, there is hope that the government will heed the will of the people
Eight days later, following a meeting between key lower house leaders and Gascon, the commission's budget was restored to 678 million pesos. To win house leaders' support, CHR agreed to expand its investigations to syndicates victimising police.
"It was [a result of] the solidarity of the people and organisations who expressed their dissent on this issue," commissioner Karen Gomez-Dumpit said.
"If all will speak out against extra judicial killings, there is hope that the government will heed the will of the people and squarely address the impunity for extra judicial killings.
"We stand with them to protect the principles and standards of human rights as expressed in our constitution. And we see these actions as a clear message to the current administration that the ideals and objectives of the constitution will not come to naught – not without a fight."
Duterte has always been open about his disapproval of the commission, which was formed in 1987 as an independent body to investigate "human rights violations involving civil and political rights". And last week, the president said if lawmakers preferred not to pay the commission, the 678 million pesos could instead be used to buy body cameras for police.
He also accused Gascon of "meddling" in police operations and said the commission should just "shut up".
But the public outcry that led to the restoration of CHR's budget marked a possible shift in support for the controversial leader, who enjoys an overwhelming approval rating of 82 per cent, according to June polls. The backlash proved that many Filipinos remain concerned about the possible human rights violations of Duterte's drug war.
Among those who rallied support for the commission on social media was Exequiel Salcedo, a 23-year-old Filipino.
"I do believe that [the budget restoration] was a result of the people's creative and relentless expression of their collective sentiment. Enough is enough," he said via Twitter.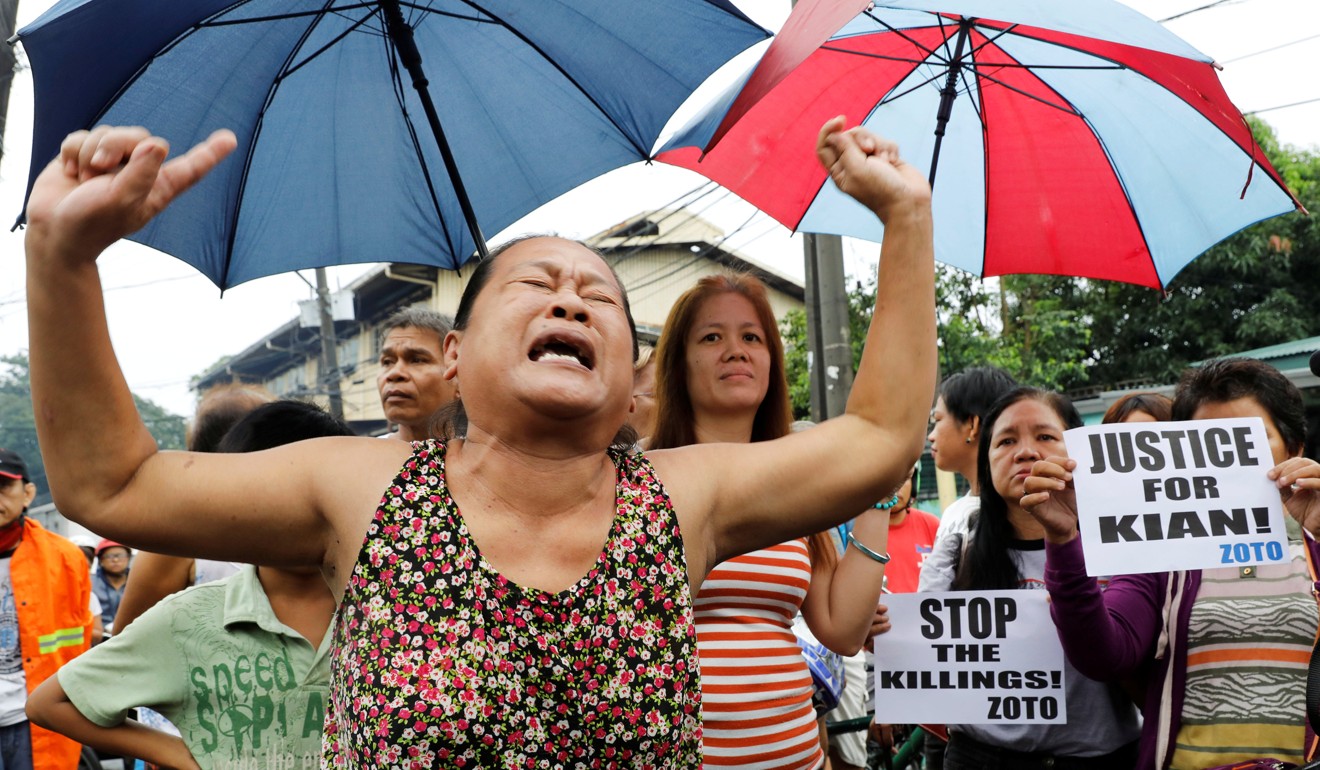 "Members of Congress knew that we wouldn't let this one slide. Whatever it is we take to the streets, we will also take to the ballot [during] election time. So until then, it would bid our elected officials that it is the people who lend them their power, not the president."
The first sign of a possible turning point in the war on drugs was seen last month after 17-year-old high school student Kian Loyd Delos Santos was killed by police. More than 1,000 people joined the teenager's funeral procession, which quickly escalated into an all-out protest against Duterte's drug war.
Salcedo was aware of the need to engage his fellow countrymen in understanding the value of human rights.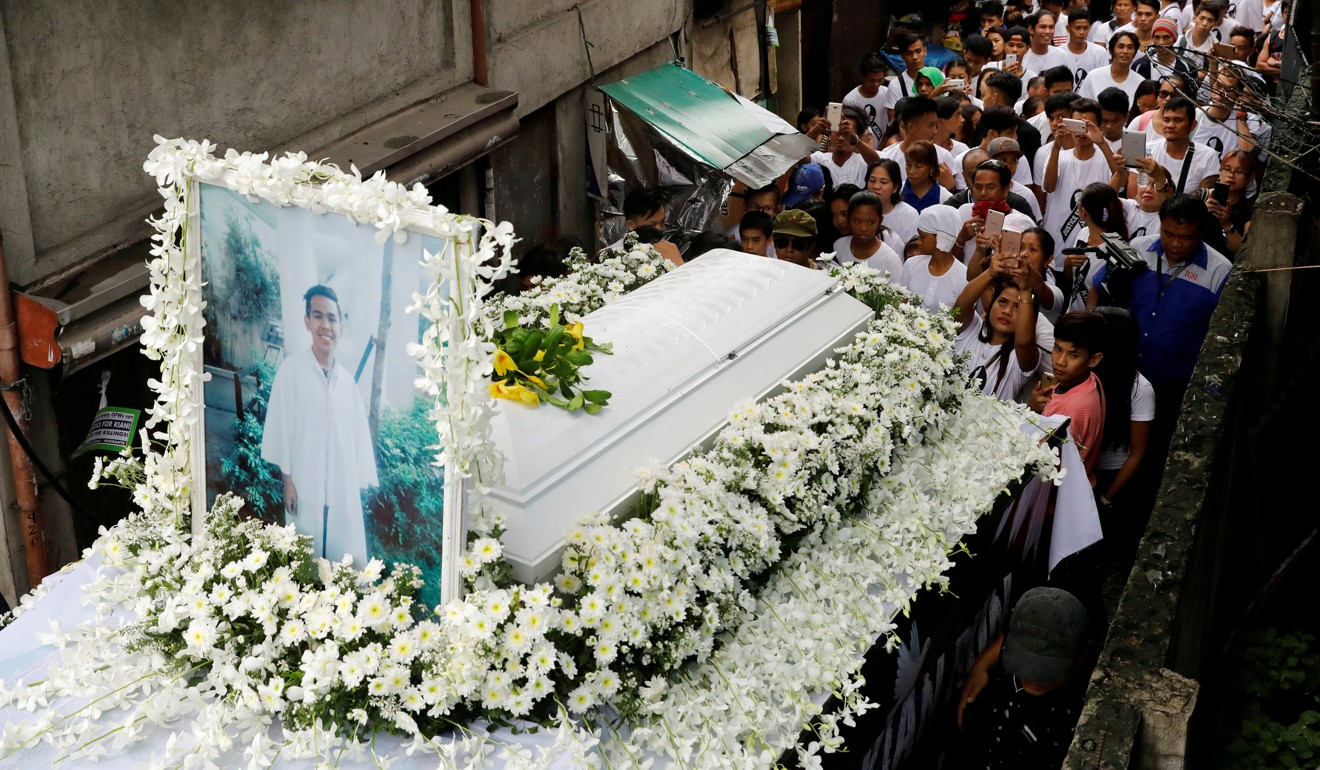 "Difficult? Maybe. Impossible? Definitely not. Popularity fades but humanity shouldn't. While we appreciate the voices of different international and regional communities, it would ultimately need to come from us Filipinos, talking to fellow Filipinos, and together raising the level of discourse," he said.
"We need all the creativity, energy, and resourcefulness that we've started to see, especially from my generation."
Lawyer for the commission Jacqueline Ann de Guia said if it was forced to close, the "silence will be deafening".
"The commission is an important body to perform checks and balances. We draw the government's attention in areas that have to be drawn," she said.
Last year, the watchdog offered financial help to 390 victims or their families, paid 1,580 visits to prisons and offered legal assistance to 8,914 inmates.
Phelim Kine, deputy Asia director of Human Rights Watch, said despite chronic underfunding and relentless political manipulation, CHR has proved to be an essential accountability function for abuses by government and the security forces.
"Removing the CHR from the equation will be a profoundly dangerous development that will put the lives of Filipinos – already imperilled by rampant drug war extrajudicial executions – in even greater danger. The Philippines without the CHR means that the bloodbath of the Duterte administration will only get bloodier," he said.