Motorbike regulations are creating more and more bumps in the road for commuters throughout Southeast Asia, as major cities try to curb two-wheelers to reduce traffic and air pollution.
Hanoi has vowed to ban motorcycles entirely by 2030. Last year in the Philippines, regulators in Baguio City prohibited two-wheeled vehicles, including bicycles, within the city limits but the rule was later reversed after a backlash on social media.
In January, authorities in Kuala Lumpur proposed banning underbone motorcycles from entering the city centre to reduce carbon emissions. For now the bikes are still permitted. However, the city has prohibited motorcycle taxis, citing safety concerns.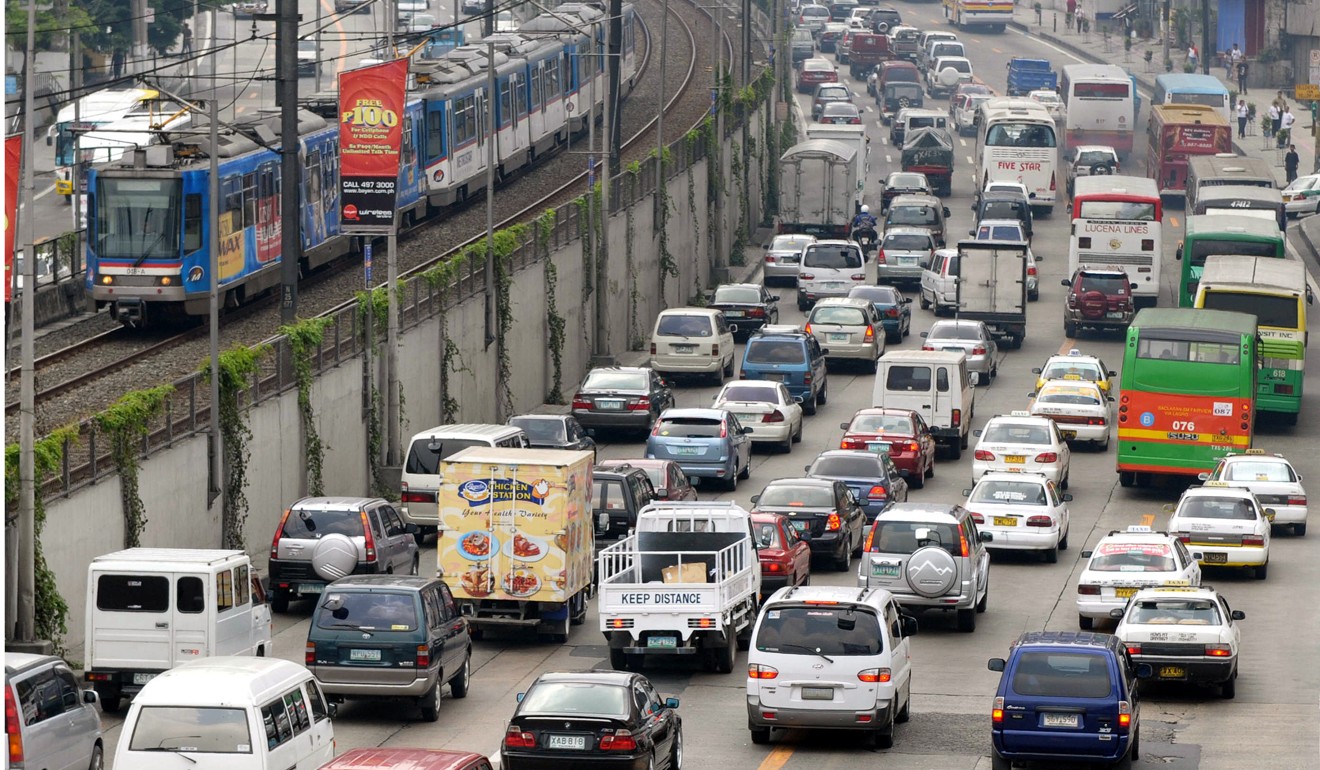 But it is Indonesia's capital of Jakarta – among the worst cities in the world for traffic congestion – that faces some particularly difficult choices that are unlikely to make commuters happy in the short-term.
Jakarta had plans to expand a ban on motorcycles in the capital's business district in September but the trial effort was delayed a month, city officials said, to give time for infrastructure projects to be completed. Still, if the trial is successful, Jakarta will ban two-wheeled vehicles from three major thoroughfares.
"We're only delaying the trial," said Sigit Widjatmoko, deputy head of the Jakarta transport agency. "If we meet [our objectives] in the future then we can try to implement the policy again."
These objectives include adding public transport vehicles in downtown Jakarta, revamping pedestrian facilities, accelerating the development of a Mass Rapid Transit system and implementing long-planned electronic road pricing rules.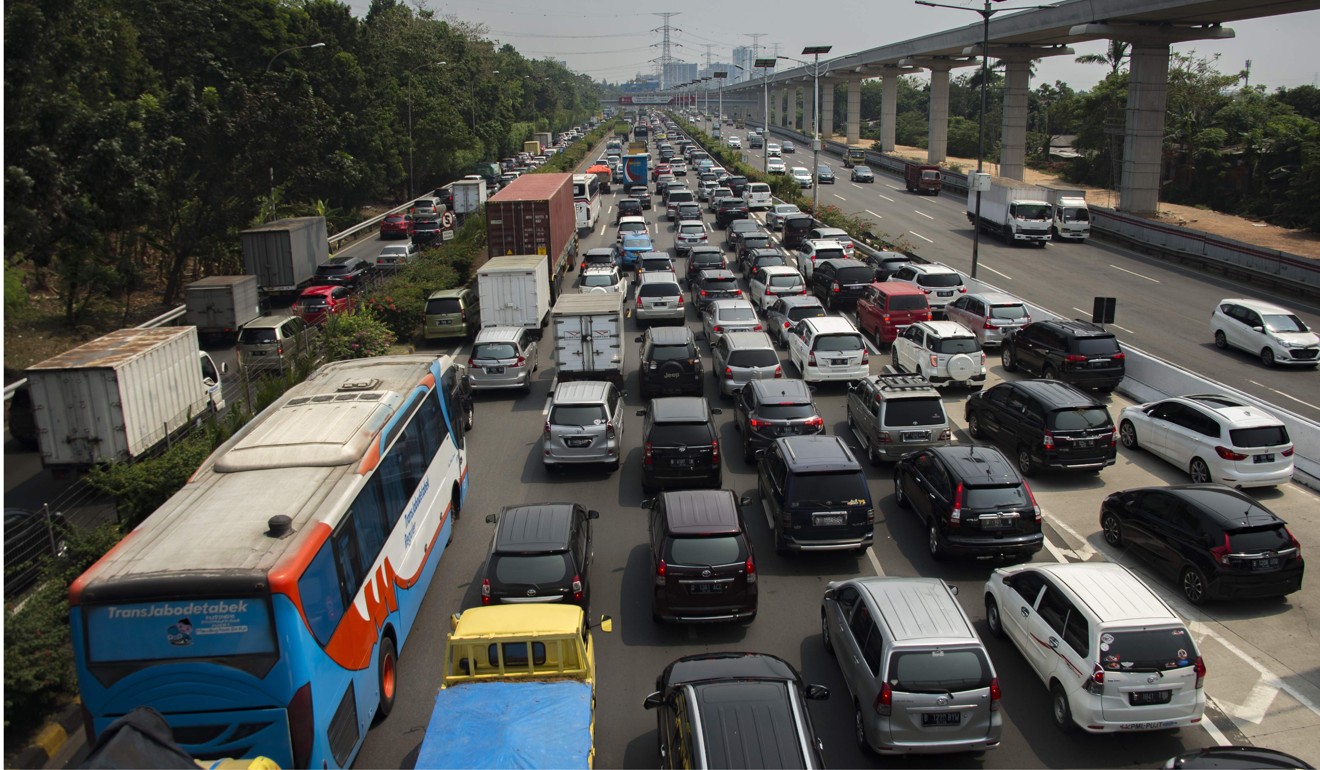 A study conducted in 2015 by Castrol, the motor oil company, identified Jakarta as the worst city in the world for traffic jams. A driver in the Indonesian capital typically stops and starts their cars more than 33,000 times per year.
Jakarta's transport authorities estimate that by limiting motorcycles in the city's thoroughfares, traffic velocity would increase by more than 17 per cent.
"There are 15 million motorcycles in Jakarta, compared to 5.2 million cars," said Iskandar Abubakar, head of the Jakarta transport council. "From 47 million commuters, only 18 per cent use public transport."
Critics claim motorcycles are not the main cause of congestion, however, since they take up less space on the road than cars or other four-wheeled vehicles.
While critics applauded the delay of Jakarta's motorcycle ban, they worry it is only a matter of time before commuters face further restrictions.
"We feel like we are being discriminated against," said Nursal Ramadhan, coordinator at the newly formed Anti Motorcycle Restriction Movement (Gampar). "Motorcycles shouldn't be banned [in Jakarta] because the current public transport system is far from integrated, comfortable or on time."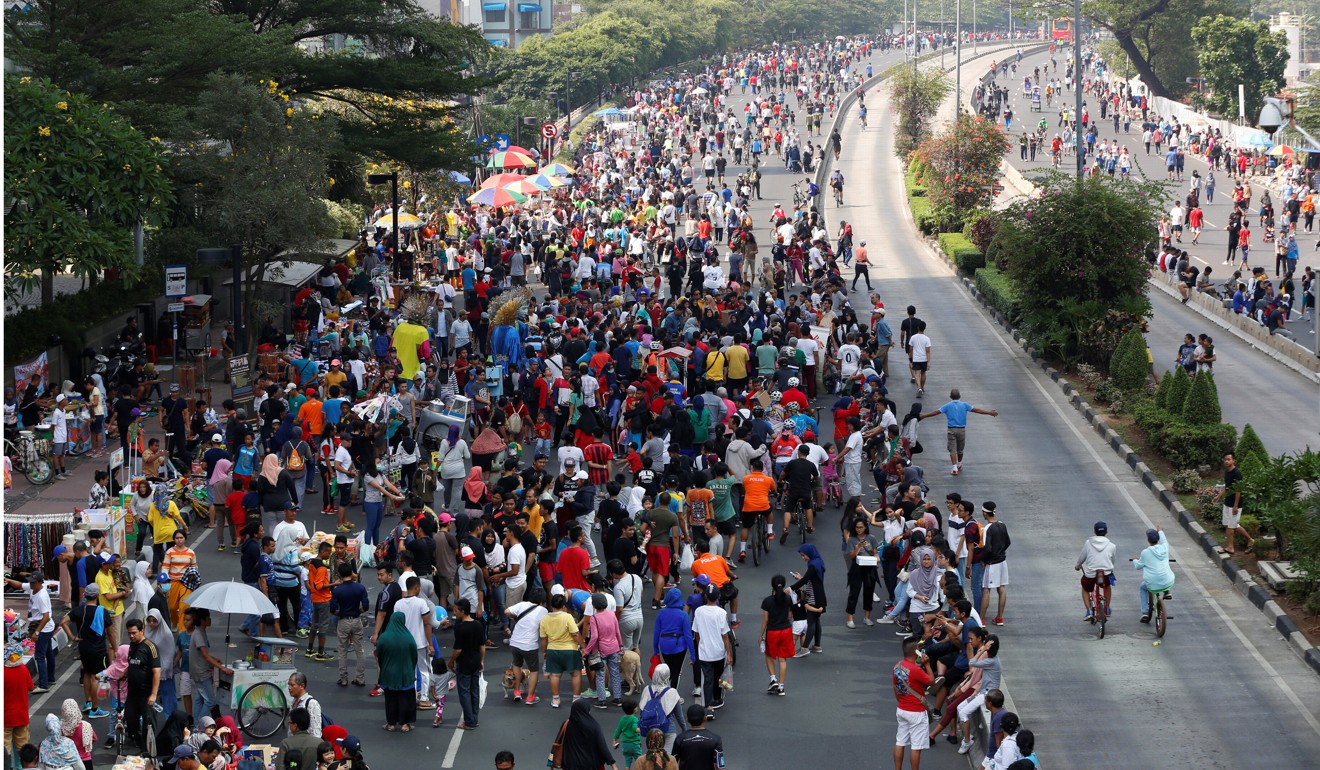 For decades, Jakarta has grappled with traffic congestion, yet gridlock has only worsened. In 1991, regulators banned the once ubiquitous cycle rickshaws from the capital.
Since June, the city's once familiar, bright orange three-wheelers, called bemo, were barred from operation, replaced by more environmentally friendly four-wheeled mini-vehicles called bajaj-qute.
Last year, Jakarta also scrapped 24-year-old traffic rules that required a car to carry at least three passengers on main thoroughfares during rush hour. The "three-in-one" rule created an illegal market for "jockeys" – drivers would pick up people along the street and pay them to ride to get around the rules. These rented passengers could include children and women carrying infants, raising safety concerns.
But removing the "three-in-one" rule only made traffic worse. Delays in traffic rose from 2.1 to 3.1 minutes per kilometre during the morning peak hours and from 2.8 to 5.3 minutes per kilometre in the evening, according to a study by the Massachusetts Institute of Technology (MIT) released in July.
Regionally, traffic gridlock has been exacerbated not only by poor infrastructure and public transport systems but also by the boom in car ownership.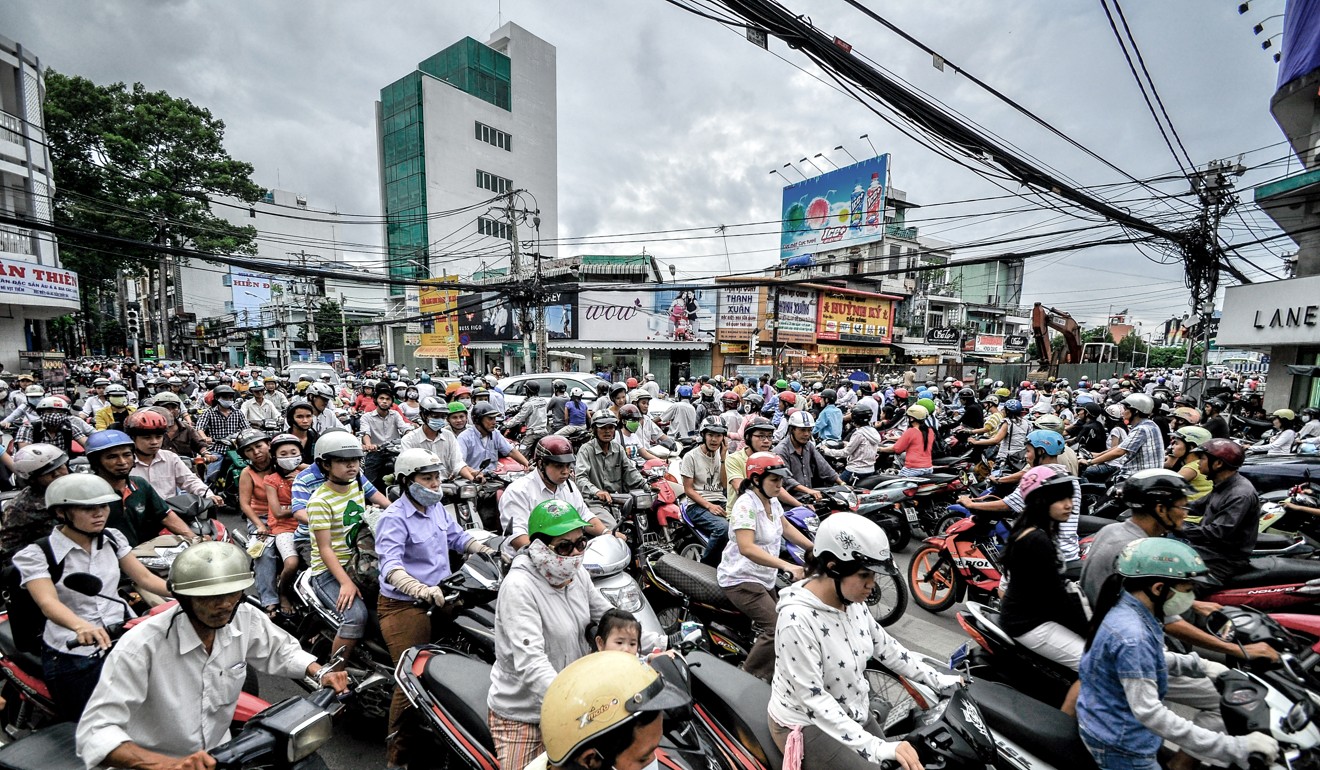 BMI Research predicted total car sales in Southeast Asia would outpace all other regions this year with 8.1 per cent growth, up nearly threefold from last year. In March, total car sales in Indonesia, Malaysia, the Philippines, Thailand and Singapore jumped 14 per cent to 316,736 vehicles, the research firm said.
For emerging economies across Asia, traffic congestion is not just a nuisance; it can have a significant impact on bottom lines.
Jakarta loses nearly 65 trillion rupiah (HK$38.3 billion) annually to traffic jams. Kuala Lumpur wastes 1.2 billion litres of fuel in traffic congestion per year, representing about 2 per cent of Malaysia's gross domestic product.
"If you're only awake 16 hour per day, spending one hour or one-and-a-half hours per day in traffic is a substantial amount of your waking time in traffic," said Benjamin Olken, professor of economics at MIT. "A huge part of the value of a city is in facilitating interactions between people, and severe traffic congestion makes these interactions much more difficult."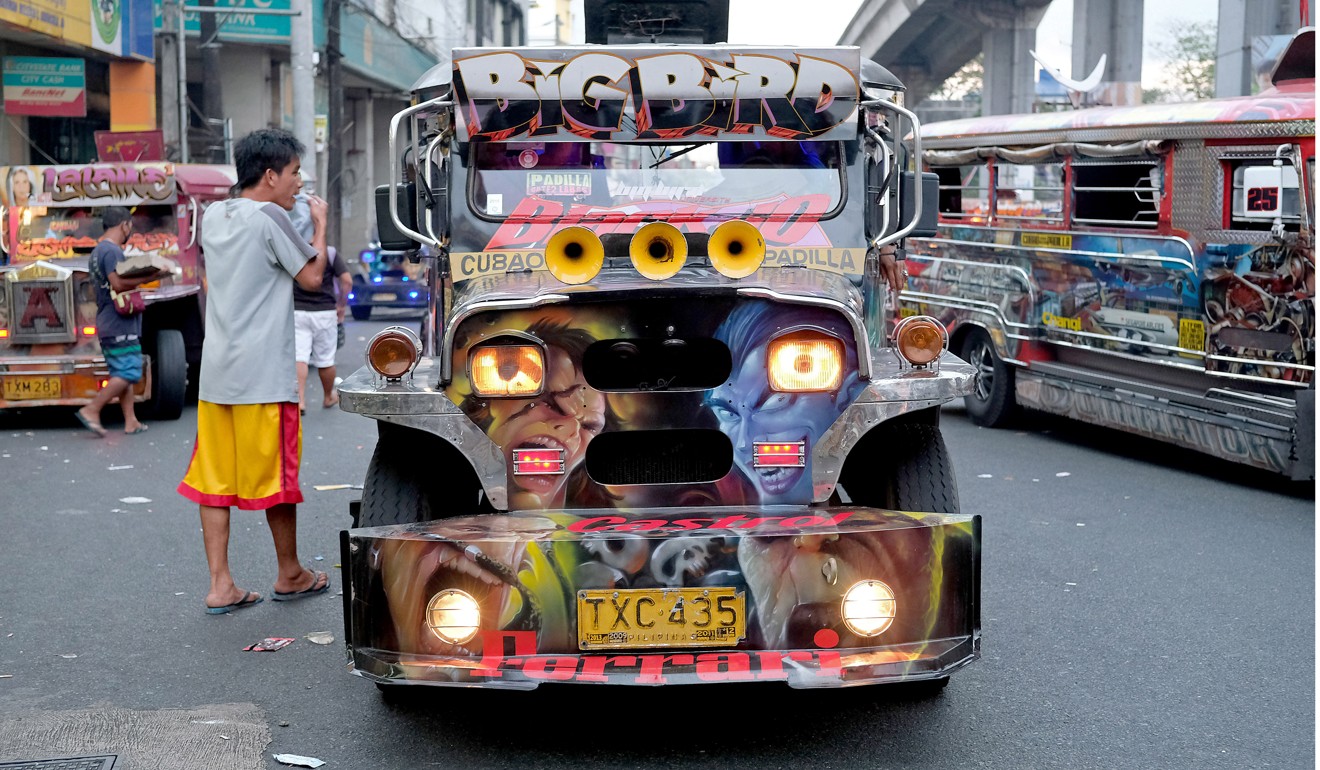 In Southeast Asia, road accidents kill 316,000 people each year, or 865 fatalities per day, according to the World Health Organisation.
Half of all traffic deaths in the region involve pedestrians, cyclists and motorcyclists. Countries such as Indonesia, Thailand and Myanmar have committed to halving the number of deaths and injuries from road traffic accidents by 2020.
The impact of motorcycle restrictions can also be seen in Yangon, Myanmar's economic hub. Starting in 2003, the city of 7.3 million people banned motorcycles in 33 townships. The restriction partly led to an increase in car ownership, which led to more congested roads and an epidemic of illegal parking.
"The private car population doubled from 2011 to 2015 due to relaxed import limits. Indiscriminate roadside parking eats up road capacity and worsens the public transport experience," the Singapore-based Centre for Liveable Cities and Urban Land Institute Asia Pacific said of Yangon's traffic in a recent joint report.
In the meantime, any efforts to reduce two-wheelers on main roads are likely to be met with resistance, especially in cities like Jakarta, where many car owners also own motorcycles.
"Motorcycles will not be fully disappeared from Jakarta," Ramadhan of Gampar said. "A lot of people in Jakarta prefer to sit in traffic for hours in their private cars rather than getting on public bus." ■