The snap general election called this week by Japan's Prime Minister Shinzo Abe for October 22 comes against a backdrop of his approval ratings still recovering from a series of scandals, scant enthusiasm for another political campaign and widespread suspicion that the move is little more than a cynical exercise in self-preservation. And yet victory for Abe and his Liberal Democratic Party (LDP) is all but assured. That's because there's little else to choose from as Japan, for all practical purposes, has just one dominant party.
Despite significant disillusionment with the government, the electorate sees no credible political alternative. And this is no temporary blip, but a status quo that has kept the LDP in power for more than six decades, bar a couple of brief interludes.
"Abe called this election because the opposition is in a mess and it's a good opportunity for him. It has nothing to do with the good of the people, everybody knows that. It's just a waste of taxpayers' money," says Hitomi Mizune, a business owner in Tokyo.
"I've never voted for the LDP and was really excited when the Democratic Party of Japan won," says Mizune, referring to the election in 2009 that led to a three-year non-LDP government, its longest hiatus from power. That experiment ended when the new government attempted to tackle the influence of Japan's powerful bureaucracy, which had guided Japan through its post-war economic miracle. The ministries engaged in a deliberate slowdown of the government's legislative programme and off-record briefings against it. The result was a return to power for the LDP under Abe and the discrediting of the Democratic Party of Japan (DPJ).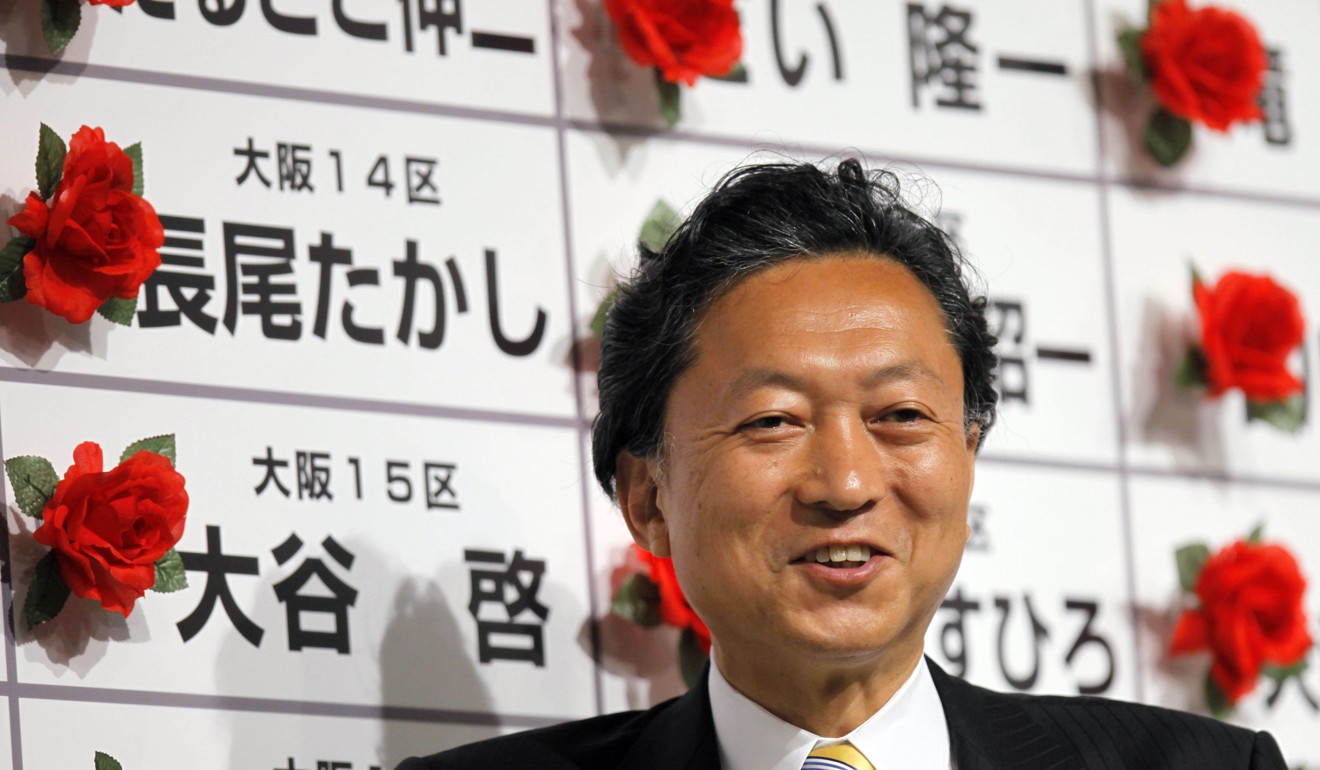 "Now I'm at a loss as to who to vote for. There doesn't seem to be an alternative; I think a lot of people feel that," says Mizune.
The LDP was founded through the merger of two conservative parties in 1955 and has ruled nearly as continuously as its ideologically opposed counterpart in Beijing, albeit via the ballot box. The Japan Socialist Party had taken power in the late 1940s, a shift initially welcomed by a post-war occupying US administration concerned about a resurgence of Japanese nationalism. But as American worries pivoted to the spread of left-wing ideologies in Asia, the US government provided covert support to the LDP for decades via the CIA, a campaign that came to light in the 1990s.
"The US put a lot of political capital into ensuring the LDP was the party in power. Everything else, including nationalism and war crimes, was put aside," says Professor Stephen Nagy of the Department of Politics and International Studies at Tokyo's International Christian University. "The US supported the LDP because the LDP would support American troops being on Japanese soil, which was part of its broader geopolitical strategy in East Asia. The legacy of that is still with us today in the LDP being the dominant party."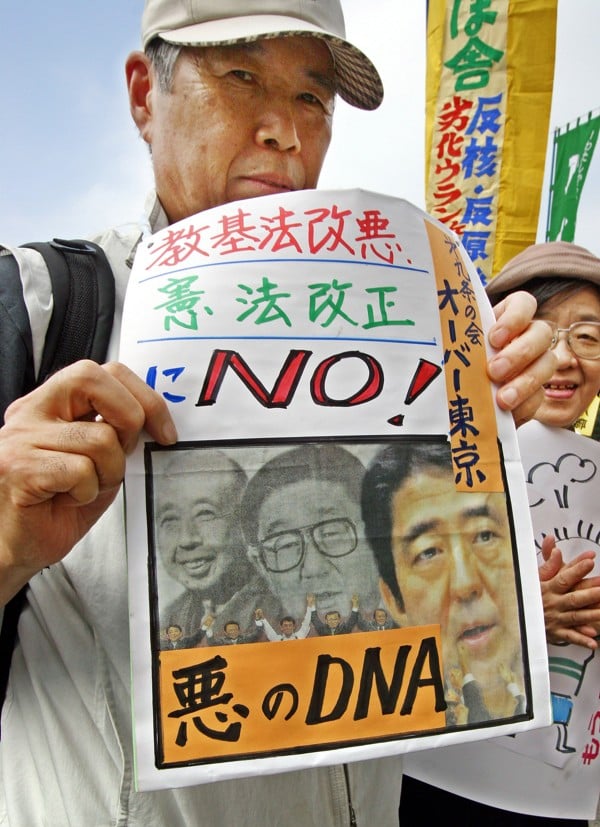 The architect of the '1955 System' that effectively embedded the LDP in power until 2009 was Nobusuke Kishi, Abe's maternal grandfather. Kishi had been imprisoned by the American authorities on war crimes charges, but was released and became prime minister in 1957, as did his brother in the 1960s and 1970s. He was preceded as LDP prime minister by Ichiro Hatoyama, whose grandson Yukio eventually unseated the party from power in 2009 as head of the centrist opposition. Such multi-generational political continuity, which even crosses party lines, is part of what makes it difficult for real opposition to establish itself.
Almost every new party that has emerged in recent decades has been a breakaway from the LDP, sharing many of its policies. "If they can't be differentiated in that way then it comes down to which is best organised and most connected to Japanese voters, and that's the LDP," says Nagy. "I think there is sense of frustration that there isn't a broader choice in terms of parties. If you look at the major issues now in Japan, security and economics, then all of the major parties are largely aligned, except the Japanese Communist Party."
The Japanese Communist Party (JCP) is the oldest parliamentary party in Japan and resoundingly relegated the LDP into third place in this year's Tokyo gubernatorial election. That election was won by popular Tokyo governor Yuriko Koike, who this week launched a national Party of Hope (Kibo no To) that may provide the strongest challenge to Abe in October. The new party was given a surprise boost on Thursday when the DPJ effectively disbanded itself and threw its support behind Koike. However, Koike is herself an LDP defector and to the right of the prime minister on some issues.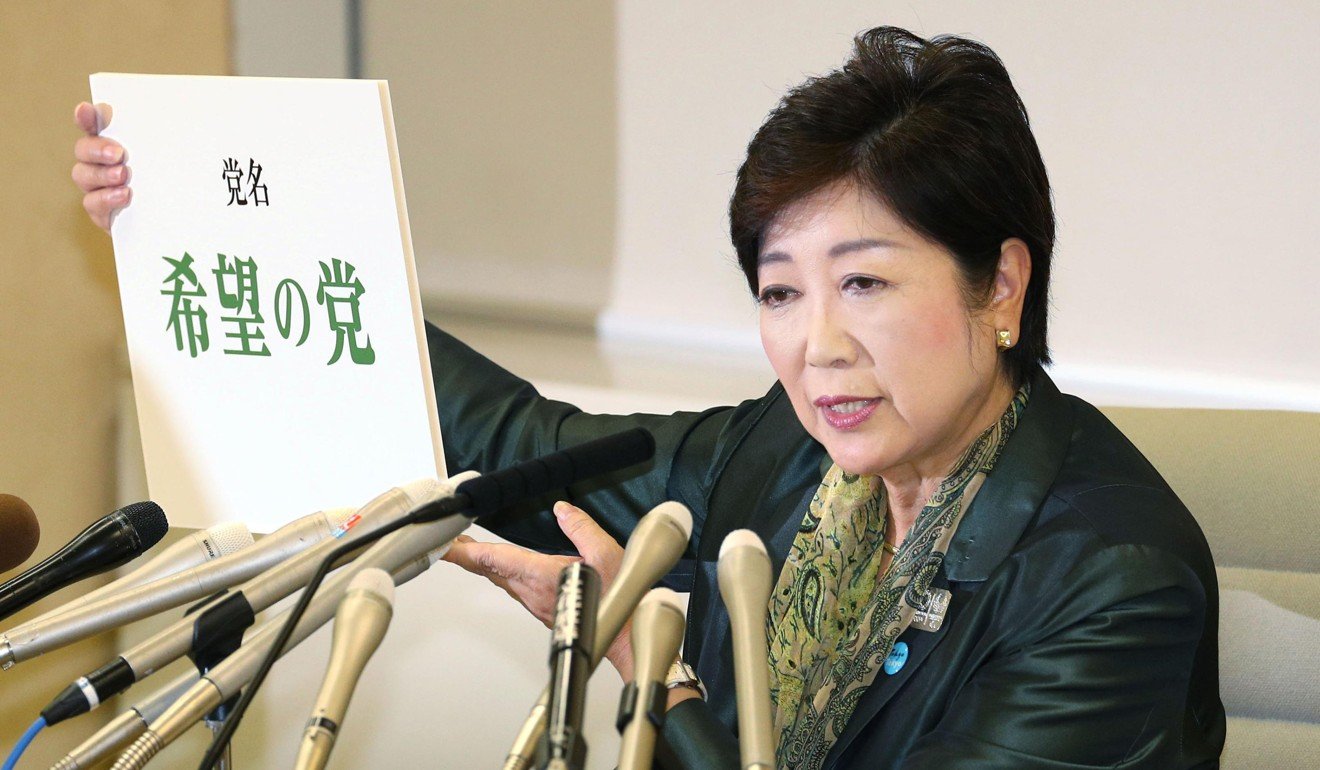 The JCP represents the only true left-of-centre alternative in Japan and Nagy predicts it will pick up more seats in next month's election, in which he expects Koike's party to score its first victories. Although the JCP has a core of elderly, passionate supporters, its only access to power would be as a junior coalition member.
In a poll by Kyodo News on Monday and Tuesday, JCP support was at 3.5 per cent, Komeito (the political wing of a large Buddhist organisation and ruling coalition partner) at 4.6 per cent, the Party of Hope at 6.2 per cent, the now defunct DPJ at 8 per cent and the LDP at 27 per cent. The more than 42 per cent of undecided voters and the majority of the electorate that disapproves of Abe calling the vote are dangers for the government.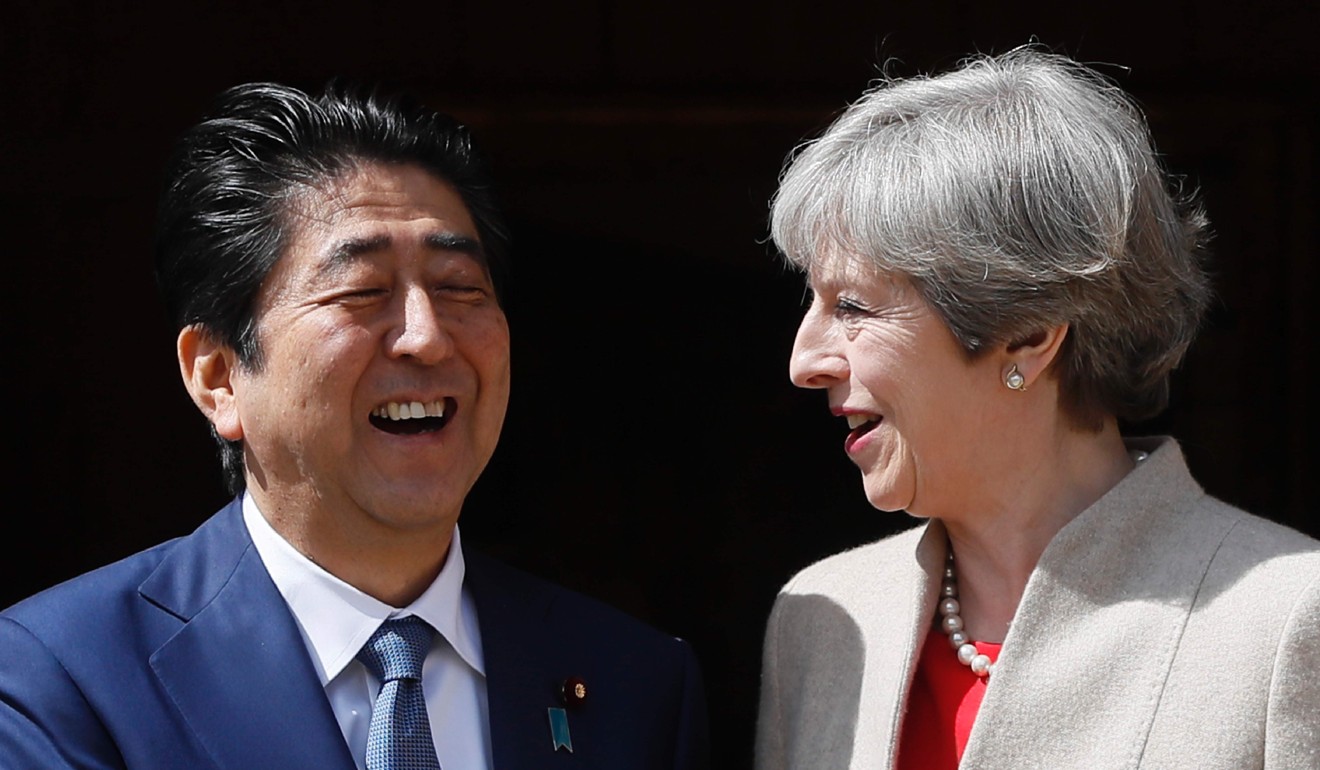 Takashi Koyama, a former visiting professor of politics at Akita International University, believes that Abe has misjudged the mood of the country and will suffer at the ballot box. "Abe has neglected to listen to the voice of the people and I think we will see a different result this time. He faces a difficult battle to become prime minister again," says Koyama.
However, most observers, including Nagy, expect Abe to come through largely unscathed, "I don't think we'll see a situation like the election in Britain, where Prime Minister Theresa May lost her majority."
Despite the economic stagnation of recent decades, many Japanese seem to remain too satisfied with the state of nation to take a risk on the unknown.
"People don't feel that things are bad enough to want real change," says business owner Mizune. ■