Singapore Prime Minister Lee Hsien Loong has said in an interview he is "not sure" the dispute earlier this year with his younger siblings over their father Lee Kuan Yew's estate has been resolved, triggering an immediate response from the opposing camp.
In an interview with CNBC, which first aired early Friday, Lee, the elder brother of Lee Hsien Yang and Lee Wei Ling, said "the matter is in abeyance".
Lee touched on ties with the US, China, domestic political succession, as well as the threat posed by North Korea in the wide-ranging interview, which aired ahead of his visit to the White House on Monday.
"I am not sure it is solved," Lee said when asked by Singaporean anchor Christine Tan if the dispute over their father's house at 38 Oxley Road had been resolved.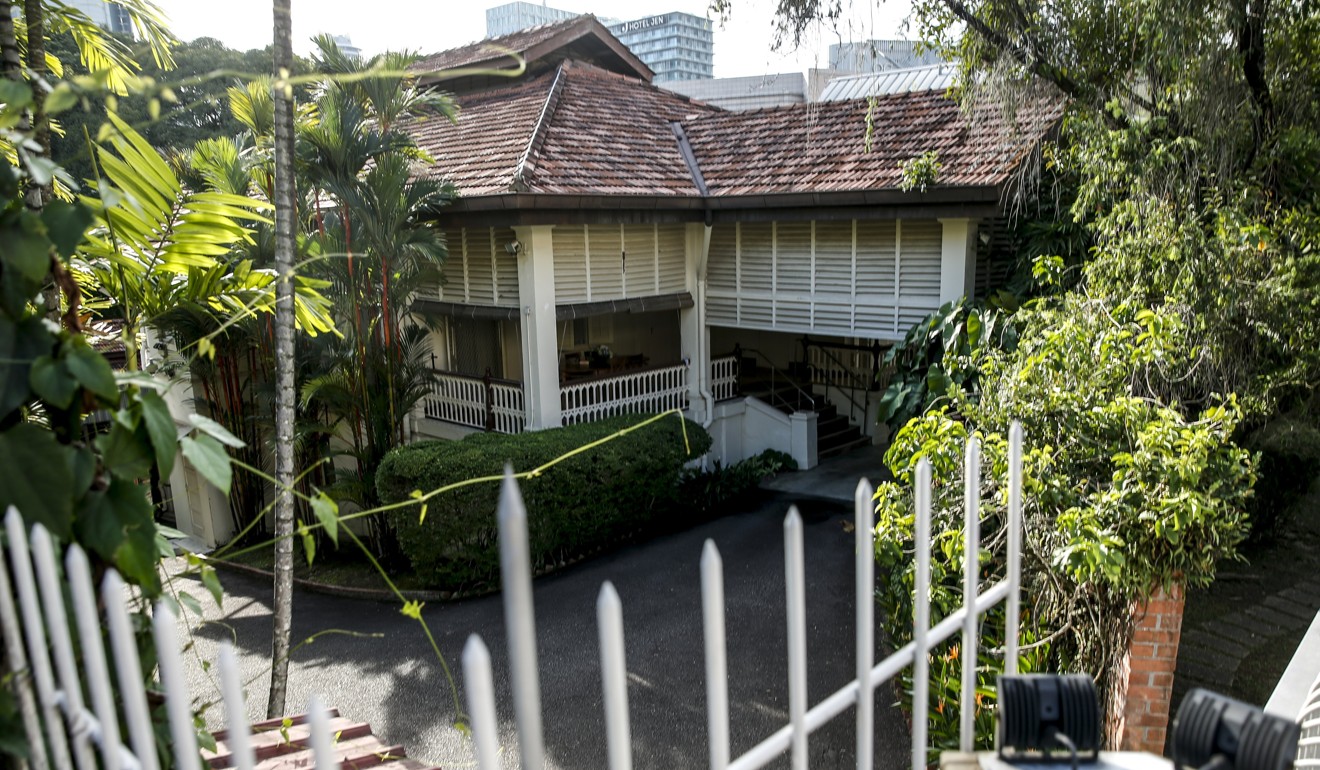 "We have not recently communicated," Lee responded when asked if he was on talking terms with his younger siblings. He added: "Perhaps one day when emotions have subsided, some movement will be possible. These things take time."
He replied "yes, of course" when asked if he was saddened by the episode.
Lee Hsien Yang, who spearheaded a near month-long Facebook campaign accusing his brother of using his executive powers to have his way over the family home at the expense of the political patriarch's wish to have it demolished, took to the same platform to aim a fresh jab at the prime minister.
"Our brother says he is unsure that the feud is solved. Notwithstanding his public statements, Hsien Loong has made no attempt to resolve matters in private," Lee Hsien Yang wrote on Facebook on Friday afternoon.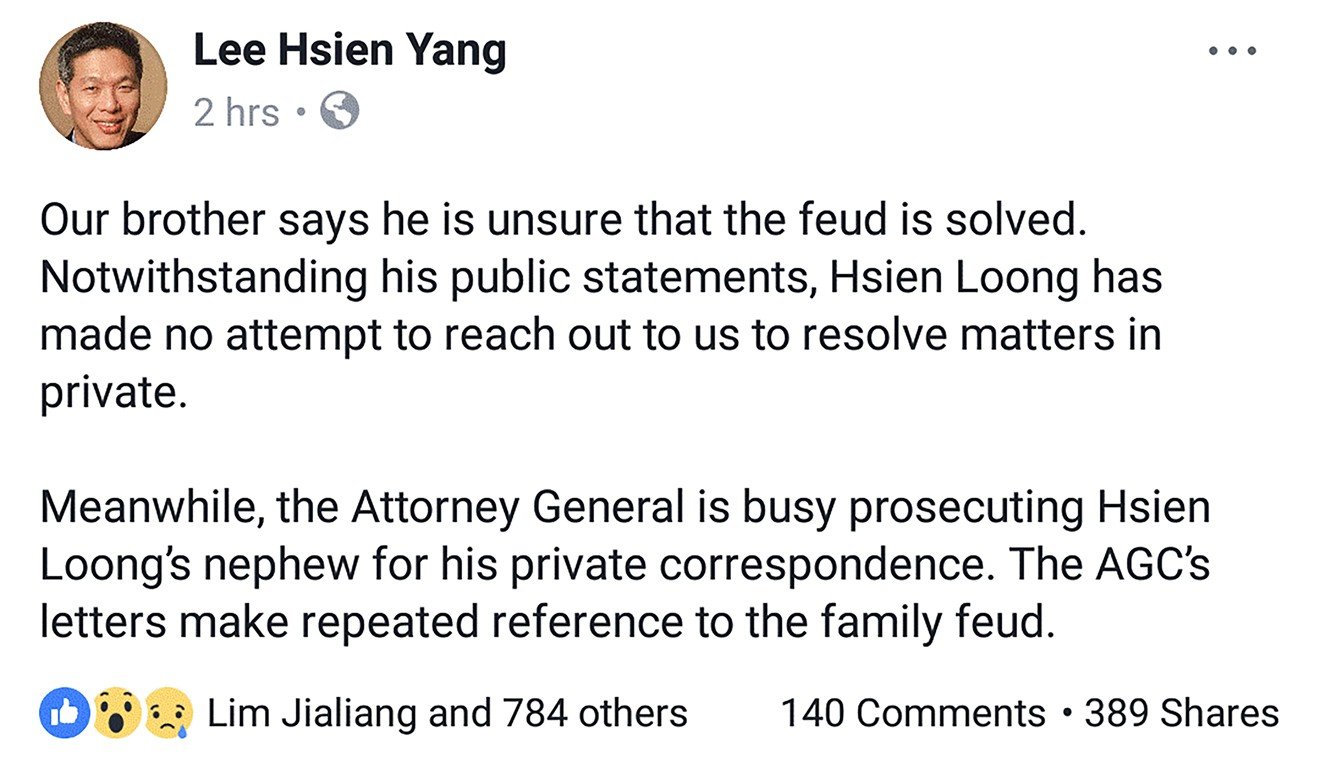 Lee Hsien Yang's post also referenced contempt proceedings the Singaporean attorney general's office had initiated against his eldest son Li Shengwu for a comment he made about the judiciary in a friends-only Facebook post.
The post had linked to a Wall Street Journal article about the family feud. In an accompanying caption, Li remarked that international news outlets were constrained in reporting on the squabble, given how "litigious" it was, and he then made a comment on the judiciary.
The three-week long family feud appeared to have been put to bed in early July after Lee Hsien Yang and Lee Wei Ling said they would cease attacks on their brother.
The family saga did not dominate the interview, and Premier Lee appeared unfazed when asked about it.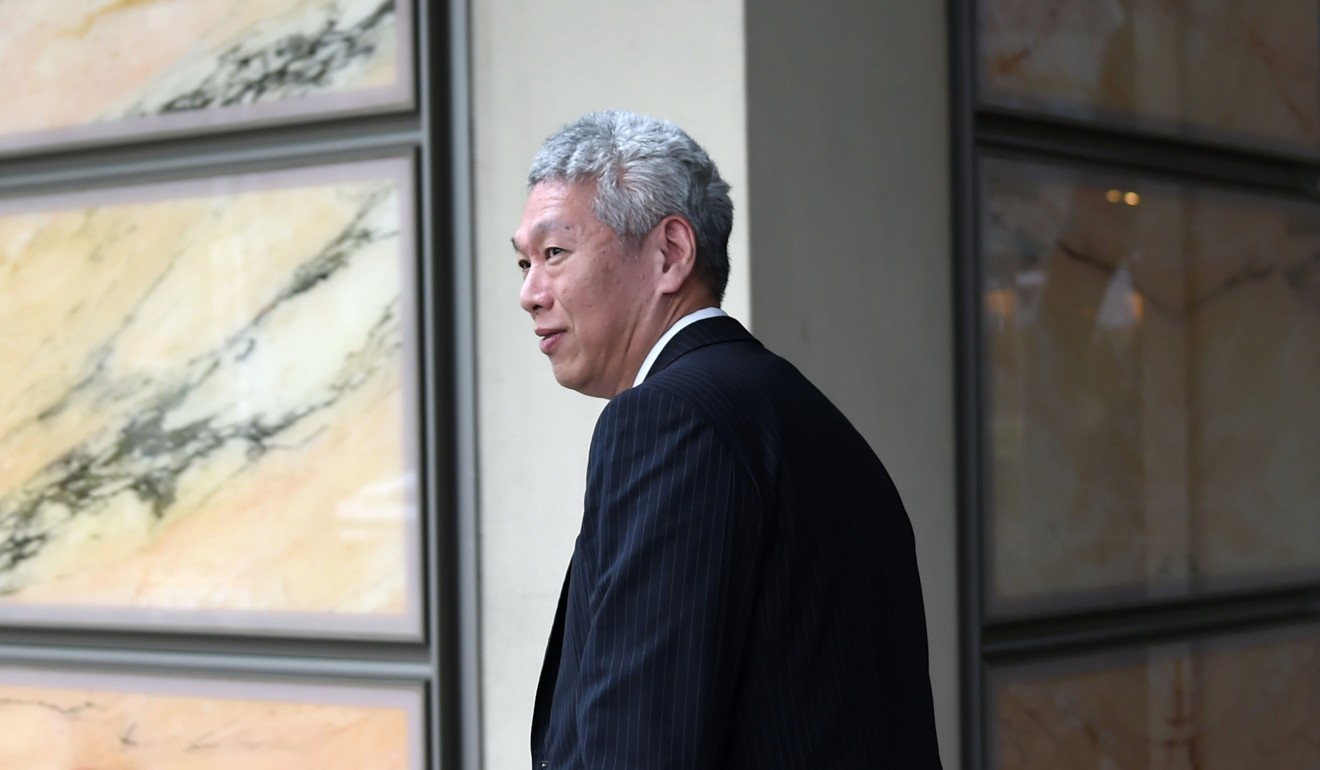 CHINA, US, SUCCESSION
Asked about the Lion City's ties with the administration of President Donald Trump and fast-rising China, Lee said the city state's relationship with both major powers depended on "how the US relationship with China develops".
"If there are tensions between America and China, we will be asked to pick a side. It may not be directly, but you will get the message that: 'We would like you to be with us, and are you with us? If not, does that mean you're against us?' And that's to put it gently," Lee said.
Singapore however, did not wish to "pick sides", he added.
WATCH: Who's who in the Lee Kuan Yew family feud
After a period of frosty Beijing-Singapore ties, Lee said the relationship was now "forward looking".
"We are two countries and sovereign countries, so there will always be issues where we don't completely see eye to eye. But fundamentally, there are no basic conflicts in our perspectives. And we both wish to do more together bilaterally, and also in the context of Asean," he said, referring to the Association of Southeast Asian Nations."
Asked about political succession, Lee said younger ministers in his cabinet will pick the person who take on the mantle of the republic's fourth prime minister.
"But, who's to emerge? Well, time will tell, and it's … it cannot be a very long time because the clock ticks and waits for no man," said Lee, who has been in power since 2004. He took over from Goh Chok Tong, his father Lee Kuan Yew's successor.
Asked if he was "close" to finding his successor, Lee said: "I think it's very likely that he would be in the cabinet already but which one, well that would take a while to … to account."
Trades union chief Chan Chun Sing, finance minister Heng Swee Keat and education minister Ong Ye Kung are seen as front runners to take over Lee.