US President Donald Trump will play a round of golf with his Japanese counterpart and be serenaded with the Pen-Pineapple-Apple-Pen nonsense song during his two-day visit to Japan beginning November 5. Once the frivolity is done and dusted, however, Prime Minister Shinzo Abe will hope the president sticks to the script on issues of critical importance to Tokyo.
In terms of security considerations in northeast Asia, North Korea's nuclear and missile programmes will top the agenda, while there will also be a gentler nod in China's direction. Trade in the aftermath of Trump's unilateral withdrawal from the Trans-Pacific Partnership within days of taking office will also feature, while talks have already taken place over cooperation on next-generation mobile communications and other advanced technologies.
For Abe, the visit provides him an opportunity to reinforce the message that Japan remains a close and committed ally of the US and that he has a personal rapport with Trump.
Abe, after all, was one of the first foreign leaders to congratulate Trump after his shock election victory in November last year, describing Japan and the US as "unwavering allies".
Within a week of the election, Abe had travelled to New York – bearing a US$3,755 gold-plated golf club as a gift – for talks with Trump and his transition team. The Japanese leader made much at the time of the fact he was the first overseas leader to meet the president-elect face-to-face and that he used the meeting to underline the importance of security and trade issues.
Almost exactly one year later, the situation for the US president is somewhat more precarious and Abe will be hopeful the problems he faces in Washington – primarily the investigations into allegations of Russian influence on the election – do not follow him to Japan.
The last thing Abe wants is for Trump to be distracted by revelations at home and for joint press conferences to descend into back-and-forth exchanges between a hostile media and a president who has shown a remarkably thin skin and an alarming aptitude for unscripted detours from the matter at hand.
"It will be a challenge for Trump to stay on-message and it is impossible to say how much he might be distracted by what is happening at home, but this whole diplomatic mission is of such importance that it is critical he remains focused on the issues directly at hand," Stephen Nagy, a senior associate professor of international relations at Tokyo's International Christian University, said.
"For the Japanese side, the most important message will be that the US remains committed to the security of its long-time ally and this issue can be a big win for both Tokyo and Washington."
A major part of that will be focused on North Korea, Nagy said, adding he expects the two leaders to again underline their total commitment to the denuclearisation of the Korean Peninsula. Given there are no atomic weapons in South Korea, the policy is even clearer.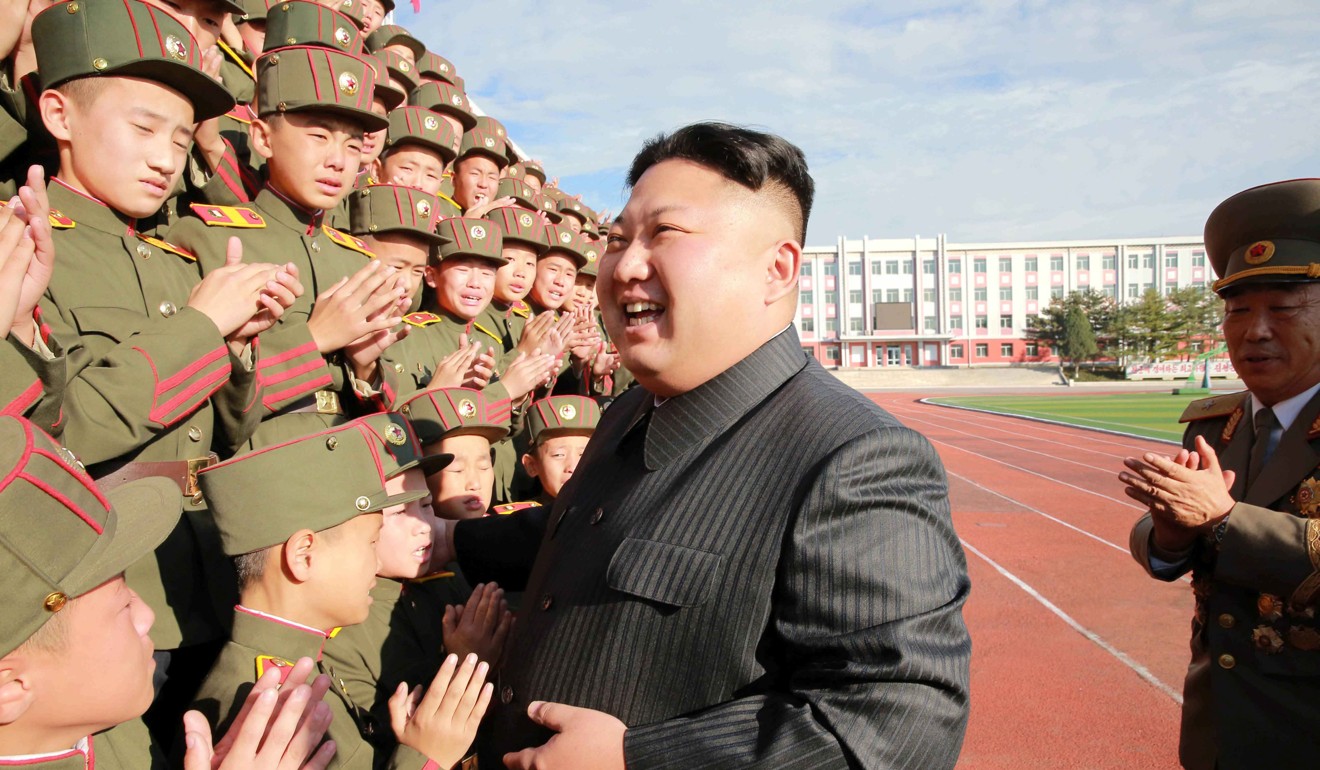 Trump and Abe are both hawks when it comes to Pyongyang and have ruled out talks with Kim Jong-un's regime unless nuclear weapons are tabled for discussion. North Korea has rejected that prerequisite and Trump and Abe are presently doing everything in their power to increase pressure through sanctions and threats of military action. Nagy expects more of the same during Trump's visit.
"I also expect Trump to send a message to China on the US-Japan alliance, quite possibly by explicitly stating that it covers the Senkaku Islands," he said.
The uninhabited islands are in the East China Sea archipelago and are controlled by Japan – but are claimed by China, where they are known as the Diaoyus.
"Making that statement will be an important part of the pushback against China in the territorial dispute in the South China Sea and the region more generally," Nagy said. "And that pushback will be accompanied by a push forward in the growing quadrilateral security arrangement between the US, Japan, India and Australia."
Jeff Kingston, director of Asian Studies at the Japan campus of Temple University, said Trump's diplomatic failures in the region since being elected have created an "arc of anxiety" among countries confronted like never before by an aggressively expansionist China.
"All those countries – Japan included – want and need a firm US presence in this region to counter China, when all they have been getting all year have been weak signals from the Trump administration," he said.
"Right now, the US is punching well below its weight and a lot of the goodwill that was built up in the region under [Barack] Obama has been squandered. And it will be a test of [Trump's] diplomatic skills to see if he can win any of that goodwill back."
Analysts suggested that Trump might arrive with demands linked to the US$70 billion trade deficit between the two nations and bilateral trade more generally – rather than the multilateral agreements Japan and other nations favour – while Abe is likely to try and dodge that particular issue. The last thing Abe wants to happen, they pointed out, is for the two sides to fall out over trade, highlighting divisions rather than unity.
Yet, with just days before Trump's arrival, his unpredictability and habit of going off on tangents will be keeping Abe and his advisers awake at night. The importance of this visit cannot be overestimated as it will set the tone for the rest of Trump's administration. ■