Officially at least, the constraints of a packed schedule mean US President Donald Trump will not visit the North-South demilitarised zone (DMZ) which divides a Korean peninsula on a nuclear knife-edge.
While that may be true on one level, the underlying reason lies in attempts to reduce tensions which are running higher than at any time since a 1953 ceasefire agreement ended the military conflict between two nations still technically at war.
Things get even more toxic when an atmosphere still ripe with personal insults – which saw Trump brand North Korean leader Kim Jong-un "rocket man'' and Kim describe his White House counterpart as a "mentally deranged US dotard" – is added to the mix.
In a one-day, whistle-stop visit, Trump is expected to meet President Moon Jae-in for a state dinner, visit Camp Humphreys – the biggest US military base in Asia – and stop by the Seoul National Cemetery.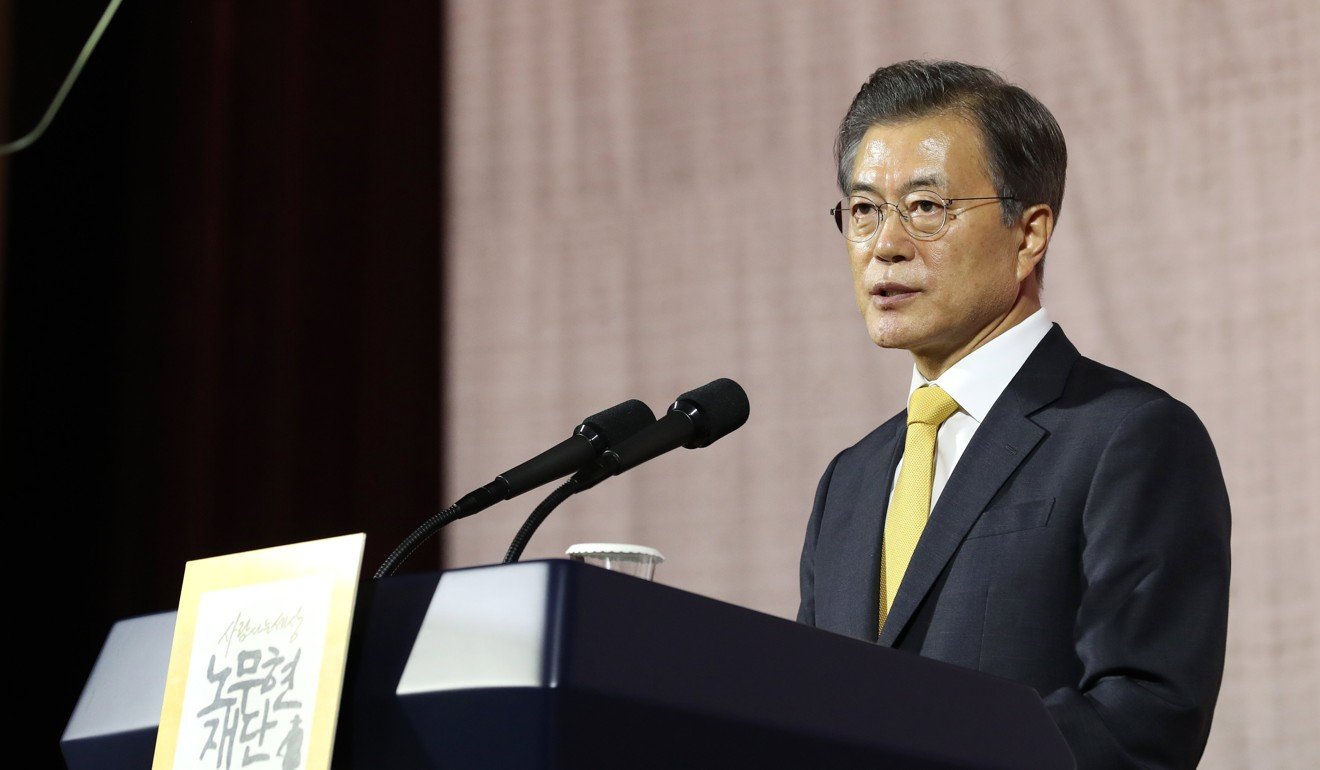 Moon's attempts to calm the storm through negotiations have been rejected and the South Korean president's voice has been largely ignored by other regional leaders.
Unable to engage the North or lead dialogue with the international community,officials in Seoul are keen to at least contain Trump during his visit.
"There were also safety concerns about such a visit," the Korea JoongAng Daily reported on October 25, "and concerns in the South Korean government that Trump might do something provocative at the DMZ."
In what appears to have been an effective diplomatic manoeuvre to that end, Moon invited Trump to visit Camp Humphreys military base in Pyeongtaek, Gyeonggi, secure in the knowledge that the US president would not have time to visit the DMZ, also known as the 38th Parallel.
A senior US administration official confirmed this week that Trump will be too busy to visit the DMZ, adding: "It's becoming a little bit of a cliché, frankly."
Camp Humphreys, Asia's busiest airfield, is also home to the 2nd Infantry Division, which is the only US Army division that partly comprises South Korean soldiers, known as KATUSAs (Korean Augmentation to the US Army).
Echoing concerns about Trump's unpredictability could trigger an international crisis, Democratic Senator Tammy Duckworth of Illinois posted a message on Twitter on November 2 calling on the 45th president of the US to estimate how many people would die if the United States went to war with North Korea.
Trump will also see the national cemetery during his trip, the final resting place of for veterans of the Korean independence movement, the Korean War and the Vietnam War – as well as former President Kim Dae-jung, who was awarded the Nobel Peace Prize for his Sunshine Policy of engagement with North Korea.
His trip marks the first visit to Seoul by a foreign head of state since Moon took office in May. ■