Just weeks after accusing the Myanmar military of perpetrating a "textbook example of ethnic cleansing" on the country's Muslims, the United Nations Security Council has dropped plans to adopt a legally binding resolution calling for an end to violence in Rakhine state.
The toning down of UN condemnation over an ongoing humanitarian crisis which has forced 600,000 Rohingya – more than half the Muslim population of Myanmar – to flee into neighbouring Bangladesh, came after China made it clear it would use its veto power as a permanent member of the council to block a resolution, according to diplomats.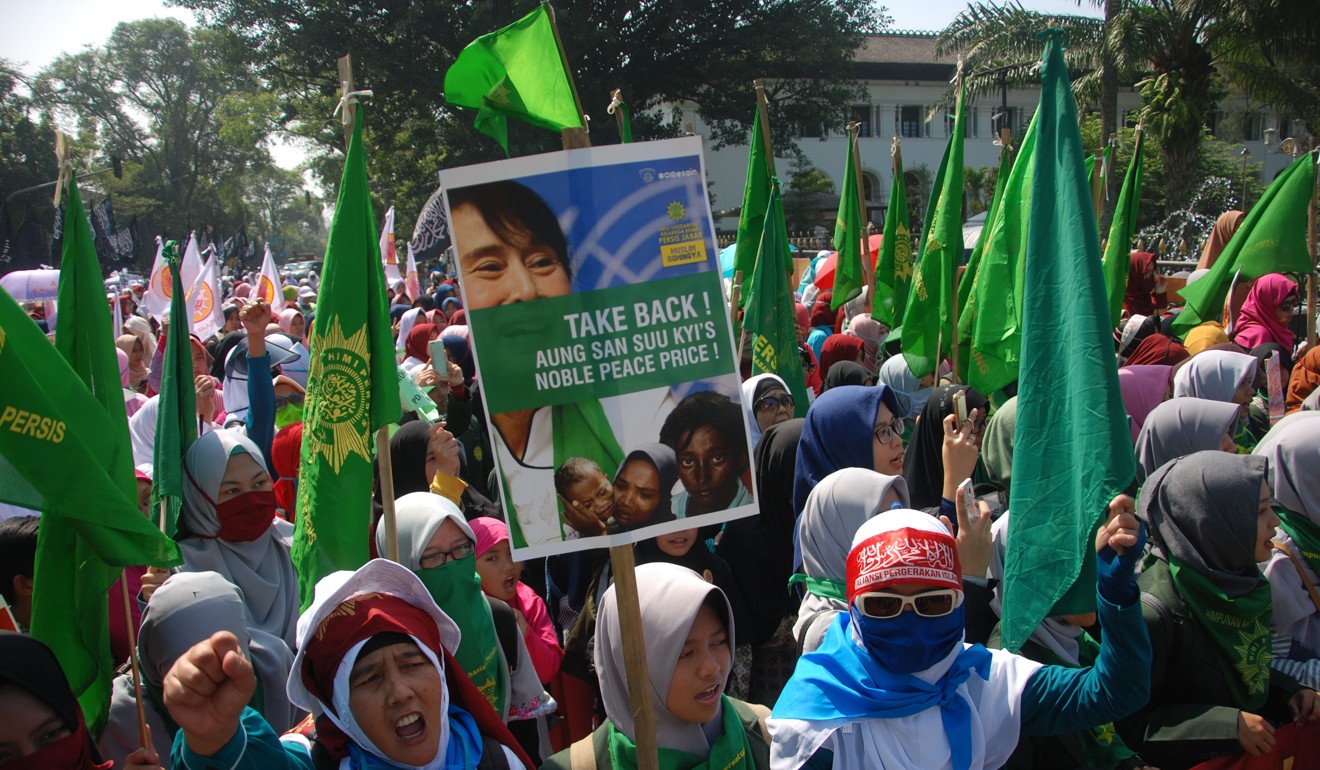 In place of the resolution, the UN issued a statement of condemnation that made no mention of sanctions. The statement carries the same message, but less weight, than the resolution and comes as the US Secretary of State, Rex Tillerson, prepares to visit Myanmar this month amid moves in the US Senate to impose targeted sanctions on Yangon.
Global criticism of Aung San Suu Kyi's handling of the crisis has reached fever pitch and led to calls that she be stripped of her Nobel Peace Prize. Her alma mater, Oxford University, has also removed her picture from a common room and stripped her of its Freedom Award.
The latest moves come as Suu Kyi, the country's de facto leader, faces a bitter struggle with the country's all-powerful army, according to government insiders.
It is a tussle which has spilt onto the streets as opposing public rallies, in support of Suu Kyi and the military strongmen in whose hands her fate ultimately lies, take place across the country.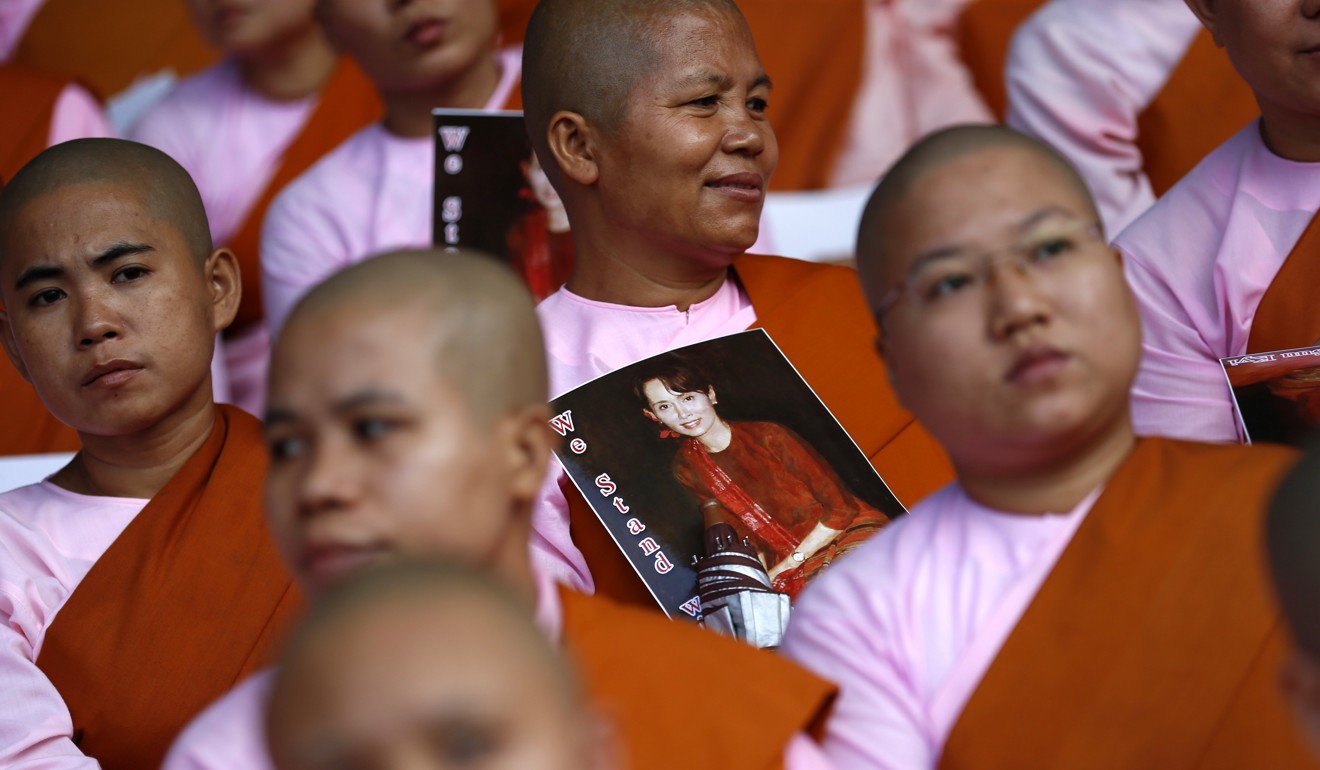 "The West is now threatening to do what Suu Kyi and her supporters wanted them to do before," said retired major Myo Sandar, adding: "It is an old strategy to fix our patriotic army, a joint conspiracy."
While Suu Kyi remains popular, public support for the actions of the army in Rakhine is growing, which is perhaps a measure of the extent to which the generals retain overall control in the country.
The Rohingya crisis offers a stark insight into where real power still lies in the country just months after the generals ceded all lawmaking powers – except in matters of security – to the civilian government and Suu Kyi became de facto leader.
With three serving generals handling the home, defence and border affairs ministries, and a quarter of MPs being men in uniform, the army is "sufficiently structurally empowered to have its way, especially on security issues like Rakhine", Myanmar watcher Mrinal Chakma said.
The struggle reached boiling point last October when insurgents of the Arakan Rohingya Salvation Army (ARSA) attacked 10 border police stations and killed a dozen officers. The army wanted sweeping powers but Suu Kyi was determined not to militarise the conflict.
"Instead, she sought to delve deep into the issues behind the conflict and resolve them politically and through economic development," U Sein Win, who heads the Myanmar Journalism Institute, said.
The army, though not pleased, went along with it.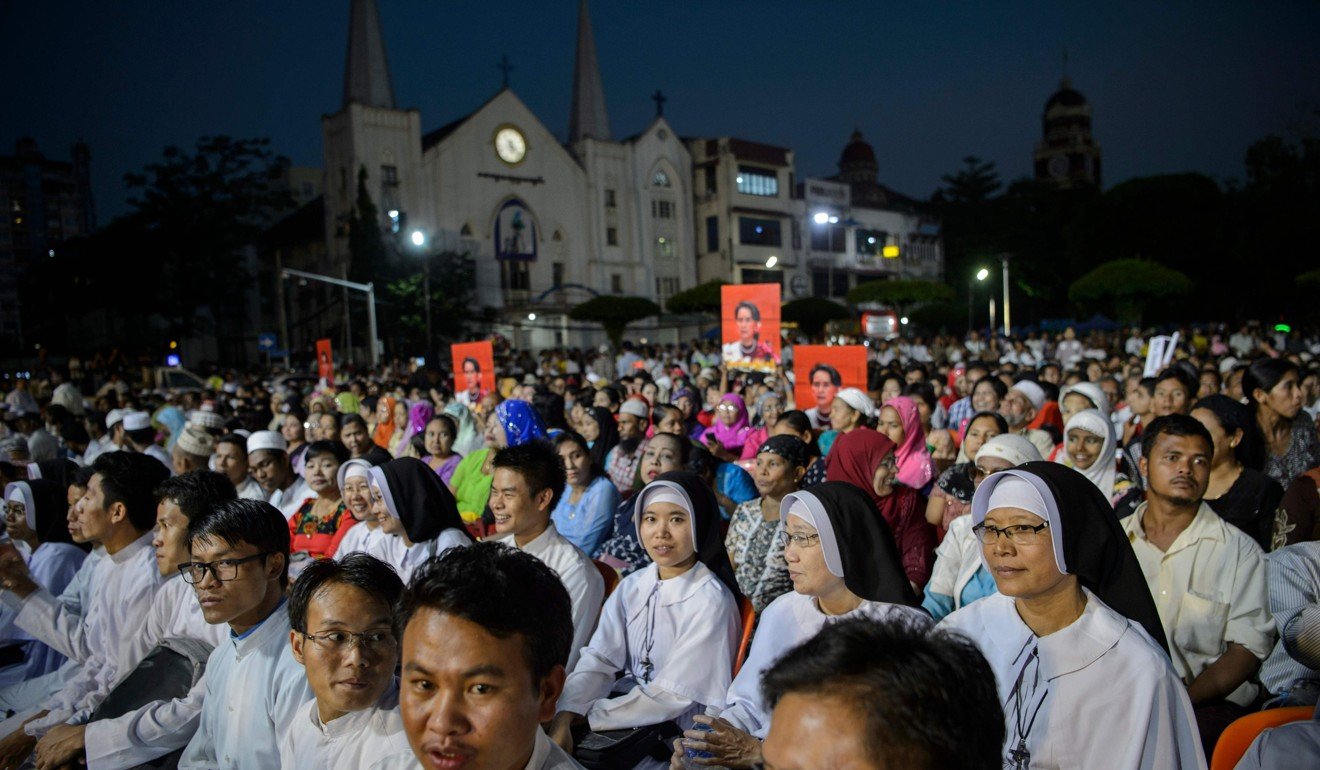 Colonel Aung Myint Oo, who heads the international affairs department of the National Defence College, told a forum on Myanmar's democratic transition in August that the army was "reconciled to civilian supremacy … but should be allowed to handle security issues because that is something we know better than civilians".
Other military officers, speaking on condition of anonymity, said they were "very uncomfortable" when Suu Kyi promised to implement the recommendations of the Rakhine Commission headed by former UN secretary general Kofi Annan.
The report included suggestions for "creating greater human rights awareness in the Myanmar army" and largely backed demands for more religious freedom for Rohingya and faster verification to grant them citizenship.
"There is a growing belief within the army that they are under siege. This is an ominous development, for if they feel Aung San Suu Kyi cannot protect them from international condemnation and sanctions, they may feel they have no other option but to launch an administrative coup," top Myanmar watcher and former BBC Asia editor, Larry Jagan said.
Many say the army backs Buddhist hardliners and is also against the return of Rohingya, something Suu Kyi has committed to.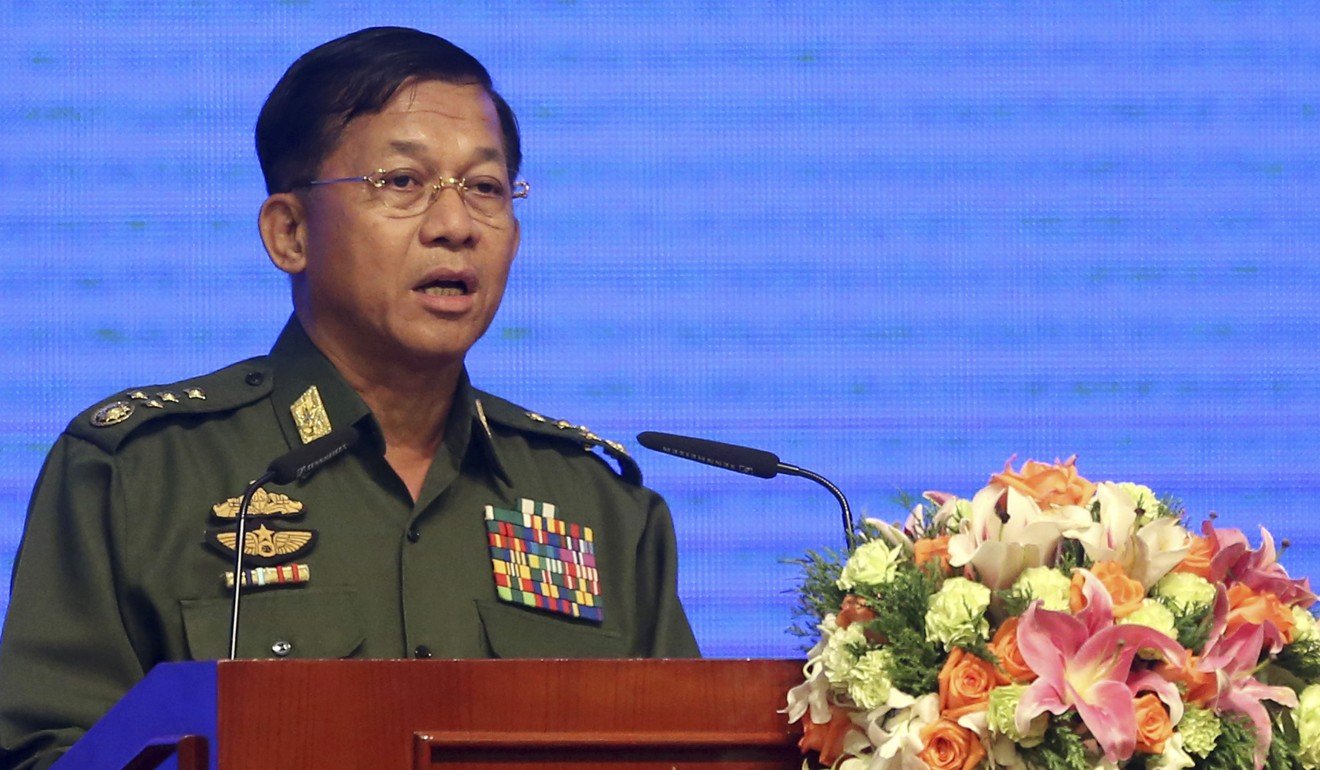 Both the Myanmar government and military command have denied allegations of brutality in Rakhine.
In October, Suu Kyi turned down the army's call for a regional emergency to be called in Rakhine state and told military leaders Myanmar could not afford sanctions.
Unlike most in the West who felt Suu Kyi, in September, cancelled a planned trip to the UN at the last minute to avoid uncomfortable questions, Jagan, along with army and government sources, insisted she was apprehensive of political machinations.
"She feared the military appointed vice-president Myint Swe might sign the state of emergency for Rakhine as [with President Htin Kyaw incapacitated due to illness] he would be in charge of the government in her absence," Jagan said.
"The mistrust of Suu Kyi is growing within the military, not just between her and [army chief Min Aung] Hlaing but the army as a whole" a senior retired military officer is quoted by Jagan as saying.
"The West is actually hitting at the roots of Myanmar democracy with criticism of Suu Kyi. She is the one leader capable of holding it together amid serious challenges. Thankfully for her, neighbours China, India and Asean are more sensitive to the political dynamics and have strongly supported her," Myanmar watcher Amrita Dey said. ■
* Additional reporting by AFP