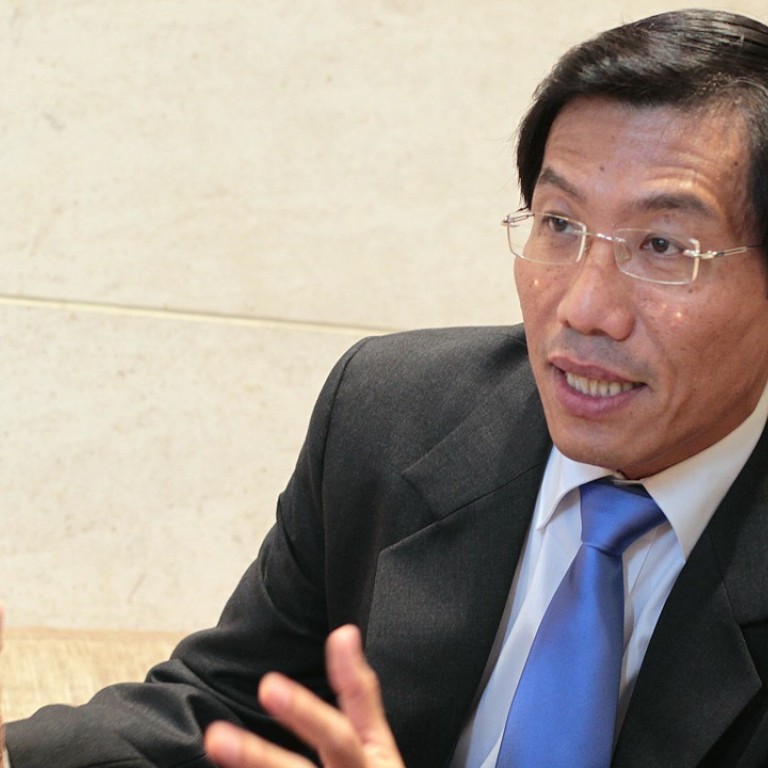 The new Chee Soon Juan? Singapore activist Jolovan Wham defiant after court charges
Possible jail time looms for strident critic of the Lion City's ruling People's Action Party following protests that included an address by Hong Kong democracy activist Joshua Wong
A Singaporean civil activist facing the prospect of imprisonment for organising small-scale public protests has urged his compatriots to question why peaceful assemblies are criminalised, as rights groups and observers once again piled pressure on the government to dial back its heavy-handed approach with dissenters.
One Singapore politics watcher said the prosecution of Jolovan Wham, one of the ruling People's Action Party's (PAP) most vocal critics, was a reminder that the establishment's intolerance for civil obedience was here to stay even as a leadership change looms ahead in the coming few years.
Wham, 37, was charged in a district court on Wednesday for organising "public assemblies without a police permit" between last November and July – one of which was an indoor forum featuring an address by Hong Kong democracy activist Joshua Wong Chi-fung via Skype.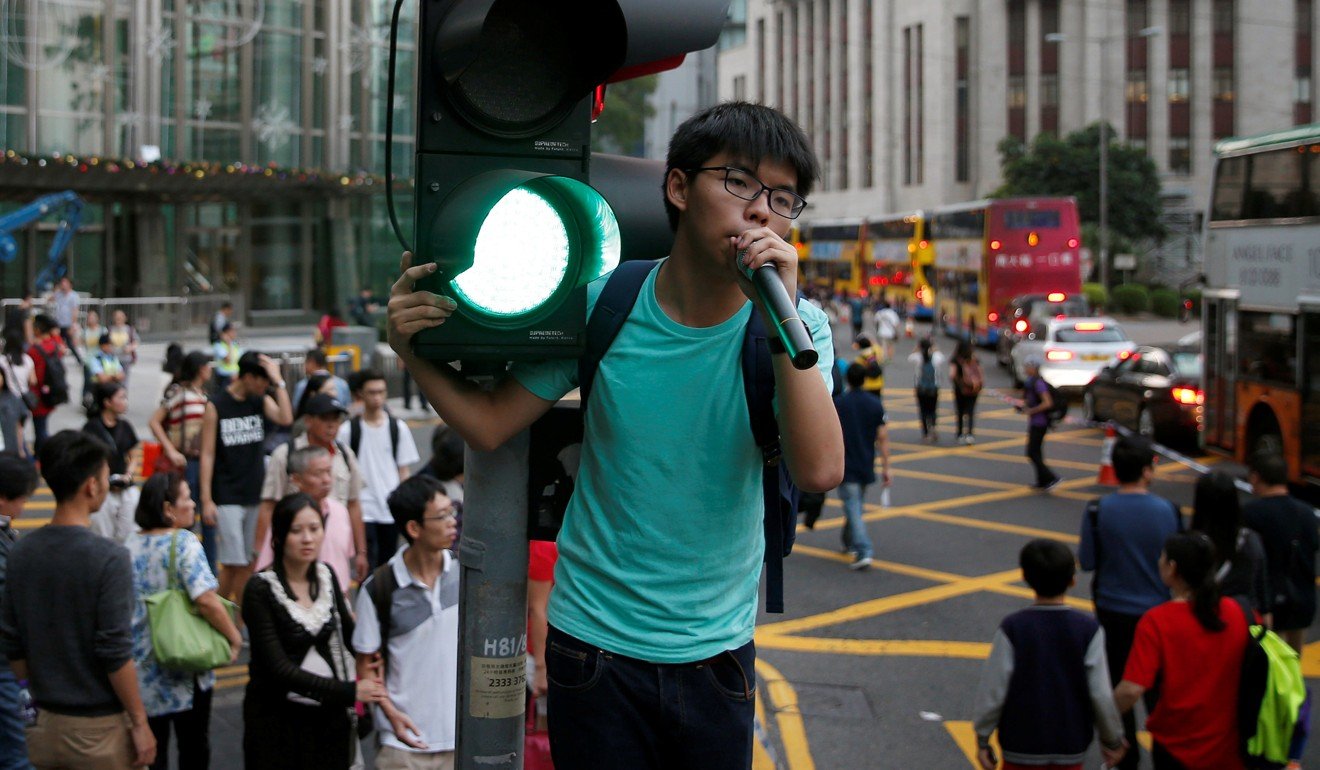 Wham was also slapped with one charge of vandalism for pasting two sheets of A4 paper on a metro train window in one of the protests, and three separate charges for refusing to sign police statements.
Organisers of illegal protests face a fine of up to S$5,000 (HK$29,000), with repeat offenders liable for a fine of up to S$10,000, a maximum six-month jail sentence, or both. For the vandalism charge, Wham faces a fine of up to S$2,000, or a jail term of up to three years with between three to eight strokes of the cane.
"Rather than being more cautious, activists and indeed Singaporeans should think about whether or not our laws are too restrictive," Wham said when asked how his prosecution would affect dissent in the country.
Although free speech is guaranteed under Singapore's constitution, rights groups say various laws have the effect of muzzling political opponents.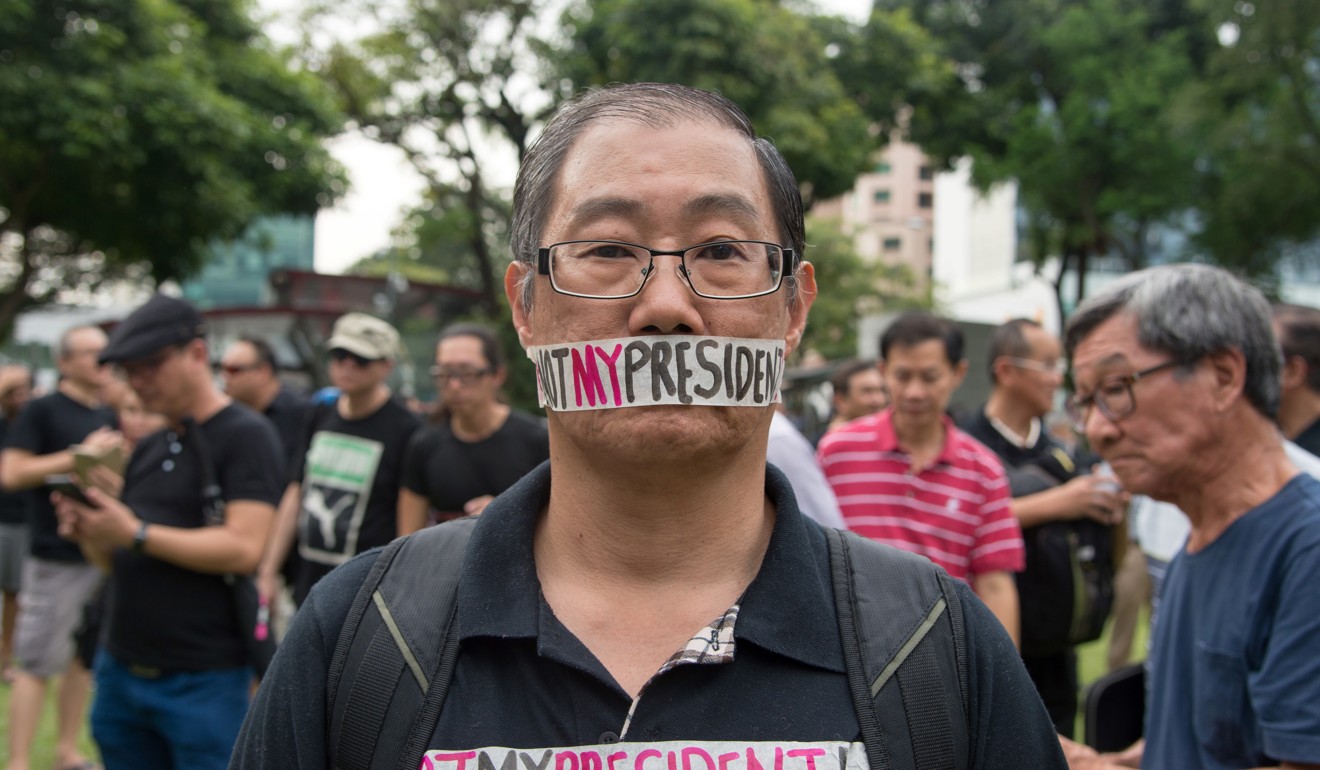 Public protests anywhere outside the country's sole free speech park require police permits. No such permit has been issued in recent years.
"Why should peaceful protests be criminalised? Why should anyone have to seek official permission to hold a Skype conversation? Are we giving the government too much power? These are important questions," said Wham.
Apart from the forum involving Wong, the other offending events were a candlelit vigil outside a prison for a convict on death row and the protest on the subway train. The MRT train protest, featuring Wham and eight others, was held to mark the 30th anniversary of a government crackdown in which 22 people were detained without trial.
The activists are alleged to have blindfolded themselves and pasted slogans on the train windows calling for justice for those detained in the operation.
A day earlier, the Singapore Police Force said Wham was "recalcitrant and has repeatedly shown blatant disregard for the law, especially with regard to organising or participating in illegal public assemblies".
That stance was in sharp contrast to the views of international rights groups and political observers.
NEW THORN IN THEIR SIDE
Garry Rodan, a Australia-based Singapore watcher, said the government's latest actions came amid Wham's emergence as a "new thorn" in the PAP's side.
Chee Soon Juan, the leader of the opposition Singapore Democratic Party, had waged a campaign of civil disobedience over various rights issues in the 1990s and 2000s which in turn saw him face jail time. Chee in recent years has said such action is no longer necessary, with the internet allowing government critics to make their views known without having to stage illegal protests.
"They [the government] thought that the tough stance against Chee Soon Juan and those who joined him in public protests … already had the required demonstration effect," Rodan said. "Alas, here is a new thorn in their side."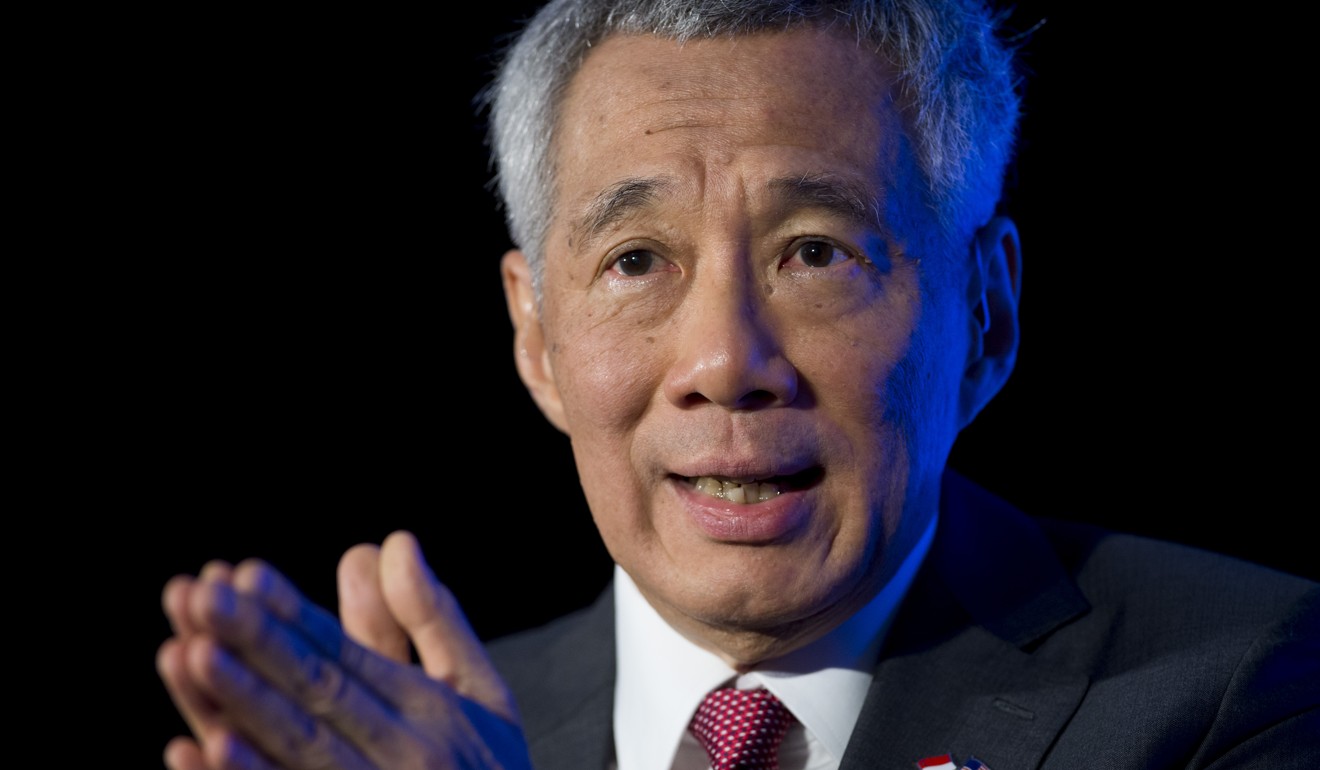 Chee's run-ins occurred during the tenures of former prime minister Goh Chok Tong and current premier Lee Hsien Loong, both of whom hold hardline views on civil disobedience.
Lee has said he is getting ready to hand over power to a yet-to-be named successor.
One Singapore-based observer said the "seemingly disproportionate" legal response to Wham's actions brought under scrutiny issues such as executive restraint and proportionality in the Lion City.
Human Rights Watch, which has persistently criticised Singapore for its free speech and assembly restrictions, urged the government to "start listening to criticism, stop treating peaceful assemblies as crimes, and cease prosecuting their organisers".
The Hong Kong activist Wong's political party Demosisto said in a statement that it "regrets and is deeply saddened" by the charges against Wham.
"Joshua Wong maintains that exchanges between civil societies regarding social movement are of utmost importance … He would like to express solidarity from Hong Kong civil society with Wham, and to thank him for his bravery."
The PAP, in power since 1959, has maintained that restrictions on civil liberties – including confining protests to the free speech park ­­– are necessary to maintain the social stability that has underpinned Singapore's economic success.
The police said on Tuesday that the country's Speakers' Corner was the "established space for Singaporeans to express their views on issues with which they are concerned". A pre-trial conference for Wham's case is set for December 13.