It is an unlikely setting for a pivotal moment in the rise of the "Asian Century". Indeed, until recently even the most prescient of political observers in Washington or Beijing might have struggled to place it on a map.
Yet it is in this small Australian electoral division on the outskirts of New South Wales that, according to some of the political world's more fevered imaginations, a great battle is occurring, one that could not only decide the future of Australia's coalition government – but inform Sino-Australian relations and the shifting balance of power between East and West for years to come.
Welcome to by-election day in Bennelong, population 106,000. Thrust into the limelight after their sitting member in the House of Representatives, the Liberal Party's John Alexander, was found to be secretly British and forced to resign, the good people of Bennelong have found themselves not only potential parliamentary kingmakers down under but the centre of world attention.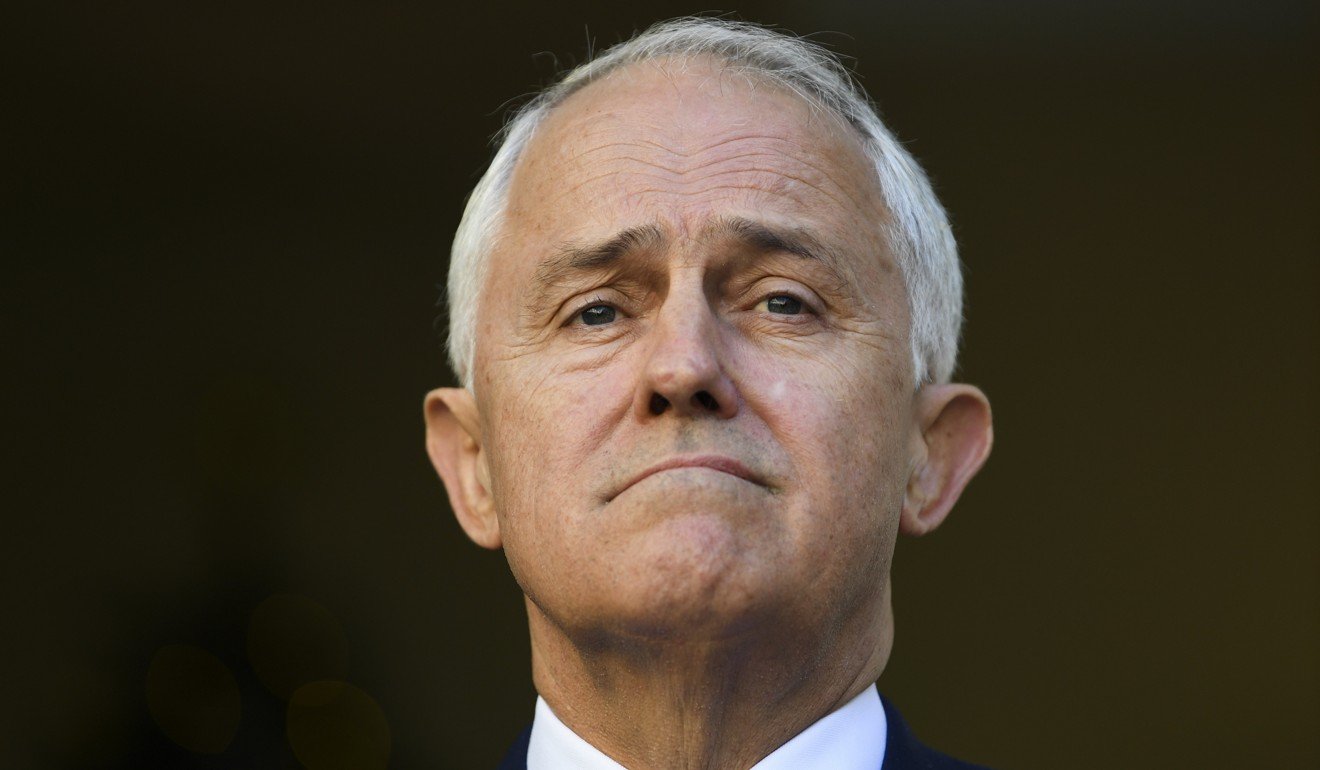 On the surface, their choice appears merely a national concern. This weekend's vote has been characterised by the opposition as a referendum on Malcolm Turnbull's Liberal government, and is nominally a choice between the now-former Briton (Alexander renounced his citizenship to stand once more) and the Labor party's Kristina Keneally, a former premier of New South Wales. While early exit polls suggest an Alexander victory, even a close result would be enough to rock Canberra. Were Keneally to win, the Coalition government would lose its one-seat working majority – an upset on a scale similar to the last time Bennelong played political jack-in-the-box when John Howard in 2007 became only the second sitting Australian prime minister to lose his own seat.
But 10 years on from that vote – and 45 years since Australia and China established diplomatic ties – rising tensions in Canberra regarding perceived undue influence from Beijing have cast the latest Bennelong ballot not only as a litmus test for Sino-Australian relations but as a milestone in Beijing's ascendance to superpowerdom.
To understand why, one must look at how the presence of a Beijing bogeymen has loomed ever larger in Australian political life for much of the past 12 months.
Recent controversies regarding Chinese influence down under include media claims that organisations linked to the Chinese Communist Party have been monitoring the 140,000 Chinese students in Australia and that Beijing has been trying to buy political influence through donations to political parties.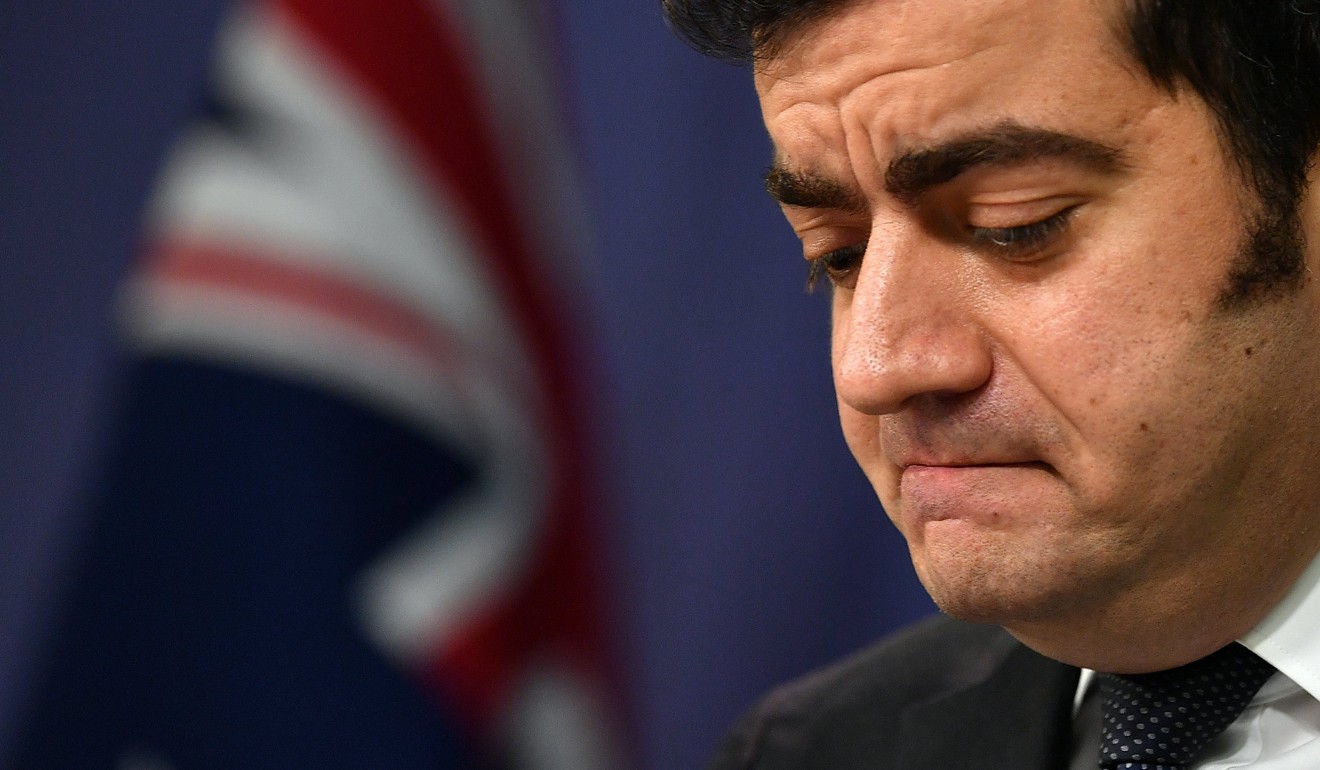 Chief among these is a scandal surrounding the Labor politician Sam Dastyari who was forced to step down from the front bench last year when it was revealed a Chinese donor had paid a travel bill for him. Media later reported he had spoken in support of China on the South China Sea territorial dispute – contrary to his party's policy – after a Chinese donor threatened to withhold a A$400,000 (HK$2.5 million) donation.
The scandal surrounding Dastyari reached fever pitch this week – forcing him to resign from politics – when a leaked phone call revealed he had warned a Chinese counterpart his calls might be recorded by the Australian intelligence agency. It was also revealed he had tried to encourage the party's deputy leader not to meet a Chinese pro-democracy activist opposed to Beijing's rule in Hong Kong in 2015.
Dastyari's case has acted as a lightning rod for Western concerns over growing Chinese influence. On Wednesday, a congressional commission in Washington chaired by former Republican presidential candidate Senator Marco Rubio seized on the Dastyari case to highlight the "threats" posed by Beijing to Western democracies. Rubio even took the opportunity to compare and contrast China's tactics of cultivating influential political and academic figures with Russia's alleged attempts to influence the US election through social media.
It has also turned the issue of Chinese influence into a political minefield through which Australia's politicians must tread with the utmost of care – and Turnbull may be about to find that he has made a costly misstep.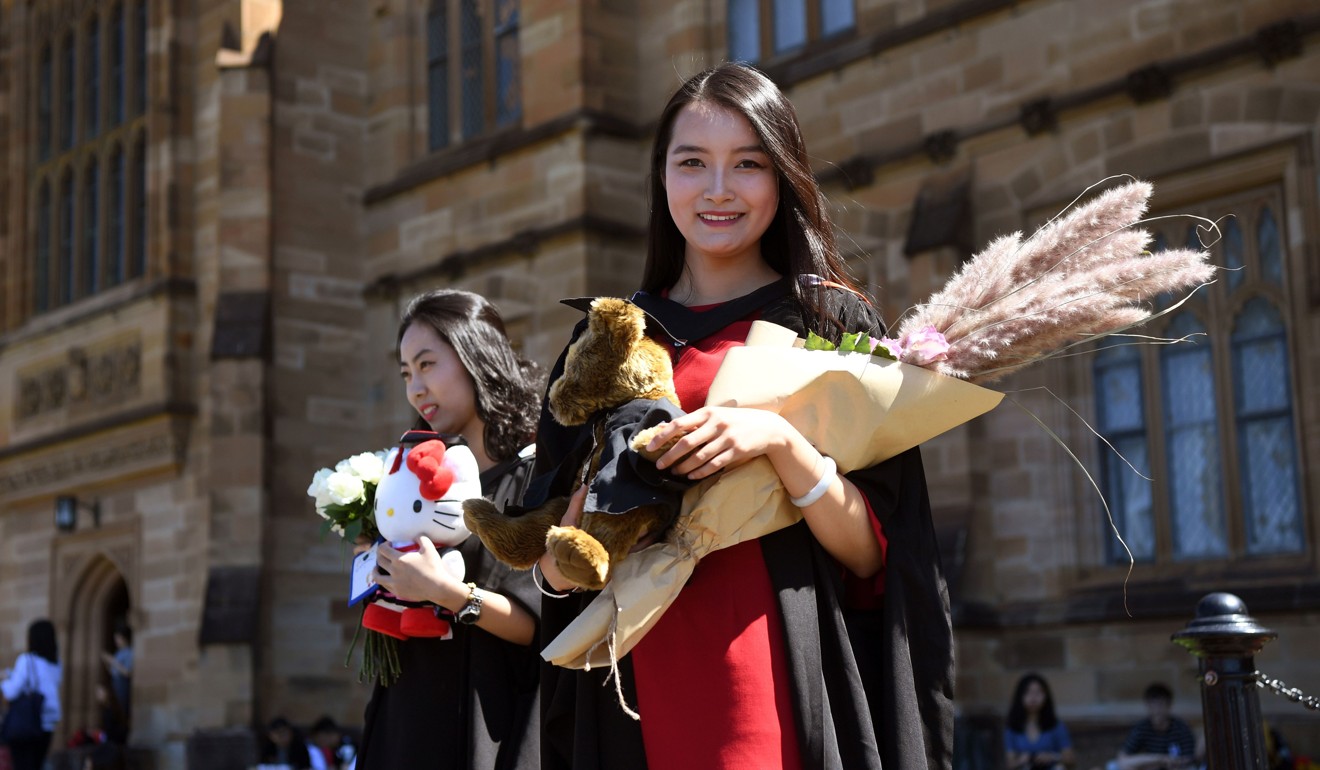 The prime minister, who has promised tougher laws against "foreign interference" and tighter restrictions on political donations in moves widely seen as targeting China, raised eyebrows last Saturday when he used a news conference to quote Mao Zedong in declaring that Australians would "stand up" to the growing Chinese influence on politics. "Modern China was founded in 1949 with these words, Zhong guo ren min zhan qi lai – the Chinese people have stood up," said Turnbull, speaking in Mandarin. "It was an assertion of sovereignty, it was an assertion of pride. And so we say, ao da li ya ren min zhan qi lai – the Australian people stand up."
WATCH: Tough message from Australian Prime Minister on Chinese interference
Those words may yet come back to haunt him. This week, an anonymous open letter addressed to all Australian-Chinese urged Bennelong's Chinese community to abandon the Coalition and support Keneally in the by-election.
Given close to 20 per cent of Bennelong voters were born in mainland China, that should give Turnbull something to think about, even if this weekend's result does not reflect the outcome of one online poll this week that predicted Keneally could get 66 per cent of the vote.
"It is the first time in decades where a single electorate dominated by Chinese voters can have a direct impact on who should govern Australia in the future," the open letter read. "It means the ballots of Chinese voters in these areas may directly [bring] down Prime Minister Malcolm Turnbull."
The letter, written in Chinese and shared widely on the popular Chinese messaging app WeChat, also accuses the Turnbull government of being "against China, against Asian migrants, against Chinese international students in broad daylight and under the table". It cites Australia's perceived hostility to Beijing's claims in the South China Sea and its failure to stand up to anti-immigration sentiment and defend Australian-Chinese citizens.
BUILDING RESENTMENT
Given all this, it's perhaps not surprising that when diplomats from China and Australia gathered this week at Beijing's Diaoyutai Guest House to mark their 45th anniversary of diplomatic relations no Australian ministers were present. After all, the vote in Bennelong and the scandal surrounding Dastyari are merely the crescendo in a year's worth of strained relations.
Back in March this year, Canberra abruptly pulled its plans to ratify an extradition treaty with China after it provoked widespread unease in parliament. Just three months later, the Australian Security Intelligence Organisation openly warned the major political parties against taking donations from two billionaires because of their links with the Chinese Communist Party. In October, Foreign Minister Julie Bishop issued a blunt warning to Chinese students affiliated with the Communist Party, characterising them as a threat to freedom of speech in Australian universities.
But even against this background, Turnbull's reaction to the Dastyari case – he condemned the senator for "selling out Australia for a few thousand dollars" – seems to mark a raising of the stakes. Beijing responded with a diplomatic warning, saying Turnbull's remarks had "poisoned" Sino-Australian relations while the government-affiliated People's Daily accused Australia of "hysterical paranoia … full of racial undertones".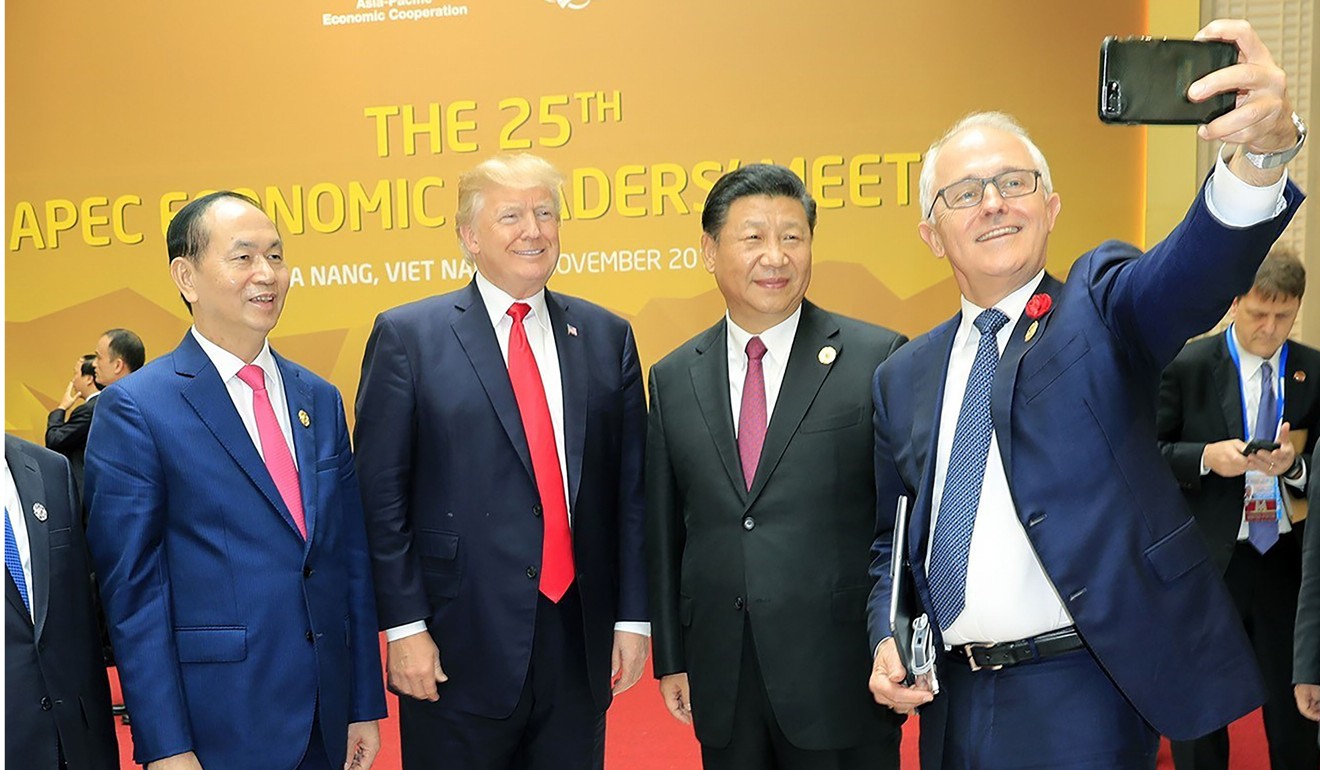 Cross-party concern over Chinese investment in Australia has long bubbled under the surface, not least because of the growing role of China in Australia's economy – 25 per cent of Australia's manufactured imports now come from China. But it is only relatively recently that meetings between Australian officials and Chinese businessmen have made such waves. Turnbull himself was spotted last month having dinner with a Chinese businessman just four days after one of the businessman's firms declared a A$40,000 donation to Turnbull's Liberal party. Yet Turnbull felt safe enough to bat away criticism by saying he didn't recall any detailed discussion with the donor.
But this time, "the antipathy towards China is due to a real concern regarding China's growing power and influence in the Asia-Pacific geopolitical context", according to Dr Michael Clarke, associate professor at the National Security College, Australian National University. The controversy over Dastyari was that much greater because of the perception that there had been direct Chinese influence over a member of parliament, he said, and this raised questions over Australian sovereignty and the integrity of the political process. Even so, Clarke said, the concern had been "partly confected for domestic political gain by all major political parties".
DOMESTIC ISSUES
Some sceptics point out the rise in anti-China posturing by politicians in various parties comes amid a corresponding rise in speculation over Turnbull's leadership and growing public concerns over domestic issues such as soaring house prices and energy bills.
As the federal parliament enters its final sitting week of the year, a senior Coalition leader, the deputy premier of New South Wales, John Barilaro, has openly called on Turnbull to resign as "a Christmas gift" to all Australians.
Meanwhile, three opinion polls released in December put the Labor party ahead of the Coalition.
"Australia has every right to put in place whatever legal framework it feels necessary to stem untoward foreign influence. But certainly the rhetoric against China seems designed for domestic political purposes," said Professor James Laurenceson, the deputy director of Australia-China Relations Institute at the University of Technology Sydney.
"When PM Turnbull introduced the new laws in parliament, he said it was akin to 1949 when Mao Zedong said the Chinese people had 'stood up'. This is an extraordinary choice of words given that in China they followed 100 years of foreign occupation and humiliation, and were spoken only a decade after hundreds of thousands of Chinese had been slaughtered on home soil by the Japanese."
Nevertheless, at least for some voters, Turnbull's tack to criticising China appears to be working.
"It is the Turnbull way of saying 'I am taking control of the party's leadership, I am being strong with China, I am being strong with all my members to ensure no one is crossing the line, to show the time to take action is now'. And voters are happy with that," said Max, a voter. "[The swing voters are] the ones who are really being targeted, because they only need to show a one or two percentage swing, in some cases, to change the government."
PAST AND FUTURE
The central issue thrown up by the Daystari affair, some experts argue, is how Australia should situate itself diplomatically in a changing world. Should it strengthen ties with a rising superpower or loosen them with a declining one? That question seems to have moved Australia from its "great complacency" of the early 21st century to an era of profound uncertainty. And before it can answer that question, it may first need to address its past. According to Robert Macklin, a historian and the author of Dragon & Kangaroo, distrust of China has its roots in Australia's history of British colonial rule,
"The colonists regarded the Chinese people as inferior," Macklin said. "They invented the White Australia policy that stood in place for 70 years and prevented Australians from enjoying a friendly and productive relationship with our regional neighbours.
"Then came the Communist takeover of China in 1949, at a time when Australia had been rescued by America from the 'Asian hordes' of Japan in the second world war and was thus unable to even recognise the People's Republic of China."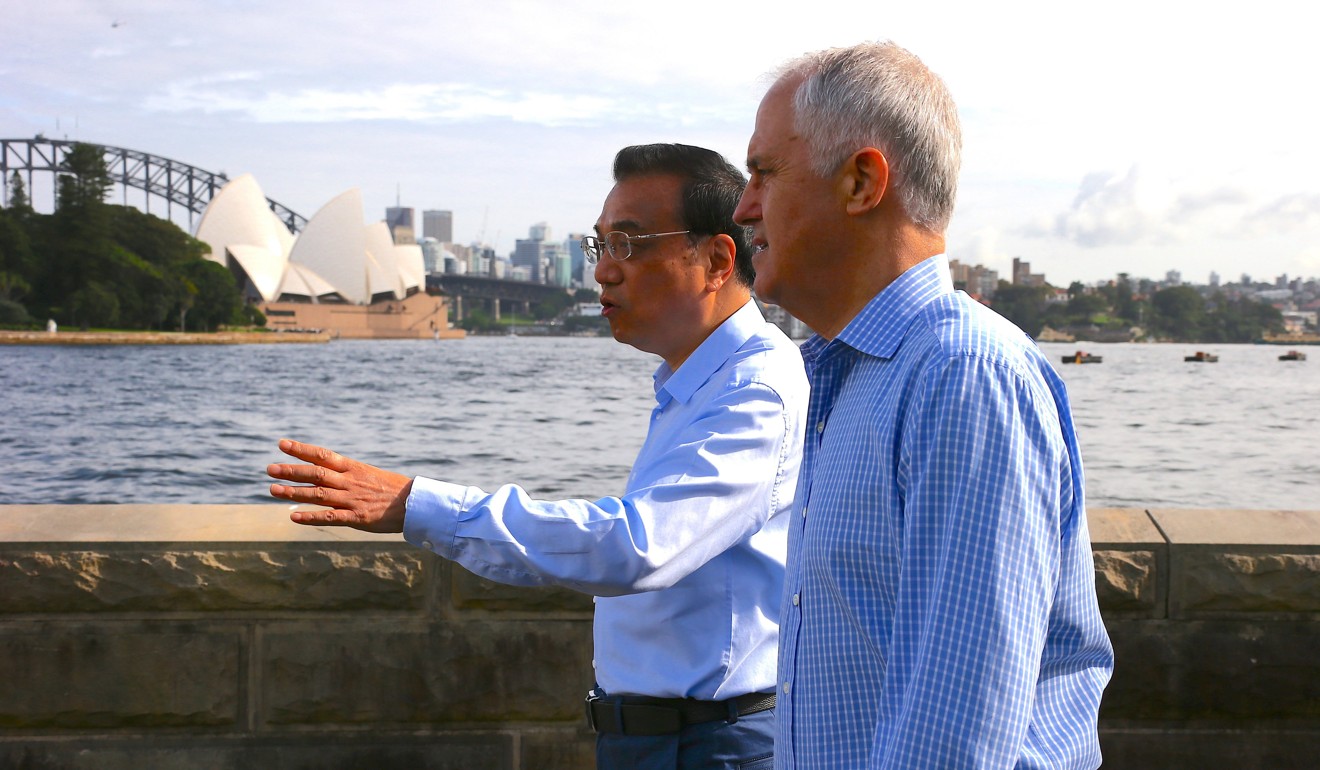 Macklin said after the 1972 recognition, there was a period of perhaps 35 years in which Sino-Australian ties strengthened. However, more recently, as China became wealthier, America had increasingly seen Beijing as a competitor. Australia's intelligence relationship with America required it to see China as an adversary as well.
That sense of competition has been spurred by opinion polls, including by the Lowy Institute, that found Australians are split between favouring China or the US as their most important partner.
"As a result, an influence campaign has been stepped up pushing in the opposite direction," Laurenceson said, adding that the US government had been promoting the view this year that America was Australia's most important economic partner, not China.
Clarke cited Australia's most recent foreign policy white paper as another example of uncertainty. The document warns: "Navigating the decade ahead will be hard because, as China's power grows, our region is changing in ways without precedent in Australia's modern history."
Yet the document falls short of offering any strategy on how to undertake this difficult "navigation".
"Australia's posture seems to be more wishful thinking than a realistic appraisal of its current strategic environment and, in particular, downplays the damage done by the Trump administration with respect to US leadership and commitment to the Asia-Pacific," Clarke said. "The implications of this have not been adequately addressed or elucidated in domestic political debates."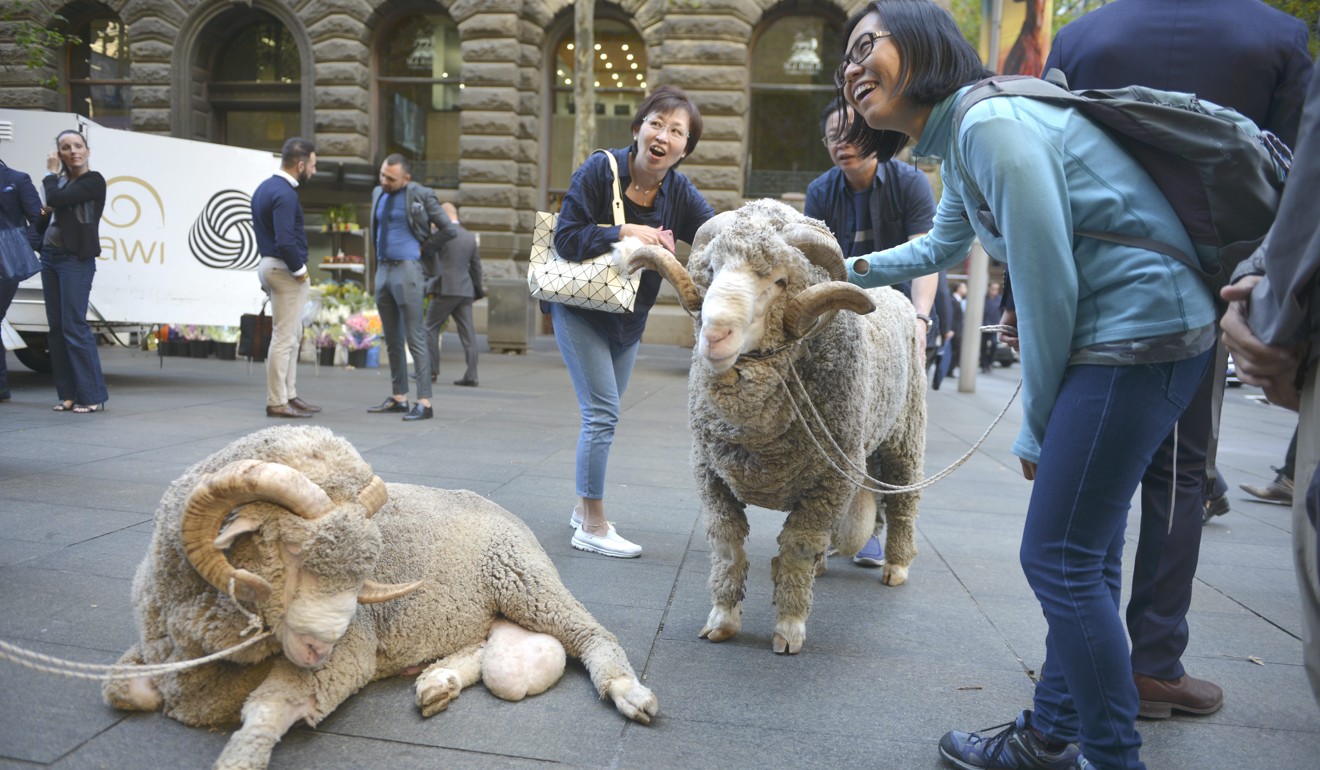 Regarding present controversies, Laurenceson predicts a direct, but limited, economic impact. "If Australia is perceived to be unfriendly, then Chinese students may go to university elsewhere, Chinese tourists might go to more welcoming destinations."
More problematic than any of the recent scandals in themselves were the attitudes they reflected; the suggestion that Australia may have gone beyond a "difficult navigation" into the realms of aimless diplomatic drifting. "There's nothing wrong with Australia clearly raising objections when China acts in ways that are contrary to its national interest," Laurenceson said. "But it's also important for Australia to look for opportunities to productively engage with China and unfortunately, there's less evidence of this happening."
As the final ballots are tallied this weekend – early exit polls suggest an Alexander victory but an official declaration could take up to three weeks – the good people of Bennelong may find their voting methods have once again put them on the map. ■