President Moon Jae-in met top aides on his trip to China this month, touting a "more mature" relationship between Seoul and Beijing despite his treatment during the official visit widely being seen as humiliating.
Moon arrived in the Chinese capital on December 13, hoping his first visit to China since taking office in May would repair fractured relations.
To defend against the looming threat of a North Korean attack, South Korea had decided in July 2016 to deploy a US-built anti-ballistic missile system known as the Terminal High Altitude Area Defence (THAAD). Beijing claimed Washington could use THAAD's radar to spy on China and retaliated with unofficial economic sanctions against Korea.
Moon wanted those sanctions lifted as well as China's promise to put more pressure on North Korea. But when he arrived at the airport, he was greeted by Kong Xuanyou, the deputy foreign minister.
"China's history shows that China offers extravagant reception to the powerful and poor treatment for the weak," wrote Ko Dae-hoo in an op-ed for the Korea JoongAng Daily.
"Korea does not expect the 'imperial reception' of emptying out the entire Forbidden City as it did for Trump. Yet, the president of Korea is hardly a position to be treated poorly."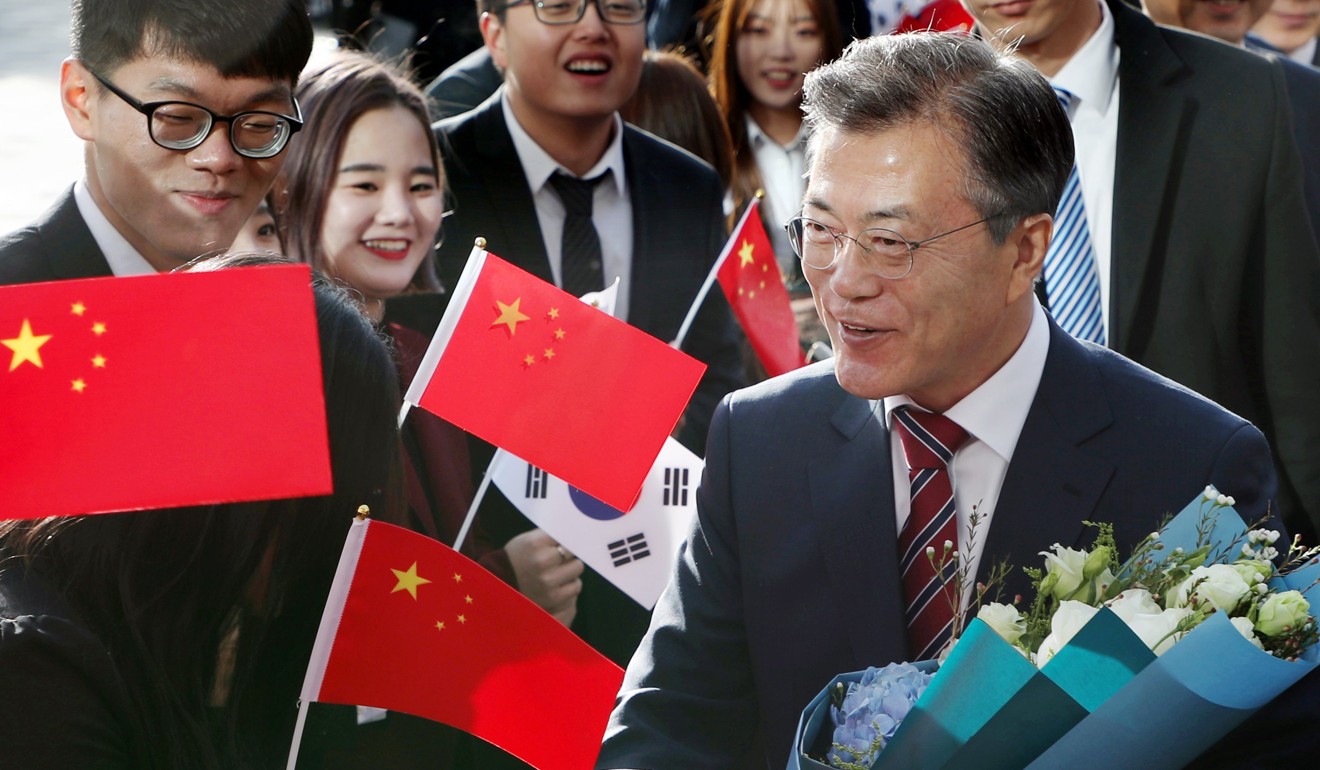 Nor does it deserve less pomp than the president of the Philippines, whose nation has a GDP almost one-fifth the size of Korea's and whose status as a trading partner is significantly smaller – it doesn't even rank in the top 15, whereas South Korea is China's fourth largest trading partner, accounting for US$94.7 billion of exports sales in 2015, 10 times more than the Philippines.
Yet when Philippine President Roberto Duterte visited in July, he was not greeted by the deputy foreign minister, but by the foreign minister, Wang Yi, who is an outspoken critic of THAAD.
Critics saw Moon's treatment as a deliberate snub, while others considered it entirely appropriate given that Kong is not only Beijing's representative for all matters related to the Korean Peninsula, but also China's point man on North Korea and the lead negotiator for the six-party talks.
If Moon wants to bring Pyongyang back to the negotiating table, meeting with Kong is not an insult but a necessity.
Adding to the uproar over Moon's welcome was the fact he and first lady Kim Jung-sook were left to fend for themselves for dinner, breakfast and lunch. Pictures of the couple eating breakfast at a Beijing restaurant were widely circulated in South Korea as evidence of his lacklustre reception.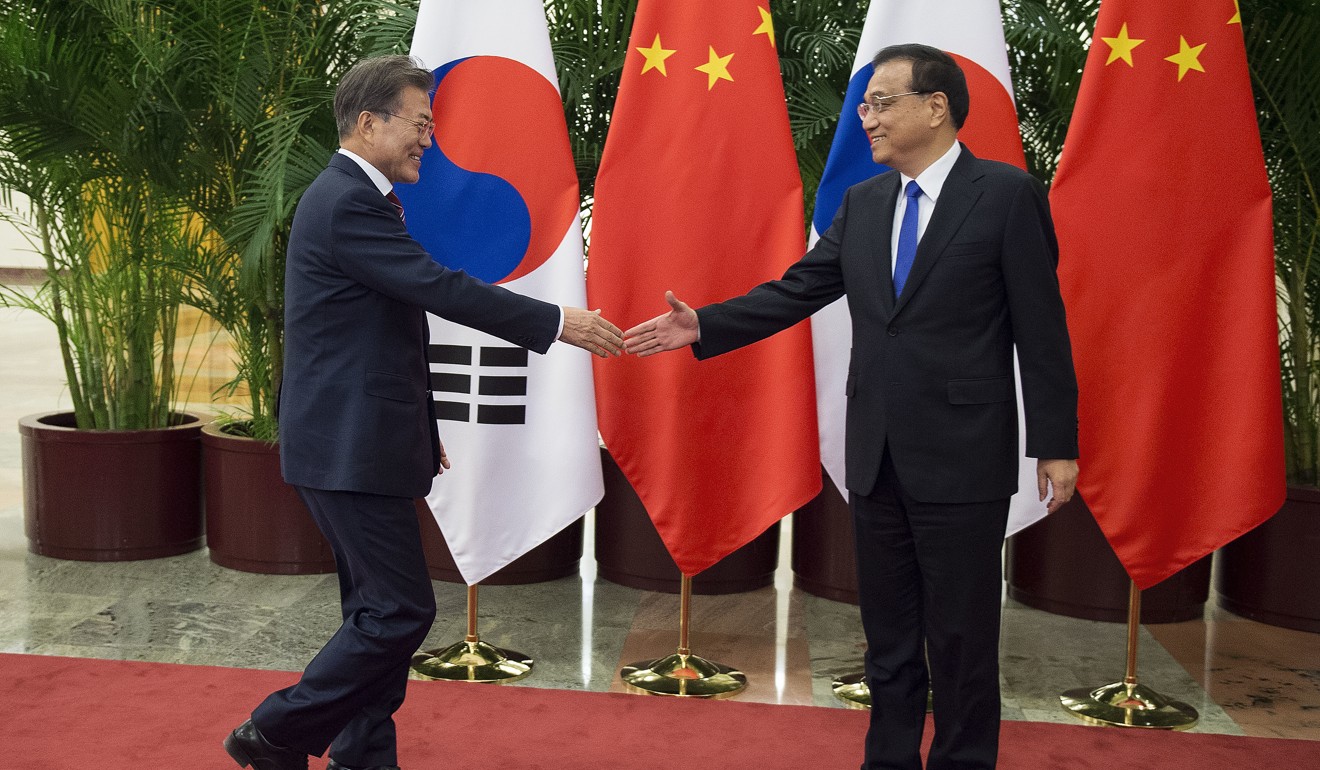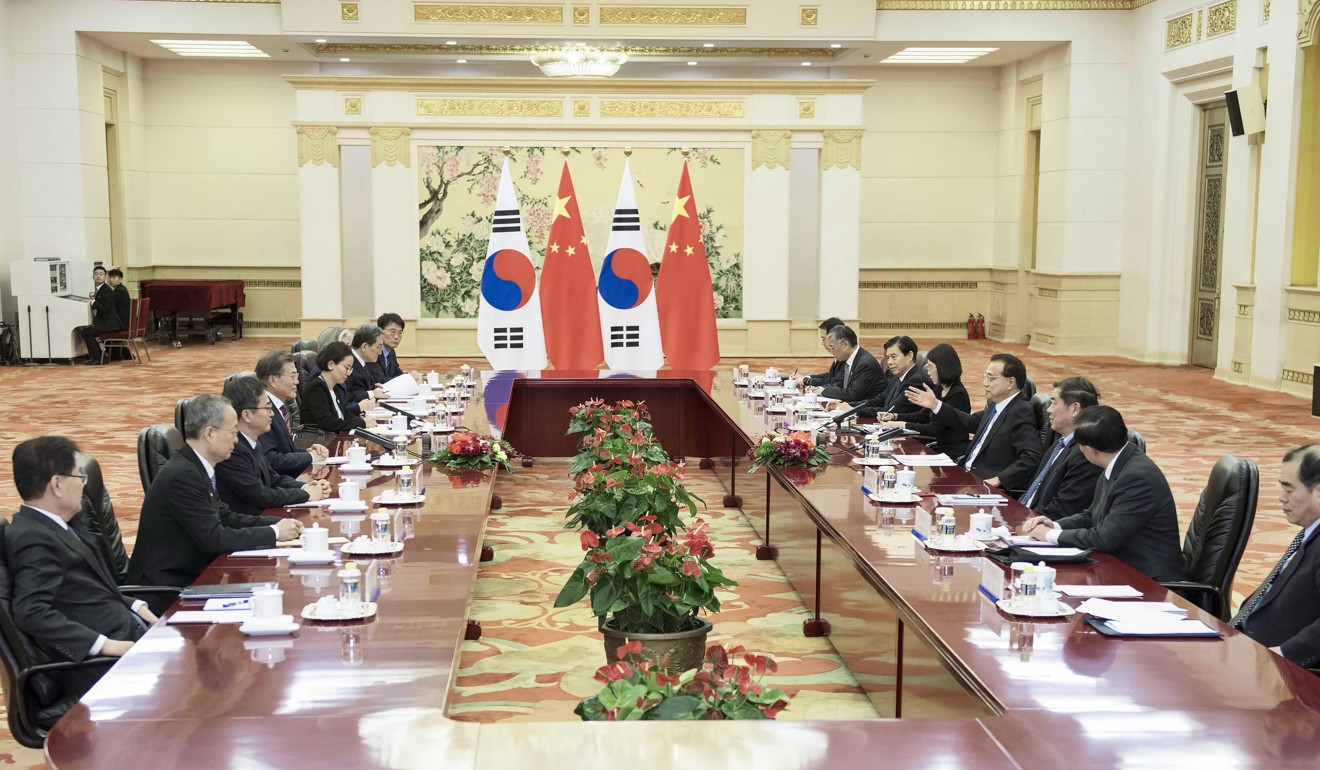 The Moon administration tried to spin the story by saying it was a chance to get to know how Chinese people live. But critics saw it as another snub, noting that he was only treated to two meals during the visit – his state dinner with President Xi Jinping on December 14 and a lunch with the Chongqing party chief two days later.
Yet others said the cold-shoulder diplomacy could simply have been because Moon decided to arrive on December 13, the 80th anniversary of the Nanking massacre. As such, Xi and others were expected to be in Nanking rather than Beijing, where they spent the day speaking about the future and deepening ties with Japan. Meanwhile, Moon had deliberately timed his trip, which he used to make several excursions highlighting the past, specifically China and Korea's shared past of oppression at the hands of Japan.
"It would be ignorant to schedule President Moon Jae-in's visit to China without knowing about the 80th anniversary of the Nanking massacre," said Suh Jin-young, professor emeritus of political science at Korea University and director of its US-China relations programme.
Despite some initial ambiguity, things categorically went sour on December 14, when Chinese security guards savagely attacked two Korean photojournalists hours before Moon met Xi. When the two men were prevented from following Moon, they protested and showed their identification, after which 15 guards surrounded and beat them so badly that they had to be taken to hospital.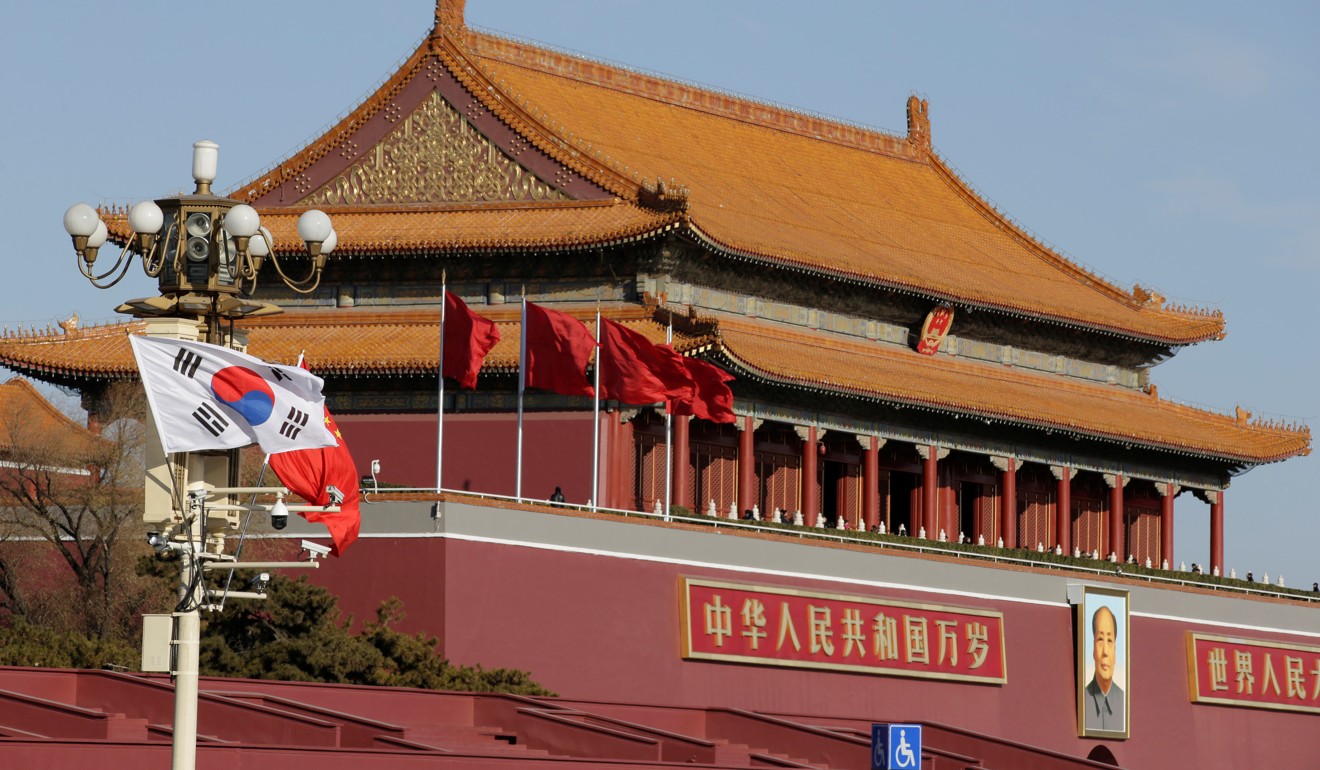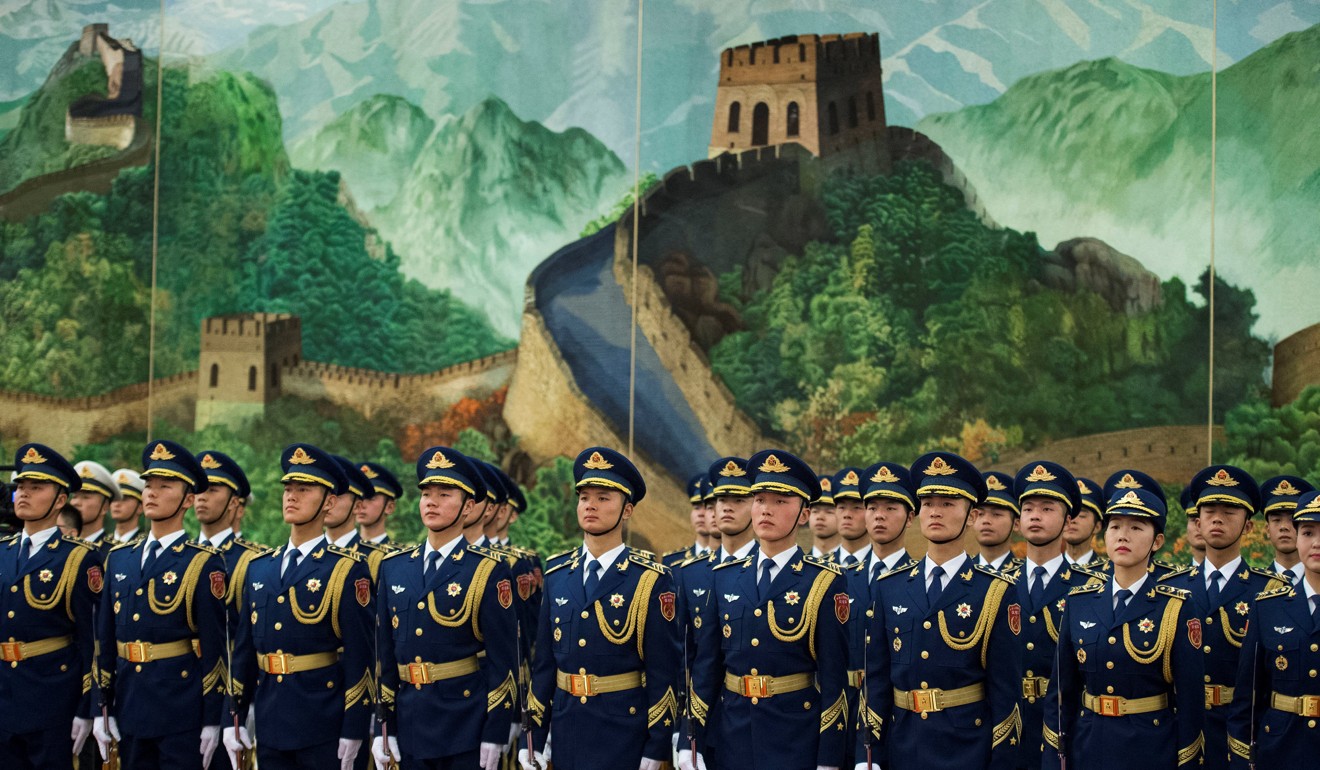 The guards were privately paid for by the Korea Trade Promotion Corporation, a state-funded promotion organisation, but hand-picked by Chinese state police.
Although Moon did succeed in getting Beijing to agree to lift sanctions, these events form a pattern that is hard to ignore, leaving South Koreans insulted and confused. But it remains unclear whether any of this conveys malicious intent.
Shocking though it was, the events of Moon's visit – even the attack on the photojournalists – may have just been the result of gross misconduct rather than a government strategy to intimidate.
"I don't have any evidence that can counter what has been written in the Korean media," said Chung Jae-ho, a professor in the political science department at Seoul National University. But at the same time, he said: "I don't know what happened behind the curtains."
Chung said there was no way of knowing whether these unfortunate incidents were deliberate, but more details could surface in the coming months.
"There were some unfortunate incidents that could taint the accomplishments of the visit," he said.
But the string of less than hospitable incidents continued even after Moon returned home on December 16. Two days later, two Chinese bombers, two fighters and one reconnaissance plane violated South Korean airspace for a full three and a half hours. But by this week, China apparently reinstated the ban on group tours to Korea, making the only silver lining to Moon's trip – the removal of sanctions – look decidedly grey.