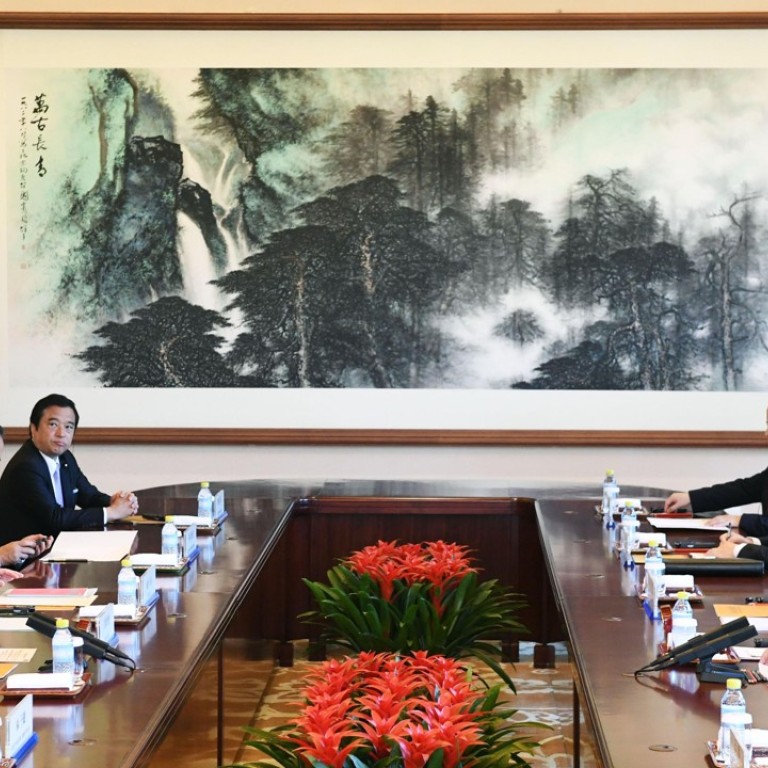 Can Tokyo traverse 2018's geopolitical tightrope between Beijing and Taipei?
The more Japan works with mainland China, the more stress it puts on its relations with Taiwan – and vice versa. This year Tokyo's slow, even at times symbolic, efforts to build ties to Taipei may grow even slower still
ON THE 7THFLOOR of the North Wing of Japan's Foreign Ministry office in Tokyo, two China and Mongolia divisions focus primarily on cooperative efforts with Taiwan – not China – ever since Beijing-Tokyo relations soured in 2012 over a dispute about an island chain in the East China Sea.
However, as Japan-China relations start to thaw, this extraordinary situation may soon come to an end.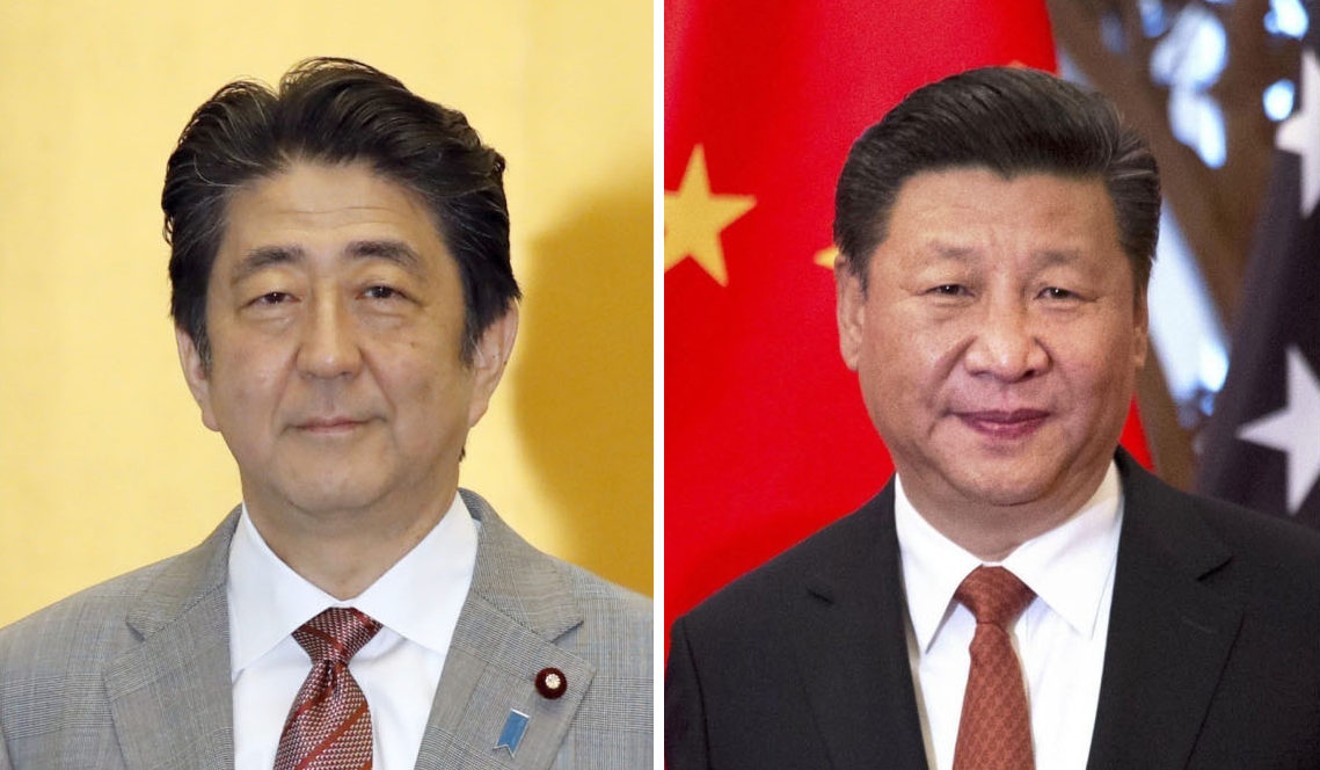 Already, there were multiple signs of the rapprochement in the past month: Tokyo and Beijing agreed to set up a hotline to avoid clashes in disputed areas of the East China Sea; Abe expressed a readiness to cooperate with China's "
Belt and Road Initiative"
; and China will now allow Japanese companies to issue panda bonds (renminbi-denominated bonds from non-Chinese issues), seen as a resumption of the once-promised bilateral financial cooperation.
Such diplomatic progress, however, could overshadow the momentum of Japan-Taiwan relations, which seemed especially promising after Taiwan President
Tsai Ing-wen
, from the Japan-friendly Democratic Progressive Party (DPP), was elected last January. Abe is arguably the most pro-Taiwan Japanese political leader in decades, and was one of few foreign leaders she successfully built a personal relationship with.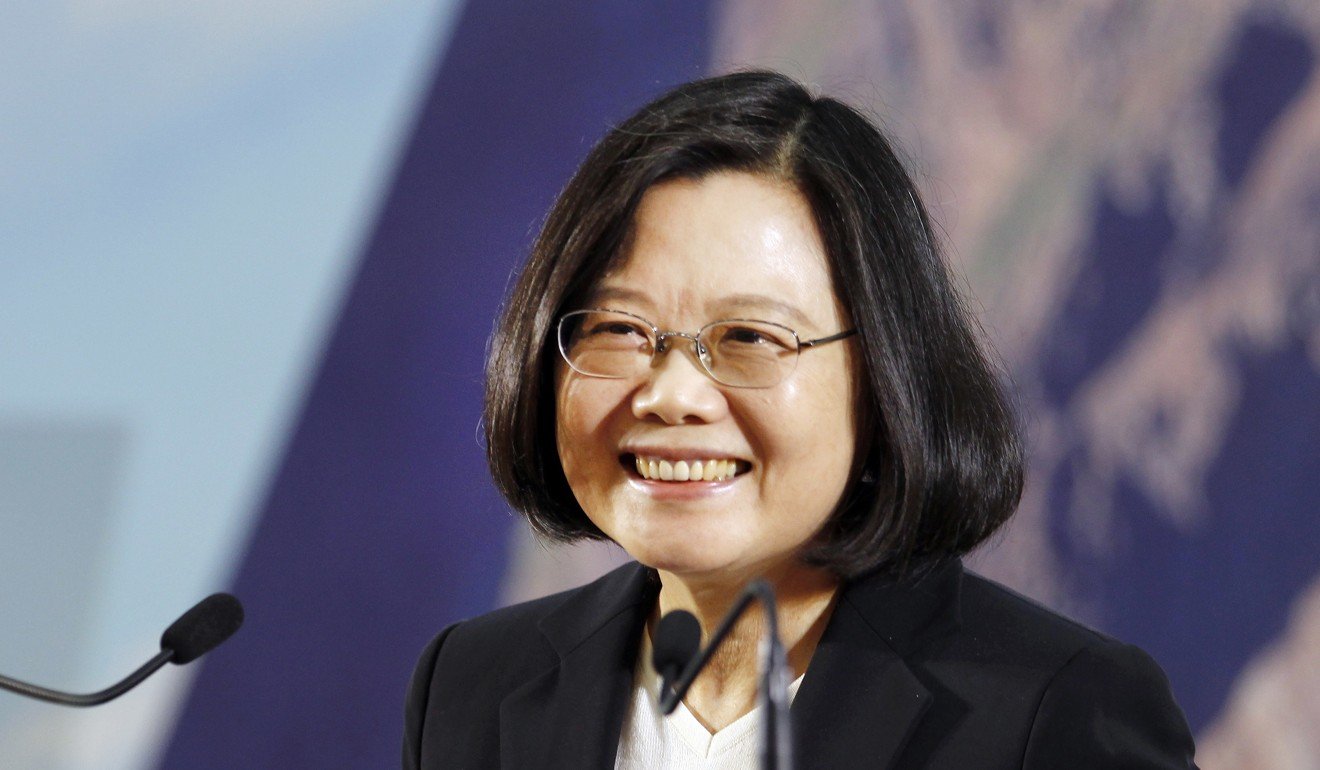 At the very least, the Japan-Taiwan relations made some symbolic progress. In January this year, Japan upgraded the name of its representative office from the vague "Interchange Association, Japan" to more emphatic "Japan-Taiwan Exchange Association". Taiwan reciprocally renamed its counterpart to "Taiwan-Japan Relations Association" from an obscure "Association of East Asian Relations". Further, in March, the Japanese government dispatched Jiro Akama, a senior vice minister in charge of internal affairs and communications to Taiwan, making him the most senior Japanese official to visit Taiwan since Tokyo broke diplomatic relations with Taipei in 1972.
China's reaction to this development was moderate, with the foreign ministry only showing "strong dissatisfaction".
Diplomats with knowledge in the matter acknowledge that such steps were delicately arranged to avoid any serious ramification from Beijing. An informed Taiwanese diplomat pointed out: "Mr Akama was picked apparently because of his irrelevance to China. He also touched upon the importance of the Japan-China ties during his Taiwan tour."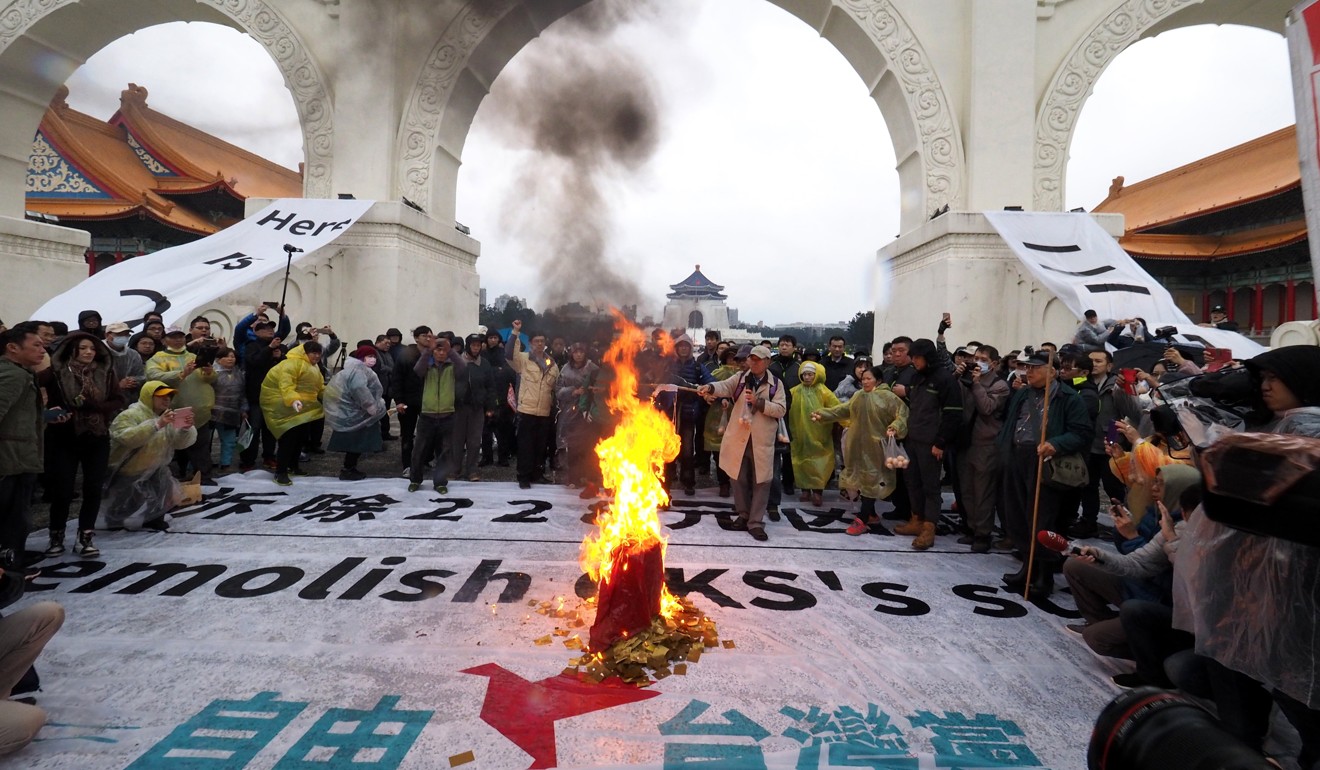 Japanese diplomats say these moves by no means intend to cross the line set by the 1972 Japan-China Joint Communiqué, which vows the country will understand and respect China's position regarding Taiwan as an inalienable part of their territory. In the past, influenced by a strong pro-Chinese caucus in the Diet – Japan's legislature – Tokyo was quite conservative about its Taiwan policies, but from the mid-2000s, gradually and steadily, Japan has been slowly easing its hardline stance on Taiwan.
Taiwan's generous donations to the Japanese victims of the devastating 2011 Tohoku earthquake was part of this trend. Another milestone was the groundbreaking Japan-Taiwan fishery agreement signed in 2013.
However, the improving China-Japan relationship suggests that the window of opportunity for Tokyo and Taipei to seal a free-trade agreement, the most viable and significant cooperation initiative at this stage, is closing. Taiwan wants trade talks with its third-largest trade partner, Japan, to pave the way for its inclusion in a much broader, Japan-led Comprehensive and Progressive Agreement for Trans-Pacific Partnership (CPTPP).
Also, Tsai is expected to run her administration more cautiously this year, making a grand bargain with Tokyo even less likely. In her first electoral test since becoming president, more than 20 cities and counties will vote for their leaders at the end of this year. If her ruling DPP loses key mayoral seats to the opposition Kuomintang (KMT) party, it will reduce her chances for re-election in 2020.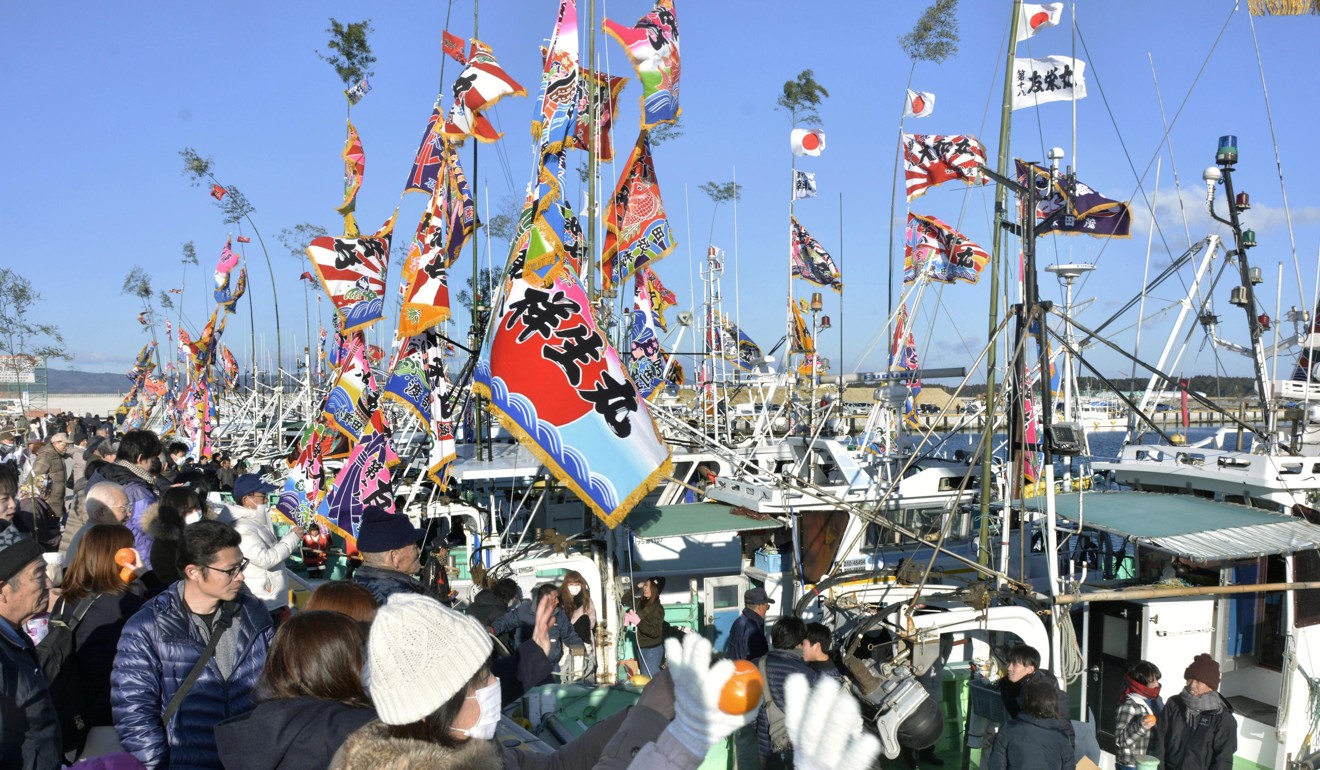 The only remaining roadblock for the trade pact is Taiwan's enhanced restriction on food imports from Japan as a result of the Fukushima disaster, a move described as scientifically groundless by Tokyo. The Japanese government is irritated by Taipei's repeatedly unkept promises to clear the hurdle, doubting Taipei's very willingness to abide by free-trade principles.
The trade deal "should have been discussed at the annual meeting on economic and trade issues in fall 2016, but President Tsai was unable to solve the issue by then", said Professor Shin Kawashima of the University of Tokyo, an expert in Taiwan affairs. "It was carried over to 2017 yet the international environment has already changed," he said, noting that Abe was determined to sign the trade deal at a much earlier period.
Economic gains from the trade deal would not be as advantageous for Japan as for Taiwan. The influx of Taiwan's mango and pineapple would no doubt hurt its domestic farmers. In addition, and deal with Taiwan would strain Toyko's delicate relations with Beijing.
But for Taipei, it's also a thorny topic. Last year, planned public hearings on Japanese food imports were called off because of resistance from the KMT. After a series of food safety scandals plagued Taiwan in recent years, the politicisation of the issue was a predictable outcome.
"This is a very complicated issue," said Taiwanese legislator and DPP's international affairs hand, Hsiao Bi-khim, who added that in Taiwan today, the issue is even linked with Japan's past colonisation of the island. Vigorously pushing for Japanese imports is difficult for President Tsai, since she has been credited with praising student protests against a trade agreement with China.
Hsiao, who met Abe during the recent Apec summit meetings, hopes that an amicable relationship between Taipei and Tokyo can be maintained persistently, believing "the Abe government will not make Taiwan a bargaining chip when Japan improves its ties with China". ■