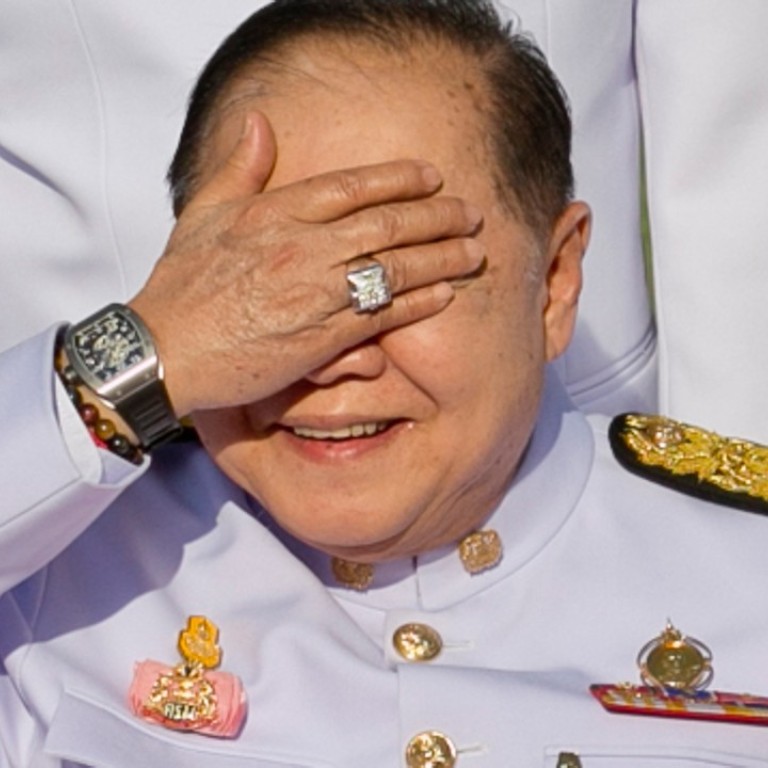 Is time up for Thailand's junta after Watchgate scandal?
The decision to delay a general election until next year buys time for the military to galvanise support but analysts say the damage may already be done
No surprises here – for the third time since the Thai military led by General Prayuth Chan-ocha took power in a 2014 coup, a planned general election to restore democracy has been postponed.
The decision on Thursday by the junta-appointed legislature to delay the vote means polls will now probably be held in early 2019 instead of November as promised by Prayuth last year.
Thai political observers say they had anticipated the fresh delay – a time-buying tactic for Prayuth to galvanise more public support to retain power post-election – but the snowballing scandal surrounding a collection of luxury watches belonging to his deputy, General Prawit Wongsuwon, could seriously scuttle those ambitions.
Since December, Prawit has come under intense public scrutiny after an internet sleuth calling himself "CSI-LA" started highlighting photos of the defence minister wearing opulent time pieces that were in all likelihood too expensive for a career soldier to own.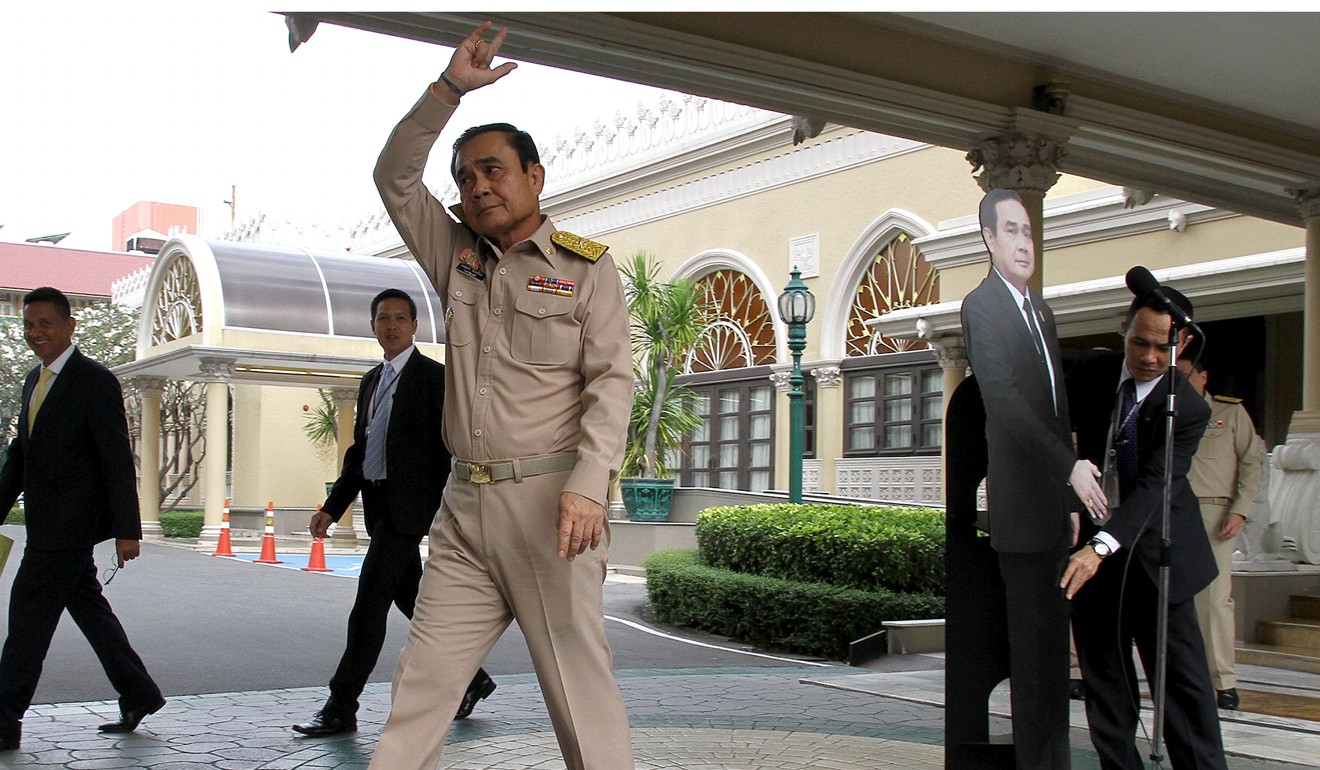 Other social media users soon joined in and uncovered Prawit had been spotted in public wearing some 25 luxury watches, worth a collective US$1.2 million.
Social media users poured scorn on Prawit's excuse that he had borrowed the watches from friends – and in a departure from the climate of chilled dissent under junta rule, civil society activists and politicians have begun lobbing near-daily public criticism at Prayuth for his inaction.
The junta leader and prime minister on Tuesday said the wristwatch scandal was a "personal matter" and dismissed calls to suspend Prawit while anti-graft investigators looked into the case.
The rising public outcry, buttressed by open grumblings among some of the Bangkok elite who backed the 2014 coup, shows that the watch scandal is a lightning rod for wider discontent over the extended junta rule, analysts say.
A survey conducted by official agencies and released this month showed the junta's popularity was at its lowest since the bloodless power grab four years ago.
There had been a degree of elite acquiescence with military rule because of concerns over national stability ahead of what was then a looming royal succession, but now the junta is "paying the price for overstaying as public scrutiny mounts", said Thitinan Pongsudhirak, a political scientist at Chulalongkorn University in Bangkok.
And Duncan McCargo, a British scholar of Thai politics who teaches at the University of Leeds, said "there's a growing appetite to have the elections and see what transpires, even among those who were initially very sympathetic to the 2014 coup".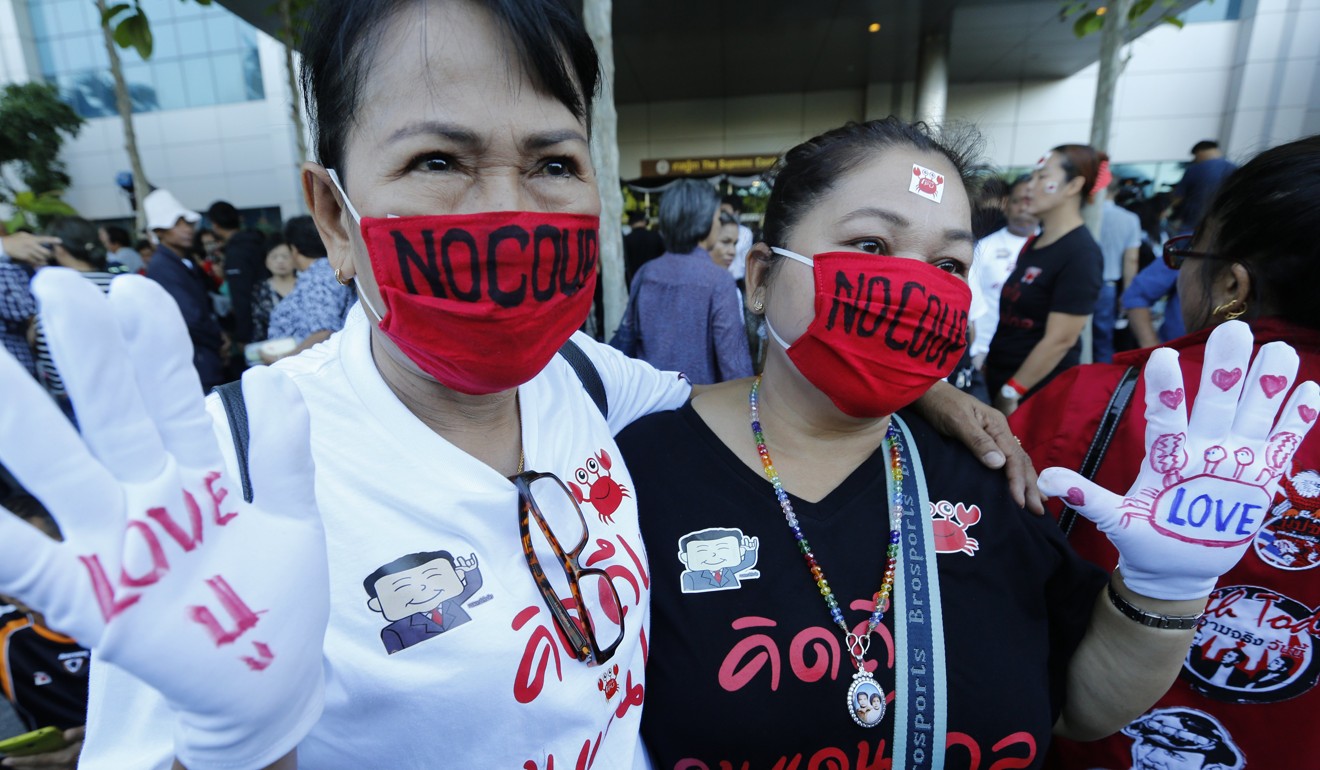 The coup d'etat, Thailand's 12th successful military intervention since 1932 and which was masterminded by Prawit, Prayuth and fellow ex-general Anupong Paojinda, was staged at a time when the country's politics was roiled by sharp divisions between the royalist military establishment and supporters of the exiled former prime minister Thaksin Shinawatra, who remains hugely popular in rural areas.
His sister Yingluck Shinawatra was leading a puppet government when the coup took place.
"The fact is, all Thai governments begin to wear out their welcome after a while," McCargo said.
The junta "has had a pretty easy run the past three and a half years, but General Prayuth's mantras about the need to prevent conflict and chaos from recurring are no longer really persuasive," he said.
WILL PRAYUTH SACK 'BIG BROTHER'?
With the scandal showing no sign of abating, one big question is whether Prayuth will cut loose Prawit to save his own political chances before the polls.
There is some speculation that Prayuth plans to stay in power by making use of new rules that allow the victorious party in the election to appoint a non-elected prime minister.
But such a move is under jeopardy because he is likely to become too toxic for any political party to co-opt as a result of the scandal surrounding Prawit.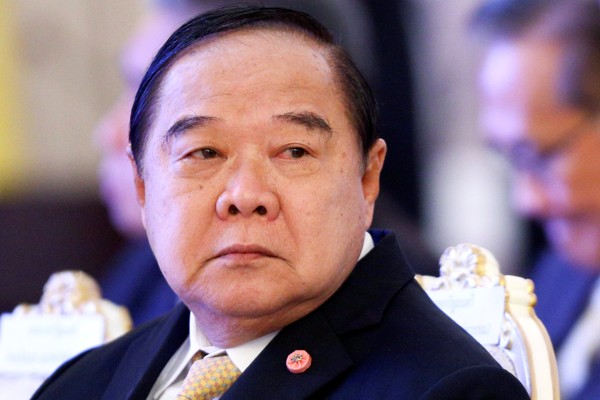 Still, a sacking of Prawit is unlikely, according to US-based Thai political analyst Kevin Hewison.
Prayuth, Prawit and Anupong all served as military officers in the same unit on the country's eastern frontier, and Prawit played the role of "big brother" to the other two when they lived in the same house. Since the coup, the trio have installed their loyalists across the bureaucracy.
Because Prayuth and Anupong "owe their big brother Prawit a lot", removing him would be "really very difficult" said Hewison, a professor at the University of North Carolina at Chapel Hill.
Hewison said, however, that Prayuth's use of the term "personal matter" to describe the watch scandal may have been a hint that "it is Prawit who must decide to go".
Prawit has said he will only quit if the anti-graft agency uncovers any wrongdoing.
The legislature's decision to push back the vote buys Prayuth another year to mull this problem.
The National Legislative Assembly ruled to postpone the start date of an election law – to be enacted in September – by three months, which means elections cannot be held until next February at the earliest.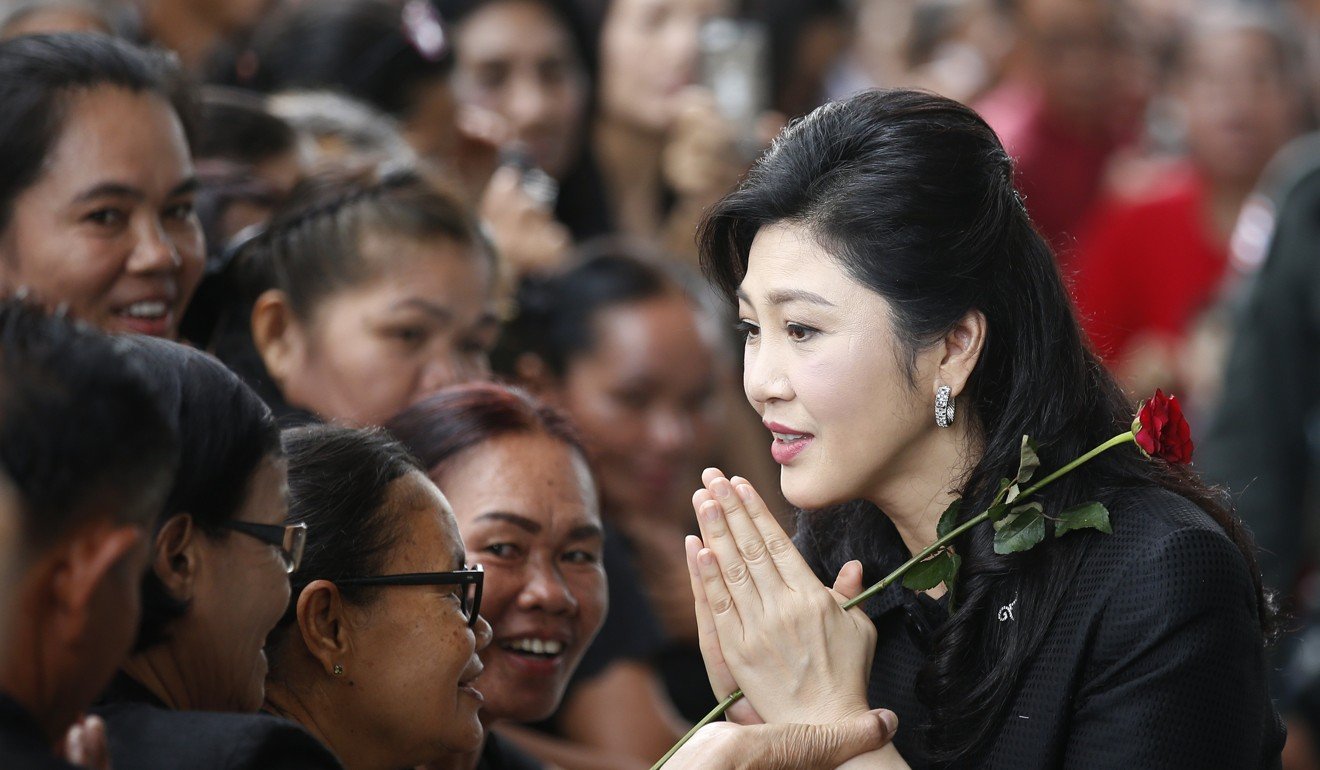 The election law is one of four new "organic laws" that need to be enacted for holding the general election, after the country's previous democratic constitution was scrapped.
Thitinan said the junta was employing a "dual-track strategy" of "delaying elections as long as possible and manipulating the political landscape to the hilt in the interim in order to return to post-election government".
However, that may prove to be a foolhardy tactic.
If there are more delays "the more the agitation for an election will grow and the less chance the junta has of controlling the outcome", Hewison said.
And McCargo, the Britain-based expert, said "in Thailand when the political mood changes, it can change very fast. A week or two can make a huge difference.
"The [junta] really should get ready to bail out before things deteriorate – they could get a lot worse in 2018." ■