Malaysia
Get more with myNEWS
A personalised news feed of stories that matter to you
Learn more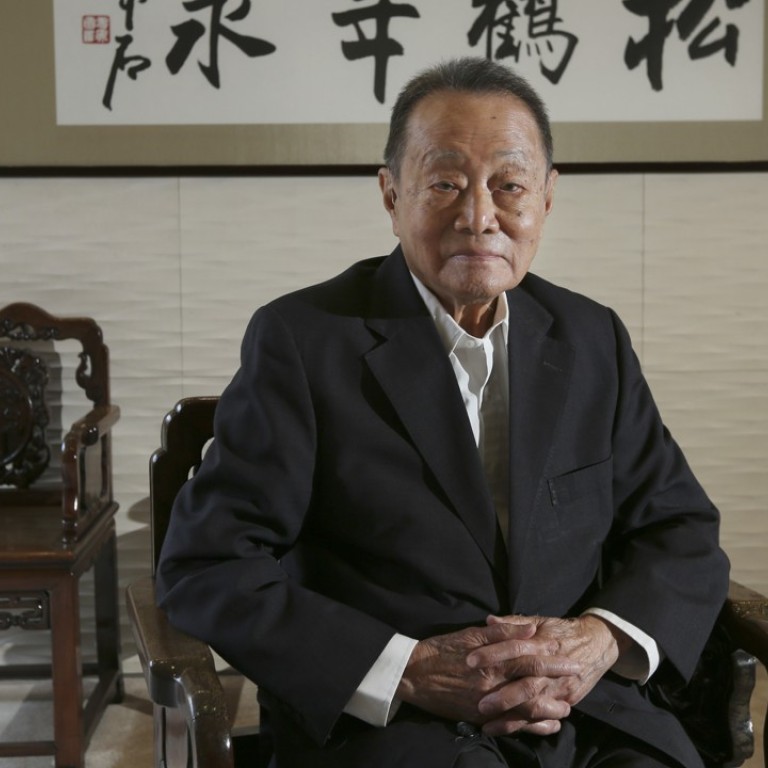 Malaysian election: Hong Kong billionaire Robert Kuok targeted by anti-Chinese whispers
Malaysia's Prime Minister Najib Razak seeks to mend bridges after tycoon threatens legal action over claims he is funding the opposition 
Malaysia's Prime Minister Najib Razak on Tuesday sought to mend bridges with the Hong Kong-based Malaysian billionaire Robert Kuok after the 94-year-old forcefully denounced accusations within establishment circles that he is funding efforts to topple the premier in the impending general election. 
Kuok, Malaysia's richest man, had on Monday threatened legal action against a website he said had cast "aspersions" on his commitment to the country's democratic processes. 
Many observers say the claims against Kuok are a form of racial dog-whistling by elements within the ruling Barisan Nasional coalition, suggesting they are part of an effort to whip up anti-Chinese sentiment in the Malay majority country ahead of the vote. 
The election is widely expected to be the country's tightest political contest in decades. 
Several Najib lieutenants had lined up to attack Kuok after the allegations surfaced last week, but the premier in a statement late on Tuesday appeared to draw a line under the saga.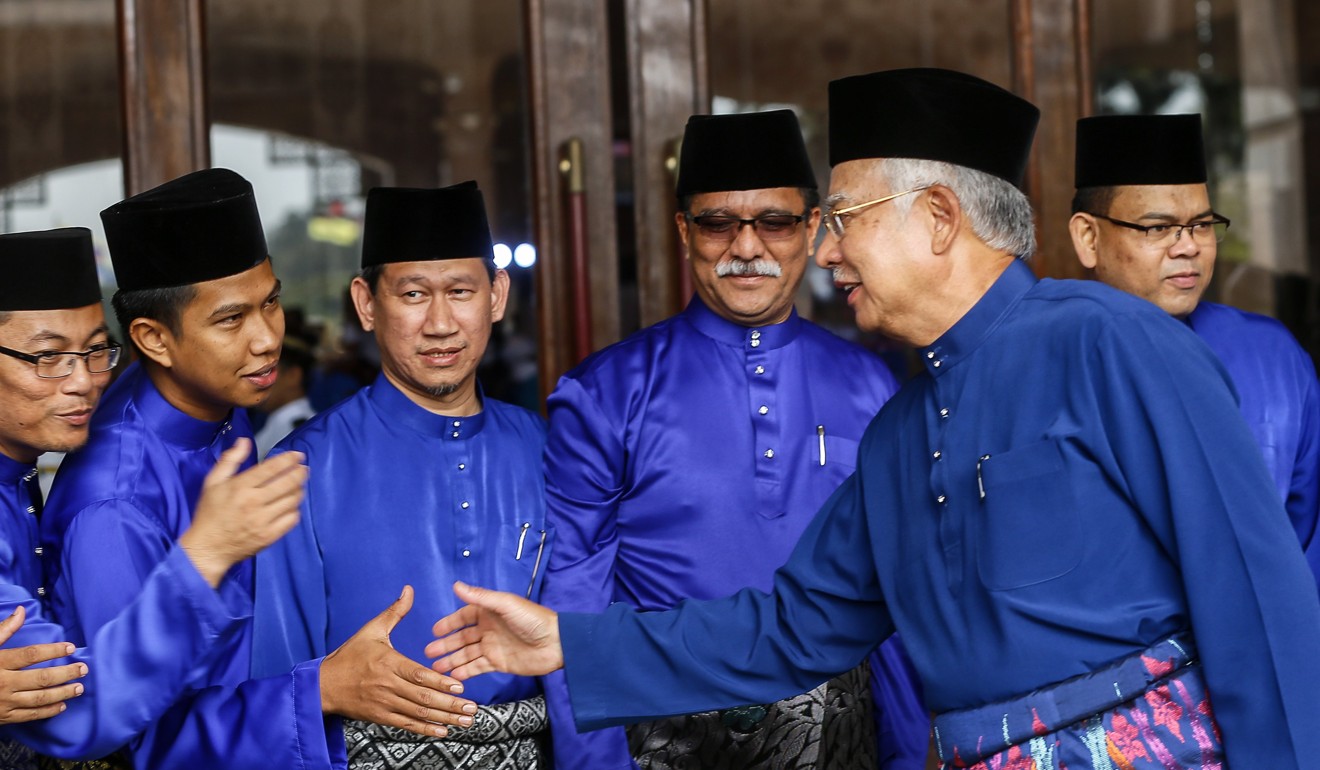 The prime minister's statement came hours after Liow Tiong Lai, transport minister and the highest ranking ethnic Chinese in Najib's cabinet, slammed the attacks as "baseless" and urged his boss to intervene and "put this issue to rest".  
Kuok is viewed as an icon of the Chinese diaspora at home and in China – which in recent years has invested billions of dollars in the development of Malaysian ports and railroads. 
Najib's statement did not directly reference the allegations, but described Kuok as a shining example for local entrepreneurs. 
Malaysian politics observer Awang Azman Awang Pawi said Najib had little choice but to put a stop to the attacks as it was "damaging Barisan Nasional's credibility". 
"These allegations were made with no evidence whatsoever... and could threaten race relations," the University of Malaya professor said. 
The upcoming election, which must be held before August, pits Najib against the former strongman premier Mahathir Mohamad, who has crossed aisles and joined arms with an opposition coalition that includes the Chinese dominated Democratic Action Party (DAP). 
The Malaysia Today portal last week kick-started the attacks against Kuok with a series of articles alleging he was quietly funding the DAP and The Malaysian Insight, a news website widely viewed as pro-opposition. 
"In no uncertain terms, Mr Robert Kuok states that the Malaysia Today articles constitute very serious libel. Moreover, the allegations made are false and the attack on him wholly unjustified," Kuok said in a rare statement on Monday. The statement said Kuok "reserves the right to take all necessary steps" against the portal. 
The rejoinder by Kuok, a former owner of the South China Morning Post, came after several ruling coalition officials took aim at him after the articles were published – including a challenge on Monday from a senior cabinet member for Kuok to stand as a candidate in the elections. 
"If you are man enough, then come home and run for elections," said tourism minister Nazri Aziz, as he used a derogatory Malay term for effeminate men to refer to Kuok and accused him of hiding in Hong Kong.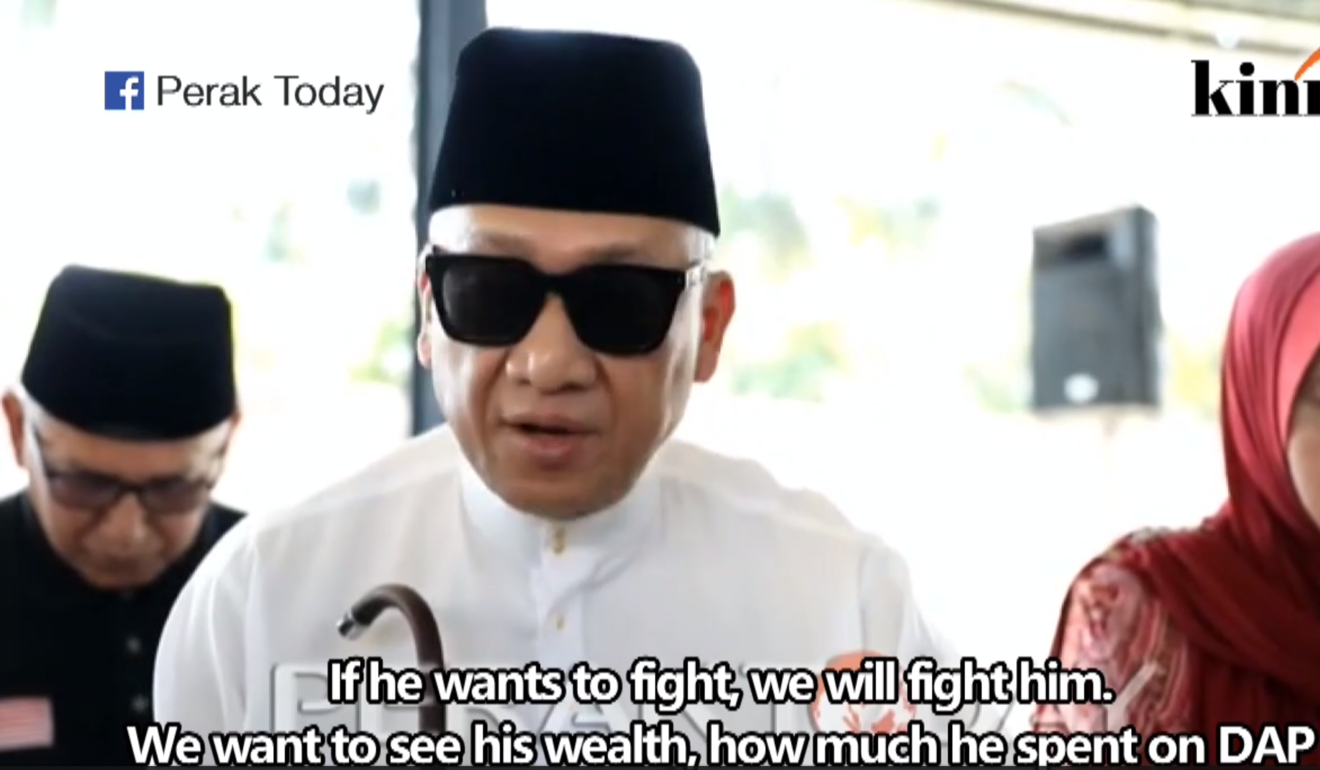 In a tirade directly addressing Kuok and captured on video, the minister added: "If you consider yourself rich, then join politics. Don't be a coward and hide just to fund DAP in order for the [ruling coalition] to collapse." 
Malaysian politics observer Rashaad Ali said Nazri's comments were "atypical of his behaviour when criticising others". 
"It was mostly a piece of political opportunism to hit out at the DAP and stoke Malay fears of a Chinese takeover," said Rashaad, a researcher at Singapore's S. Rajaratnam School of International Studies. 
Najib's arch rival Mahathir joined Liow, leader of the Malaysian Chinese Association (MCA), in panning Nazri's comments. The tourist minister, however, was unapologetic. 
Late on Tuesday he said would not have attacked Kuok a day earlier if the tycoon "had denied the allegation immediately after it appeared". 
Kuok has for decades lived in Hong Kong, but in a memoir released last year said he still considered his country of birth his true home. 
The nonagenarian started off his career as an entrepreneur as a small-time sugar merchant in his hometown of Johor in the south of Malaysia. That venture rapidly grew in the 1960s and 1970s, and today his family's business empire includes Shangri La Hotels and Resorts and the Hong Kong-based logistics behemoth Kerry Group.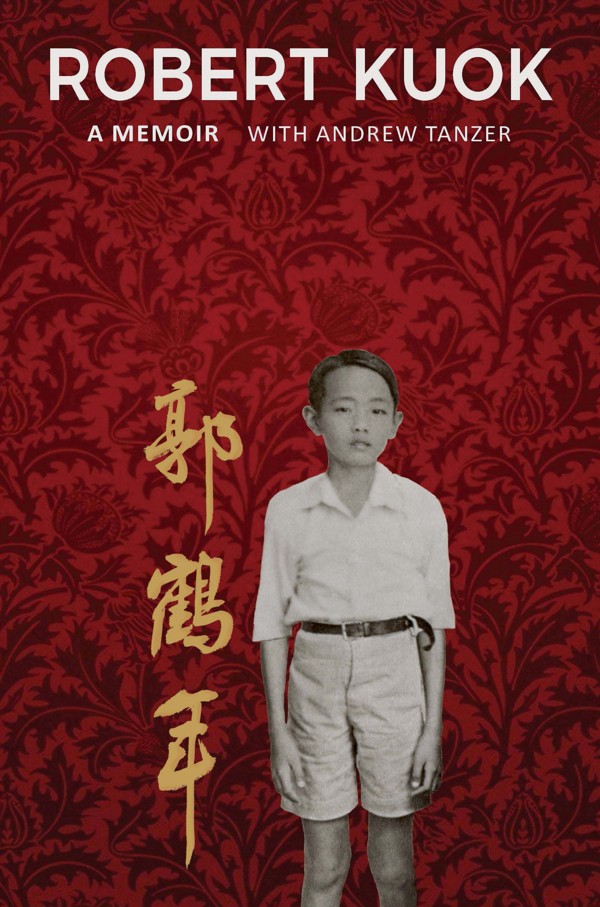 Kuok for the first time also revealed he donated to the ruling coalition "willingly, happily and freely". 
At one point Kuok also posted a hefty bail for Tan Koon Swan, one-time president of the MCA when the leader was arrested in Singapore in connection with a multimillion-dollar fraud case. 
Najib, who has spent the last week doing roadshows promoting the government's economic plans, argued on Saturday that it was Kuok who had benefited more from the ruling coalition's six-decade rule. 
The premier has ramped up public appearances in recent weeks, and observers say he is likely to dissolve parliament within weeks and announce an election date. 
"If we look at the list of names of the richest people in Malaysia, such as Robert Kuok, who gave him the key to become the rice and sugar king? It was given to him to him by the ruling government," Najib said. 
He added: "Yes, he is driven, hardworking, industrious and disciplined – but that is not enough. Everyone still needs the key and they are hopeful that government policies are key to creating these opportunities."
In his statement, Kuok did not directly rebut the premier, but said he had a "deep appreciation for the opportunities" he enjoyed in his lifetime. "Mr Kuok holds in the highest esteem the leaders of Malaysia who have throughout their lives done everything they can to contribute to the well-being of Malaysians," the statement said.  
In the statement on Tuesday, Najib's office said Kuok's response was in line with the premier's own views that the government's support was key to success in business.