The Me Too movement in South Korea has exploded in little more than a month, inspiring many with the hope that this society – notoriously male dominated, yet also famously adaptable – will follow last year's political revolution with a feminist one.
"I have done nothing that might bring shame on me or my wife," the poet Ko Un said on Monday, breaking a month-long silence after being accused of masturbating in public and using his literary influence to coerce young writers to have sex with him. The allegation shocked and saddened many. Ko is a Buddhist monk, a former freedom fighter, and has long been the country's greatest hope for winning its first Nobel Prize in Literature. Now, he has also become the most high-profile case in its Me Too movement, though some have said his crimes were an open secret. "Let's be honest," the poet Reu Keun said. "How many of us … did not know about Ko's atrocities?"
Many said something similar when allegations of sexual harassment surfaced against Harvey Weinstein, the insufferable Hollywood producer whose alleged bad behaviour prompted the Me Too campaign in the first place. But in America, some have found their loyalties divided as a string of allegations surfaced against other, more likeable personalities – leading to what The New York Times called the "Louis C.K. Conundrum", in reference to a comedian who has admitted numerous transgressions.
In South Korea, few have been breaking out the violins for Ko, revered though he was. As a pacifist revolutionary poet Ko enjoyed a place in society roughly comparable to that of Martin Luther King Jnr and for a society as patriarchal as South Korea, the downfall of a man so highly revered is striking.
Compare this to the way the Me Too movement has played out elsewhere in Asia, where denial has been commonplace. In China, the state-run China Daily has claimed such problems are largely unknown because of the country's superior cultural values; in Japan, the writer Shiori Ito wrote for Politico: "It's not that victims haven't come forward; Japanese society wants them to stay silent."
But in South Korea, the movement has cut a very different path, rapidly gathering steam. It began on January 26, when a prosecutor named Seo Ji-hyeon wrote online about being sexually assaulted by a senior at a funeral eight years ago, and then demoted after filing a complaint. The list of accused predators quickly expanded to include the stage directors Kim Seok-man and Lee Youngtaek, who was accused of raping actresses and paying them to have abortions, the "godfather" of Korean musicals Yoon Ho-jin and a slew of actors including Cho Jae-hyun and Oh Dal-su. Just as swift as the accusations were the repercussions. Kim was denied his candidacy as director of the National Theatre, Lee resigned from all his positions, Yoon resigned as director of his popular Empress Myeongseong, Cho resigned as director of the DMZ International Documentary Film Festival and withdrew from the television series Cross. As for Ko, the 84-year-old has stepped down from posts at the Korea Advanced Institute of Science and Technology and Dankook University, his poems are to be scrubbed from schoolbooks, a library in his honour will be closed and Seoul has shut an exhibition dedicated to his work.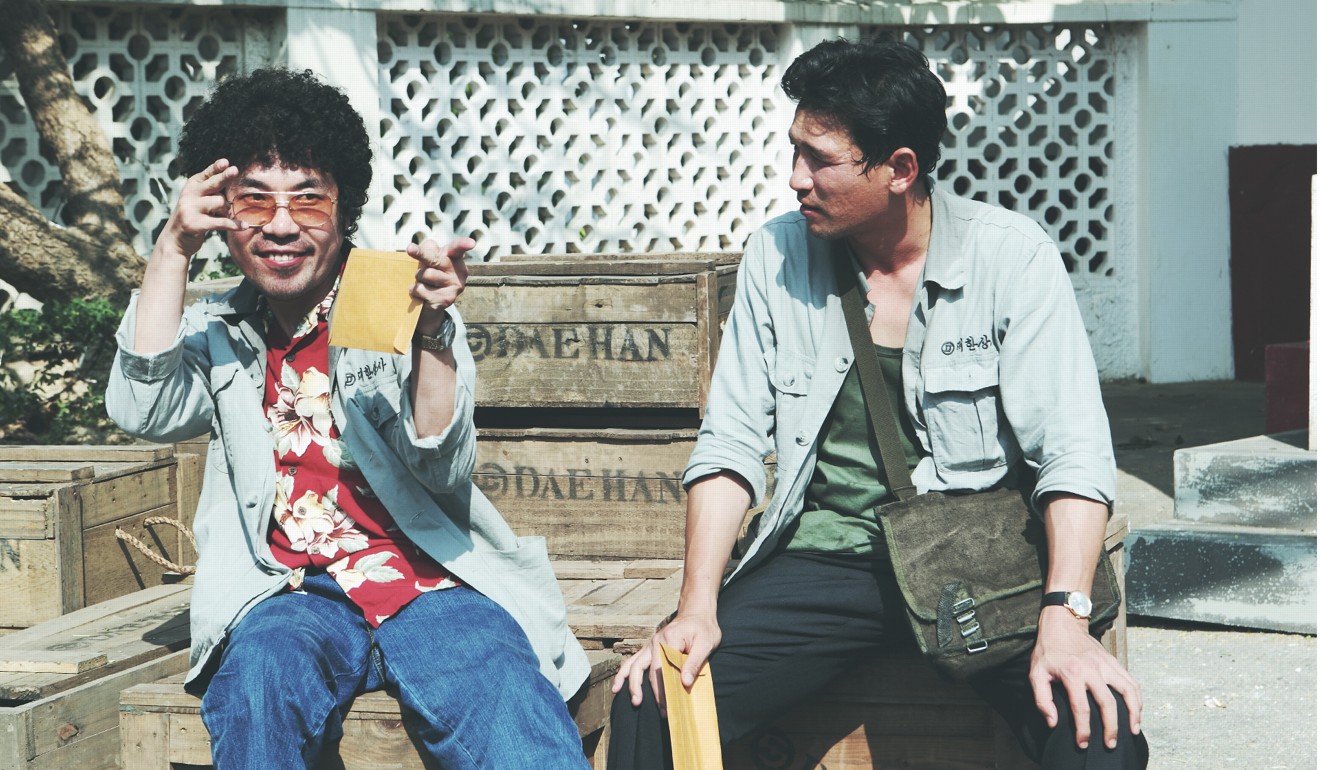 Another high-profile resignation came on Tuesday when South Chungcheong Governor Ahn Hee-jung was forced out of office when his secretary said he had raped her four times in the past eight months. Ahn, who almost defeated President Moon Jae-in to become the Democratic nominee last election, and who was the favourite to win the 2022 presidential election, was popularly known as "Korea's Obama" for his liberal politics.
Still, critics say a few resignations is not enough. While most Koreans support equal rights – 93 per cent according to a 2010 Pew Research Centre Poll – last year, South Korea had the worst gender pay gap of OECD nations, with women earning 63 per cent of what men make, compared to 94 per cent in Denmark.
In addition to discrimination in the workplace are the everyday experiences so many Korean women must endure.
"I've experienced sexual harassment all my life," said Kim Kiyi, a student at Ewha Woman's University. "When I was 10, I was kissed by an unknown man in the street. I tried so hard to push him off, but it didn't work at all." When she arrived home in tears, her mother told her she was fortunate she hadn't been raped or kidnapped. She has had similar experiences since and now lives in fear. "Every day is a struggle for me, worrying about when sexual harassment will arrive next."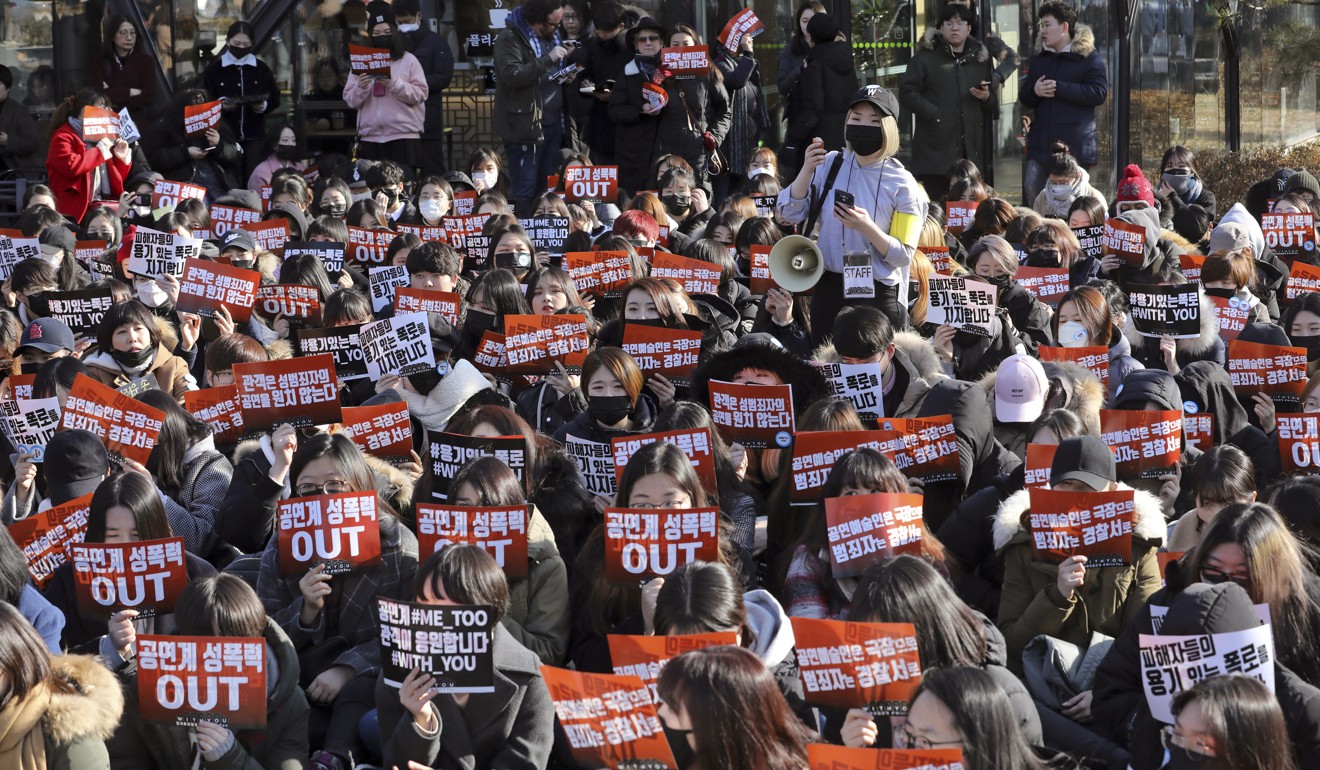 A teacher in Seoul recalled being stalked while living in Suji. "He knocked on my door at 2am and he knew where I worked and asked to come in and I thought something had happened at work so I let him in, but he just wanted to go on a date with me. He wouldn't leave until I agreed."
She said such behaviour was common, but things were changing. "I've been meeting a lot of women who refuse to get married. They don't want to play mummy to a grown man. And since they work, they don't have to. Korean women will change things."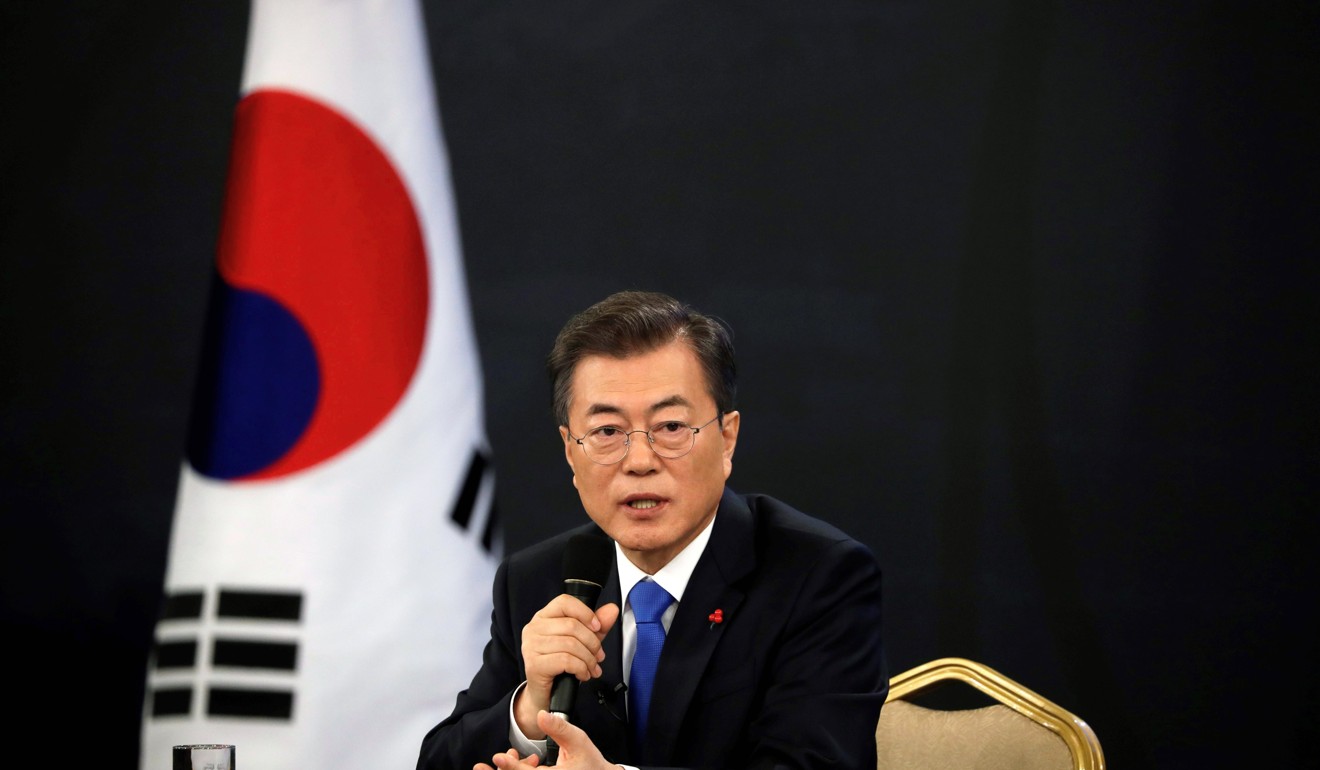 As, indeed, may the government. President Moon, who has referred to himself as a feminist, told aides last week he was proud of the women coming forward. The next day, the Ministry of Gender Equality and Family said it would push to have public servants dismissed, with no chance of appeal, if they were convicted of certain sex crimes. But some say these are half-measures, and that progress entails educating the workforce, a task that is not being handled well. Korean students must attend 15 hours of sex education per year, which includes dealing with sexual misconduct, but critics say the courses have a religious flavour and are too focused on restraining one's sexual impulses. Workplace training is little better. "We had a sexual harassment training class at work," said a professor at Dongguk University. "But the instructor told us it's a myth that police mishandle sex abuse cases, which is blatantly false, and that Me Too has been in Korea a long time. It's only been here a month."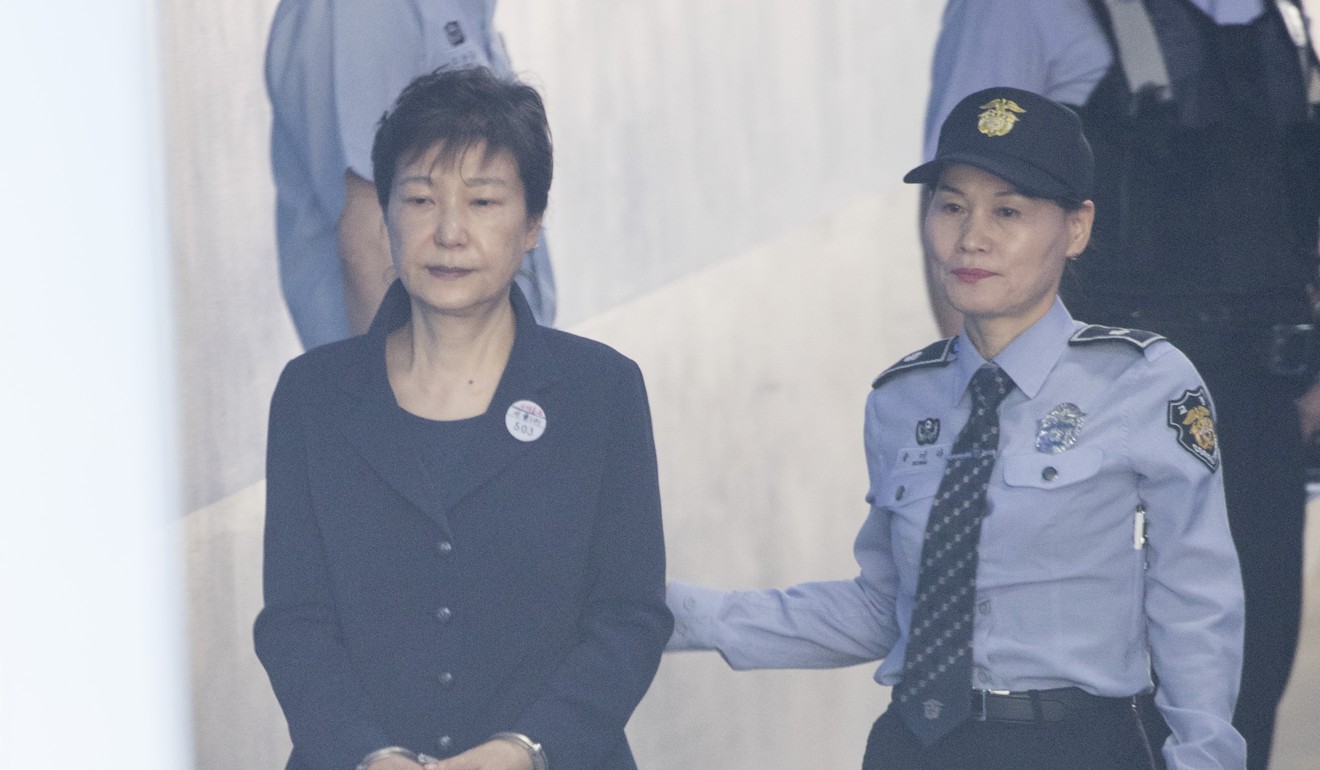 Flawed though it may be, the movement has gained one of the most impressive starts in any country, something that may ironically be linked to last year's protests, which ended with the imprisonment of the nation's first female president. "This is the second wave of Korean democracy," said Lee Na-young, a professor of sociology at Chung-Ang University. She said from a woman's perspective, the Me Too movement in Korea was a continuation of the protests that removed former President Park Geun-hye from power. "Korea has made a big change in terms of violence against women," she said. "But still we have this male-centred, woman-hating society. So this is a very big time for women. The Me Too movement is really working. We have a democratic government that wants to create a democratic society, so we need to realise gender equality. Because without that, there's no real democracy." ■