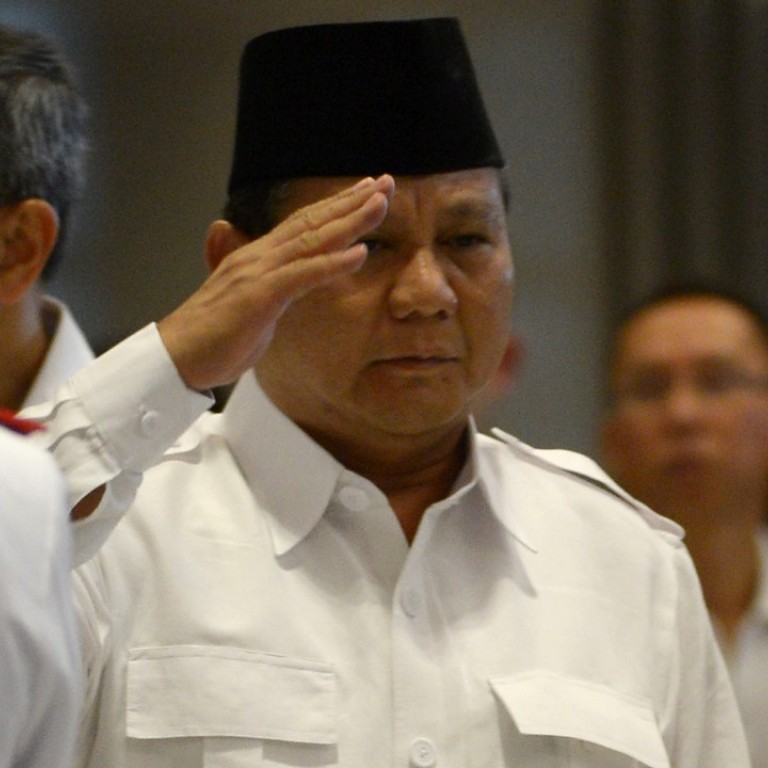 Prabowo vs Widodo: what makes general think Indonesian election will be a case of second time lucky?
General Prabowo Subianto will again challenge Joko Widodo in Indonesia's presidental election – but economic jitters, dirty tricks and an emphasis on religion are no guarantee of a different result this time around
The former special forces general and presidential candidate in Indonesia's last election, Prabowo Subianto, will make another bid for the top job when the country goes to the polls next year to choose its head of state.
A formal announcement is not expected until next month at the earliest. Even so, top officials at Prabowo's party, the Great Indonesian Movement Party, or Gerindra, said they have begun preparations early in a bid to better organise the vast and unwieldy campaign machinery needed to woo a majority of Indonesia's 185 million voters. The preparations are also intended to avoid what they claim were irregularities that cost them the election in 2014.
"He's running," said Fadli Zon, the deputy speaker in Indonesia's parliament and the vice-chairman for Gerindra.
"We are confident this time. There were widespread irregularities and the result was close. Our preparation this time will be enough."
A three-star general, who is accused of human rights abuses in East Timor in 1983 and during the anti-Chinese riots in 1998 that ousted his former father-in-law, the dictator Suharto, his candidacy will be a hard sell. In 2014, he lost decidedly as President Joko Widodo tapped into disgust over corruption and poor services.
This time Prabowo, who declined to be quoted for this article, is betting a slower economy will propel him to victory, his senior aides said.
WATCH: Widodo speaks to the SCMP on Chinese investment in Indonesia
"Economic issues will drive the campaign," Zon said. "If you go to the markets and you ask the people is their life better now than four years ago, they say, 'No. It's hard to find good jobs.'"
In the lead up to the election in 2014, Widodo promised GDP growth of about 7 per cent. Instead it has languished at about 5 per cent despite billions of US dollars being pumped into infrastructure from power plants to ports to better drainage systems.
The International Labour Organisation thinks Indonesian incomes are a third of what they are in neighbouring Thailand or Malaysia.
Adding to Prabowo's fortunes is the narrow field of challengers. Anies Baswedan, the governor of Jakarta, who swept to power on a wave of conservative Muslim support last year, has said he will not stand. The reformist mayor of Bandung, Ridwan Kamil, is running for governor of West Java. Gatot Nurmantyo may mount a bid but polls at less than 2 per cent, according to February data from Indo Barometer.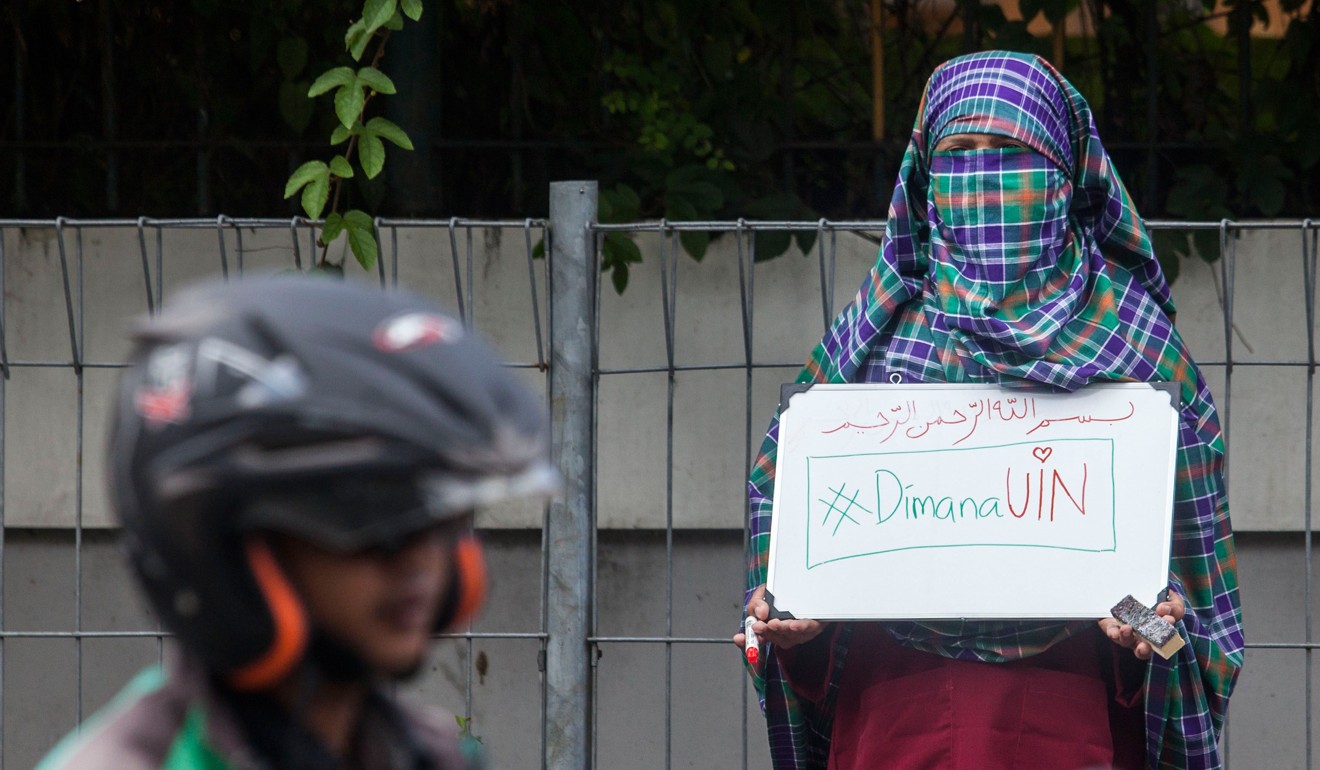 Thanks to his squeaky clean image and track record with big infrastructure projects, Widodo enjoys approval ratings ranging between 60 per cent, according to a January survey by Indo Barometer, and 76 per cent, according to a December survey by Saiful Mujani Research and Consulting. In a four-way race Widodo enjoys support of 43 per cent according to the Indo Barometer poll, more than double Prabowo's support.
That means defeating Widodo will probably include dirty tricks that paint him as being on the take. That won't be easy, said Kevin O'Rourke, Indonesian affairs analyst and author of the weekly newsletter Reformasi.
"Prabowo has to portray Widodo as corrupt," he said. "Last time they smeared Widodo with everything they had. They will try it again but I don't think Widodo will be any more vulnerable than he was last time."
Muslim women metal group smashes stereotypes in Indonesia
Maybe so, but those smears – in which Prabowo denied having a role – were effective. Rumours that Widodo was either a Christian, or born in Singapore and of ethnic Chinese descent, were so crippling that his double-digit lead over Prabowo evaporated. Widodo made an eleventh-hour dash to Mecca to burnish his religious credentials just ahead of the vote. In the end, Widodo prevailed with 53 per cent of the vote.
Muhammad Qodari, Indo Barometer's executive director, said Widodo's approval ratings are relatively low. By comparison, Widodo's predecessor, Susilo Bambang Yudhoyono, was averaging 80 per cent at this point ahead of the 2009 election.
Adding to Widodo's headaches is the added importance of religion in the world's most populous Muslim-majority country. Following the landslide loss of former Jakarta governor, and close Widodo ally, Basuki Purnama, a Christian of ethnic Chinese descent, religion has become the trump card, Qodari said.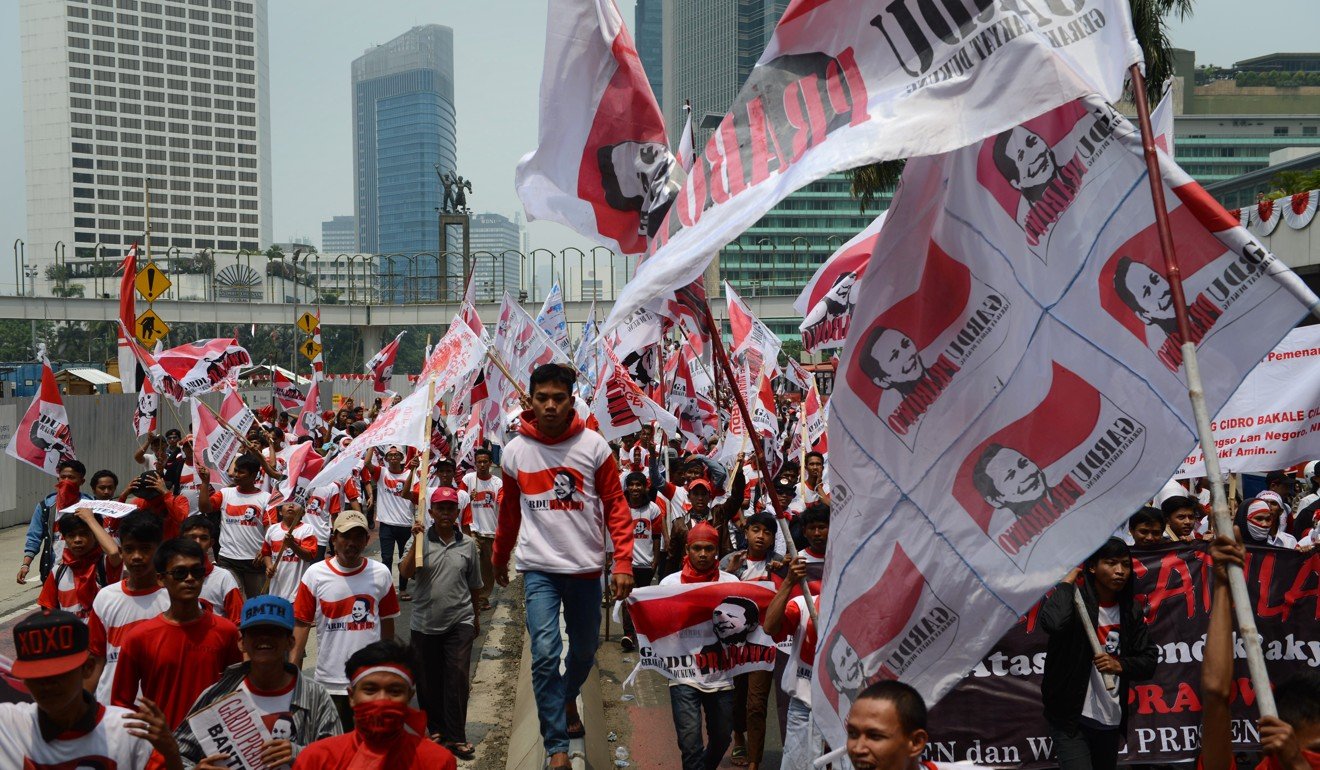 A survey taken two weeks ahead of the election in April last year suggested Purnama, who is better known as Ahok, had an approval rating of 74 per cent. Nevertheless, he lost by a margin of nearly 20 points and was later jailed for insulting the Koran.
However, the wine-drinking, British and Swiss educated Prabowo may be a poor vehicle for religious conservatives. For moderates, accusations that he played a role in the massacre of East Timorese and student protesters may again spook voters to Widodo. In 1983, soldiers under his command were accused of killing hundreds of East Timorese. In 1998, Prabowo was linked to the abduction of student activists. Later that year he decamped to Jordan after being summoned to account for the allegations. Prabowo was denied a US visa in 2000, it is thought because of his background.
Even so, Gerindra's parliamentary coalition partner, the hardline Muslim Prosperous Justice Party (PKS), could give Prabowo traction. The party has a national network and helped organise the mass rallies in late 2016 that eventually led to Purnama's ouster. Already, Gerindra and PKS have coordinated in their selection of gubernatorial candidates at regional elections particularly on the vote-rich provinces across of Java.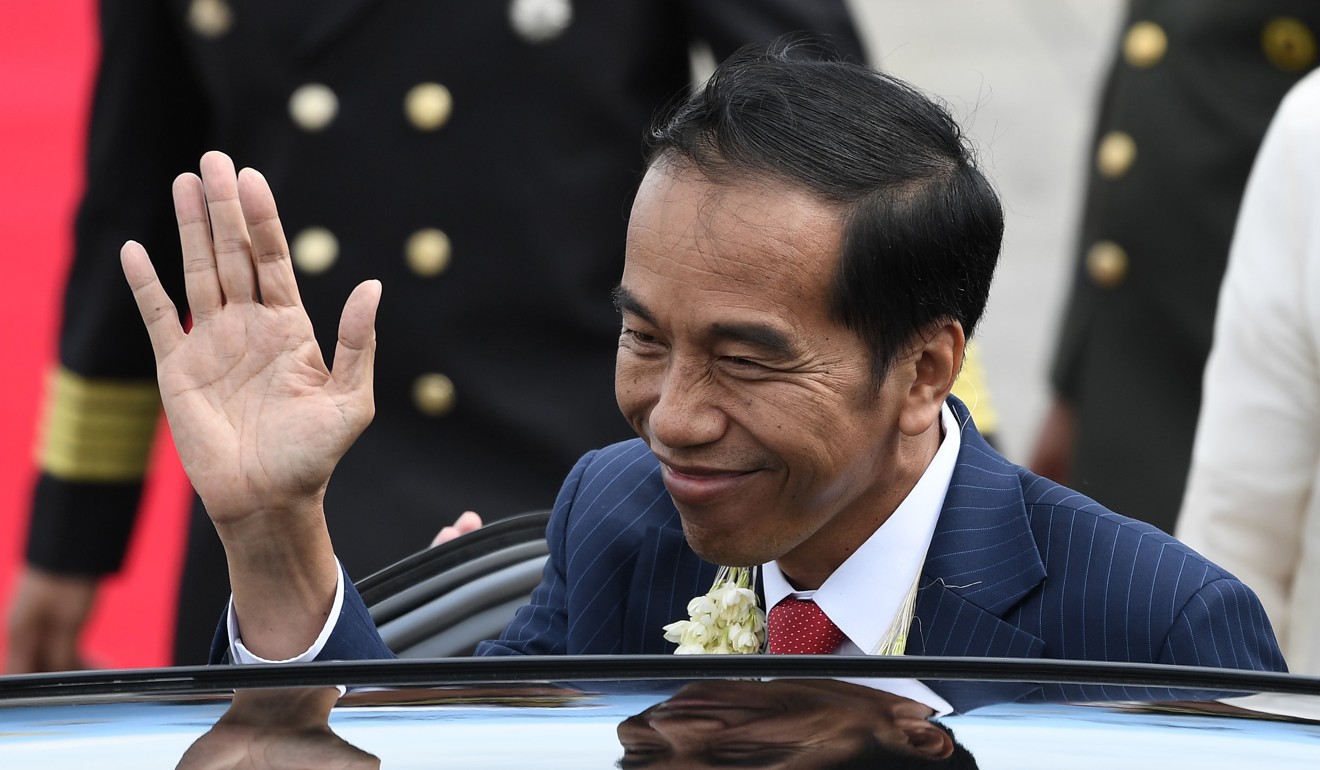 "PKS is willing to work hard, they get out and knock on doors," Qodari said. "That sort of mobilisation of voter turn out can make the difference."
The party expects to woo the electorate with populist policies that seek to roll back some of Widodo's biggest reforms. Reintroducing fuel subsidies to help drive down living expenses is on the table, Zon said.
Widodo eliminated the benefit, which was eating up as much as a fifth of the budget, to free up cash for infrastructure such as toll roads, improved ports and free health care. Widodo had promised that infrastructure investment would fuel the economy and add jobs. Zon said the programme failed and now a more modest approach targeting poor farmers, fishermen and small businesses is the priority.
"Jokowi put the priority onto infrastructure. But it hasn't stimulated economic growth," Zon said referring to Widodo's nickname.
In Indonesia, pious 'punks' promote Islam
Zon said a Prabowo administration would continue to support the country's graft watchdog, the Corruption Eradication Commission, pointing out Gerindra didn't participate in the parliamentary hearings that wrapped up in January seeking to sanction the agency.
Senior Gerindra party officials say privately they will dispatch volunteers to polling stations at each of the regional elections which are slated for June and at the presidential elections next year to ensure no tampering with ballot boxes. The 8 million-vote margin of victory in 2014 amounted to fewer than 16 votes for each of the country's 550,000 ballot boxes that year.
Prabowo was far from blameless when the country was briefly in limbo following the election result. O'Rourke said polling firms linked to Prabowo's campaign published highly questionable estimates of the final vote to help muddy the outcome and nudge the candidate to victory. Demonstrations by youth groups in the city's downtown area following the election had to be broken up by police using tear gas.
To be sure, Widodo remains the favourite to win. But he'll need to work hard to reach out to the Muslim faithful to assure victory. Qodari said Widodo's priority will be finding a Muslim conservative running mate.
"He will need to choose his VP candidate carefully," Qodari said. "His victory is not secure." ■