Sai Tun Shwe is a worried man. After 13 years in Thailand, nine of them working at the same garment factory, his work permit is about to expire and for the first time he is unsure if he will be able to renew it. "If I cannot get it done on time, I will be in big trouble", says the Myanmar-born worker, 41.
Sai Tun Shwe is not alone. Two million migrant workers in Thailand are struggling to renew their work permits before the end of March after a new law threatened fines and even jail for those who did not go through the proper paperwork.
"Employees have been advised to document illegal migrant workers from Cambodia, Laos and Myanmar until March 31. Failure to comply will result in legal action", the government announced this month.
Migrant workers will also have to get their nationalities verified by their governments before the end of June.
Adding to the environment of fear, Thailand's Prime Minister Prayuth Chan-ocha, the former commander of the armed forces that orchestrated the 2014 coup, has threatened to arrest any migrant worker who fails to register. The crackdown is part of the country's initiative to clean up its labour record, which has been the subject of international criticism since its fishing industry was exposed as a form of modern-day slavery. While the junta has tried to improve labour laws regarding migrants since it was threatened with EU sanctions, some activists say the improvements don't do enough.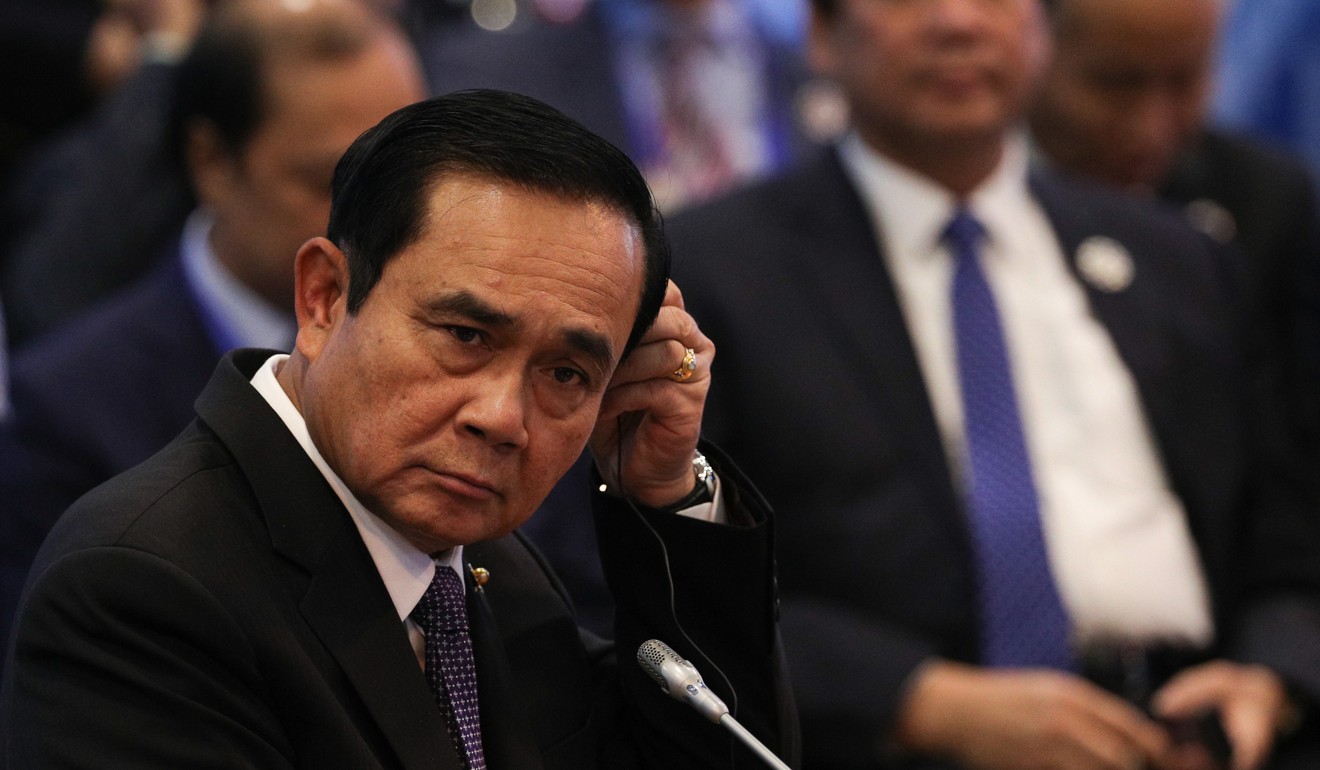 The government in June approved the Royal Ordinance on Foreign Workers Management, which includes stiff fines and prison terms for employers who illegally hire migrant workers – and for migrants working without permits. Thousands of migrants fled the country after the order was announced last year.
Originally, the law called for illegal workers to be fined 100,000 (US$3,200) baht and face up to five years in prison while employers who hired illegal workers would face fines of between 400,000 and 800,000 baht per worker and 10 years in prison. However, the law is expected to be amended before the March 31 deadline.
"There is a lot of fear among employers and employees for the implementation of the penalties," says Adisorn Kerdmongkol, coordinator of the non-profit Migrant Working Group, a network of organisations that campaigns for the rights of migrant workers. According to Adisorn, the government has approved a new draft where jail terms are dropped, but "it is still not final".
WATCH: Starved Rohingya migrants, adrift in Thai waters, are air-dropped food
Thailand started restructuring its labour migration policy in 2014 to regulate the 3.25 million migrant workers that have fuelled its export sector for decades, following criticism over human trafficking, forced labour and other abuses.
The changes were rushed after Thailand was given the dubious distinction of being designated a Tier 3 country in the US Trafficking In Persons report in 2014 – meaning the government was doing nothing to combat human trafficking. A year later, the European Union handed a yellow card to Thailand's fishing industry for illegal practices, a first warning before banning exports. Also in 2015, the United States upgraded Thailand to Tier 2 watch level, where it has remained.
One of the main criticisms centres on the agencies that recruit foreign labourers to do jobs that most Thais refuse to do because of difficult work environments and low pay. Agencies often charge exorbitant fees to employees, creating a form of debt bondage, rights groups have said.
Even though improvements have been made in regulating the recruitment industry, advocates say that inconsistent policies increase the risk of exploitation.
"Migrants don't understand the process clearly and employers don't know the steps either, so they have to use brokers that will facilitate the documentation," says Papop Siamhan, coordinator of the Anti-Labour Trafficking Project at the Human Rights and Development Foundation, which provides free legal help to migrant workers.
WATCH: Shipping containers home for migrant workers in Thai capital
For Sai Tun Shwe, brokers are crucial when it comes to navigating the labyrinth of paperwork he needs to renew his permit.
"I will call a broker, as I have always done. If I tried to do it myself, it would take too long. The process is too complex," he says.
That means he will pay whatever price a broker charges. Because the worker must pay the fee – not the employer – this sort of vicious circle might lead to debt bondage, Papop says.
"By the time they have paid back the debt, the documentation has probably expired and they have to pay again," says the lawyer, stressing that the role of brokers remains unregulated.
The new law also keeps restrictions on migrants from changing jobs, which makes them more vulnerable, says Ben Harkins, a technical officer at the International Labour Organisation.
"In practice they cannot change jobs without their employer's permission," he says.
In January, Human Rights Watch released a report saying that forced labour and other rights abuses remained "widespread" in the Thai fishing industry despite the government reforms. "Many of the human rights problems in Thailand's fishing industry are common to migrant workers in sectors throughout Thailand's economy, whose exploitation is aggravated, and sometimes caused, by the government's haphazard national policies," the report says.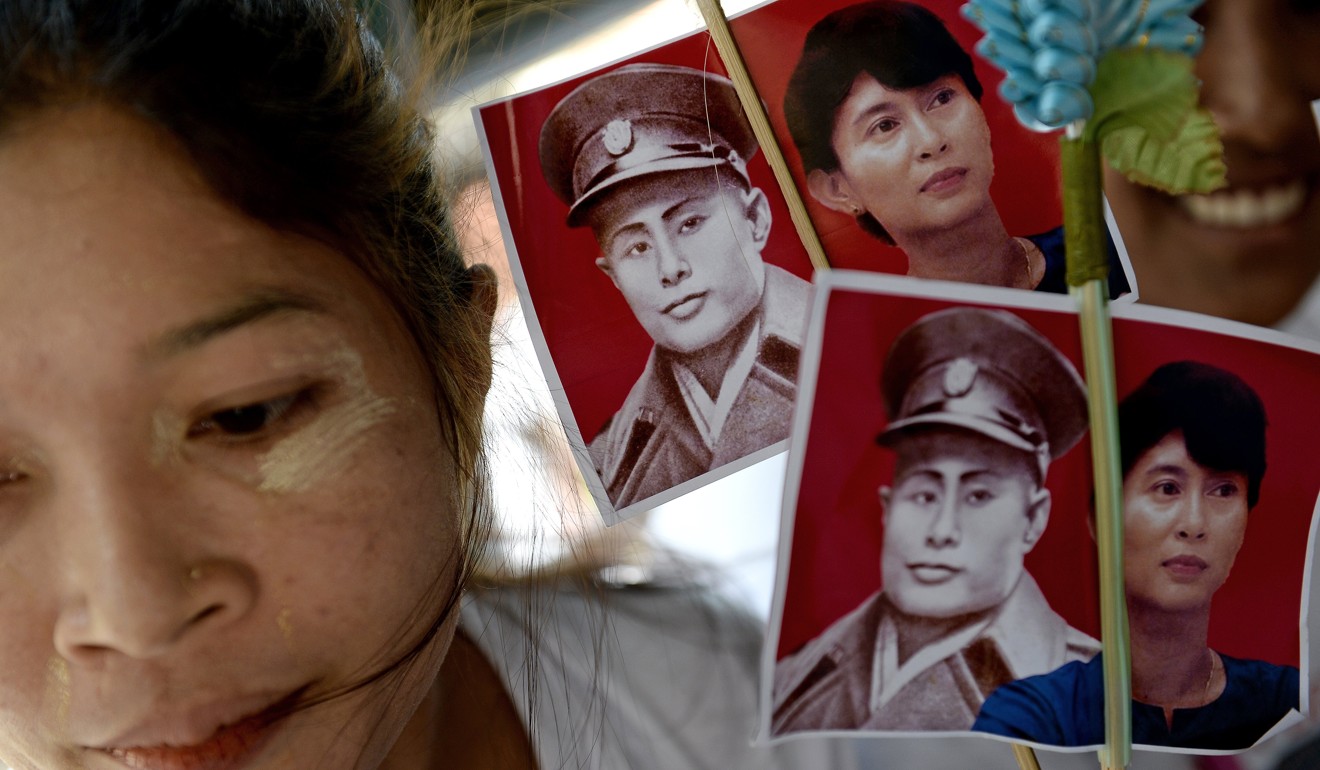 The foreign ministry rejected the report, accusing it of "intentionally overlooking the numerous steps the government has taken towards the promotion and protection of human rights".
Win Ye's story is an example of the systemic failure of Thailand towards its low-paid foreign workers. She worked for 12 years at the same garment factory in Mae Sot, a town along the border with Myanmar making almost half of the 300 baht a day minimum wage. Fed up after not receiving a pay rise in years, the Myanmese woman joined other colleagues in a demonstration to demand wage increases.
Days after the demonstration, the factory closed and all the workers, most of them from Myanmar, were dismissed. The company withheld their final salary and did not provide any compensation.
"We were just getting 140 baht [US$4.50] per day. We didn't know that it was illegal," says Win Ye, who asked for her name to be changed out of fear of being charged with defamation by her former employer – a practice that has become increasingly common in Thailand.
Without the ability to speak fluent Thai, Win Ye and her colleagues were closed out of the justice system until the Human Rights and Development Foundation stepped in and initiated a mediation process.
"We could have never complained on our own. We would have maybe just gone back to our countries", Win Ye says. ■