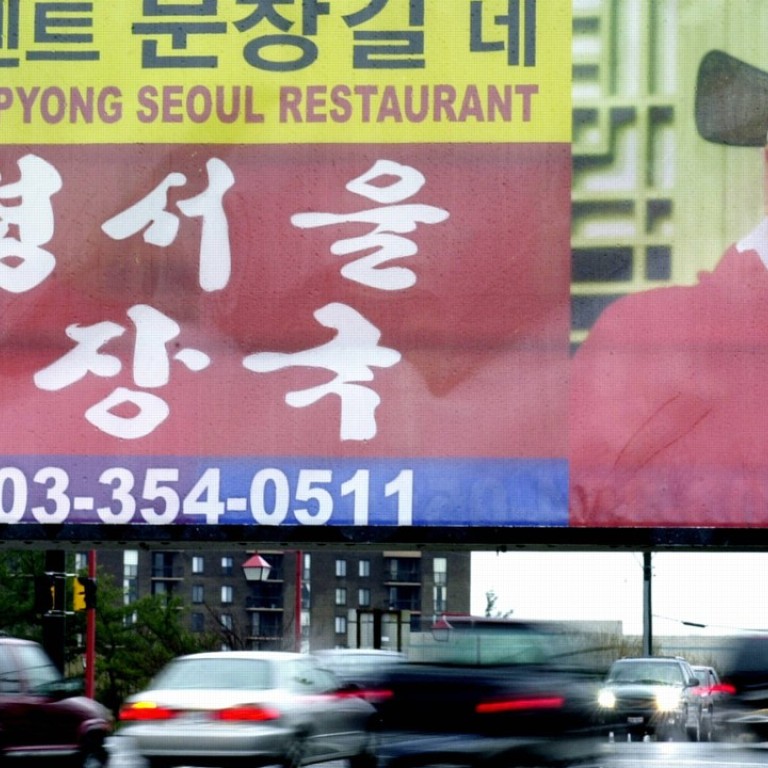 How karaoke and Korea's love of plastic surgery became front lines in America's war on sex slavery
Massage parlours have long been notorious in the US as fronts for prostitution. But now trafficking victims are as likely to be found singing K-pop ditties in small-town bars, forced into vice to service debts for cosmetic procedures
At the beginning of the evening, Annandale – about half an hour's drive from Washington – seems just another unassuming town by a highway. But as night falls, it becomes clear that even though this is America, there is something quite foreign about this strip of land.
Once all the neon lights come on, Annandale – a small city in Fairfax County, Northern Virginia – transforms into a Koreatown, with restaurants and karaoke bars spread out between vast intersections and parking lots that resemble match boxes.
Not far from the main road, one such bar has blacked out windows and a facade decorated with fairy lights. Beyond its doors, an unwelcoming middle-aged Korean woman stands behind the dimly lit bar and a large screen shows Korean video-clips. An Asian man on a stool stares at newcomers.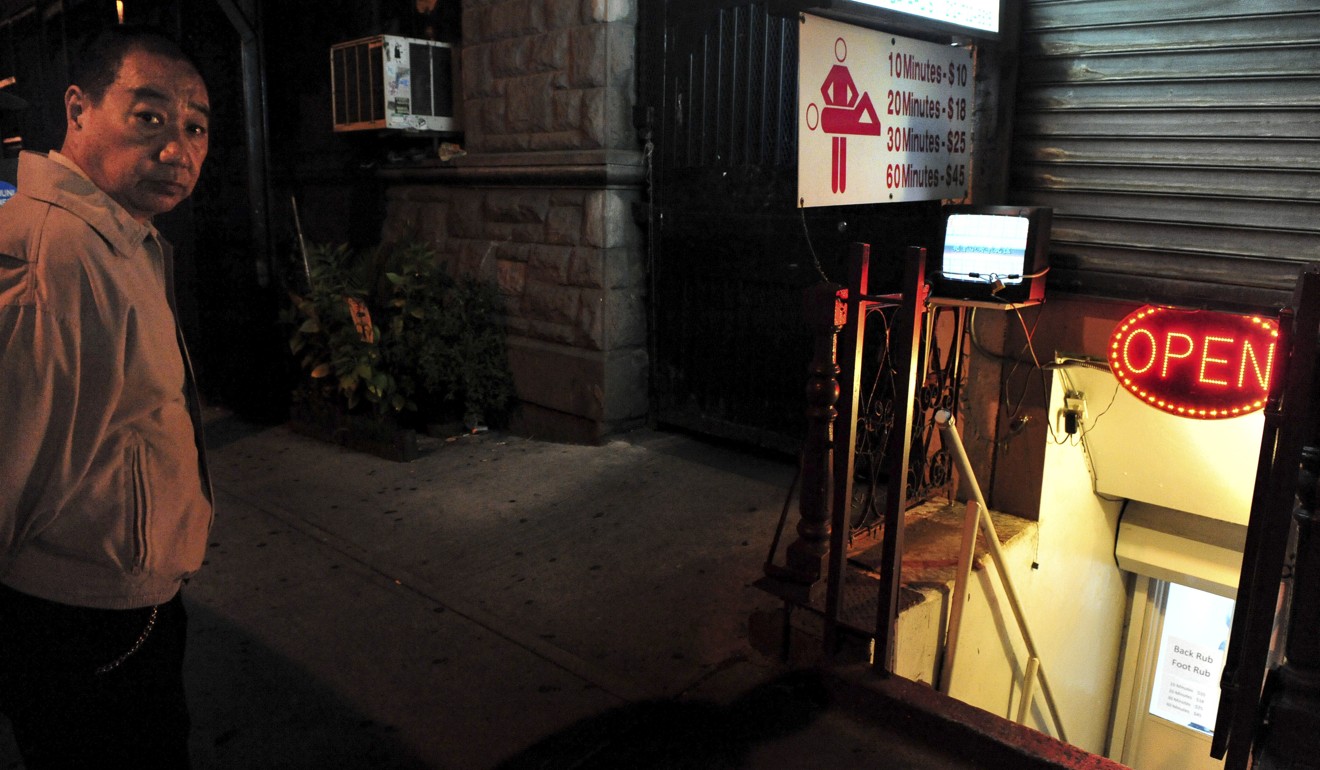 It's a Wednesday night, and too early for partying, yet the air is heavy with the smell of cigarettes smoked on previous evenings. A young Korean woman wearing an off-the-shoulder top sits alone in one of the karaoke booths. Too bored to look up, she plays on her phone as a huge screen blasts a K-pop classic. Another girl in high heels and a miniskirt walks past and disappears to the back of the bar.
The surroundings may appear a little grim, but a good time in a bar like this will set back the average punter far more than in many of the trendiest bars in Washington. That's because many of these bars provide more than a microphone for customers to sing their hearts out. They provide hostesses known as doumis, who are expected to entertain clients by singing and drinking with them, and in the seediest establishments, having sex with them.
"You cannot even find some of these places on Google maps … And, usually, there is a madam that will accommodate your needs," explains a young man working at a karaoke bar in Annandale.
Karaoke bars like this have opened up a new front in America's war on human trafficking and the illegal sex market. Massage parlours in the US – where prostitution is illegal everywhere except Nevada – have long been notorious as fronts for the sex trade and for exploiting women mostly from China and Korea. But as culture changes and new government policies are introduced, the enslavement strategies used by traffickers and the sex market itself are getting more sophisticated. Women are falling into bondage through debts for plastic surgery and technology has been used to lure victims.
Under-the-counter sexual services and human trafficking are now just as likely to be linked to karaoke bars, clubs and residential brothels. According to anti-slavery group Polaris, which runs a National Trafficking Hotline, of the 8,759 labour and sex trafficking cases reported last year, 1,572 involved escort services.
And as traffickers get more creative, non-profit groups and authorities in the US are grappling with obstacles such as language barriers, lack of cultural understanding and a shame-based culture that often prevents Asian victims coming forward.
Changing face of trafficking
History shows that human traffickers are quick to adapt to, and take advantage of, changing societal norms. One of the latest trends traffickers have managed to bend to their advantage is an increasing fashion for South Korean women to undergo plastic surgery as a way of enhancing their career prospects.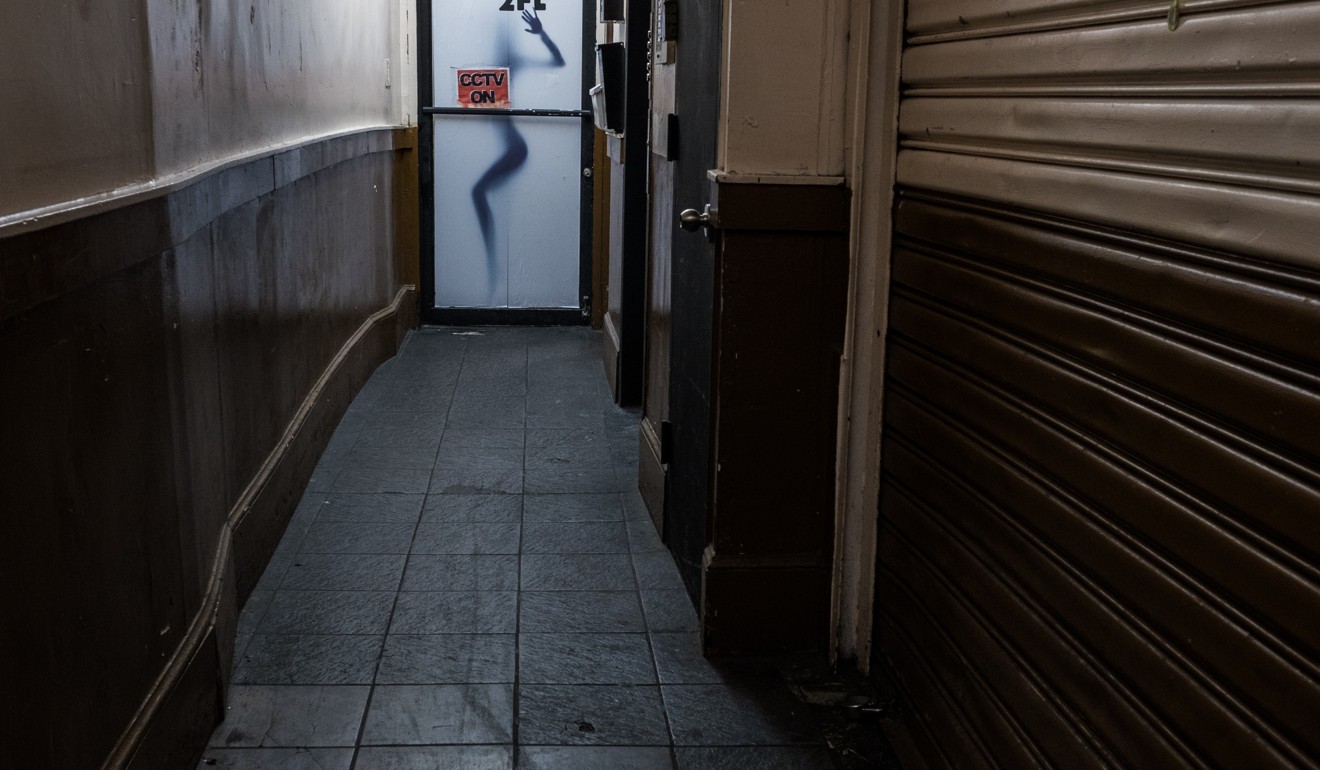 Gender inequality in the country has pushed millions of women out of the job market and the positions that are on offer tend to be part-time, temporary and poorly paid. Even for these jobs, there is fierce competition and employers often value looks above résumés.
That sends many women to consider surgeries that are beyond their budgets – pushing them into debt and into the sights of traffickers.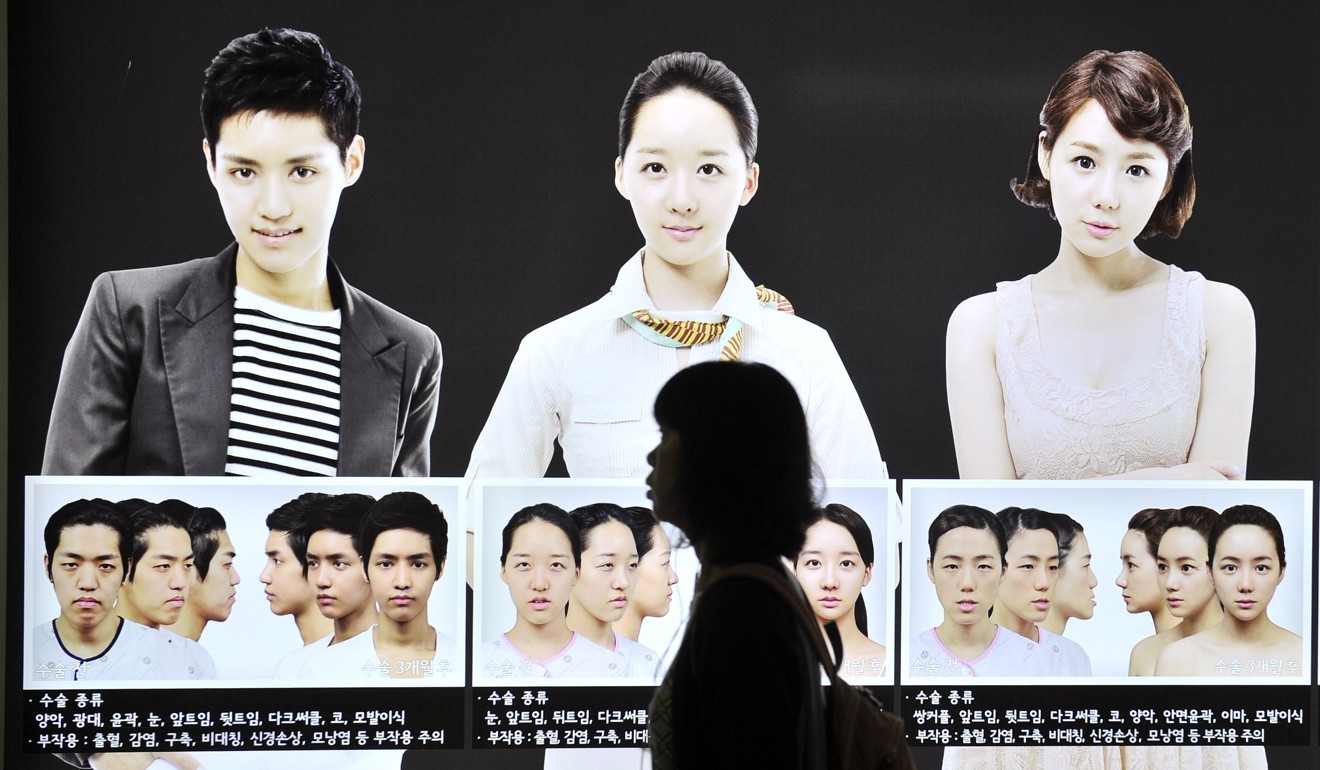 "Plastic surgery, these days, is almost mandatory in South Korea," says Youngbee Dale, an anti-human trafficking expert based in Washington.
"Women in particular face lots of barriers to getting a job, so many feel compelled to undergo surgery. College girls often don't have any money, even if they are middle class, so traffickers target them."
Limited access to legitimate financial services leaves many women no option but to seek informal loans, making them vulnerable to traffickers seeking a profit.
"Traffickers entice them by saying they can pay off the surgeries while working part-time, first serving drinks. Then they say 'you still have this amount of debt' – there's interest everyday – if you do this [prostitution] you will be able to pay it much faster. At that point is impossible to get out," Dale says.
A survey by Gallup Korea in 2015 found one in three women aged between 19 and 20 had undergone a cosmetic procedure.
"In South Korea, women's social status is very low, the gender wage gap is very high, there is great social stigma regarding prostitutes … For these reasons, many South Korean women are falling victim to human trafficking networks," says Byun Jeong-hee, director of the Centre for Women's Rights Sallim, in the South Korean city of Busan.
Byun says plastic surgery has become as ubiquitous in South Korea's sex industry as high heels and short dresses and that "the number of women who get in debt due to plastic surgery is increasing".
Once a woman is lured into prostituting herself, traffickers also use plastic surgery as a way of perpetuating the debt bondage – and sometimes to lure women to work in other countries. "The [women] feel, as they grow old, there is no way of paying their debt so they are pushed to markets abroad," Dale says.
An overseas job in a country like the US may seem the light at the end of the tunnel, but "by the time she is about to pay her debt, the madam says: you should get plastic surgery. You will make more money'. And she can't say no. That [surgery] will add to her debt."
Byun gives the example of a woman who left South Korea in 2012 because of her debt. She was working on an illegal massage parlour when she saw an advertisement for a job in the US.
She then "met a broker near Incheon Airport and he sent her to Los Angeles. The brokerage fee was 5 million won [US$4,700] and the pimp paid for it."
But her life only got worse in America. "She hardly slept and had to work almost 24 hours. After two months she ran away, but she felt afraid to report it to the police," Byun recalls.
Few women can break the vicious circle as they go from loan to loan, trying without success to stitch their lives together. Citing non-governmental organisations in South Korea, Dale says plastic surgery is one of the three main mechanisms used for sexual exploitation under debt bondage, along with drugs and alcohol.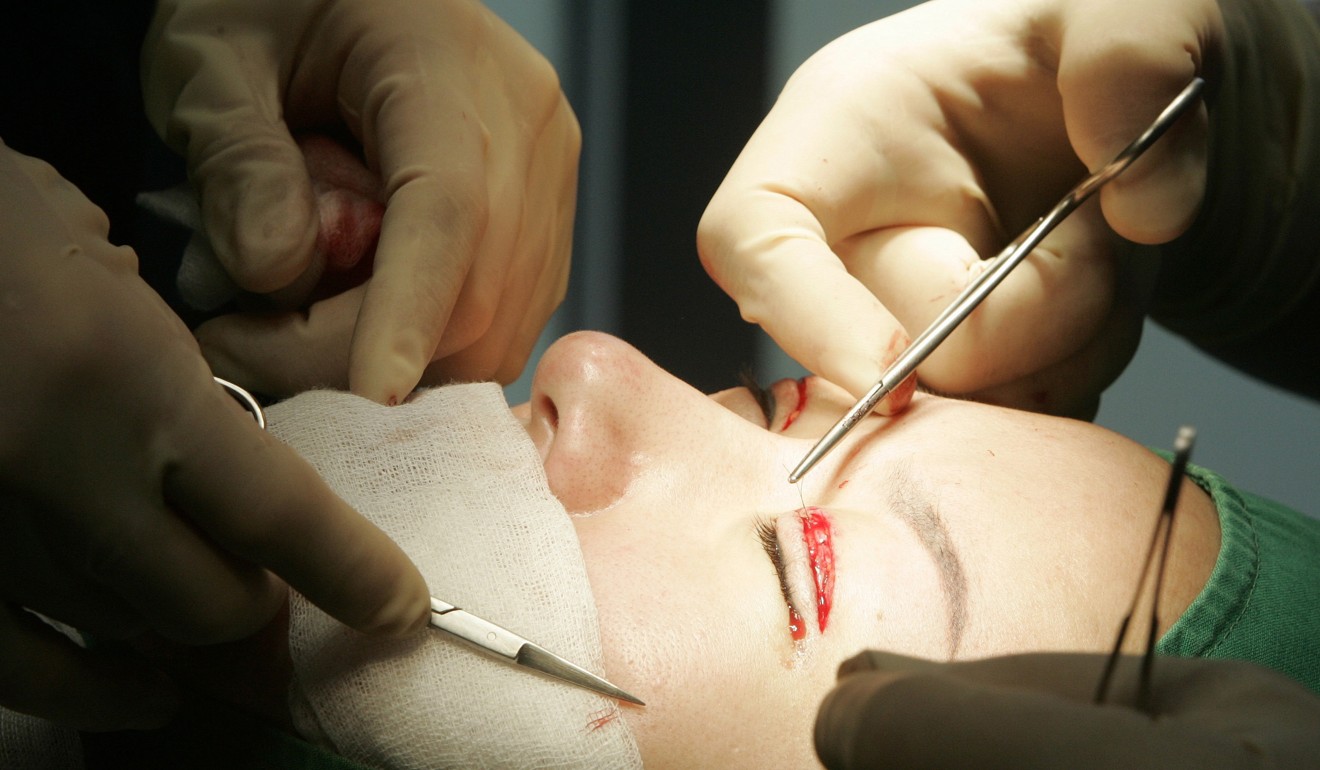 It's a business trend that appears to have been mirrored in the Korean communities of the US.
The rise in popularity of plastic surgery in South Korea has "led to an increase in plastic surgery in the Korean commercial sex market in the US", Dale says. But a "limited understanding of the Korean commercial sex [industry] in the US makes it difficult for NGOs and law enforcement to fight the commercial sexual exploitation of Korean women".
Complex networks – from drivers to pimps and brokers who lend money at extortionately high interest rates in both countries – are built around the victims of sex trafficking.
Not only is plastic surgery used to trap women in these networks, but an array of beauty salons in the US are complacent and even profit from it.
Los Angeles, for instance, has one of the largest Korean communities in the US – more than 100,000 people. "There seems to be quite a lot of connections between the high-end beauty salons in Koreatown and the doumis," says Connie Chung Joe, who has dealt with trafficking victims in her role as executive director of LA-based Korean American Family Services.
"[Doumis] are not necessarily all trafficked. But you see them get shuttled around. First they go to the nail salon, then the hair salon, then they get their make-up done. These girls have to pay for it, so that helps the employer to keep them in debt."
Shame culture
It is hard to calculate how many women have fallen victim to the various segments of the US sex industry and the exact role played by plastic surgery.
A recent study focusing only on illegal massage parlours estimated there were more than 9,000 such businesses in the US. The industry's annual revenue was around US$2.5 billion, according to a report in January by Polaris. The non-profit group found that out of more than 32,000 cases of human trafficking between December 2007 and December 2016 – the largest data set on the topic ever analysed – massage parlours accounted for 2,949 cases, putting them second only to escort services as a source of the problem.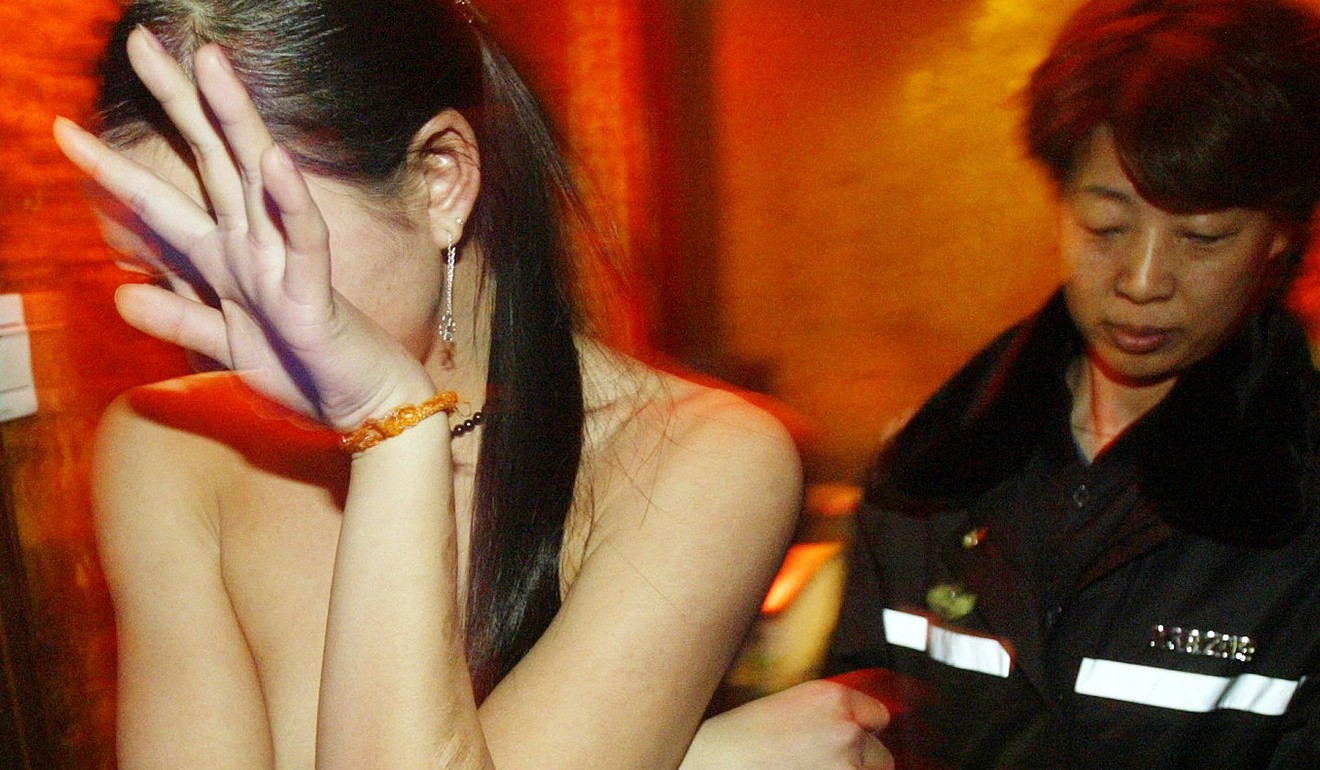 Most women trafficked into illegal massage parlours – sometimes for both labour and sex – are from China, many of them from Fujian province. Observers put this down to word of mouth and the fact that this is a well-worn route for immigrants moving from to America.
After Chinese, South Korean women account for the most victims, with a "notable minority" from Thailand or Vietnam, according to Polaris.
Experts and law enforcement agencies say that trafficked women tend not to regard themselves as victims, and that this is particularly the case with Asian women, making the problem harder to address.
"With women from Latin America we have a little bit easier time speaking to them and hearing their stories. But with Chinese and Koreans it's much harder to get access to them and get them to receive care. We have seen many Mandarin-speaking women at the brothels," says Sam Hernandez, the social enterprise director of Elijah Rising, a Christian organisation in the US that advocates for the end of all forms of sexual exploitation.
Civil lawsuits have been used to shut down massage parlours and some states have launched multilingual awareness campaigns involving members of the community, such as taxi drivers. But it's hard to estimate the effect of such measures on the trade.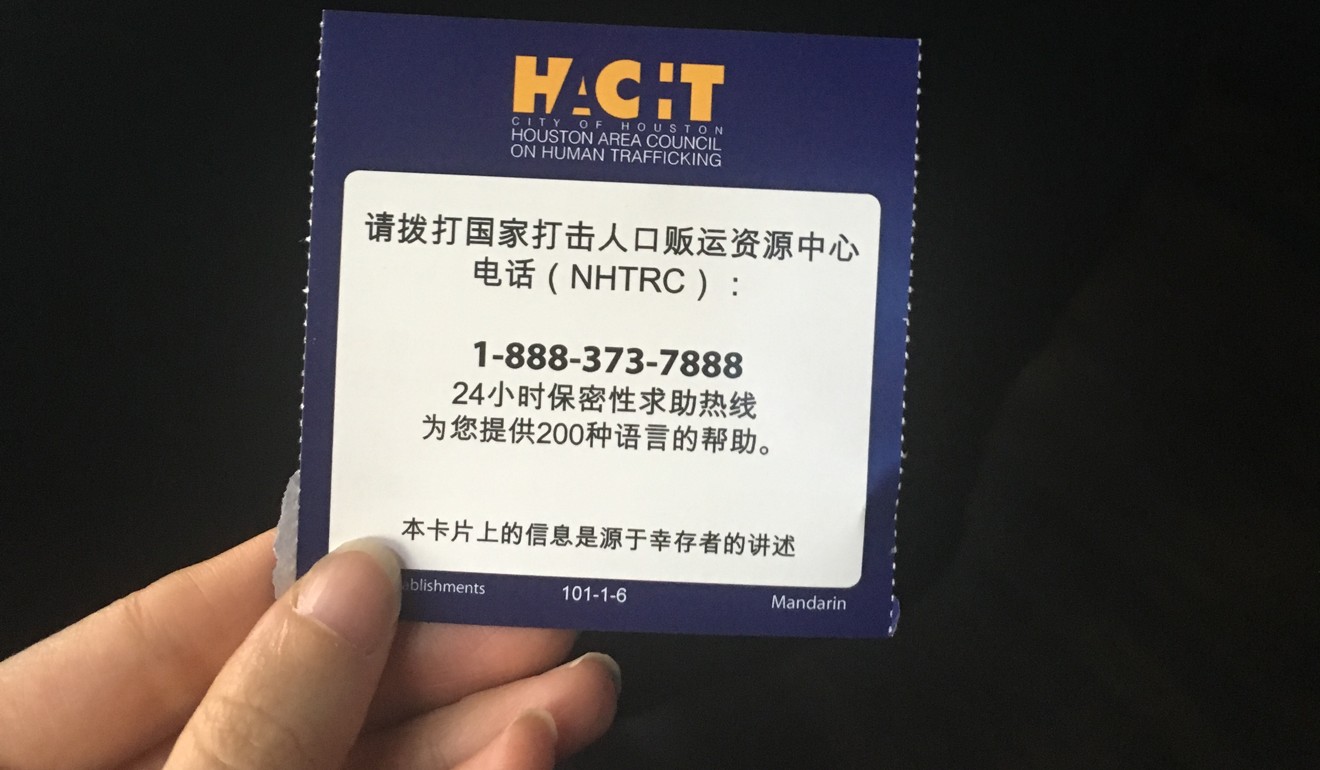 Constance Rossiter, YMCA's programme director for Trafficked Persons Assistance, who has encountered Chinese victims in Houston, Texas, says the networks that bring Chinese women into the US are complex.
"They usually come to Houston through connections in Los Angeles and New York, so whenever you talk to them, they just disappear," Rossiter says. "It stretches back to their home country. They have families there and I don't think they want to jeopardise it, so they won't say anything. I think they don't talk because they are dearly afraid. Also, it's a shame-based culture."
WATCH: Tricked into prostitution in Pakistan
Behind walled communities
Carlos Ortiz, Supervisory Special Agent at US Department of Homeland Security, says many of these women arrive in the US expecting a legal job.
"A large number come to work in the food industry, restaurants and massage parlours. So girls are brought into the US from Asia, mainly China … A lot are deceived by being told 'you are coming to the US, you are going to be working in a restaurant and you pay your debt after you get there'."
While some enter the US lawfully, there is a long history of Chinese being smuggled into America, including on ships and through tunnels. Last year there was a jump in the number of Chinese smuggled over the border with Mexico.
In the previous financial year, which ended in September, US Customs and Border Protection officers in California arrested 261 unauthorised immigrants from China – up from 177 a year earlier.
This year, in January, three Chinese women were found in the boot of a vehicle trying to cross into the US from Mexico. A South Korean man was driving them.
The San Diego Union Tribune reported that one woman told investigators she had agreed to pay US$60,000 to be smuggled to New York. Another said her uncle had paid her way and she was going to give an extra US$2,000 if she made it to North Carolina. The third claimed her cousin had paid for her trip to New York.
The Migration Policy Institute, a Washington think tank, says there are 268,000 unauthorised Chinese immigrants in the US – the largest group from any country outside Latin America.
Once they manage to get to the US, many end up being exploited within their own ethnic community.
"The main challenge of identification with foreign victims is that they get hidden in communities. For police it is extremely hard to penetrate the wall of that community," says Steven Wagner, the acting assistant secretary at the US Department of Health and Human Services' Administration for Children and Families. "I can't imagine how many people have disappeared in Chinatown in New York City."
Wagner says smugglers often ask for more money after the immigrant has made it to America. "He delivers a victim to a gang and meanwhile the victim is in this enclave that police can't penetrate." In many cases, "the johns are all of the same ethnic community, so there is no outside contact."
Only a small percentage of police officers in the US are of Asian descent and able to speak Asian languages.
Wagner says the perception of debt bondage in the Asian community also stops victims coming forward. For many, "the fact they have to work in exploitation to pay off a sum of money that had been agreed, they find that acceptable. They find that is something they have to do. Overcoming that debt of honour is a challenge."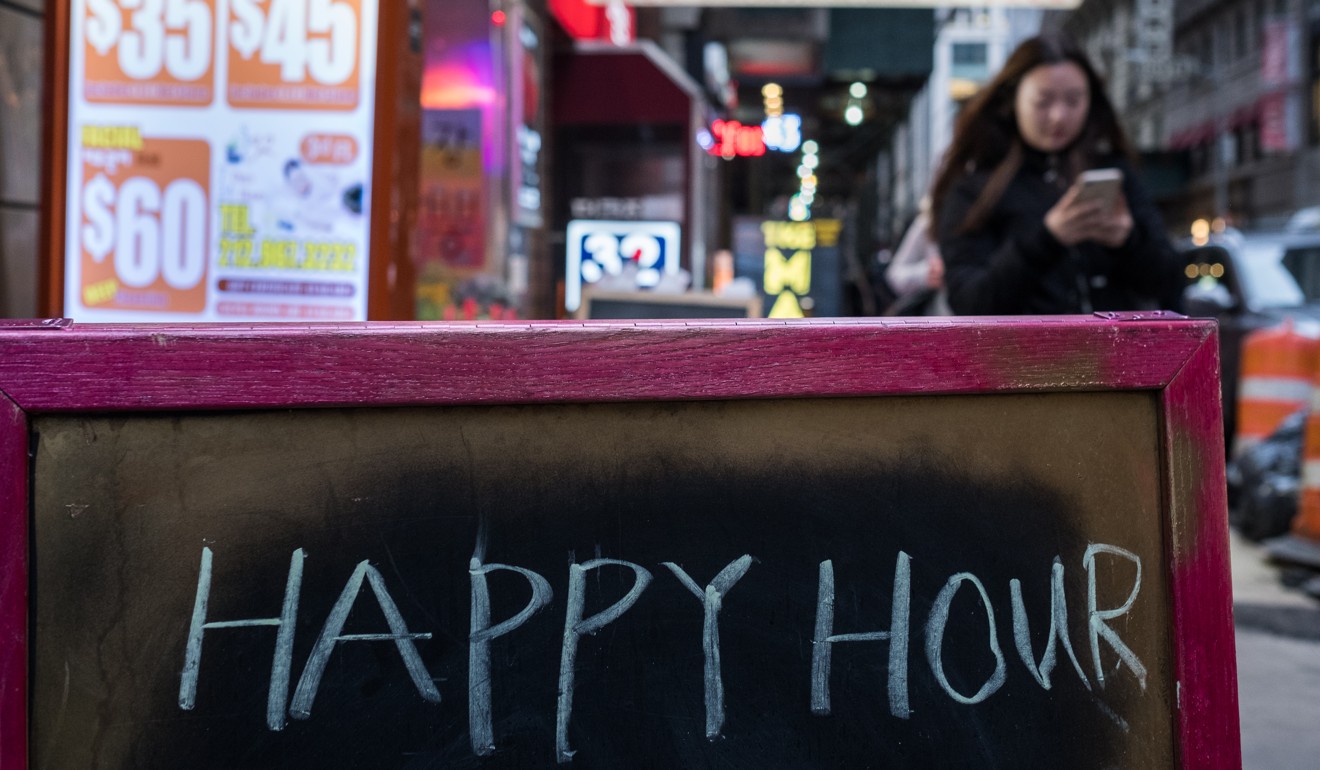 Distrust of law enforcement, debt, shame, fear of deportation and threats to their families are all elements preventing victims from leaving trafficking networks, according to the report by Polaris.
The study said cultural backgrounds combined with stigma relating to prostitution and "elements of force, fraud and coercion" often lead women arrested at massage businesses to insist to police they are prostituting themselves "of their own free will". Consequently, some are charged.
A 20-month investigation in the US and South Korea on a transnational human trafficking criminal enterprise operating in both countries offered a glimpse into the power and profitability of such networks. One criminal network is thought to have laundered millions of dollars from secret New York City brothels catering to more than 70,000 pre-vetted customers. The investigation, initiated by the Diplomatic Security Service, led to 11 indictments and the seizure of assets worth millions of dollars.
Just a click away
In addition to cultural and language barriers, technology poses further challenges, as it facilitates both the recruitment of victims and the promotion of illegal activities. "Technology has changed the methods of recruiting women. Social networks and chats have become a huge access to vulnerability," says Elijah Rising's Hernandez, who works with human trafficking victims. "I can go to Instagram and write #lonely #aloneforever and find people. Or go through the messaging apps, message 20 people saying 'you are beautiful', and the one who says 'no, I am not' is a potential victim."
A government official in California says many Chinese are recruited through WeChat, the most popular social media and chat app in China.
"There are many Chinese nationals being recruited and victimised, many are victims of labour trafficking. The recruitment through WeChat is so easy. They use it to communicate, to pay bills, to borrow money," he says.
Buyers usually find illicit massage parlours through websites like Backpage.com, Craigslist and Rubmaps. Some of these platforms not only provide locations but also reviews on women working there.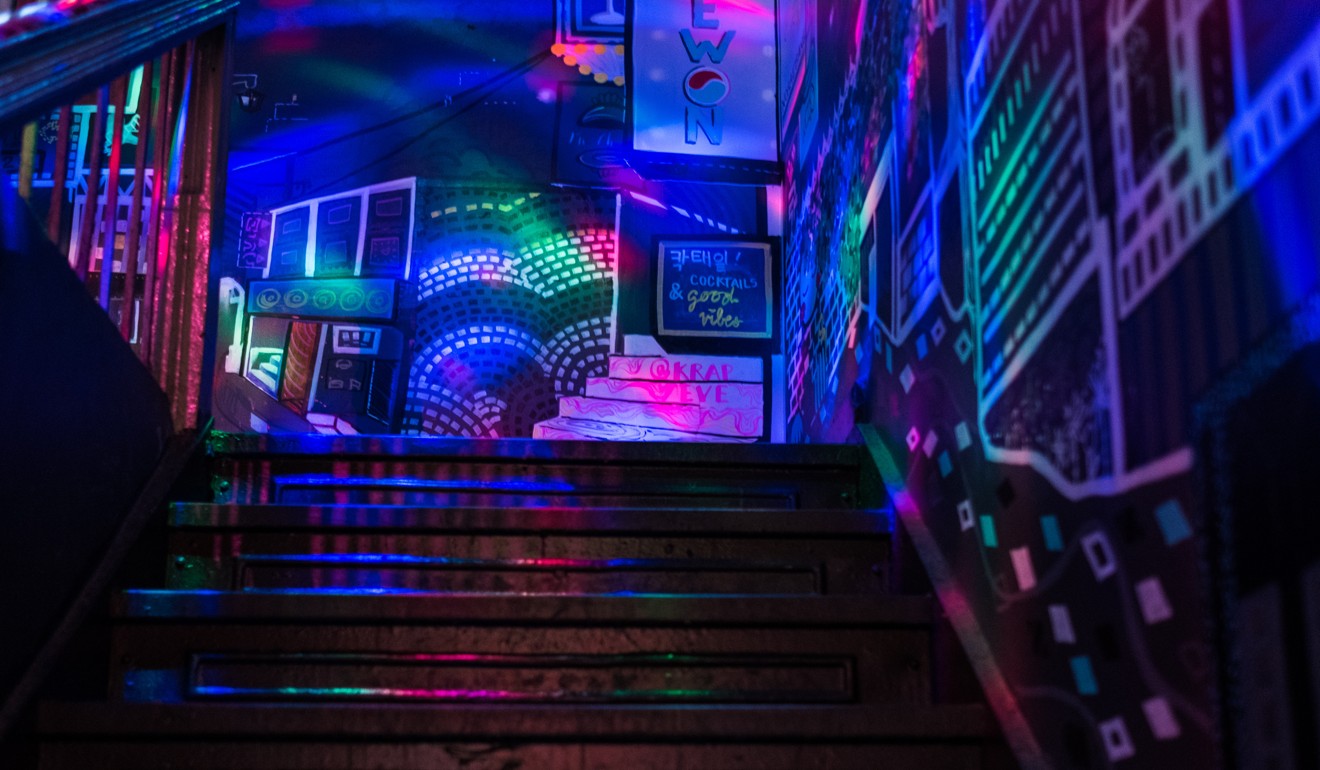 Craigslist is a major resource for the recruitment of doumis (Karaoke hostesses). In one ad titled "Party and Get Paid" in Los Angeles, women are told they should be "attractive and slim" and their "appearance must be 20s." They are promised US$40 an hour plus tips.
While not all doumis have sex with clients and not all are victims of trafficking, advocates say women in the industry are highly vulnerable. Dale, the consultant, says women who become doumis often have no other means to make money, are sometimes in the US illegally and many are trying to make ends meet while studying.
In 2013, a South Korean man running a doumi business that provided escorts for customers at nightclubs in Annandale was sentenced to two years and nine months for hiring illegal immigrants.
Despite that cautionary tale, business still seems to be booming, with places visited by This Week in Asia in Annandale still providing the service.
On Yelp, a popular review website, one user described one of the older karaoke bars as a place "where all the [older men] go to get away from their wives".
Another user was impressed by the number of attractive women. "Every few moments, more pretty girls come out of the private rooms and go to the ladies," the user wrote. "Then they go back to the private rooms. And so on." ■
Raquel Carvalho was one of 20 international journalists taking part in the 2018 Foreign Press Centre's reporting tour on human trafficking. She received a grant from the US State Department to travel to Washington, Houston and Los Angeles