Altaf Hossain has been distraught the past couple of months. He's always thought he was Indian, but is now being told the country doesn't think of him as one of its own. His name, he has learned, is missing from a new citizenship registry being drawn up by the government of his home state of Assam, where millions of people are in danger of being disenfranchised.
"I am not in the first list, the authorities have supposedly found a mismatch in my family tree. My family has lived in Assam since 1942 and now I can suddenly become stateless," said Hossain, a shopkeeper in Assam's western district of Dhubri bordering Bangladesh.
Imtiaz Ahmed, a farmer, is in a similar situation. He says his land records date back to his grandfather but the authorities insist something is amiss. "This registry update is a cruel joke," he said.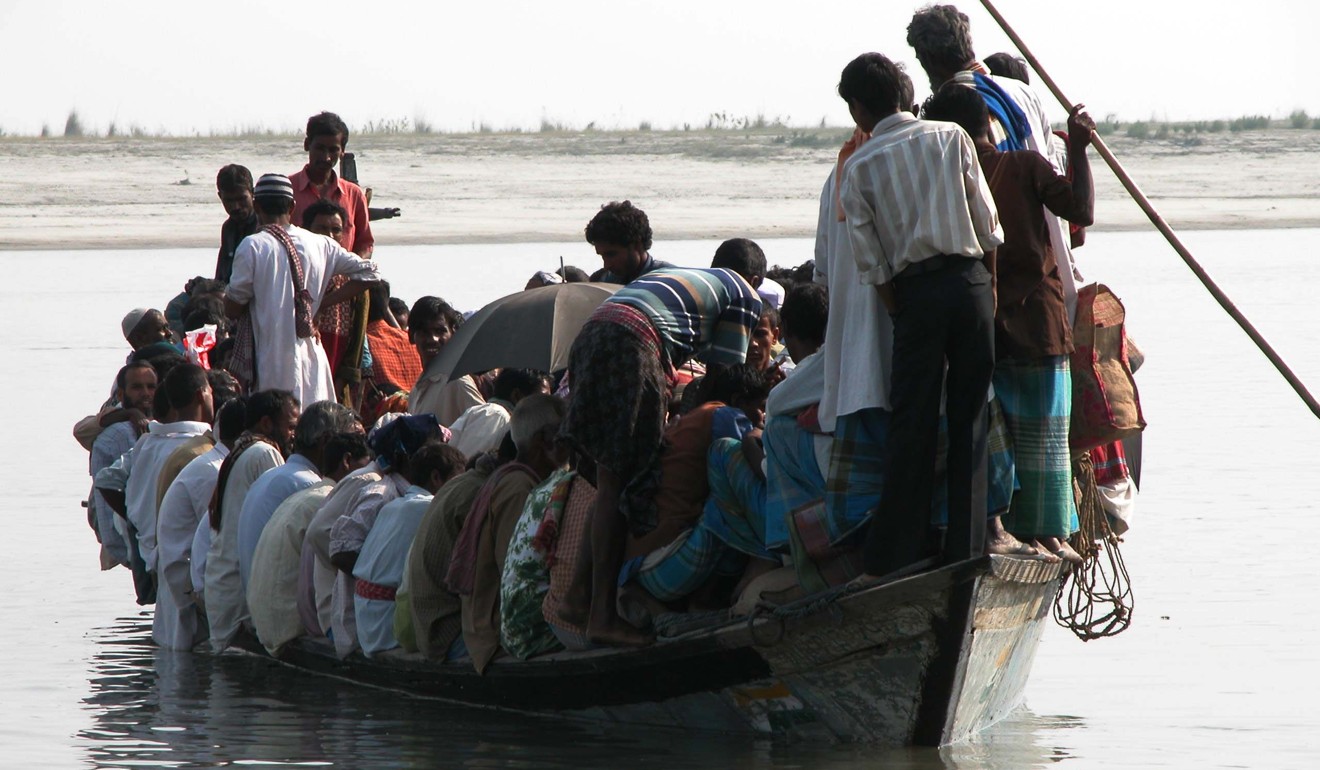 Hossain and Ahmed are among five million residents – mostly Muslims of Bengali extraction – in the troubled north-eastern state facing expulsion as the provincial government puts the final touches on its National Register of Citizens (NRC), due in about four months.
The government's disenfranchising of those whom Assam now says are foreigners could trigger a crisis like that facing the Rohingya in Myanmar. That crisis erupted after Rakhine state disenfranchised hundreds of thousands of Muslims through a new citizenship law that took effect in 1982.
"If most citizens don't get to retain their citizenship in Assam, we are looking at a huge mass of stateless persons like in Myanmar's Rakhine province. It would end up in a similar humanitarian crisis," said Anita Sengupta, head of the Calcutta Research Group.
WATCH: What's driving Myanmar's Rohingya crisis?
A top Assam government official said mismatches in family trees had been found in 4.8 million applications during the updating of the NRC. "It is unlikely these applicants, at least most of them, can make it into the NRC," said the official.
India's Supreme Court has set a June 30 deadline for the publication of the registry. The first part of the draft NRC, containing 19.1 million names, was published on December 31. Nearly 33 million residents of Assam applied for inclusion in the registry, of which about 12.8 million applicants are not yet on the list. Those who can't make it to the final list will lose their citizenship.
The original Assam NRC, prepared in 1951, is being updated under the supervision of the Supreme Court to detect "illegal immigrants", raising fears that tens of thousands of Bengali-speaking Hindus, but mostly Muslims, may find their names deleted from the new registry. The first list published in December did not contain the names of two lawmakers, Maulana Badruddin Ajmal and Radheshyam Biswas, both from the Assam's leading minority party All India United Democratic Front (AIUDF). Even some Assamese Hindu politicians of this party were not on the first list. The registry made headlines for excluding a retired army officer. Ajmal, a Muslim of Bengali descent, is a perfume baron with headquarters in Dubai and Mumbai who set up the AIUDF in 2006. Biswas is a Bengali Hindu and represents Ajmal's party in parliament.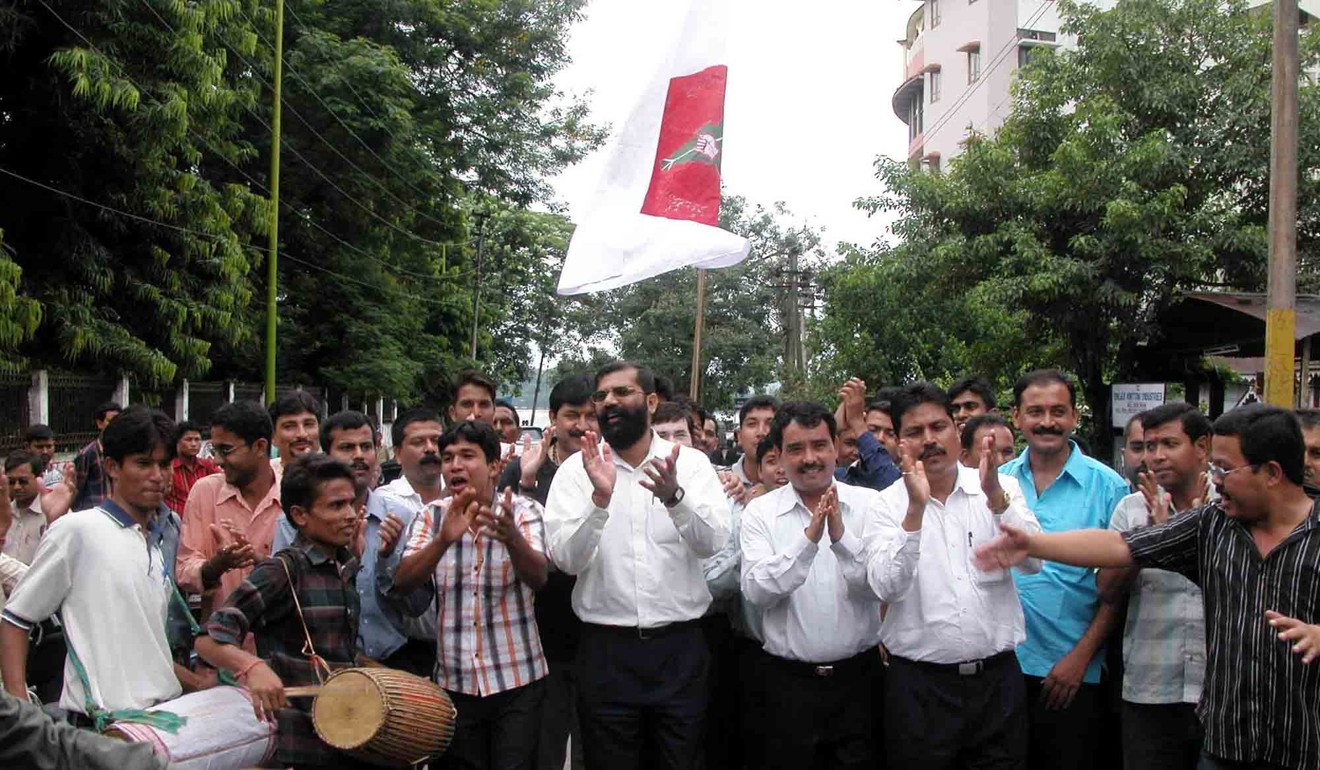 The registry update process puts the onus of proof on anyone alleged to be an illegal migrant. Muslims and Hindus of Bengali origin make up nearly 45 per cent of Assam's population, more than ethnic Assamese, since most tribespeople register themselves by tribal identity and not as Assamese speakers. The number of Bengali speakers, particularly Muslims, has climbed steadily in the past several decades, making nativism a divisive but lasting strand of Assam's politics.
For many years, the province has been in the throes of a violent political movement against "outsiders" domiciled in the state. Initially targeted at all people of non-Assamese origin, "outsiders" has come to mean Muslim migrants from Bangladesh. Prime Minister Narendra Modi's Hindu nationalist Bharatiya Janata Party, rode this popular anger to power in Assam in 2016, by promising to update the NRC and protect Assam's identity from dilution through illegal immigration.
An earlier law – the Illegal Migrants (Determination by Tribunal), or IMDT Act – enacted to protect illegal immigrants from expulsion unless proved illegal, was overturned by the Supreme Court in 2005, setting in motion the registry update that now threatens to uproot millions. The Supreme Court's decision to overturn the old law and force a registry update has been welcomed by Assam's nativist parties, especially the All Assam Students Union (AASU), which led the violent anti-migrant agitation in the state in 1978-1985.
"The Supreme Court's decision has fulfilled the aspirations of ethnic Assamese who have faced a demographic invasion from Bangladesh," said Sammujal Bhattacharjee, chief adviser to the AASU.
"We welcome the court's unambiguous verdict that leaves the government with no options but to comply," said Abhijeet Sarma, president of the Assam Public Works, a local non-government organisation that moved the court to update the NRC.
But changes in the law and the court order to correct the NRC have struck terror into the hearts of millions within the at-risk groups. "The IMDT Act was our protection against arbitrary denial of citizenship by Assamese politicians and a very biased bureaucracy," Bengali Muslim politician Hafiz Rashid Ahmed Chowdhury said. "The scrapping of that law has put us in a similar situation as the Rohingya in Myanmar, who are also considered illegal immigrants from Bangladesh."
With 4.8 million applicants still unable to prove their roots, Assam is at the risk of throwing up a mass of stateless population unprecedented in its scale. "Will Assam be the next Rakhine?" wrote the state's leading political commentator Utpal Bordoloi.
On August 15 last year – Indian independence Day – a video showed Muslims of Bengali descent steadfastly hoisting Indian flags and braving floodwaters as they stood in boats. According to Bordoloi, they were trying to drive home the point they are Indians. ■