Myanmar
Get more with myNEWS
A personalised news feed of stories that matter to you
Learn more
Will Myanmar's new president Win Myint tip the scales in Aung San Suu Kyi's favour?
Win Myint is known to be assertive and ambitious, but to rule with authority he will have to work against both Suu Kyi's well-known micromanagement of her party members as well as the powerful military
Nearly 30 years ago when Win Myint sat in a jail cell after he was elected in Myanmar's 1990 election, which was nullified by the junta, the military offered him the chance to be free to see his critically ill son. All he had to do, the regime said, was sign a declaration promising to renounce politics.
Win Myint refused, missing his son's funeral as well.
"I couldn't accept it as my constituents believed in me and voted for me," he said in 2016 after being elected speaker of the lower house of parliament. "I do not bear a grudge [against the military], but I want my son with me on a day like this."
Now, the former lawyer and pro-democracy activist stands in position to challenge the military head on as the country's new president, part of an unsuspected reshuffle that could upset the delicate balance of power between the nation's mighty generals and the country's de facto leader, State Counsellor Aung San Suu Kyi.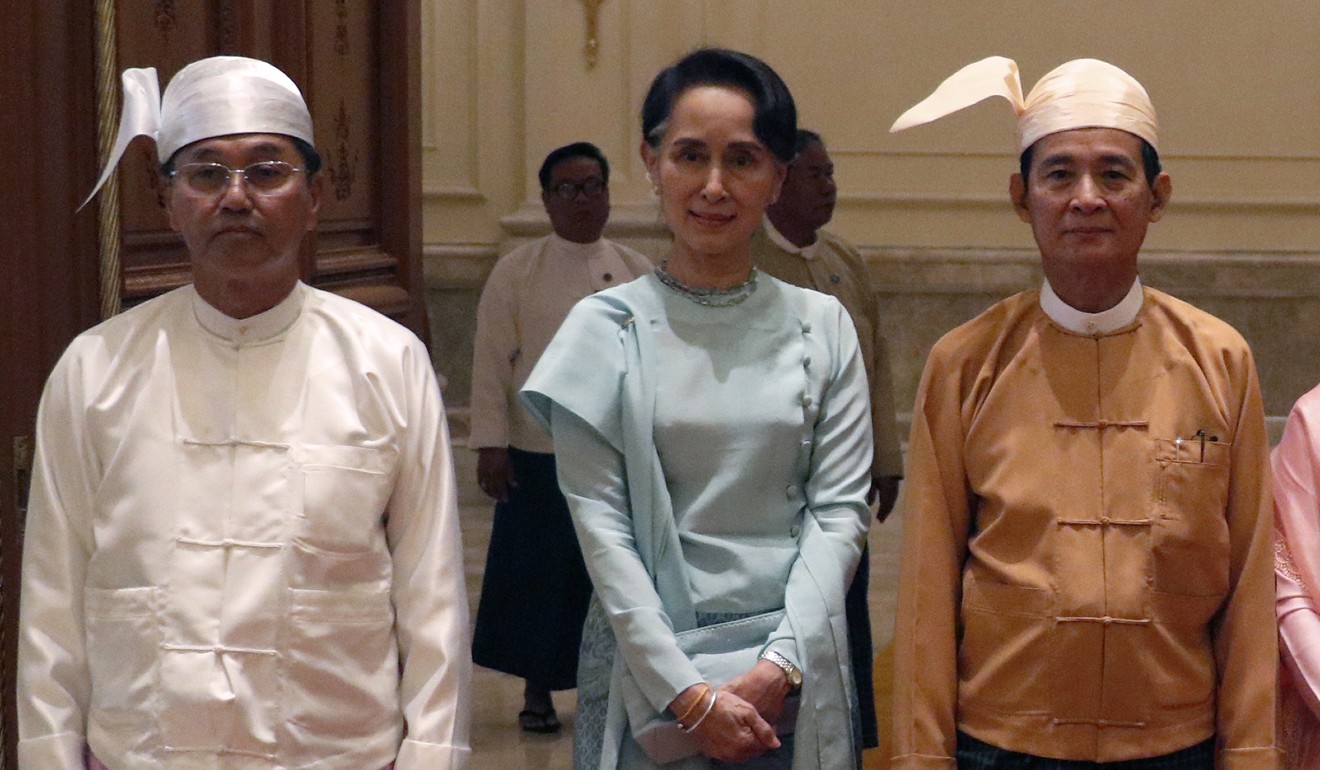 A stalwart of the ruling National League for Democracy (NLD) party, Win Myint, 66, is considered a close confidant to Suu Kyi. Legislators described him as being strict yet calm when overseeing debates as speaker and is believed to be a more ambitious and assertive politician compared with his predecessor, Htin Kyaw.
Win Myint's recent pledge to amend the constitution, which bars Suu Kyi from the presidency and gives wide-ranging power to the military, could destabilise Myanmar's fragile transition from military to civilian rule, which began in 2011 when the military was replaced with a semi-civilian government after ruling in various forms since 1962.
But since those elections, Suu Kyi, a former democracy icon and Nobel peace laureate, has had her reputation severely tarnished. Abroad, she has faced widespread condemnation over a brutal military crackdown that has sent nearly 700,000 minority Rohingya Muslims fleeing to Bangladesh, which the UN decried as a "textbook example of ethnic cleansing".
At home, sluggish economic reform and a stalled peace process to end several decades-long civil wars fought against ethnic militants put NLD at risk of losing power in the 2020 election.
Rumours of 72-year-old Suu Kyi's deteriorating health – she cancelled an appearance in Sydney, Australia, last month – has added to calls for her to divest power.
The military "must be prepared to deal with a more ambitious president", Liu Yun, a Myanmar analyst based in China, warned.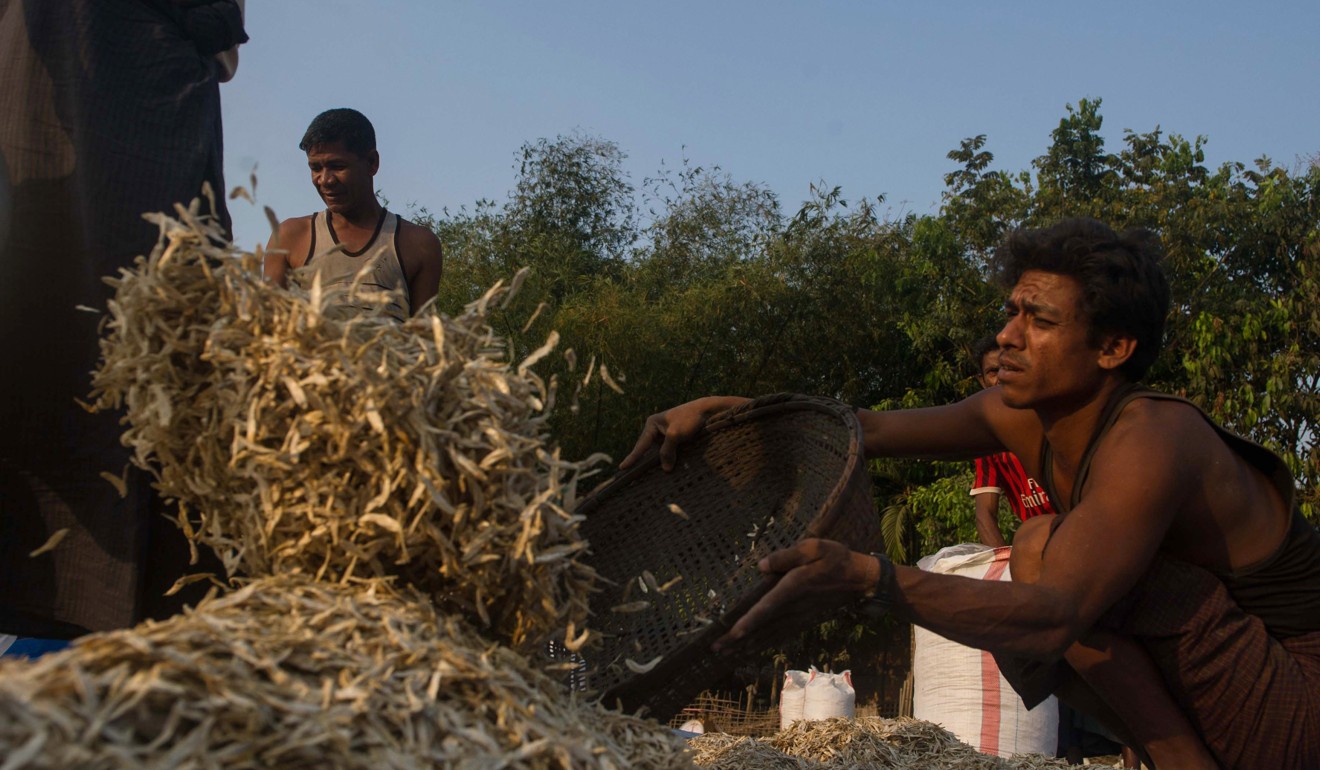 If the new president is to rule with authority, however, he will have to work against both Suu Kyi's well-known micromanagement of her party members as well as the powerful military.
Changing the constitution – which affords the military control of three security ministries and enough seats in parliament to veto constitutional changes – has proved to be a tough challenge even for Suu Kyi.
She had hoped to remove the clause barring her from the presidency within months of taking office, according Ko Ye, executive director of the Tagaung Institute of Political Studies in Yangon, but failed.
The constitution also allows the military to take full control of the government's executive, legislative, and judicial powers if a "state of emergency" is declared. The commander-in-chief General Min Aung Hlaing pointedly reminded the public of this clause amid intense conflict with ethnic armed groups in late 2016.
"Attempts to amend the constitution are fraught with danger," said Elliot Brennan, of the Institute for Security and Development Policy in Sweden, citing the assassination of the NLD's top lawyer Ko Ni last year, who advised on constitutional reform.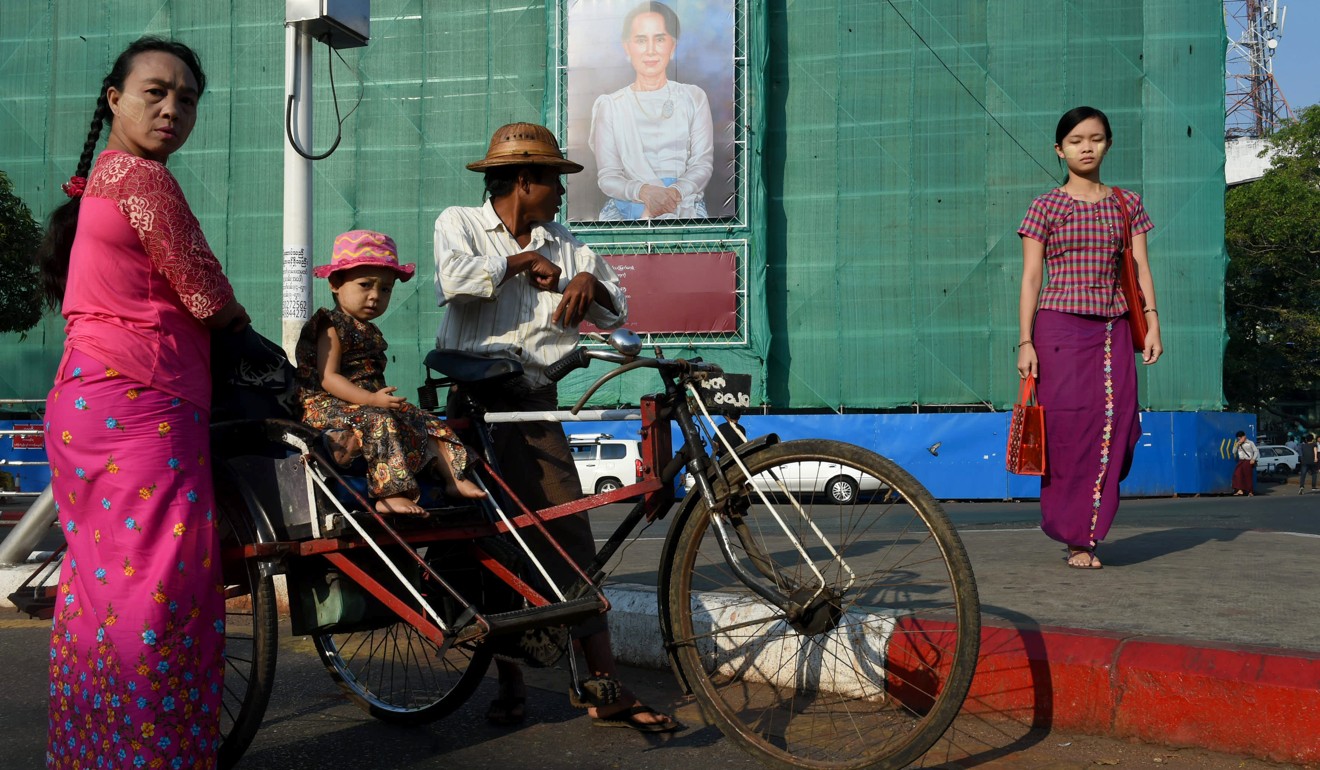 As he assumed the presidency, observers were heartened by Win Myint's comments outlying low-risk policies that he could tackle to improve conditions for Myanmar people and secure votes for the NLD.
Win Myint was well placed to improve rule of law, Brennan said, as a capable and relatively seasoned politician with experience as a lawyer in the High Court in the 1980s. Improving the economy, access to health care and higher education were also among Win Myint's well-received plans.
"A stronger, smarter, and healthier Myanmar would be good for all and would create room for a more nuanced debate on some of the thornier issues plaguing the country," Brennan said.
Myanmar-based independent analyst David Mathieson welcomed Win Myint's comments that he would prioritise peace, tackle red-tape and corruption, and bolster human rights.
But, Mathieson warned, the government is "inept and insular and suspicious of society".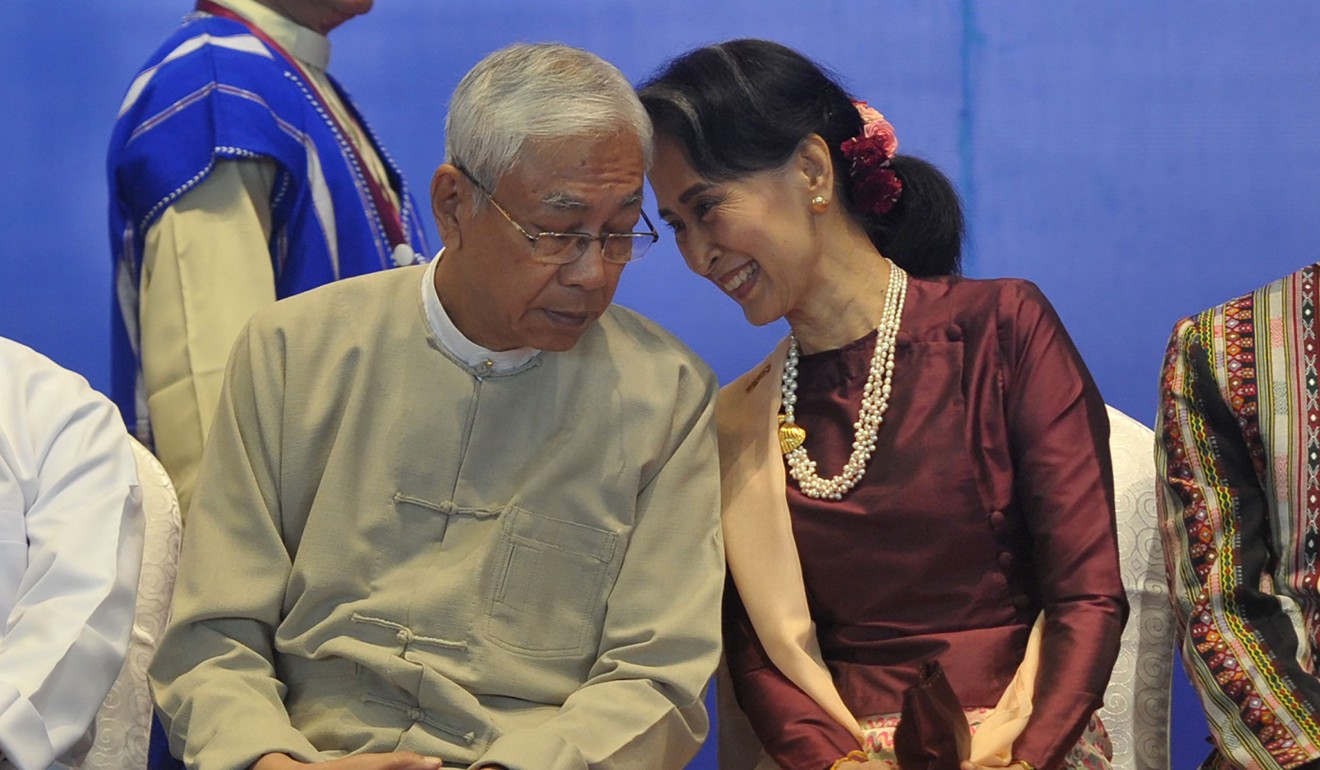 Since the NLD came to power, Myanmar has been turning from the West to embrace China and Win Myint is likely to continue that police, Ko Ye said.
"Myanmar will be as close to China as before."
Many blame government failures on Suu Kyi's leadership, who observers characterise as controlling, untrusting and isolated. She has been described by diplomats and analysts as acting like a stern schoolteacher in dealing with lawmakers and ministers.
Ahead of assuming power in March 2016, Suu Kyi originally planned to head four ministries – the president's office, foreign affairs, electric power and energy, and education.
She settled for foreign minister, a role in which travel and a hectic schedule has taken its toll.
"She has endured ill health amid the gruelling schedule of any modern-day political figure," Brennan said, adding that giving more authority to her choice of president would be a sensible way to delegate some of her decision-making power.
Some suspect that Suu Kyi, realising her own fragility, has planned this reshuffle with the future in mind. Unlike Suu Kyi's first president, "Win Myint will lead this country not only as a president empowered by the constitution, but also a successor to The Lady", Liu Yun said, using a popular moniker for Suu Kyi.
Among the many challenges ahead for Win Myint, one thing is certain: the generals continue to have the upper hand as they vie for power with Suu Kyi, who they put under house arrest for decades.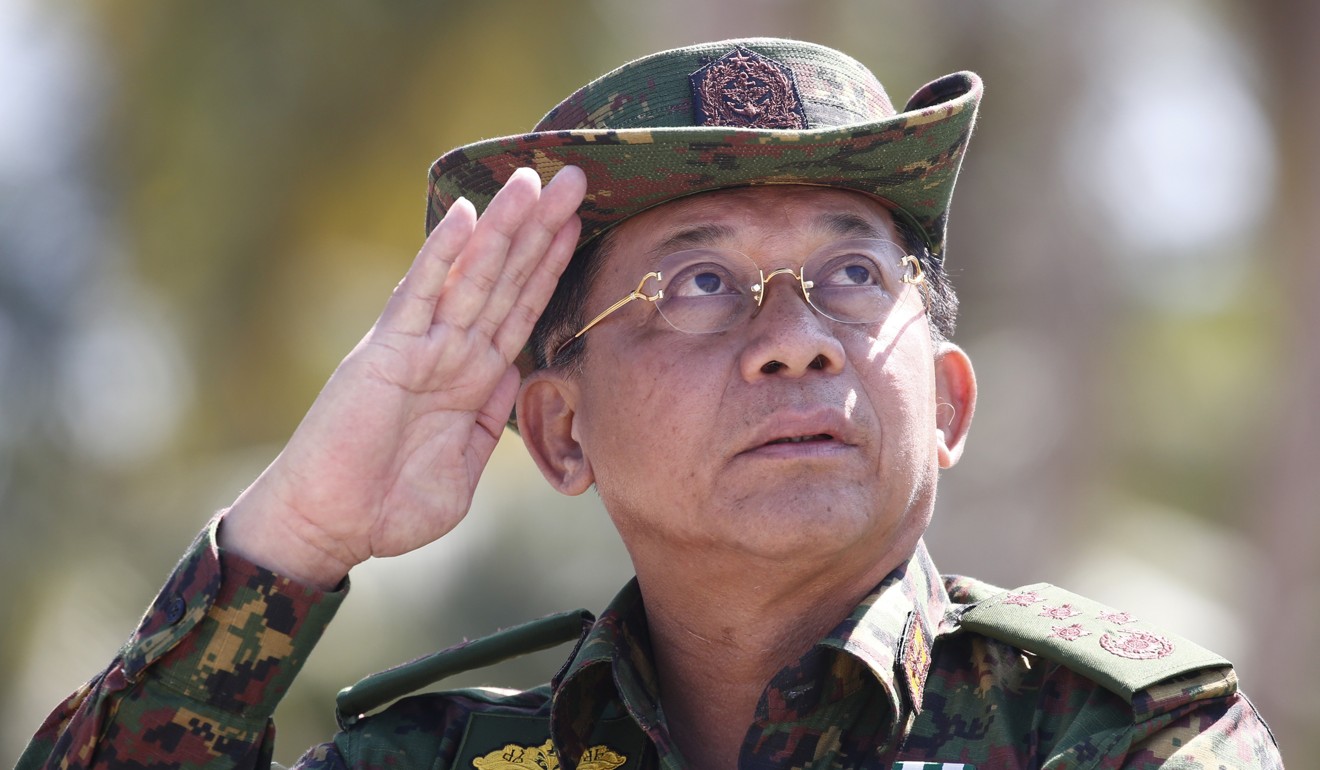 The military see its self as "guardians of the country," according to Ko Ye. "The generals are indoctrinated by their own historical discourse, and will never let democratic transition or political processes out of their grasp."
For Myanmar's citizens, the reshuffle has given them hope – something they haven't had much off since the watershed elections in 2015.
"I like Win Myint. I know he made good decisions as speaker of parliament," Htet Naing Tun, 28, a taxi driver in Yangon who used to work for the Myanmar Investment Commission, said. "He is more careful than Htin Kyaw and will look at reforming laws. Htin Kyaw was very old and we need a younger president, and a more active president." ■