Singapore Prime Minister Lee Hsien Loong's decision to hold off on naming new deputies in Tuesday's sweeping cabinet reshuffle suggests all three ministers viewed as contenders for the top political job remain in the running, observers said.
In a Facebook post, Lee said the extensive changes – fourth-generation or "4G" ministers of his long ruling People's Action Party (PAP) now oversee two-thirds of the country's ministries – showed the "leadership transition taking place in the next few years is well underway".
Lee, in power since 2004, had not made such drastic changes to his government since 2011, when senior leaders including his late father and the country's founding premier Lee Kuan Yew exited cabinet following a weak showing at elections that year.
In the aftermath of the last election in 2015, Lee said he was expediting the succession process with a target of stepping down before he turns 70 in 2022.
In recent months, however, the premier has appeared to walk back that position, and instead has suggested the process may be decelerated because 4G leaders are not yet ready to take the reins.
This heralded a move into uncharted territory, given a long-standing practice in the PAP for new leaders to be named early and to have a long lead time before they come into power.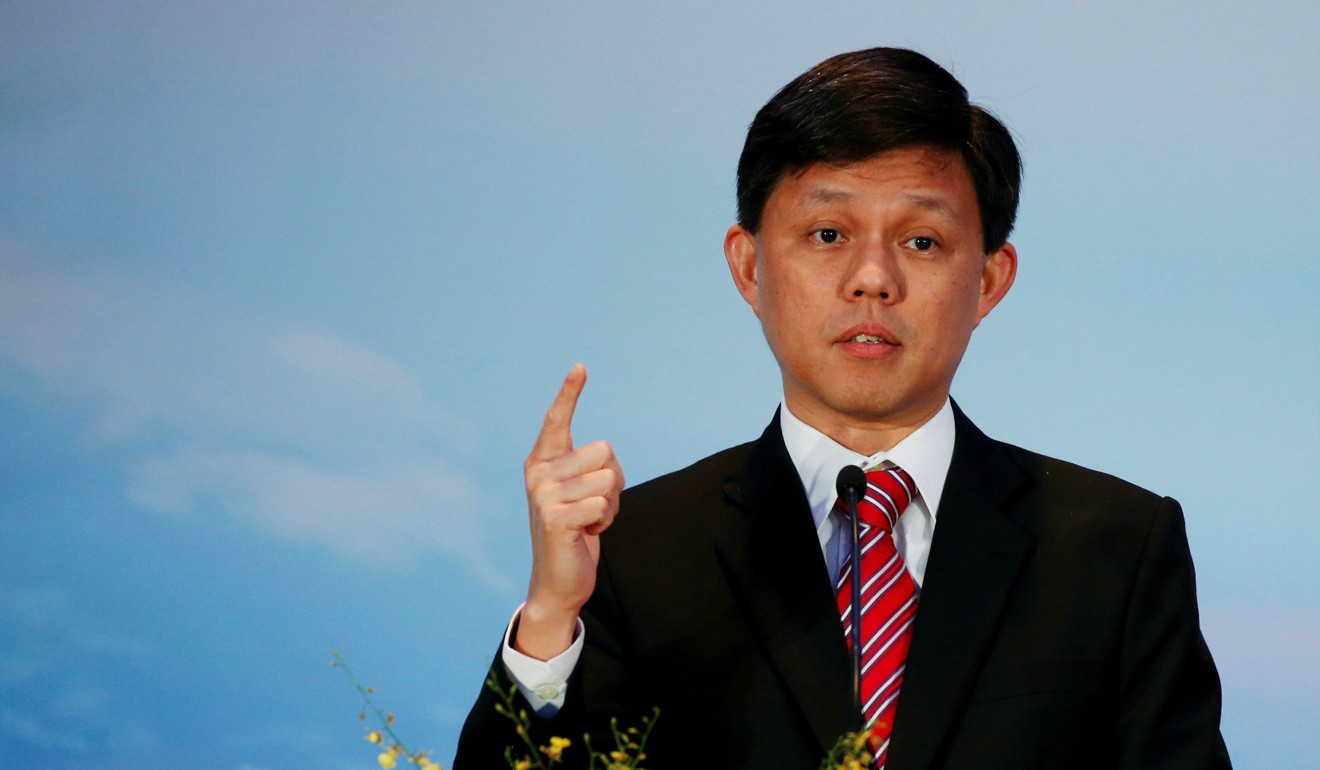 Lee's three likely successors – Chan Chun Sing, Heng Swee Keat, and Ong Ye Kung – were all given expanded portfolios but Lee retained his current deputies Tharman Shanmugaratnam and Teo Chee Hean.
"I think the leadership issue is still open. If not, I think there would be a new deputy prime minister by now," said PN Baiji, a former editor of the city state's Today newspaper.
Terence Lee, an Australia-based Singapore politics watcher, said "as far as the three contenders are concerned, the reshuffle in fact ups the ante in that all three remain very much in contention".
Chan, 48, a former chief of army, was moved from his role as chief of the country's government-linked trade union congress to be the new minister of trade and industry.
Heng, 57, the current finance minister, retained that influential portfolio but was given additional charge over the National Research Foundation – a powerful government board that stewards billions of dollars spent on research to support economic growth.
Ong, 48, meanwhile was given full control over the education ministry, which was previously led by two ministers.
The PAP says the succession process involves the next generation of ministers coming to a consensus on who was "primus inter pares" or first-among-equals.
With the reshuffle providing few clues on who among the trio is in the lead, Baiji said it was likely that "even among the three of them there is no agreement" on who should be premier.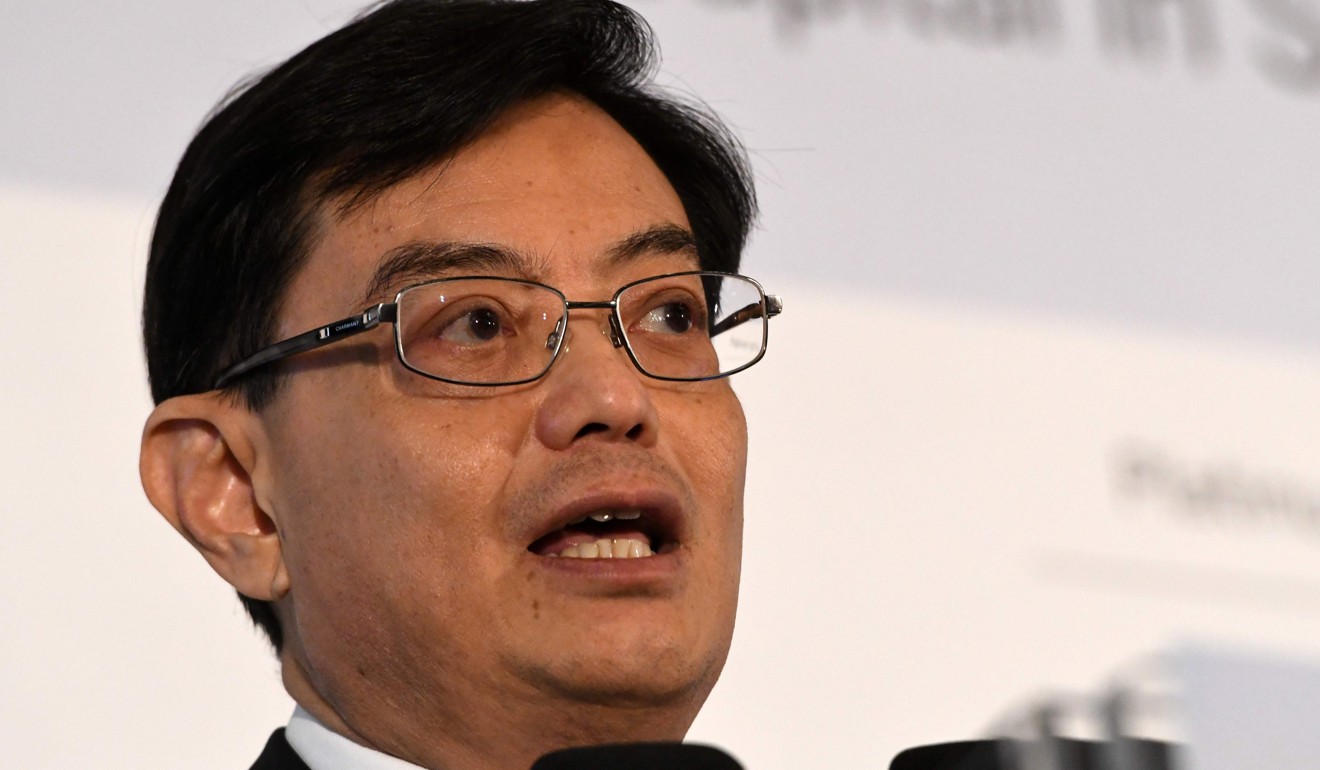 Speaking to This Week in Asia at the sidelines of an event in Hong Kong late on Tuesday, Ong demurred when asked whether front runners should openly declare a desire to be premier rather than be asked to take up the position.
He said: "Leaders must be willing to serve, it has always been the case, but it's also very important that every leader has the support of their colleagues and their team". He added that his sole focus for now was to be a "good education minister".
There was no immediate reaction from Heng and Chan.
Lee, an associate professor at Australia's Murdoch University, meanwhile said there is likely to be a second reshuffle in the next two years when Lee will appoint a new deputy, who will be the prime minister-designate.
The next election is due in 2021 and Lee has said he will lead the PAP as premier in that political contest before stepping aside soon after.
While the slowed-down process was not unusual, the Australia-based professor said it was "problematic as it does not inspire confidence about Singapore's future under the 4G leadership".
Still, with Premier Lee and his key contemporaries still in cabinet, the consensus among observers is that the government remains in safe hands for now.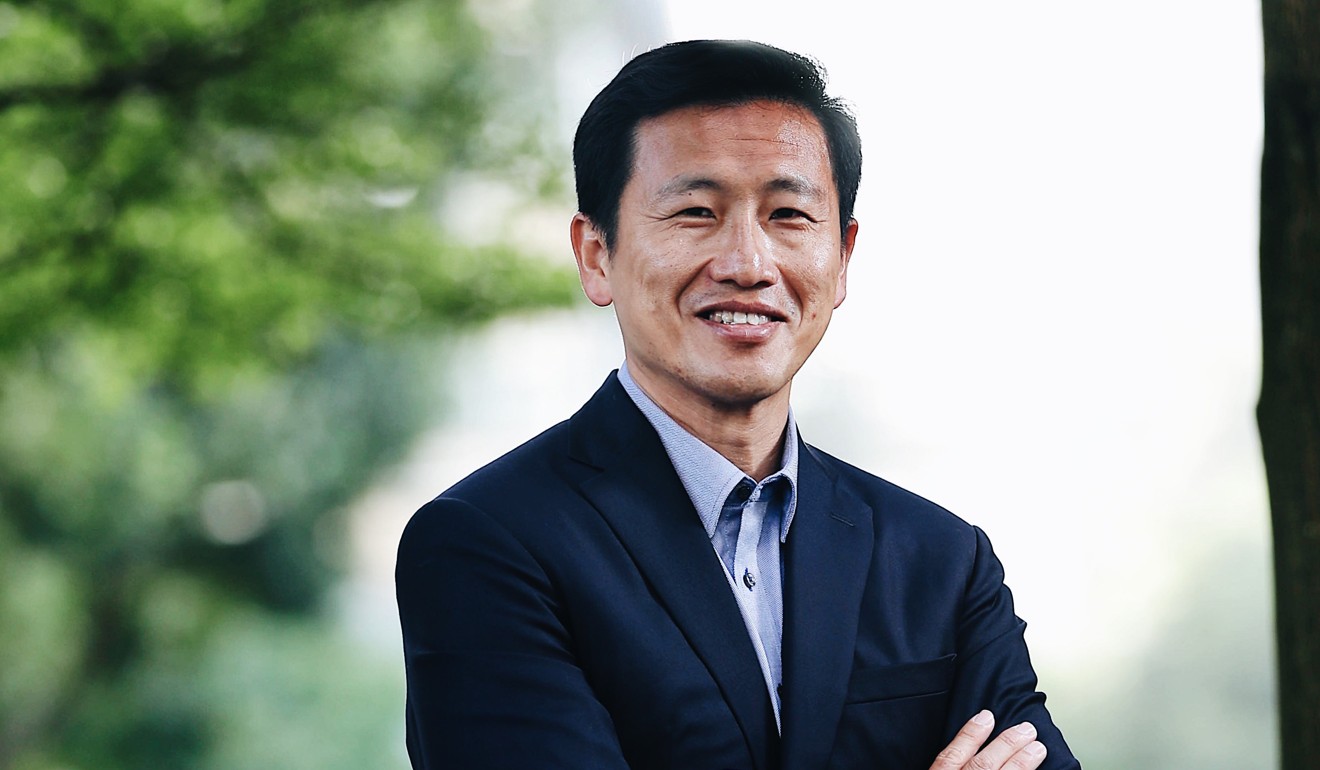 Third-generation ministers who continue to helm ministries include K. Shanmugam, the interior and law minister, transport minister Khaw Boon Wan, health minister Gan Kim Yong, foreign affairs minister Vivian Balakrishnan, and defence minister Ng Eng Hen.
"This is a risk managed transition with deliberate attention to ensuring strength in government," said political commentator Devadas Krishnadas.
He said the next cabinet was likely to be "a mix of 4G and 3G to ensure continuity and ensure that as a package the depth and range of political experience is more than adequate".
Felix Tan, a Singapore-based politics lecturer, said a sudden removal of PAP stalwarts like Shanmugam – among the premier's most influential lieutenants – was likely viewed as politically too risky.
Another area where Chan, Heng and Ong require more experience, observers say, is in the area of foreign policy.
During an official trip to China earlier this month, prime minister Lee said 4G ministers were "progressively [getting] a feel for the relationship" with China's new generation of leaders.
Balji, the former newspaper editor, said the three prime ministerial contenders have yet to show whether they possess the statecraft required to helm the city state – which prides itself for being friends with all major powers.
"We are a small state … and it's a very tricky world out there. You have China, US, and we don't know what's likely to happen after the coming Malaysian and Indonesian elections," he said.