In Hainan, China's Hawaii, a hot property market proves hard to cool
Runaway property prices have caused the island province to introduce China's strictest ever restrictions on non-local buyers. Will this curb the excesses of speculators adept at bending the rules? Sceptics just aren't buying it
To his hometown friends in Sichuan province, China, Zhang Huadong sounds like a real estate salesman. His conversations always end the same way – with advice to "come and buy a flat in Hainan".
Those friends could be forgiven for any envy the suggestion prompts. After all, "China's Hawaii", as this southernmost province is known, is famous not only for its subtropical climate but for its clean air – a luxury lacking in many other parts of the country.
And, as a long-time resident, Zhang has personally witnessed the potential of its property market. In the past eight years, the value of his 100 sq metre apartment in Haikou City has risen fivefold to US$385,000. "I tell my friends having a property in Hainan will be their best buy, whether as somewhere to live after retirement or for investment purposes," Zhang says cheerily. At least four of his friends have acted on his advice, moving hundreds of miles in the process.
But people like Zhang and his friends have become a problem for the island province, which is in other respects an economic backwater. The province's runaway property market prompted authorities on Sunday to roll out the country's strictest-ever restrictions on home purchases. In a crackdown that will curtail the ability of Zhang's friends to join him in paradise, the provincial government has barred non-locals from buying homes unless they can prove they have paid into the local social security fund for at least two years. In some of the province's hotspot cities like Sanya and Haikou that requirement goes up to 60 months and in other areas non-local buyers are banned completely.
The provincial government hopes this will go someway to addressing the relentless rises in prices that have left many locals struggling to afford homes. Property prices on the island more than doubled in the past 10 years, and were US$1,543 per sq metre in 2016, according to the Hainan Provincial Bureau of Statistics. That compares to an average salary for urban workers that is just US$812 a month.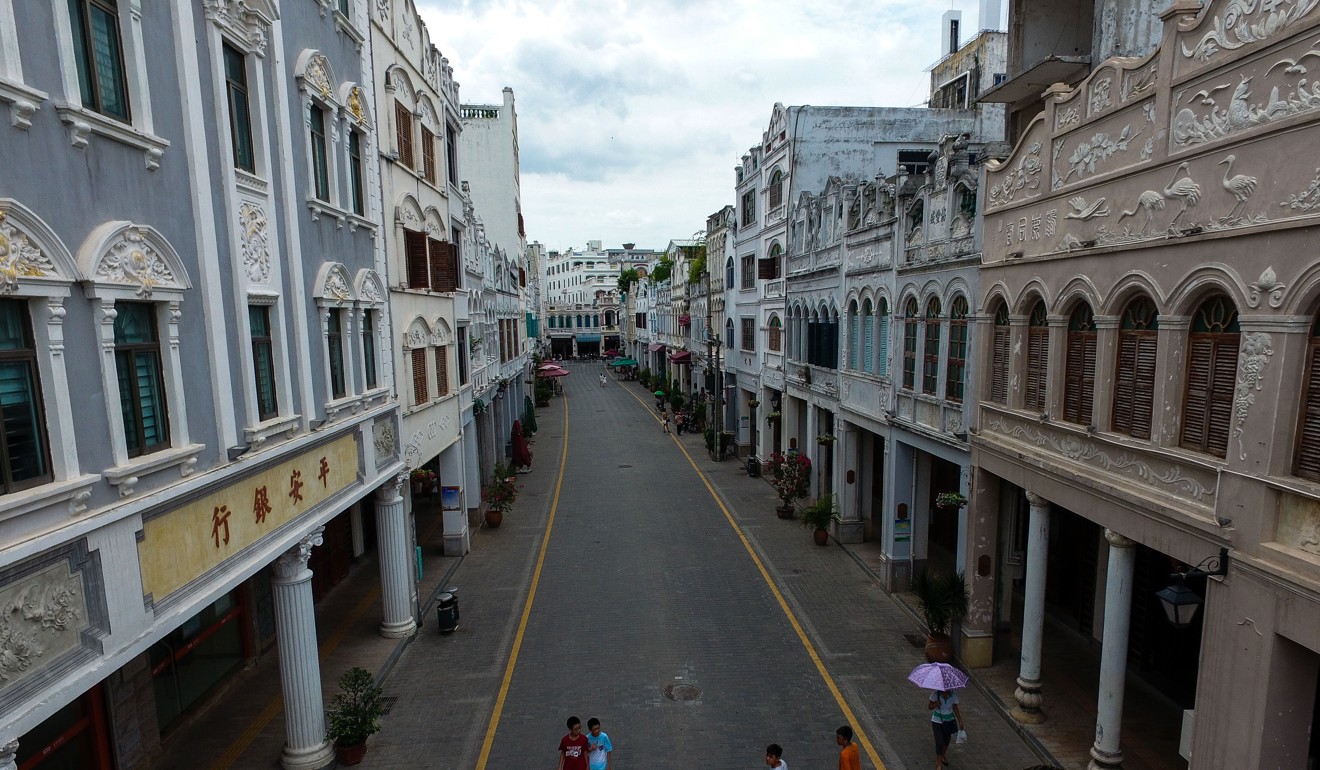 In March, new home prices in Haikou, the capital city of Hainan, rose 2.1 per cent from the previous month – an increase surpassing any other Chinese city, Beijing and Shanghai included.
"The surge in Hainan's property prices has been fuelled by market speculators. The province probably has more property investors than elsewhere," says Yan Yuejin, director of the E-house China R&D Institute, a market intelligence firm based in Shanghai.
"Chinese second home seekers have also played a major role. Since China has only one place like Hainan, people from every corner of the country want to have their vacation house there. That's why the prices have become insane."
That "insane" growth hit the brakes following the announcement of the restrictions.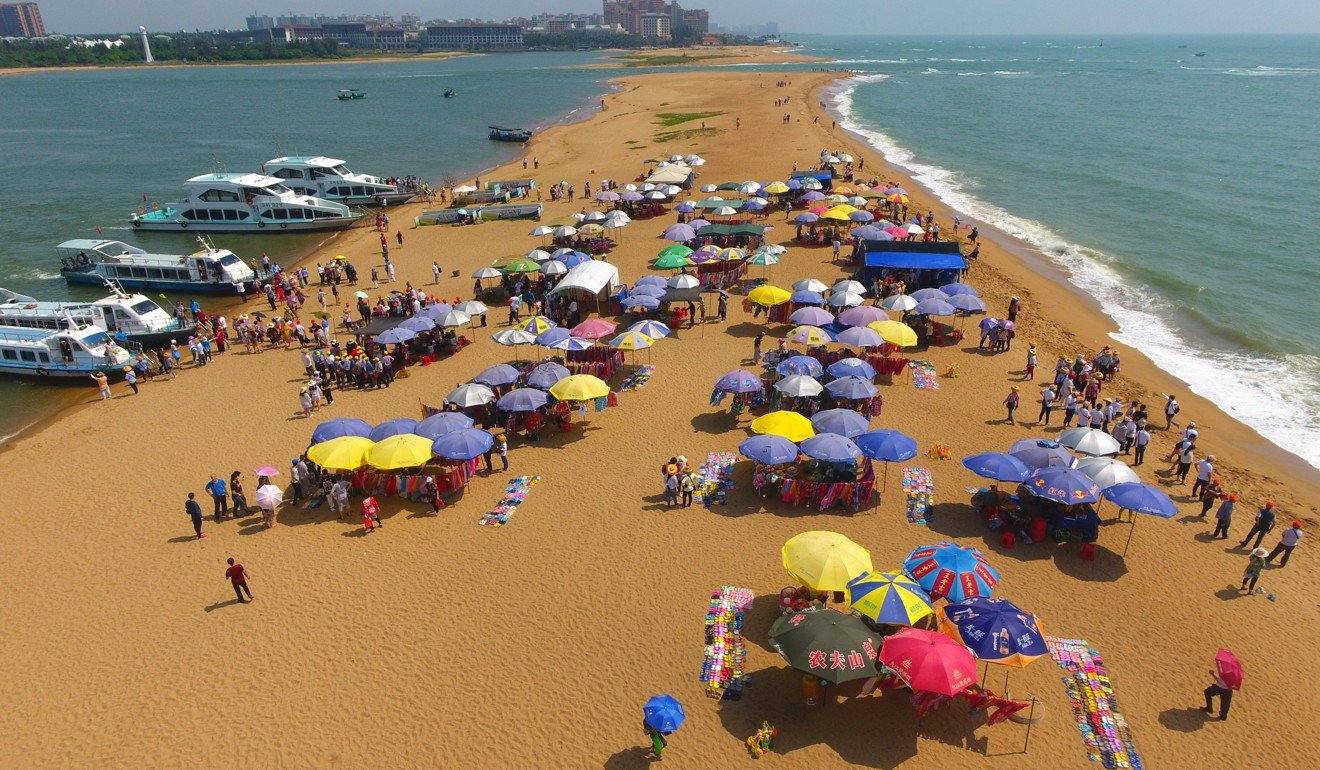 "It was a big blow to our business," says Fu Guoyou, a real estate salesman in Danzhou city. "We received some calls from homebuyers this week, but none of them could meet the government's requirements."
Not one of the company's 20 salesmen made a deal, he says, prompting three out of the five of his own team to quit.
In Wuzhishan city, central Hainan, another agency has a similar story. "No one came in this week, and my colleagues have all gone on vacation," says one agent.
How long term the effect will be is unclear. Some believe the real estate sector will be decimated, given that non-local buyers account for four-fifths of sales in Hainan. That's a major worry for some, given that investments in the property market generated nearly half of the province's economic output last year, based on data from E-house China R&D institute. Others down play the long term effect of the move, saying that developers will doubtless already be dreaming up ways around the restrictions.
And still others among the island's nine million residents would welcome any longer term slump as putting property back within their budgets. However, these people may be in for a disappointment.
Market observers say a fall in property prices is unlikely, as developers will need to recoup the large sums they have spent on land acquisitions.
As Hainan sets a quota for urban development, developers face stiff competition at land auctions. In July last year a Chinese property giant bid US$364 million for 26 acres (about the size of 13 football pitches) of residential land in Haikou city.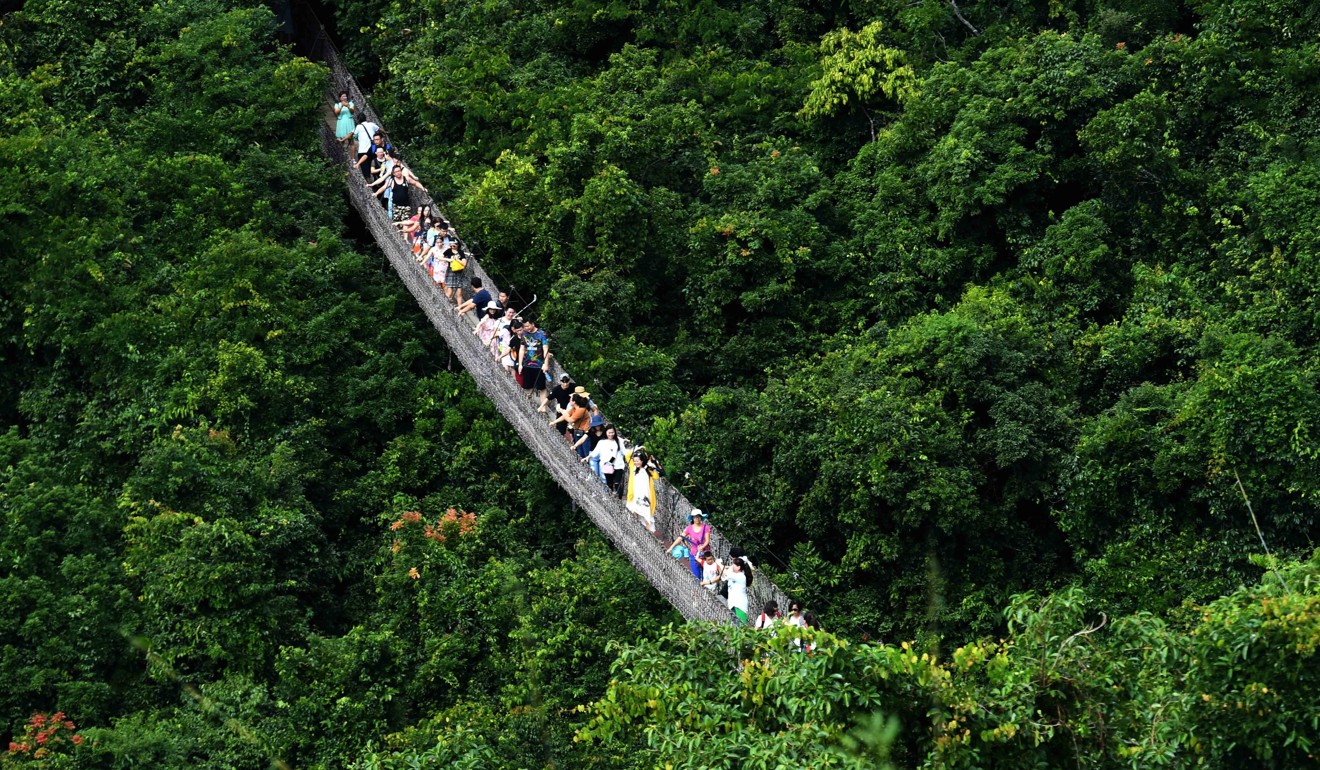 "For those who wish to see a free fall in property prices following the restriction, I want to tell them 'please stop dreaming'," says a developer in Hainan who owns more than 10 projects across the island. One third of his flats are still unsold and the number of interested buyers more than halved this week, but he has no intention of revising the price tag. Instead, he has another strategy.
"Our plan is to switch from selling a flat to 'renting' a flat," he explains. "Since the government regulation has prevented us from selling house ownership to non-locals, we will just sell them the rights to live there.
"They can still get the same flat for the same price, and use it for 70 years. In a way, that is very similar to buying a house," he says, referring to nationwide laws under which all land in China is owned by the government, and only parcelled out through 70-year leases.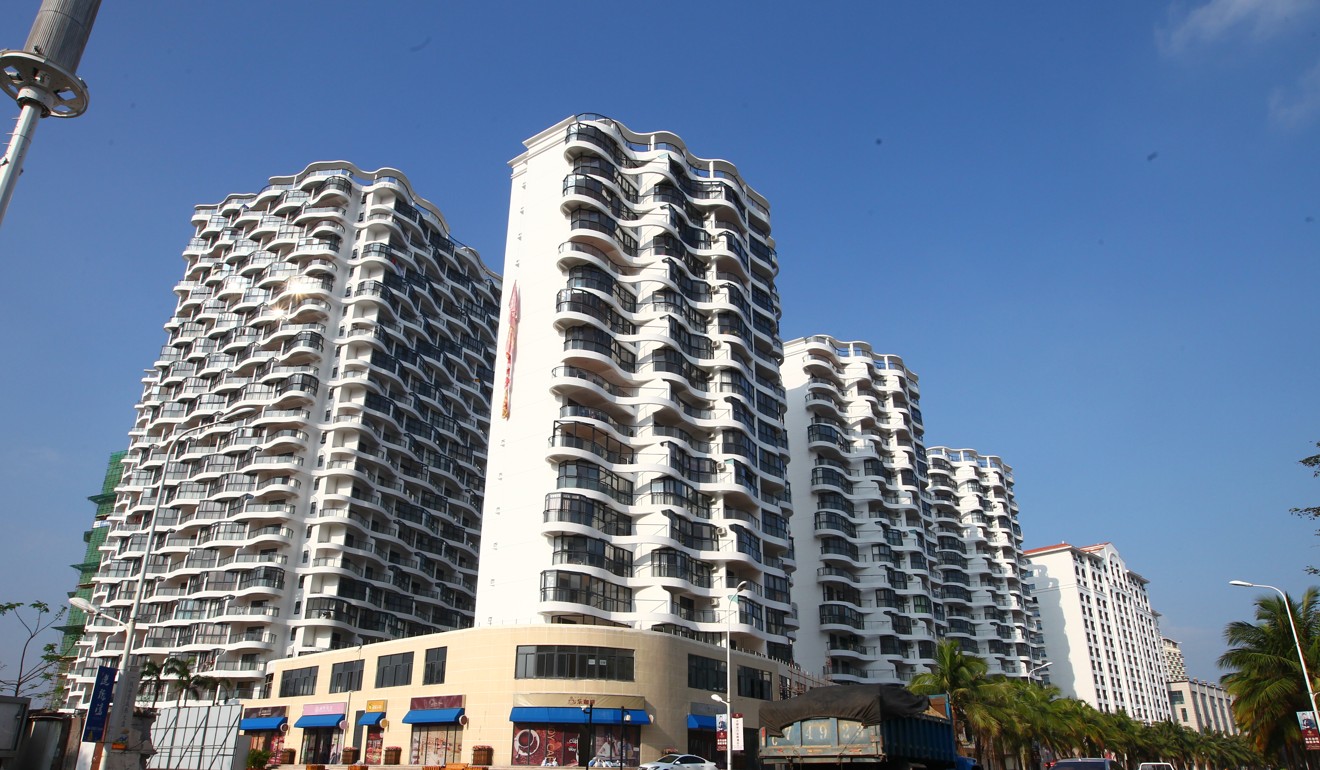 "We are used to coping with policy shifts," continues the developer, who says he is "not pessimistic" and adds that when similar restrictions were introduced in some cities earlier this year his peers were quick to find ways around them.
One "creative approach," he says, was to help unqualified clients register a one-man firm in Hainan and then purchase through the company. Unlike individual buyers, corporate buyers in Hainan face few requirements other than needing to hold the property for at least five years before making the next transaction.
WATCH: First female Chinese surfer promotes the sport on Hainan
Another creative approach is for speculators to marry locals with the sole intention of investing in property. Officials are clamping down on fake marriages, but cases are hard to prove and the extra workload this involves raises questions over how long the drive will last.
All this means that for people like Sichuan native Zhang, who has spent 20 years living in Hainan – and many of them talking up its property market, the idea that property developers will continue to hold the upper hand is hard to shift. "Hainan's property market has always been dominated by non-local buyers," he says. "They are just too big to be kicked out." ■