■ Opposition chief Mahathir declares victory and warns Prime Minister Najib Razak and election officials against frustrating "wishes of people"
■ 1 .48am, official count: PKR 91, BN 67, PAS 14 (176 counted)
■ Prized state of Johor flips to Pakatan
■ Malaysiakini reports: roadblocks set up on roads leading to Prime Minister Najib Razak's office in Putrajaya
■ Mahathir says Pakatan Harapan has won state assembly races in Johor, Melaka, Selangor, Kedah, Negeri Sembilan and Penang
■ Election commission chief Hashim Abdullah urges calm; says body will announce results once all 222 parliamentary seats and 505 state assembly seats are finalised
■ No immediate comment from Barisan Nasional coalition
Update 1.35am: First sign of stirrings in the Najib Razak camp with news the youth leader of his United Malays National Organisation (Umno) has arrived at the prime minister's residence. A high level meeting is going on with the party's top leadership.
Meanwhile Minister Khairy Jamaluddin has tweeted: "It's going to be a long night".
Update 12.25am: Malaysian opposition chief Mahathir Mohamad late on Wednesday said that, based on unofficial tallies, his coalition had "practically" won the country's general election, and warned Prime Minister Najib Razak and election officials against taking any action to frustrate the result.
The independent news portal Malaysiakini's unofficial count showed Najib's Barisan Nasional (BN) coalition had gained 60 out of the country's 222 parliament seats.
Mahathir's Pakatan Harapan pact had won 73 seats, the figures showed.
"We will need 112 seats and we would win. It would seem we have practically achieved that figure," Mahathir told reporters gathered at a hotel in downtown Kuala Lumpur.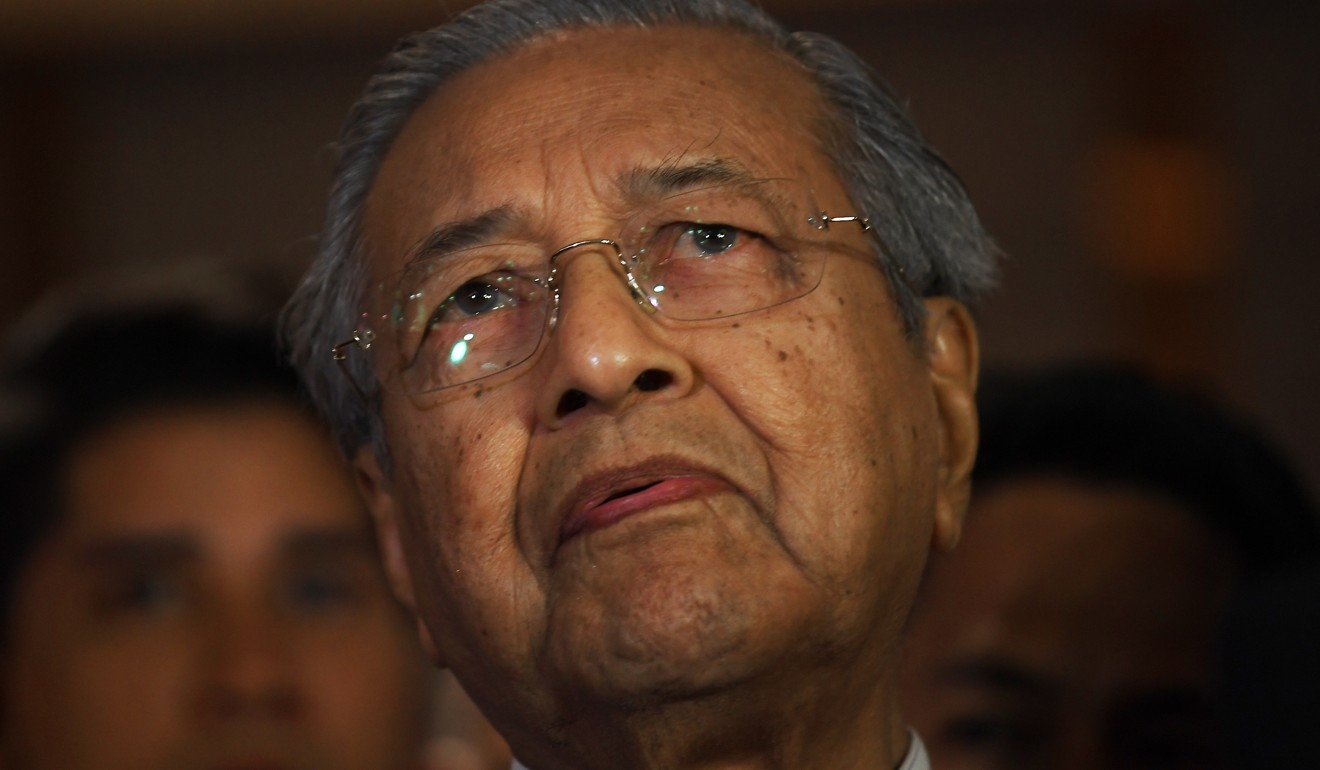 "It is likely there's some hanky-panky being done in order to frustrate the wishes of the people," the 92-year-old veteran leader said in the hastily convened press conference just before midnight.
He added: "They are not announcing because we believe from our unofficial counting that they are left far behind and the likelihood is that they will not be forming the government."
He urged the country's security forces "not to tolerate any deliberate attempt to create a situation in which … the security law [will be] applied and people will be arrested without warrant".
**********************
Mahathir's comments came as the BN continued to reel from heavy losses seven hours after counting began, with four of Najib's top lieutenants – including transport minister Liow Tiong Lai and health minister S. Subramaniam – among those felled.
The surprises came as both Najib and Mahathir won their seats.
Mahathir's victory means regardless of the final result, the 92-year-old is set to re-enter parliament 15 years after stepping down from a 22-year tenure as prime minister.
Besides the fight for federal power, the opposition bloc was making significant gains in the simultaneous state assembly races.
Results were neck and neck in the BN strongholds of Perak and Johor.
Pakatan Harapan was heading for victory in Selangor and Penang, which has been in its hands since 2008, while latest figures showed BN-held Negeri Sembilan looked vulnerable.
Overall victory for Pakatan Harapan would spell a stunning end to the rule of the world's longest ruling coalition.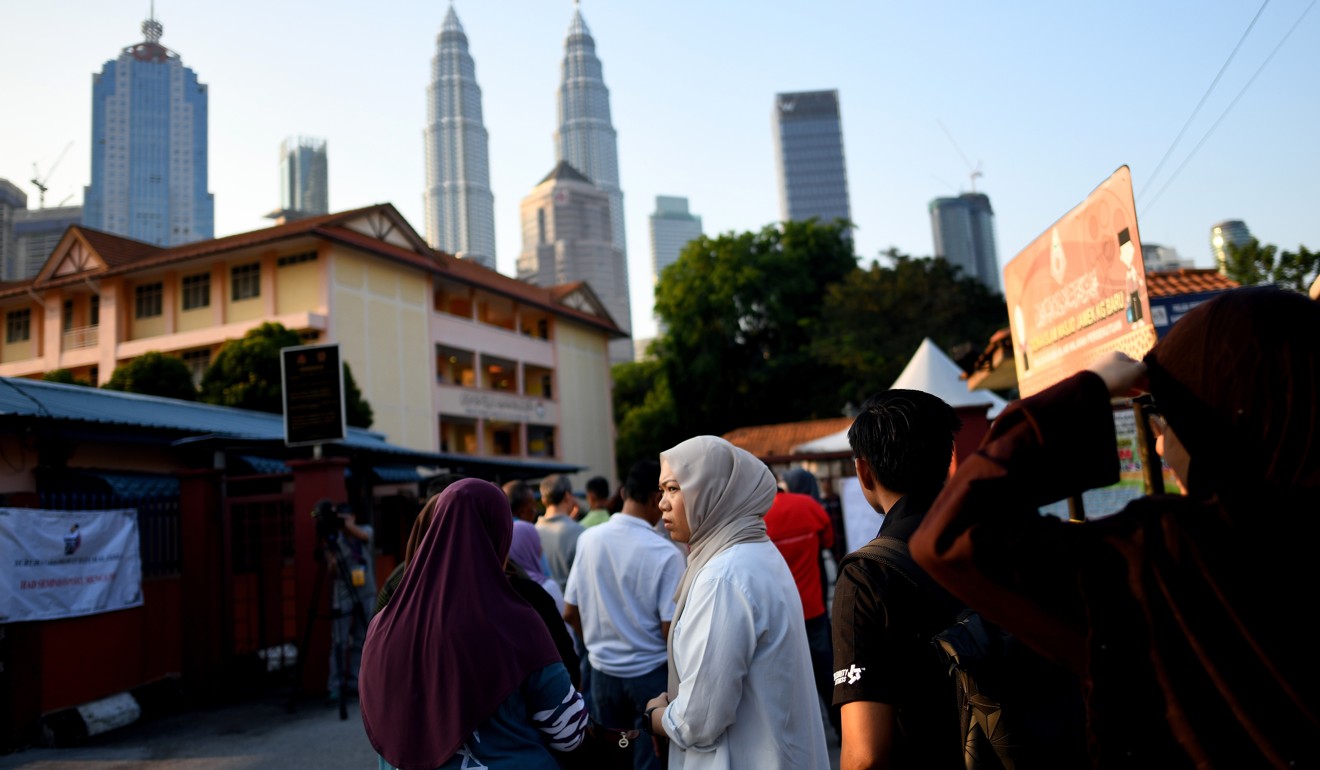 BN and its predecessor the Alliance have governed Malaysia uninterrupted since the country attained independence from colonial rulers Britain in 1957.
Unofficial results showed Liow, leader of the Malaysian Chinese Association (MCA), and Subramaniam, leader of the Malaysian Indian Congress (MIC), had lost to candidates from Pakatan Harapan.
Mah Siew Keong, who belongs to the Gerakan party and is another Najib minister, also appears to be facing defeat.
Another bigwig defeated was Shahrir Abdul Samad, chairman of the influential Federal Land Development Authority (Felda)
The MIC, MCA and Gerakan are major constituent parties in the 13-party BN.
Shafie Apdal, leader of Parti Warisan Sabah, a breakaway party of BN in the Borneo state of Sabah won his parliamentary seat of Semporna.
Shafie, an indigenous native of Sabah, was hoping to win power in the state through a new party he formed in 2016 after being ousted from the Cabinet for criticising Prime Minister Najib Razak over the 1MDB financial scandal.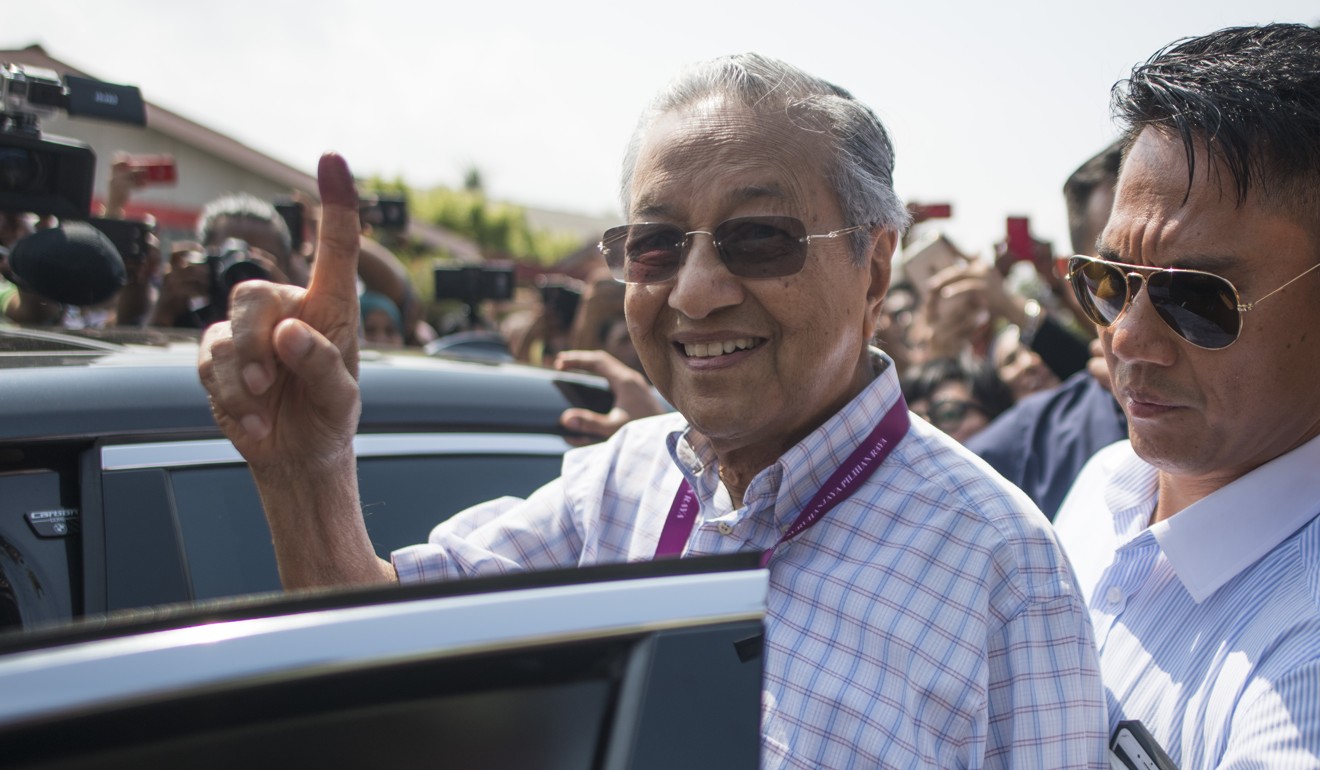 Elsewhere, Wan Azizah Wan Ismail, the wife of jailed opposition icon Anwar Ibrahim, won in the opposition safe seat of Pandan.
In the state of Johor, the birthplace of BN's linchpin party the United Malays National Organisation (Umno), both sides were neck and neck in the race for provincial power.
Malaysiakini's figures showed Pakatan Harapan had garnered 14 of 56 state assembly seats, compared to 15 seats won by BN.
Pakatan was leading 9-5 in the race for the 59-seat assembly in the state of Perak, another BN stronghold.
The opposition bloc also looks poised to retain the state of Selangor – the wealthiest of the country's 13 states – with Malaysiakini figures showing it was leading 20-5 to take the 56-seat state assembly.
Voting ended at 5pm in somewhat acrimonious fashion, after officials shut voting booths even though many people were still in long queues to cast their vote.
Election commission chief Hashim Abdullah said polling stations needed to close at 5pm because votes cast after the "gazetted" voting period could later be challenged by losing parties.
Official voter turnout figures have yet to be released but media reports said some 70 per cent of the country's 14,449,200 voters had turned up to cast their vote. The figure in the 2013 election was 84.8 per cent.
Electoral watchdog Bersih had earlier urged voters to stand their ground if they were in the queue and asked to leave past 5pm, but there have so far been no reports of that happening.
Before voting closed, opposition lawmakers took to Twitter to complain of understaffed polling stations where voters were made to wait up to three hours before being able to cast their vote.
Polling data released by independent think tank Merdeka Centre showed Najib's BN was likely to come out on top to extend its 61-year rule of the country, but Mahathir and his allies say the same surveys findings that 37 parliamentary seats are marginal means they continue to have a chance of seizing federal power.
Earlier in the day, voters had turned up at polling stations in a festive mood, with supporters of both sides appearing equally unflappable about their side's chances.
The two leaders, Mahathir and Najib, themselves were all smiles as they posed for photographs with supporters outside voting booths in Pekan and Alor Setar, despite complaints from candidates on both their sides that phones were being spammed by calls from unknown overseas numbers.
That development prompted Najib to call for "immediate action" from the Malaysian Communications and Multimedia Commission, which said early signs pointed to a bot attack that was targeting candidates "irrespective of political party".
Polling data released on Tuesday night by the country's top political think tank suggested that while Najib's side had an edge to win a simple majority in the country's 222-seat parliament, some 37 seats were "toss ups" – meaning there is ample room for his 92-year-old former mentor to spring an upset.
In the opposition-held parliamentary seat of Lembah Pantai, near Kuala Lumpur, supporters were queuing up to vote as early as 6am, two hours before polling booths opened, campaign staff from the ruling Barisan Nasional (BN) and opposition Pakatan Harapan coalitions told This Week in Asia.
To win the general election, Pakatan Harapan will need to hold on to its urban strongholds in places like Lembah Pantai and simultaneously make significant inroads in BN's rural strongholds.
"Of course I can feel the mood, it's everywhere in Malaysia … it's optimism, it's a mood for change, it's a mood that tomorrow is going to be better," said voter Mohamad Zulkarnain as he arrived to cast his vote at a school within the district, which has a mix of ultra-posh apartments and low-cost flats.
Wong Eng Foo, 66, a volunteer with the BN, said there was a "good mood" in his camp.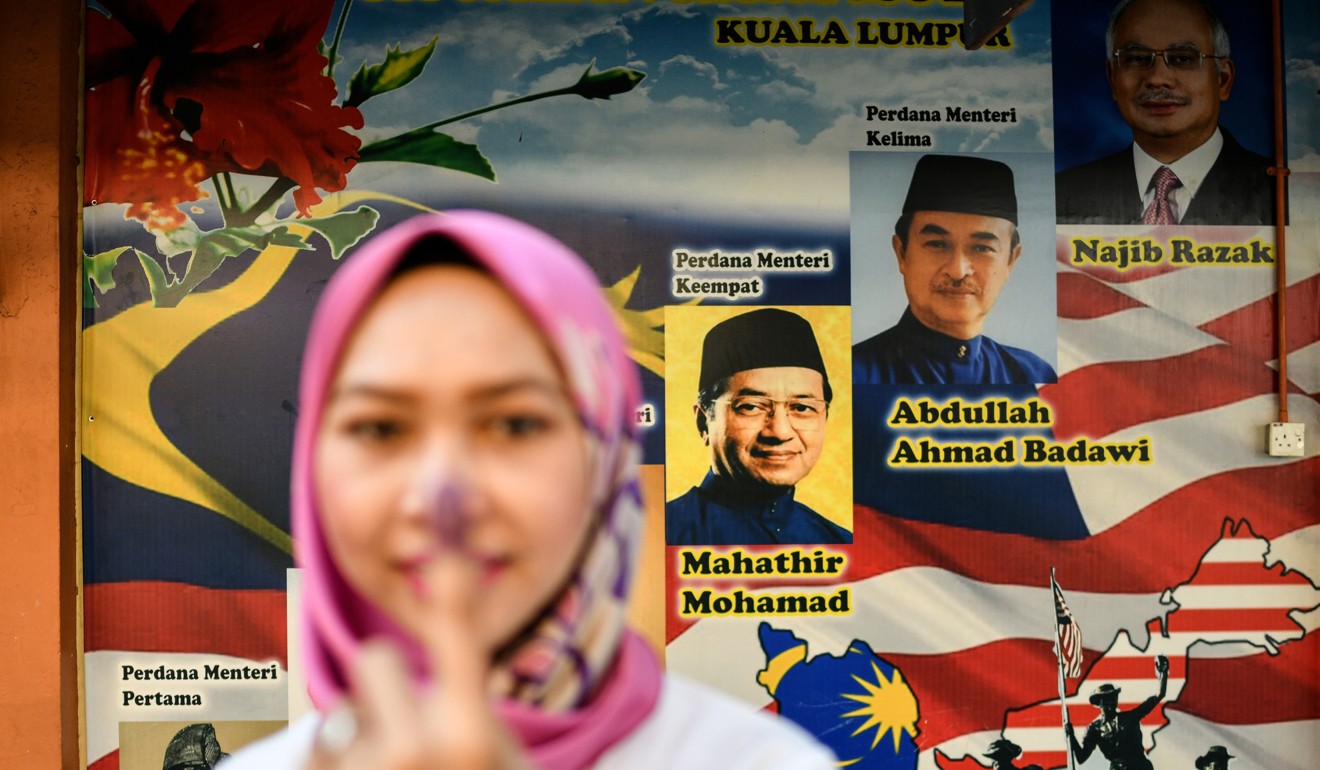 "Look around, people are smiling … they come and talk to us and walk into the polling stations," said Wong, who was manning an information stall for BN voters outside one of Lembah Pantai's polling stations.
Prime Minister Najib, who cast his ballot in the rural seat of Pekan, Pahang which he has held for the last 42 years, said the campaign had been "quite vicious".
"But the most important thing is for the people to decide on the destiny of the nation. And it must be based on facts, it must be based on policy, it must be based on who can execute the best plan for the nation and for the people," he was quoted as saying.
The 65-year-old premier in a final rally speech on Tuesday night offered a slew of fresh incentives to voters if they returned BN to power.
These included public holidays next Monday and Tuesday, a blanket income tax waiver for all Malaysian under the age of 26, and five toll-free days for motorists during the Islamic Eid al-Fitr festival in June.
In a rival speech telecast live on Facebook at the same time, Mahathir urged voters not to be taken in by the incentives.
Speaking to reporters after casting his vote, the former premier said he was feeling "very good and confident of winning unless Najib cheats".
"I don't know if he is going to cheat but as far as I can see, the people are not supportive of him. Even the 10 goodies he offered yesterday, nobody cares," Mahathir said.
Opposition heavyweight Nurul Izzah Anwar, casting her vote in Lembah Pantai, said Najib's last-minute incentives showed the difference between her bloc and Najib's.
"I am very optimistic … if you look at last night, what the prime minister said versus [Mahathir], they were worlds apart. One focuses on the future and the other just desperately attempts to buy over voters," she said.
The relaxed mood on voting day – in sharp contrast to venomous mud slinging by both sides during the campaign – was evident across the national capital.
As it is a public holiday, streets in downtown Kuala Lumpur were less congested while restaurants in the upmarket district of Bangsar were filled with patrons at lunch time, many of whom had voted earlier in the day. Some were taking selfies with their blue ink-stained fingers.
"Once in five years, of course must take selfie lah!" said one voter, who quipped that the indelible ink this time round was "legit". He said he was able to wipe off the ink easily after voting in the 2013 polls.
Things may not be as light hearted when final results trickle in tonight, however.
Political observers say while the figures released by the Merdeka Centre think tank were in sync with their observations on the ground, the large number of grey, or marginal seats, means the margin of victory for either side will be thin.
The think tank projected Najib's side to emerge victorious with just 37.3 per cent of the popular vote, down from 47.4 per cent in the 2013 election. It predicted 37 marginal seats, with 100 seats deemed safe for BN and 83 seats deemed safe for Pakatan Harapan.
"Swing seats are up for grabs [and] the opposition should feel confident because of an overall downward voting trend for BN," said Rashaad Ali, a Malaysian politics observer at Singapore's S. Rajaratnam School of International Studies.
The emergence of the hardline Islamist party Parti Islam Se-Malaysia (PAS) as a third force besides BN and Pakatan Harapan might "mitigate" any opposition gains, the researcher said.
PAS was in the opposition alliance until 2015, before parting ways because its insistence on expanding Islamic sharia law in the country did not sit well with the pact's pluralist parties.
STATE BY STATE PLAY
In a political contest where 505 state assembly seats in 12 of the country's 13 states are up for grabs alongside the 222 parliamentary seats, observers say races in the West Malaysia provinces of Kedah, Selangor, Kelantan and Johor are likely to be the most interesting.
The state of Kedah – Mahathir's home state – could be wrested from BN, according to the Merdeka Centre's numbers.
It projected Pakatan Harapan to have six safe seats in the province, compared to five for BN, with four others deemed "too close".
In Johor, the southern state adjacent to Singapore, the think tank predicted a major swing in favour of Pakatan Harapan, with 14 seats deemed safe for the opposition bloc compared to seven for BN, which won 21 of 26 parliament seats in 2013.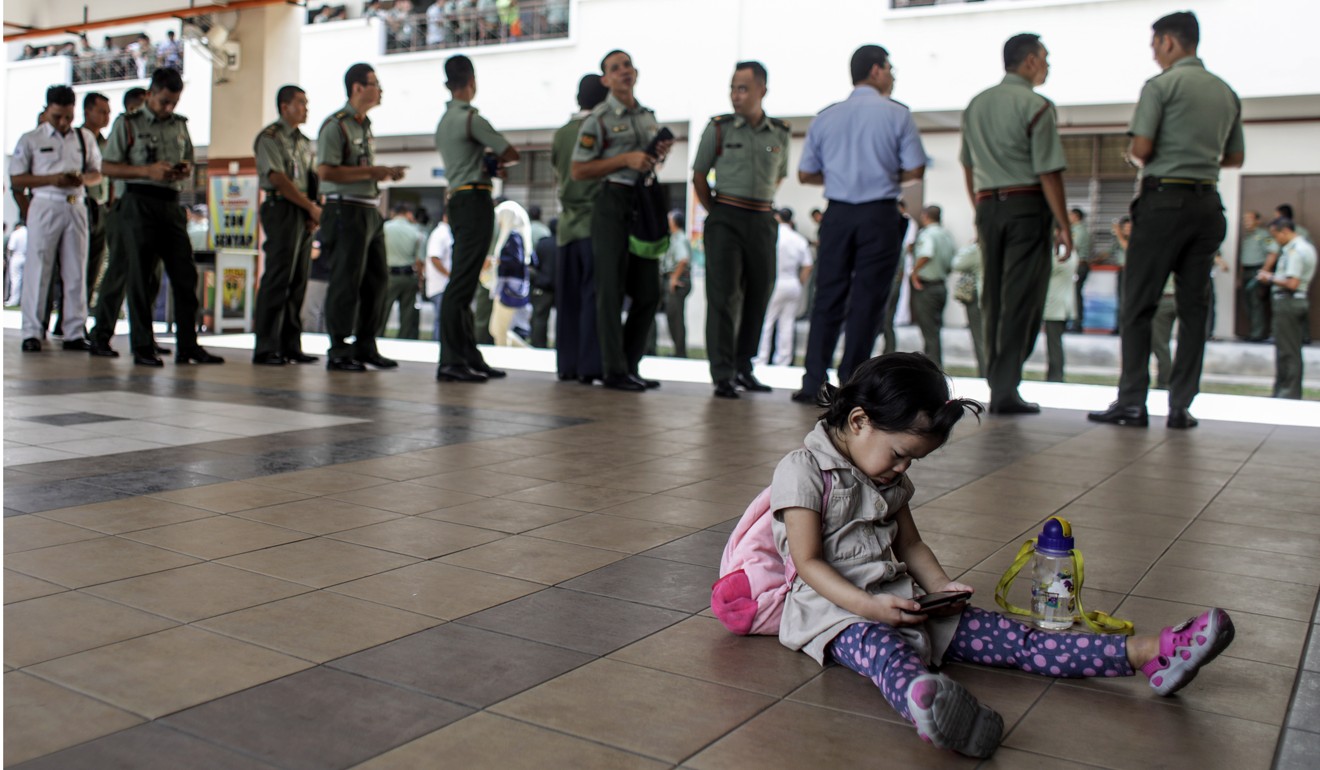 While Merdeka Centre's figures centred on parliamentary seats – and not state assembly seats – observers say any swing will see support sway on both fronts as Malaysian voters rarely choose state and national representatives of different political affiliations.
Political observer Mustafa Izzuddin predicted Johor would remain in BN hands despite the Merdeka Centre forecasts.
"There will not be the Malay tsunami required for Pakatan Harapan to win the state," he said, referring to opposition hopes that Johor's large rural Malay population would switch allegiances.
Nationally, the Singapore-based researcher said his projection was for Najib to "emerge victorious by garnering at least a simple majority of 112 parliamentary seats".