Malaysia's recent elections saw shocking results: Opposition coalition Pakatan Harapan forming a government and dethroning Barisan Nasional for the first time in over half a century. Young people from all racial and economic backgrounds voted overwhelmingly for the opposition. Below are four essays on their experiences when history was made.
'Democracy will flow rich in this land'
KASTHURI PATTO, 39, daughter of old time DAP politician P. Patto
May 9, 2018 will forever be etched in the hearts of all Malaysians as the day the rakyat [ordinary citizens] made up their minds to step in to protect and save their tanahair [homeland] from continuing to be pillaged and plundered by an iron fisted kleptocratic regime under a 60-year-old Barisan Nasional government.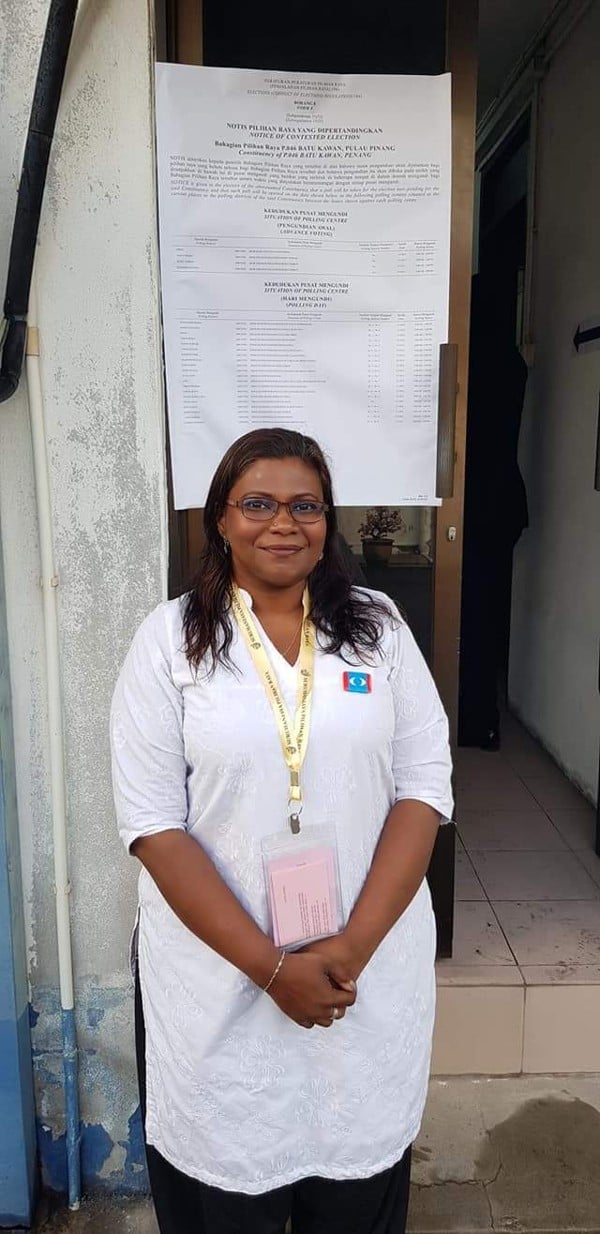 Malaysians voted for the first time with courage in their hearts, for change, for the unknown because they had witnessed themselves the scale of the corruption, abuse of power and tyranny at the hands of the Najib administration.
Under that regime, regressive laws came into place and threats were constantly made against Malaysians who wanted to exercise their rights to assemble in the many rallies organised by civil society. Lies concocted by the BN government held sway in the mainstream media and racial and religious politics were played at every step by bigots and extremists.
The next five years under the new Pakatan Harapan leadership will see democracy flow rich in this land, freedom will be protected and rights defended.
After 61 years of being denied freedom of speech and assembly and even association, Malaysians are now enjoying the fruits of their labour. This will be an opportunity for Pakatan Harapan to prove to the people of Malaysia that the nation will be governed with the people's best interest at heart, upholding the Federal Constitution, separation of powers and defending justice.
One of the most important reforms will be in parliament.
Parliamentary reforms will see more functioning standing committees on matters of public interest, on human rights, on freedom of religion and belief and most importantly upholding the rule of law. By having a structure that makes government agencies more accountable to the parliament will mean that there will be better debates, more debate time and also caucuses on particular issues for experts in the field to sit in.
Malaysia is in her best form now – a united people, who have chosen to rise to the occasion, who chose to ditch race and religious politics manufactured by the previous regime, who came together with one heart, in one voice as a force to be reckoned with to send a message to an unjust government that its time in Putrajaya was up and that the people had decided to steer the country back on its right course.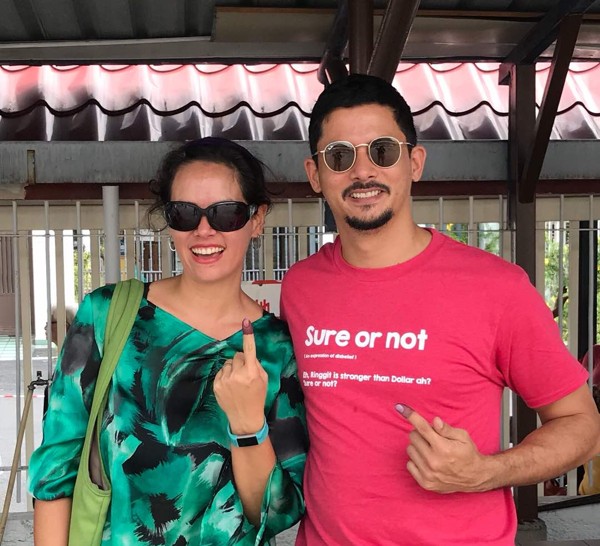 'Something had to change, something to stop the anger'
ALEX YOONG, 42, Malaysia's first F1 driver. The F1 track in Sepang was one of Mahathir's pet projects
I've been lucky enough to travel the world doing what I love and it's allowed me to see and experience many different ways of life. When you travel you can't help but make comparisons to the world you grew up in.
Malaysia had something that was unique and quite special. I'd describe it as a togetherness that I had never seen anywhere else. As a youth I saw an acceptance of our differences that made the people I grew up around closer and more relaxed.
However, in the early to mid-1990s something began to change. A tension started to invade our conversations. People did not mix so much any more.
I think I was vaguely aware of racial politics back then, but did not want to admit that our country could be less than perfect. I do remember being confused by the action of our leaders. Politicians who appeared moderate one day would suddenly spout rhetoric laced with racism behind closed Umno [United Malays National Organisation] doors.
It seeped into education, with children seemingly more separated on the playgrounds. I remember my sister being told by her teacher not to mix with Chinese or Indians as they were going to hell. I remember how sad it made me feel, but also how it explained the growing feeling of unease.
I saw good people condemned for speaking the truth, hypocrites lauded because they did not rock the boat. I also saw anger growing in people who should have more – and that anger directed with purpose by others who shouldn't.
We were on a very dangerous road. Something had to change, something to stop the anger. To stop the rot that took over our nation.
I'm hoping that this tsunami, this win by Pakatan Harapan, will be that change. Tun Mahathir is remarkable in that at 92 he is still so sharp. Even if I did not know the history of either him or Najib, I would have thought he was the better candidate.
What makes me think this time round will be better is the quality of the people with him – and that it is not a dictatorship. I feel these good people will be utilised and I'm excited about talent like Fahmi Fadzil, Rafizi Ramli, and Nurul Izzah being given federal power.
This win will set us back on a path where diversity is celebrated and seen as a true strength instead of something to be endured. Where honesty is appreciated, no matter how painful.
And most importantly, we made this change. This government is of our own making. And it belongs to us. Not us to them.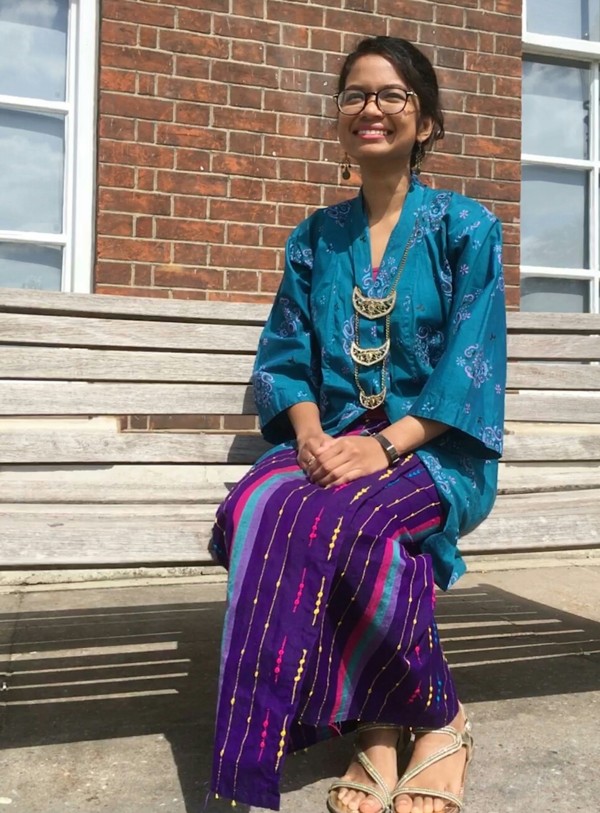 'May we always remember our power'
AIDILA RAZAK, 33, student, journalist and hopeful Malaysian
A few months ago, I received a message from a young Malaysian in Bristol. We have never met but he texted me to ask about my job. He once worked at a newspaper in Kuala Lumpur and left disillusioned. "How do you remain passionate about journalism in Malaysia?" he had asked.
As I waited anxiously for Mahathir Mohamad to be sworn in as the seventh prime minister, I heard from the young man again. He was reaching the end of his studies and was nervous about the future, he said. But the 14th general election (GE14) showed him what journalism could be in Malaysia.
"I will be returning to Malaysia for good. And I can't wait to return to journalism."
I hear the same sentiments from Malaysians at home and abroad in the 24 hours since Pakatan Harapan won GE14. A friend in the private sector said she now felt like joining the civil service. Others who spent many frustrated years in the service, and who had one foot out the door, are reconsidering. GE14 ignited in them a sense of duty, to work harder to make Malaysia better. Because it is possible, GE14 proved it is possible.
At an election party in London, Malaysians around me cried and cheered when pro-establishment broadcaster TV3 announced that Pakatan Harapan could form government. But I was frozen. At the time, I thought it was disbelief. Now I recognise it as fear.
At first it was fear that after 61 years in power, the Barisan Nasional would not accept the will of the people, that the country would go up in flames, and I would never see my family again. This fear kept me up until 4am for Barisan Nasional chief Najib Razak's concession speech and yet, even after that the disquiet in my heart remained.
It was still fear.
On polling day, I ran to the railway station, from platform to platform on four train lines then across Heathrow Airport's Terminal 3 with two strangers, courier envelopes under our arms, because we heard a Malaysian was boarding a flight to Kuala Lumpur at 1.20pm and was willing to carry home our postal ballot papers, which had only arrived that day. We didn't know each other and we didn't know the person was flying back, but with her she carried 34 ballot papers and our hopes for the nation.
As I watched Mahathir being sworn in, I finally understood my fear. It was the fear of dashed hopes. Will this man responsible for so many of our woes deliver us from it all?
Then I saw him tremble as he lifted his hands in prayer. It reminded me of my own trembling hands as I marked my ballot paper on the train, of those who beat the odds to deliver that paper to the ballot box, and the millions of Malaysians who moved mountains to make GE14 happen.
I lifted my hands in prayer with him, and for the first time since the results were announced, tears fell down my cheeks.
Malaysians have broken a six-decade stranglehold on our lives, and we did it with determination, with unity, and without a single drop of blood shed.
May we always remember our power.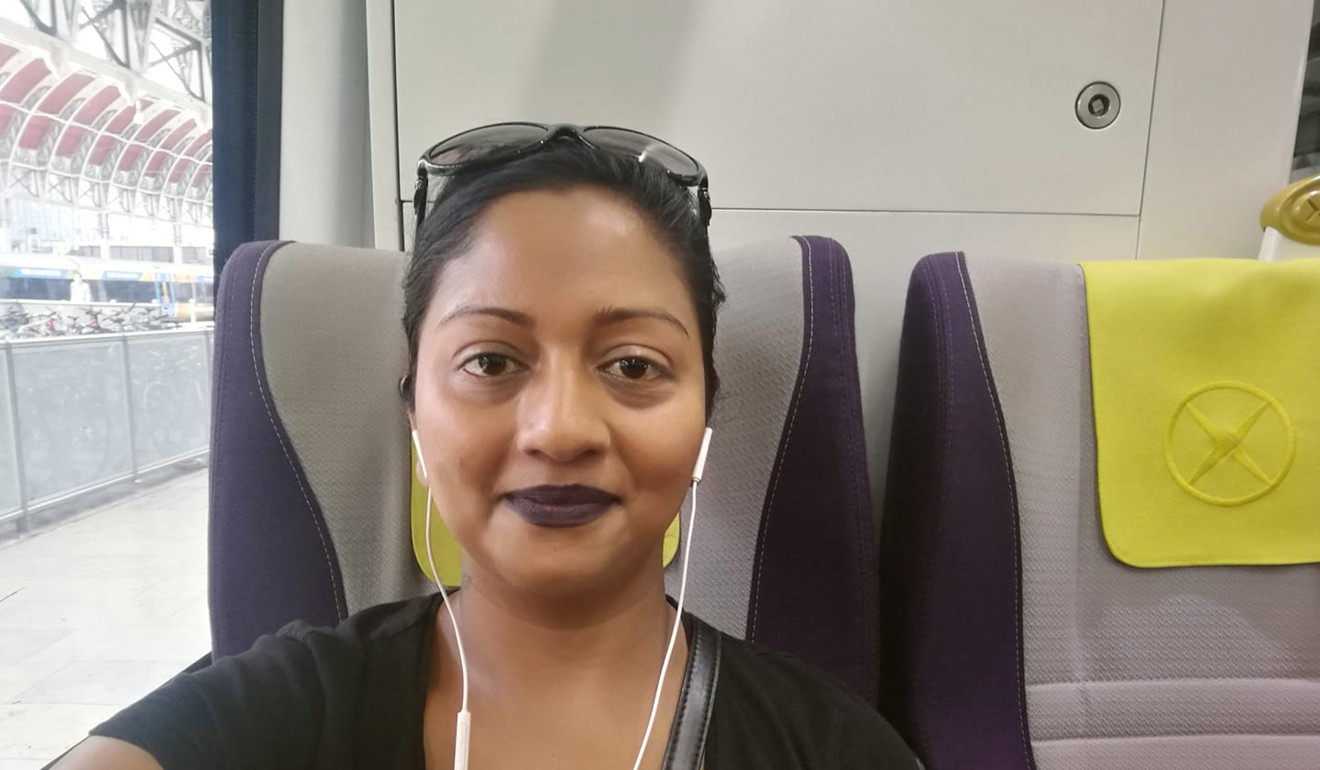 'I can't wait to go home'
SHAMINI DARSHNI KALIEMUTHU, pursuing a Master of Science in International Politics at the School of Oriental and African Studies
There's a breath of fresh air in town, and gosh it smells sweet. For the first time, Malaysia has seen a change in government. Being able to witness it, although from afar, is an indescribable feeling.
I was one of the many overseas Malaysians who received their ballots in the nick of time. On the morning of May 8, I almost did not check the postbox because I had been told again the day before that my ballot was still in Malaysia. With shaking hands I ripped open the FedEx envelop. I rushed to get a witness before scooting off for Heathrow airport to place my ballot into the hands of a Malaysian flying back home with 33 other ballots. I was overjoyed when my ballot reached Lembah Pantai.
Nothing had jolted me quite into action like this, well, except working on imminent executions.
As a human rights worker, I'm excited about what the future holds for Malaysia. So far, it's looking good. Prime Minister Tun Mahathir Mohamad has announced the repealing of the Anti-Fake News Act and the National Security Council Act – two pieces of legislation that Amnesty International Malaysia has expressed grave concerns about. Anwar Ibrahim, Amnesty International's Prisoner of Conscience, will soon be released.
Rationality impresses upon me the predictive and repetitive traits of history, but for now, I want to stay in the hope that human rights in Malaysia has a real chance.
A crucial improvement that Malaysia needs is the amending of laws and processes that hinder the work and mandate of non-governmental organisations. The third sector is a crucial part of democracy and development and must be included in national governance.
There is much work that needs to be done now. And there are people on the ground who want to help.
On May 9, as the Election Commission announced the number of seats Pakatan Harapan had clinched and the room I was in with fellow scholars erupted in cheers and shock, I realised that I have a level of hope I didn't dare have before.
As the country looks forward to charting a new future, Malaysians are now realising that we have a new found freedom that we might not recognise. That's understandable. We've never had it before.
I can't wait to go home.