Now comes the hard part. The euphoria of engineering one of Asia's most stunning electoral upsets in recent history will linger awhile yet, but Malaysia's newly installed Prime Minister Mahathir Mohamad is already getting down to brass tacks in meeting the aspirations of millions of voters who handed his Pakatan Harapan coalition power last week.
Even as the drama of a change of administration – never before seen in Malaysia's post-independence history – continues to unfold, the coalition recognises it has to implement a series of economic measures as promised within the next 100 days. These range from an abolition of the controversial goods and services tax to increasing the minimum wage and reintroducing fuel subsidies.
After being sworn in as premier on Thursday, 92-year-old Mahathir said his number one priority was to fix the country's "horrid financial problem" – alluding to billions of dollars of losses in the financial scandal at state fund 1MDB linked to deposed leader Najib Razak.
While Southeast Asia's third largest economy grew at a robust 5.9 per cent in 2017, Pakatan Harapan successfully campaigned on a platform that tapped into widespread public discontent over the lack of trickle down benefits from stellar headline figures.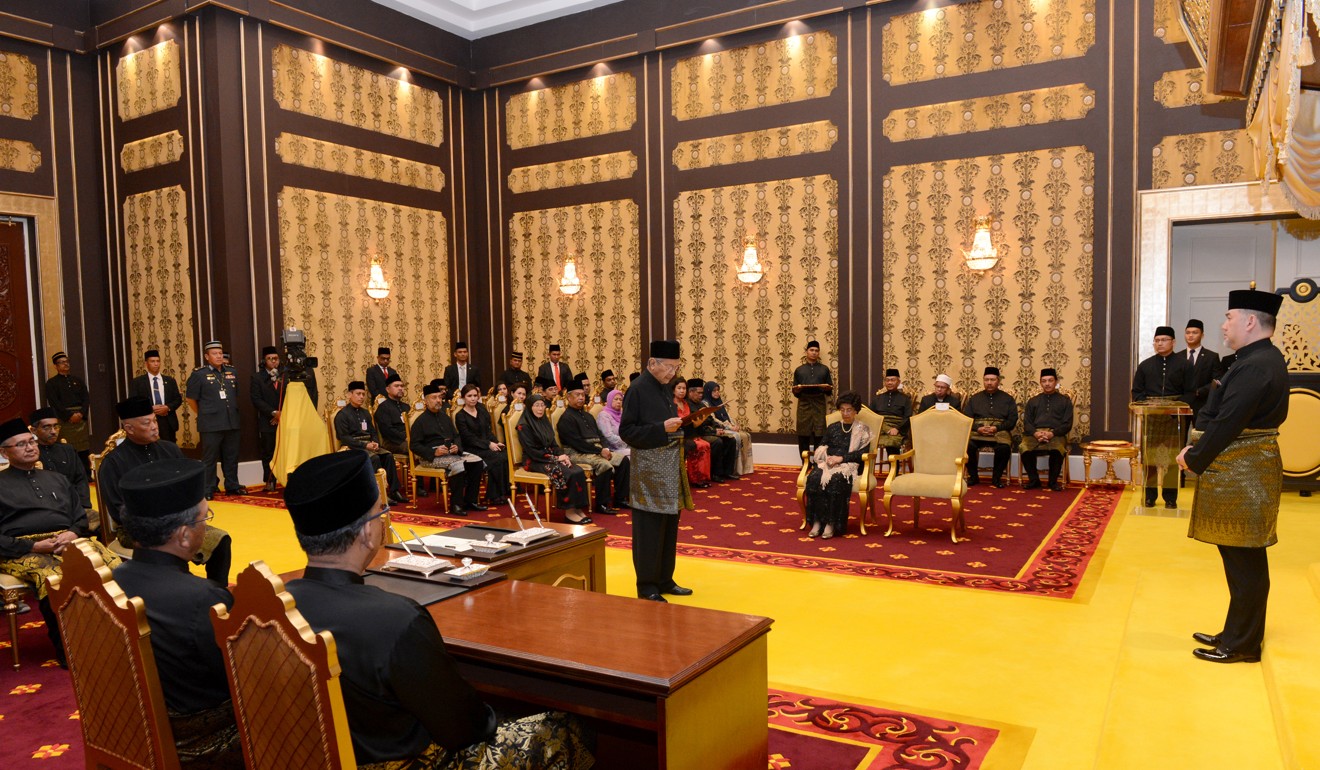 Instead, it trained its guns on the goods and services tax (GST) Najib implemented in 2015 as the main reason for soaring living costs in the country. That narrative stuck, with Pakatan Harapan's victory coming at the expense of Najib's Barisan Nasional suffering huge losses even its in majority Malay, rural strongholds.
How Pakatan Harapan dispenses its various economic sweeteners will be scrutinised by observers, along with their impact on state coffers.
With the country now in uncharted waters without a Barisan Nasional government leading it, questions are also mounting on how the new government will grapple with a host of other prickly issues.
At home, alongside managing a populist economic agenda, the most immediate and pressing question is the fate of Najib and how the new government will handle him. Abroad, Mahathir will have to come to terms with a changed world order, vastly different than when he left office as prime minister 15 years ago.
China is a now superpower with significant investments in his country – investments that he attacked while on the campaign trail.
In his previous tenure as prime minister from 1981 to 2003, Mahathir pursued an at times abrasive foreign policy that had one prominent Malaysianist describe him as the "quintessential iconoclast of world politics".
Yet, at home or abroad, the biggest challenge must surely come from being able to hold together a patchwork coalition of former foes with different political leanings, from Islamists to multiracialists and pro-Malay tendencies.
NAILING NAJIB
For this past weekend though, the biggest item in the to-do list is to decide the future of Najib.
On Saturday, Mahathir barred the former premier and his wife from leaving the country.
After a campaign in which Mahathir assailed Najib as a "thief" and "traitor" for his involvement in the 1MDB scandal, expectations are high that the new administration will resume a probe into the debacle muddied by the then premier's 2015 removal of the attorney general and anti corruption agency chief at the height of the saga.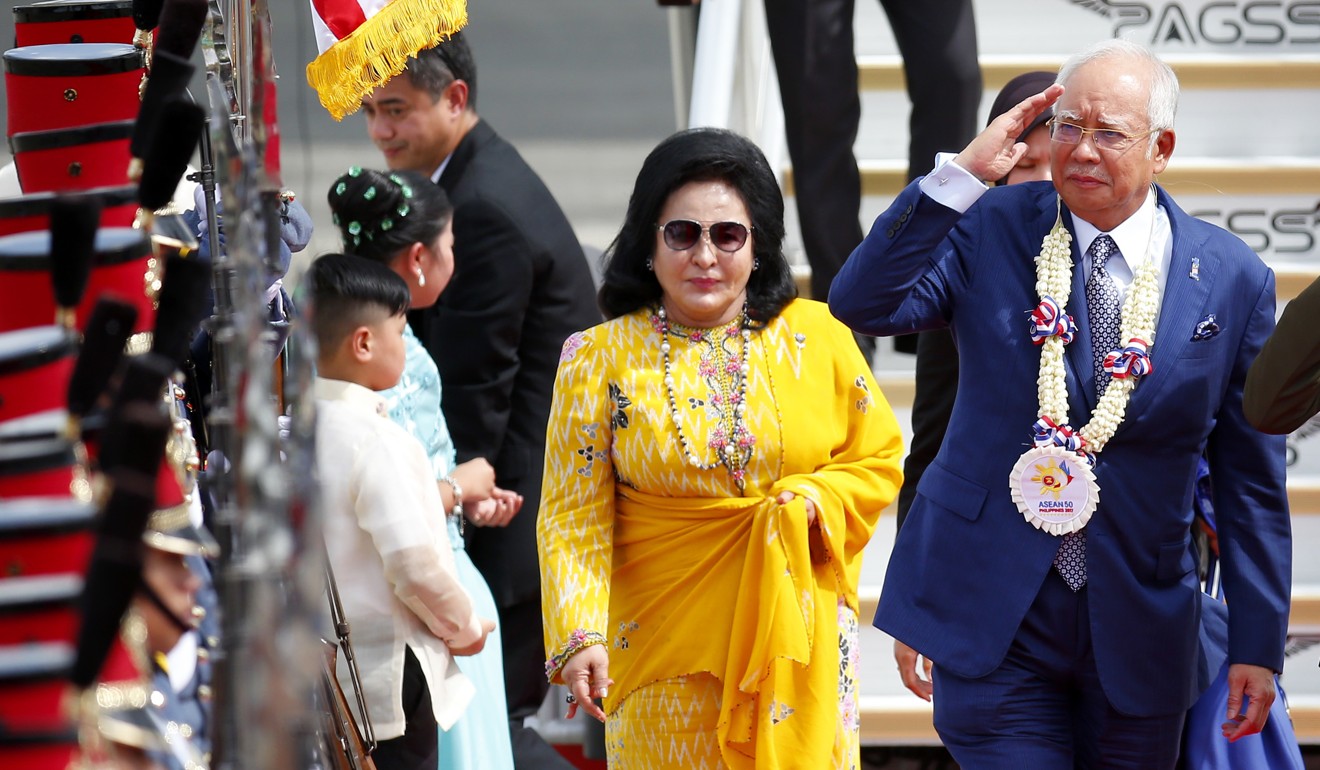 "We are not seeking revenge. What we want is to restore the rule of law," Mahathir has repeatedly said when pressed by reporters on his plans for bringing Najib to justice.
"Our intention is to go for people who have shown a tendency to be corrupt," he said on Friday, acutely aware that the public, or rakyat as they say in Bahasa Malaysia, want their pound of flesh.
But Mahathir will have to tread carefully to ensure that while justice is served, prosecutions don't give rise to fears in the establishment – packed to the gills with Barisan Nasional loyalists – that reprisals are on the cards for everyone who backed the long-ruling coalition.
Nonetheless, the fallout over the probe into the mysterious disappearance of more than US$4 billion from the 1MDB fund, with US$700 million allegedly having found its way to Najib's accounts, will have far-reaching consequences.
Drama surrounding Najib on Saturday emphatically points towards the former premier's future occupying much of the new administration's bandwidth in weeks to come. The Immigration Department's order barring the former first couple from leaving the country came soon after Najib said he was going on a short holiday to consider his future as the president of the defeated Barisan Nasional coalition.
After the directive was issued, he posted on social media to say he would remain in the country.
On Friday, Mahathir said his government was also going to "look into who is the attorney general". Referring to the government's current top lawyer Mohamed Apandi Ali, he said: "He has in fact hidden evidence of wrongdoing and that is wrong in law."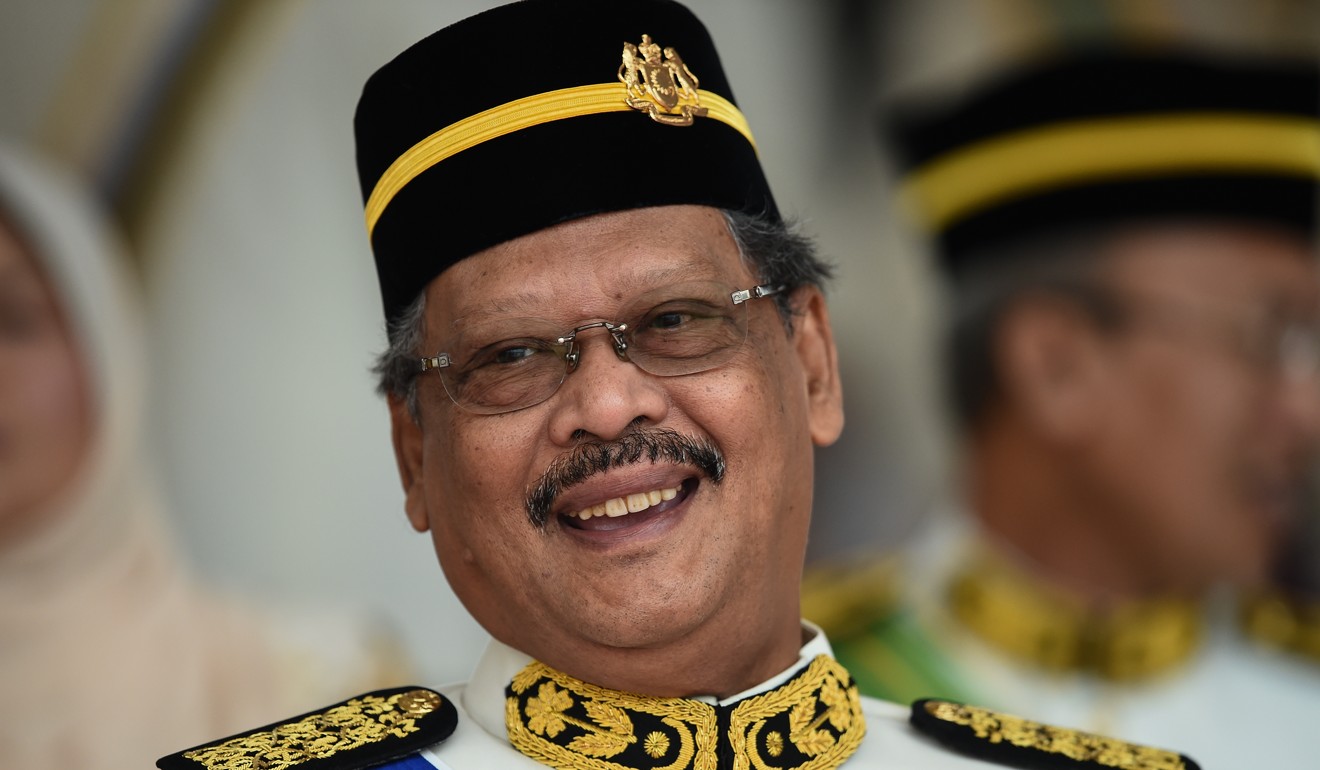 Apandi was one of several high-profile figures appointed by Najib in July 2015 as talk was swirling that Apandi's predecessor Abdul Gani Patail was looking into whether Najib had links to the 1MDB scandal.
Others who were replaced at that time included the chief of the anti-corruption agency and the police special branch.
Awang Azman Awang Pawi, politics professor at the University of Malaya, said Saturday's order against Najib was an early indication that Mahathir had "full control" of the organs of state following Thursday's power transition.
"The action shows Mahathir and his new government are very serious about tackling corruption and abuse of power," Awang Azman said.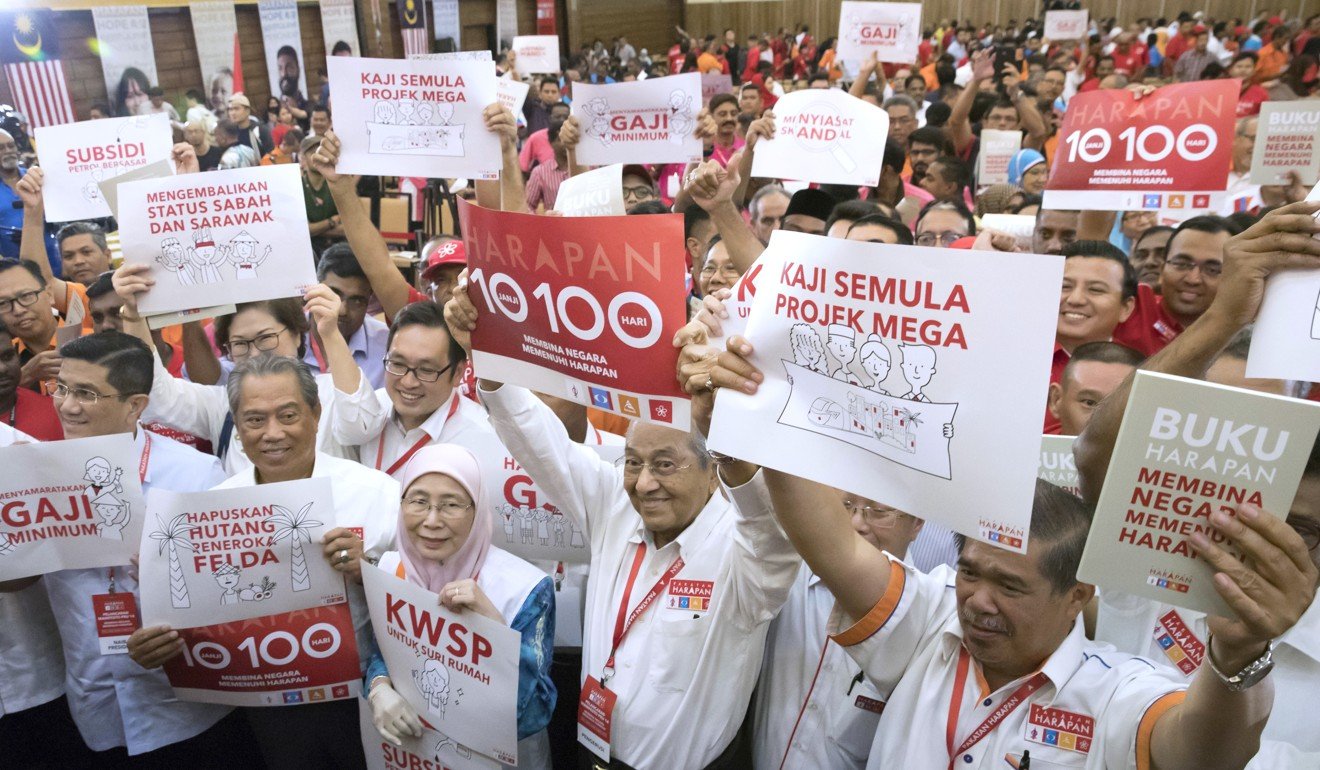 IS THE ECONOMY BROKEN?
With stock markets shut since polling on Wednesday – Mahathir ordered Thursday and Friday be declared special public holidays after his victory – the first acid test of the new government's economic policies will come when the national stock exchange Bursa Malaysia opens on Monday.
Market watchers have for months frowned on Pakatan Harapan's economic platform, describing it as "populist". The pact's economic tsars meanwhile say they are unfazed by the corporate world's scepticism of their policies.
Daim Zainuddin, a long time Mahathir ally who came out of retirement to campaign for his old boss, said "of course the capitalists prefer so-called stability under Najib. They will turn a blind eye to the excesses for their own interests."
"We are saying we have a better plan, there will be more growth and wealth to go around if the government is clean and we get rid of corruption and bring back the rule of law in this country," Daim, who served twice as finance minister to Mahathir, told This Week in Asia.
The 80-year-old businessman was on Saturday appointed to a five-member "Council of Eminent Persons" tasked to advise the government on policy matters during the transition of power.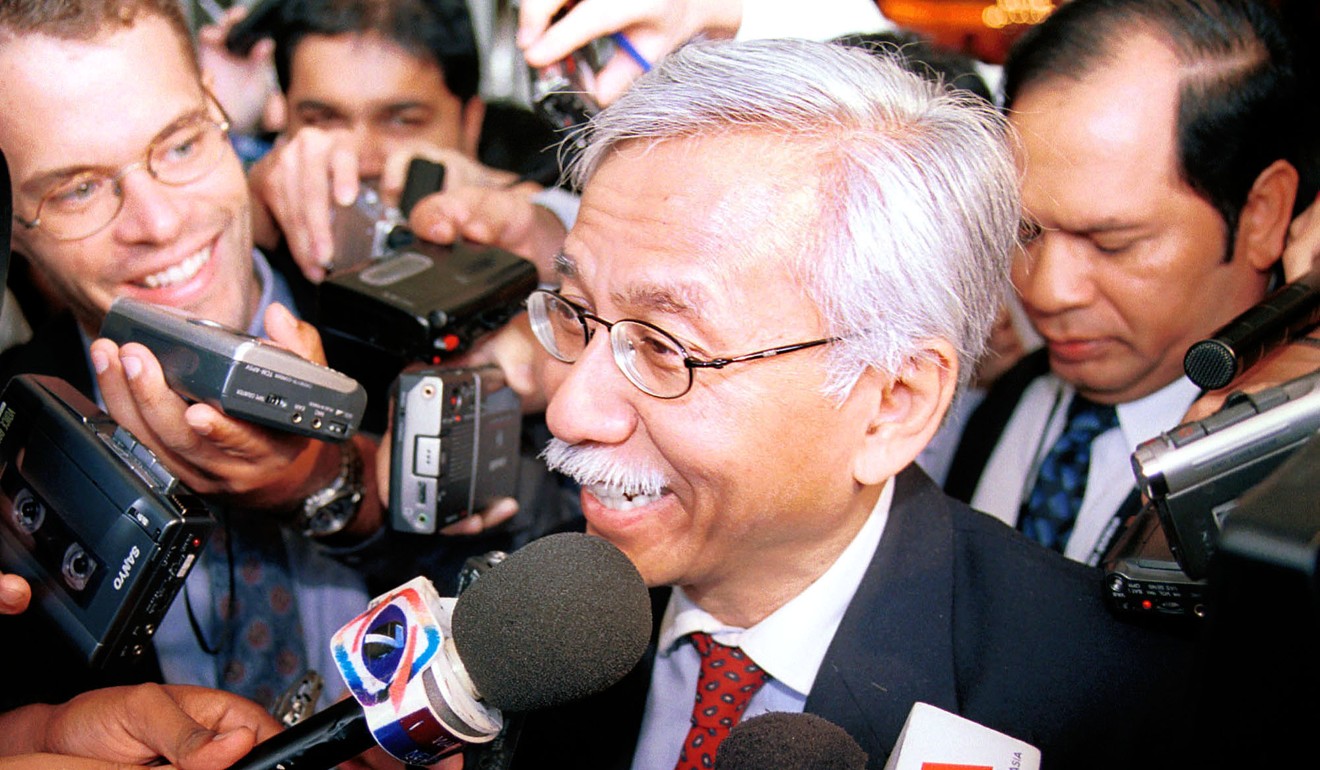 While Najib was criticised for his scandal-haunted nine years in power, the former leader was praised for certain fiscal reforms – including the removal of fuel subsidies, and the implementation of the GST.
The sales tax's implementation in 2015 was hailed as an important step towards weaning the country off a reliance on its oil reserves and increasing tax revenue. About 15 per cent of Malaysian wage earners pay income tax.
The figure is comparable to the 11 per cent who pay tax in neighbouring Indonesia, but far below the tax base of Singapore, another neighbour, where some 50 per cent of wage earners are taxed on their salaries.
The international ratings agency Moody's on Thursday said the implementation of campaign promises "without any adjustments" would be credit negative for Malaysia.
It said abolishing the GST "without adjustments" is likely to increase Malaysia's reliance on oil-related revenues and narrow the government's revenue base.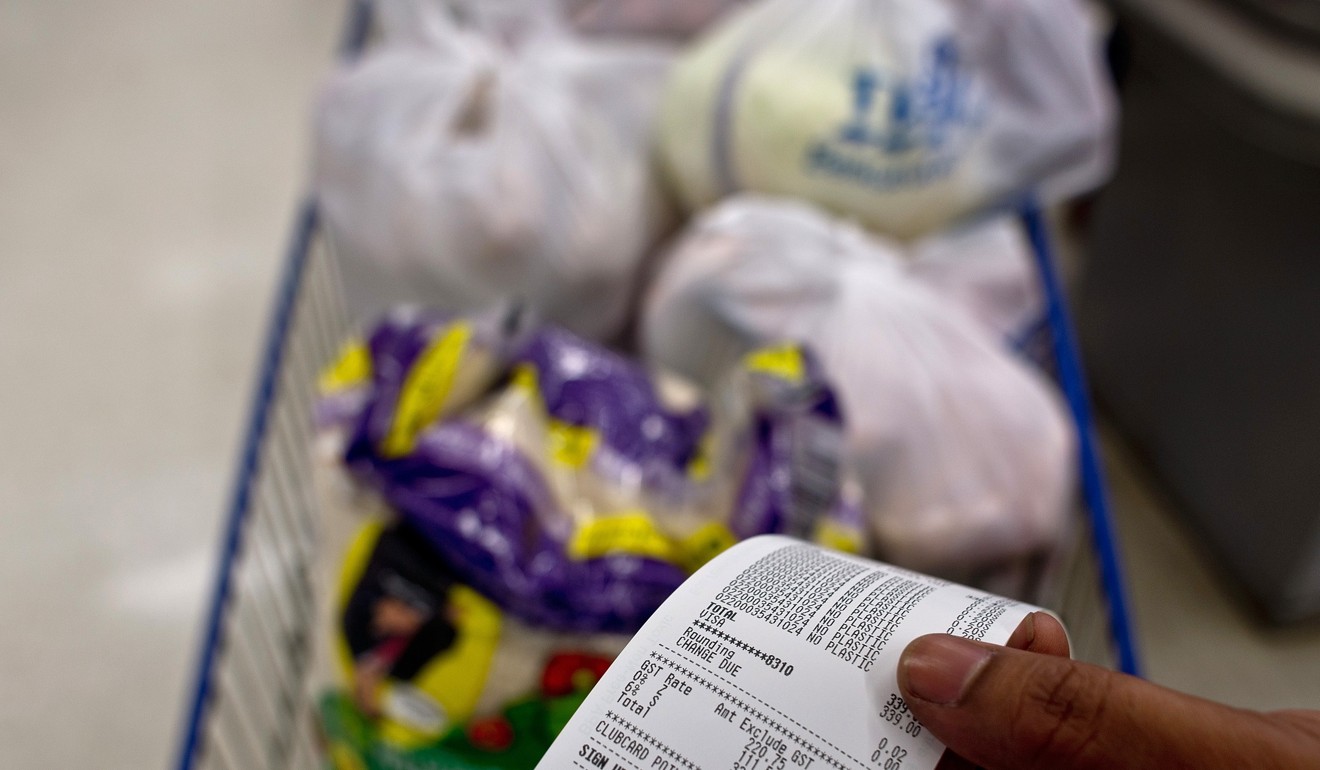 Reintroduction of fuel subsidies would also "distort market determined price mechanisms," affecting the fiscal position and balance of payments, it said.
Song Seng Wun, a Singapore-based economist for Malaysia's CIMB Private Banking, said Mahathir was not inheriting a broken economy.
"Here is an interesting case where the worry is that a new government will reverse or undermine business confidence," said Song.
The economist said the new government's plans to immediately abolish GST may partly be softened by rising oil prices, which at around US$80 per barrel for Brent crude currently, are nearly 50 per cent above levels seen last summer.
"The overall increase in oil and commodity prices will provide some cushion … but how long that will last, no one knows."
The Goods and Services Tax accounted for 41.5 billion ringgit (US$10 billion) in tax revenue in 2017, around 18 per cent of total revenue. Mahathir says he will abolish the GST within 100 days and reinstate the sales and services tax (SST) that was in place previously.
In its last year of existence in 2014, the SST accounted for 17 billion ringgit in government revenue, 40 per cent of 2017's GST collection.
Opposition insiders say the shortfall can be covered by recouping leakages from corruption and wastage that were endemic in the Najib era.
LITTLE FROG, BIG TOAD
"Some say to be a big frog in a small pond is no great achievement, but we have proven that even a little frog in a big pool can thumb its nose at the largest, most powerful toad."
Writing in his 2011 memoirs, this was Mahathir's unapologetic assessment of his often abrasive foreign policy stance during his first stint in power.
Barry Wain, who wrote an unofficial biography of the leader, wrote that Mahathir revelled in rebuking the Western world and presenting himself as a "spokesman for the third world".
While the West was almost exclusively on the receiving end of the leader's nose-thumbing between 1981 and 2003, there are some questioning if China will be on the receiving end this time around. The leader has said he will review infrastructure projects signed by the Najib administration, including high-profile, multibillion dollar deals involving Chinese backing.
In some cases, the premier said Najib had signed up to pacts that would leave the country heavily over-leveraged on Chinese debt.
In comments on Friday, Mahathir offered a glimpse of the foreign policy he is likely to pursue in his second stint in power. If Beijing had worries upon his ascent to power on Thursday, the leader's comments are likely to sooth those anxieties.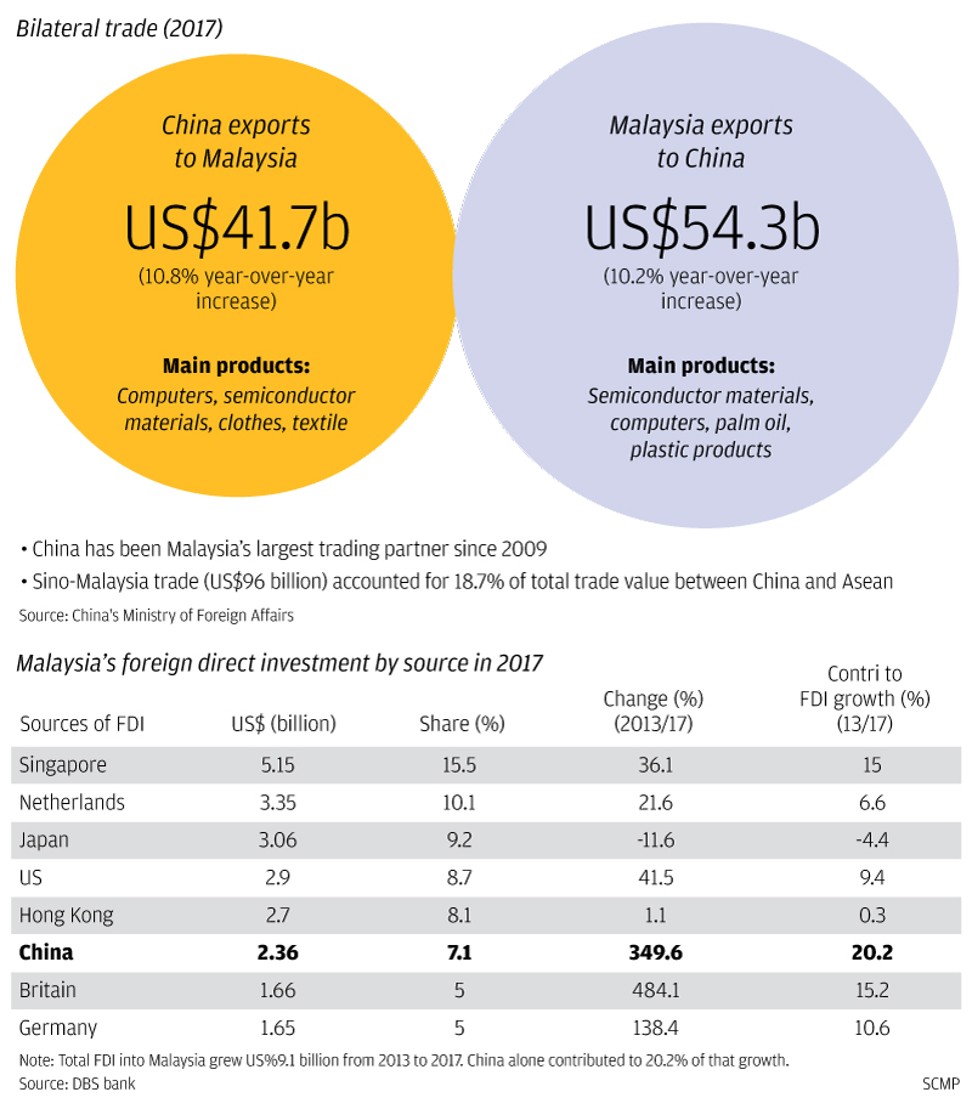 "In the case of foreign affairs, we want to maintain good relations with all the countries of the world without caring about their policies and their systems of governance," Mahathir said.
He added: "We are very keen to ensure that the market for Malaysia's products are as large as possible … Malaysia is a is a trading nation and we need markets and we cannot afford to quarrel with people because of their ideologies"
Shahriman Lockman, a Malaysian foreign policy expert at Kuala Lumpur's Institute of Strategic and International Studies, said Mahathir had "essentially signalled that the broad strokes of Malaysia's foreign policy will remain the same".
The researcher said the re-entry of the jailed opposition icon Anwar Ibrahim, Mahathir's foe-turned-ally, to frontline politics was likely to have an impact on foreign policy.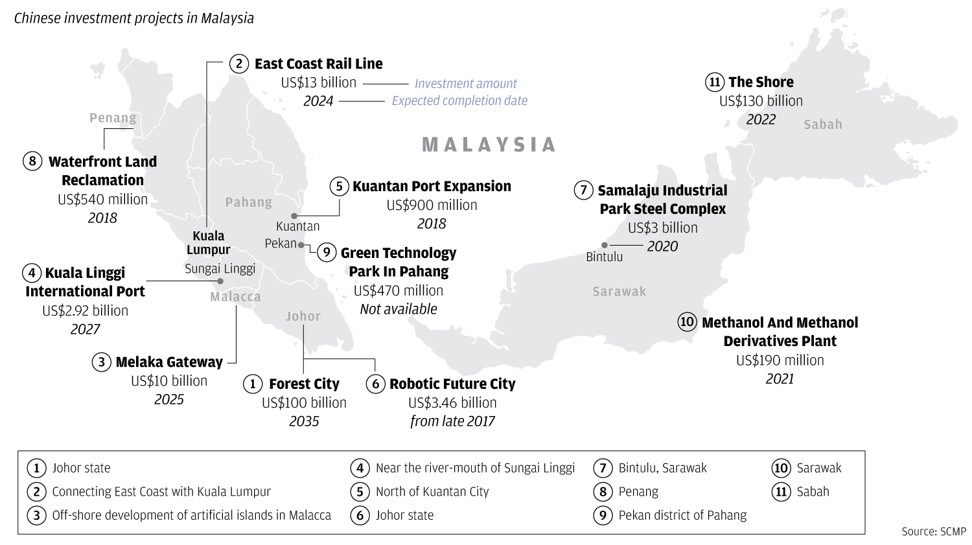 Anwar was Mahathir's heir-apparent, serving as deputy prime minister before he was sacked in 1998 for sodomy and abuse of power.
Upon his release, Anwar championed democracy and galvanised the country's opposition alliance, the predecessor to today's ruling bloc.
Anwar's deep connections with political elites around the world including the West was likely to "soften Mahathir's hard edges when it comes to relations with the West", Shahriman said.
Anwar is due for release soon from a jail term he is serving for committing sodomy – a charge he says were trumped up by Najib. He served a similar jail term after he was sacked by Mahathir.
On China, Shahriman said the new leader was likely to "assure the Chinese leadership that he knows how important the bilateral relationship is".
Mahathir's allies say his gripes with the Beijing-linked projects has to do with Najib signing off on lopsided agreements, and is not based on a anti-China policy.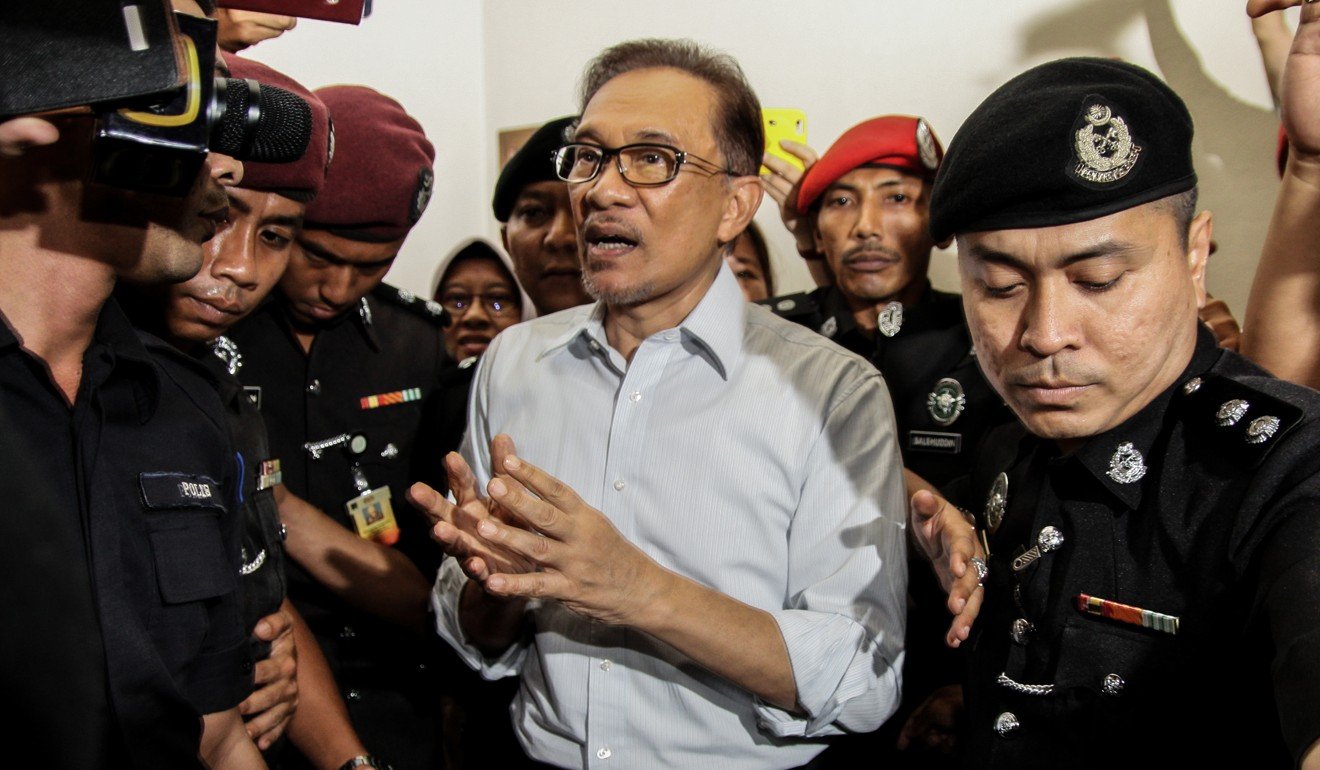 KEEPING HOPE ALIVE
Mahathir will also have to keep the peace in the four-party alliance he helms.
Mahathir says the four parties are "equal partners", but the number of seats won by each side tells a different story. The biggest party in the coalition is Parti Keadilan Rakyat (PKR), helmed by Anwar's wife Wan Azizah Wan Ismail – the deputy prime minister designate – and which was formed in protest against Mahahir's rule in 1999, following Anwar's first jail sentence.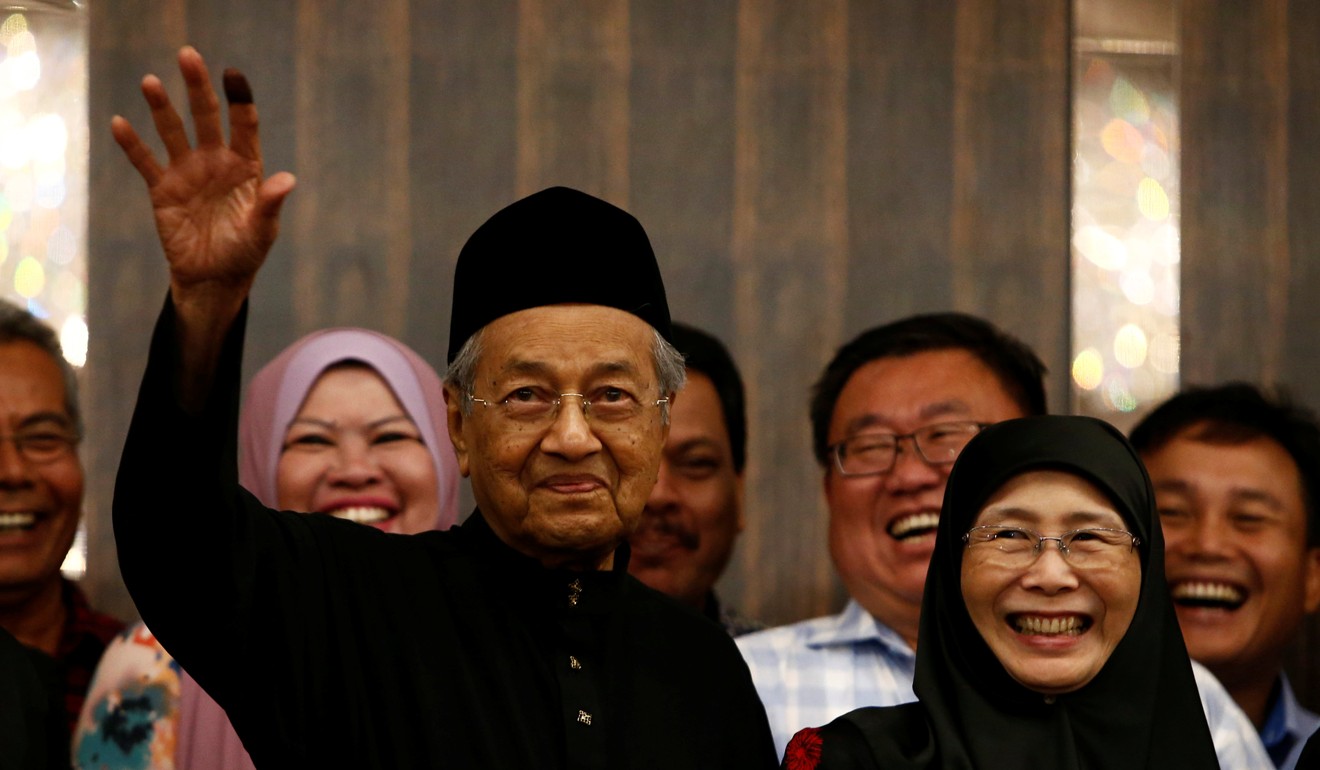 PKR holds 48 of the 122 seats Pakatan Harapan controls in the 222-seat legislature.
The next biggest party is the Chinese-centric Democratic Action Party, which governs the state of Penang and has 42 seats.
Mahathir's Parti Pribumi Bersatu Malaysia (Malaysian United Indigenous Party), a Malay-only party comprised mostly of rebels from Najib's United Malays National Organisation (Umno), has 13 seats.
The fourth party is Amanah, made up of moderate rebels of the country's hardline Islamist party Parti Islam se-Malaysia (PAS).
Malaysian political analyst Khoo Kay Peng said one development to watch was "whether the transition from Mahathir to Anwar will happen".
Anwar is expected to be released within days because the country's king has agreed to offer a full pardon – which will pave the way for the charismatic leader to return to politics.
He will need to win in a by-election – meaning a Pakatan Harapan MP must stand down for him – before he can join Mahathir's cabinet.
One of the coalition's cornerstone pledges to its voters is that Anwar will be made prime minister within two years of the election.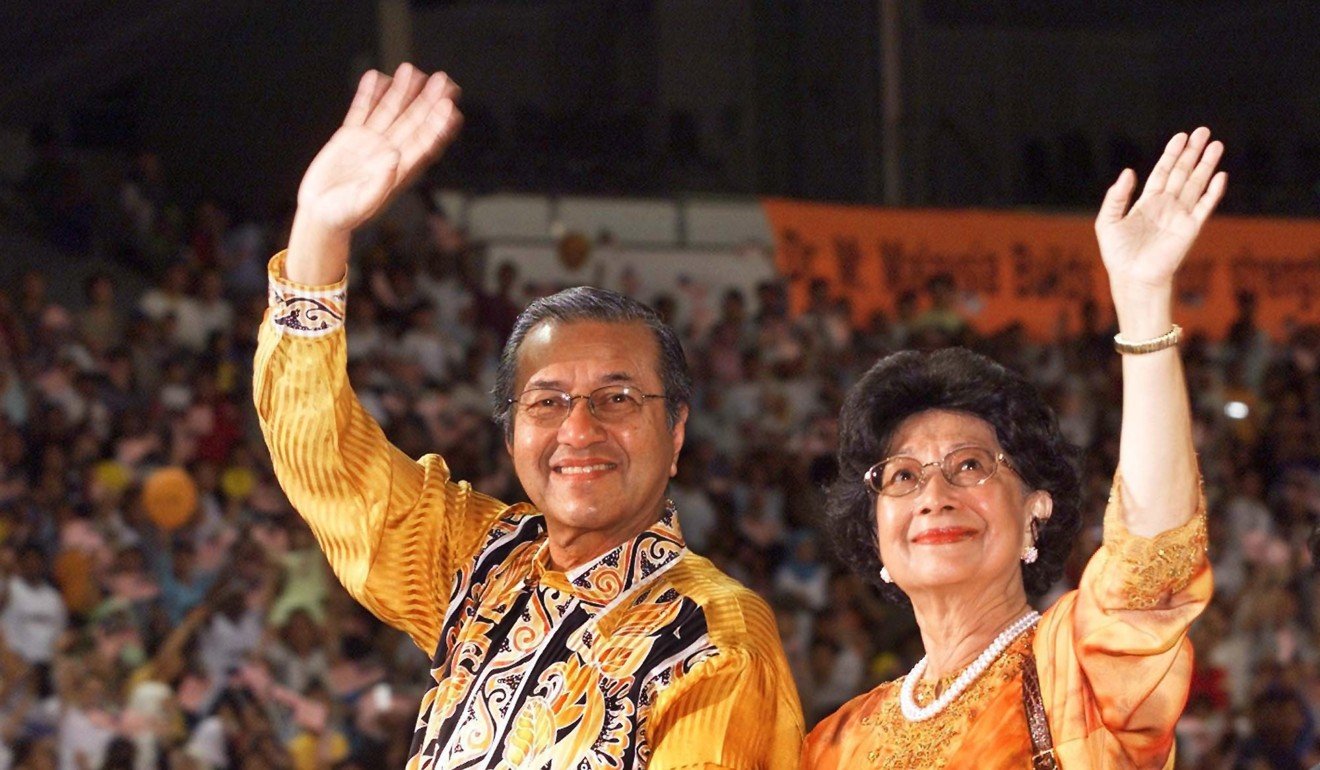 Wong Chin Huat, a political scientist with the Penang Institute think tank, in a commentary wondered if the same problems that plagued the Barisan Nasional – which had been in power since independence from Britain in 1957 – would one day plague Pakatan Harapan.
The reason for this, he said, was the lack of competition inherent in "permanent coalitions".
"The Achilles' heel of the Barisan Nasional model of a permanent coalition is that it leaves no room for healthy competition between allies, both electorally and pragmatically," Wong wrote.
He added: "Consequently, Barisan Nasional had to win elections with manipulation, patronage and communalism, instead of manifestos, policies and inclusion. And since we use the first-past-the-post system, is Harapan any different?"
The starker question is whether Pakatan Harapan can charge forth with a new way of governing Malaysia without falling back on race as a way to cement each member party's hold on the electorate.
Pakatan Harapan, which means Pact of Hope, is in its early days. Keeping hope alive and not letting disillusionment set in – that ultimately must be Mahathir's mission. ■