Malaysia's newly installed Prime Minister Mahathir Mohamad on Thursday said his government would "respect all agreements" even as it reviewed the viability of Chinese-linked projects in the country.
Responding to a question from This Week in Asia during a press conference, Mahathir said: "As far as the leaders from China and the Chinese are concerned, we have made it clear that we are going to look into all these contracts again because they are very costly for the government and will incur huge debts which we cannot pay."
He added: "But we will respect all agreements."
Mahathir's comments provided little clarity on his new Pakatan Harapan coalition's China policy, which observers believe could significantly diverge from the dovish approach towards Beijing taken by his defeated predecessor Najib Razak.
Najib stepped up ties with China in the last few years of his nine-year tenure as premier.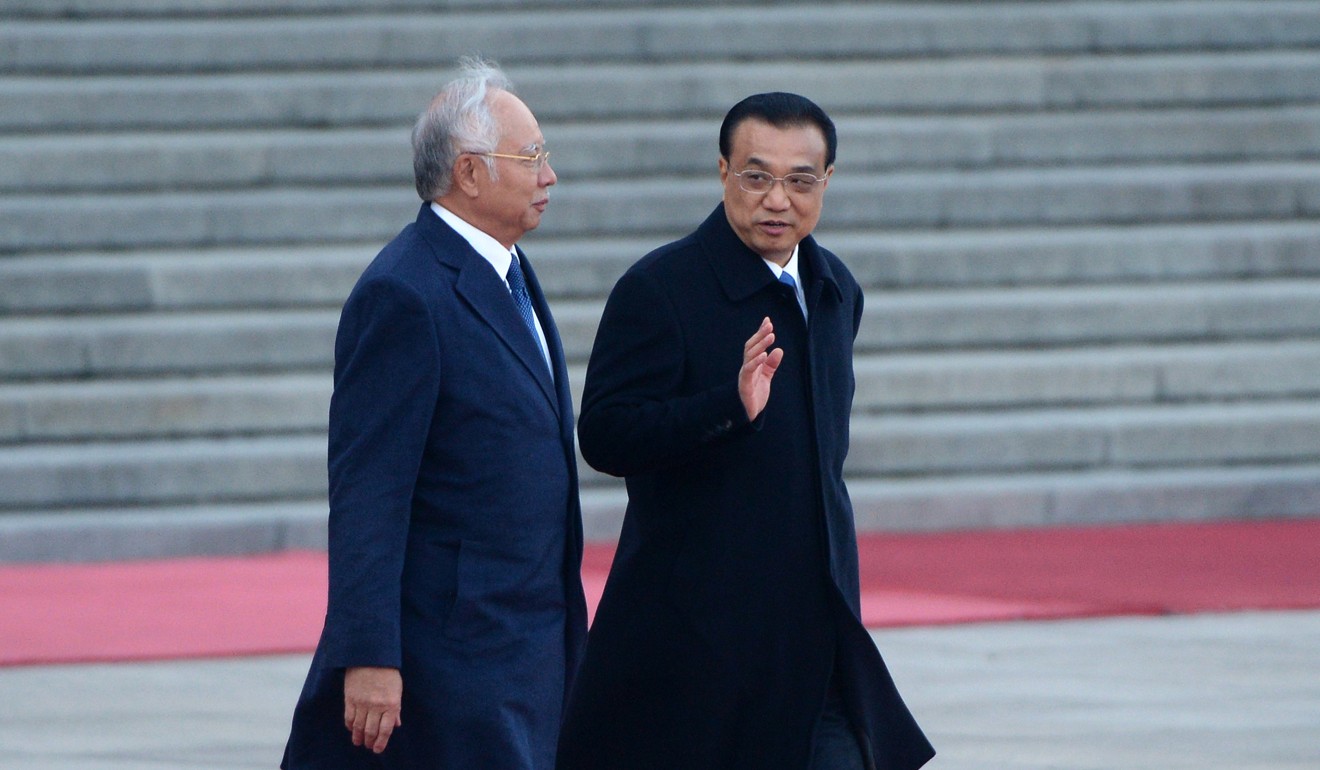 Among the milestones of Malaysia-China ties during Najib's era was the signing of some 144 billion ringgit (US$36 billion) of deals during a bilateral visit to Beijing in 2016.
Mahathir has sounded a pessimistic tone on the viability of one of the major projects signed during this visit – the 55 billion ringgit East Coast Rail Link that will connect Malaysia's rural east coast to the seaport of Klang in the wealthy state of Selangor in the west.
Mahathir and some of the key economic advisers he appointed following his election victory last week say the 688km rail link is too expensive, and will not bring significant benefits to ordinary Malaysians.
"China has a long experience in dealing with unequal treaties and China resolved it by renegotiation," Mahathir said a day after the election last Wednesday. "So, we feel we are entitled to study, and if necessary, renegotiate the terms."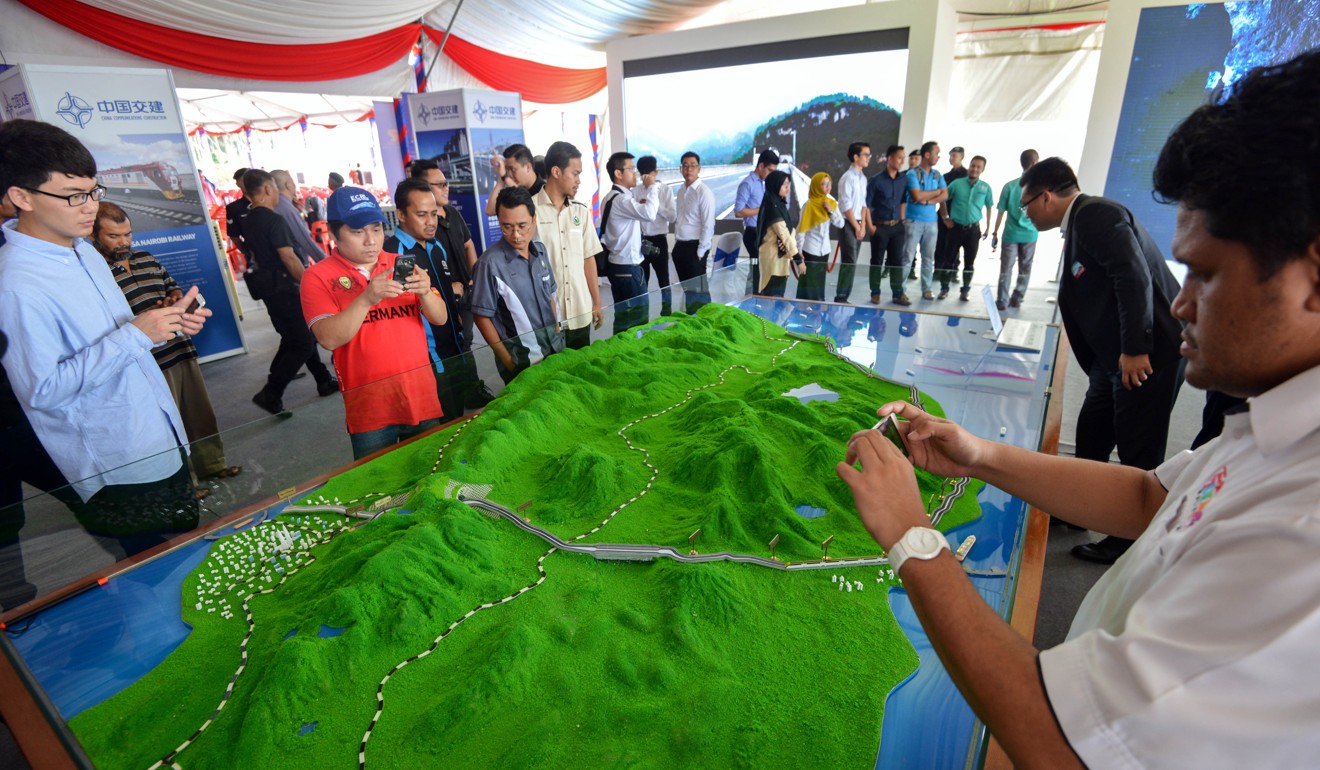 Elsewhere on the foreign policy front, Mahathir said he did not have specific issues he wanted to raise when the Singapore Prime Minister Lee Hsien Loong calls on him on Saturday.
Lee will be the second regional leader to visit Mahathir since his Pakatan Harapan coalition staged a stunning victory to defeat the Barisan Nasional coalition helmed by the former leader Najib Razak. Brunei's Sultan Hassanal Bolkiah visited Mahathir on Monday.
Should Mahathir's win worry Forest City's Chinese investors?
Asked what would be discussed with Lee, Mahathir said: "We will have a discussion and if he raises any issues we will discuss them but at the moment I am still trying to figure out our stand with regards to certain issues which is not finalised yet, so I cannot tell you what I will discuss with Hsien Loong."
On whether he would seek Lee's help with regards to a renewed inquiry into the 1MDB financial scandal allegedly linked to the ousted leader Najib, he said: "He [Lee] has said that he will be helpful and if there is a need for me to shout help, I will shout help."
Mahathir earlier this week said his officials would soon contact counterparts in Singapore, Luxembourg, Switzerland and the United States to recoup misappropriated 1MDB funds still in these countries.
US prosecutors say some US$3.5 billion was misappropriated from the fund, with at least US$700 million funnelled into the personal account of someone known as Malaysian Official 1 – widely believed to be Najib.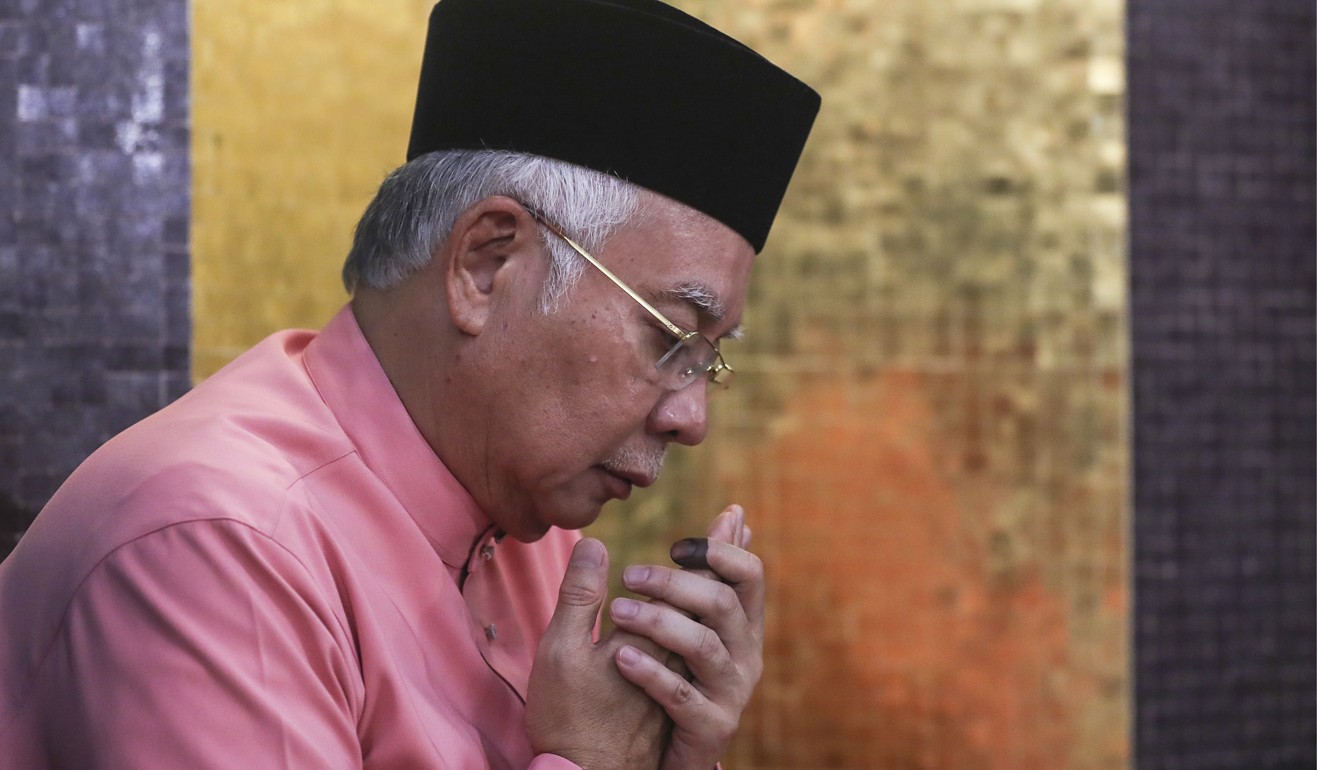 The former premier denies any connection with the case, and says the millions of dollars that were revealed to be in his accounts were political donations from a Saudi monarch.
Singapore's central bank and police white collar crime unit in a statement earlier on Thursday said the city state's authorities had "cooperated extensively" with Malaysian counterparts over the case, and were "fully prepared to extend further assistance".
Singapore has taken action against several parties involved in the case, and last year banned a banker for life over his links to it.
Prosecutors in the city state described the scandal as "the largest money laundering case" investigated by the local white-collar crime unit.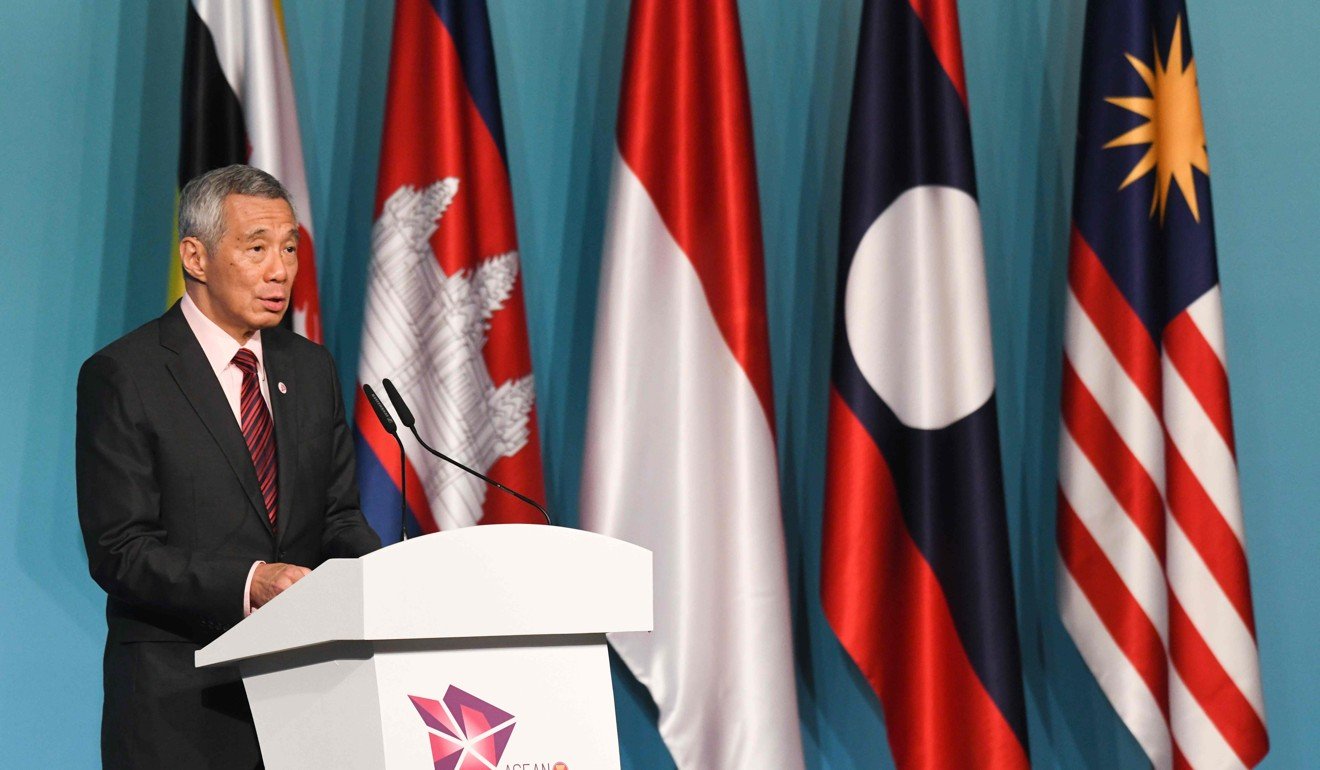 Singapore's Lee, who enjoyed a close personal friendship with Najib, has said he was visiting Mahathir to "tell him that I look forward to working with him again for our mutual benefit".
Singapore and Malaysia underwent a period of somewhat frosty ties during Mahathir's first turn as prime minister from 1981 to 2003 over a plethora of issues, including disagreements on the price Singapore was paying for Malaysian water supply, air space, and the status of railway land in the city state that was owned by the Malaysian state.
Najib and Lee in 2010 signed an agreement resolving the last issue on railway land – which had lingered on even after Mahathir stepped down from his first stint as premier in 2003.