Days after multiple suicide bombings rocked Indonesia's second largest city, the people of Surabaya – including the relatives of the attackers – are struggling to make sense of what turned two young families with children as young as eight into Islamic State inspired terrorists responsible for one of the worst outrages in the country since the 2002 Bali bombings.
Twenty-eight people were killed in the attacks that took place over two consecutive days last week, with 13 of those lives accounted for by the three families that carried them out.
In the first attack, on May 13, Dita Oepriarto, the leader of a Jamaah Ansharud Daulah (JAD) cell, rammed a car filled with seven bombs into Surabaya Central Pentecostal Church (GPPS), killing eight people including himself. Soon after, his two sons blew themselves up at the Santa Maria Catholic Church, just a few miles away, while his wife, Puji Kuswati, and their two daughters including 8-year-old Famela Rizqita, bombed the Indonesian Christian Church Diponegoro.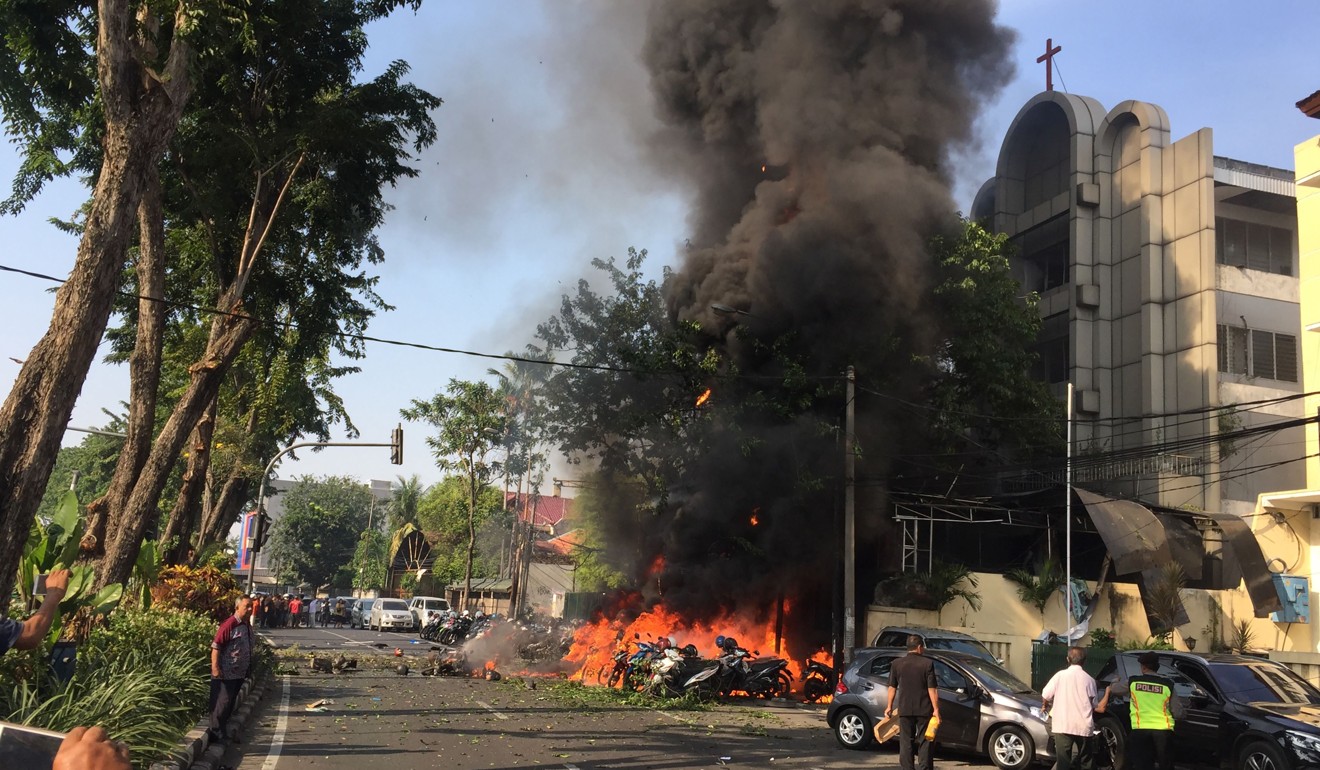 According to Ali Fauzi Manzi, the reformed-terrorist who is also the brother of the infamous Indonesian militant Amrozi, Oepriarto was related to Sukastopo, the militant who helped Amrozi carry out the Bali bombings in 2002 that killed 202. The JAD militant group Oepriarto belonged to has pledged allegiance to Islamic State.
Oepriarto's younger sister, Dendri Oemiarti, told This Week in Asia she was baffled by her brother's actions. She said he had always been caring towards her and his other younger sister.
"I was shocked when my sister told me that our brother did the bombings. I was crying, running around, I didn't know how to tell our elderly parents about the news. My mum still cries every time someone talks about it," said Dendri Oemiarti, who lives with her parents.
She said her brother had given her a washing machine and lent her the money to buy another one to help her with the laundry service she runs. "He was well-off, but he cared for me and my sister," she said.
Her brother had been a friendly and respected member of the community and a neighbourhood leader, she said, noting that his wife, Puji Kuswati had led the neighbourhood's empowerment and family welfare programmes.
She said the family had even provided early childhood education and free medication programmes for the community.
"His neighbours here are not only Muslim, we have Christian and Hindu here … there had never been a problem," Dendri Oemiarti said.
However, she said their relationship had tapered off since 2010 when her brother moved to another neighbourhood called Wonorejo Asri, a leafy, middle-class complex 15km away.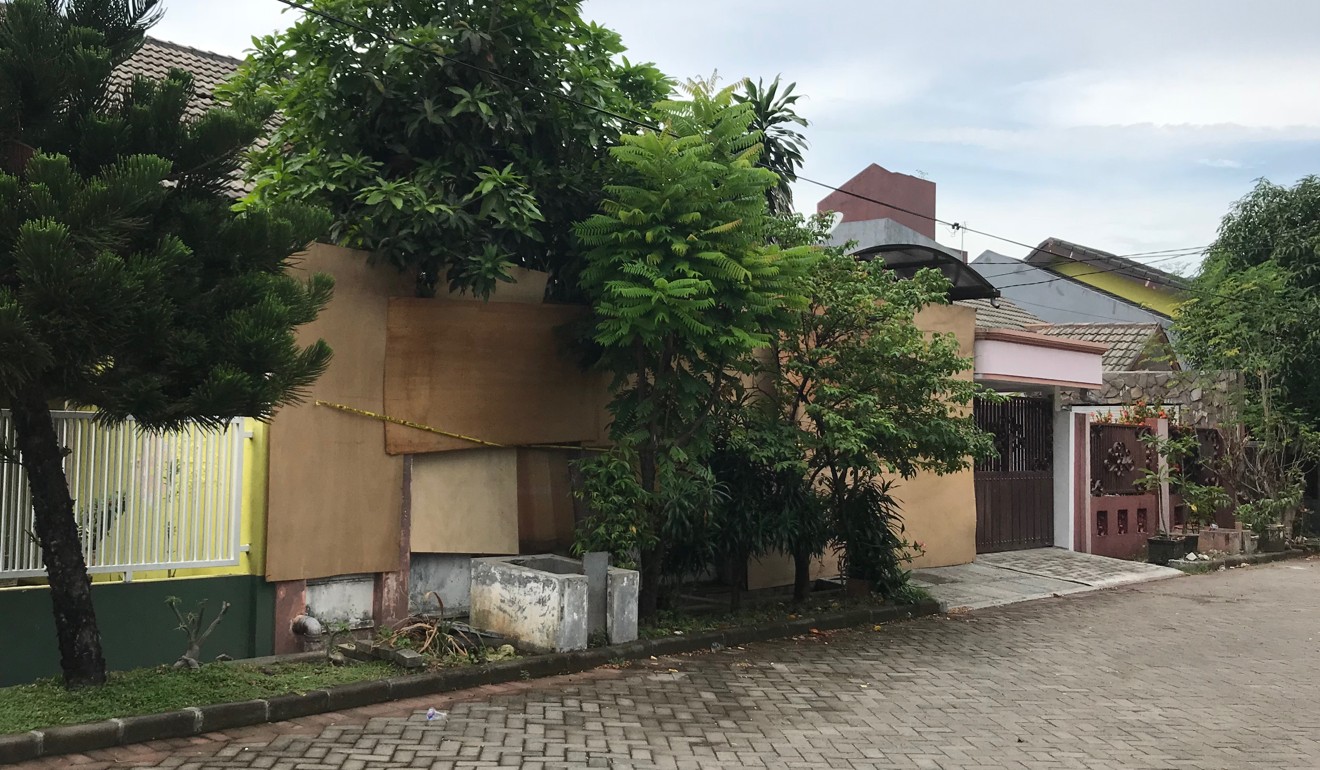 "I last met my brother and his family during last year's Eid family gathering at my house," Oemiarti said. "It had been hard calling him. If I texted him he would reply two or three days later, and it was always short replies."
Police believe it was during this period that Dita Oepriarto became radicalised.
Wayan Danny, who lives three doors down from Dita Oepriarto's home in Wonorejo Asri, said something had been amiss in his neighbour's habits in recent years.
He used to smile widely whenever we passed each other
"He used to smile widely whenever we passed each other," said Danny, a Christian. "But in the past year or so it looked to me that he, and his oldest son, [forced themselves ] to smile at me, but I wasn't suspicious or anything."
Since the attacks, Dita Oepriarto's house in Wonorejo Asri has been boarded up and cordoned off with police tape.
Police believe Surabaya was targeted as retaliation for the conviction of Zaenal Anshari, leader of the JAD's East Java chapter, who in February was handed a seven-year prison term by a Jakarta court for smuggling weapons to Indonesian militants in the Philippines.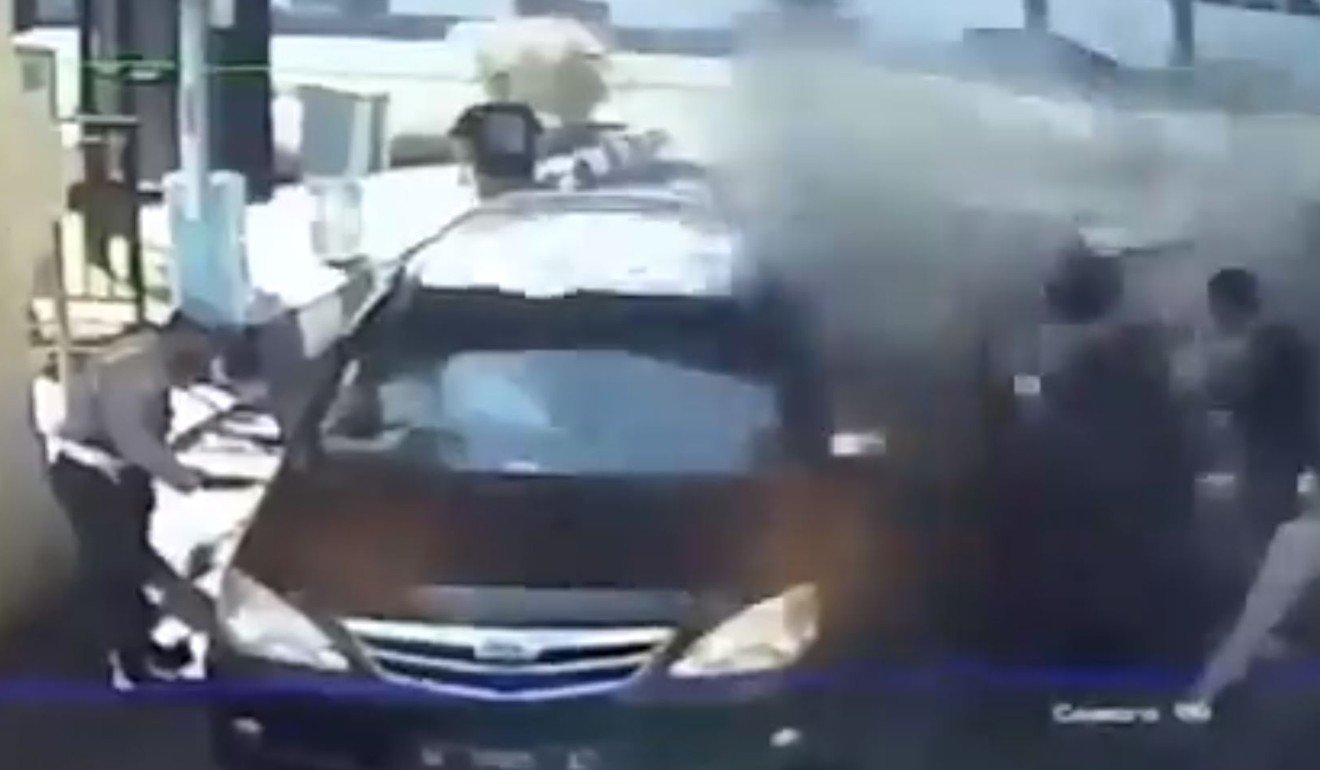 Hours after the attacks by the Oepriarto family, another terrorist family was killed when the bomb they were priming went off prematurely at an apartment on the outskirts of Surabaya. The family of three was headed by Anton Ferdiantono, an Islamic State loyalist. The following day, a family of five, headed by Tri Murtiono, charged into Surabaya police headquarters and detonated bombs. Six people died, four of them attackers. Murtiono's eight-year-old daughter survived the blasts. Police later found 54 pipe bombs at their house.
Oepriarto, Murtiono, and Ferdiantono had all attended the same Islamic gatherings in Surabaya, where the men brought their children to learn radical ideology, the police said. The three men also visited the notorious Muslim clerics Abu Bakar Baasyir and Aman Abdurrahman, the JAD leader, in jail in 2016, the police said. In a trial on Friday, a prosecutor sought the death penalty for Abdurrahman, for his role in masterminding multiple terror attacks across the country, including in Jakarta in 2016.
A STRUGGLE TO FORGIVE
The worst-hit church in Sunday's attacks, GPPS, remains sealed off with police tape and is guarded by security personnel. The other churches have reopened their doors to their congregations, with the Indonesian Christian Church holding its first mass three days after it was bombed.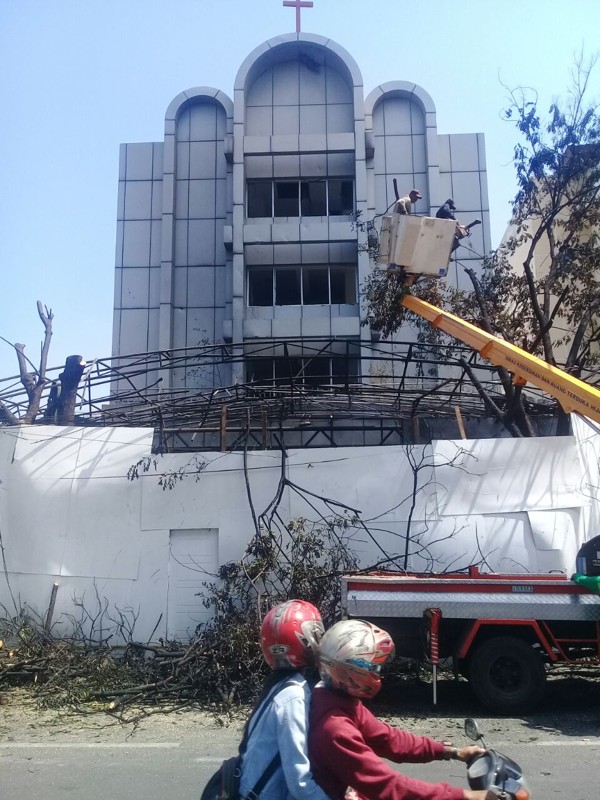 "I don't know how much it will take to renovate the church because we still can't go in there," said Reverend Yonathan Biantoro Wahono, of the GPPS church. "We also still need to clean up the ruins, broken glasses, blood stains, and the burnt meat that is still on the floor."
Reverend Wahono had been speaking in the pulpit during the first service on Sunday morning, announcing the Sunday school schedule, when the bomber struck. He heard a deafening bang and the church filled with black smoke as a fire took hold. As he regained vision, he urged his 1,500-strong congregation to keep calm and leave through the emergency doors. As they made their way out, two further explosions took place.
"It was the biggest fire I've ever seen," Rev Wahono said. "I was stunned … I never would have thought these kind of attacks would happen here."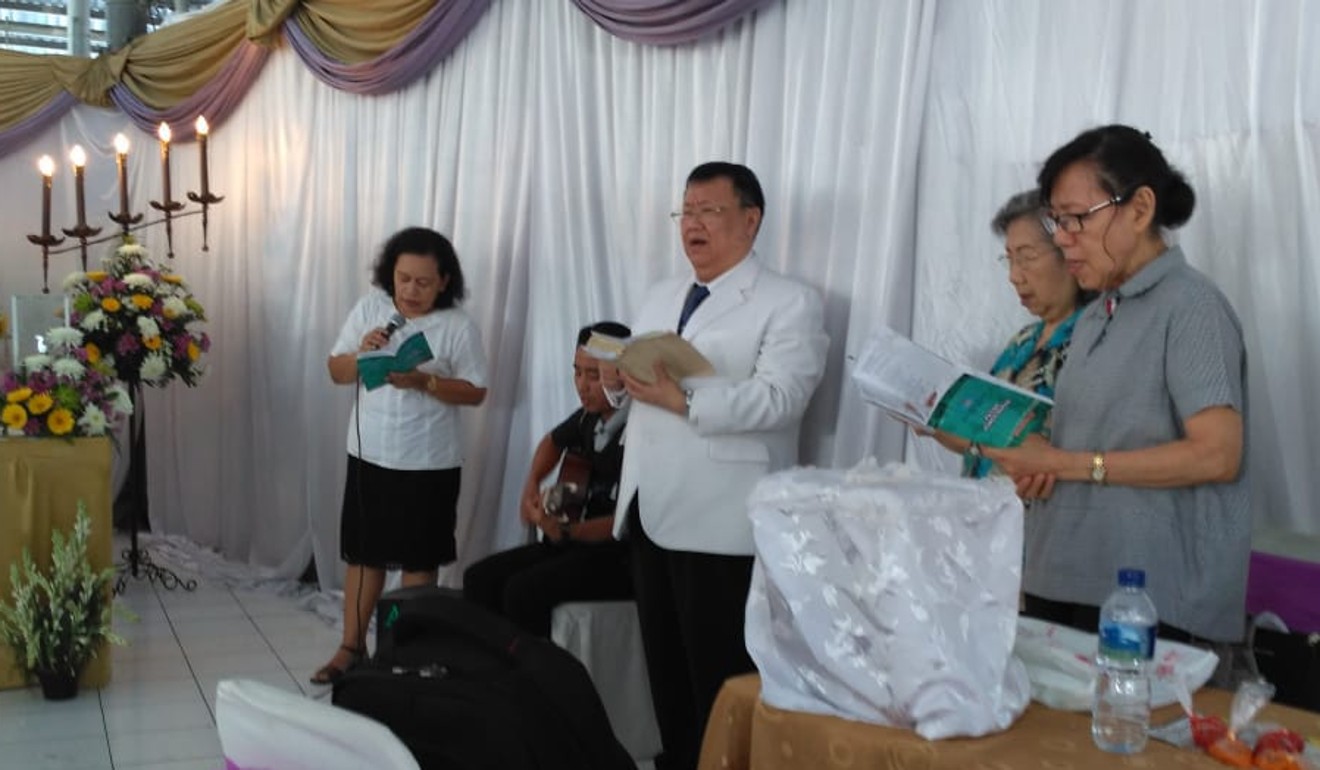 Even so, the congregation has not been cowed – they held a prayer session in the days following the attack at the office behind the church. Since then, hundreds have been attending the outdoor masses the clergy has hosted in a makeshift tent.
CITY OF HEROES
The resilience of Surabayanese is perhaps to be expected. It is, after all, dubbed the City of Heroes.
It is also no stranger to tragedy – in December 2014 an AirAsia flight from Surabaya to Singapore crashed into the Java Sea, killing all 162 on board, the second deadliest plane crash in Indonesia.
Following the suicide attacks, Surabayanese plastered home-made banners saying "Surabaya Is Not Afraid" and "Pray for Surabaya" across the city.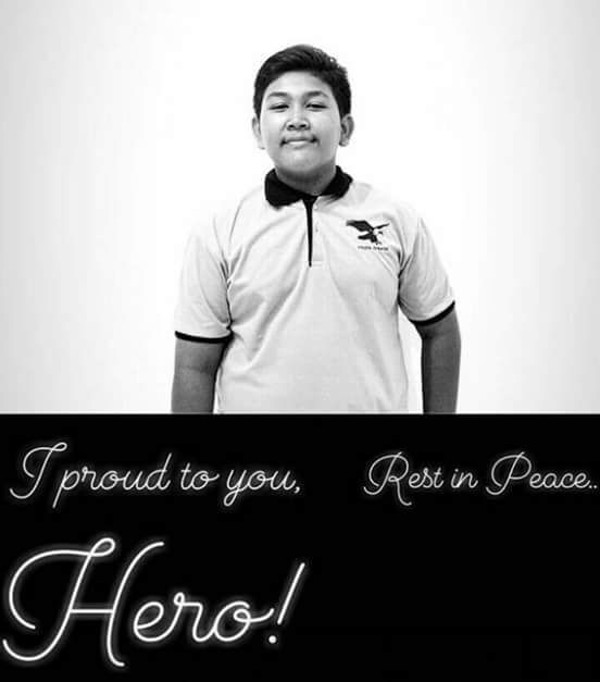 However, the attacks have hit the wallets of Surabayanese. Sugiyati, a food seller in the city's popular Bungkul Park, said her income had fallen as fewer people had visited the park since the attacks.
"Many people are still afraid to be out in public. Normally the park is crowded especially during Ramadan, but since the bombings, not many visitors have come," said Sugiyati, 52. "Who is going to buy my food if no one is here? Eid is coming and my husband no longer works, how am I going to afford to celebrate Eid then?"
I'm not afraid of terrorists. I'm more afraid of not having money
Police had told park visitors to go home when news of the bombings spread across the city as it was feared the park could be targeted, said iced tea seller Diah Pancawati.
"Someone was yelling, telling us all to go home," Pancawati recalled. "But I returned to the park because I wasn't afraid. I've been selling tea here for 15 years."
Brave souls like Pancawati abound in the city. Yehuda Tjandra, who drives a two-wheeler taxi service said business had doubled for him as many of his fellow drivers had decided to stay home.
"I'm not afraid of terrorists," Tjandra said. "I'm more afraid of not having money."
Christian leaders like Reverend Wahono have urged their congregations to forgive the attackers, but many have found the advice hard to follow.
Residents in one neighbourhood refused to let the bodies of the attackers be buried in the local graveyard. Meanwhile, the bodies of the perpetrators have not been claimed by their relatives.
Asked if she would claim the body of her brother, Dendri Oemiarti hesitated before saying she would have to discuss the matter with her family first. An ignominious end for a once "caring" brother.